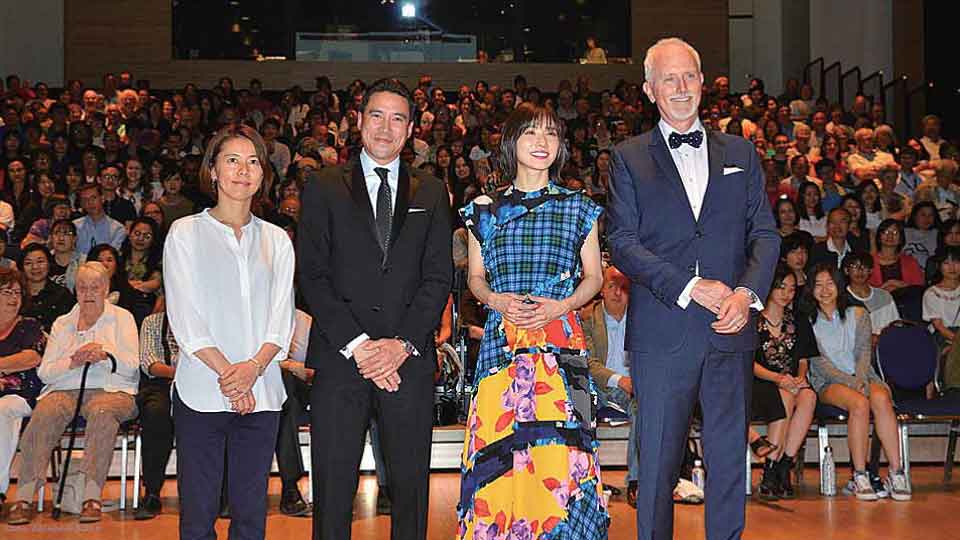 This year's Toronto Japanese Film Festival (TJFF) has a wide selection of top-quality films. Just because it's a challenge to select the best ones, we asked the programmers of TJFF 2019, James Heron (director of JCCC) and Aki Takabatake for three of their recommendations. We, the TORJA editorial team, also selected three films that we would definitely want you to check out!
James Heron's TOP 3
On June 17


Fly Me to the Saitama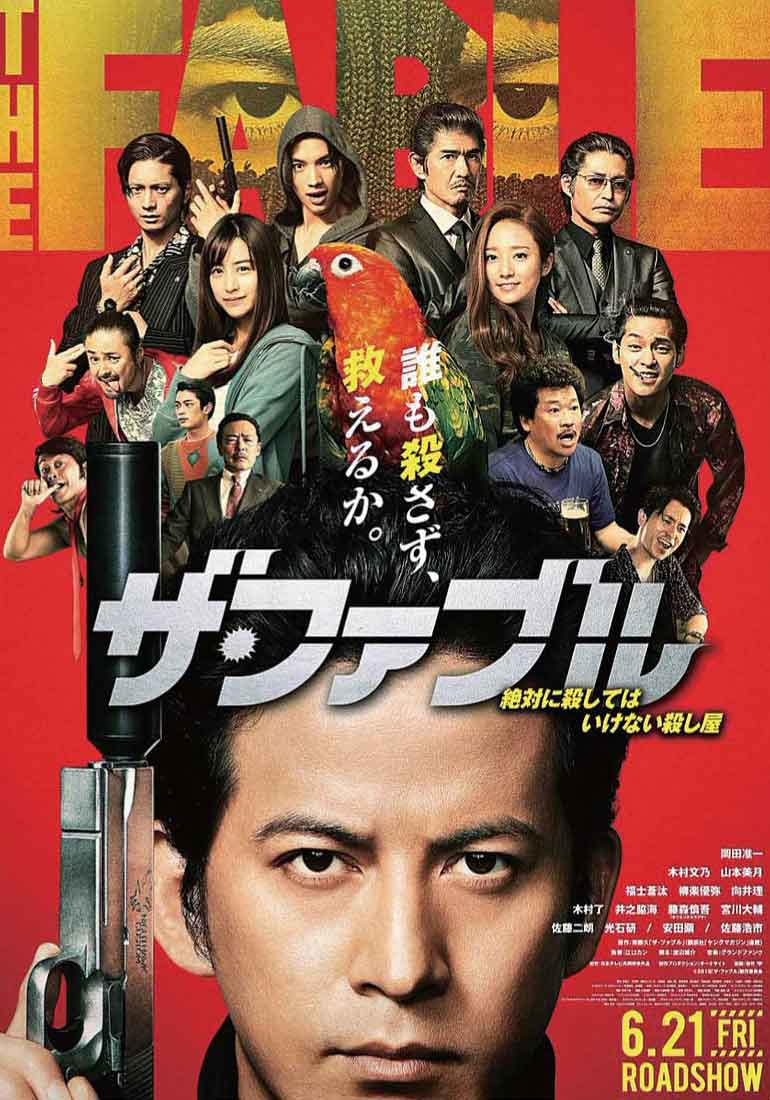 Directed by Hideki Takeuchi, who also directed Thermae Romae and Color Me True, this film adaptation of Mineo Maya's popular comic is already a hit in Japan!
Momomi, the son of the Mayor of Tokyo, makes fun of his neighbours in Saitama, just like any other citizen of Tokyo would. One day, a mysterious girl Rei comes to Momomi's school, and Momomi falls in love with Rei. Little did he know that this love would lead to a war between Tokyo and its neighbouring prefectures… A humorous film with a witty take on the universal theme of "urban vs rural". One that is sure to make you laugh!
On June 19


The Fable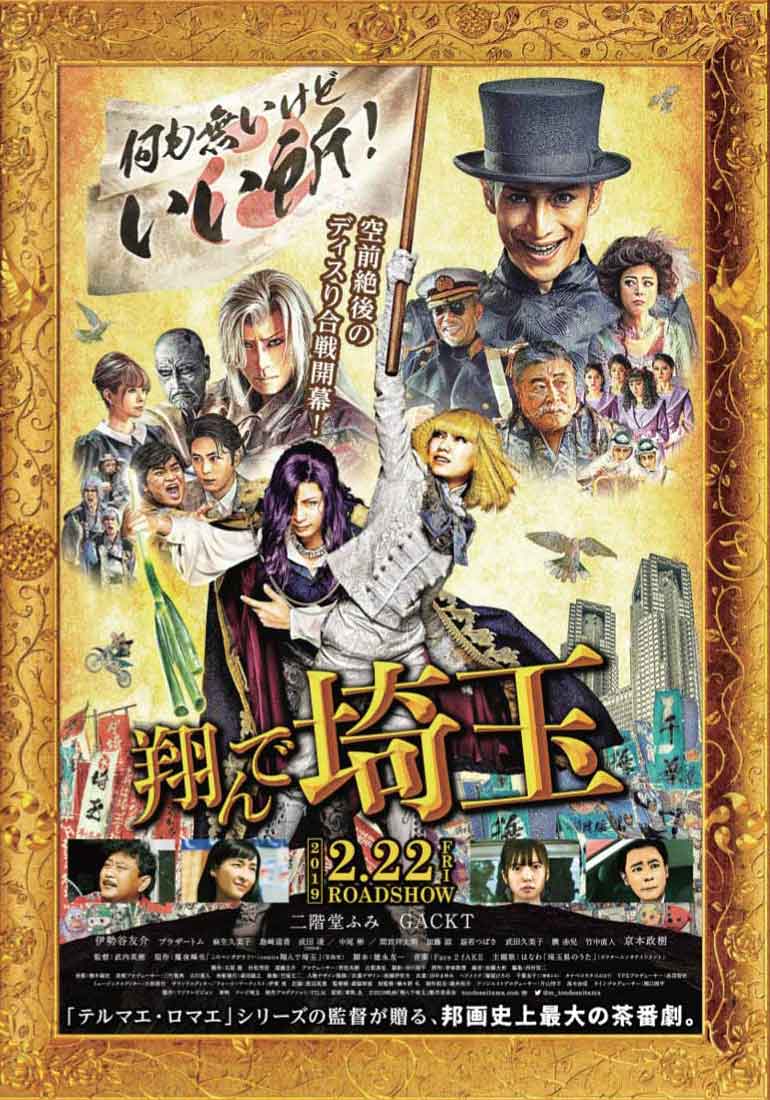 Showing at TJFF before its showing in Japan!
The "Fable", a hitman portrayed by Junichi Okada, is ordered to refrain from killing for a year. Only after he agrees to this does he discover that the woman with which he falls in love is under a threat, inevitably dragging him back to the world of violence and killing. A violent action comedy with a stellar cast.
On June 25


Iwane: Sword of Serenity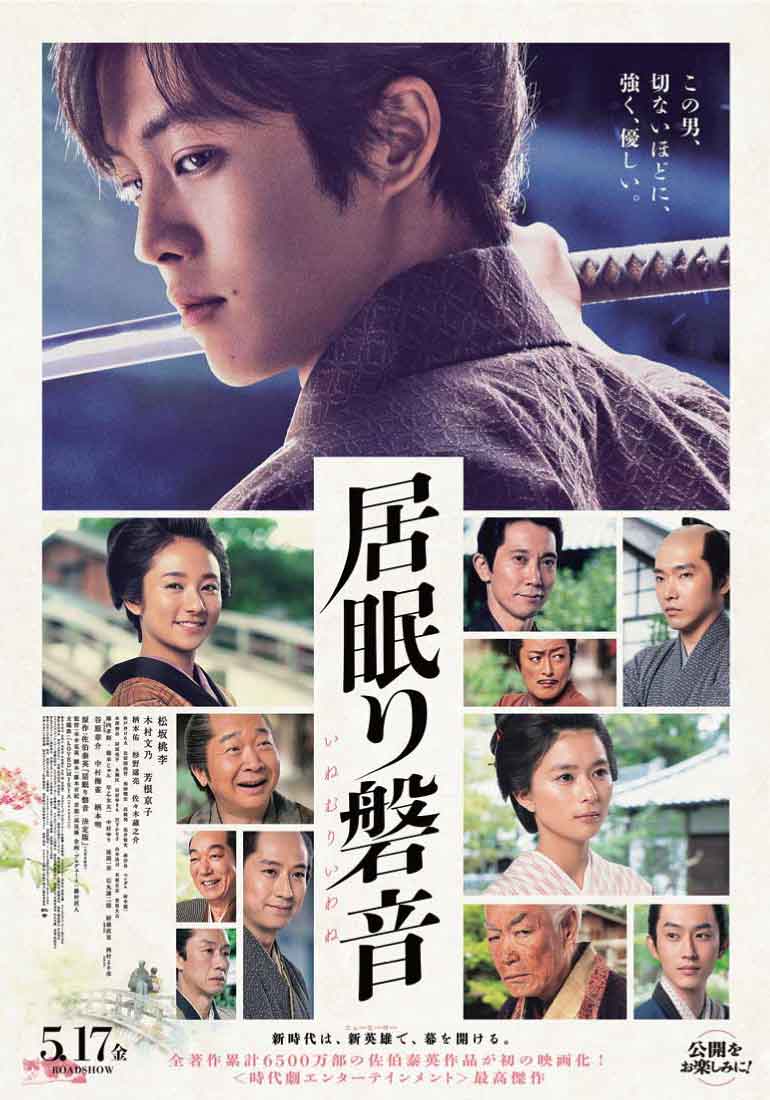 The film adaptation of the popular manga by Yasuhide Saeki with Tori Matsuzaka as the star!
Tori Matsuzaka, who mesmerized the audience with his role in Call Boy, is back on screen, this time as a samurai in the Edo period. A range of young actors, including Fumino Kimura, Kyoko Yoshine, Tasuku Emoto and Yosuke Sugino, is also part of the team. Watch how Iwane confronts and fights the evil to protect his loved ones in Edo!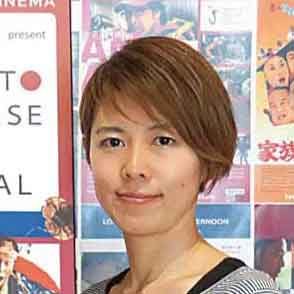 Aki Takabatake's TOP 3
On June 8


Another World
The beauty of nature of Minami-Is and the beauty of people illustrated through the lens of Junji Sakamoto.
Goro Inagaki, the star of the film, excels in his portrayal of charcoal maker, showcasing his skills as an actor. His companions—Hiroki Hasegawa, Chizuru Ikewaki, Kiyohiko Shibukawa and Renji Ishibashi—all impress, altogether creating a work that tugs at your heartstrings.
On June 9


A Banana? At This Time of Night?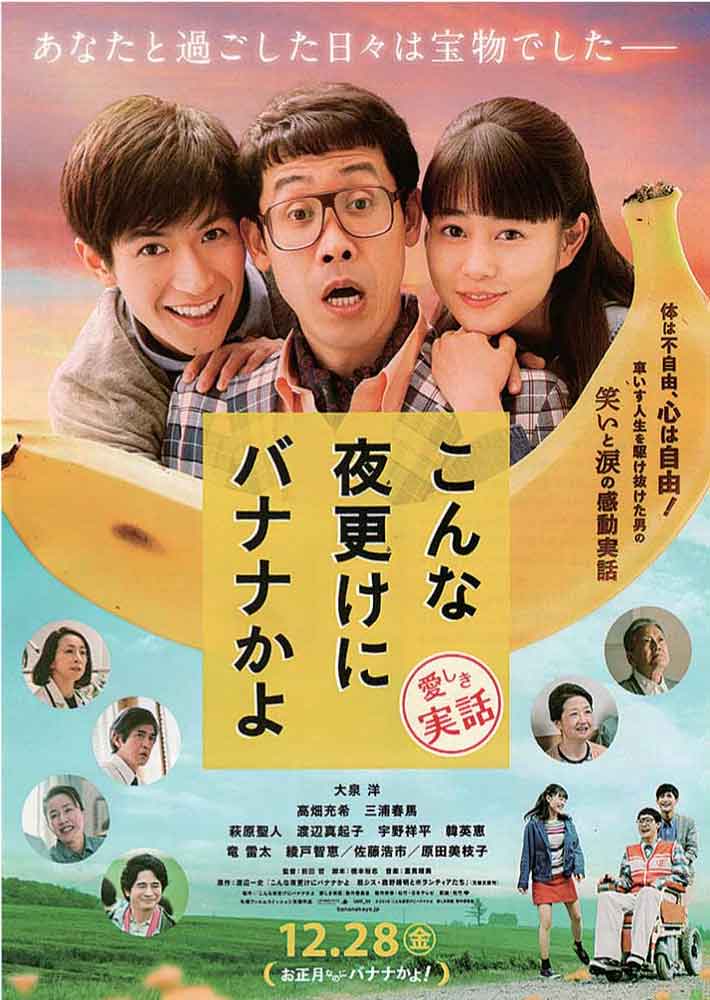 What does it mean to be independent? To be free? A humorous movie that questions what it means to live.
Diagnosed with muscular dystrophy, Yasuaki Shinobu lives in his wheelchair supported by volunteers. Based on a true story, this bright-spirited individual is portrayed by Yo Oizumi, renowned for his mastery in acting. The film was quite a sensation, with even the Prime Minister Abe commenting on the movie on social media after viewing.
On June 15


Of Love and Law
A stellar documentary portraying a gay couple who are also lawyers. Awarded the Firebird Award for Documentaries at the Hong Kong International Film Festival.
One day, a boy who has lost his place in the world comes to see the couple's law firm. Portraying and questioning what it means to be an "outsider", the film was also awarded the Best Picture Award for the Japanese Cinema Splash at the Tokyo International Film Festival.
TORJA's TOP 3
On June 7


Call Boy
Dealing with themes like human instincts and love, this R18+ film has marked a whopping 97% satisfaction rate.
Based on the novel by Ira Ishida, this film has caused much sensation in the cinema industry in 2018. Tori Matsuzaka shows mastery in his portrayal of the call boy. His body is something you can admire throughout the course of the film.
On June 12


Organ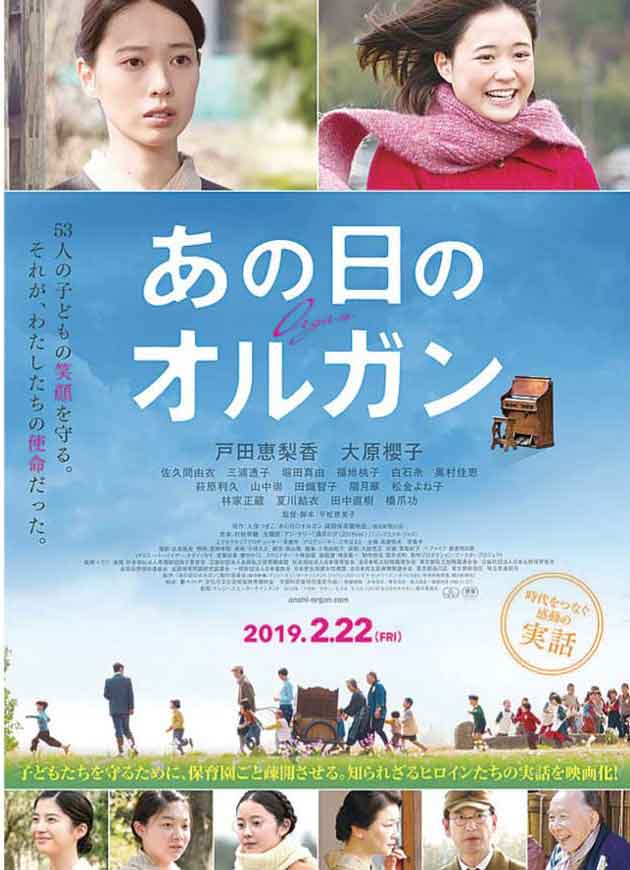 A truly touching film, one you cannot watch without tears.
Directed by Emiko Hirayama, who has been the assistant director and co-screenwriter to Yoji Yamada for many years, portrays the battle of nursery teachers who, towards the end of World War II, evacuates the whole nursery in order to protect the lives of 53 children. An illustration of will and determination of women that transcends through time and space.
On June 18


Whistleblower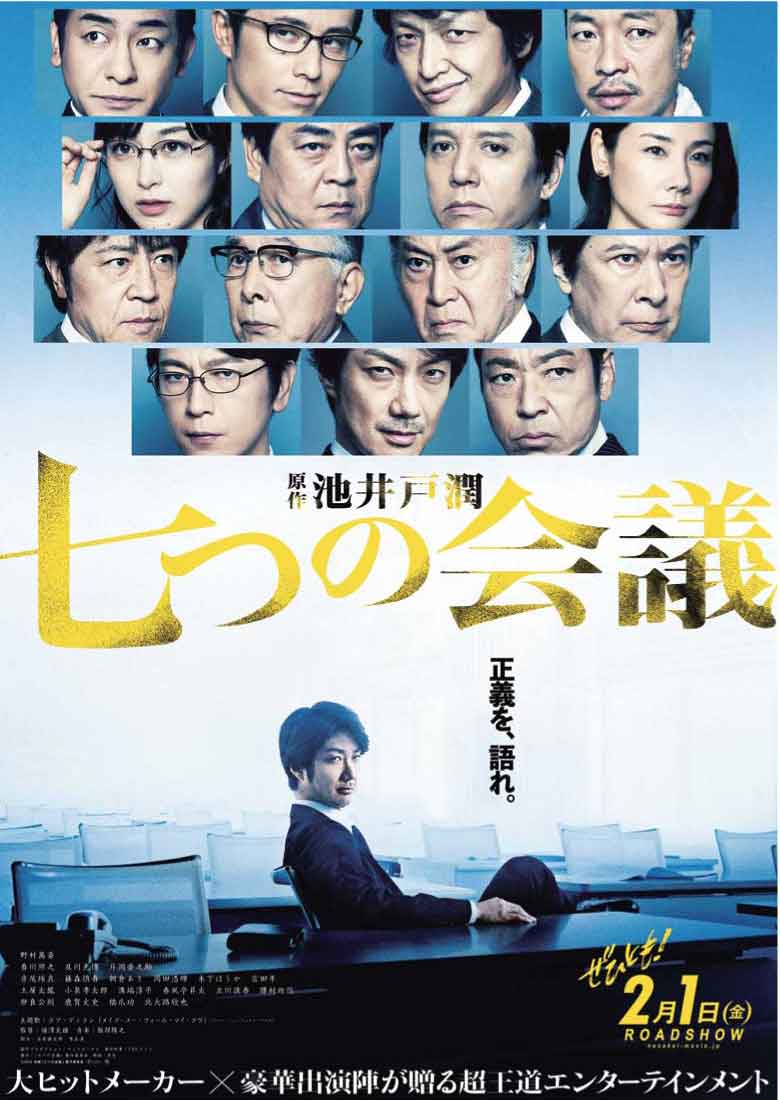 Based on the novel by the renowned author, Jun Ikeido. Mansai Nomura's acting is worth the watch.
Ranked as the most popular movie in its first two weeks of showing, this movie assembles the most remarkable actors, including Mansai Nomura, Teruyuki Kagawa, Oya Kitaoji and so many more. The series of animalistic shouts and merciless power harassments (known as pawahara in Japanese) is quite the experience.
Ticket Info

JCCC members: $10 ($45 for 5 / $90 for 10)
General: $12 ($50 for 5 / $100 for 10)

Ticket purchase / Contact: JCCC reception
TEL: 416-441-2345
Website:  
https://jccc.on.ca/tjff/