The development site in Vancouver House got a new French-style creperie last year. The galette has been very popular globally as it's made of gluten-free buckwheat flour and has lots of nutritional facts. If you haven't tried it yet, I highly recommend this place to check out!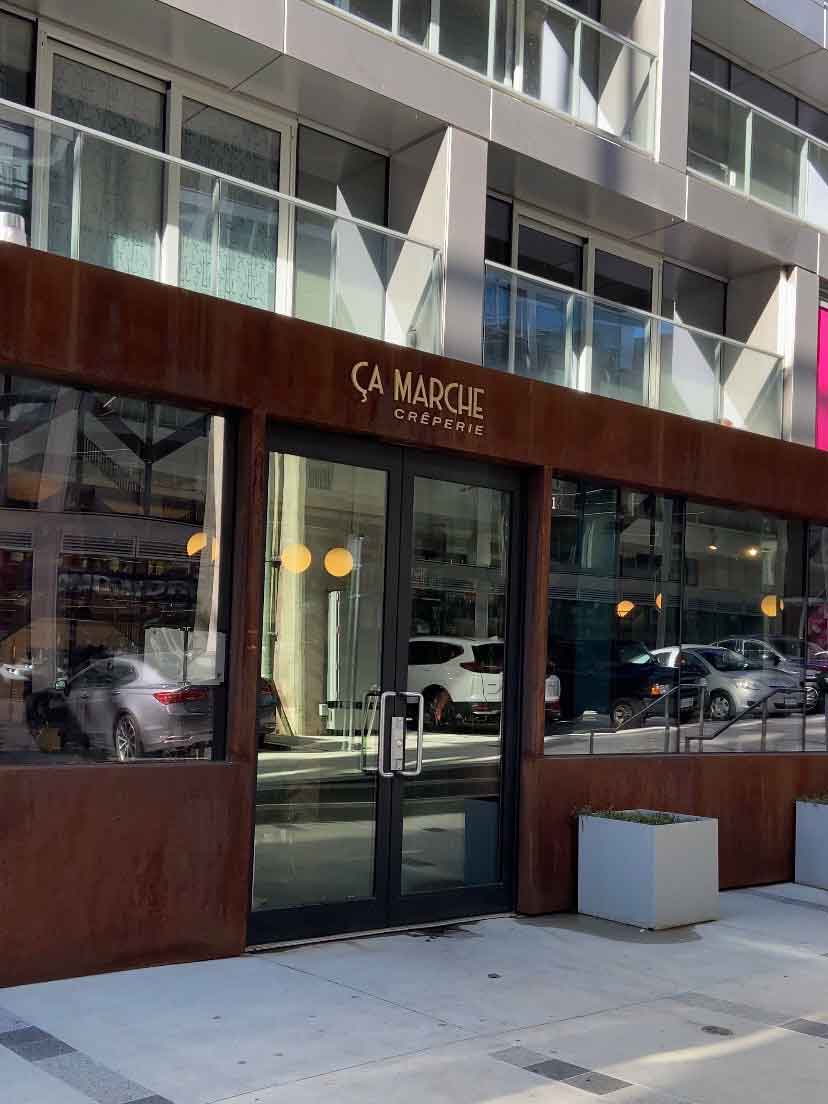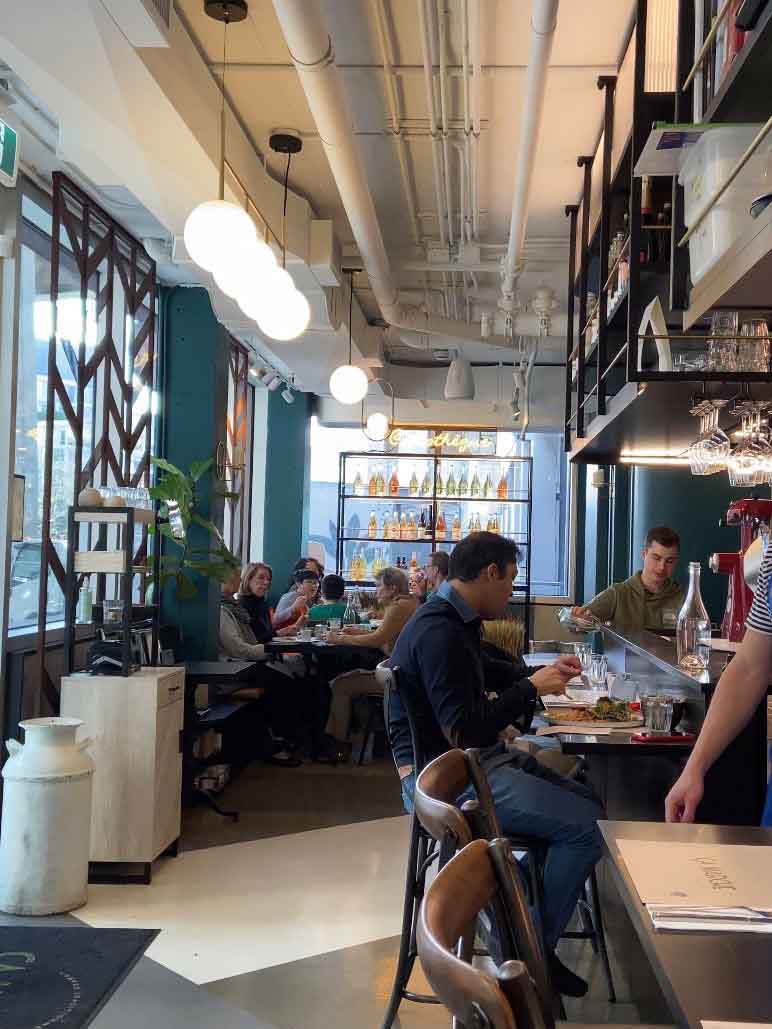 The ambiance of the creperie is classy and cozy, and the presentation of the dish is gorgeous. Ça Marche Crêperie offers a variety of savoury buckwheat crepes and sweet crepes.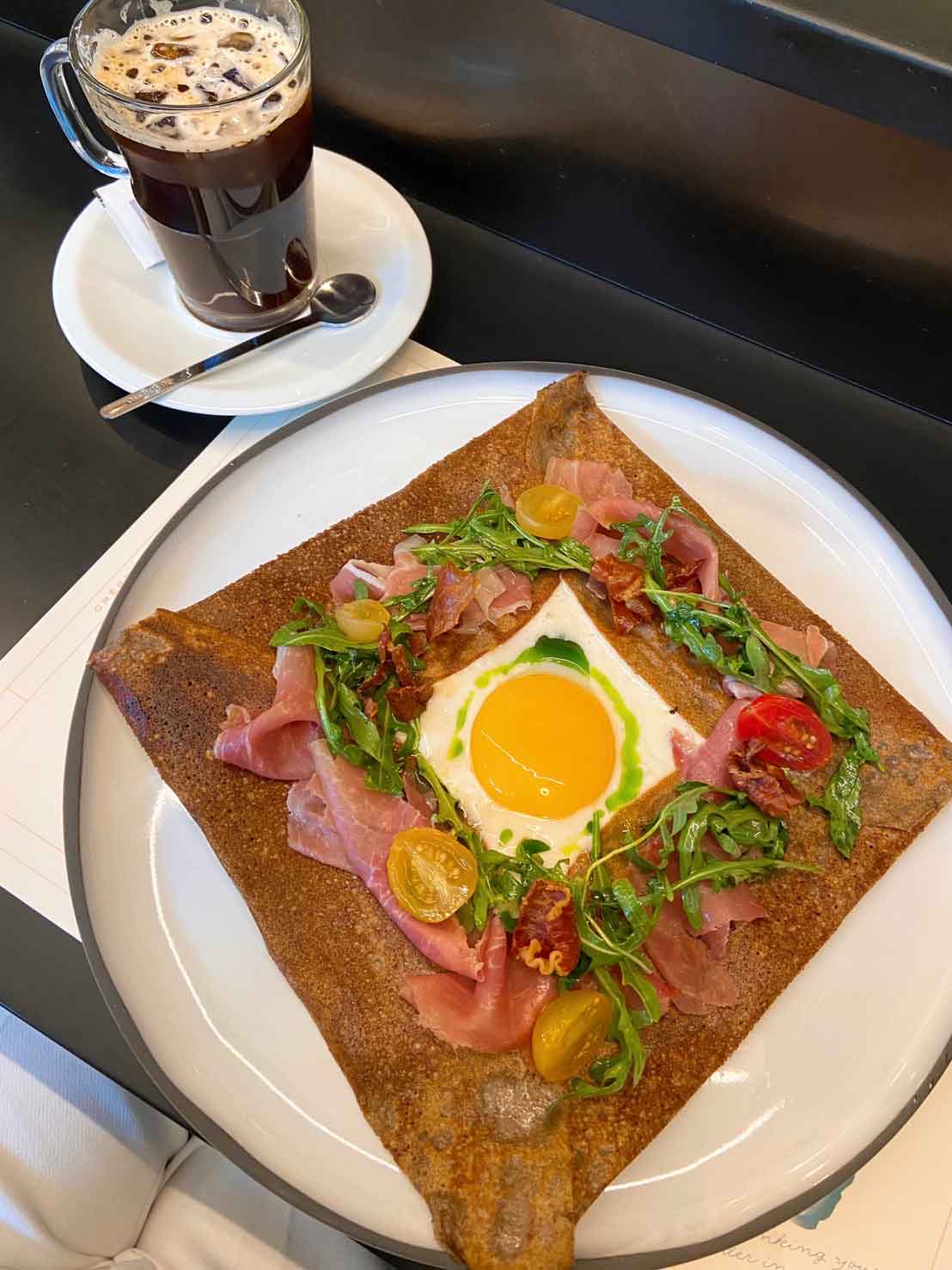 I had the savoury one with egg, prosciutto, burrata, arugula, cherry tomato, and basil oil. The combination of the toppings came out really nicely, and I love the crispy edge of the galette and the chewy texture inside. Mixing it with yolk adds more flavour to it.
I would definitely come back for a more savoury galette to explore and sweet crepes to try!
Ça Marche Crêperie
Website:
https://www.camarchecreperie.com/ 
Address: 1471 Continental St, Vancouver, BC V6Z 0G3
Mon Closed
Tue Closed
Wed 11:00-22:00
Thu 11:00-22:00
Fri 11:00-22:00
Sat 10:00-22:00
Sun 10:00-22:00