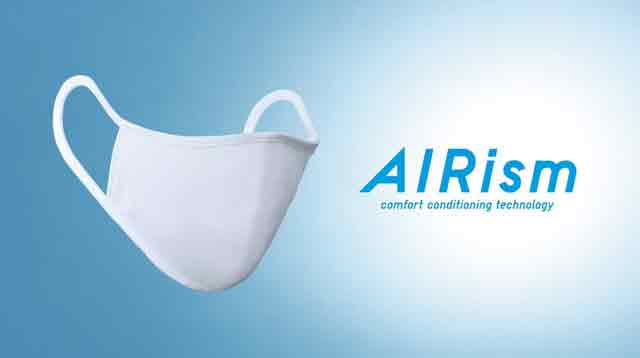 Uniqlo recently released their first Airism face mask that is breathable, comfortable, washable and reusable.
Long lines in Japan at Uniqlo for new face masks. https://t.co/W9BCgqM58R pic.twitter.com/EUBBHBoJjH

— Kotaku (@Kotaku) June 19, 2020
The demand for facemask remains high as the cure for the virus is yet to be found. During this period of time, Japan's famous retail clothing store Uniqlo starts selling face masks with breathable fabric that is used for their popular underwear.
Wearing a facemask during summer time is not the most comfortable things in the world. Because of the facemask, many users are experiencing skin problems, like acne or other allergic reactions. Uniqlo's washable facemask aims to provide the general public a breathable summer.
Asia's largest retailer is betting that it has the right product at the right time: a @UNIQLO_JP face mask.@rumireports tries to get her hands on the popular products in Tokyo. More @business: https://t.co/ozaofV4ox2 #エアリズムマスク pic.twitter.com/cWCqc4QBJu

— Bloomberg QuickTake (@QuickTake) June 19, 2020
On the first day of its release in Japan, there are people standing in the rain waiting for their local uniqlo to open. Meanwhile, on their website experiences a huge traffic which leads to a crash afterwards.
The masks are sold in three-piece packs for 9.26 USD and are available in three sizes.
According to Uniqlo's website, "Airism Mask has a bacterial filtration efficiency of 99%, which the brand says is retained even after 20 washes. The style features a patent-pending three-layer structure — with a mesh material on the outside, a high-performance filter in the middle and Airrhythm tech on the inside — that's designed to maximize performance and comfort".
Another website footwearnews, said that "The mesh material on the outside has a UV protection function and cuts out 90% of ultraviolet rays, while the high-performance filter in the middle will cut and block particles with bacteria and viruses attached as well as pollen. The interior is made of a non-woven cotton that wicks sweat, keeping the wearer feeling cool and dry even in the heat of summer".
I just went into the uniqlo change room and the person working asked me if I was wearing make up, so I was like "???a bit?" and then he gave me this to put over my head and called it a face mask pic.twitter.com/mBLDVRlyU0

— angela maxwell (@angelafrancespm) August 6, 2019
The website also noted that Uniqlo's parent company, Fast Retailing, says that even though the mask is only available in Japan's Uniqlo, they are planning to expand the product to overseas soon, adding that the company plans to produce 500,000 mask packs a week in three different sizes.
To encourage the general public to wear masks, designer brands begins to join in and start producing fashionable masks. For example, Alice + Olivia is also selling for $10 and some of its proceeds will be going to help communities that are in need of masks. Other brands like Bella + Canvas, Forever 21 and Shein are also hopping on the reusable mask train. Therefore, you don't have to worry about losing fashion sense while wearing a face mask.
Alice + Olivia has the Staceface Adjustable Face Mask available for pre-order https://t.co/TJwxsVDYu3 pic.twitter.com/Dgmnlx4HTy

— fashion (@fashion) May 5, 2020
BBC describes face masks "are a symbol of the pandemic era – a visual metaphor for the tiny, unseen viral foe that could be lurking around any corner". However, there are still debate around the world about why the public should be encouraged to wear face masks. A recent video shows that there are citizens from the Orange County, US complains about the mandatory face mask rules because "God gave this body to be able to extract [Co2] but [the government] is asking them to breath in waste". I am no scientist but if the mask have a slight chance to reduce a person's chance to get the hideous virus, I would like to take this risk and wear a mask whenever I am out.
When in public, please wear a face mask. If Chisaki can do it, you can DEFINITELY wear one. pic.twitter.com/e7w64SGcDd

— The League of Villains (@incorrect_lov) June 18, 2020