I have been craving warm, cheesy, delicious French Onion Soup the other day and found this restaurant where everyone comes for the soup. The restaurant is located next to the hotel, so it seems super fancy, but you can also go casual dining. The place is gorgeous – dim lighting and an interior with a modern feel create such a perfect spot for date night (I went for girls' night, though! haha).
They are open from 7 am to 10-11 pm, offering breakfast, lunch, brunch, happy hour (2:30-5:30), and dinner. We went around 5 pm when happy hour was about to end, so we quickly ordered some appetizers and cocktails to start, then ordered the main from the dinner menu.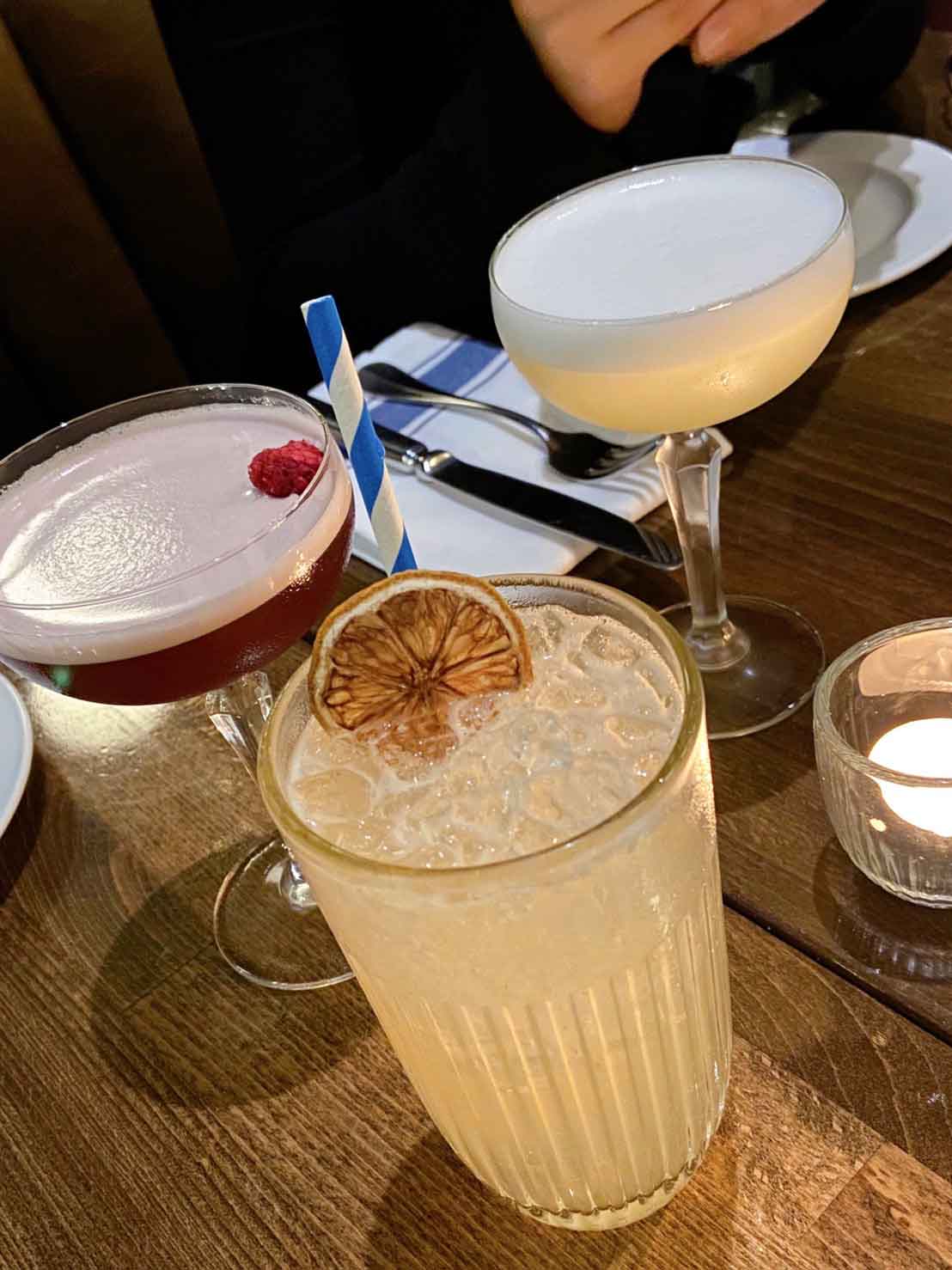 Steak Tartare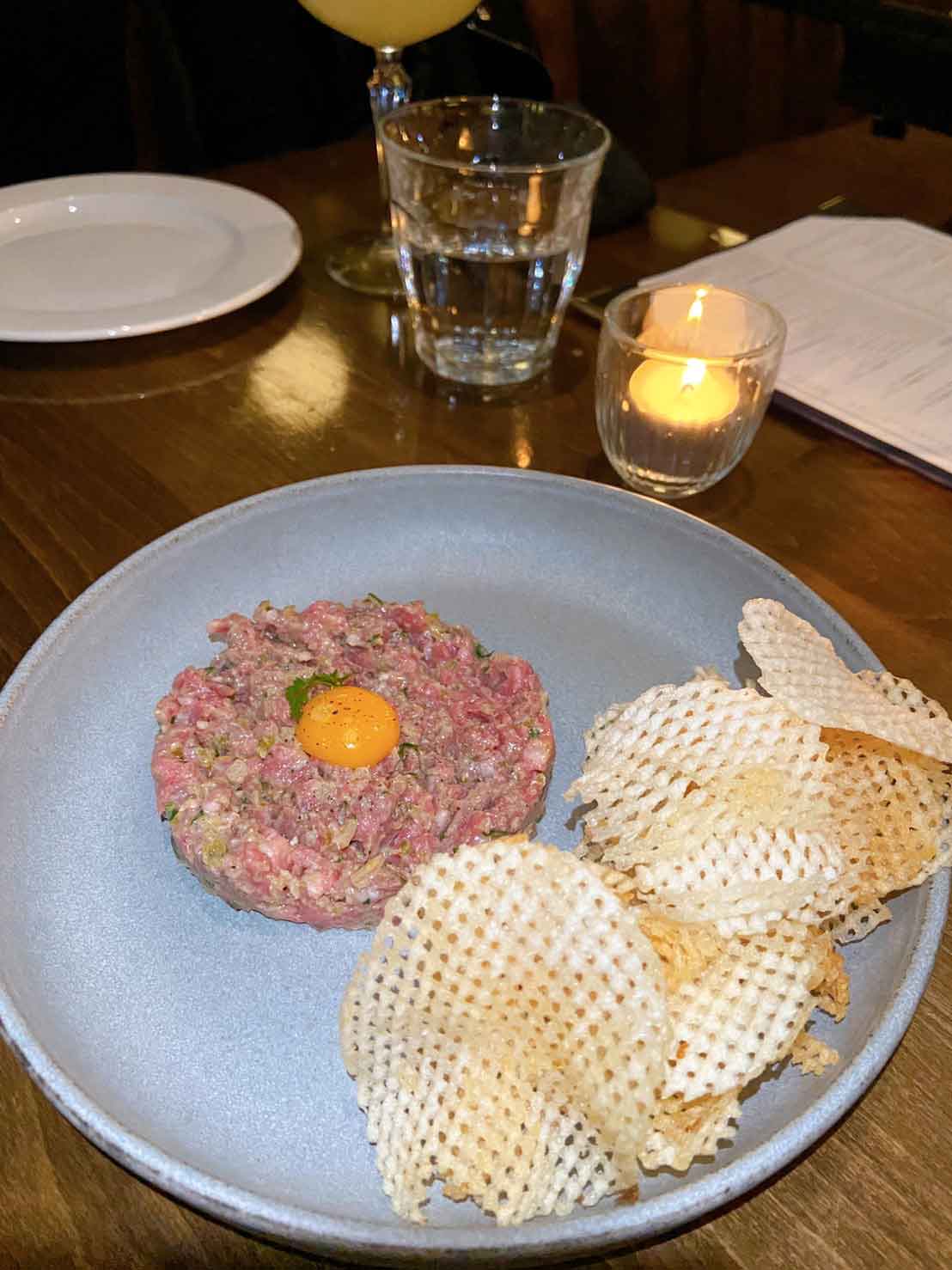 Fresh steak tartare comes with a side of chips. The egg yolk adds a great flavour and makes the dish creamier and more delicious!
Caesar Salad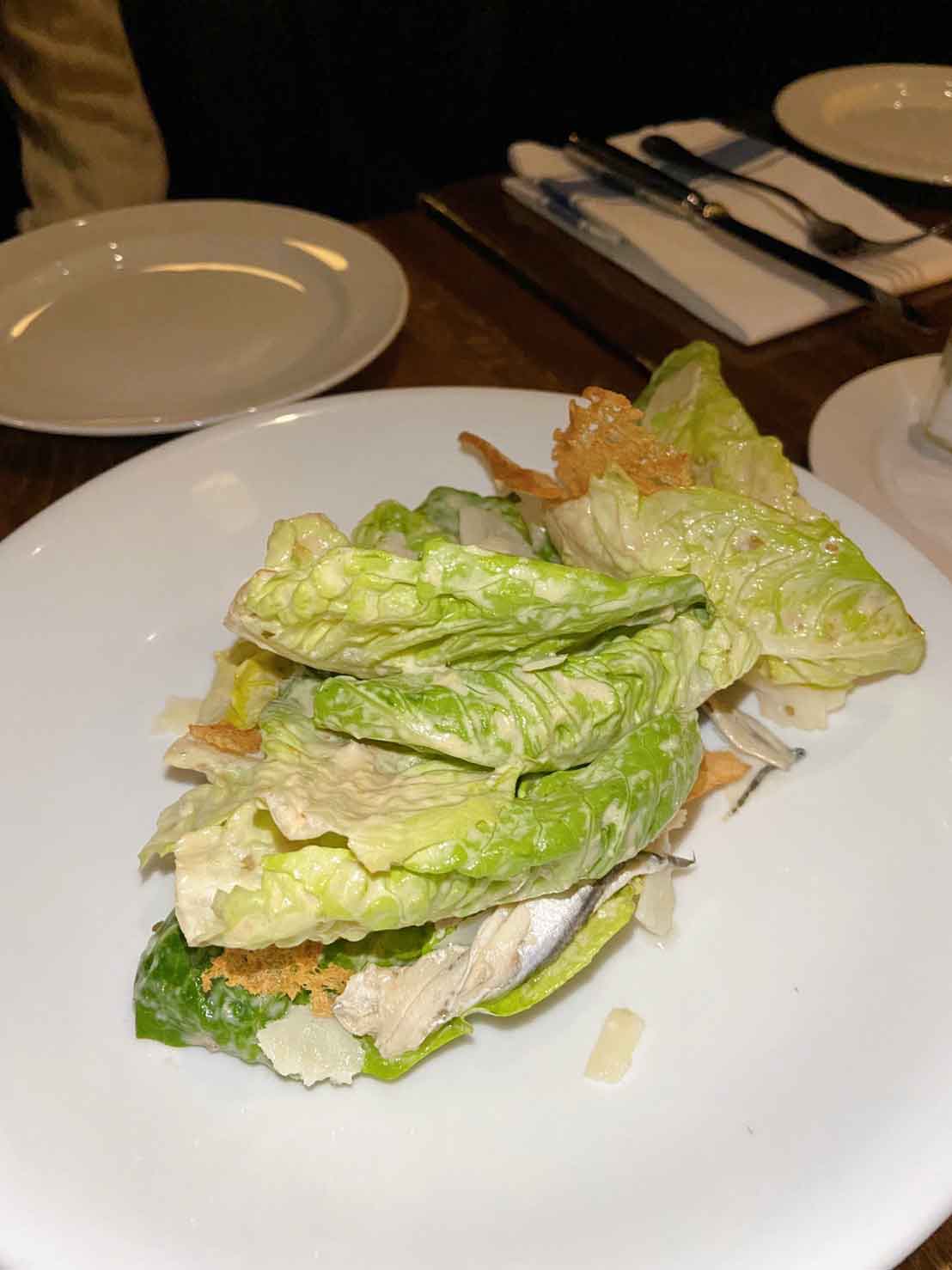 Not only the looks, but the taste is also so much better when it's added anchovy and homemade croutons as toppings!
French Onion Soup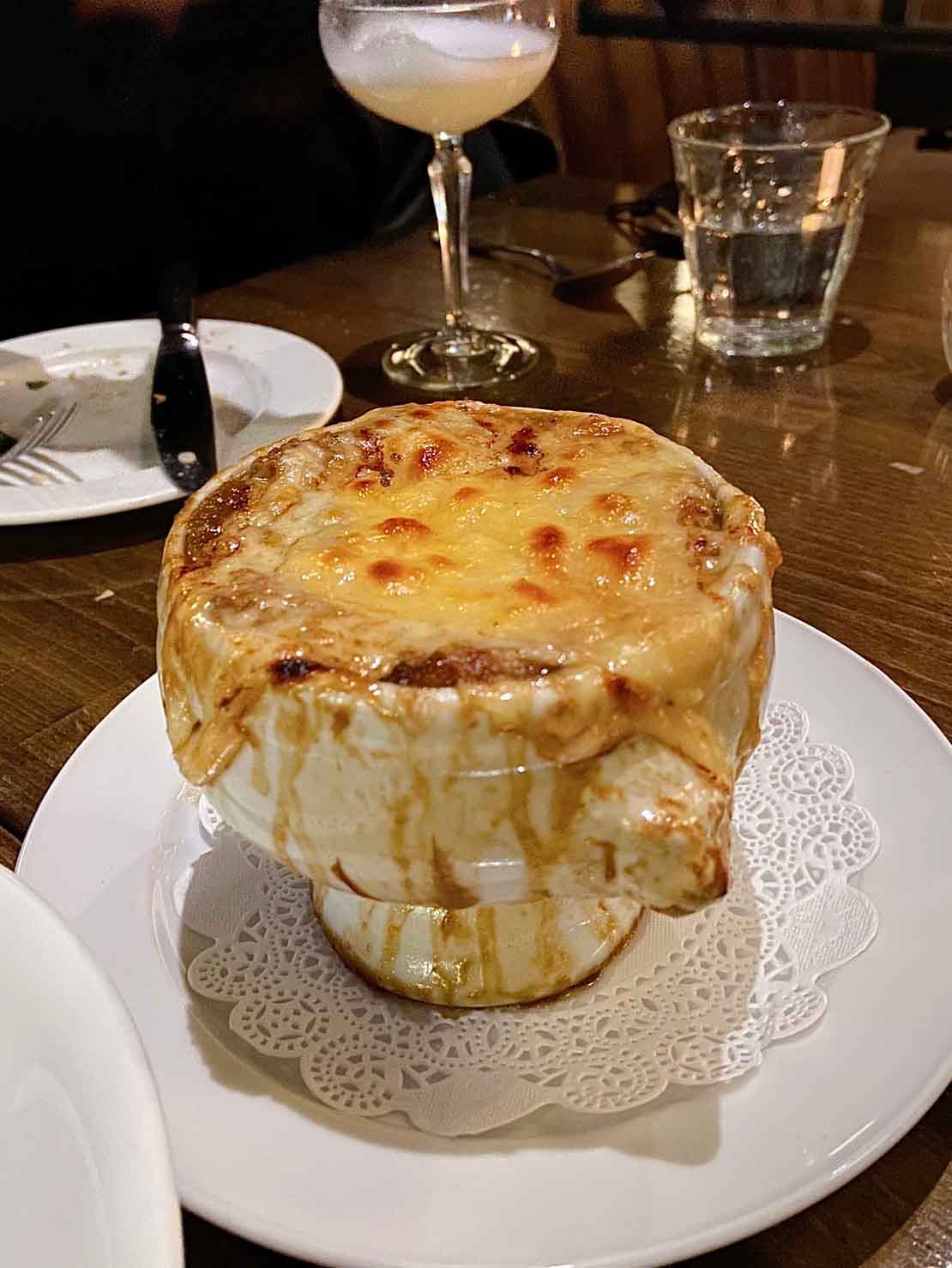 It's what I came for, and it didn't disappoint me at all. The soup is nice and savoury, not too salty – just perfect. Lots of cheese and onion inside make you warm and satisfied for sure!
Canard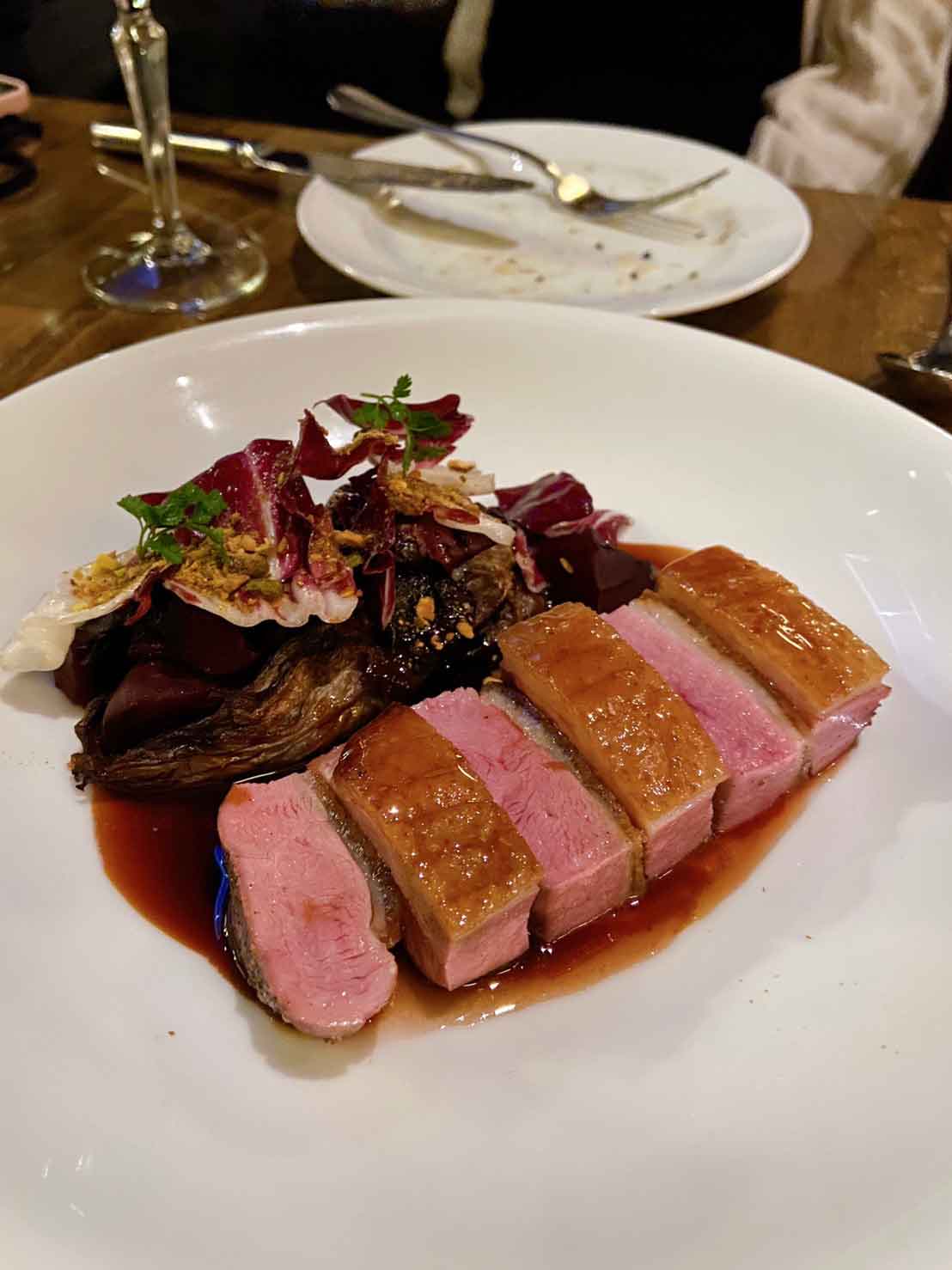 This duck breast is the BEST and absolutely delicious! The meat is super tender and juicy, as I've never had before. The sauce adds a great flavour to the dish and perfectly well with the meat.
Everything was delicious, and the service was excellent. I really enjoyed the dining here that makes me want to come back again! I recommend trying it out if you haven't yet.
Tableau Bar Bistro
Website:
https://www.tableaubarbistro.com/
Address: 1181 Melville St, Vancouver, BC V6E 0A3
Mon 7:00-22:00
Tue 7:00-22:00
Wed 7:00-22:00
Thu 7:00-22:00
Fri 7:00-23:00
Sat 7:00-23:00
Sun 7:00-22:00