It's a hidden gem in New Westminster that offers a fresh and fluffy brioche donut.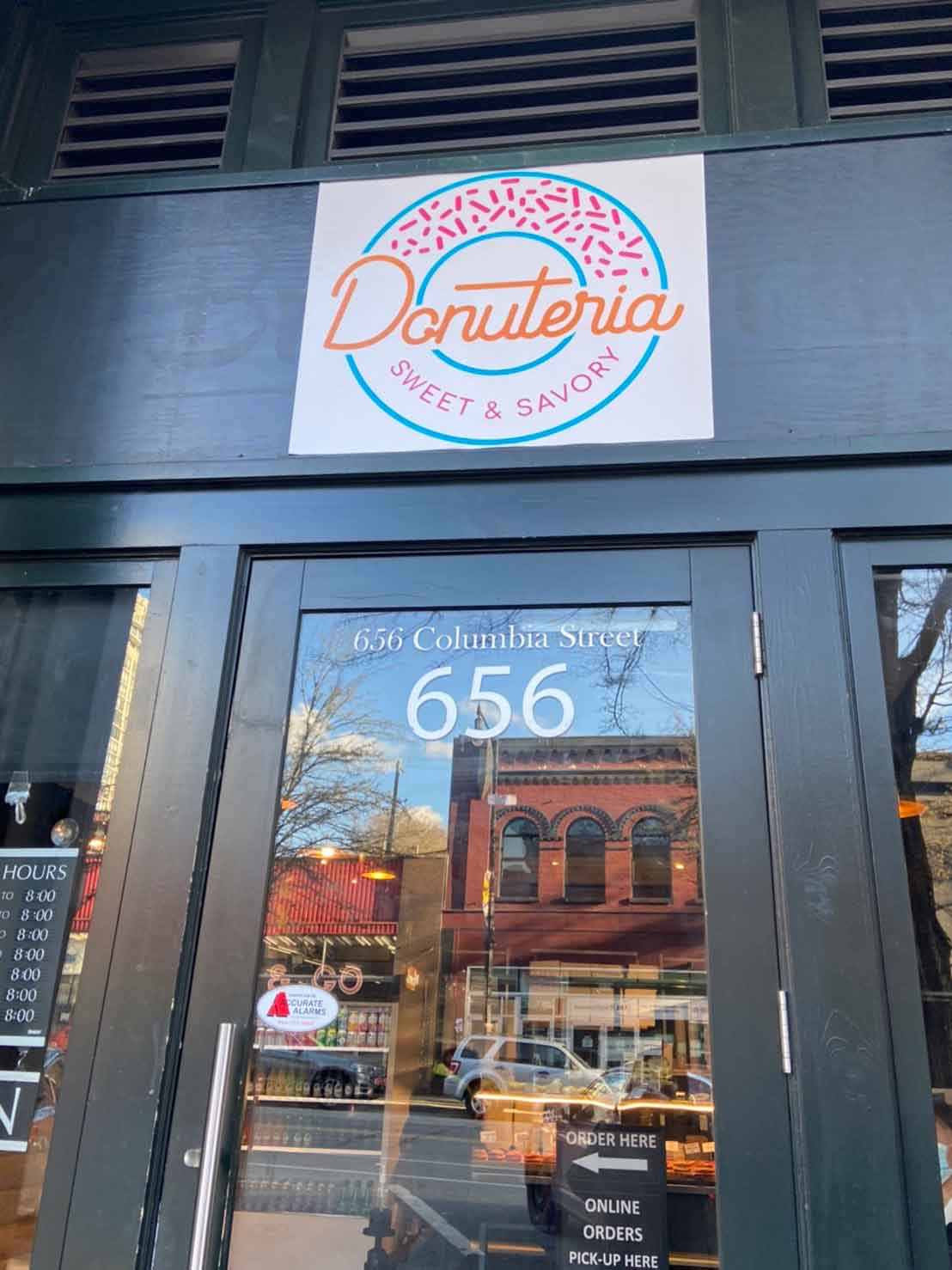 There are so many flavours to choose from, and they are not the same as any other stores. Tiramisu, Brown Butter Toffee, Salted Caramel Pretzel, etc. – they are all unique, and the presentation makes you want to get lots!
Cinnamon Sugar and Raspberry Pistachio
I had classic cinnamon sugar, which is super airy and has a perfect subtle sweetness from cinnamon. Raspberry Pistachio was the special menu, so I needed to try it, and it was excellent! The sweet and sour taste from raspberry was a great match with the donut and the crushed pistachio on the top.
I would love to come back for more and highly recommend it to those who haven't tried this place!
Donuteria
Website:
https://donuteria.ca/
Address: 656 Columbia St, New Westminster, BC V3M 1A9
Mon 10:00-20:00
Tue 10:00-20:00
Wed 10:00-20:00
Thu 10:00-20:00
Fri 10:00-20:00
Sat 10:00-20:00
Sun 10:00-20:00