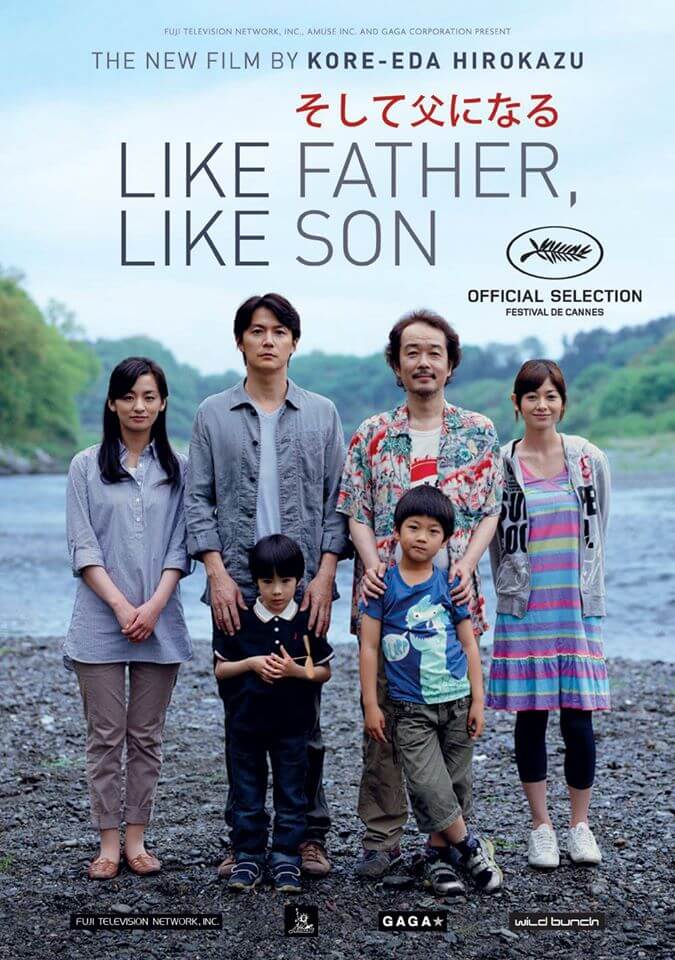 "A deceptively rich and rewarding drama, small of gesture, huge of heart."
– Mark Kermode, The Observer
From Friday June 19, at 9:00 am to Sunday June 21 at 9:00 pm.
The Nonomiyas are a comfortable professional couple living in a well-appointed but sterile Tokyo high-rise: Ryota is an ambitious architect; Midori is a devoted stay-at-home mother who carefully monitors their son Keita's academic and cultural education. During Keita's rigorous application process to an exclusive private school, a phone call arrives from the provincial hospital where he was born: Keita is not their biological son. The Nonomiyas' world is turned upside down and to it is introduced a new cast of characters: the amiable underachiever Yudai Saiki and wife Yukari. The Saiki's son Ryusei and his siblings lead an easygoing life in a small apartment above Yudai's less-than-thriving appliance shop.
Ryota is initially appalled that a son of his could be raised in such a coarse, proletarian environment and at one point considers gaining custody of his real son Ryusei without giving up Keita, whom he has so carefully raised. There is one undeniable complication however: the Saiki's is clearly a very happy home and their children literally squeal with joy as they roughhouse with their dad. Dismay gives way to a faltering acceptance and both couples, at first hesitant to force an abrupt environmental and emotional change on their families; agree to weekend, then more significant exchanges.
Like Father, Like Son received a Jury Prize at the Cannes Film Festival. It asks questions about the fundamental meaning of parenthood and the bond between parent and child: is the bond one of blood or something that develops through shared time and experience? Through the artful assembly of subtle, tenderly-wrought detail and progression of small revelations Kore-eda stealthily builds to an emotional impact that is overwhelming. A beautiful and heartbreaking masterpiece.
Starring Masaharu Fukuyama, Machiko Ono, Yôko Maki, Lily Franky.