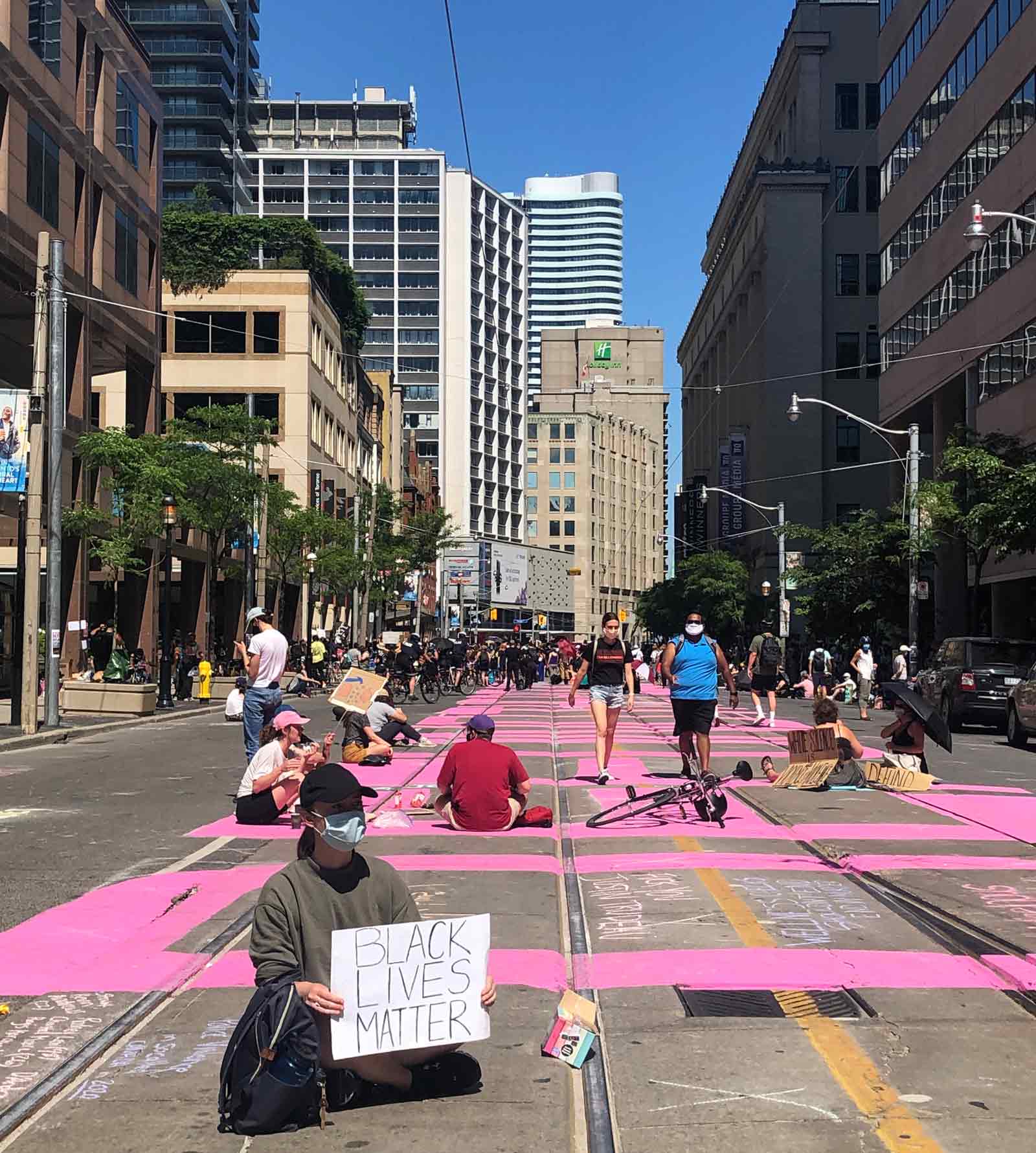 "People wearing face masks march during a Black Lives Matter protest following the death in Minneapolis police custody of George Floyd, in Tokyo, Japan June 14, 2020."
Pics: Kim Kyung-Hoon/Reuters pic.twitter.com/10KGPRrOh9

— b9AcE 🐊 (@b9AcE) June 14, 2020
Black Lives Matter movement is spread all over the world. But how did Japan participate in this movement?
About a week ago, 3500 people gather and marched for Black Lives Matter in Tokyo. The protestor aims to spread the awareness of racial discrimination in Japan. The protestors were holding sign written in Japanese and English that said "Racism is the real pandemic" and Black pride, enough is enough".
Black Lives Matter spreads to Tokyo as 2,000 people march to protest racism | The Japan Times https://t.co/UO6unFB09p

— Baye McNeil (@BayeMcneil) June 14, 2020
On May 25, an African American who died in the hands of a polic duting an arrest in Minneapolis, Minnesota alerted the general public about the racial segregation in the US. His death wake up people around the world about police violence against black people. The incident has led to a series of protests across the country and internationally.
In the past three weeks, Tokyo has been protesting against police brutality and racism. Black Lives Matter Tokyo was founded on June 1 by a half-dozen youths, most of whom are students at Temple University in Tokyo, according to Japan Times.
Todd, one of the participants of the protest, told Japan Times that the aim of this organization is to increase awareness about what is happening in the US and to slowly "change the perception of black people in Japan by organizing further demonstration, creating a diverse community of people and making their work more visible".
Thousands of people took to the streets of Tokyo on Sunday for a Black Lives Matter march, marking the first such demonstration in Japan https://t.co/B4Kx4LRKvW

— The Daily Beast (@thedailybeast) June 14, 2020
Japanese brands band together to stand solidarity with black lives matter. Over 20 imprints imprints including "AMBUSH, sacai, UNDERCOVER" have joined hands to create a simple yet important T-shirt for the movement.
According to an article written by Hypebeast, "All profits generated from the sales will be donated to 'Black Lives Matter, Equal Justices Initiative and other charities that invest in the future of Black American community via education".
Japanese fashion designer Nigo posted an Instagram post about this T-shirt saying "I will always be grateful for the amazing welcome I felt from Black America when I opened my first shop in New York 2004 [..] It is hard to witness the pain of friends but I am filled with hope and admiration for the bravery of those who struggle". He added that he hoped "this [T-shirt] can have positive effect".
JAPANESE SOLIDARITY WITH BLACK LIVES MATTER

We support the struggle against injustice. We have joined forces to raise awareness and contributions in Japan. All profits from the sale of this T shirt will be donated.https://t.co/yrVaQnTCgU pic.twitter.com/sIWrJ3dufQ

— SOPH. (@SOPH_co_ltd) June 19, 2020
Recently, a YouTuber Laranzo Dacres released a video about the true tale of the black experience in Japan. The video offers a journalistic approach to explore what it is to live in Asia as a black person.
In the video, he mentioned that it is "fascinating how many people across Japan – and all of Asia, for the matter – have never met a black person in real life before".
During an interview with Japan Times, he pointed out that without a chance to meet a black person in real life "what [the Japanese] sees instead is through media, and the message portrayed is largely negative unfortunately. That changes the way they view us, that's a problem".
His channel, The Black Experience Japan that Ranzo launched in 2017 highlights the actual voice from the modern African diaspora to counter these inaccurate and often harmful images that mainstream media portraits. Starting from Japan, his channel increases its focus to pan-Asia to understand the voice of Africans around the world.
The world is growing into a global village. Discrimination and prejudice should fade out while equality and diversity should step into this world. Learn more about people beyond your comfort zone and maybe you will discover something really interesting.