Have you tried Japanese Tonkatsu before? Tonkatsu is a Japanese dish that consists of a deep-fried pork cutlet served with some shredded raw cabbage and sweet source. It's one of the most popular fried dishes and often being put on the table at home. Perfectly crunchy on the outside and juicy on the inside.
The word Ton (豚) comes from "pork" and Katsu (カツ) is an abbreviation of Katsuretu (カツレツ), derived from the English word "cutlet."
In Japan, we have Washoku (和食) which is considered to be traditional Japanese dish that's been eaten from a long time ago, and Yoshoku (洋食) which is western-inspired dish that appeared in recent time in history. Tonkatsu is considered to be Yoshoku.
It's simple but takes time to prepare and cook so I wouldn't want to cook this meal by myself, though whenever I have a craving for Tonkatsu I'd go here, Mr. Tonkatsu at Bloor and Bathurst.
What makes this place so special is their fresh-baked breadcrumb. Mr.Tonkatsu bakes its own bread daily and serves the best breadcrumb in town. In addition, through a constant and close relationship with the Canadian local market, they use fresh meat and vegetables appealing to people of all ages.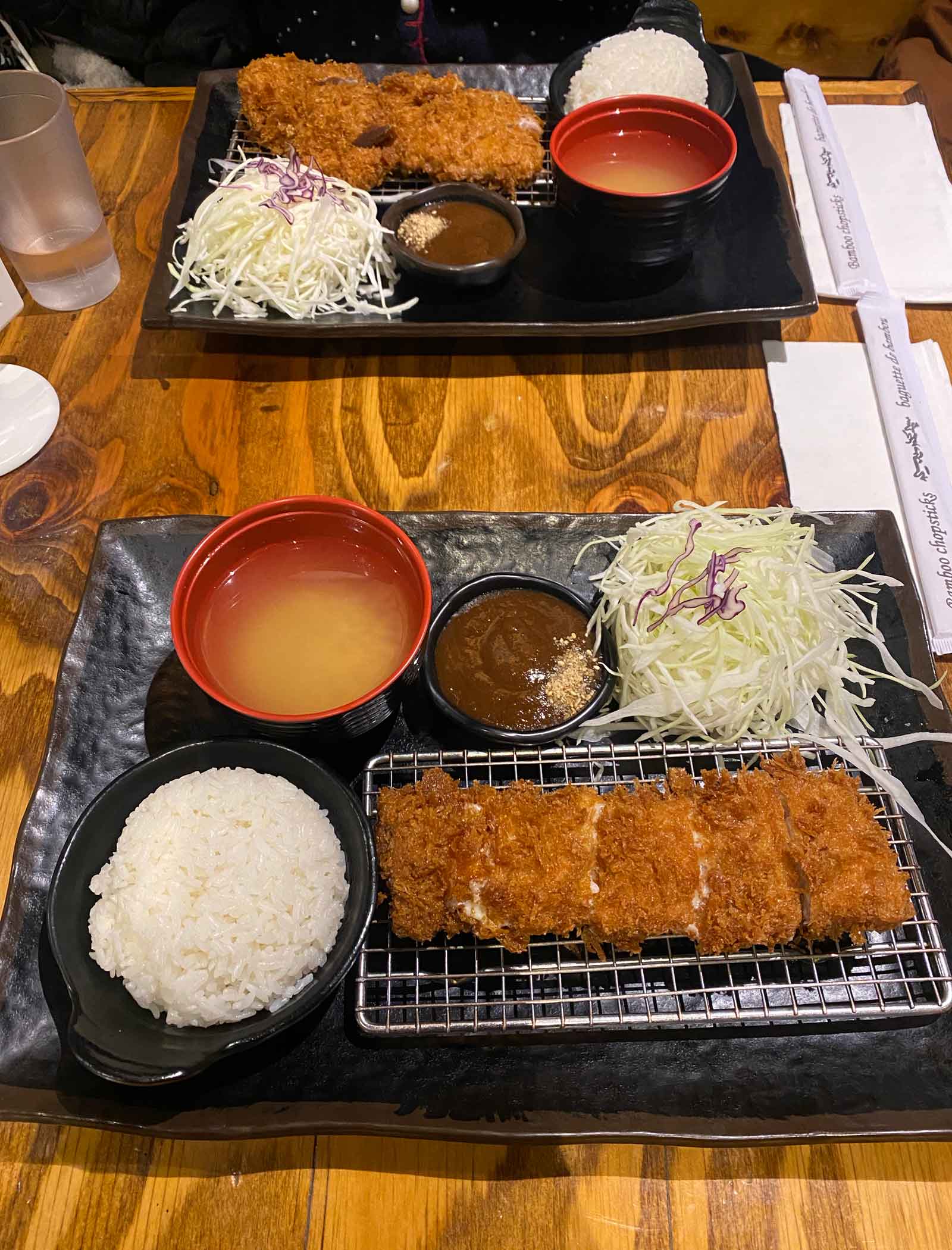 The meat is extremely juicy, and the original source consists of sesame seed is sweet and savory, goes perfectly with Tonkatsu. Once you have a bite, you can't put your chopsticks down untill you finish it.
They have Karaage (fried chicken), shrimp tempra, soba (buckwheat noodles) , and more!! They're worth a try!
Mr. Tonkatsu
Mon -Thu

11:30 AM to 2:30 PM

4:30 PM to 9:30 PM

Fri – Sat

11:30 AM to 9:30 PM

Sun

11:30 AM to 8:30 PM