J – town - Japanese theme shopping mall opened in 1998 and has been serving variety of Japanese products such as Japanese style pastries, fresh fish/ meat, Japanese magazines, cosmetics etc, to people in the community around Toronto.
The largest Japanese shopping mall near Toronto is located in Markham which is a 50-minute drive from where I live. But we finally planned it out and drove down Highway 404 to make our dream come true to visit little Japan.
The building looks like a regular industrial strip mall from the outside that we almost drove past that place, but there's a digital sign that says "J-town" in the front so when you go there, look for the yellow sign. The parking lot is huge with many parking spots, unlike downtown.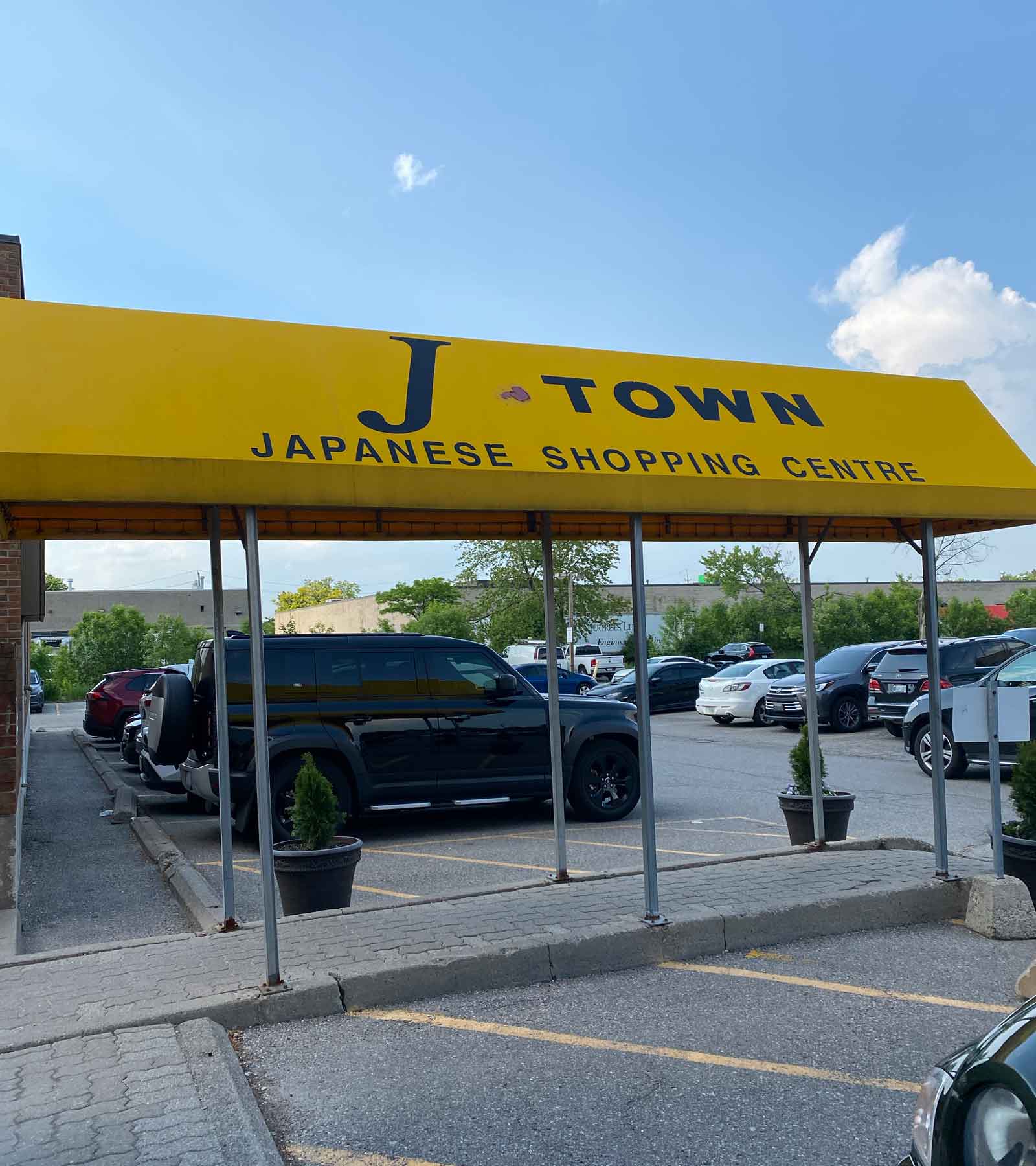 Actually some of the stores were closed since it was still in a kind of lockdown when we visited. ( We're planning to come down here again when we can. ) But we went to this amazing Japanese pastries, Mofu.
Once you step into this little bakery, a shelf filled with pretty Japanese-style cakes will welcome you first. They make both whole cakes, and one-person sizes with a wide selection such as a Strawberries Sponge-Cake, a Tiramisu, and a Mont Blanc, and MORE! Those cakes are fluffy and not too sweet. Not only that but I spotted this incredibly adorable bun as well.
Look at these smiling buns lying down on the table. Cuteness overlord!!
My favorite upon all these goodies at this bakery is this one!
These original sweets from Mofu are called "Mofuins" (mochi muffins). It's very different from other sweets. It's crusty on the outside, and mochi-mochi (chewy) on the inside. Like we eat rice cake a lot, many Japanese people have a thing for chewy texture, and this one hits the spot pretty well.
They bake many more attractive pastries, but too bad I couldn't try all of them. Next time we go there, I need to try more things, so that I can write about more awesome pastries here.