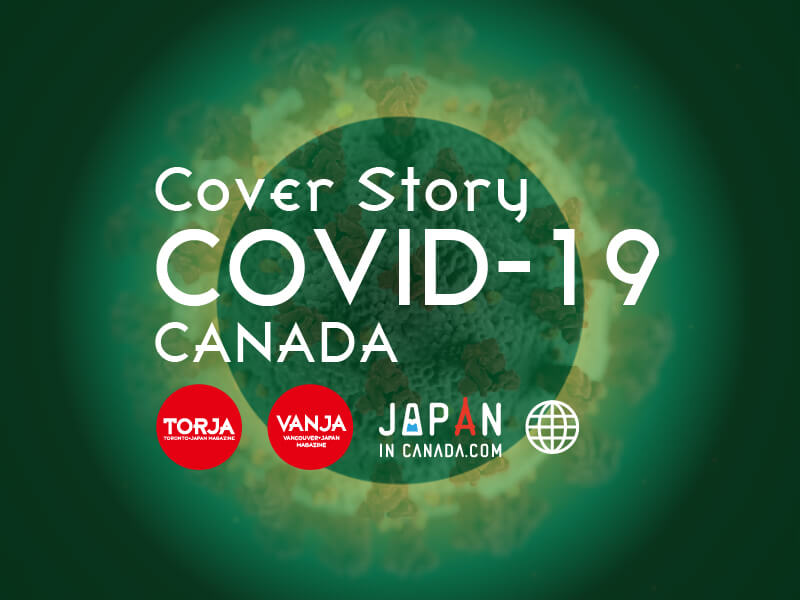 Today's World now. ….. #CoronaCrisis pic.twitter.com/zcsUcHpdRF

— Sara (@Sara42263546) March 19, 2020
Within 7 days, Canada has experienced drastic change. School are closing and borders in Canada are also closing. What happened in the past week?
Exactly a week ago, Sophie Gregoire Trudeau diagnosed with COVID-19 and from that day on Canada has joined the fight against coronavirus.
The wife of the country's prime minster was tested positive for the new coronavirus after she experienced symptoms upon her return from a trip to the U.K. where she had been carrying out speaking engagement.
Immediately, many school boards and several universities are shutting down Friday. McGill university suspended classes for Friday. This is due to many students have returned from travelling during spring break.
please stay home #CoronaCrisis pic.twitter.com/kFsiAkWGYg

— َ (@ShoSheeta) March 19, 2020
The next day, the federal government warns Canadian against travelling outside of the country. The country's government also promoted the idea of social distancing, "This means avoiding crowded places and non-essential gatherings, considering shopping or taking public transport in off-peak hours and greeting one another with a wave or elbow instead of a handshake, kiss or hug. […] Where possible, increase social distancing with others to two arms' length, approximately two metres", according to a CBC article.
Air Canada to lay off more than 5,100 employees amid coronavirus outbreak: CBC News https://t.co/nB9hjs5Cck pic.twitter.com/o7hRRJXWU1

— Reuters (@Reuters) March 20, 2020
On Friday, Quebec, Manitoba and New Brunswick closed schools for an extended period of time to slow down the spread of COVID-19. On Friday, Trudeau told reporters that he was considering to close down the borders.
On Saturday, the Chief Public Health Officer Dr. Heather Morrison announced that Prince Edward Island has its first confirmed case of COVID-19. The City of Charlottetown is closing all city-owned sport and recreation facilities and cancelling park and recreation programming, including March break activities, until further notice.
Look at the steep drop of hospital beds per capita in Canada over last five decades. Due to neoliberal cuts, especially by Liberal governments of 1990s & 2000s, we are now more susceptible to impact of coronavirus. This crisis must be seized to rebuild tattered social programs. pic.twitter.com/lEZWi7jNL2

— Martin Lukacs (@Martin_Lukacs) March 18, 2020
The same day, Canada's minister of foreign affairs urged Canadian travellers to return to Canada while commercial means remain available. The government also announced that there will be a ban on boats and cruise ships carrying more than 500 people from docking at Canadian ports until July.
Over the weekend, Canada fells into massive panic. People were lining up at stores to panic shop. On Sunday, new cases of COVID-19 continued to spread in multiple provinces, including Ontario, Quebec, Manitoba, Alberta, Nova Scotia and New Brunswick. Within a day, Quebec has reported 15 new cases, bringing the total on that day to be 39 cases. The government have asked thousands of Canadians abroad to return home and isolate themselves for 14 days. Trudeau told reporters that "things are changing fast, but the early days of Canada's response were based on the best available science and that's an approach his government will continue to follow".
Canada's former health minister joins frontline fight against #coronavirus https://t.co/Sjxd976viS #COVIDCanada #CoronaVirusUpdate pic.twitter.com/RbYAegxDBo

— Daily Hive Montreal (@DailyHiveMTL) March 19, 2020
Meanwhile, Canadian outside the country are reporting that Air Canada increased their prices significantly, making them too expensive for citizens to return home. The company told CBC news that "they're working to stabilize global flight prices back to Canada."
On Monday, Canada closed borders to most non-citizens yet U.S. border will remain open and trade will continue. Just a few days ago, the government was still welcoming international travelers with open arms, but on Monday Canada is closing its doors to the world by severely restricting international flights. It was noted that "Starting Wednesday, all international visitors to Canada will be turned around at the airport, with the exception of Americans, diplomats and flight crews". People were shocked that US-Canada border is still open.
Today canada 🇨🇦 PM announced a plan which benefits all sectors of people, @narendramodi must come forward to announce action plan to battle post #coronavirus economic fall out https://t.co/4nbNnTMV77

— Sai Hari (@readeditorials) March 19, 2020
However, on Wednesday, US and Canada agreed to bar travelers crossing the world's longest land border for 'recreation and tourism' purposes. "The partial closure will begin in the next few days, at which point only 'essential' or 'urgent' travel will be permitted for the foreseeable future, as well as the transit of goods", according to the National Post.
Currently, there are 739 cases of coronavirus and 9 deaths in total.
CORONAVIRUS UPDATE: https://t.co/IFEzNQ9T1w

— Cases exceed 200,000 worldwide.
— U.S. to close border with Canada.
— Hospital ship heads to NYC harbor.
— COVID-19 has now spread to all European nations.
— Italy's death toll soars. pic.twitter.com/KniQ2OPmRi

— ABC News (@ABC) March 18, 2020