Who else is a fan of PB&J like me?! Ever since I was in Japan, I always eat bread with jam in the morning. So, I was curious about all the jams appearing on the shelves of the local gourmet market, and one cute-labeled jar appealed to me – I just needed to try. East Van Jam is a locally produced jam using a low amount of sugar, which means you can actually taste the pure flavour of the fruit. It's gluten-free and low in calories – perfect for those trying to cut the amount of sugar and on a diet. As I mentioned, each jar is labeled so nicely depending on the flavour and illustrates the unique culture of East Van.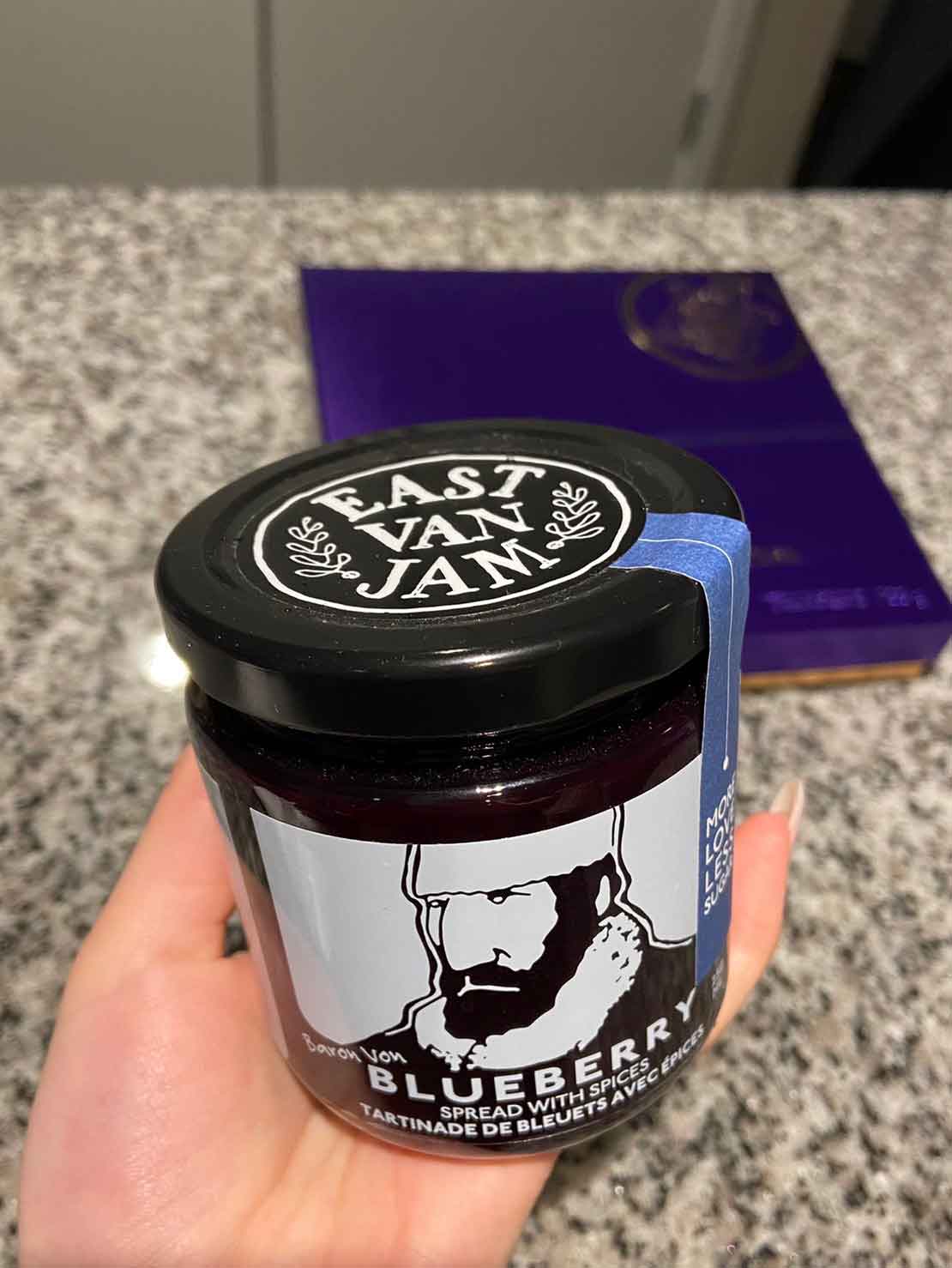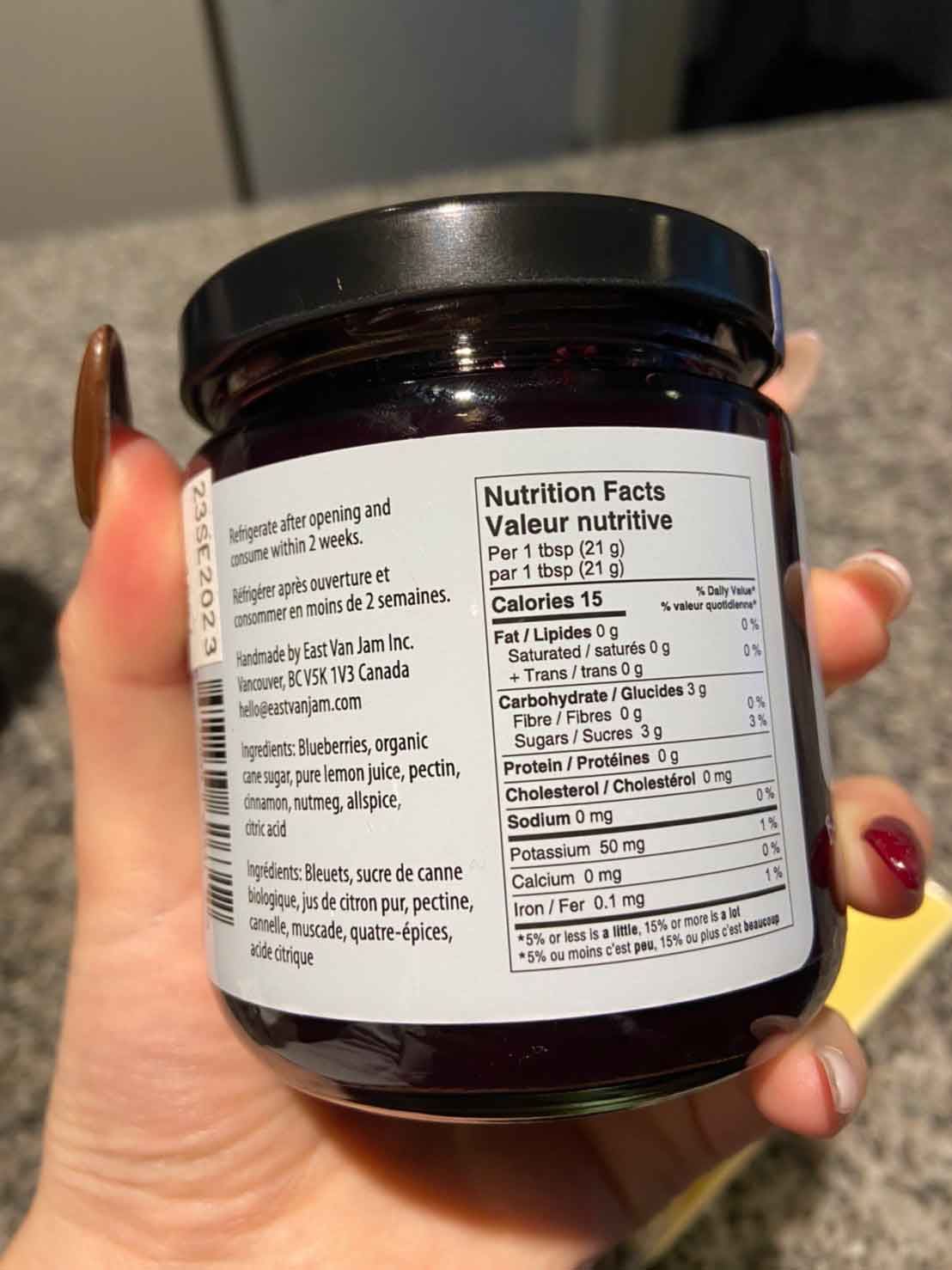 They have a variety of flavours, such as all kinds of berries, figs, cherries, and more. I got the blueberry jam this time, and I absolutely loved it! The texture of the jam is thick, so it's easy to spread on bread, and I love how the flavour of the fruit stands out that I cannot get enough of it.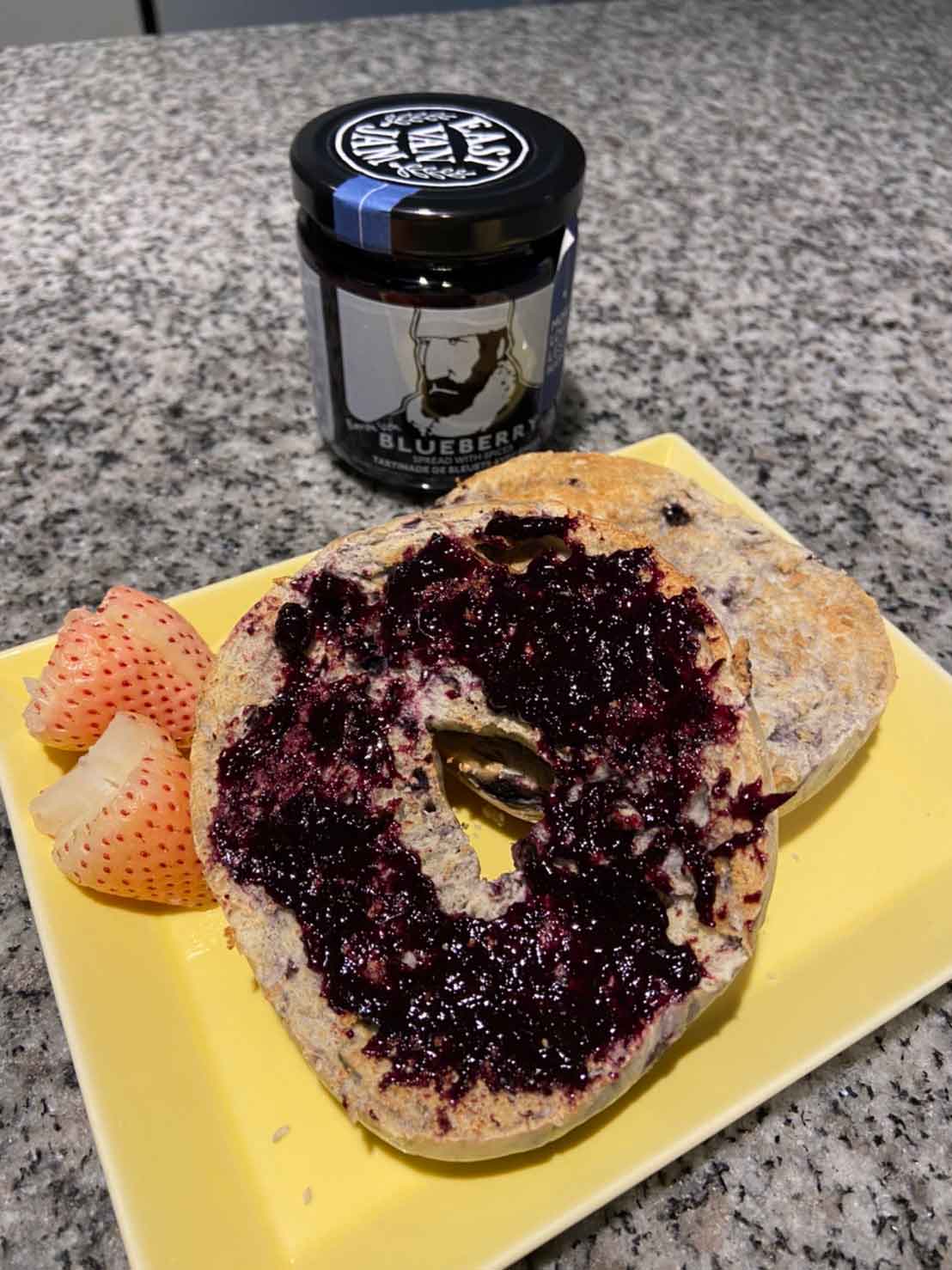 You can buy from local gourmet stores like Whole Foods and Gourmet Warehouse, and cafes as well. I recommended checking it out, and I can't wait to try more!