Le Marché St. George is a café like a hideaway tucked away in a quiet residential area. You will be surprised to see such a lovely café exists just right in your neighborhood.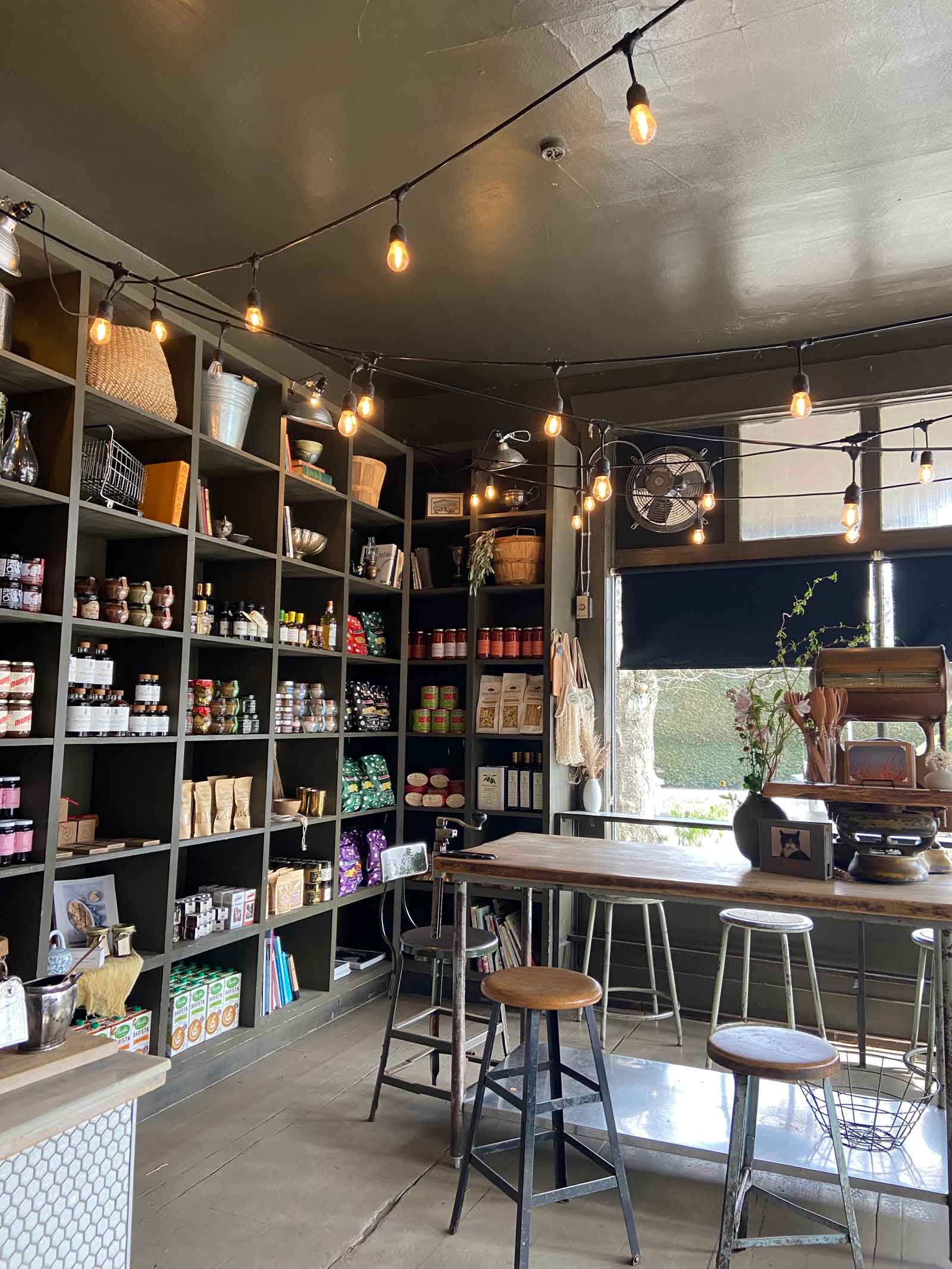 They offer a variety of pastries, sandwiches, French-style crepes, and quiches to serve breakfast, lunch, and snacks. They also sell selected grocery items like jams, honey, peanut butter, and more.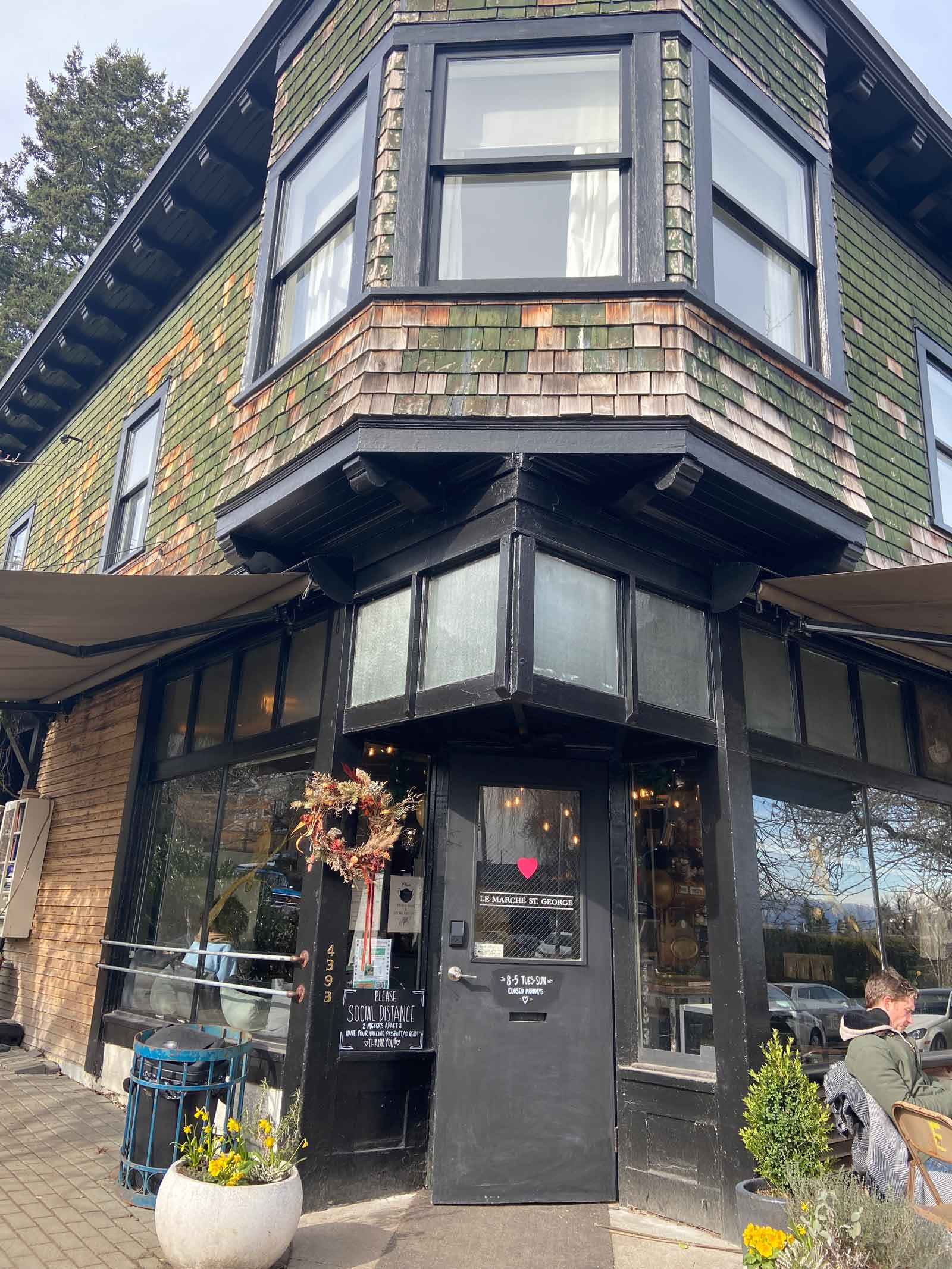 What I love about the café is not only the food selection, but the vibe is so welcoming, feels cozy, and just a right spot where I want to hang out and chill with friends or by myself. There are few indoor seating available as well as outdoor patios where lots of people with dogs are just relaxing with some coffee and food.
Almond Croissant, Raspberry Jam Crepes, Paris Fog, Americano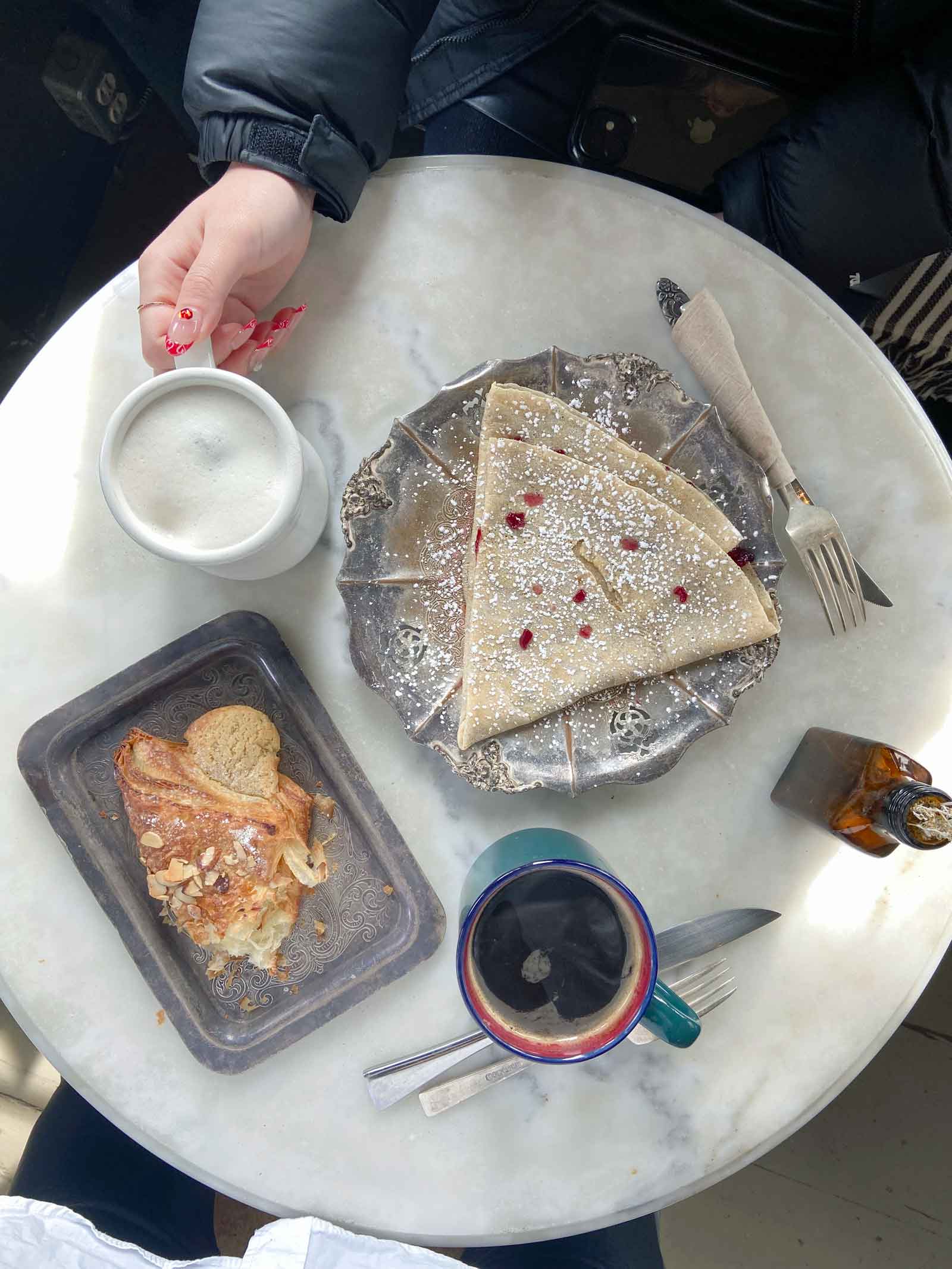 Their presentation with silver and antique plates is gorgeous that I needed to take pictures!
Almond croissant is flaky and has lots of almond paste filling inside.
The crepes come with raspberry jam inside. The combination of a soft and chewy crepe with sweet and sour raspberry jam is simple but made my day.
Like Rose Fog and Paris Fog, their drinks are unique, which you don't see in other stores. I ordered Paris Fog, which became my favorite drink as the drink is very fragrant and creamy, and delicious!
I cannot wait to come back for more experiences!
Le Marché St. George
Website:
http://www.marchestgeorge.com/
Address: 4393 St George St, Vancouver, BC V5V 4A3
Mon Closed
Tue 8:00-17:00
Wed 8:00-17:00
Thu 8:00-17:00
Fri 8:00-17:00
Sat 8:00-17:00
Sun 8:00-17:00