After a very long and cold winter in Toronto, it's time to enjoy and celebrate the beautiful weather with ICE CREAM! I used to struggle choosing ice cream flavors–it can be a tough decision! In fact for me it's a vital one because if I'm consuming the calories, I want to assure that I really enjoy the taste and was worth it!
My favorite and to-go ice cream/soft serve/gelato flavor is matcha (of course)! There used to be very few places that served just matcha ice cream. I remember a time when matcha ice cream was only served at Japanese restaurants. But the matcha gods heard my wish. In the recent years, more matcha cafes have opened or included matcha to their menu! 
Where can you indulge some awesome matcha goodness? Here are top places in Toronto to get your matcha ice cream fix this summer!
1. Tsujiri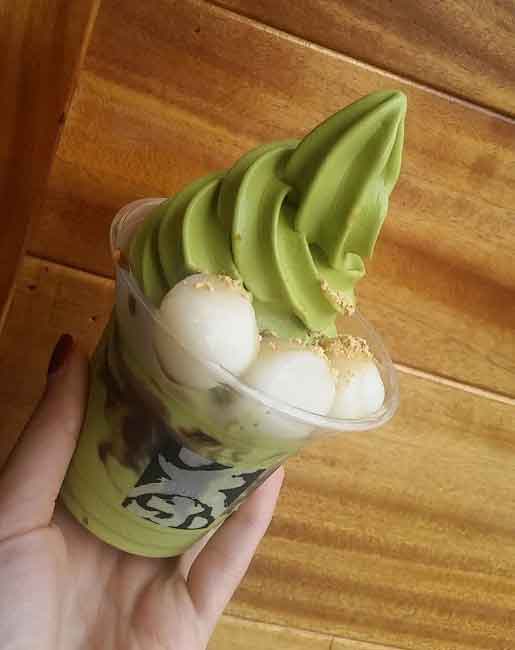 This is probably the best matcha soft serve and can't go wrong with it! They have locations in Downtown Toronto, North York and Mississauga. You can also try different variations with chiffon cake, swirls etc. They have an extensive menu! 
2. Dainties Macarons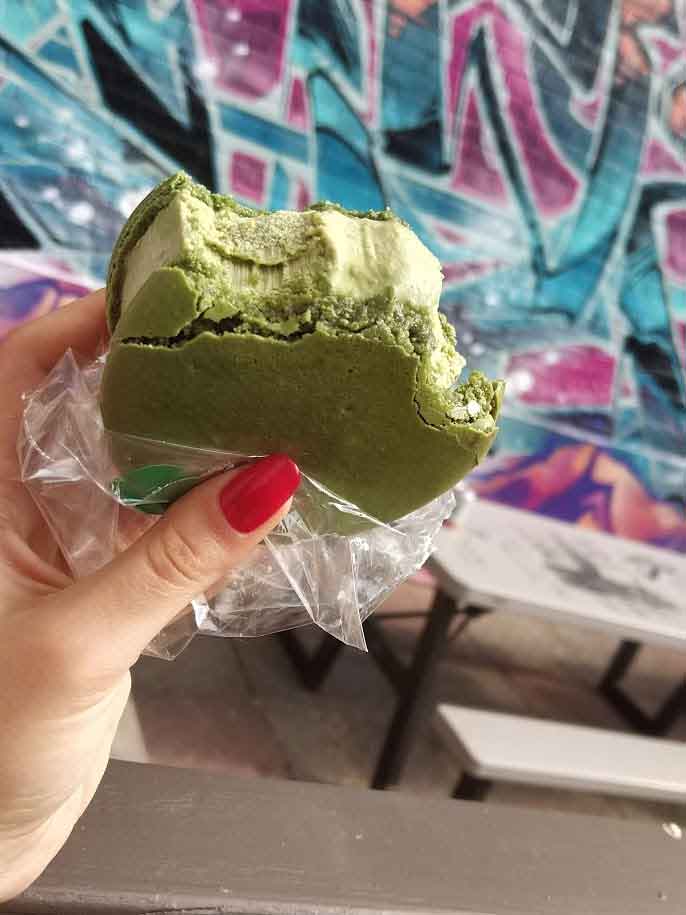 This is a new Korean-owned macaron shop in Chinatown. They serve macaron ice sandwich! They got delicious natural flavors such as black sesame, yuzu, watermelon and matcha!
3. Galleria or H-Mart Supermarket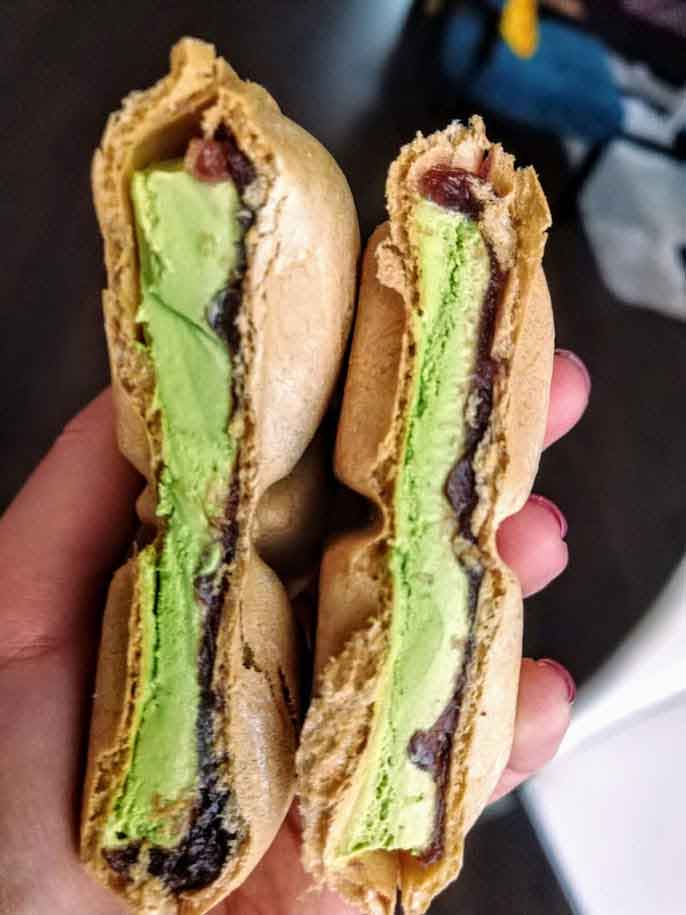 I know you were not expecting a supermarket! But Korean and Japanese super markets carry various matcha ice creams. They may not be the most gourmet but still tasty and you get to buy a pack and save some for later! If you are lucky enough you may find matcha Häagen-Dazs. Do not hesitate and buy the entire stock!
4. Kekou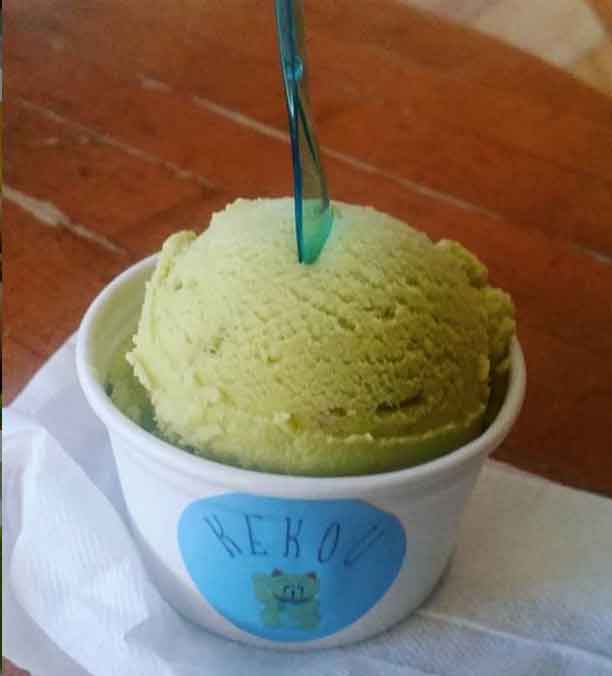 This is one of my favorite gelato places. They have really cool flavors and great sorbets as well. They don't have a matcha flavor but a Matcha Whiskey! 
5. Eative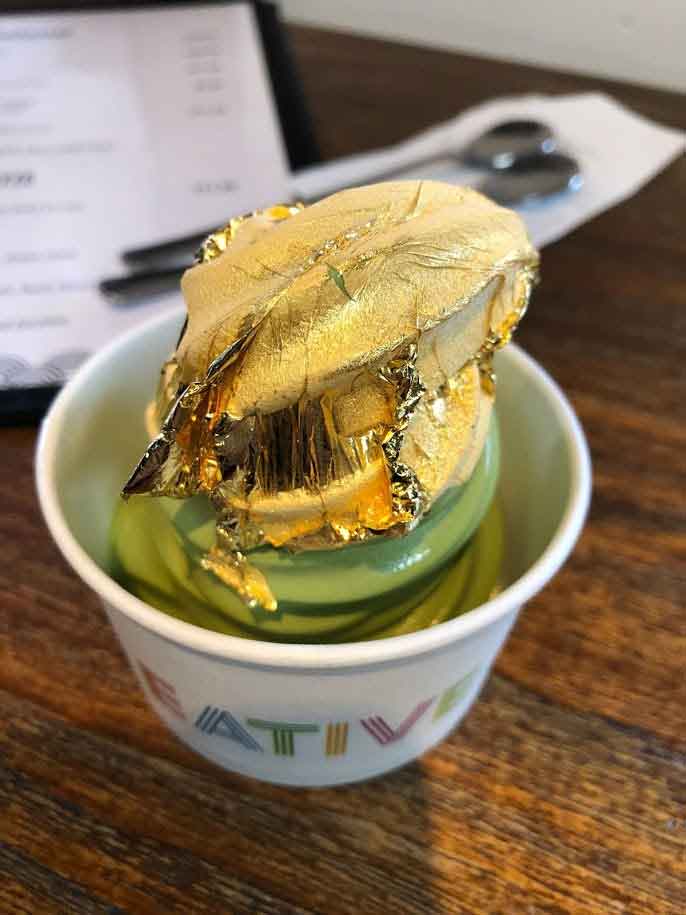 This is a nice cafe in the Kensington market that serves Japanese street food and snacks. I haven't had the chance to try their food yet but had the matcha gold soft serve! I call this the matcha digger soft serve! It tasted great and you have the option to get it in a cone. I usually skip cone because of the mess I'll make. The gold fake doesn't add any taste or flavor to it. But it gives you bragging rights! You can brag to your friends that you ate 24K gold soft serve. How luxurious is that?! 
6. Taiyaki NYC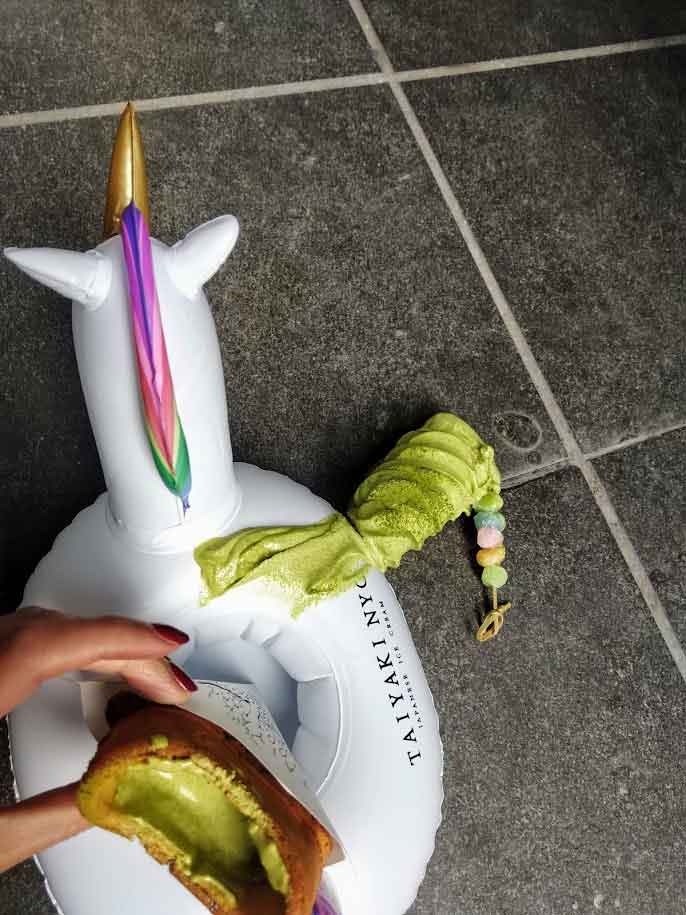 Originated in NY and went viral on social media. If you are active on gram, you have seen their insta worthy and popular Taiyaki ( fish waffle) soft serves. This place was on my bucket list and I didn't get a chance to travel to NY. But, I got lucky and they opened a shop in Toronto on Younge and Dundas! They offer various flavors, including Hojicha, black sesame, vanilla and chocolate. You can customize your Taiyaki or choose from a set menu. 
Some pro tips: have a lot of tissue paper around. If you do plan to take photo which is probably one of the reasons you are there, be careful! Do not drop your Taiyaki. It can fall easily especially on a hot day. Have someone to hold it for you while you photograph. 
7. Sukoi Desserts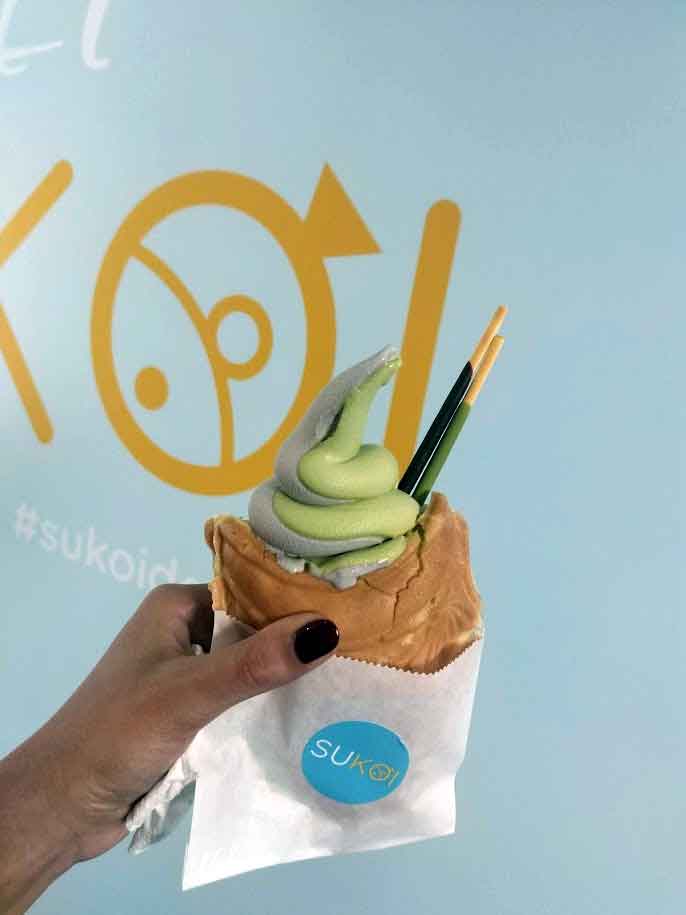 This is another Taiyaki place near Trinity Bellwoods park. The waffles are fresh and they serve matcha, black sesame and conventional flavors too.