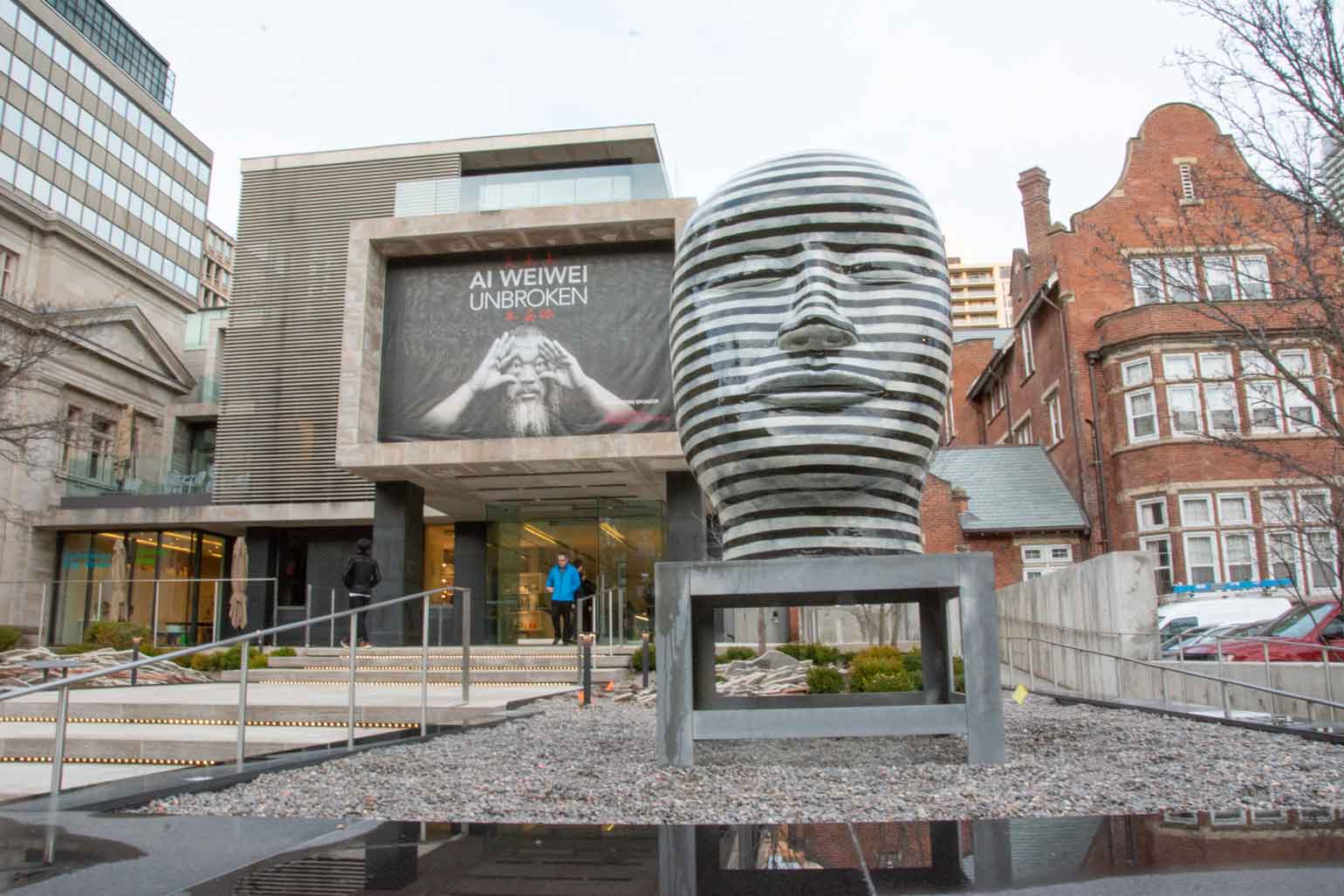 Ai Weiwei: Unbroken arrived this February at the Gardiner Museum with a body of work formed over the past decade. Ai Weiwei is one of the world's most influential artists and political activists, who has been highly critical of the Chinese Government's stance on democracy and human rights. Ai Weiwei: Unbroken, an exhibition of major ceramic works by Ai debuted at the Gardiner Museum on February 28, 2019 and the exhibition will continue till June 9, 2019. It explores the breaking of boundaries, both physical and symbolic, and consider how his ceramics, photographs, installations and public artworks often repurpose Chinese traditional forms and materials to address contemporary social concerns, including immigration and the repression of dissent.
The exhibition features some of Ai's most celebrated works displayed in Toronto for the first time, including Sunflower Seeds (2010), Tree (2010), and Han Dynasty Vases with Auto Paint (2015), as well as his brand-new work.
One of the works, Sunflower Seeds (2008–2010), a patchwork of handmade, life-sized sunflower seeds each made of porcelain, a main export of China. It encourages a closer look at the cultural and economic impact of mass production on China.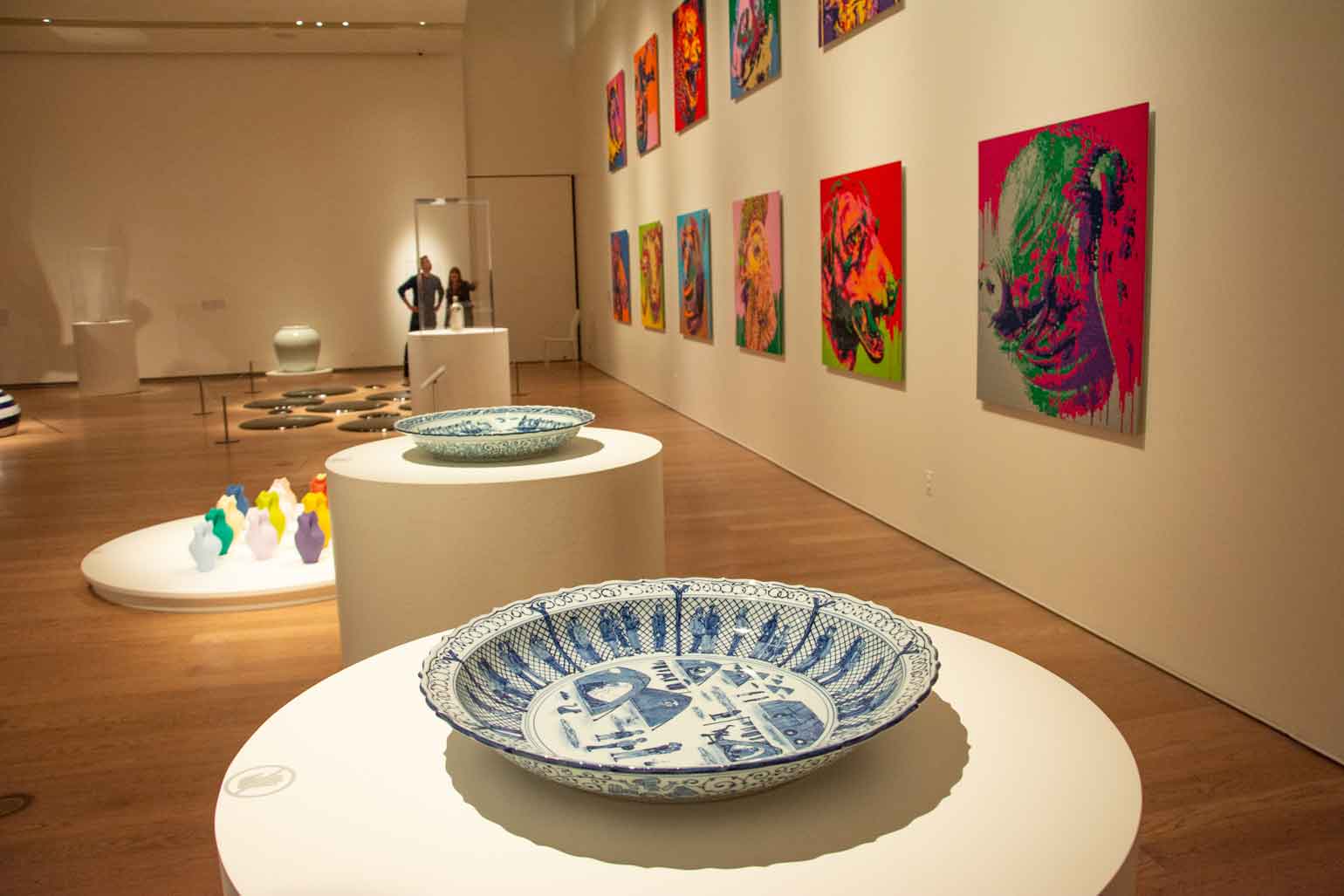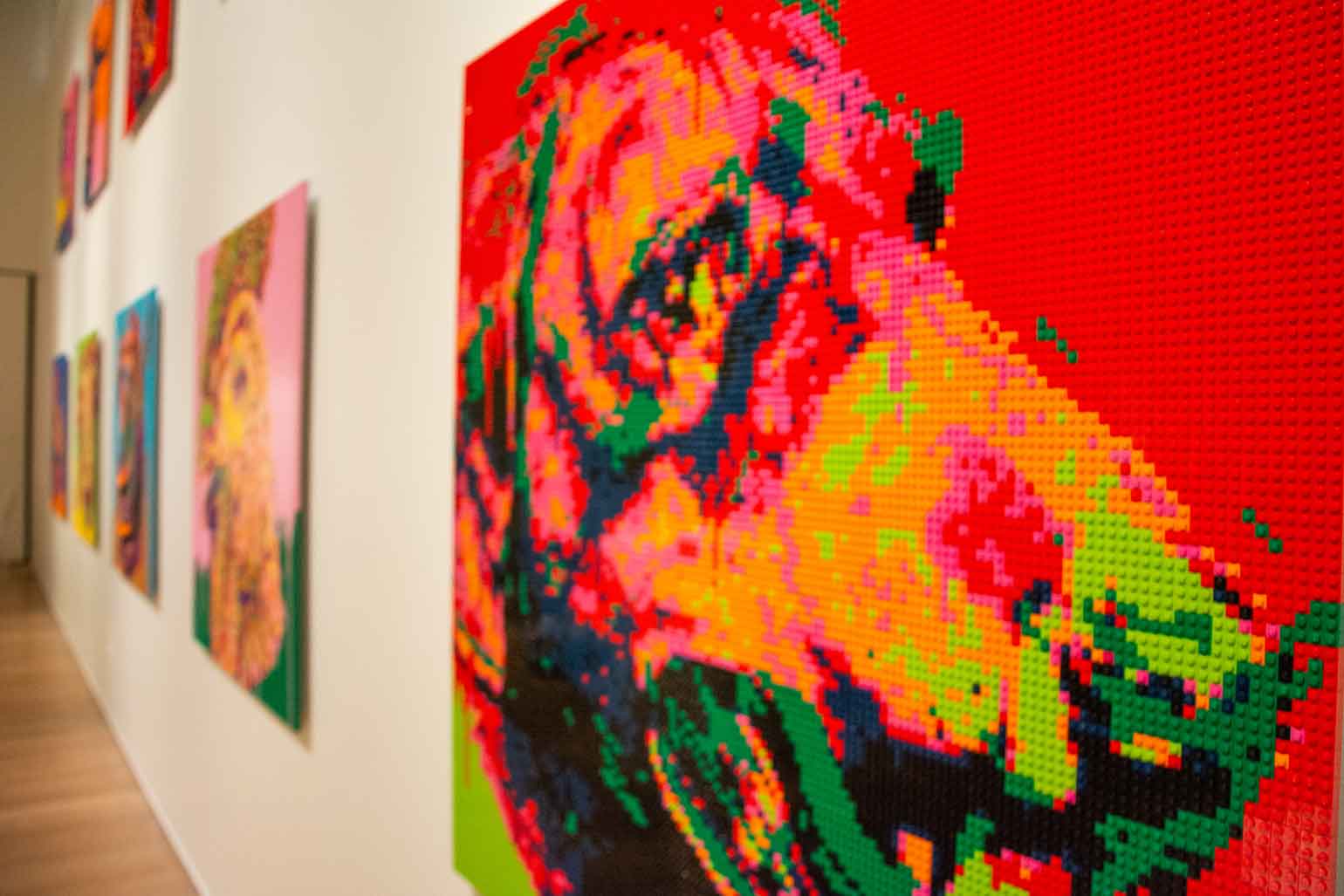 Zodiac, 2018) consists of 12 individual works made of LEGO bricks.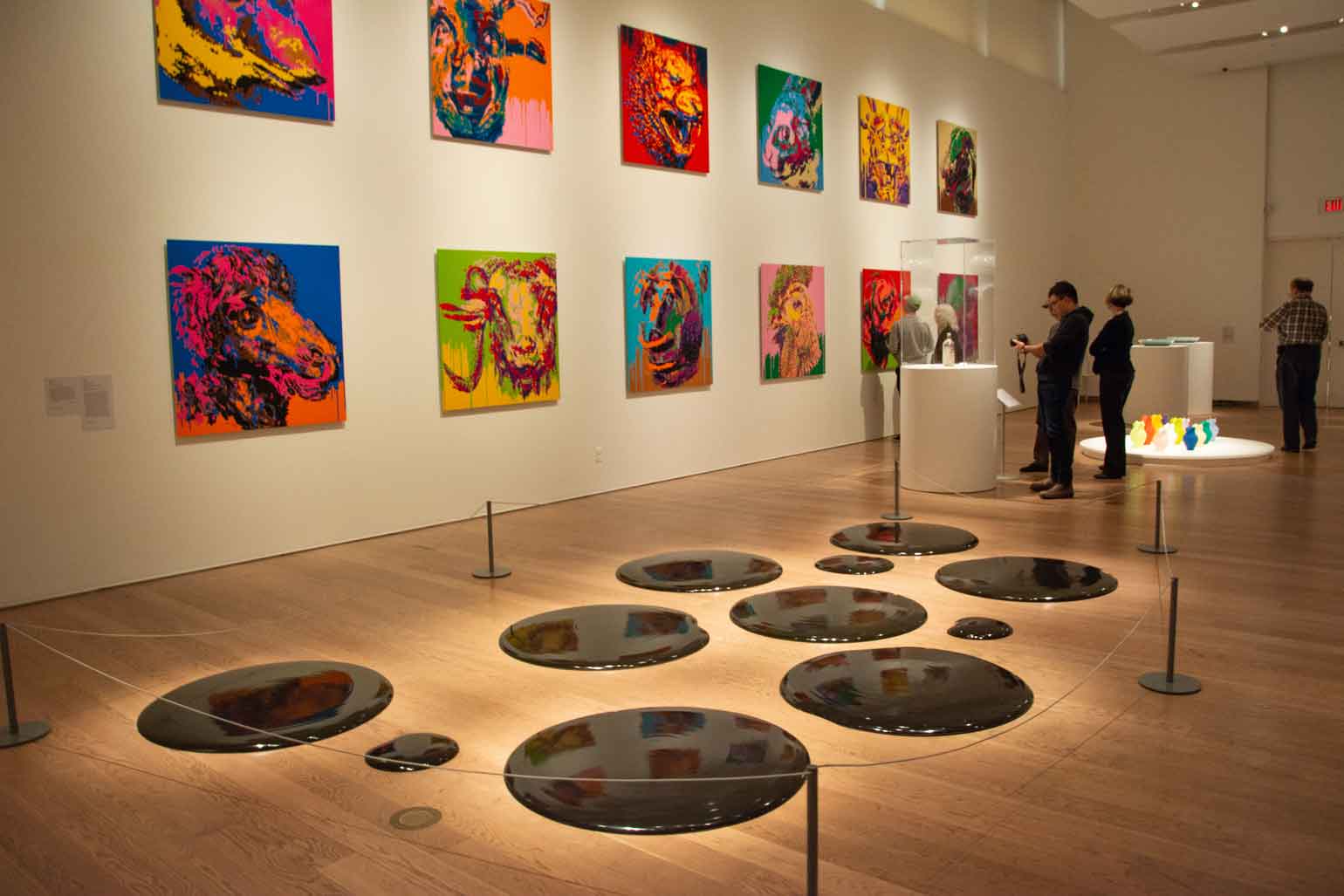 The 2005 series, Oil Spills (2006), a series of glossy black porcelain alludes to environmental disasters and pollution caused by human activities at sea.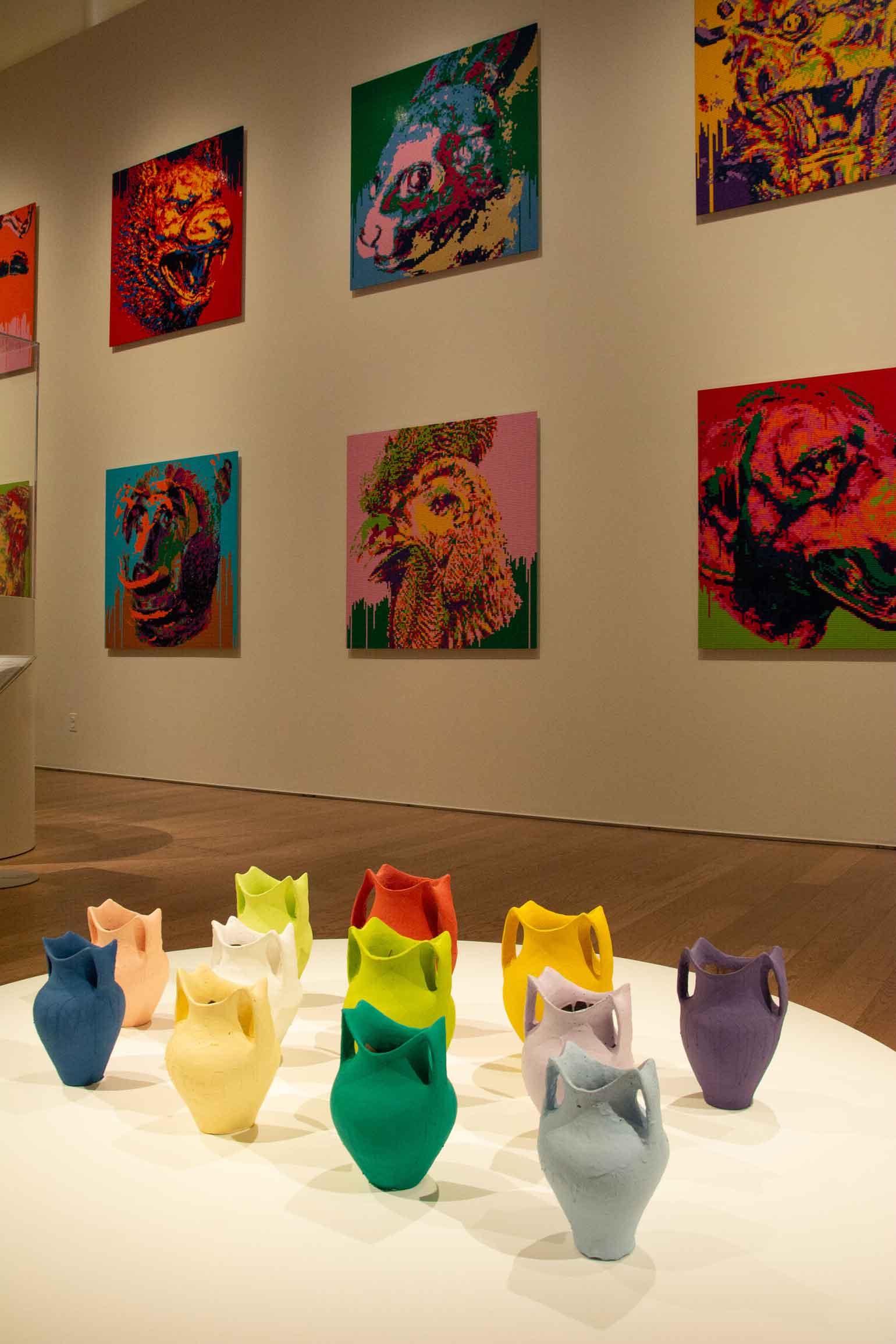 The Colored Pots (2006) explores the idea of covering up and changing history while the remnants lie just beneath the surface.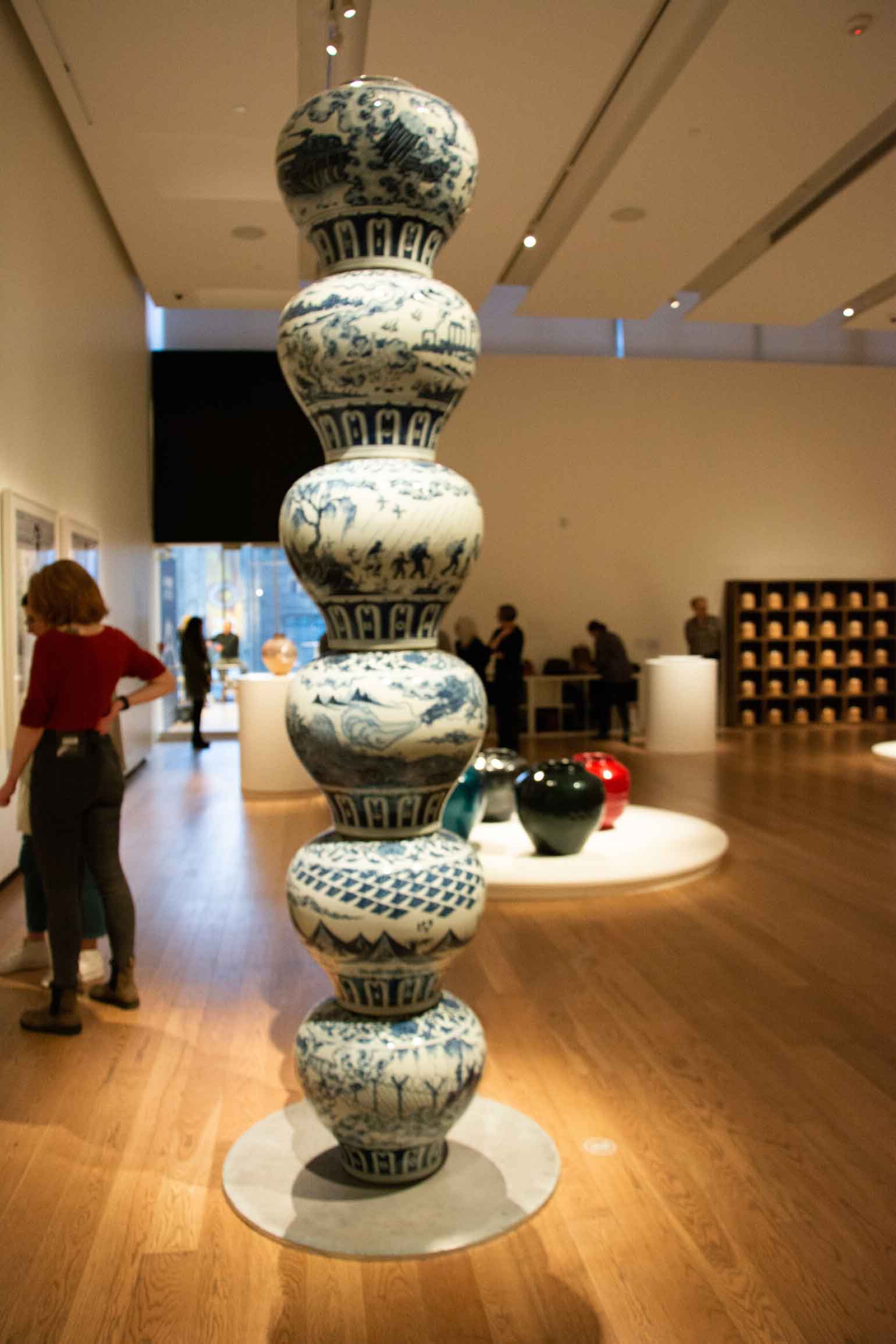 About Ai Weiwei
Ai Weiwei (born 1957, Beijing) is one of the world's most celebrated contemporary artists and one of China's most formidable critics. The multi-discipline artist's works range from sculptures, photographs, installations, documentary films, and public artworks, to communicate with a global audience. He is also an outspoken human rights activist who has investigated Chinese government corruption and cover-ups; one of them includes the Sichuan school's corruption scandal following the collapse of "tofu-dreg schools" in the 2008 Sichuan earthquake. He was arrested at Beijing Capital International Airport on April 3, 2011, and he was held for 81 days without any official charges being filed. Being allowed to leave China since 2015, he has been living in Berlin with his family, working on installations and documentaries while travelling extensively.
Ai attended the Beijing Film Academy and the Parsons School of Design in New York. He has received the Chinese Contemporary Art Award (2008), an honorary doctorate from the Faculty of Politics and Social Science, University of Ghent, Belgium (2010), the Skowhegan Medal (2011), and the Václav Havel Prize for Creative Dissent from the Human Rights Foundation (2012).
Ai's work has appeared in major exhibitions such as Documenta XII, Kassel, Germany (2007) and Biennial de Sáo Paulo, Brazil (2010), and has been featured in solo exhibitions at institutions such as the Mori Art Museum, Tokyo (2009), Haus der Kunst, Munich, Germany (2009), Tate Modern, London, U.K. (2010), Asia Society Museum, New York, NY (2011), the Martin-Gropius-Bau, Berlin, Germany (2014), @Large: Ai Weiwei on Alcatraz, organized by the FOR-SITE Foundation in collaboration with the National Park Service, San Francisco, CA (2014); Royal Academy of Arts, London, UK (2015), National Gallery of Victoria, AU (2015), Le Bon Marché, Paris, France (2016), the Frederik Meijer Gardens & Sculpture Park, Grand Rapids, MI (2017), and the Hirshhorn Museum & Sculpture Garden, Washington, D.C. (2012, 2017).