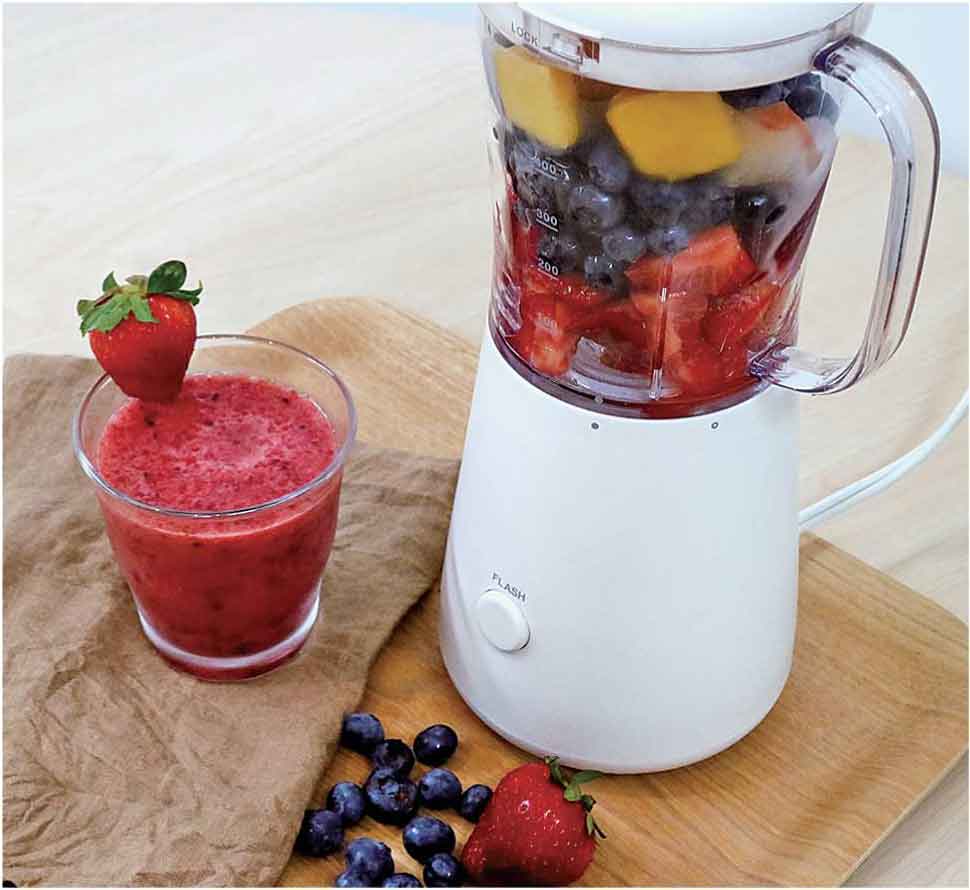 Muji Canada introduced the Juicer Mixer with Mill in October to its kitchen line-up. The mixer can make a wide range of cuisines such as soups and potages, while the mill can be used to create furikake or grinding tea leaves. It is a great household appliance for the long Toronto winter months when you stay indoors. The mixer is great for busy people and for mothers cooking with their children, as it is operated by the use of only one button. It is a flexible appliance that can be incorporated into various lifestyles.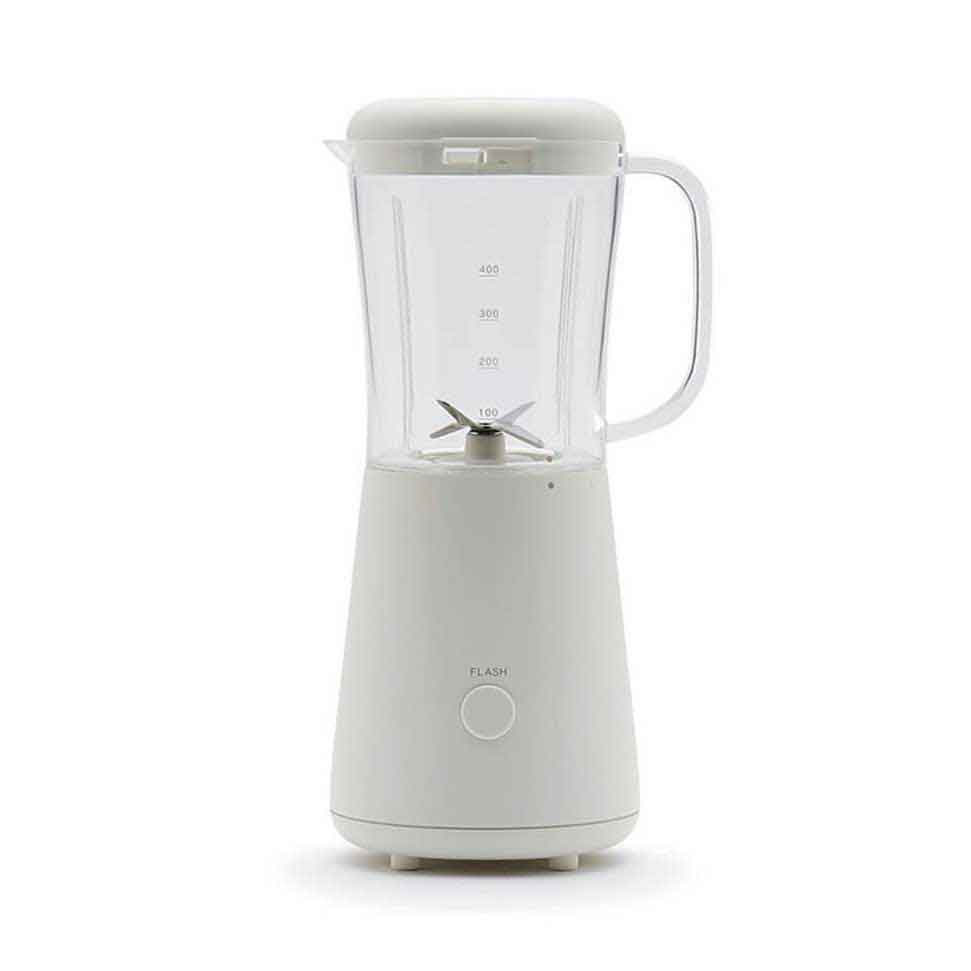 Specifications:
Size: W14.5cm x D11.6cm x H28.4cm
Weight: Approx. 0.97 kg (Body with Mixer Jar)
Power Consumption: 150W
Volume: 400ml (Mixer Jar), 75ml (Mill Cup)
Container Material: AS resin
Rotation Speed: 17,400 rpm
Power Cord Length: Approx. 1.2m
TORJA Editorial Staff Try MUJI's Juicer Mixer with Mill
Our staff tried using the Juicer Mixer with Mill to make persimmon & banana juice, followed by pumpkin potage. For the juice, we tossed an entire persimmon and a peeled banana into the mixer, and after adding some milk, started mixing. It was so simple and effortless!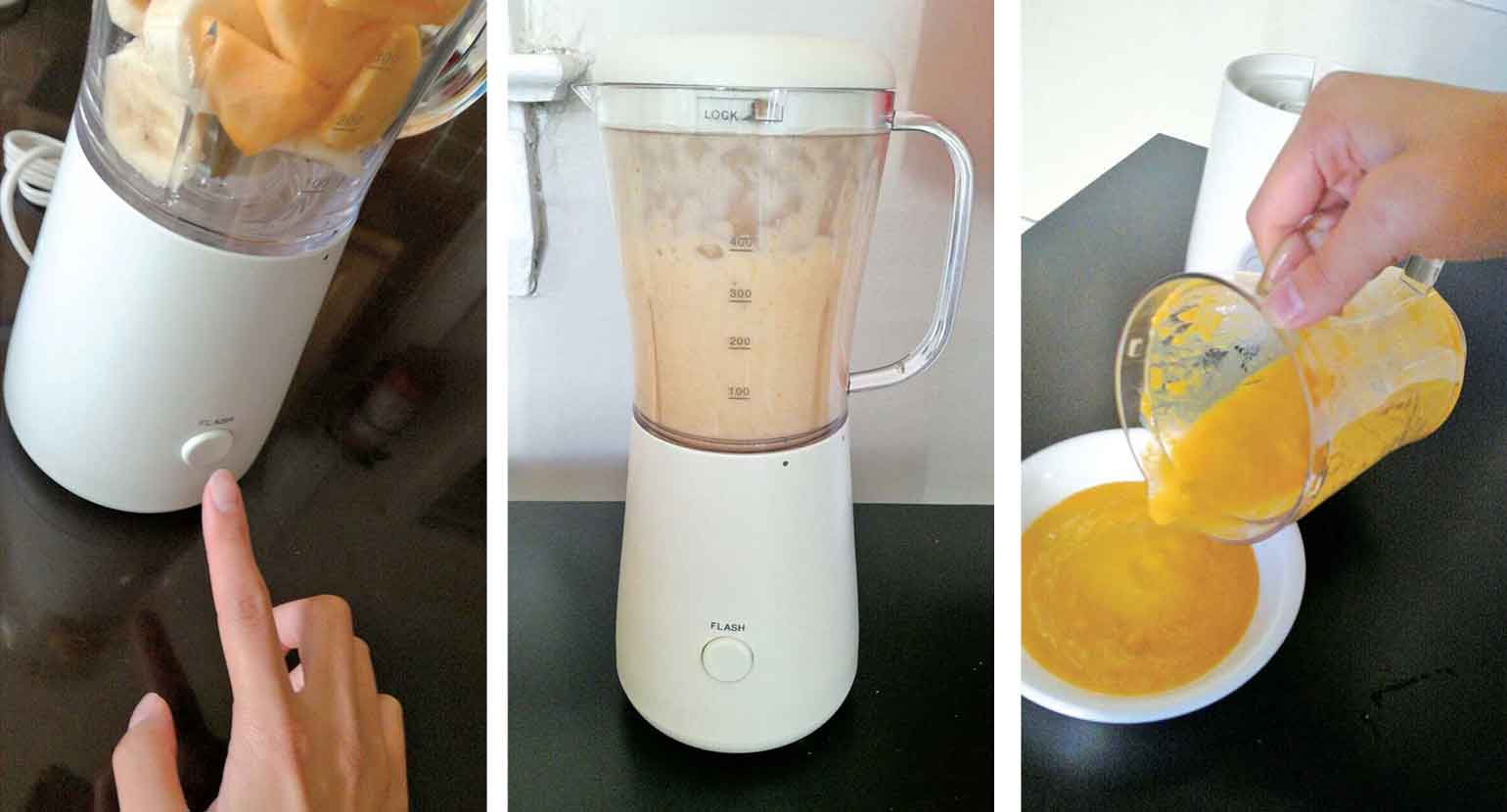 For the potage, we cut the pumpkin into large chunks and lightly grill it on the range, and toss it into the mixer with milk, and after adding a bit of salt and pepper, it is done! Perfect for the fall season.
Thoughts After Using…
As long as you put in the ingredients, you can make juices and potage by pressing a button. You will be amazed by the simplicity and diversity of cuisine. Normally, you will feel full after eating an entire fruit, but each blend is enough to provide you with two cups of nutritious juices. It does not take long, so it is perfect for busybodies. The smoothness of the potage can be adjusted depending on your taste.
Big Repertoire of Recipes For a Healthy Lifestyle
The MUJI Juicer Mixer with Mill is capable of creating many different cuisines. For those trying to have a healthy diet: vegetable juices; for curing tired mornings: pure fruits juices. And it can make a soup for when you are short one dish. The mixer can also be used to make baby foods – perfect for families with small children.
The Simplicity in Design to Fit Any Interior
The Juicer Mixer with Mill fits any kitchen and dining room with its white base colour and simple form. It has a subtle but tried-and-true design. Its lightweight makes it very portable to move between cooking.
One-Button Simple Design, Ease of Cleaning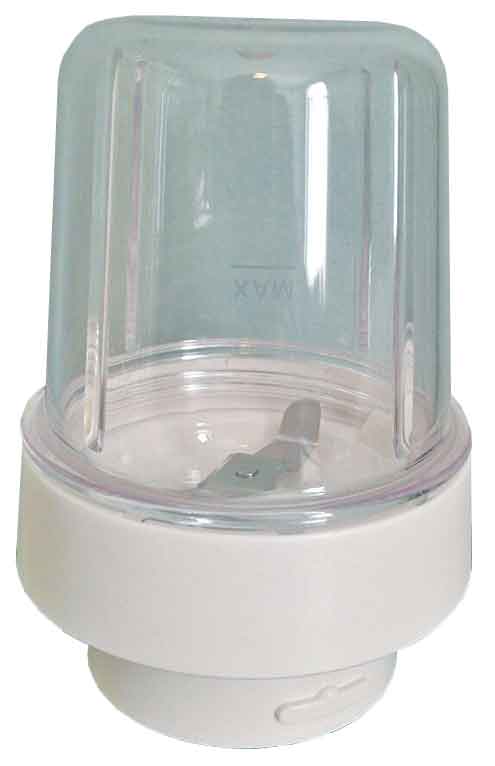 Juicer Mixer with Mill's one-button design is suited for everyone from children to seniors, and especially fits the lifestyle of busy working people who do not have time in the morning. Parents will have fun cooking with their children. The juicer can be cleaned easily: All parts can be dismantled through sliding, and the large base can be cleaned with sponge. It's a fine addition for those who do not have time to clean.
(Japanese Article: カナダに新登場!MUJI「Juicer Mixer with Mill」のある暮らし)