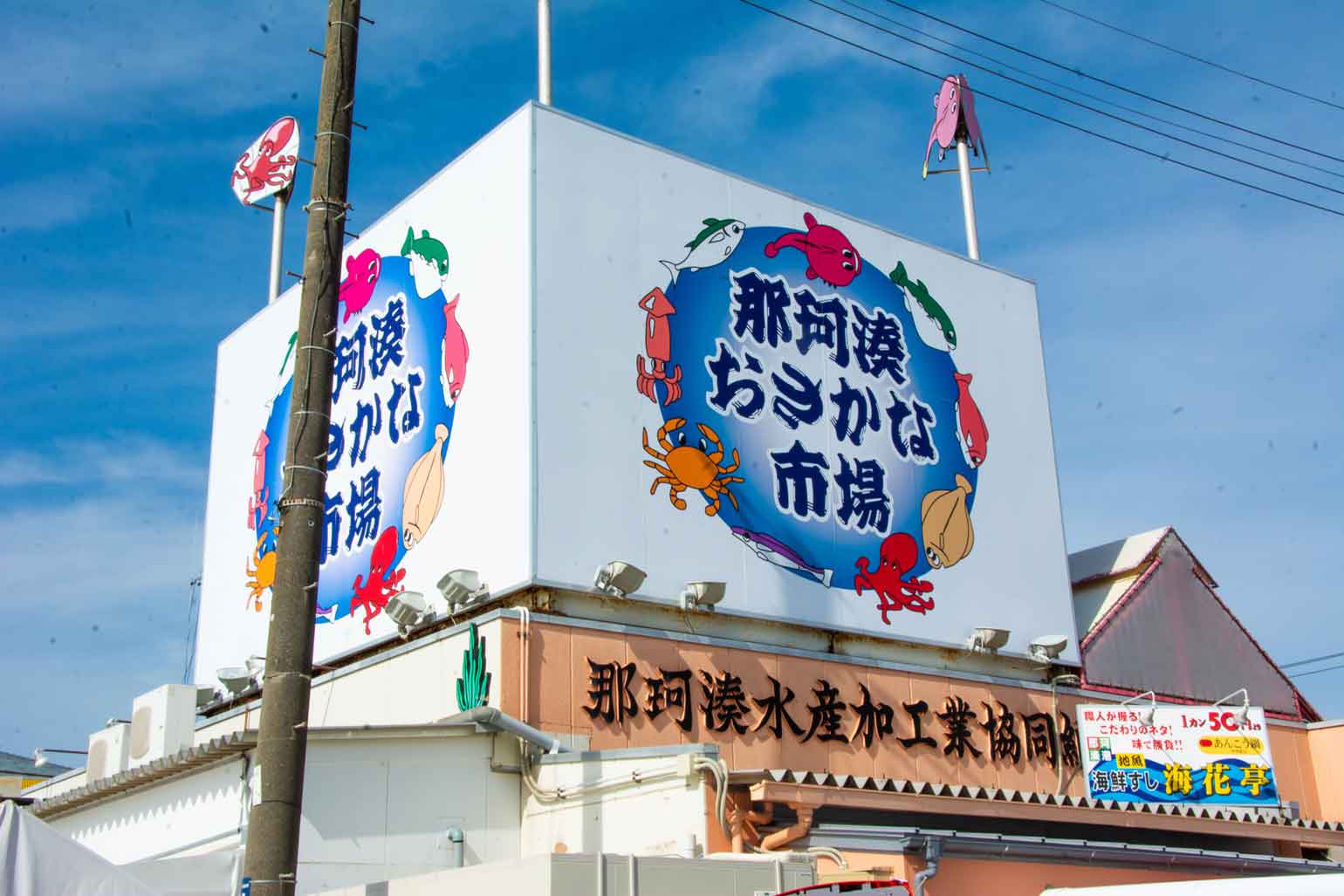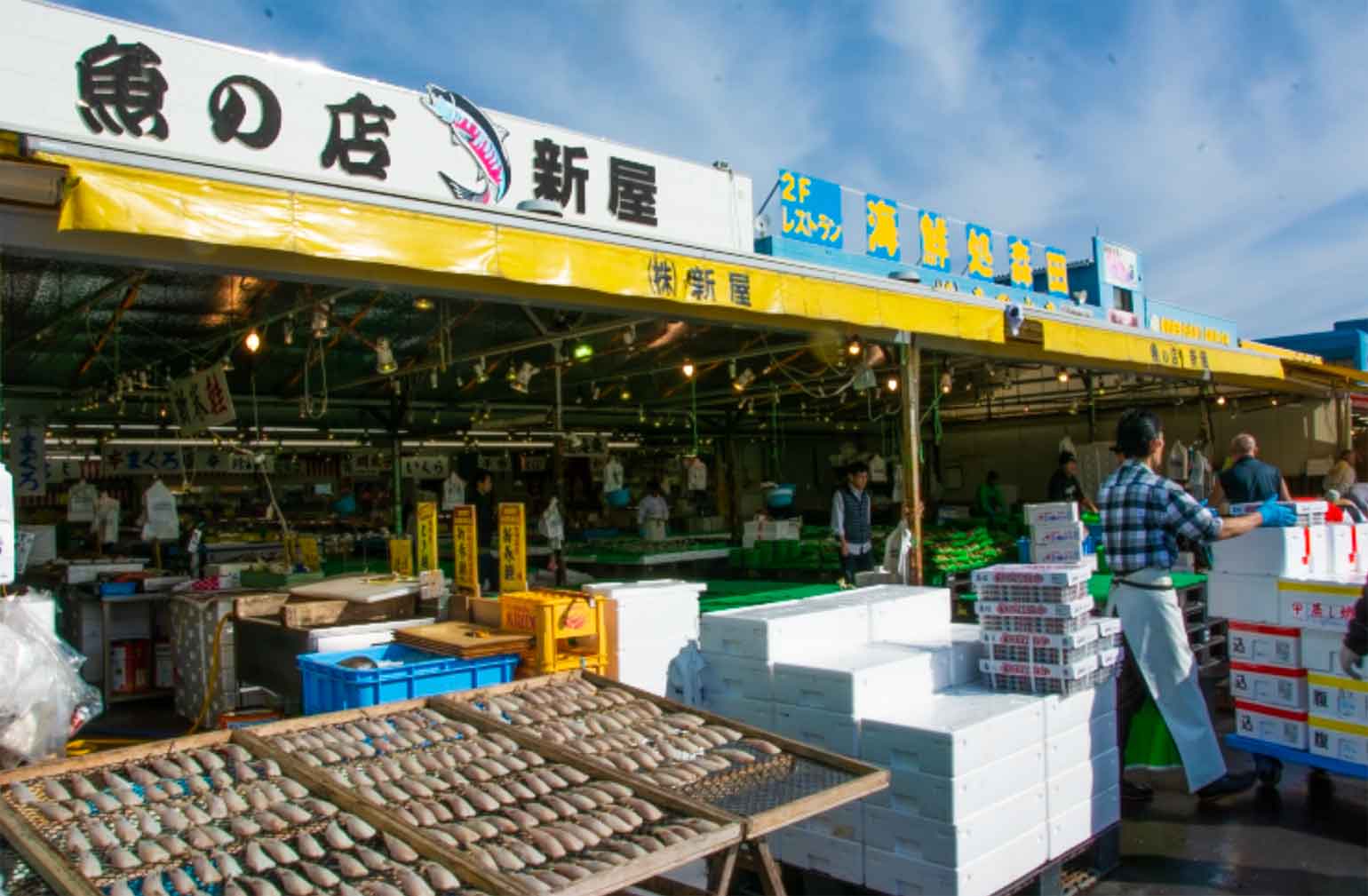 Visit Nakaminato Fish Market, Ibaraki's own market that rivals Tsukiji and others across Japan in both size and abundance of fresh fish. Resided in a major fishing hub on the east coast of Japan, it spans several buildings and runs along the waterfront of Ibaraki's east coast in the town of Oarai. It attracts over one million visitors each year.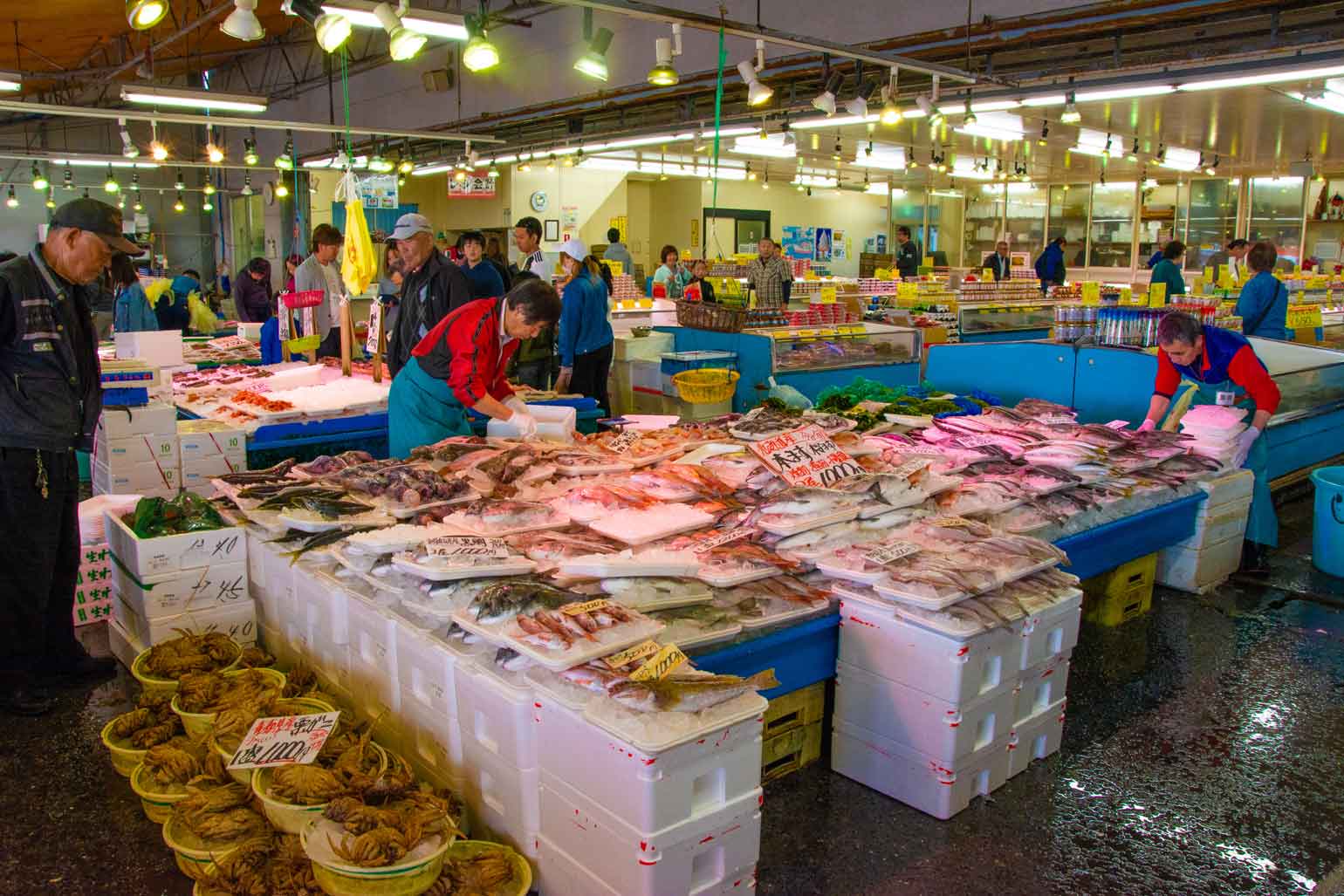 For a truly local experience without the crowds, go visit in the morning and explore the various stalls with the freshest catch of the day in every form, sold at surprisingly reasonable price.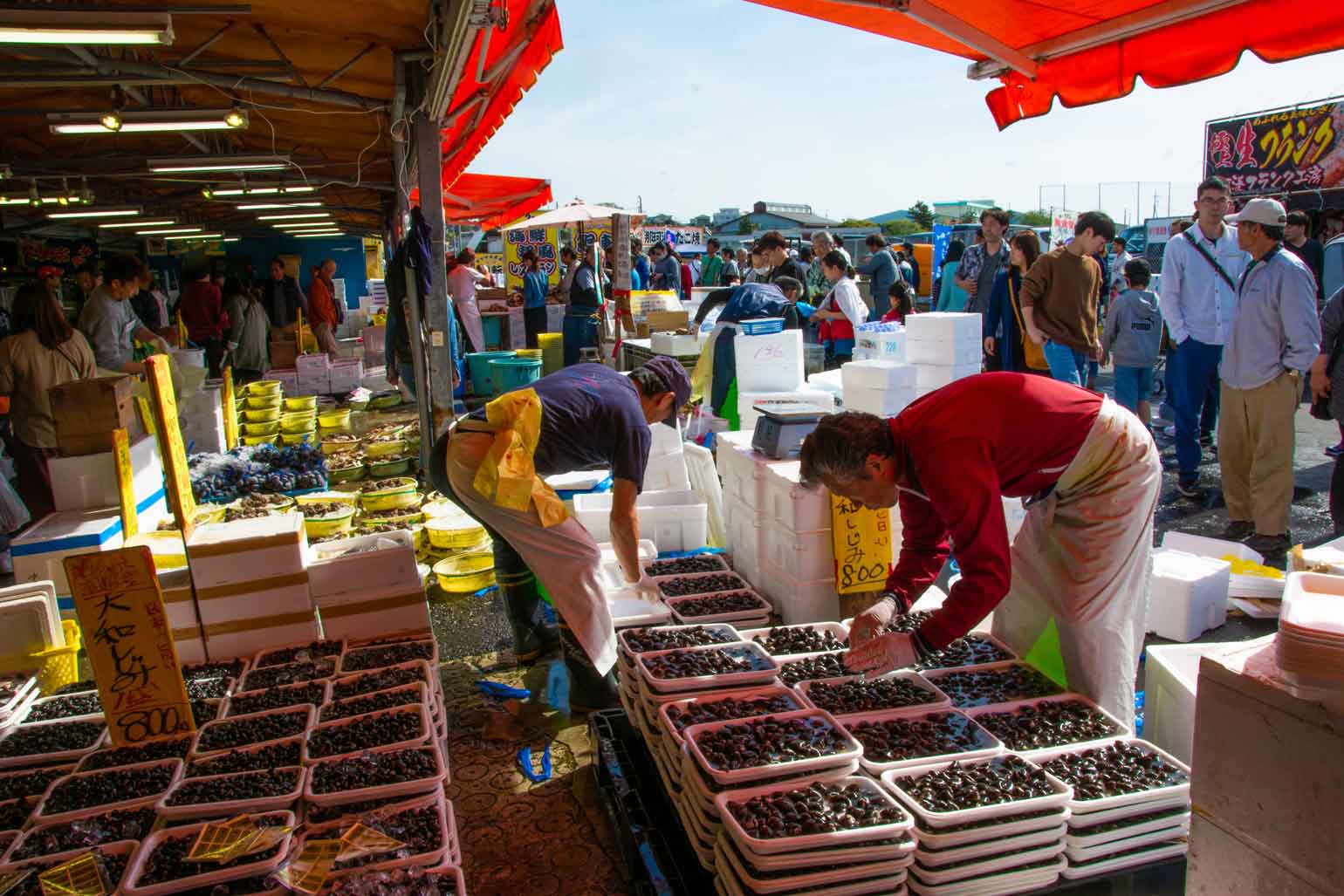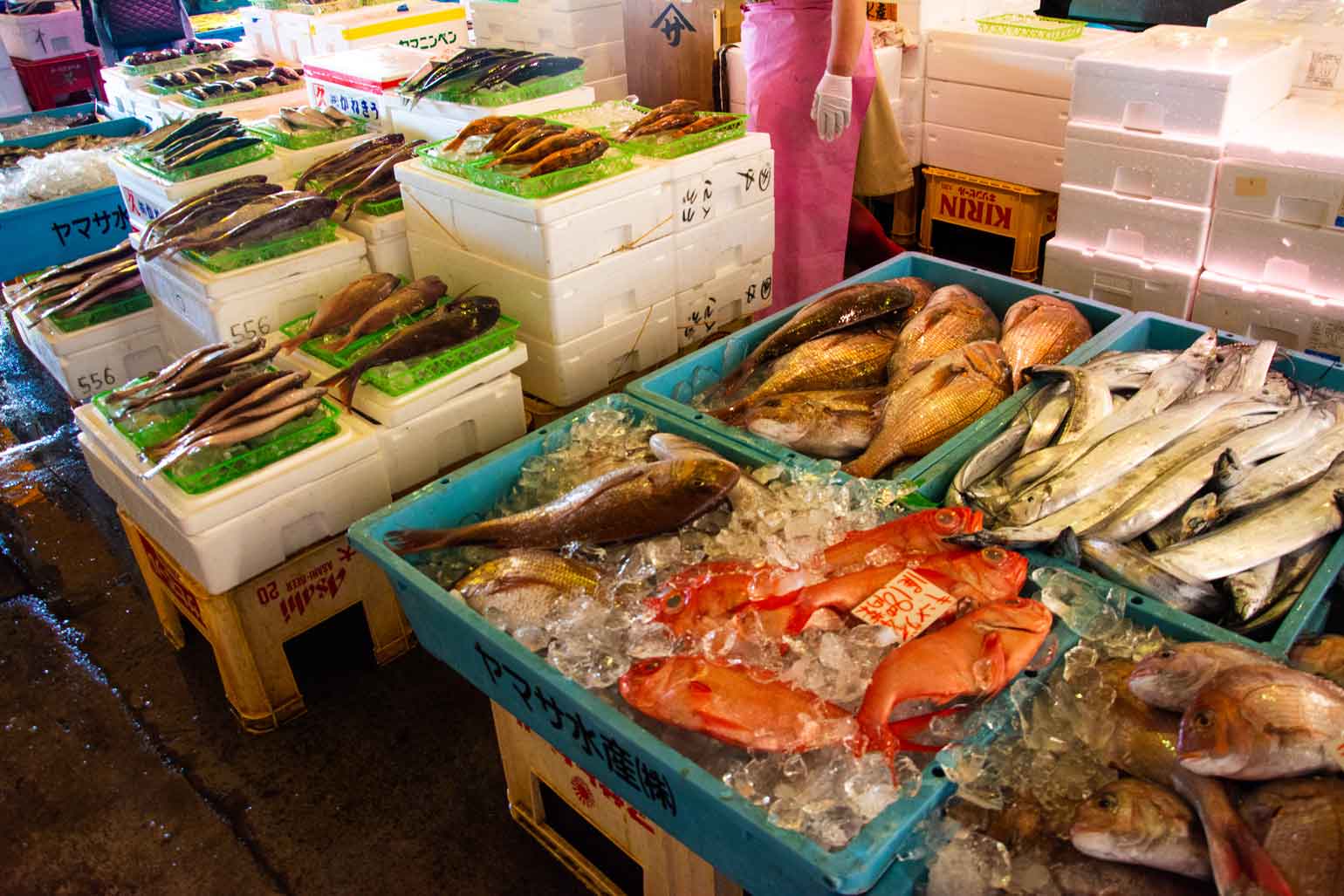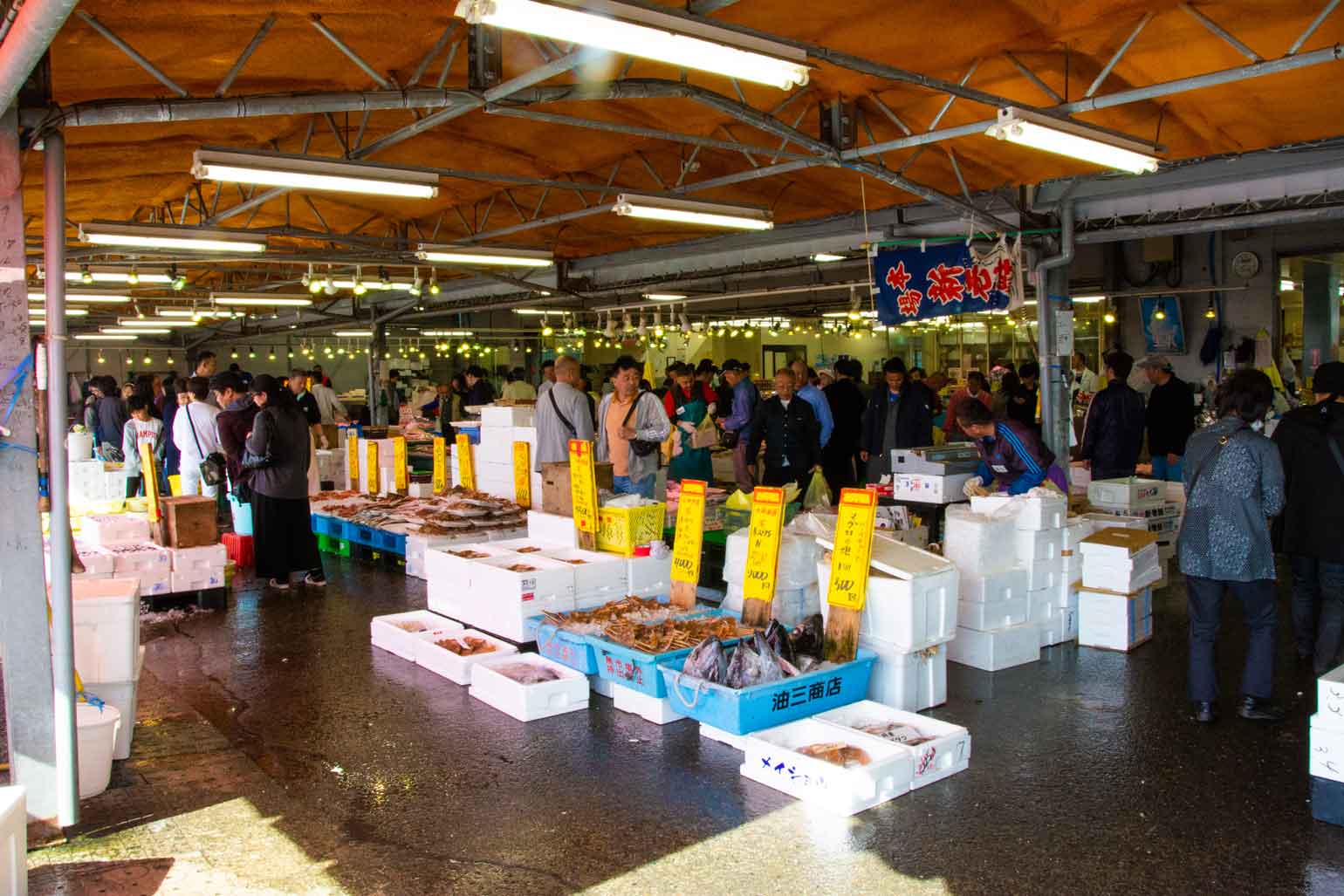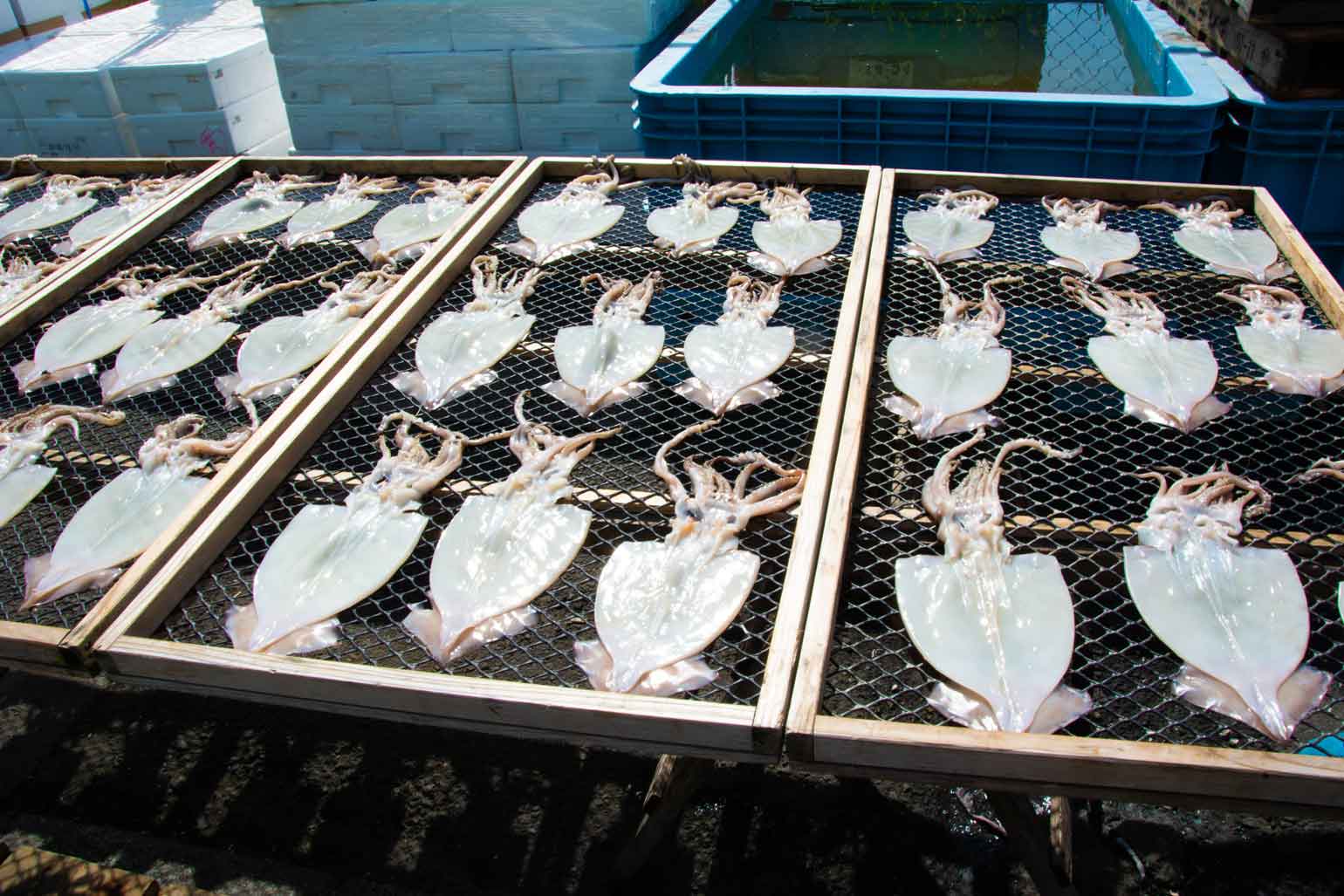 There are stalls which cook up fresh seafood such as scallops, crabs and oysters.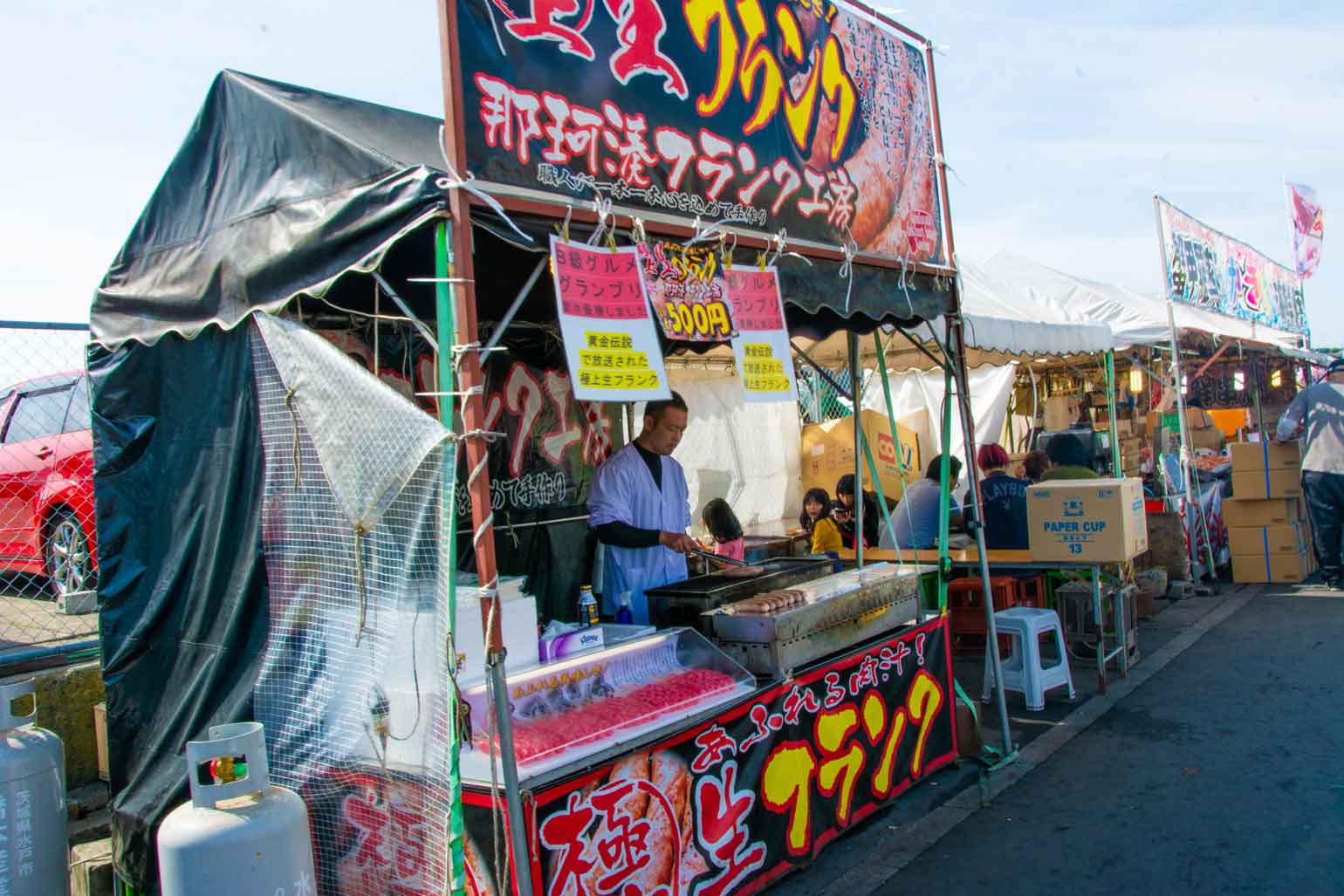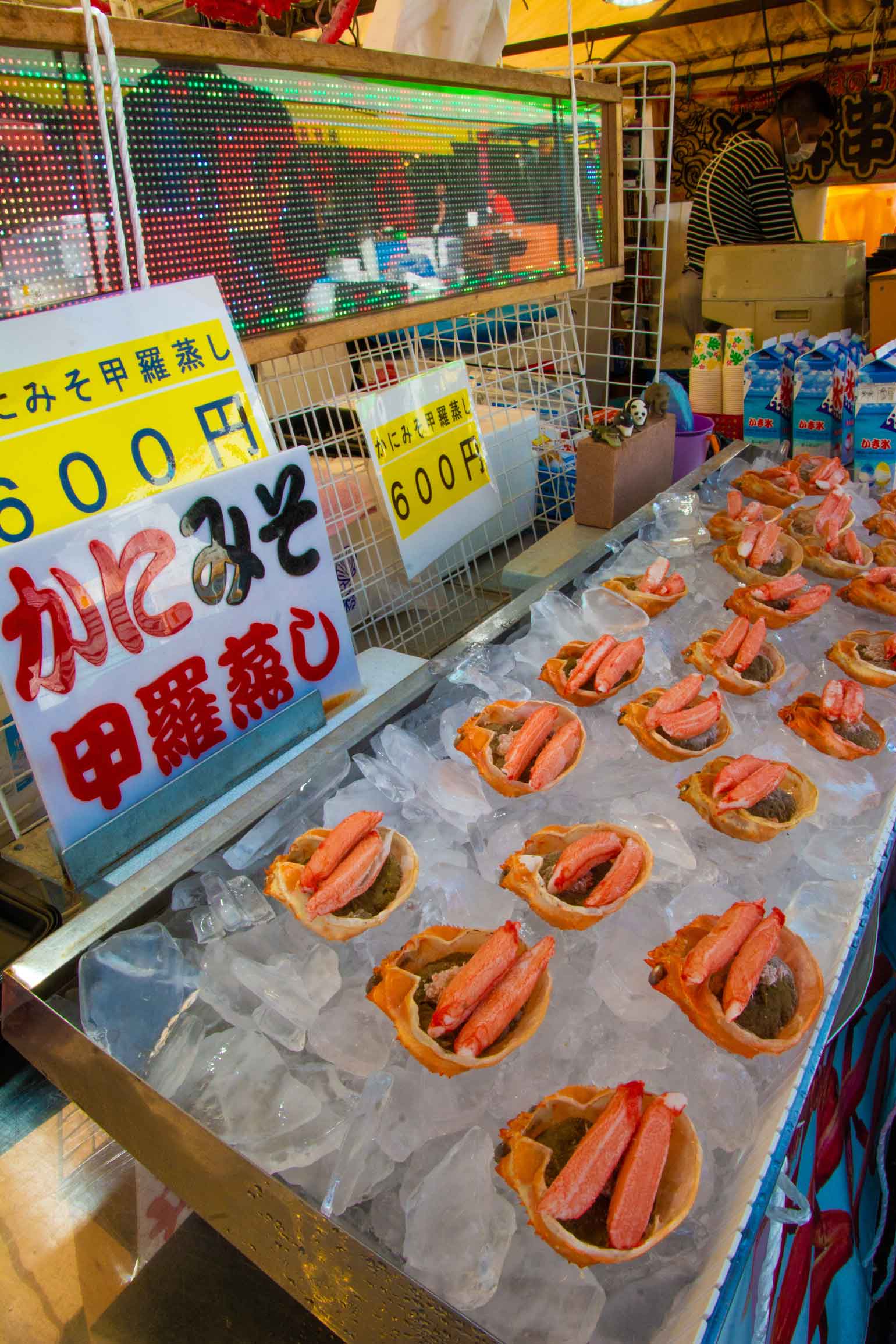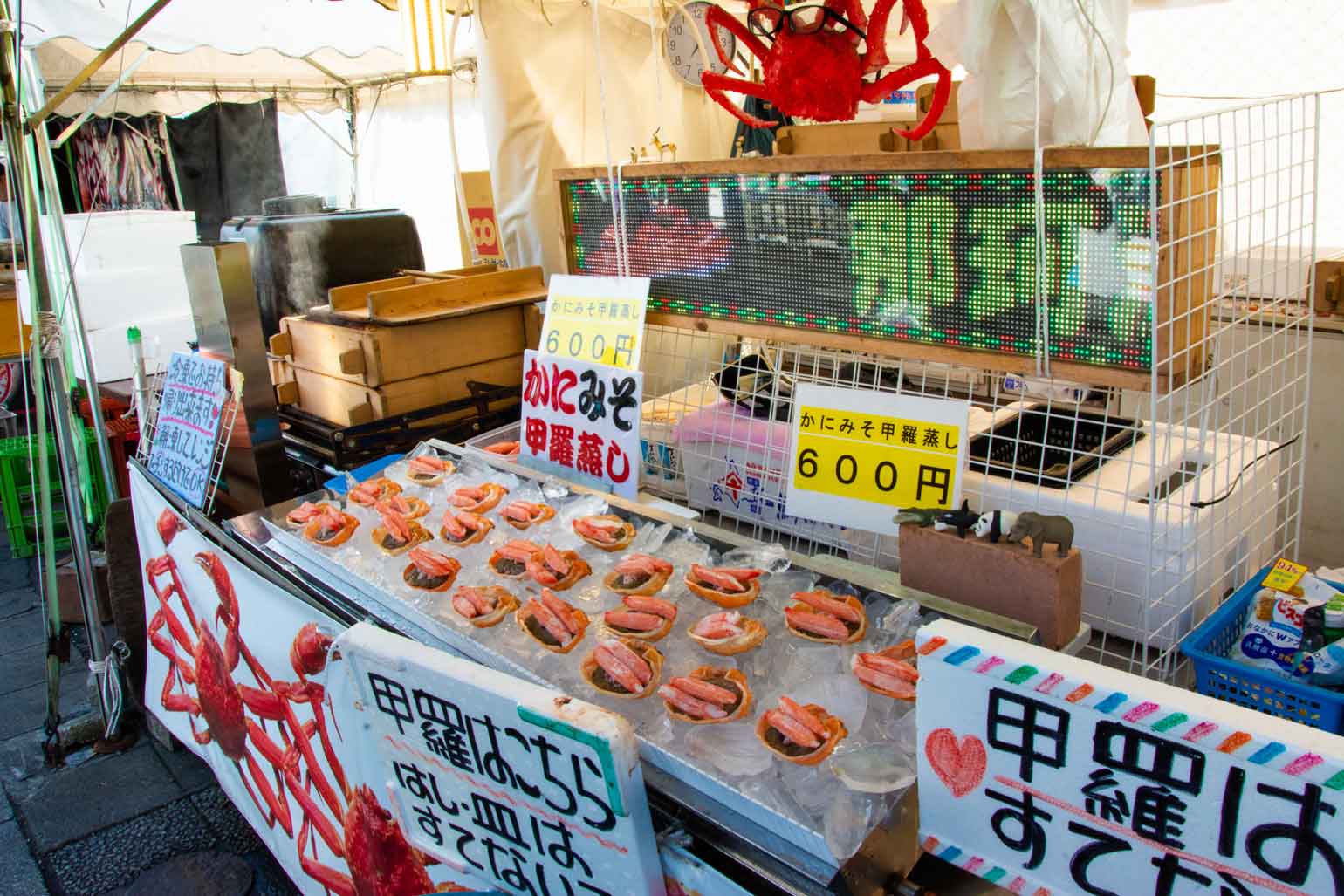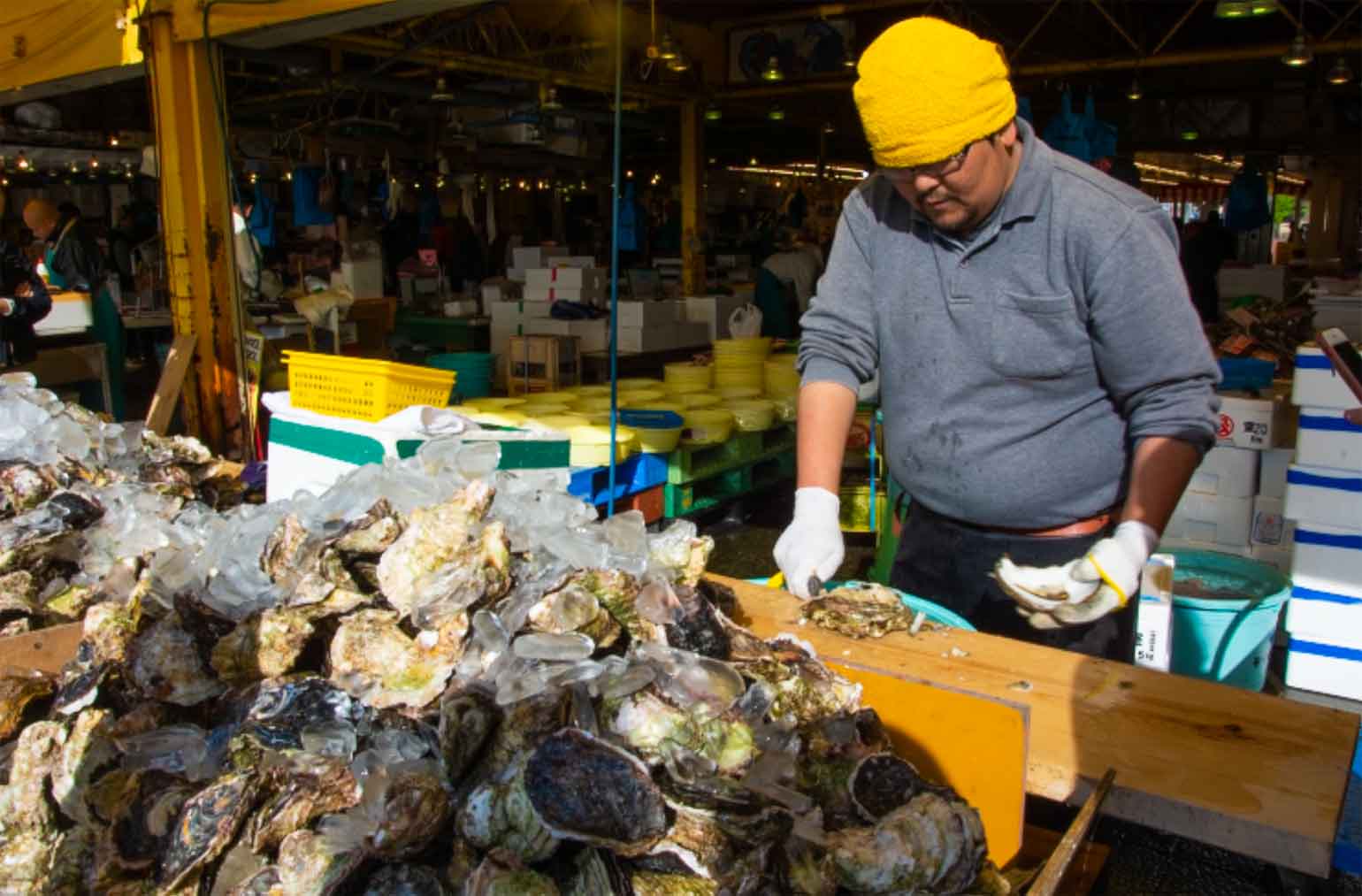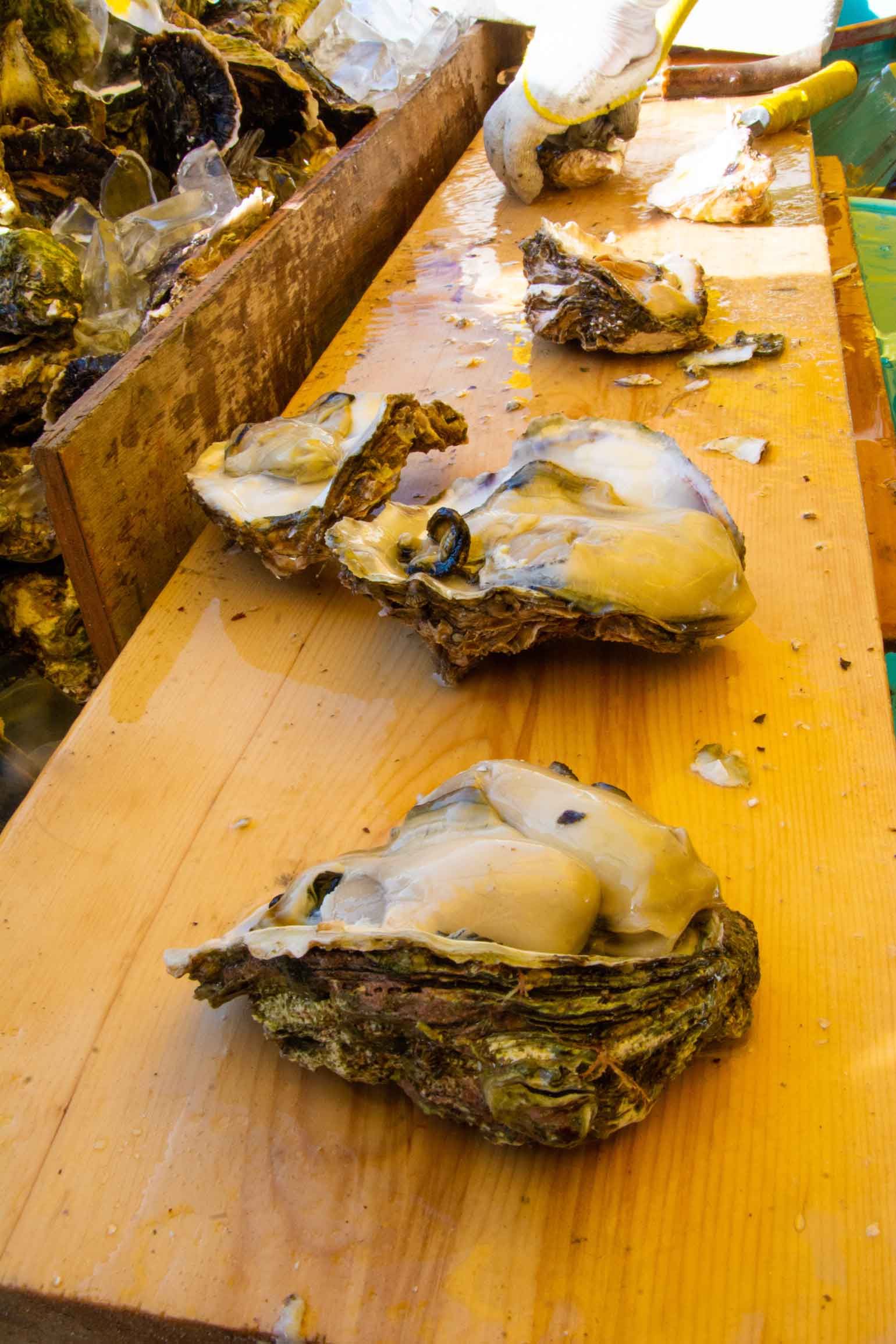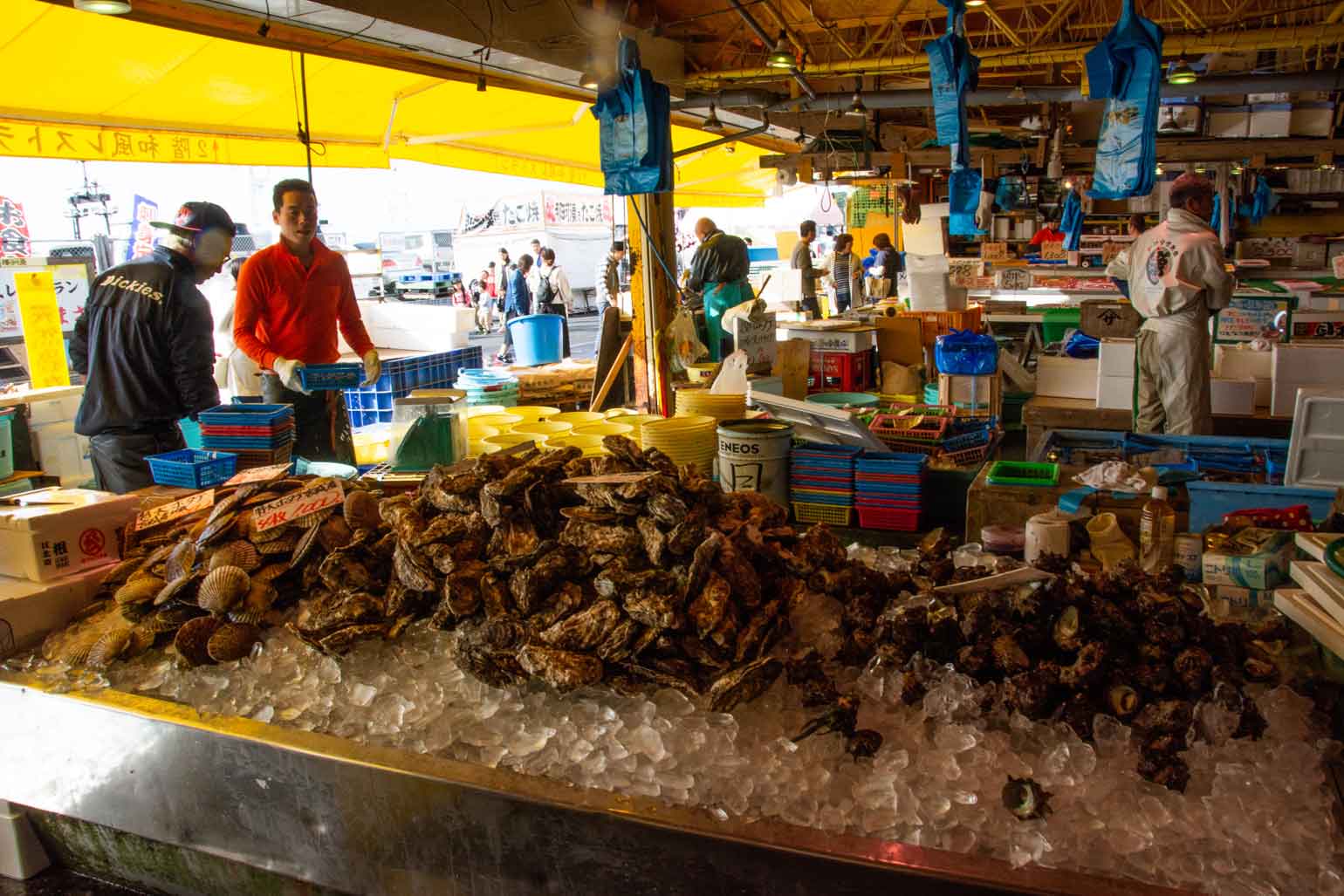 Try enormous oysters served with some yuzu ponzu. One oyster for 300 yen, or two for 500 yen. it's as fresh as can be.
Stop by the restaurants in the complex in the back. Sushi-Go-Round (Kaitensushi) Morita Nakaminato 1st.. Enjoy huge slices of fresh fish for reasonable price. Don't worry if you can't read Japanese, or know the name of the fish. The price is set according to the color of the plate. All you need to do is pick the sushi you would like to try. Trust me, you can't go wrong with any of them.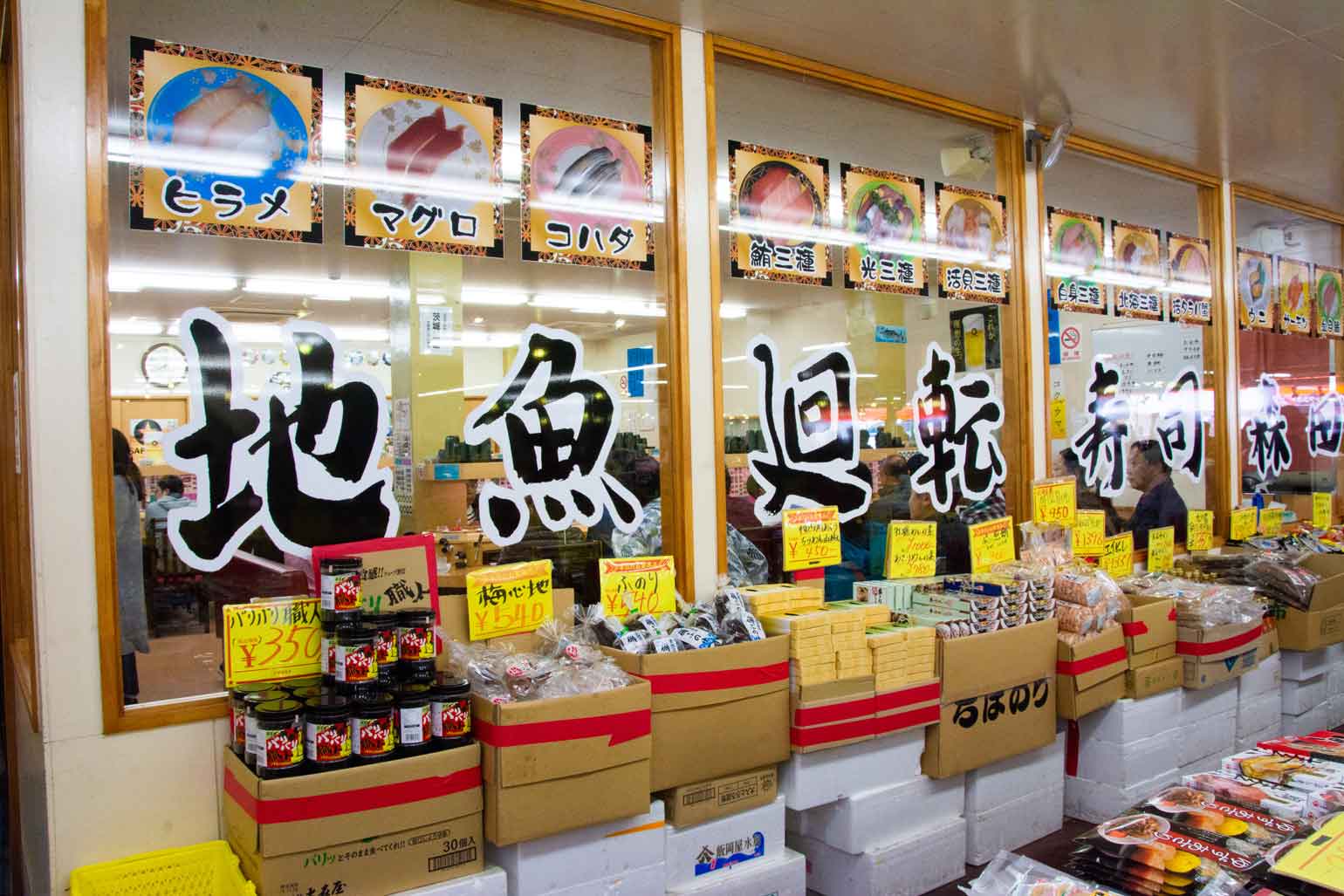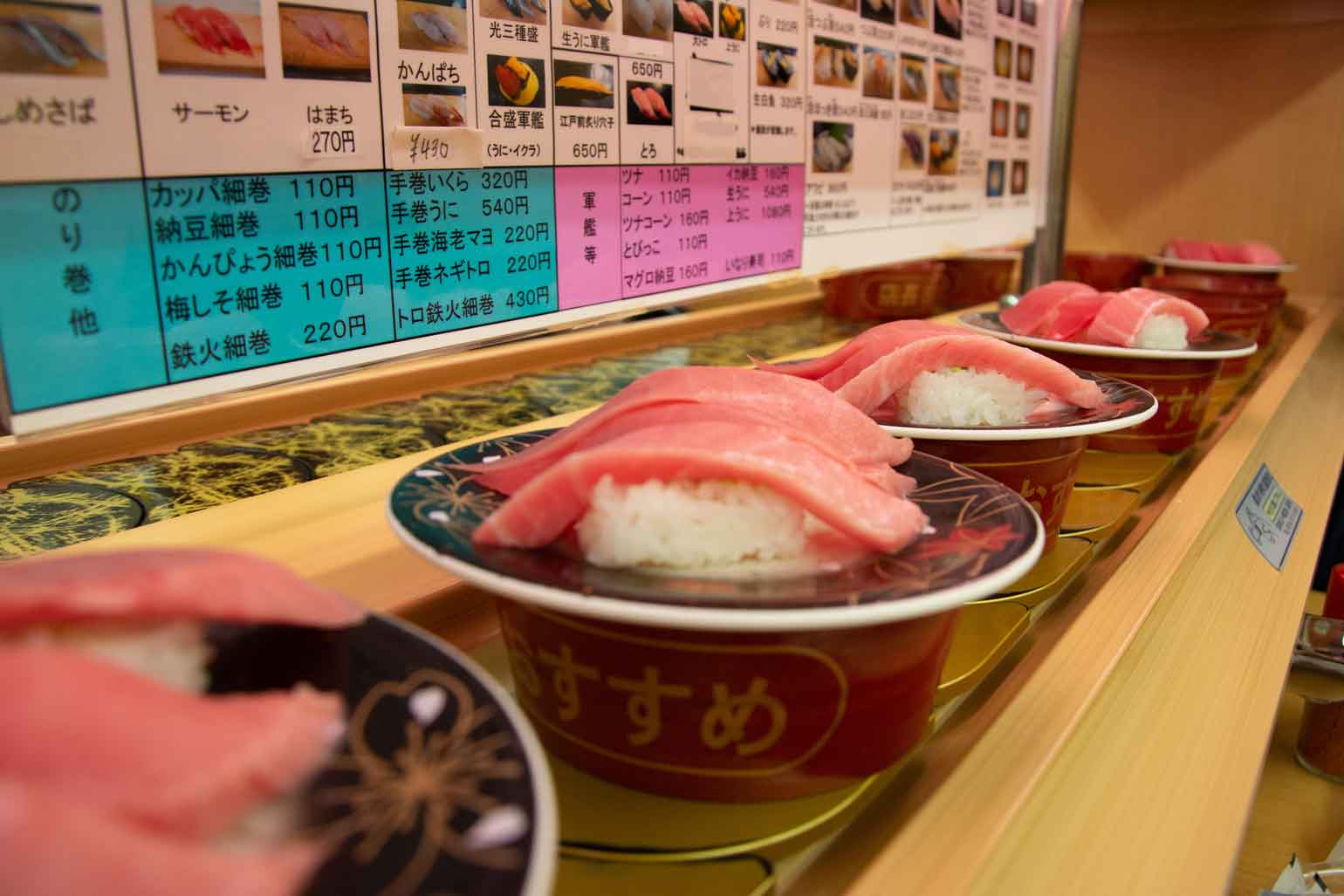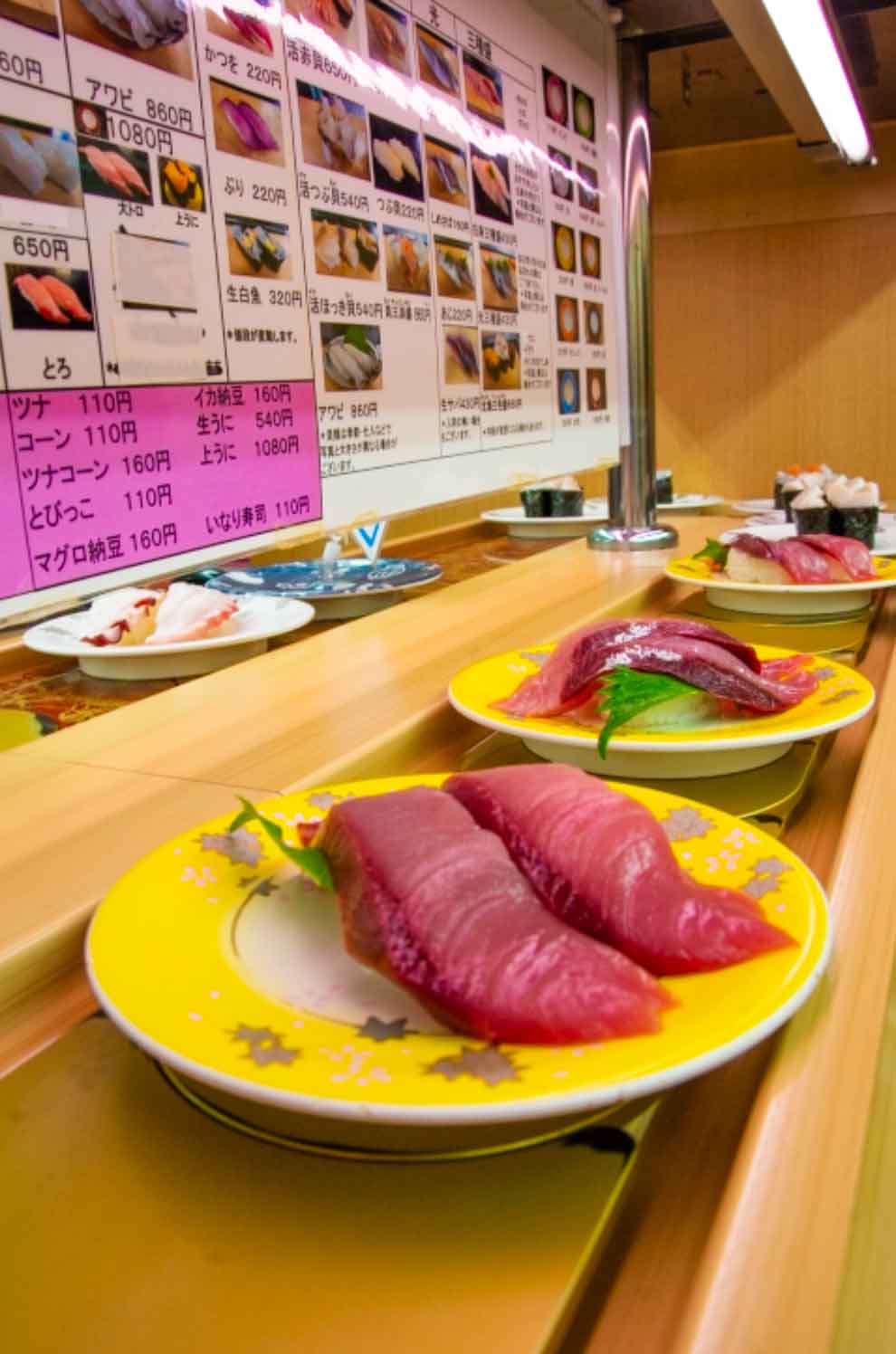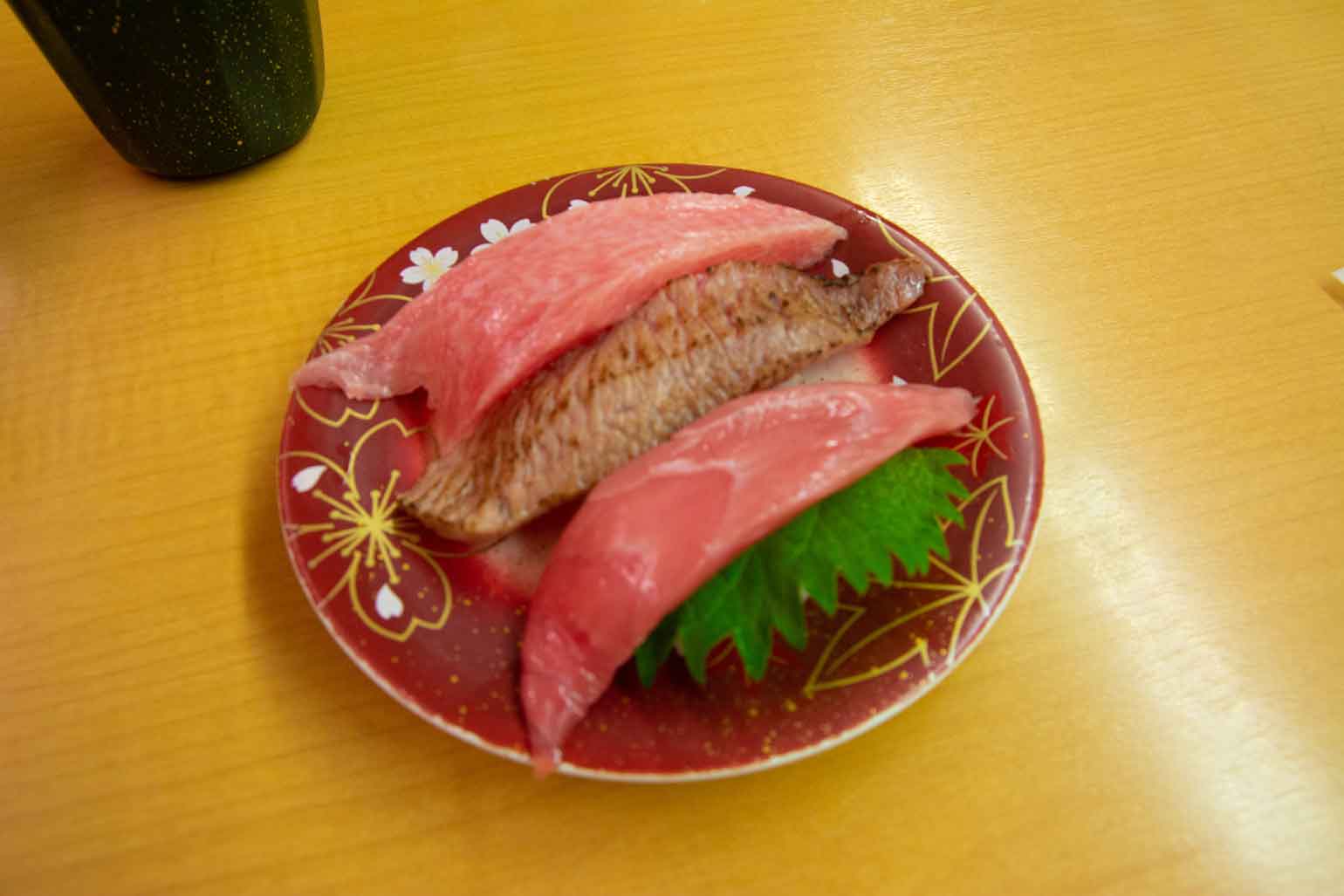 How to get there:
Nakaminato fish market is a 10-minute walk from nakaminato Station . Take the JR Joban Line from Tokyo Station to Katsuta Station, and chanfe to the Hitachinaka-Kaihin Line to reach Nakaminato Station.
Sushi-Go-Round ( Kaitensushi ) Morita Nakaminato 1st.
Address: 21-7 Minatohoncho, Hitachinaka, Ibaraki Prefecture +81 29-263-4801