Nezu Kaichirō was the president of Tōbu Railway Co., Ltd. Born in Yamanashi, Kaichirō became interested in art early in life. He founded the Nezu Museum to conserve and exhibit the collection of pre-modern Japanese and East Asian art.
Strolling in the Garden
A visit to the Nezu Museum is incomplete until one visits its garden—an "urban oasis". From the back of the museum, one enters the garden through glass doors and follows the stone paved path and starts a walk among trees.
There, you can find a teahouse as well as a variety of stone lanterns and other objects. Nezu Kaichirō purchased this land, which he liked for its hills and dales, in 1906. It burned during the bombing of Tokyo in World War II but since then has been restored. In recent years, progress has been made in making the stone-paved paths easier to walk on and smooth pavements are added to make the garden "barrier free".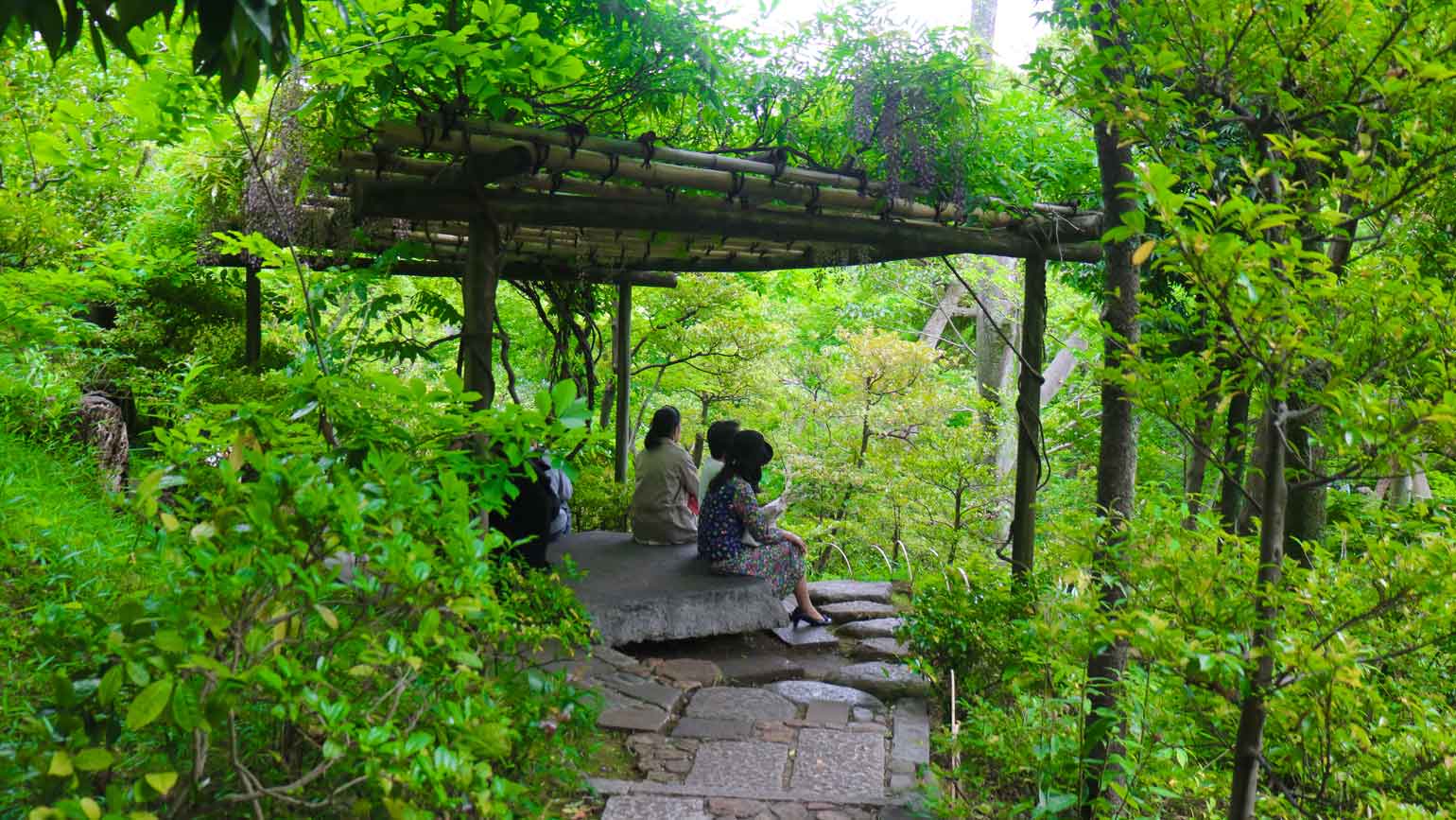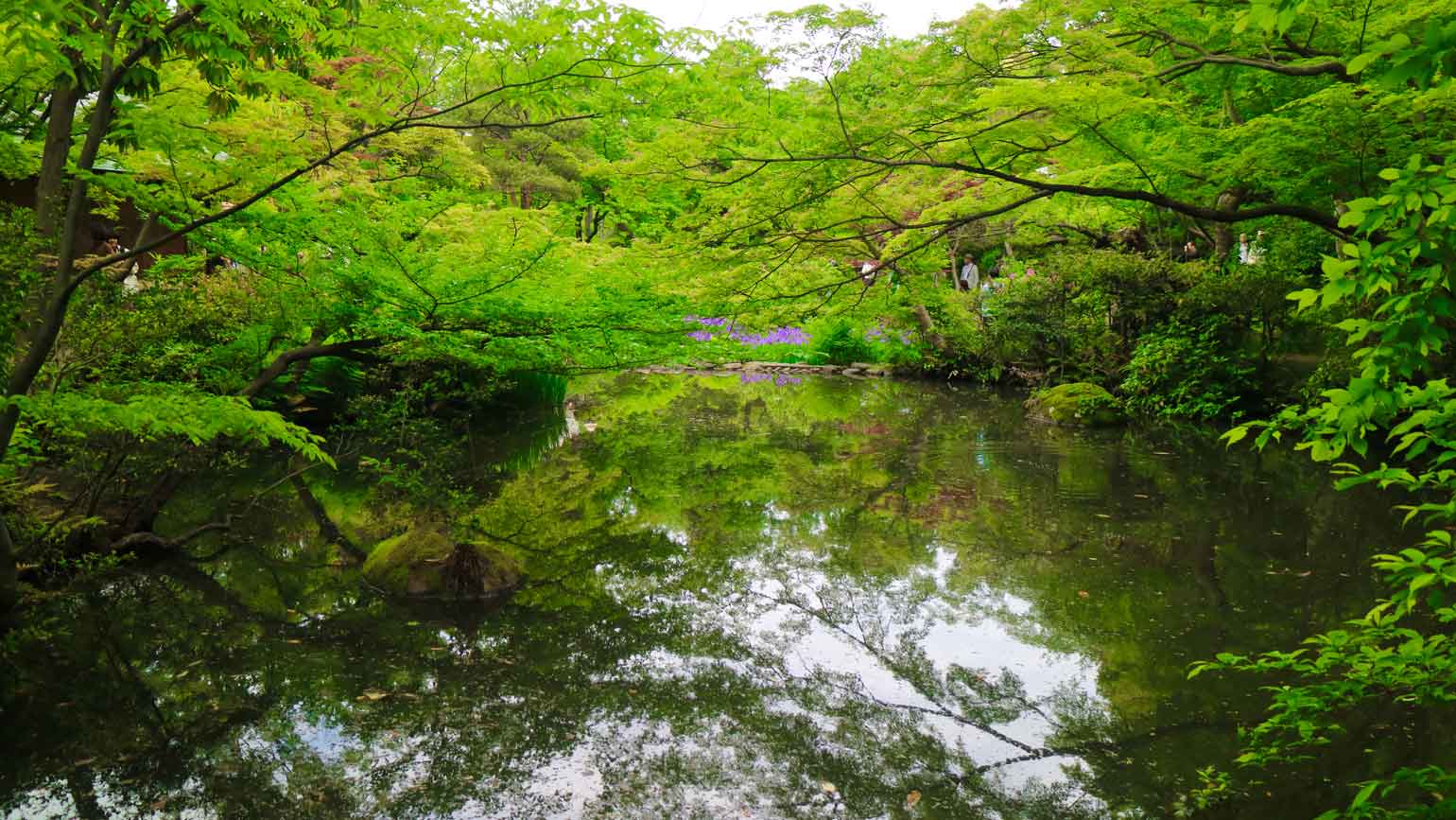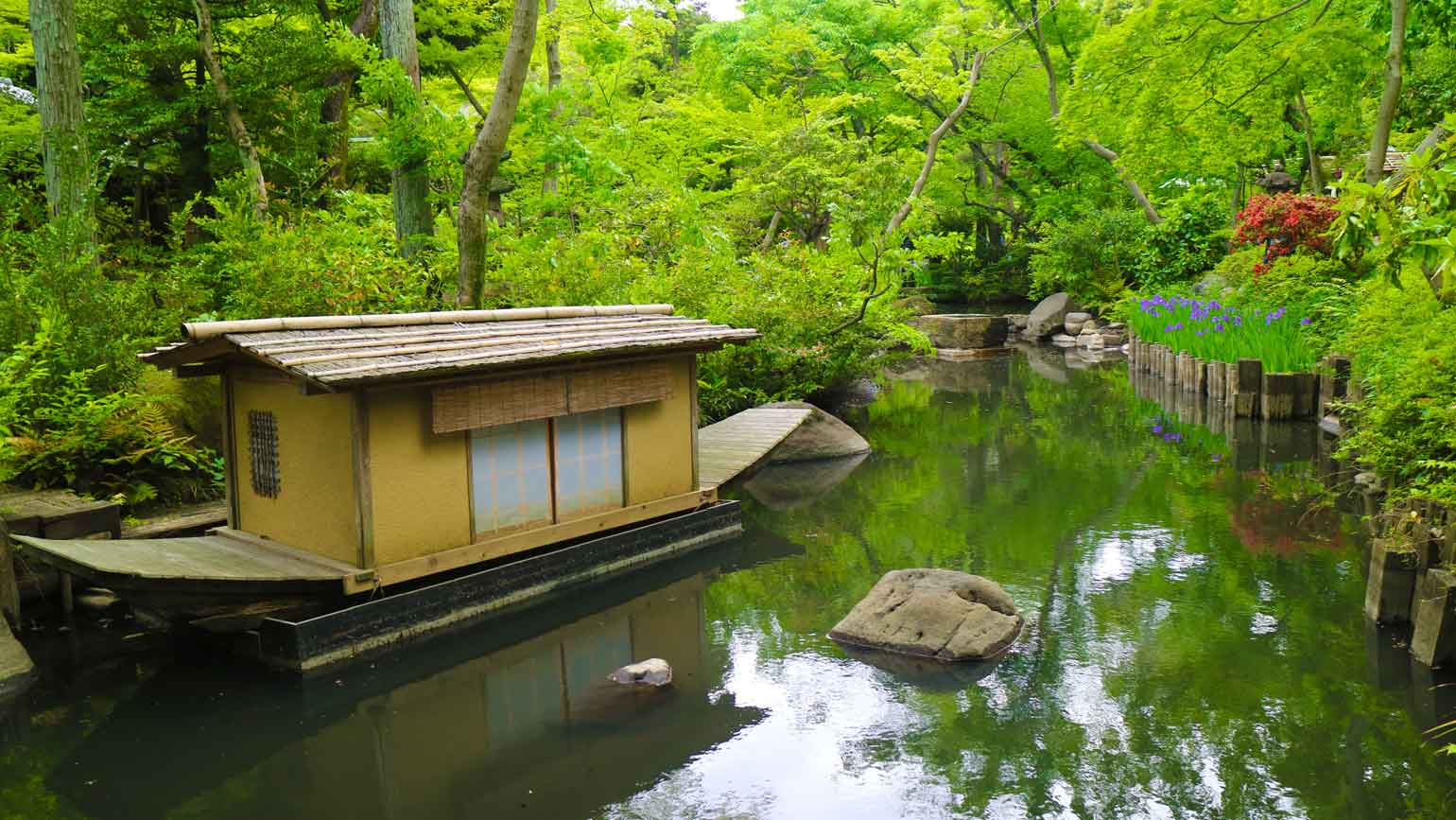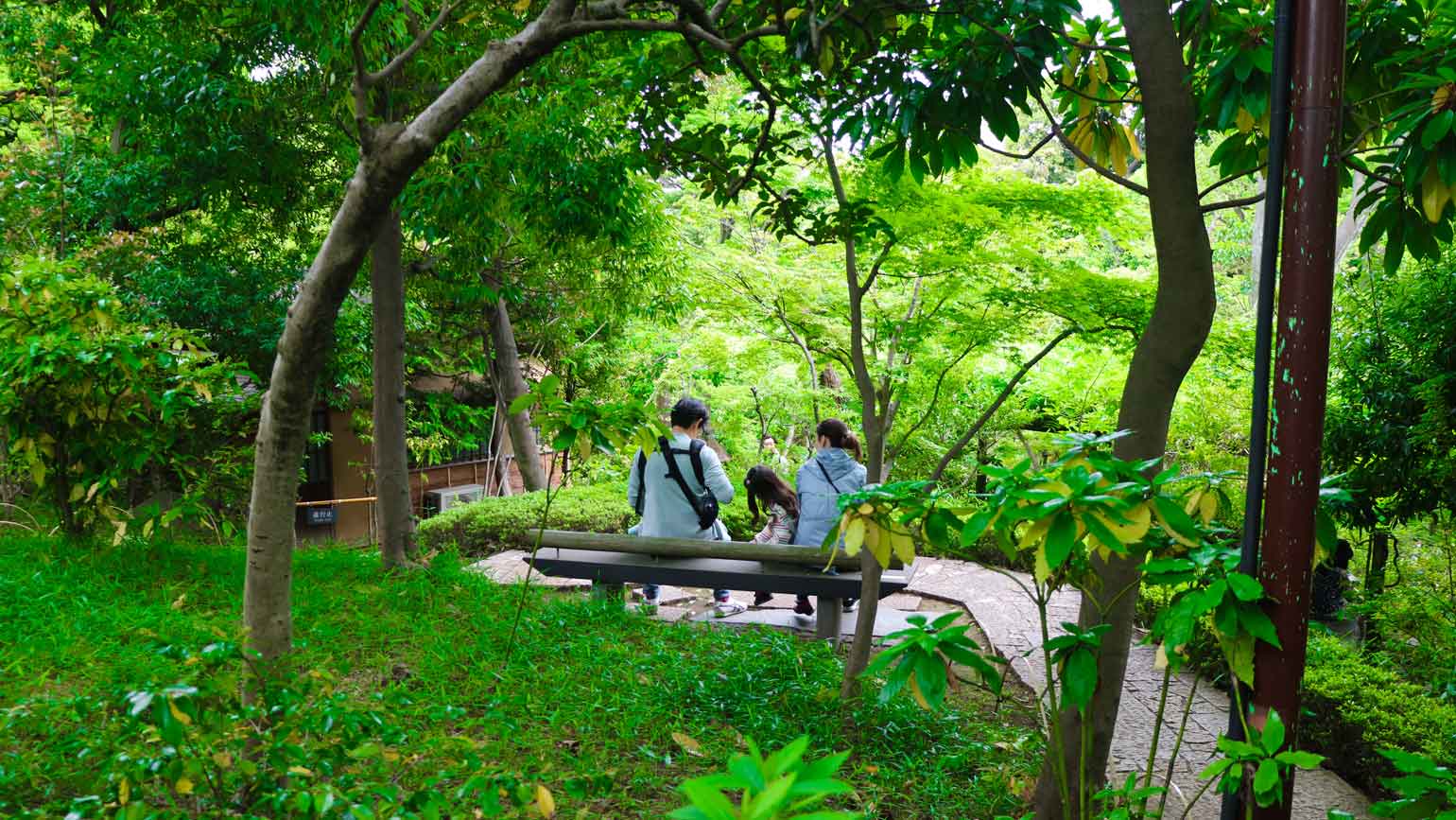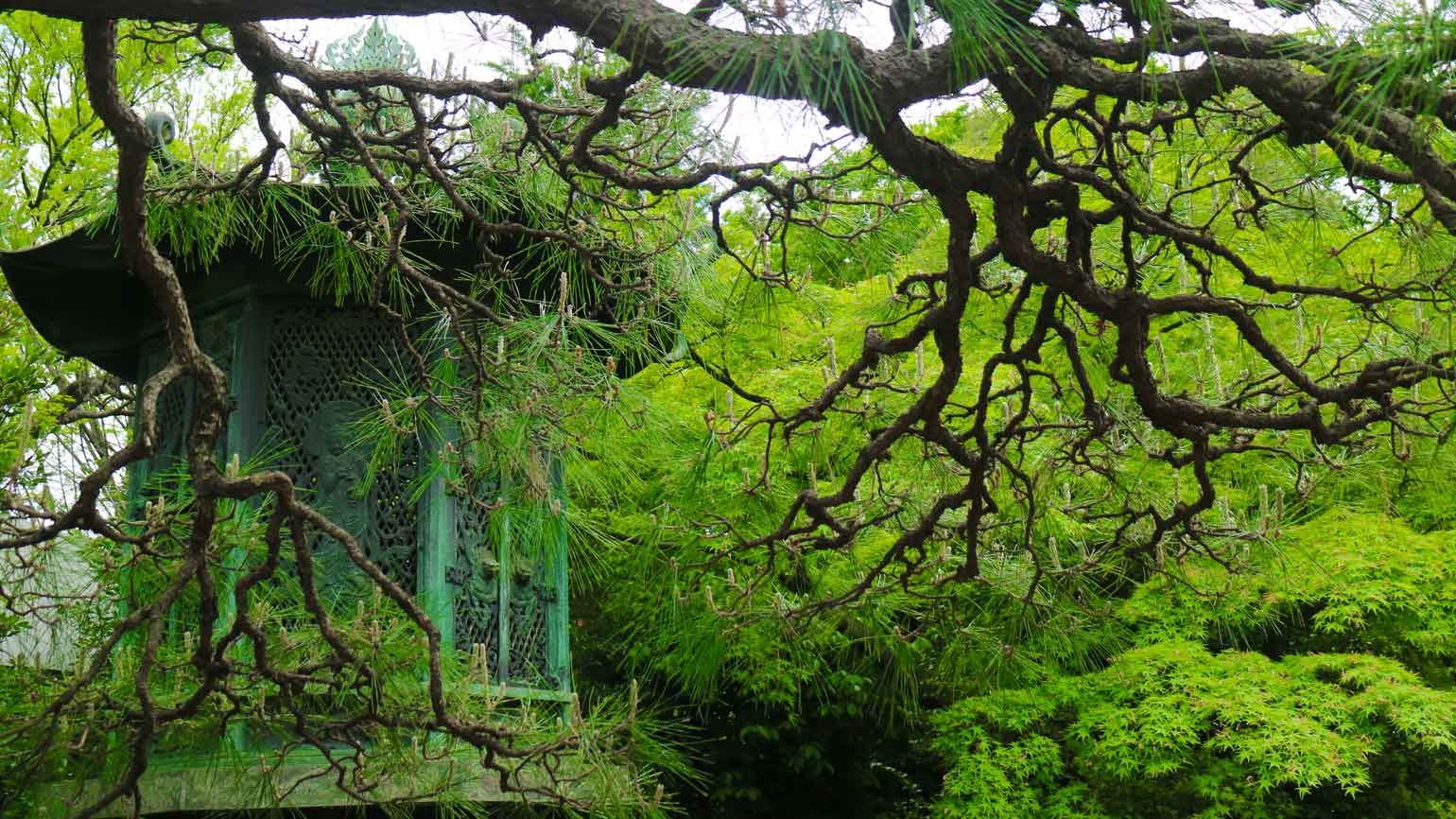 Japanese Iris, Kakitsubata
Iris Laevigata, is also known as Japanese iris, rabbit-ear iris or kakitsubata. The iris plant was introduced to Japan centuries ago, and since then this delicate flower has bloomed every summer, to create a very charming vista. Iris season in Japan is typically May but the exact time of it differs from year to year. Iris Laevigata is found in shallow waters and prefers marshy and still ponds. It can, however, also be grown in damp soil if conditions are right. Flowers are usually blue, purple or violet and have unique colour patterns, including some types with predominantly white flowers with blue spots, called Washino-o and dark purples bordered with white, called Maikujaku.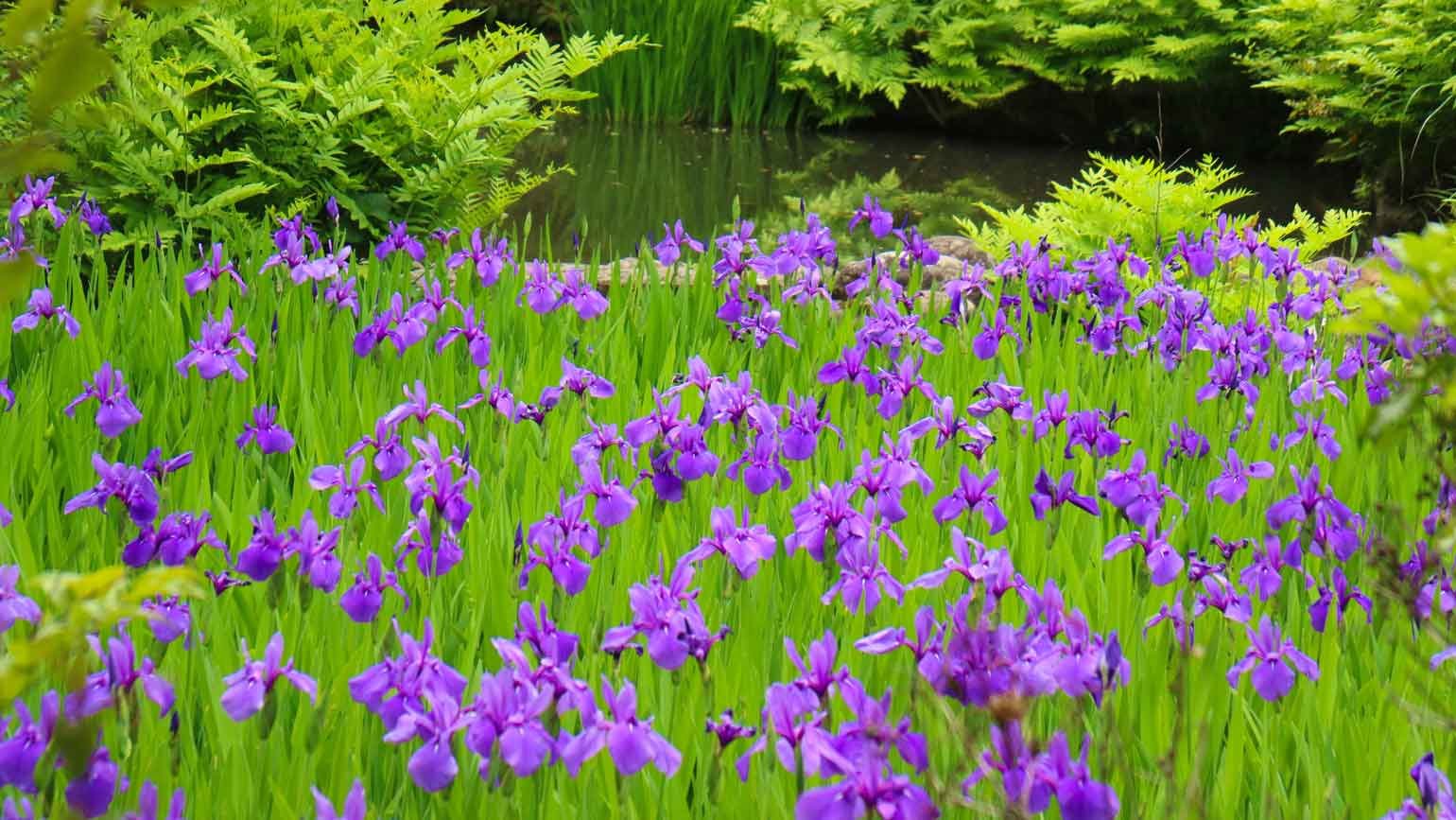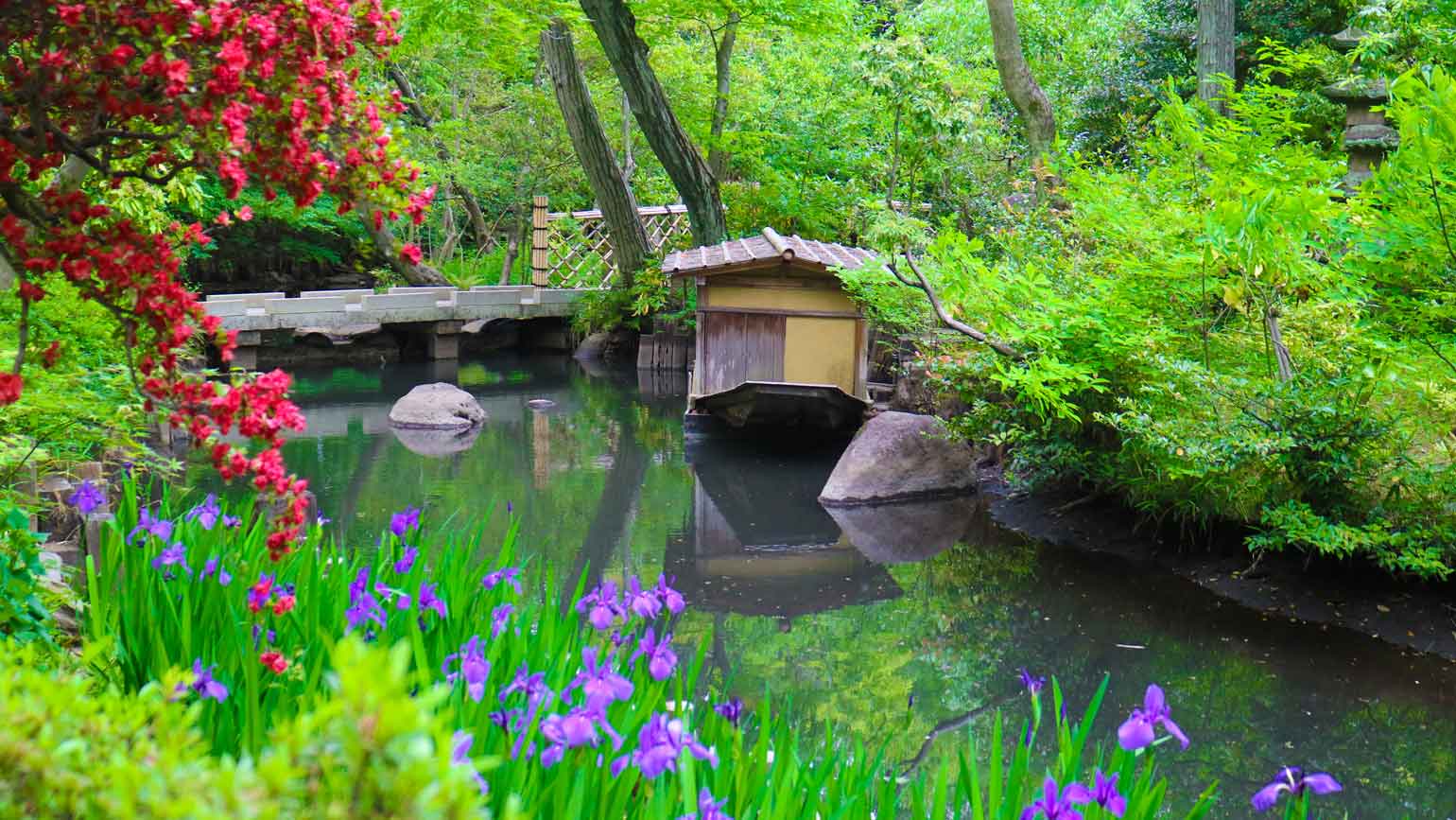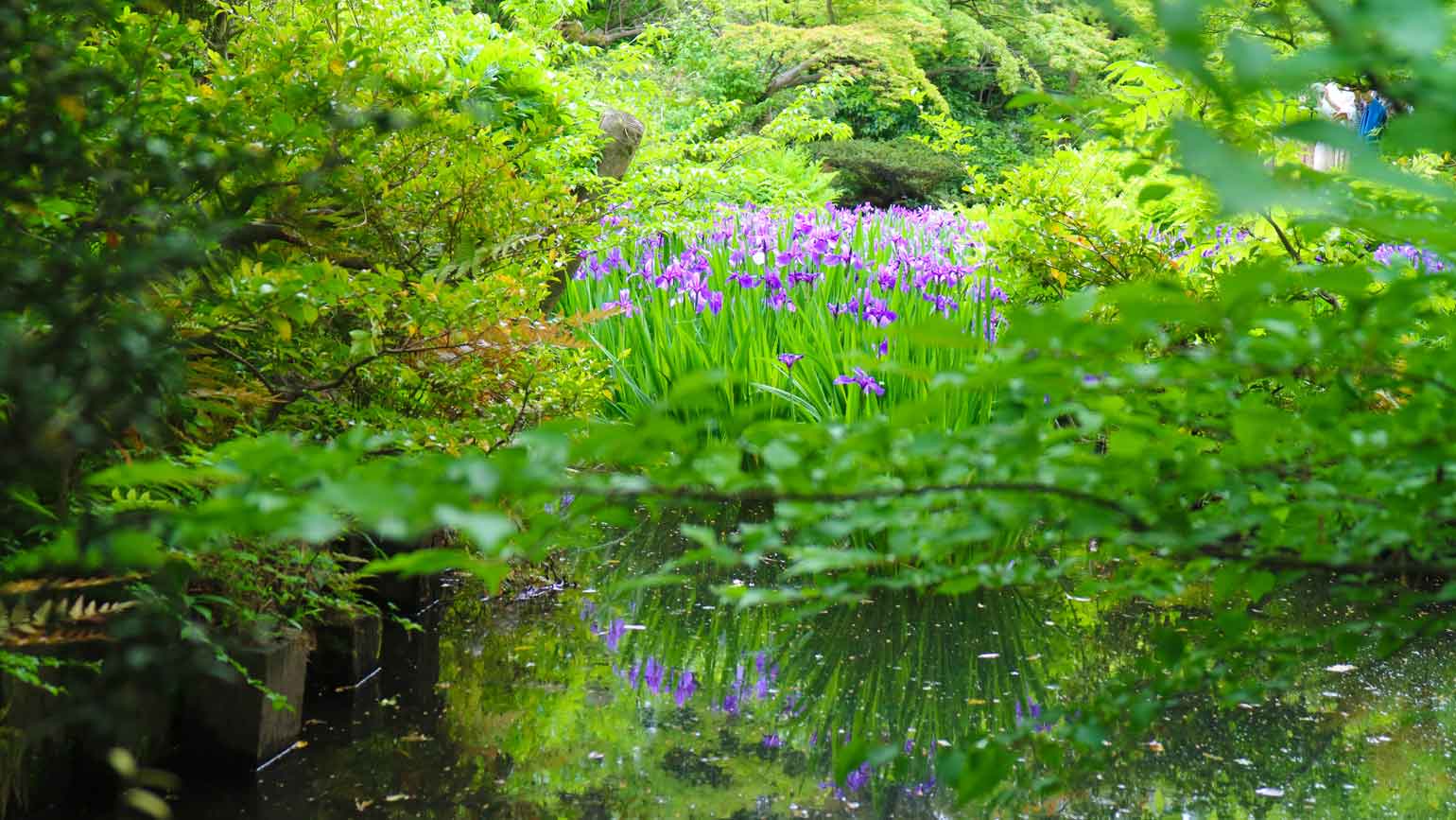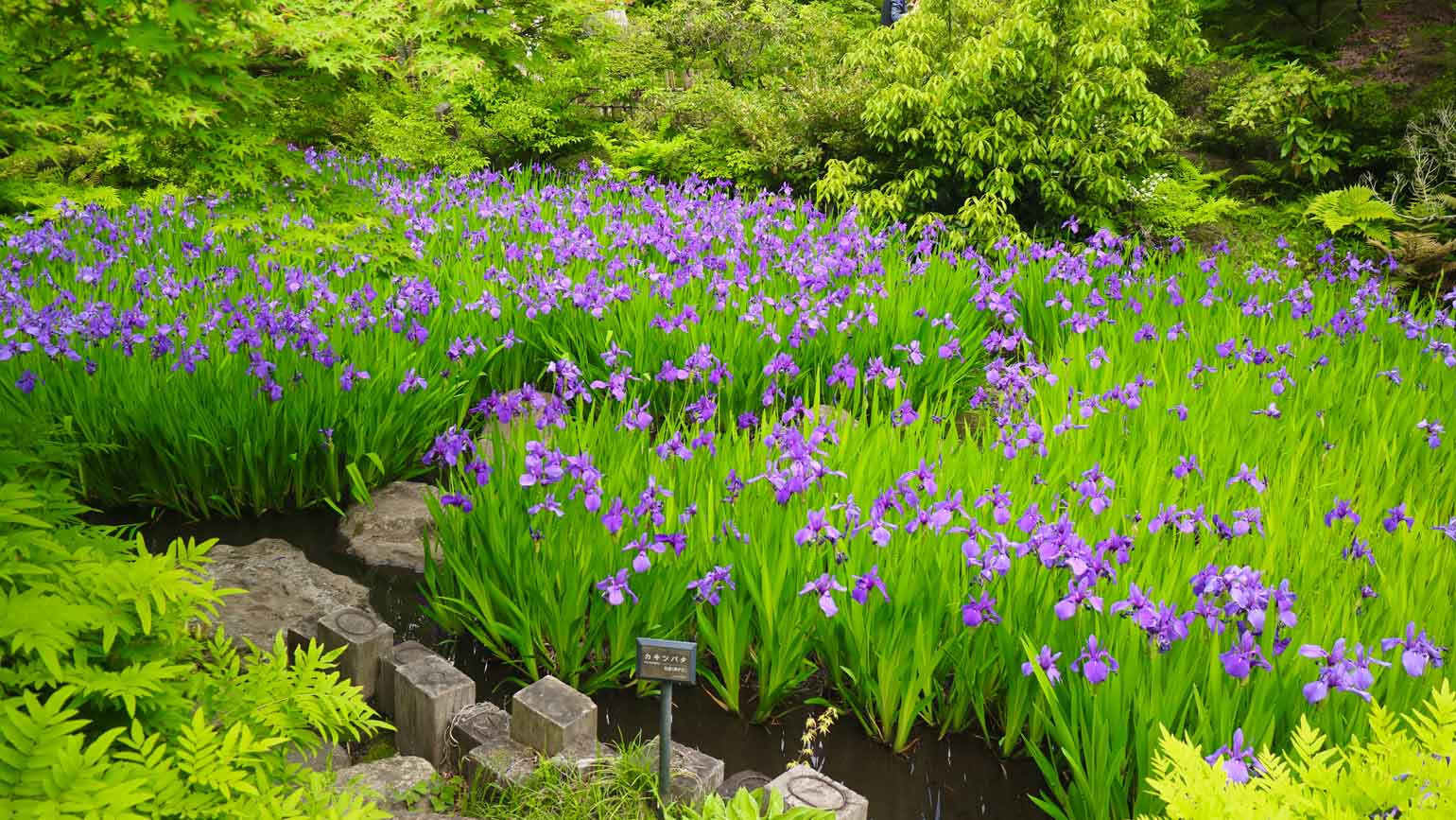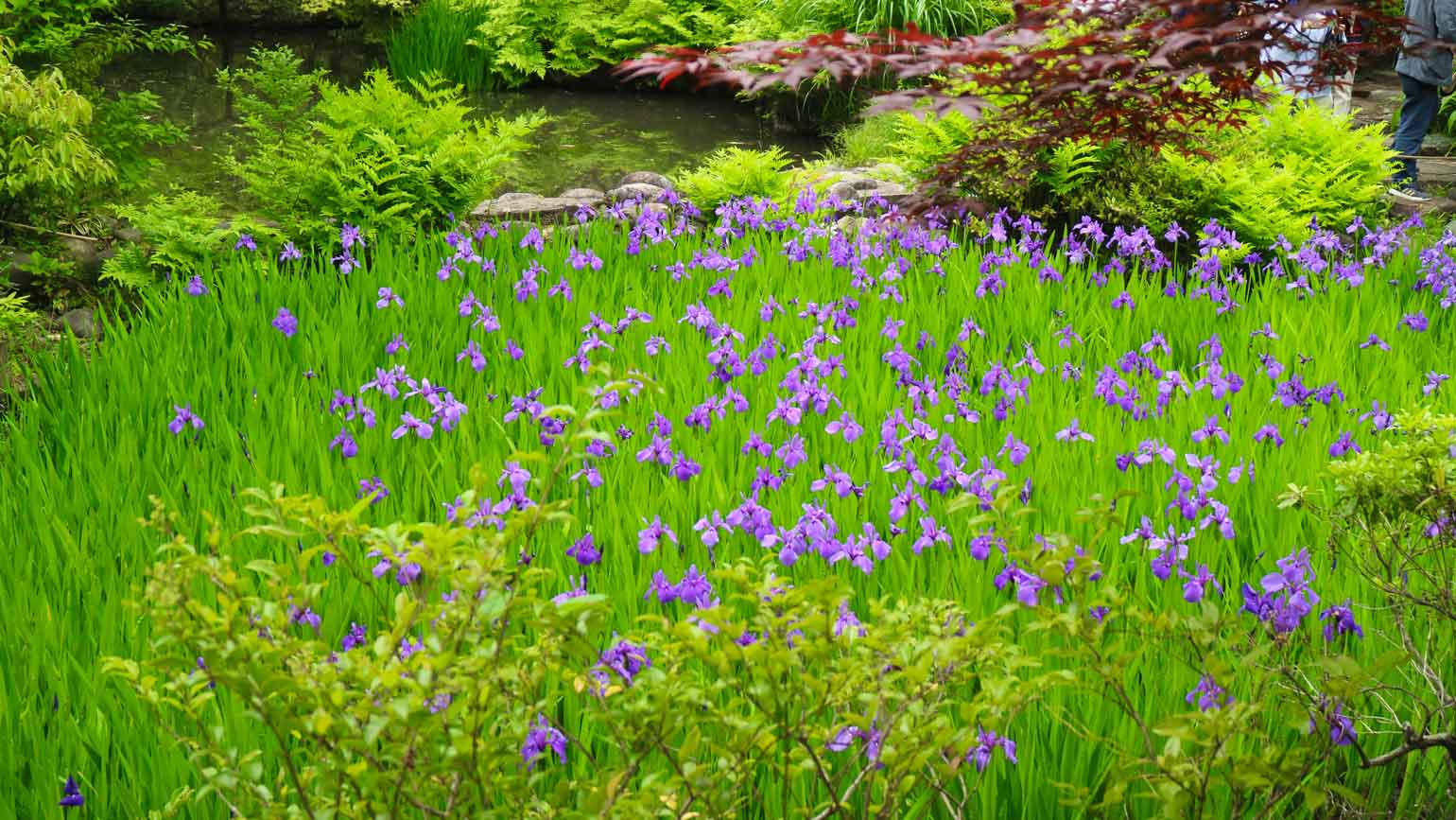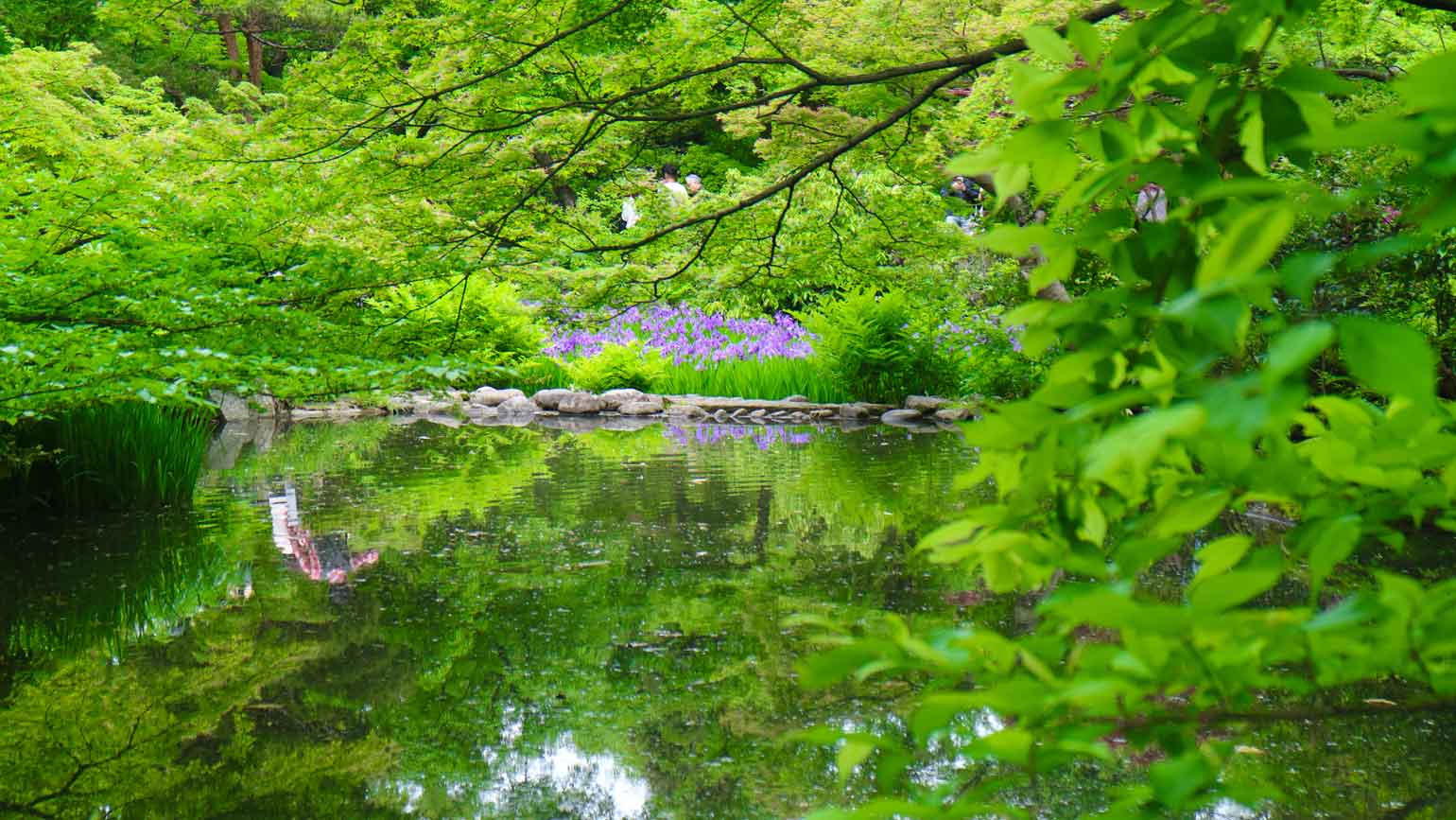 NEZUCAFÉ
NEZUCAFÉ is an open-style café surrounded by glass on three sides. The café serves original blended coffee made from organic beans, green tea lattes, seasonal cakes, as well as light meals such as pasta, B.L.T. sandwiches, and Nicoise-style salad. It is a space that one to enjoy the changing seasons within the garden, while relaxing over sweets or lunch. (Use of the NEZUCAFÉ is restricted to those who have been admitted to the museum.)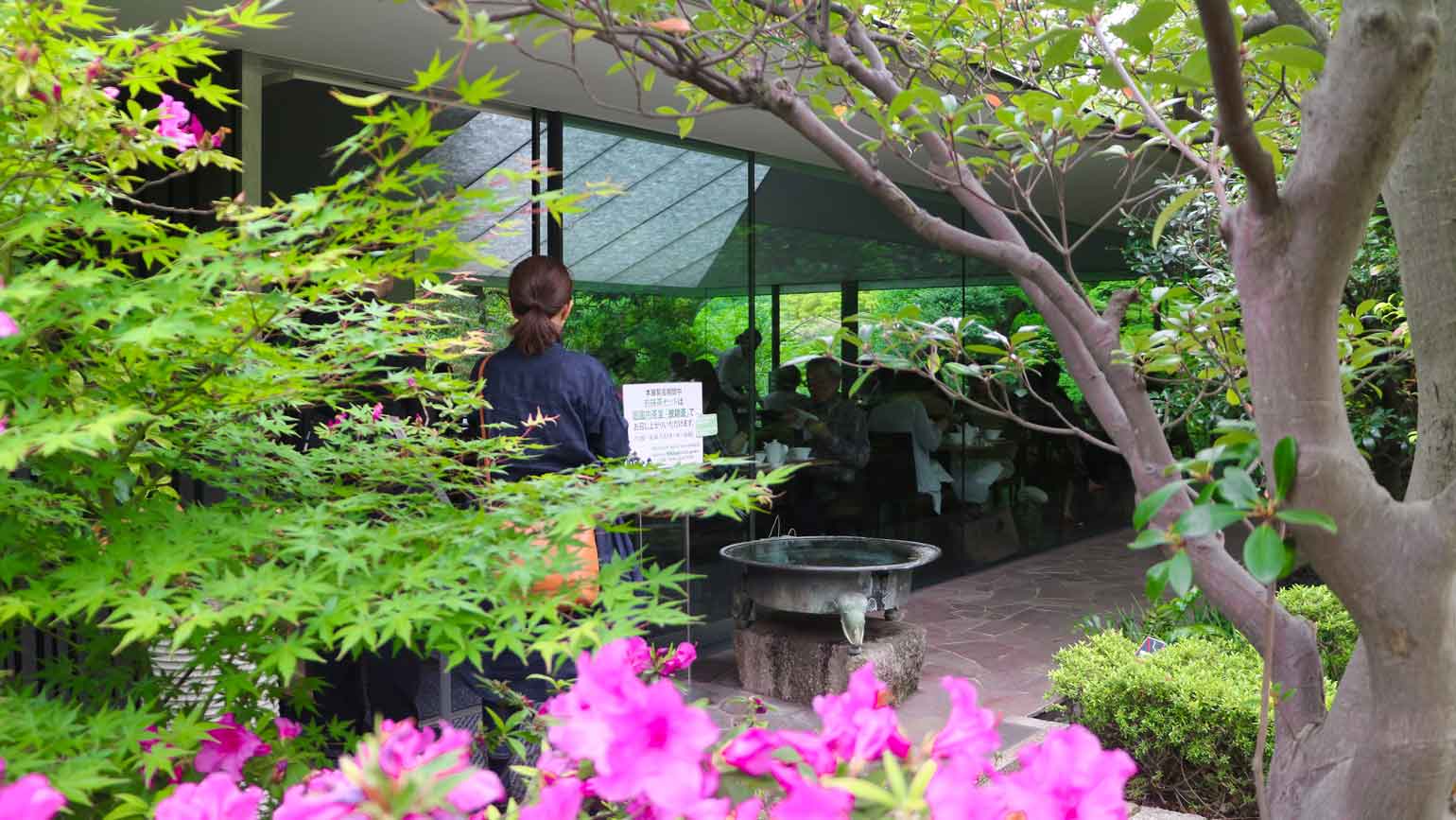 Address
Access
The Nezu Museum is accessible through public transit, an 8-minute walk from Exit A5 of the Omotesandō station on the Ginza, Hanzōmon, and Chiyoda subway lines and a 5-minute walk from Minami Aoyama 6-chōme bus stop on the Metropolitan Bus Shibu 88 that runs between Shibuya and Shinbashi Station.