Under the slogan, "Wear Your World," UT is now a renowned series of T-shirts with some of the world's favourite designs. And now, 16 years after its creation, UT has its very own space on the third floor of the Canadian flagship store in Eaton Centre, showcasing the range of designs produced through collaborations with artists, creators, stylists, models, enterprises and brands from across the world.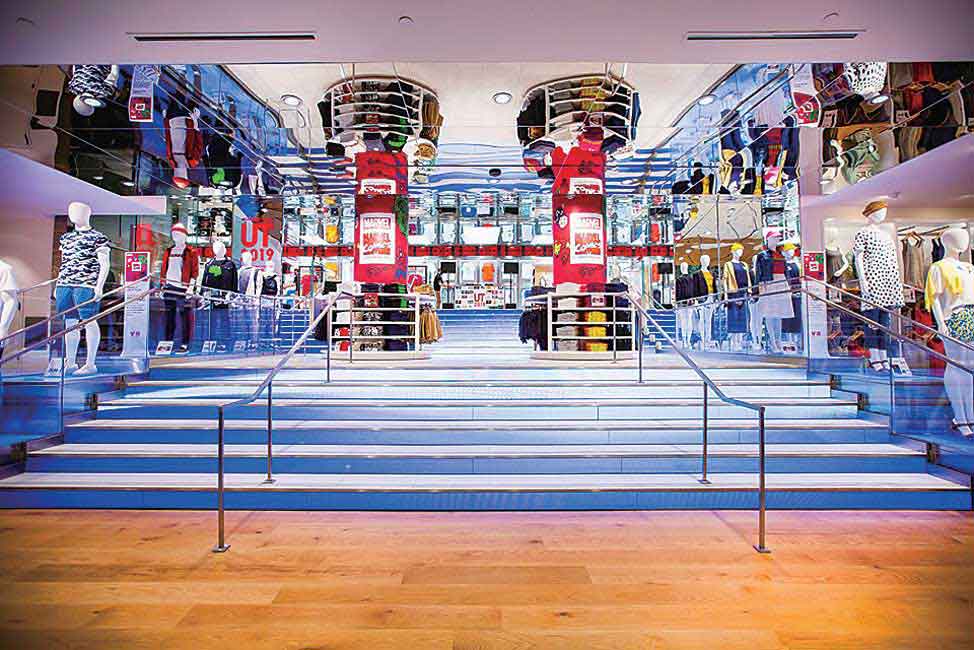 So what are some of the highlights of this year's UT series? These include the MARVEL series designed by Jason Polan, Miranda July's creations revolving around creative words and phrases, modern designs inspired by the art of Katsushika Hokusai and its iconic blue colour, Mickey Mouse designs created by multiple artists, collaborations with the works of Andy Warhol, 40th anniversary collection of "Mobile Suit Gundam", 45th anniversary collection of Hello Kitty, and even a series from "Super Mario". Entering its 16th year, UT does not disappoint with its designs even in 2019.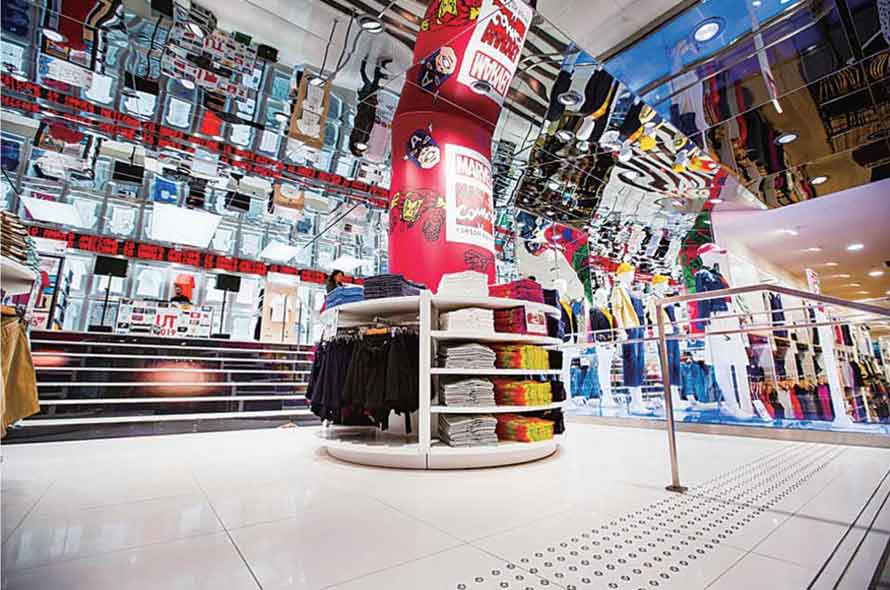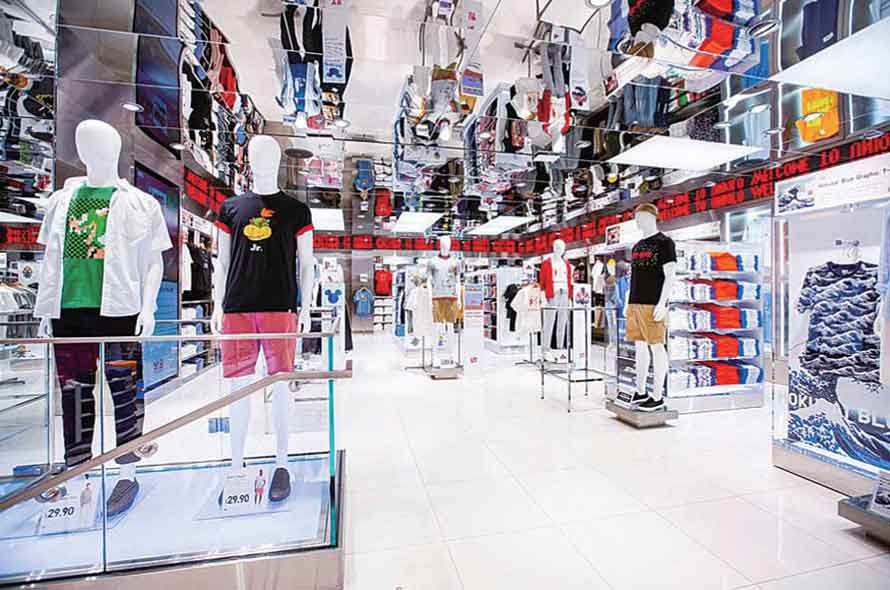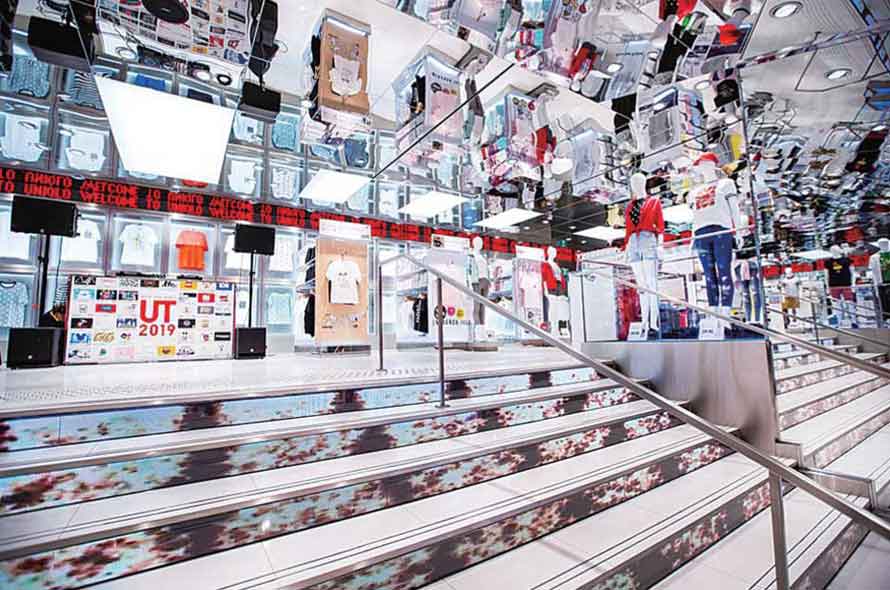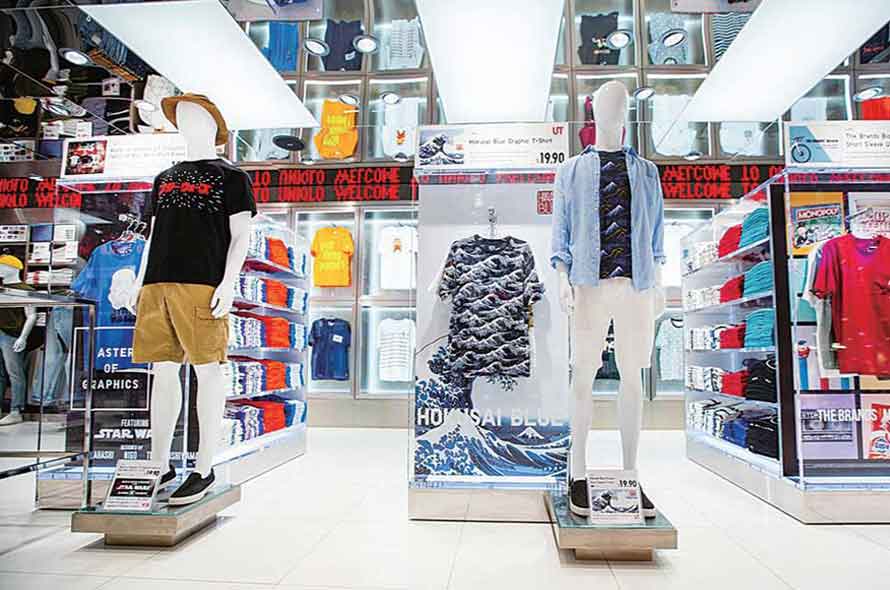 The many guests who visited the brand-new space are already in love with UNIQLO. After witnessing the brand-new floor, they confirmed yet again the greatness of UT and applauded both the originality and variety of its designs.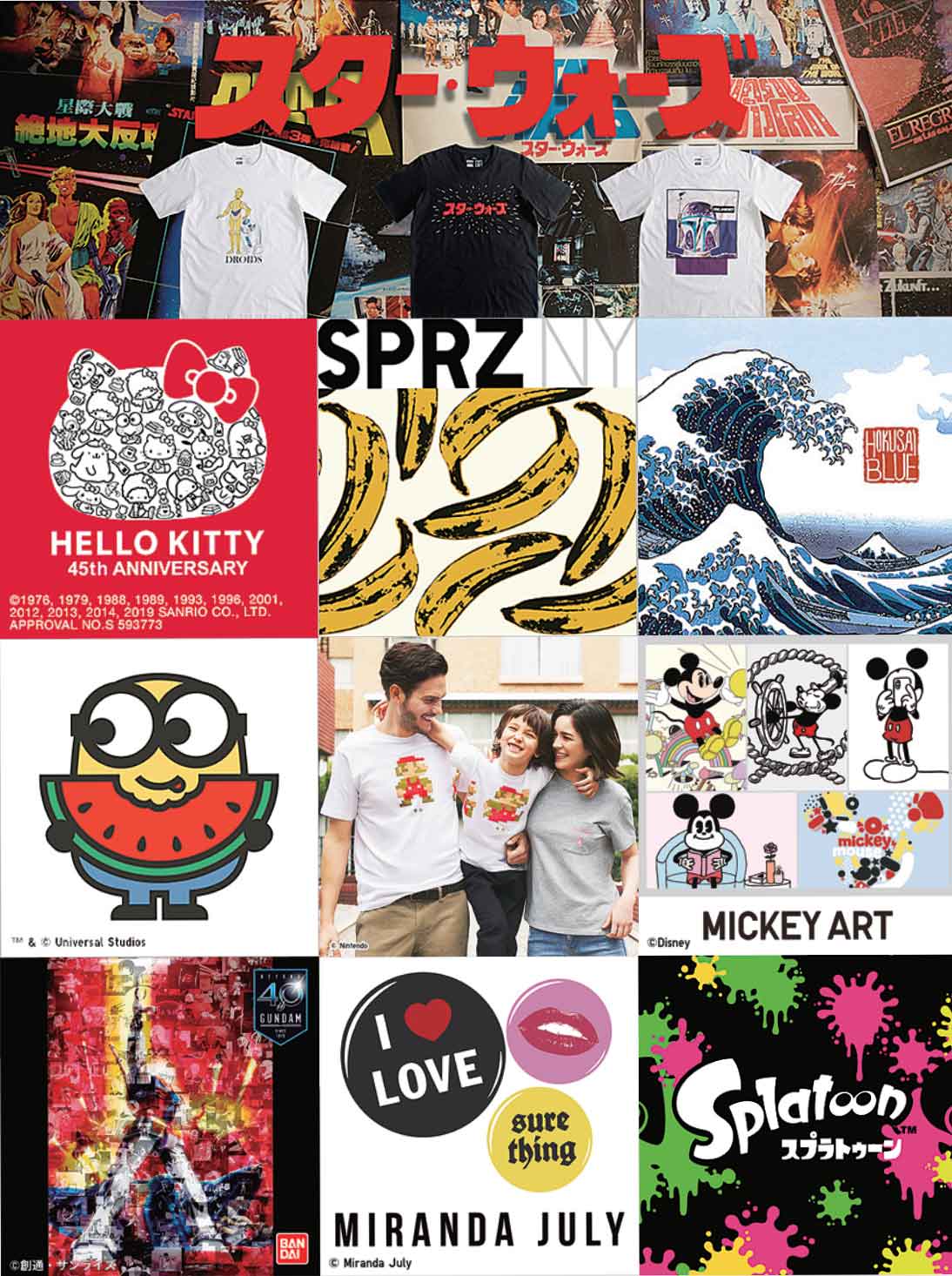 Many emphasized the quality, price, and the designs—and you can really see that UNIQLO has successfully touched the hearts of Torontonians.
Designs you can't get hold of anywhere else:
Jason Polan's "Marvel" series created just for UT.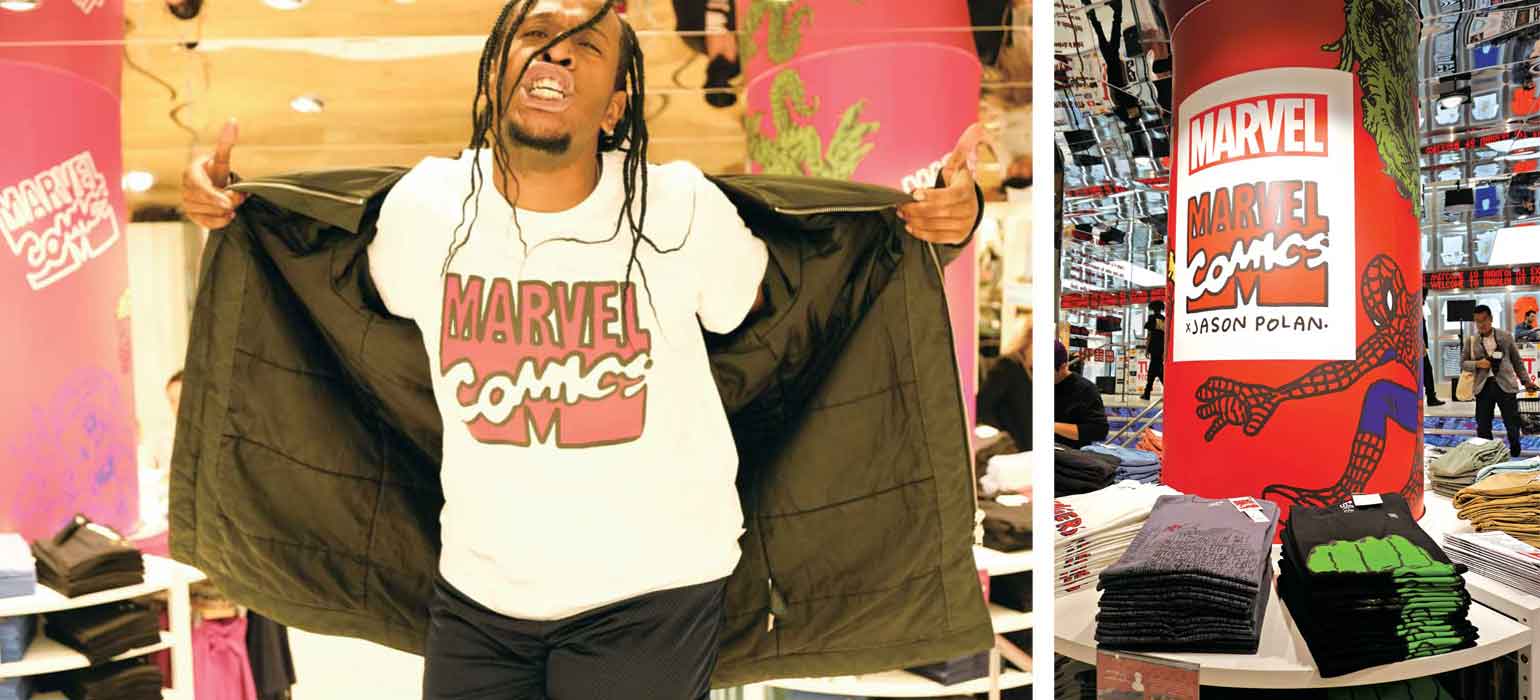 Jason Polan, a renowned designer from New York whose works are popular around the world, can really work some magic with his designs. He is also part of Taco Bell Drawing Club's founding team.
In the past, he has collaborated with the Criterion Collection and even New York Times. Not only has Marvel Comics had a special place in his heart ever since he was small, it has also served as the basis of his creativity. Upon creating this collection, he reveals, he has drawn inspiration from multiple Marvel artists.
So, what does Jason think of the whole collection?
"UNIQLO is popular not only in Tokyo but in major cities around the world, including New York. I'm truly honoured to take part in such a great collection. I love it when I see people wear T-shirts with designs I have created."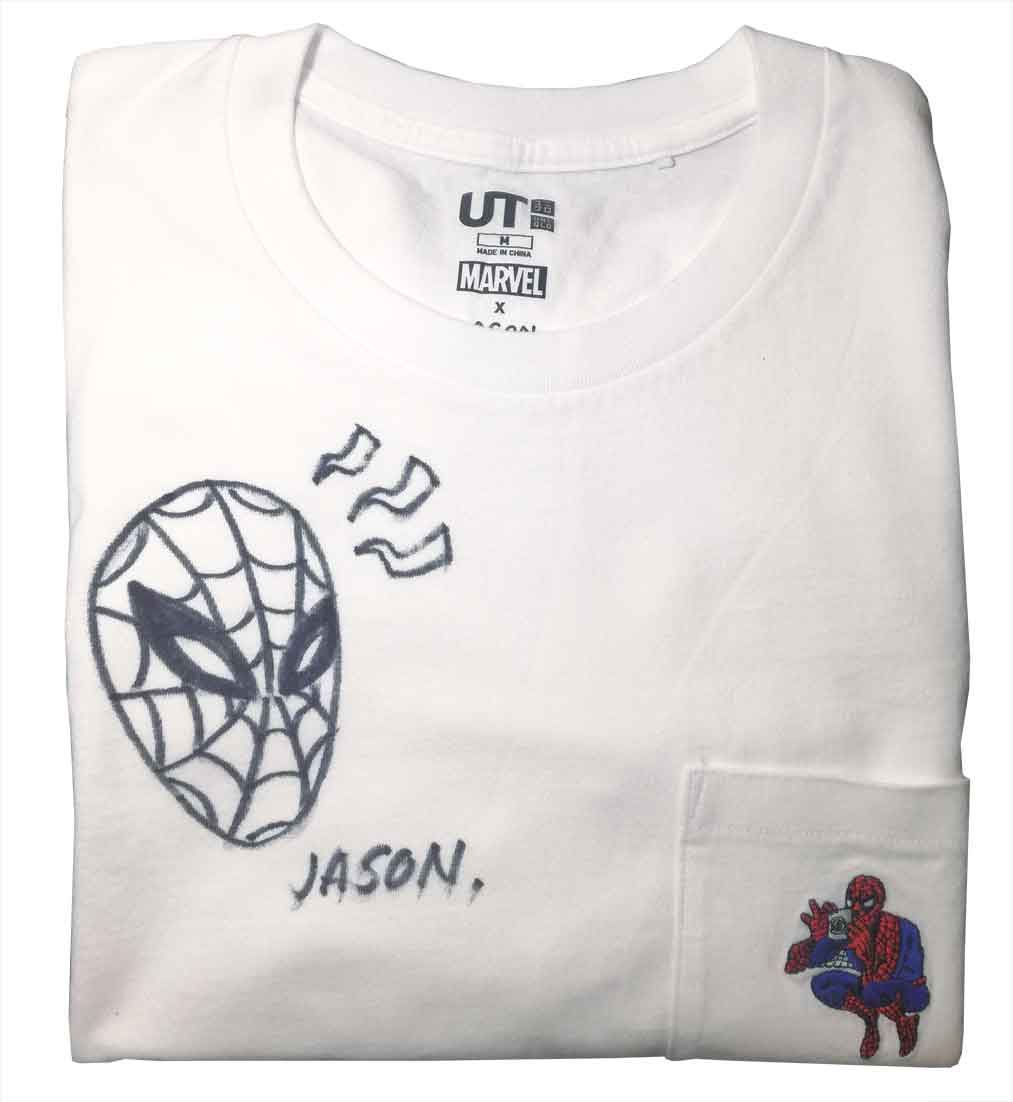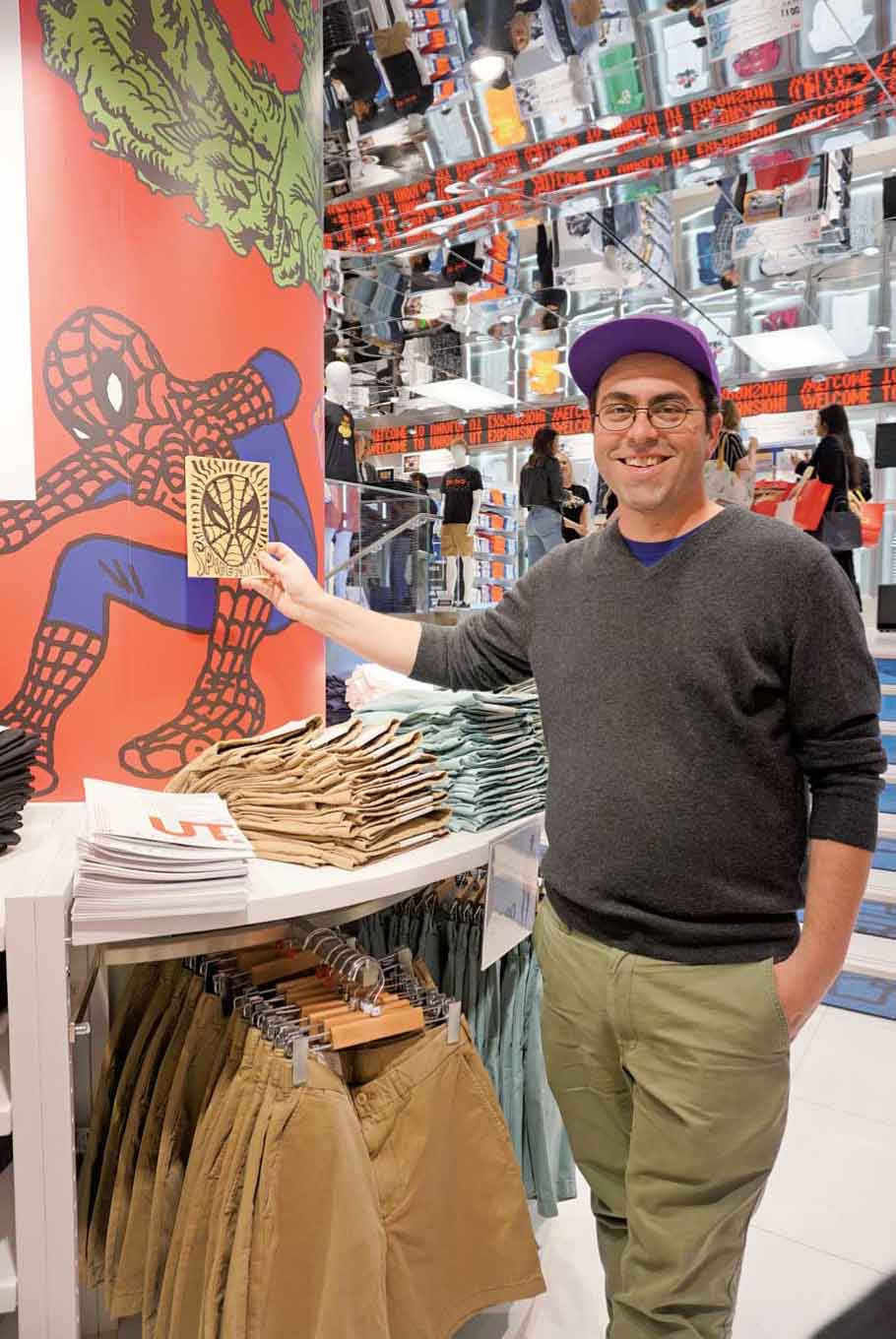 Models, influencers and performers all get excited around UNIQLO's very own UT collection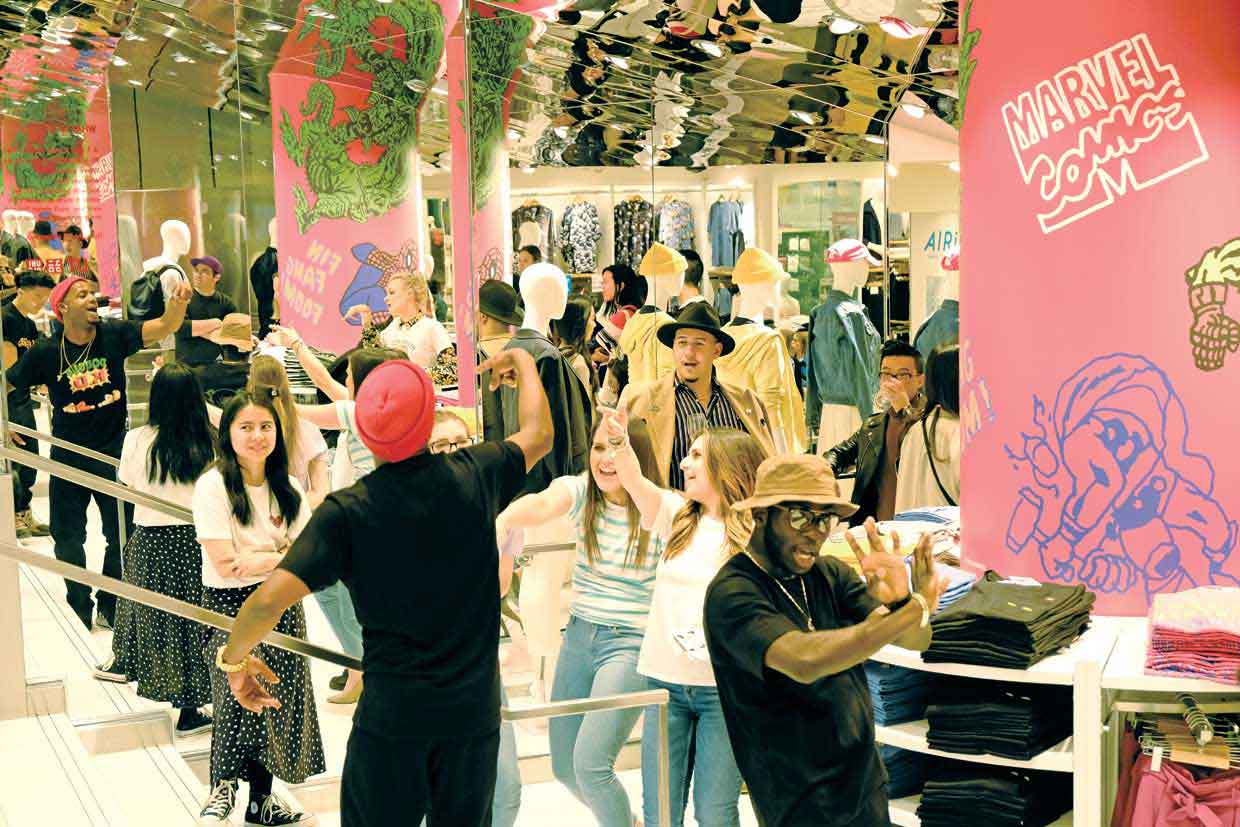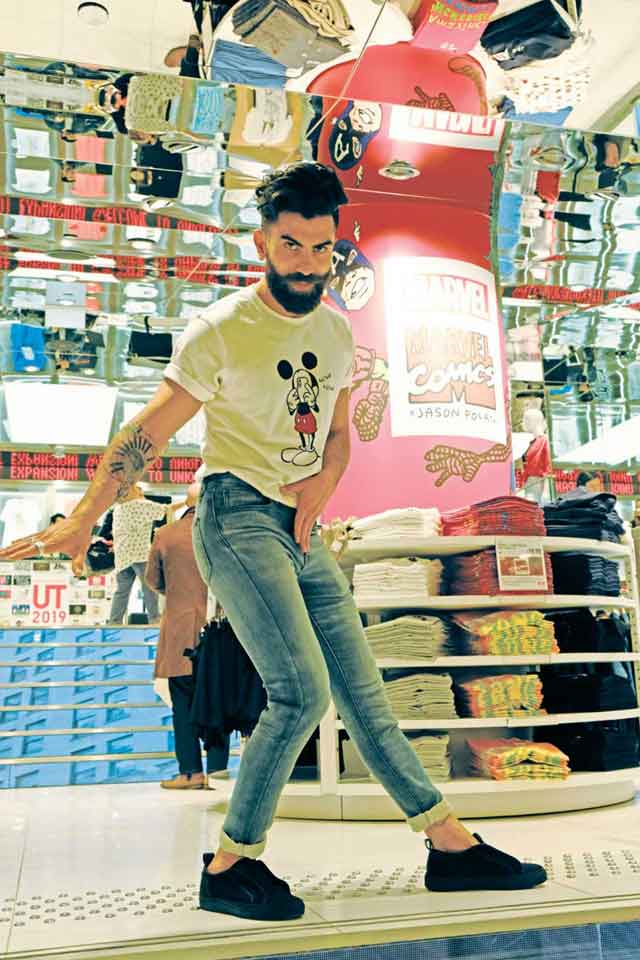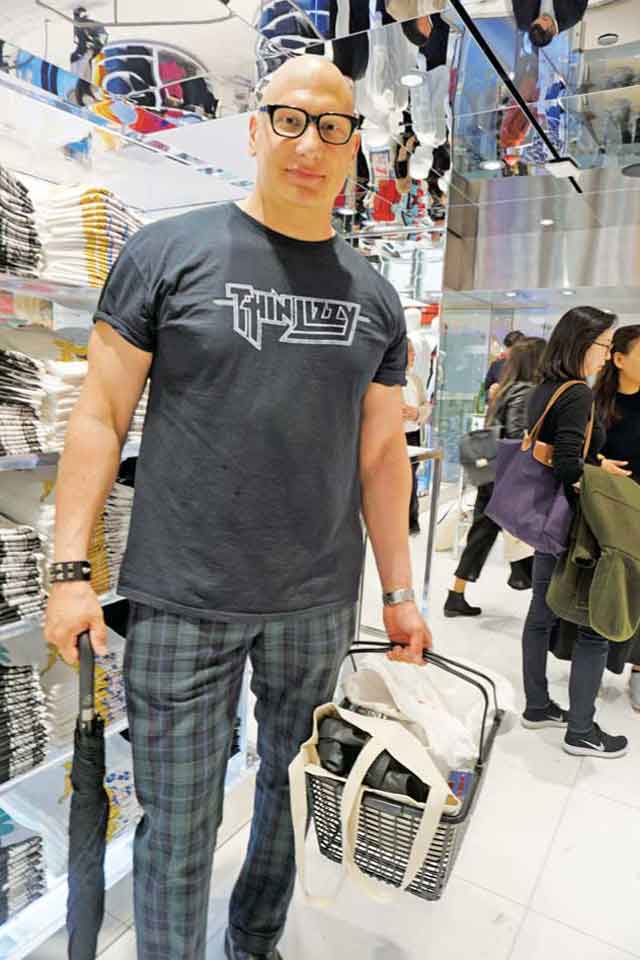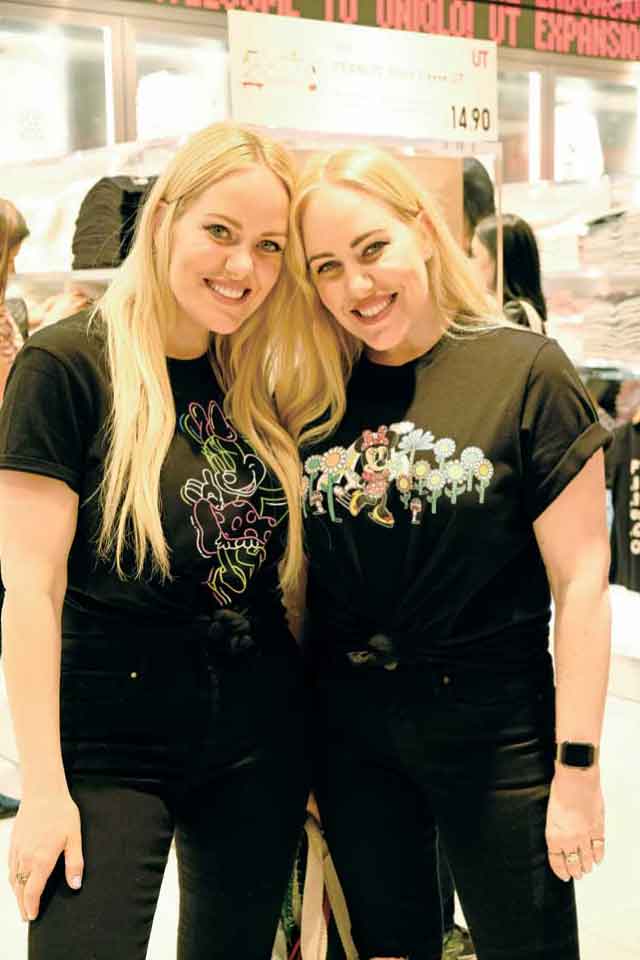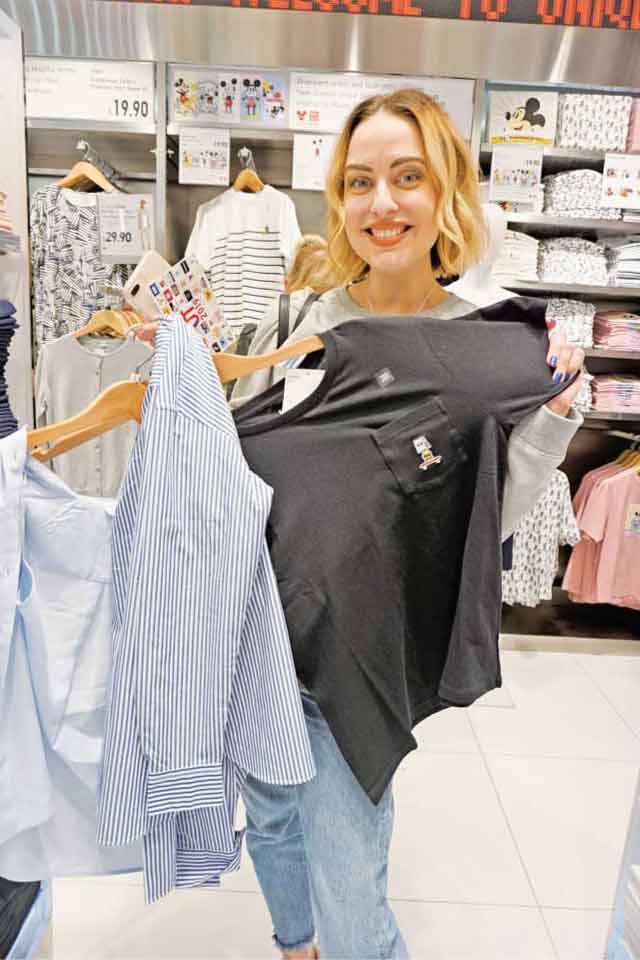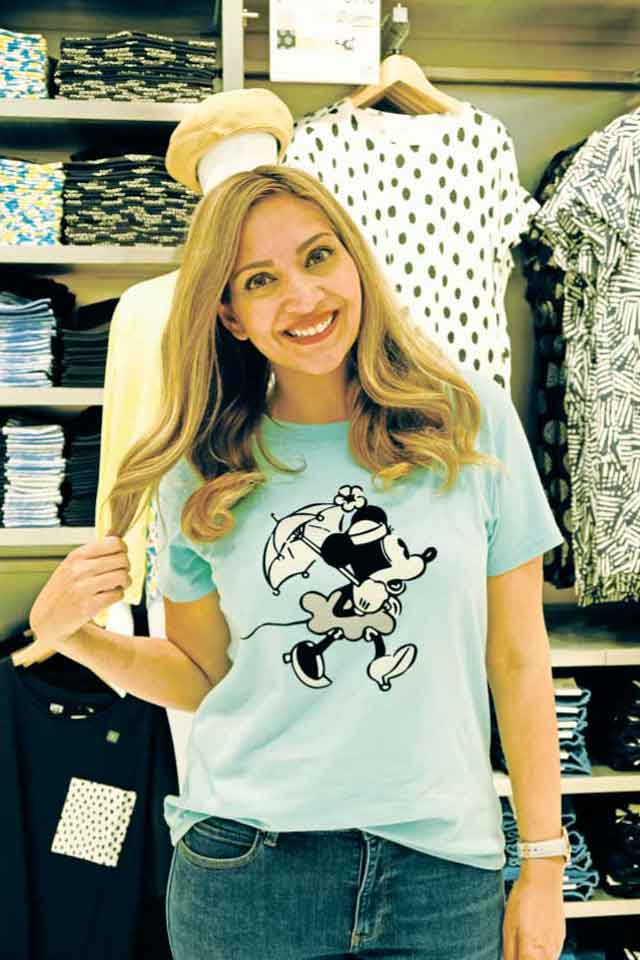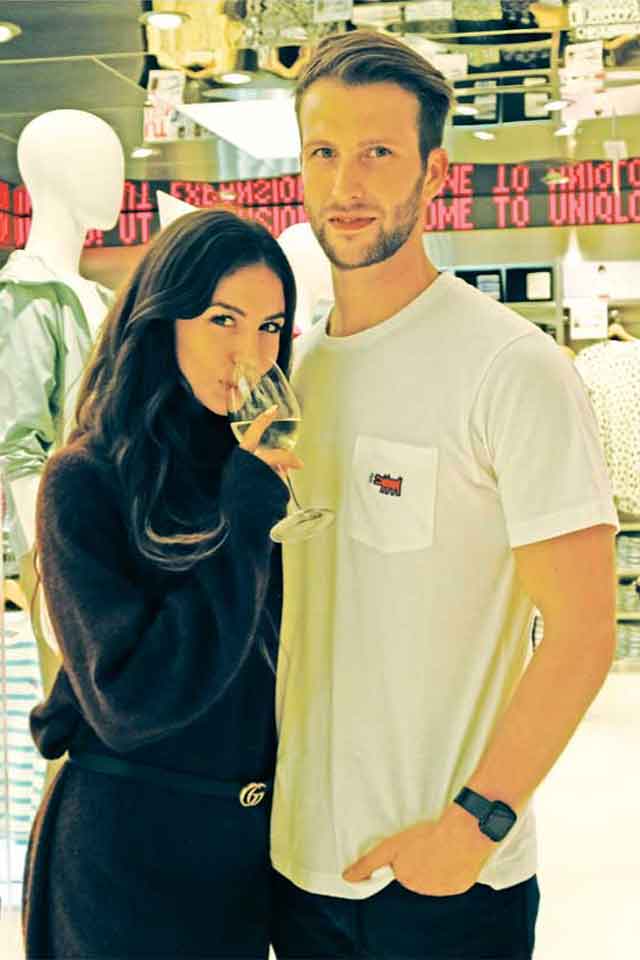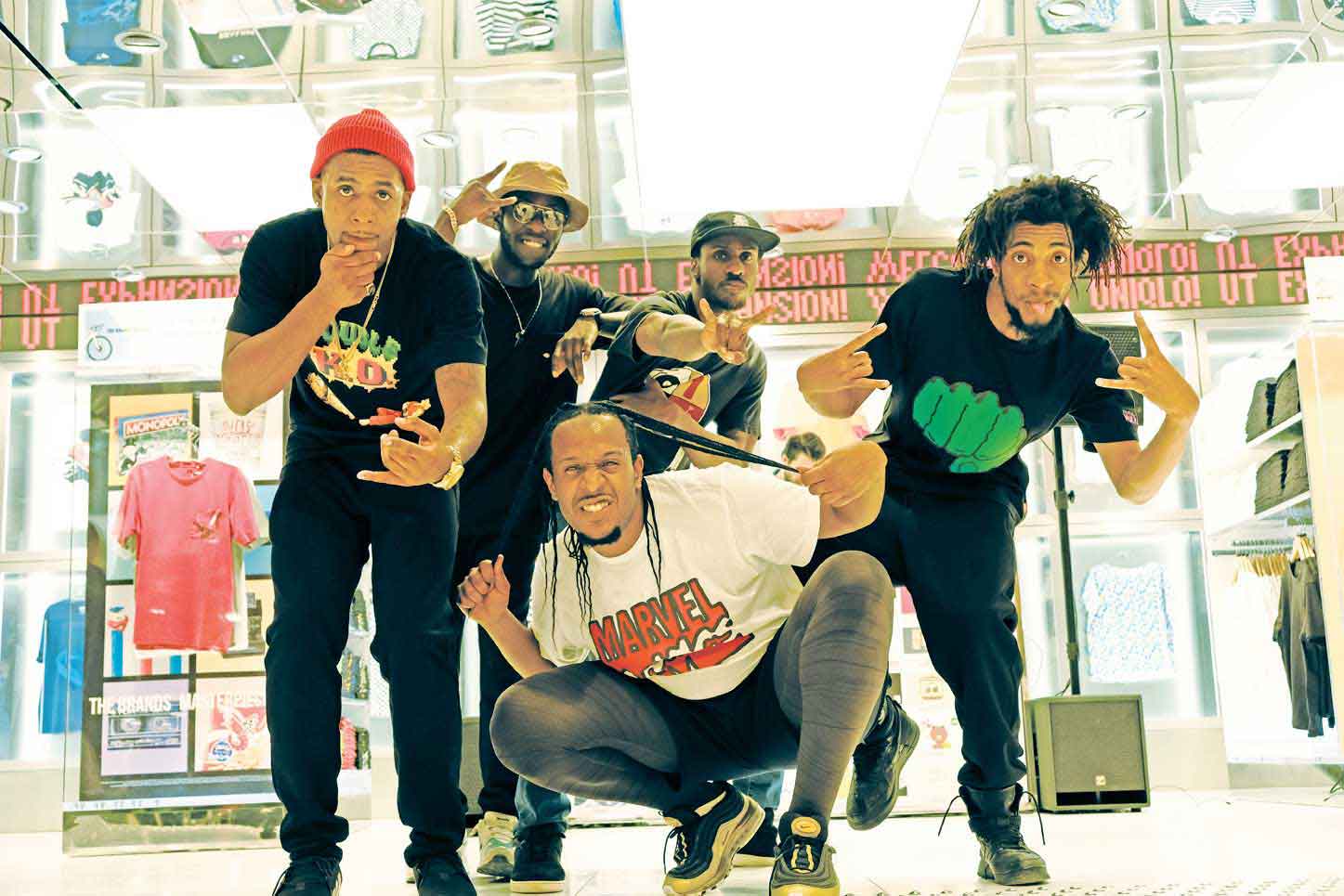 Asking Yasuhiro Hayashi, COO of UNIQLO Canada, about UT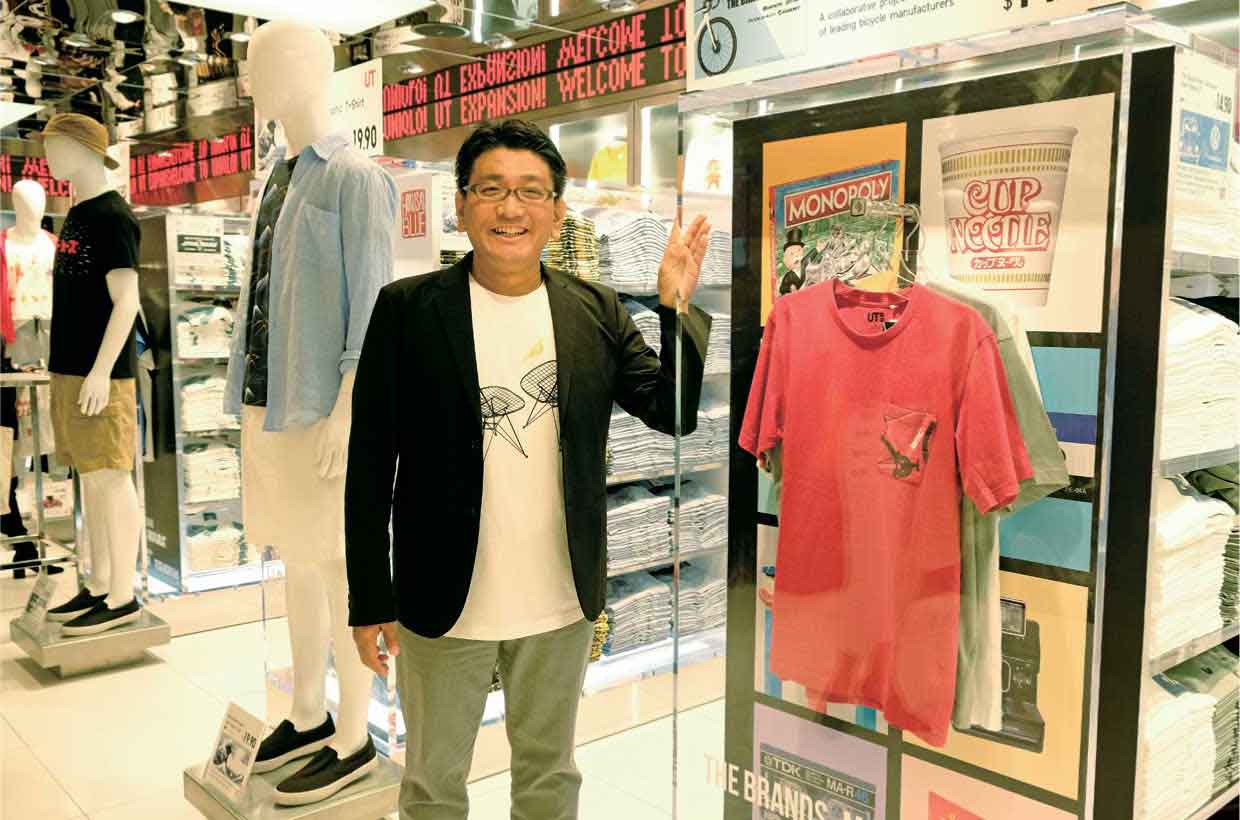 The true aim behind creating a floor dedicated to UT
Ever since we've expanded to Canada, we have seen that UT has become so popular in Toronto we thought it was about time we create a floor dedicated to it. Other flagship stores like those in New York and Tokyo already have this, but it was quite a challenge to create one here due to the limited space. But here we are, finally with our dream come true—and it's quite something to be part of it all.
So why is UT so popular in Canada?
Canada is so diverse, and everyone loves something different. But the T-shirts here didn't necessarily reflect that—there are so many plain T-shirts, but not as many graphic tees that embody the diversity of the city. By introducing the whole concept of UT, I believe we have responded to the demands of the Torontonians.
More stores, more ways to shop!
We are currently thinking of expanding outside of GTA, in areas such as Oshawa and Newmarket, with hopes of promoting UNIQLO to those who are still unfamiliar with the brand. The online store is on the rise too, with the membership reaching half a million people in the span of half a year ever since we have launched it. There's quite a bit of people accessing the online store from Montreal and other cities where we have yet to build a store, so I take this as a good sign.
The online store has so many features, including limited offers, extended lineup, and even a wider range of sizes. We even offer a $5 coupon for our first-time users as well. You can receive the same $5 coupon on your birth month, so I encourage everyone to at least take a look and see what it has to offer.
And now, moving forward…
Sure, UNIQLO is quite popular in downtown Toronto nowadays, but I believe there is still quite a bit of room for improvement. What needs to be done is to increase the number of repeaters and to spread the word through comments and reviews. What we are aiming for is for our customers in Canada to incorporate UNIQLO into their everyday lives, as we are a provider of "Lifewear" after all. What I'm hoping for is to make everyone's lifestyle just a little more exciting with our "Lifewear" and for everyone to live fulfilled lives together with us and our products.
(Japanese Article: ユニクロ・カナダが旗艦店の トロント・イートンセンター店内3階に世界のアート、キャラクター、ブランドとコラボレーションしたオリジナルTシャツ「UT」フロアをオープン!)