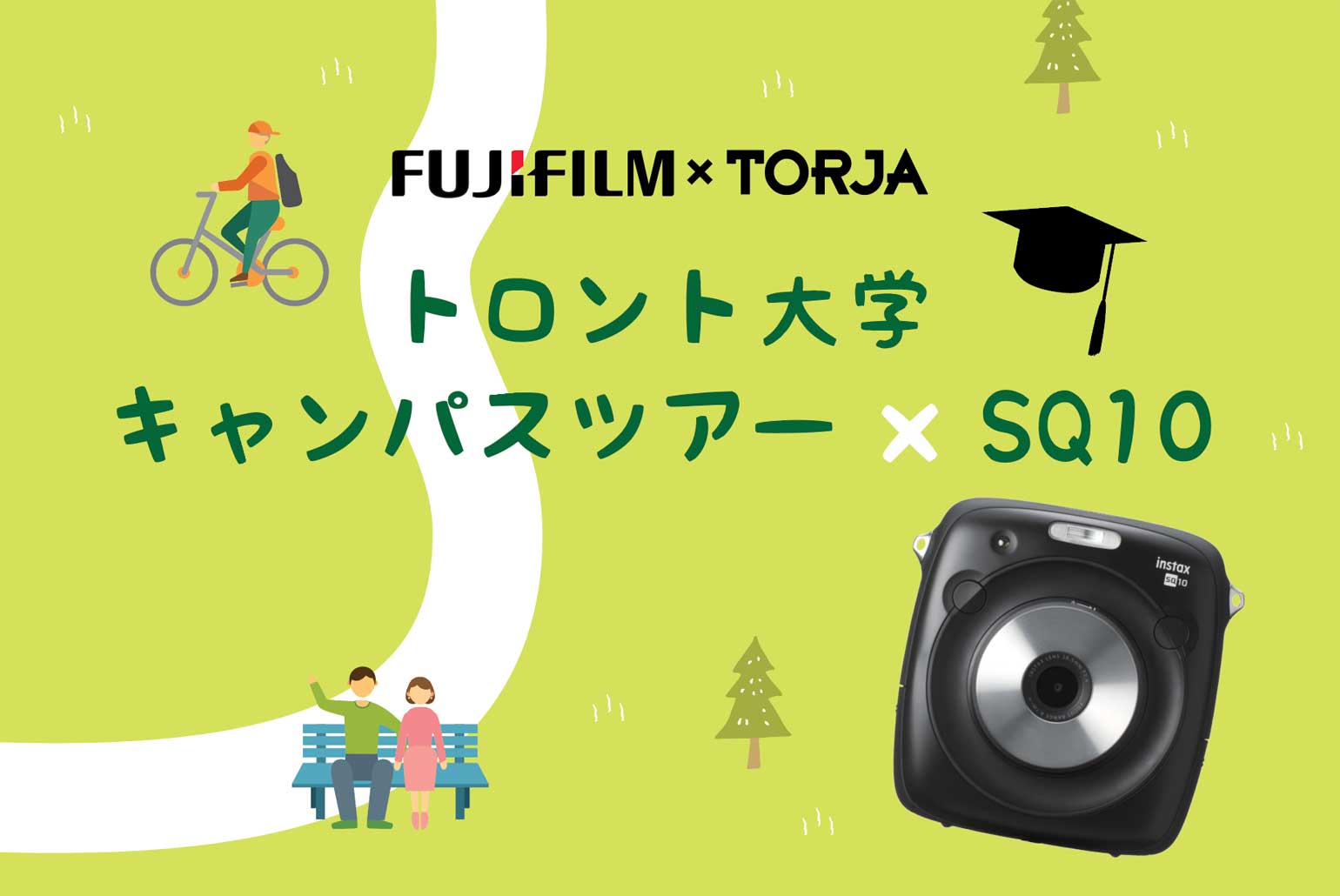 SQ10 has the best of both worlds. While it is compact like any other instant camera, it allows you to take high-quality photos as if by a digital camera. Also known as a hybrid instant camera, SQ10 can print its photographs in a square format with a boost in quality. In addition to its 10 creative filters, it has some amazing functions like partial colouring that adds flare to your monochrome photos, 19 levels of brightness you can play with, and even a collage where you can combine all your favourite photos into one.
But that's not it! SQ10's biggest strength is probably its ability to print multiple copies of the same photo with different adjustments—just like a digital camera. With this camera in hand, it really will make you want to take a snapshot of everything you see.
Today, we took our SQ10 with us on a campus tour around the University of Toronto. While the majority of the tour guests are future U of T students and their families, anyone can join the tour as long as they register online beforehand. For two hours, a tour guide will take you on a stroll that allows you to see all around campus. Let's take a look at some of the photos taken with the help of SQ10's amazing functions.
One of our favourites: a photo of University College.
Built in 1858, this building is a memorable place for thousands of students. With SQ10's filter, it's got a special taste added to it.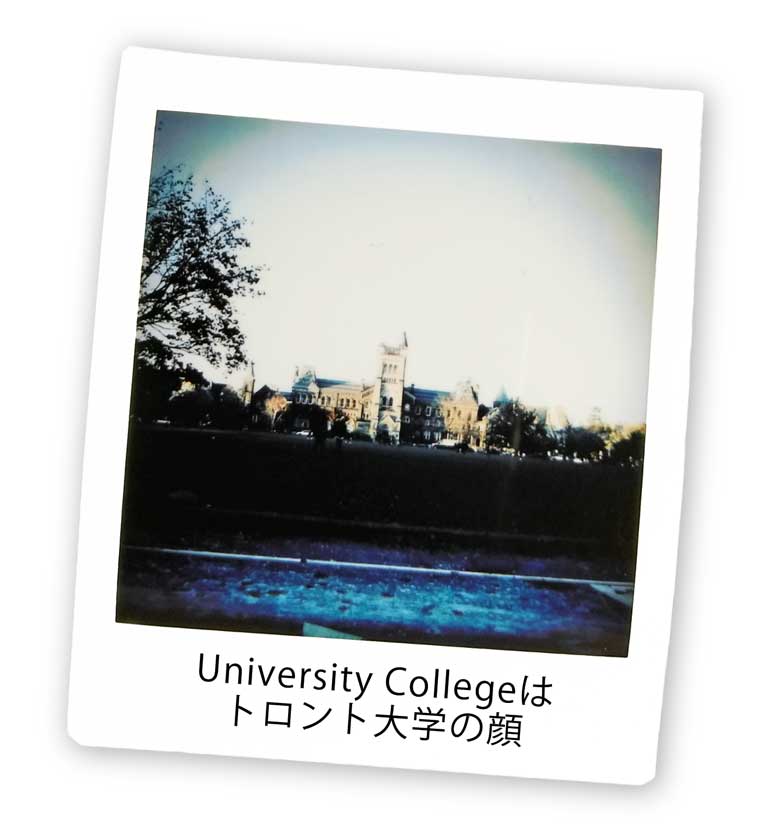 And from up close this time.
University College suddenly becomes artistic with the monochrome filter. Apparently, it's also a popular location for wedding photoshoots!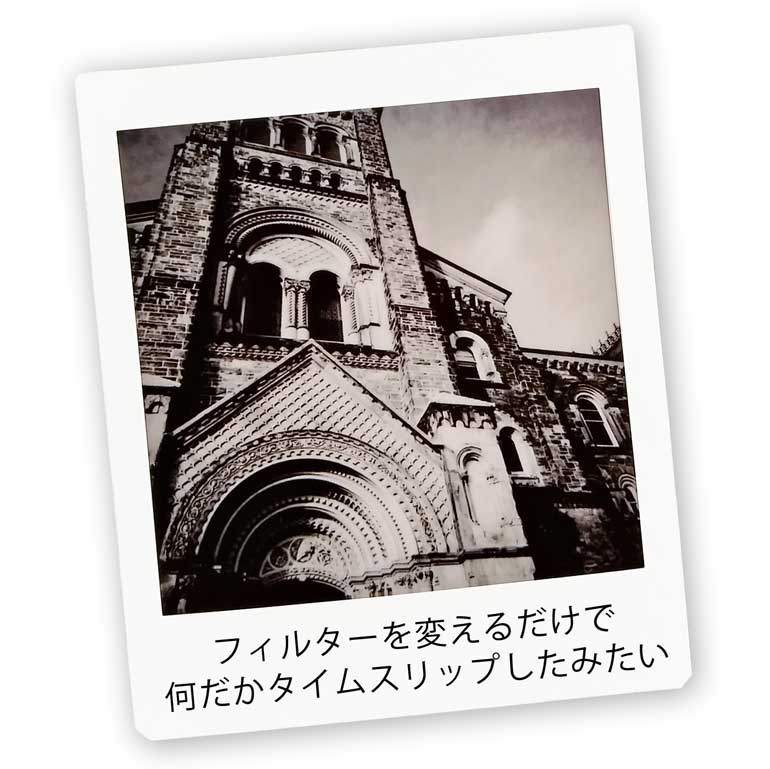 Next up is Hart House. With the Highline filter, a little bit of vignette and a slight shift in brightness, the whole building suddenly becomes nostalgic. This hall, with its majestic stained glass from which sunlight filters through, is yet another popular location for newlyweds to have their photos taken. It also happens to be the tour guide's favourite spot on campus!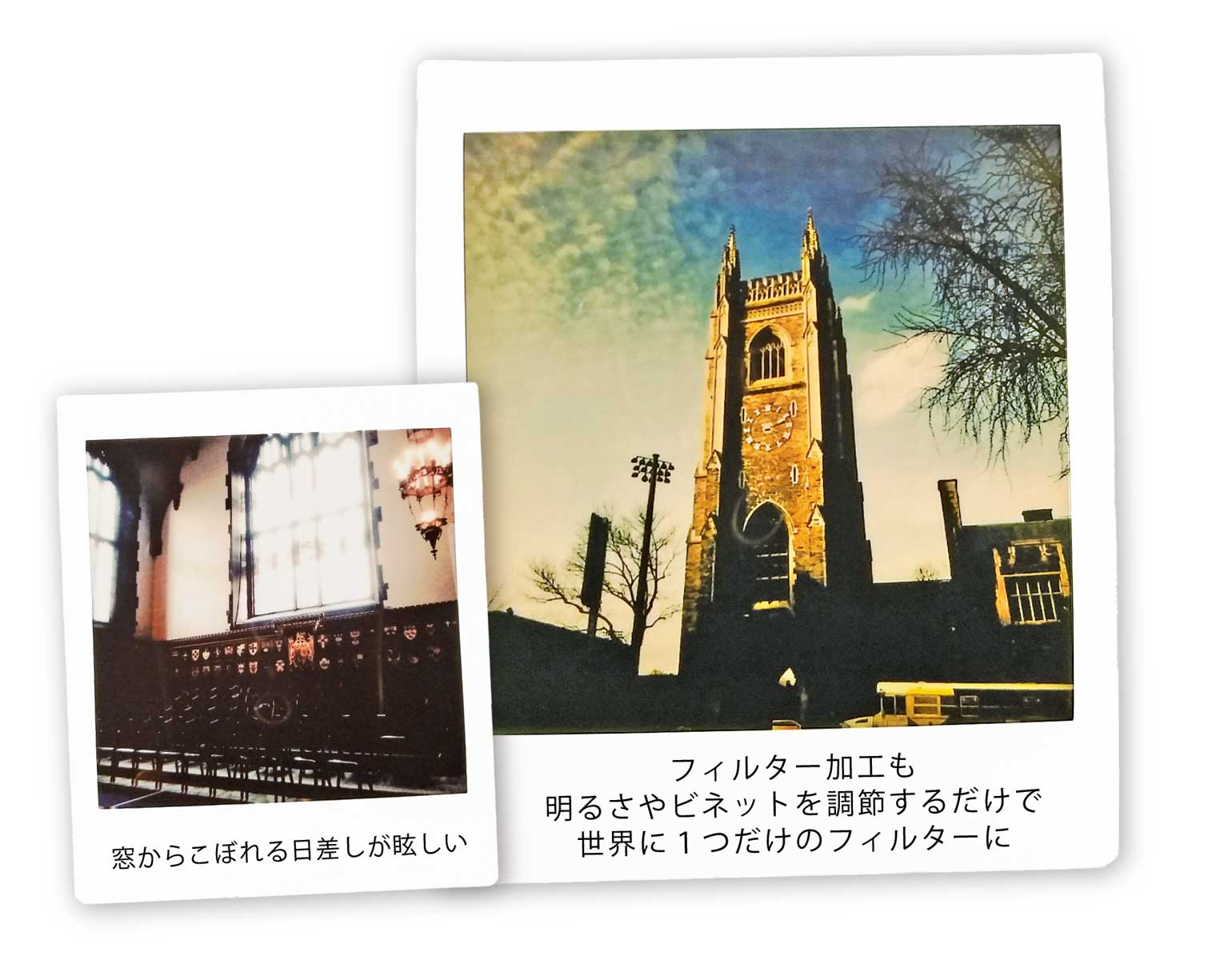 Up towards the north end of campus, we arrive at Victoria College with the words "The Truth Shall Make You Free" carved on its wall.
By adjusting the filter and the angle, the already mesmerizing architecture bears a whole new appearance each time.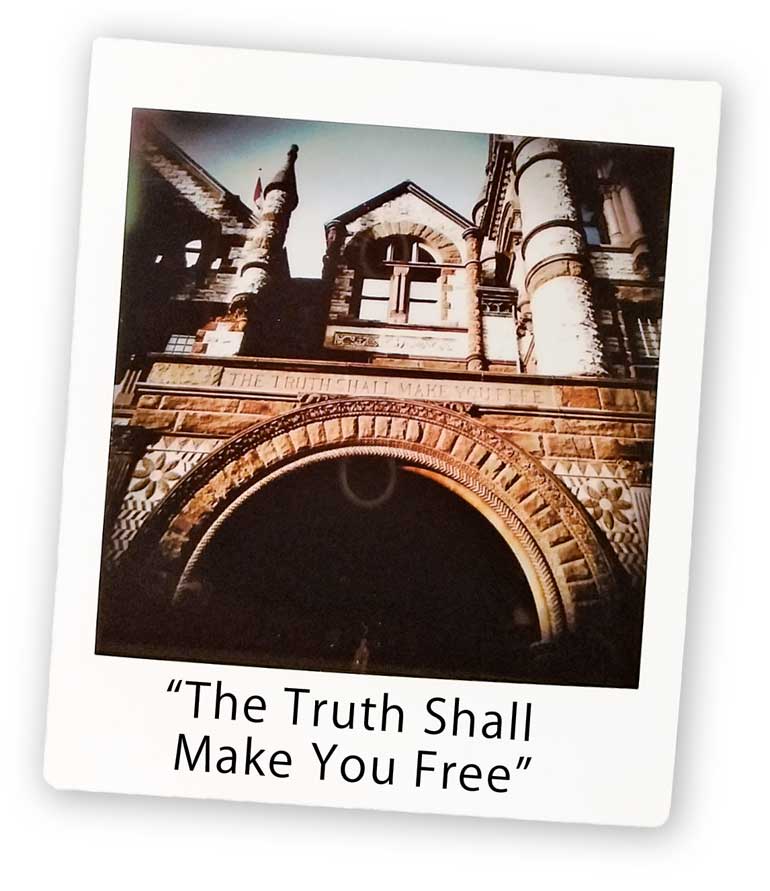 The tour guide even took us to the many dorms across campus. This building, with its European architecture, is reminiscent of a classic film. Print it along with a photo of Queen's Park, add the vignette, and the scenes from everyday life suddenly becomes majestic. With all their memorable places printed in on photo, the students will sure be reminded of their university days with this one.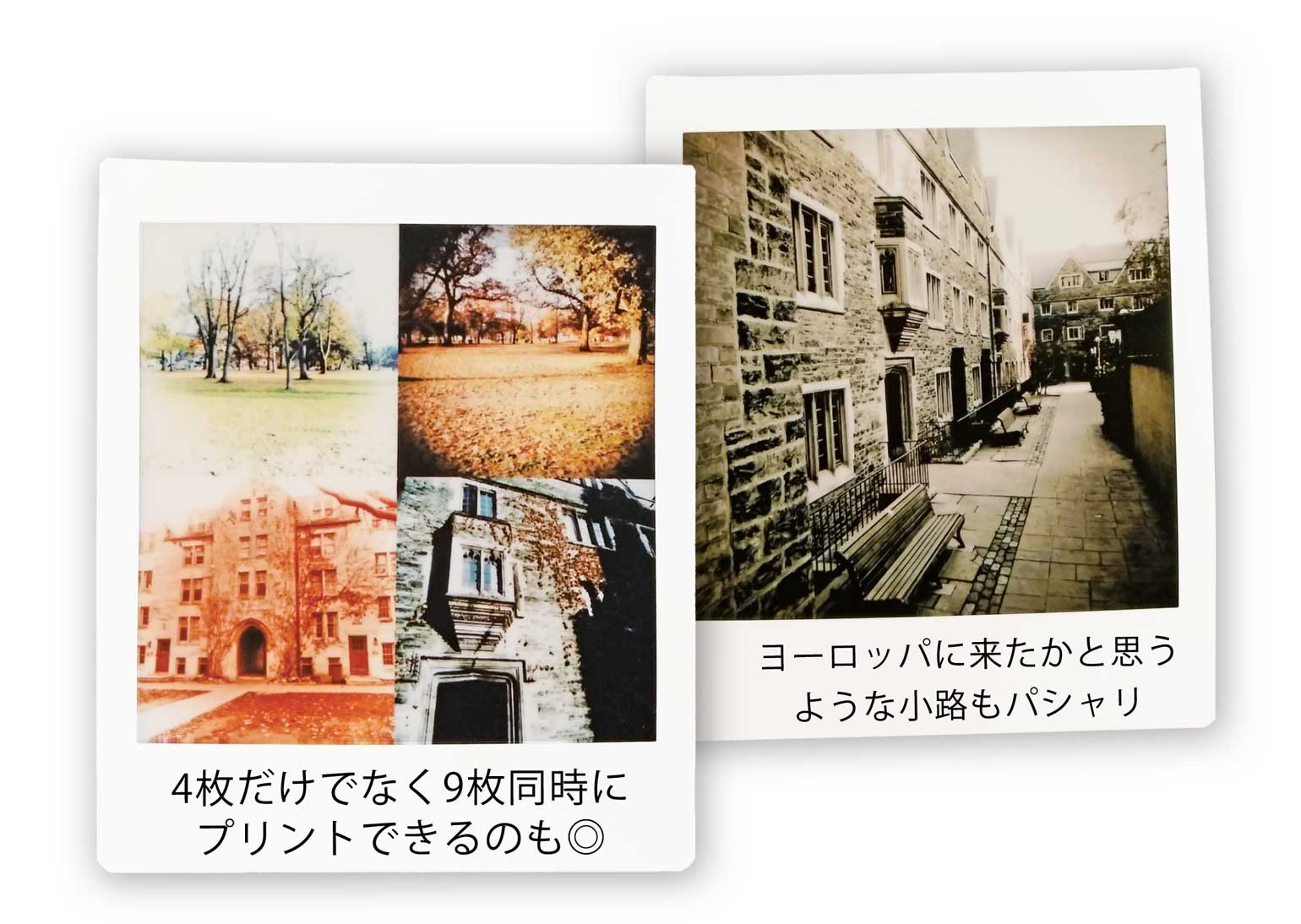 The tour takes you through places you wouldn't be able to see otherwise.
The cafeterias and libraries here are reminiscent of those from Hogwarts.
The tour surely allowed us to take a close look into the U of T campus. A 2-hour long tour was not a big issue thanks to the compact-sized camera that can be held with one hand. SQ10 allows you to take photos whenever you wish and print them however you wish. Now it's your turn to hit the streets with SQ10!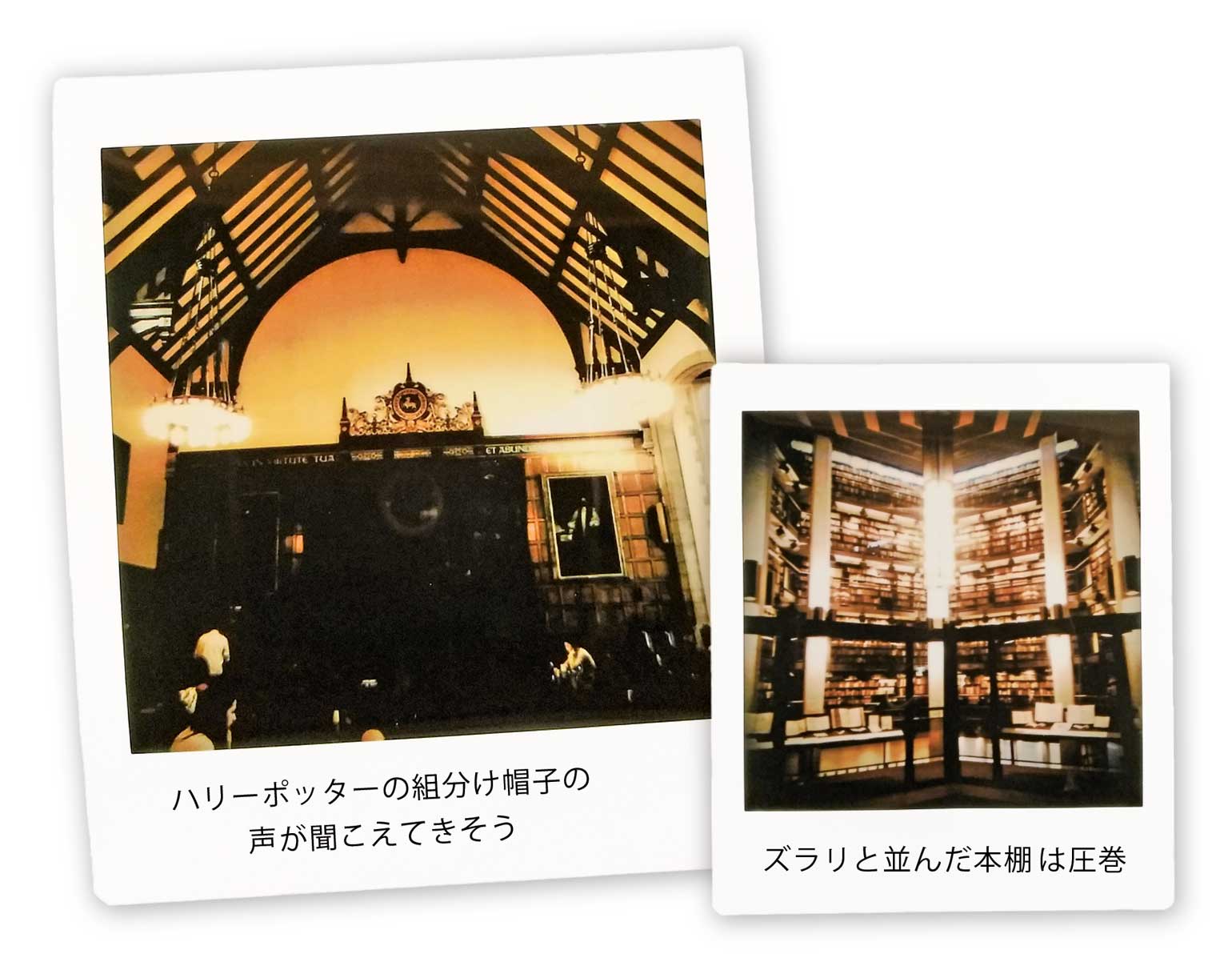 ---
instax SQUARE SQ10
Now with the long-awaited square-shaped film, SQ-10 allows you to play around with your photographs however you wish.
Check out their official page for more information:
instax.jp/square/