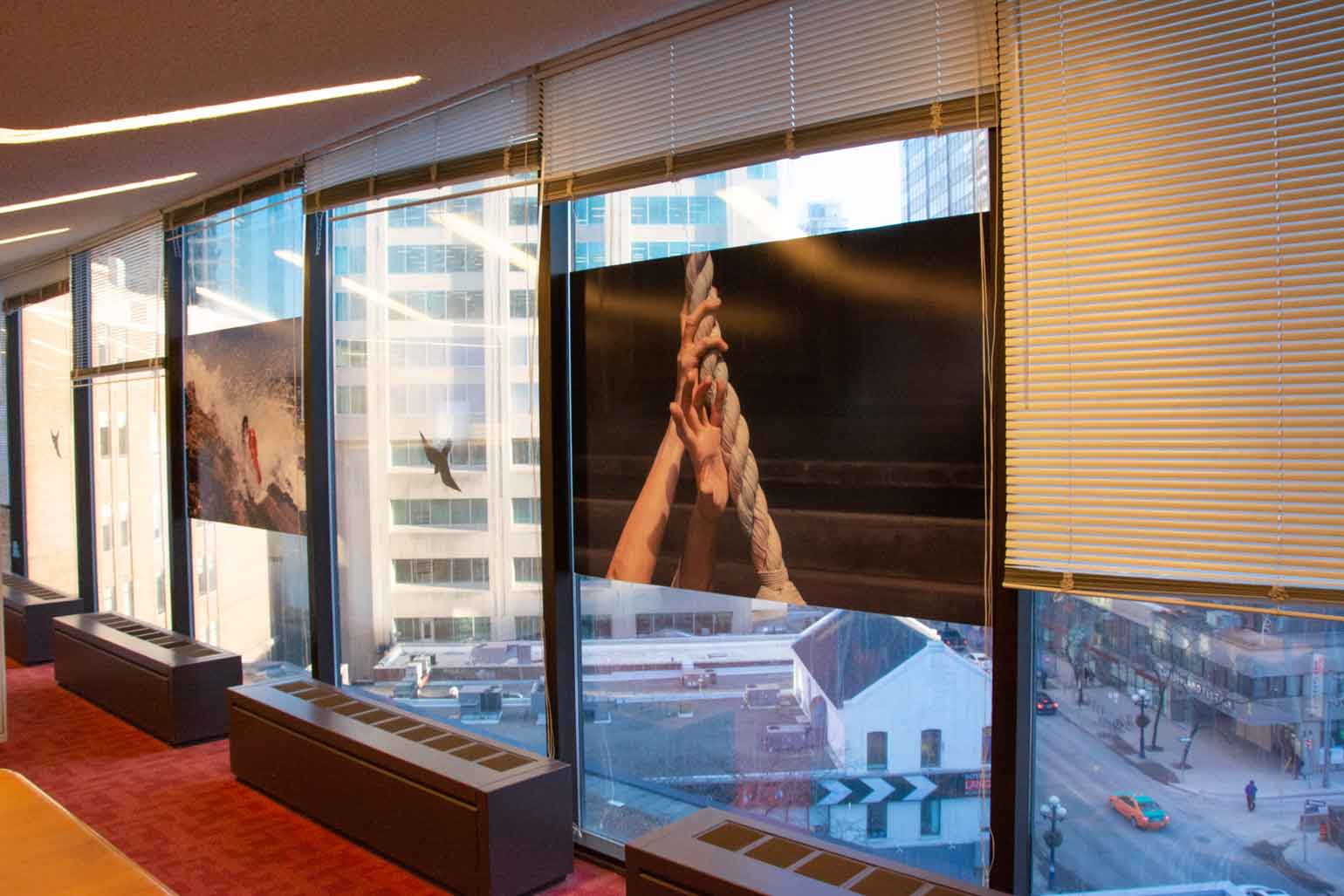 The multi-disciplinary event, Body in Fukushima: Reflections on the Nuclear in Everyday Life, has been exhibited in major venues across America and the exhibition (March 4 – April 14) and is now being held in Canada for the first time. The multi-sited, multi-media, and multi-disciplinary exhibition aims to "demonstrate how art can contribute to critical reflection on the nuclearization of everyday life in our contemporary world."
Since 2014, Eiko Otake and William Johnston have witnessed the changing landscapes of the largely evacuated area of Fukushima. Otake, an acclaimed Japanese movement artist has been working at the intersections of dance, art and performance since 1972. With her partner, Koma Otake who she met as a political science student in Japan, they created an influential body of movement-theater productions, theatrically staged performances, site works, dance videos, gallery-based performances installations and collaborations with leading music, dance and visual artists as a duo—Eiko & Koma. 

Johnston, a photographer and a historian in Japanese history and a professor of history of disease and public health at Wesleyan University, has been capturing Otake's movements and gestures.
In her performances, Otake "uses her body to make distance malleable, collapsing space and bringing the urgency of nuclear matters into ordinary places." (www.eikoandkoma.org)
"A lot of people may not know or realize that Japan is the only country to ever have a nuclear weapon used against it in history," she told Colorado Springs Independent. "The irony is that survivors of Nagasaki and Hiroshima have no idea why the Japanese government hasn't fully educated itself on radiation. This is very humiliating to people who were radiation survivors. I feel if I could use my body as a conduit, that would be good," Otake said. "I want people to feel the relationship between my poses, to my presence, to the landscape behind my body."
Toronto Reference Library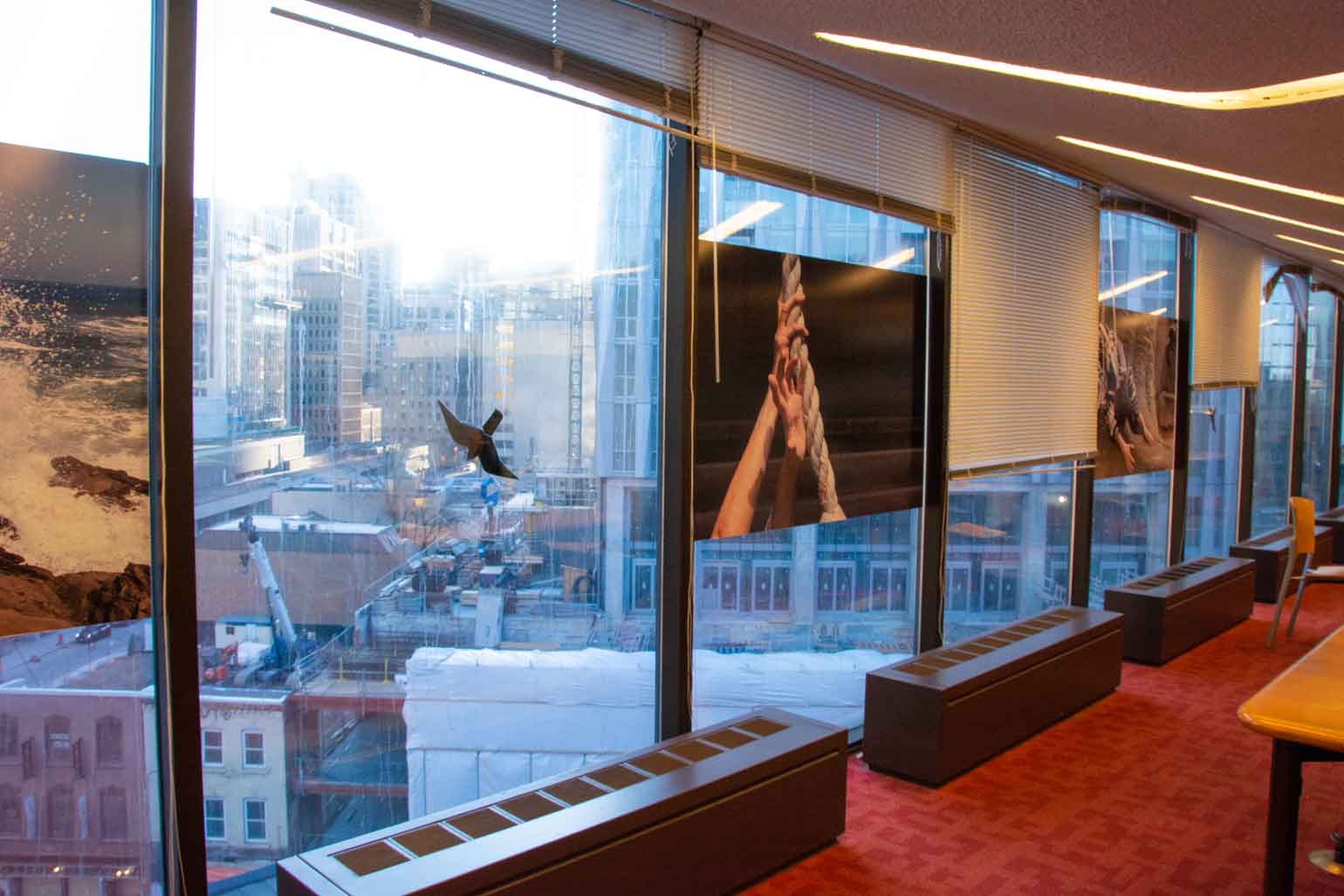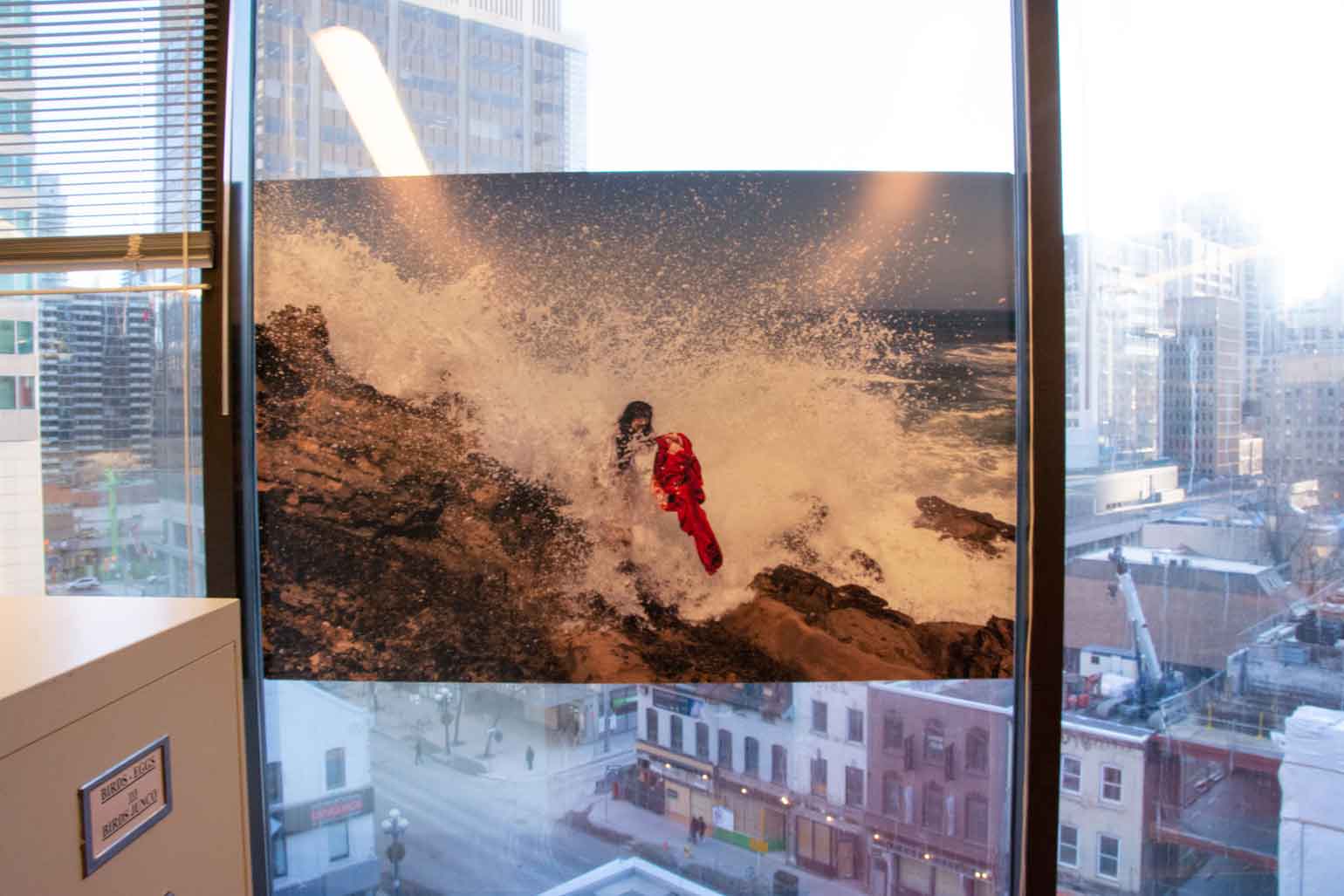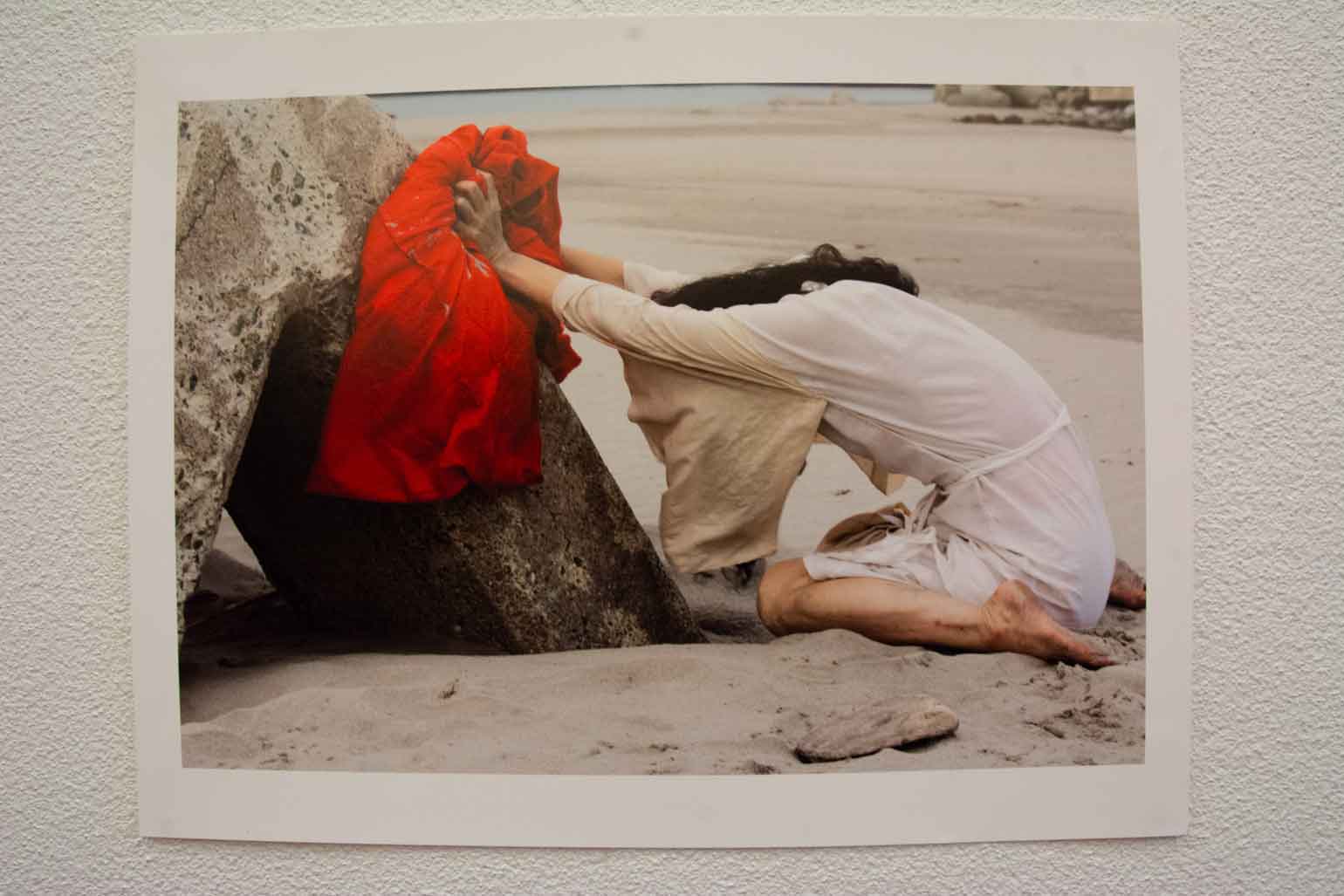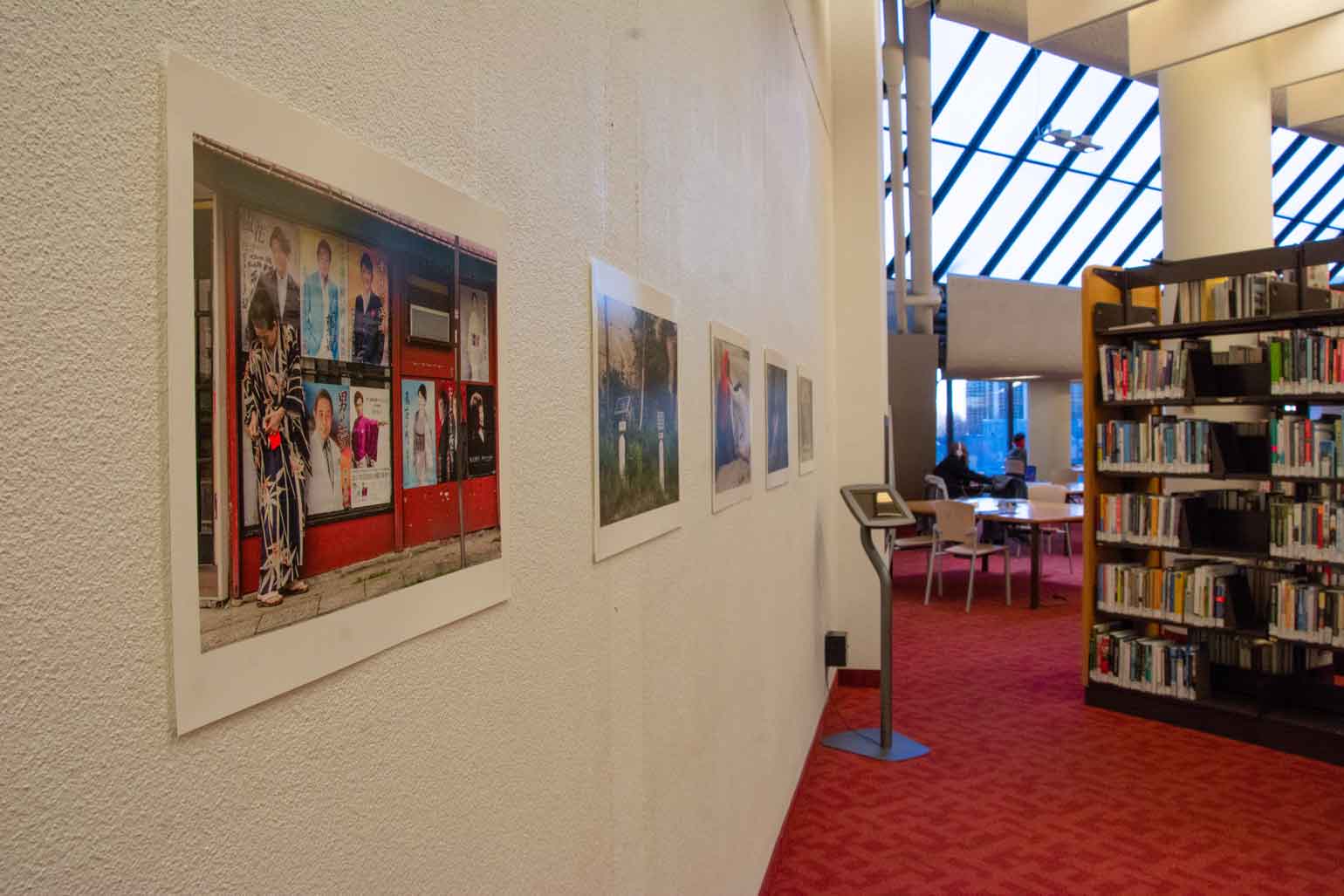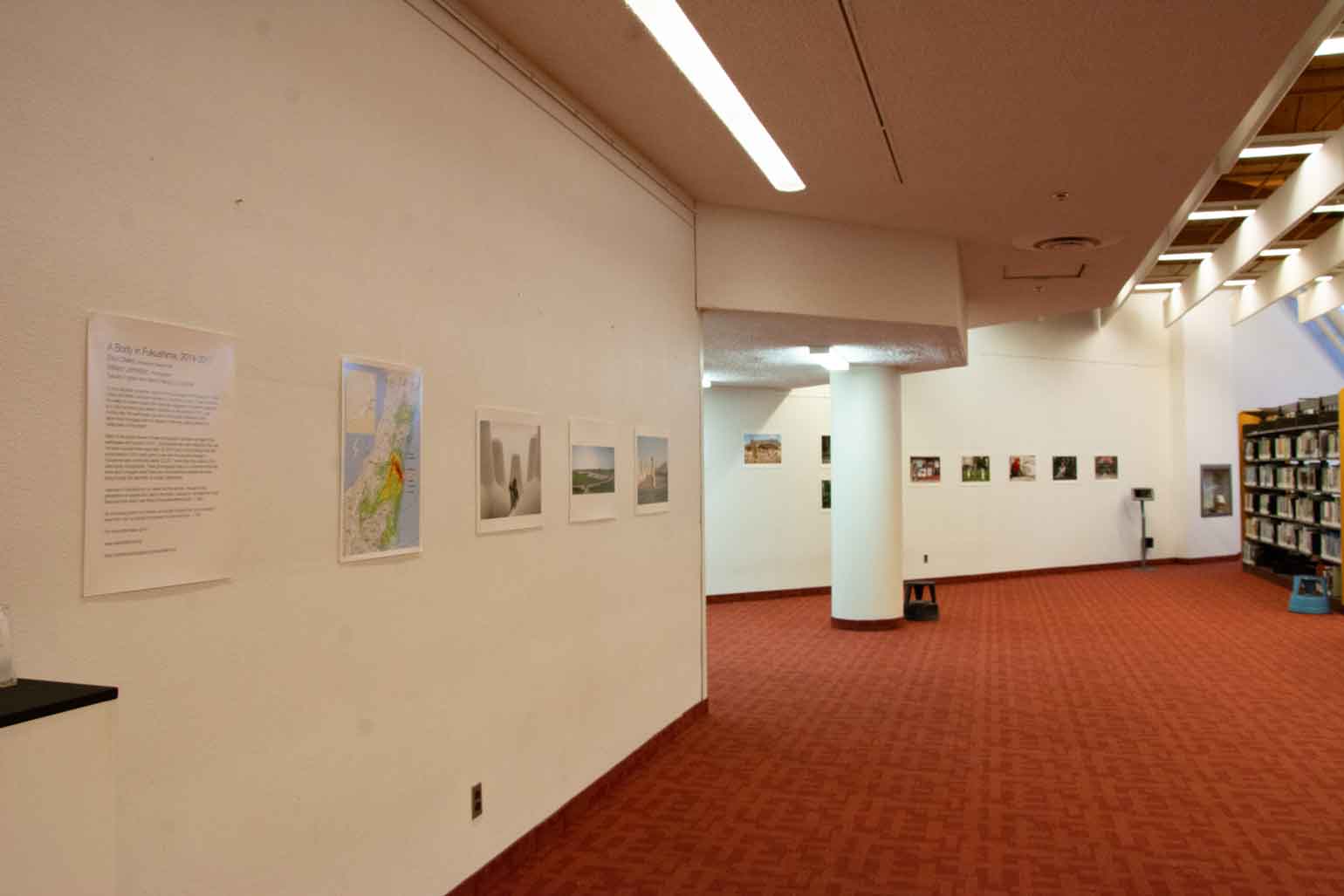 Robarts Library, Cheng Yu Tung East Asian Library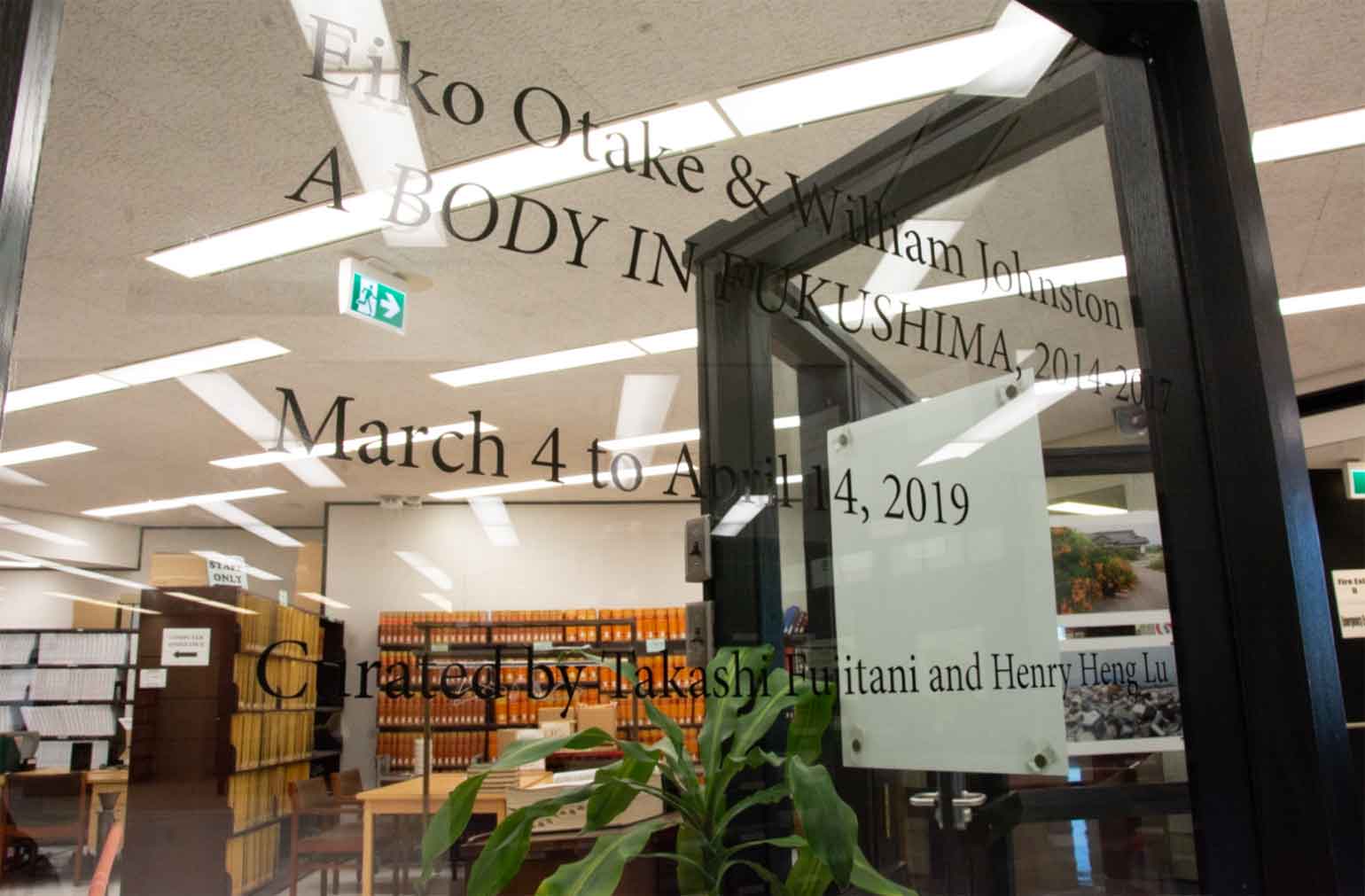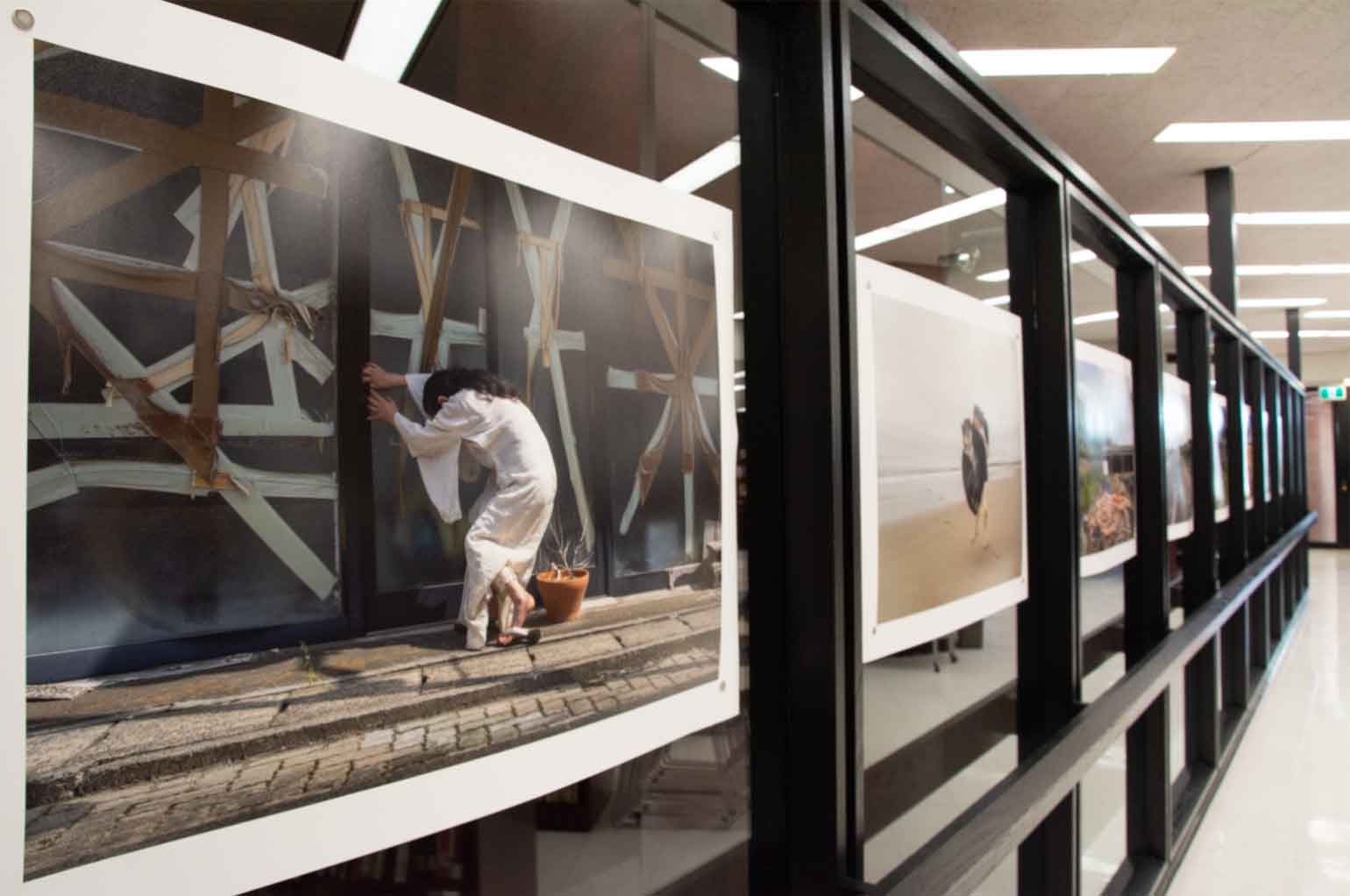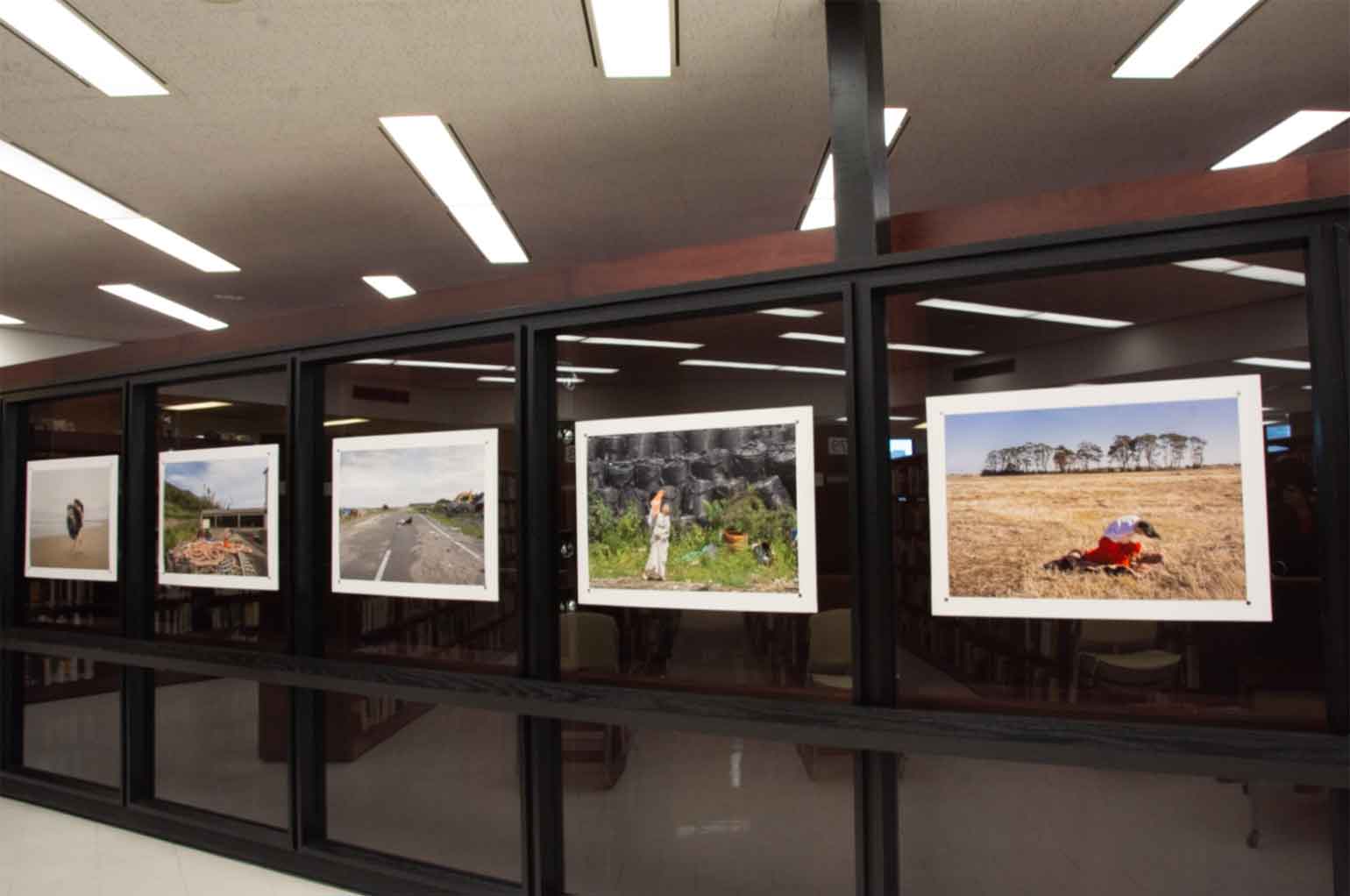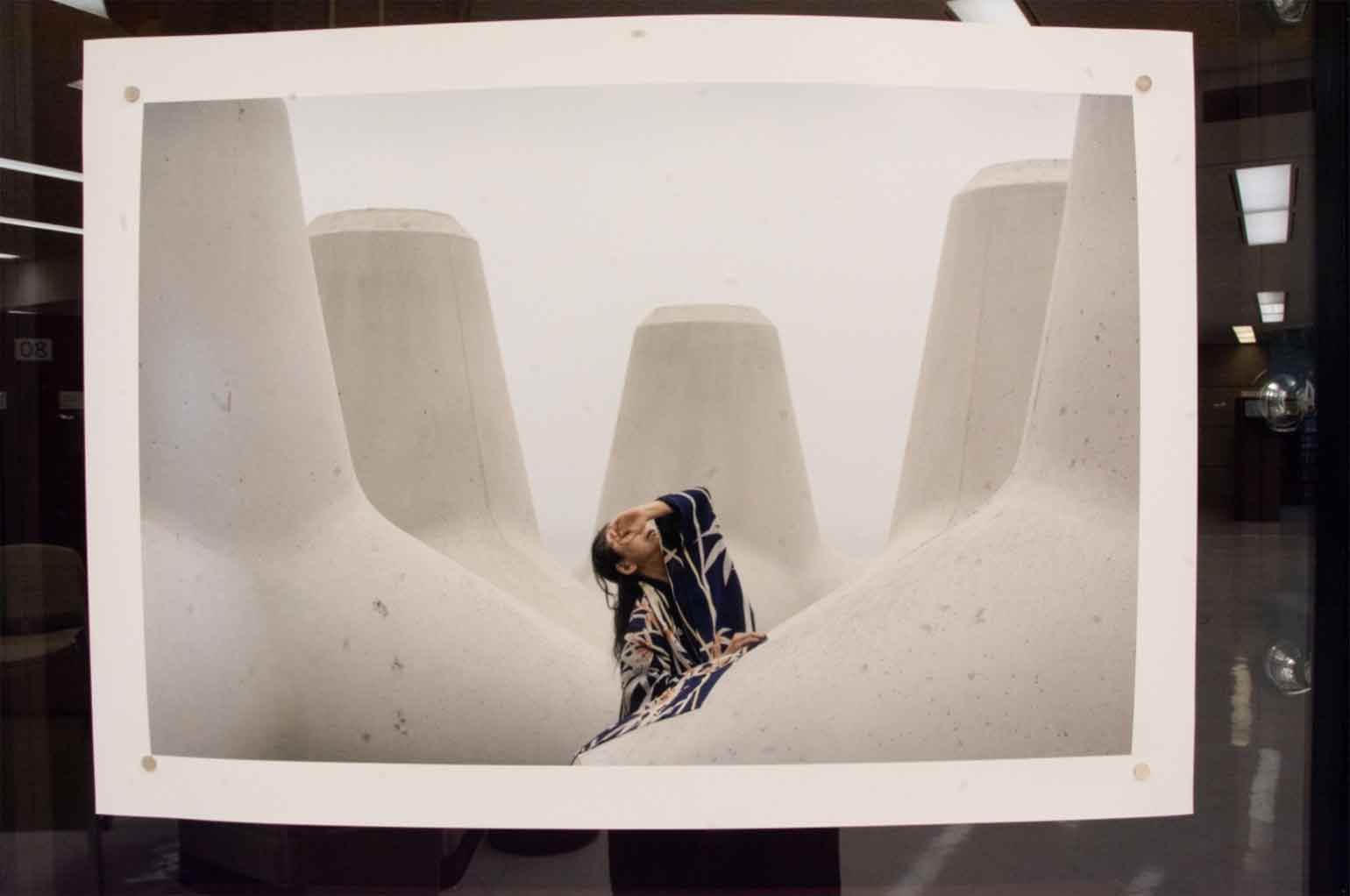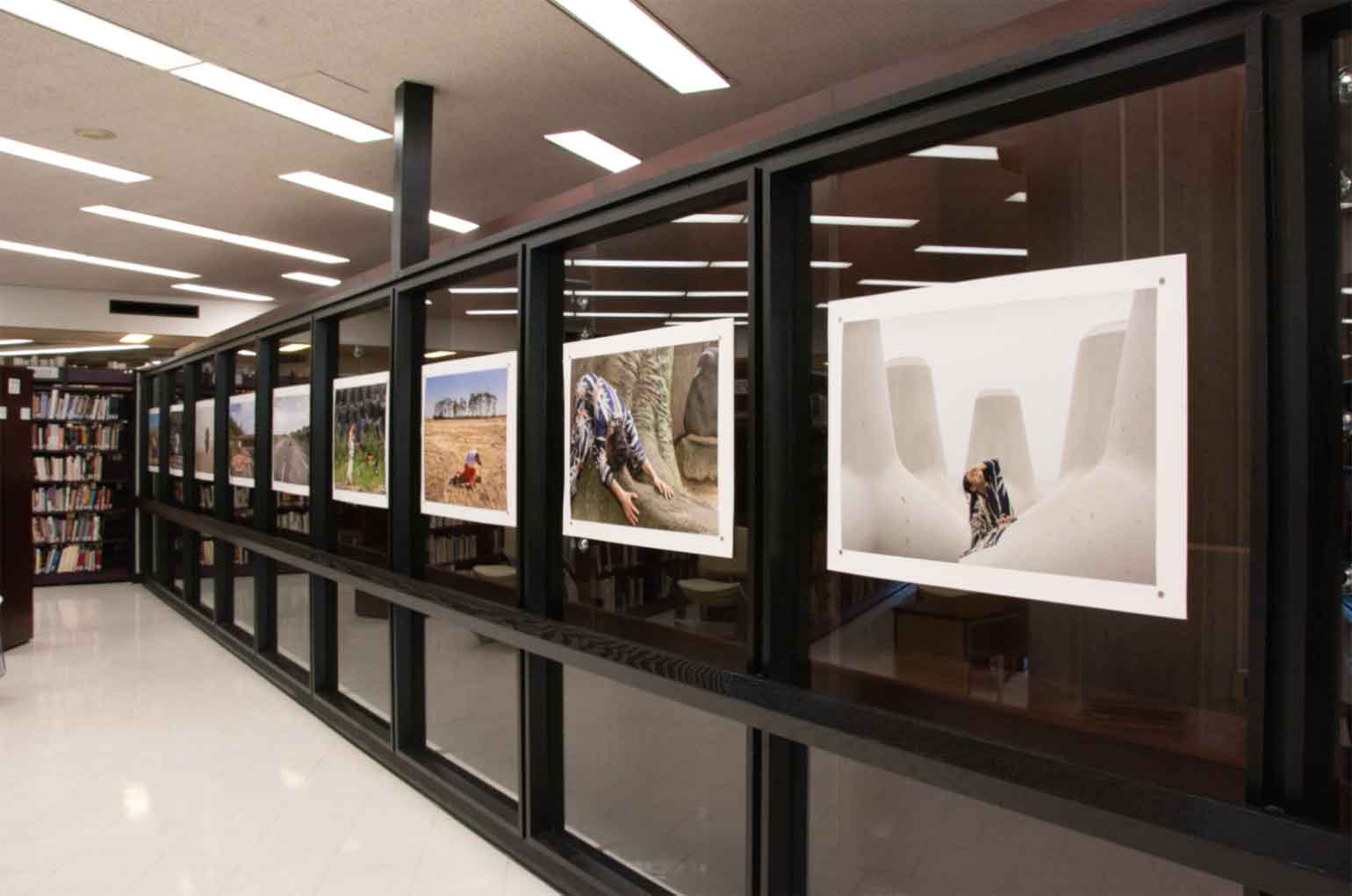 DESCRIPTION
NOTE: This event consists of three components: (1) Photo Exhibitions – March 4 to April 14; (2) A Body in a Library Performance by Eiko Otake – March 15; (3) Video Screening and Symposium – March 16. All three are free of charge. Registration is required ONLY for the the third part – Video Screening and Symposium.
This is a multi-sited, multi-media, and multi-disciplinary event that demonstrates how art can contribute to critical reflection on the nuclearization of everyday life in our contemporary world. Since 2014 Eiko Otake and William Johnston have photographed the performer among the ruins and abandoned places that have been left in the aftermath of the nuclear catastrophe of March 2011. Following a magnitude 9 earthquake off the coast of Northeastern Japan, a massive tsunami inundated reactors at the Fukushima Daiichi Plant, resulting in meltdowns in three reactors. The Fukushima disaster is regarded as the second largest nuclear accident in history, and yet its full consequences remain temporally and spatially boundless and ultimately unknowable — a reality that Otake's haunting bodily performances and Johnston's striking photography make so compelling. Otake's and Johnston's collaborative work on Fukushima has been exhibited in major venues across the Americas and appears in Canada for the first time. 
Otake is a world-renowned, movement-based artist who performed as Eiko and Koma for more than forty years before beginning her solo performances for the project, A Body in Places. Her awards include a Guggenheim, MacArthur, Samuel H. Scripps American Dance Festival Award, and Dance Magazine Award for lifetime achievement. William Johnston is a photographer and historian whose critically acclaimed written work and photography have focused on issues of the body, sexuality, disease, the environment, and public health. The symposium accompanying the exhibitions and performance will feature presentations by leading scholars and artists working across disciplines.
PHOTO EXHIBITIONS
DATES: March 4 – April 14, 2019 (depending on the library hours)

LOCATIONS: 
Robarts Library, 130 St. George Street, Toronto, ON
1st floor exhibition area,and 8th floor, Cheng Yu Tung East Asian Library
Toronto Reference Library, 789 Yonge St., Toronto, ON
3rd and 5th floors
CURATORS:
Takashi Fujitani, Director, Dr. David Chu Program in Asia Pacific Studies
Henry Heng Lu, Independent Curator and Founder, Call Again