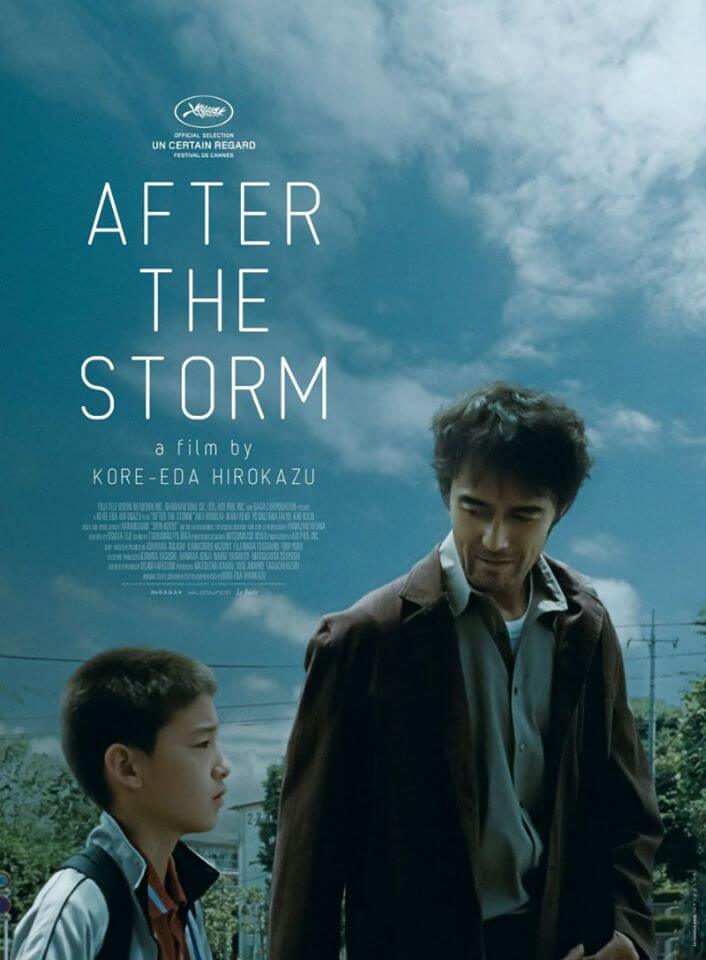 We hope this finds everyone healthy and safe. We very much miss seeing you at the JCCC but we will do everything we can continue providing you with Japanese cultural offerings and Japanese Canadian heritage content. These efforts include a weekly on-line Japanese film series until we can again open our doors to you and meet in person. Please stay well and enjoy the show!
"Hirokazu Kore-eda Only Makes Great Movies, But This Tender Drama Is One of His Best"
– INDIEWIRE
Ryota is in trouble. A once prize-winning author, he has been abandoned by his muse and it is now 15 years since his last novel. He ekes out a living as a small time detective, a job that he deludes himself into believing is research for his next book. His father has just died, he struggles with a destructive gambling addiction and his mother and ex-wife are moving on with their lives. Renewing contact with his estranged family, Ryota struggles to take back control of his existence and to find a lasting place in the life of his young son. One night a typhoon strikes. The fractured family is forced to spend the night together at Ryota's mother's tiny danchi apartment, offering up the stage for dramatic reconciliation or the final dissolution of the family.
This being Kore-eda we know it will be neither but something with much greater subtly but no less powerful.
Starring Hiroshi Abe, Yôko Maki, Satomi Kobayashi, Lily Franky.
In Japanese with English Subtitles / 117 minutes
This link will go live from Friday June 12, at 9:00 am to Sunday June 14 at 9:00 pm. You can make your purchase anytime between the hours noted and will be able to watch the film at your leisure. Your access to the film will be active for 48 hours upon payment.