Established in 1860 by Mr. Tsuji in Kyoto, Japan, Tsujiri has created one of the most renowned premium matcha and offers traditional Japanese sweets across the world. Flashforward to 2019, the first Tsujiri Patisserie by chef Tomoyuki Rikuta has opened in downtown Toronto! The shop has a minimalistic design with a hint of traditional Kyoto cafes.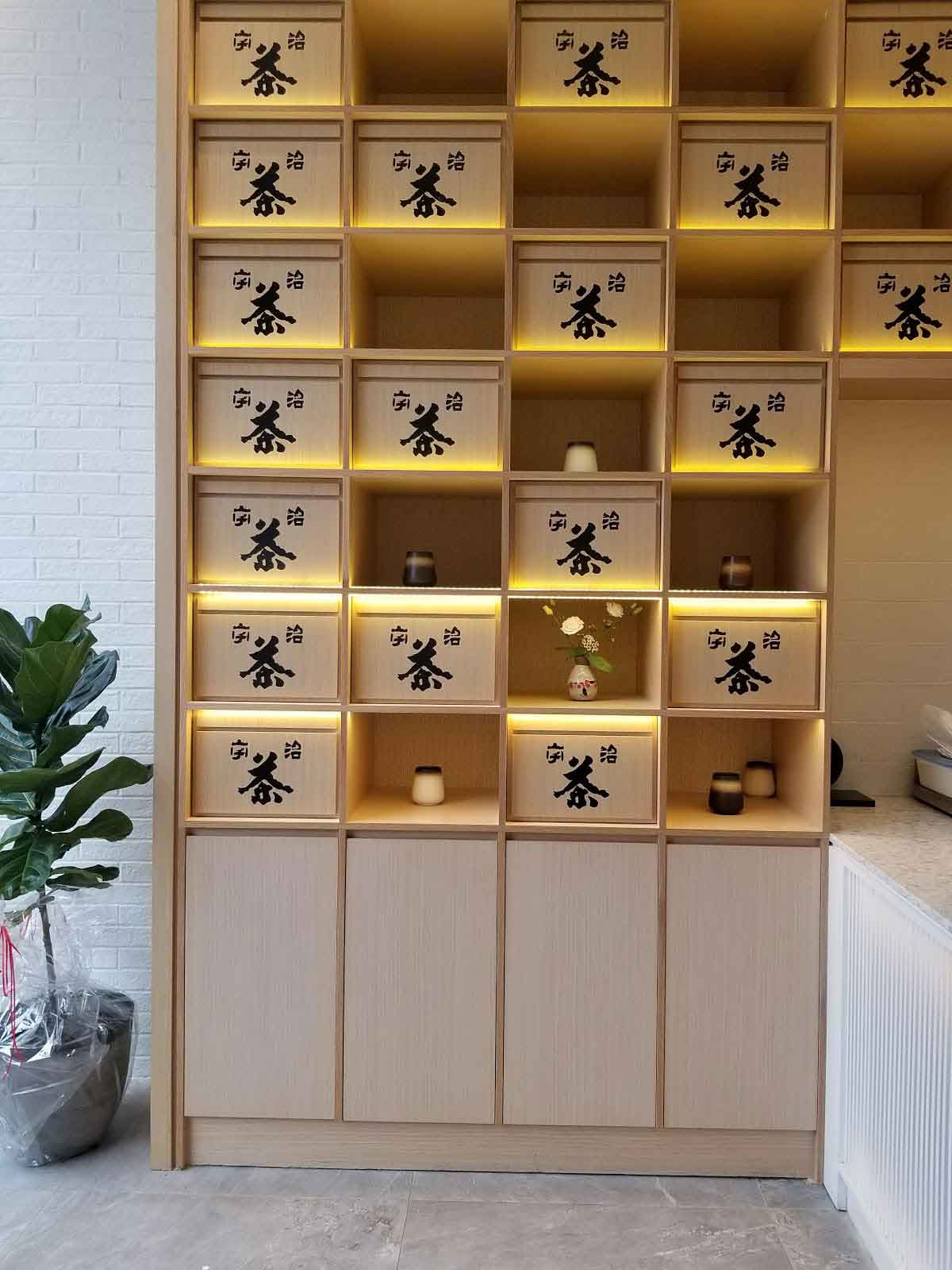 So what's on the menu?!
They serve all the classic matcha and hojicha soft serves, parfaits and lattes. They got  daifuku, matcha croissant, double formage matcha cheesecake and Azuki matcha cake, lava cake and other matcha cakes. They also serve seasonal and new products! Yay! Some of the menu items like the cakes or the eclairs etc. vary daily so may not be available everyday. This is why you have to visit matcha often!
The cafe opens at noon but serves some of the items like the Wagashi platter around 1:00 pm. Everything is baked daily and most of the products are sold out by 4-5 pm so make sure to plan ahead.
My most favorite items were the matcha strawberry daifuku and the crunchy matcha eclair.
The daifuku melts in your mouth and not too sweet. Pair it with matcha or sencha tea.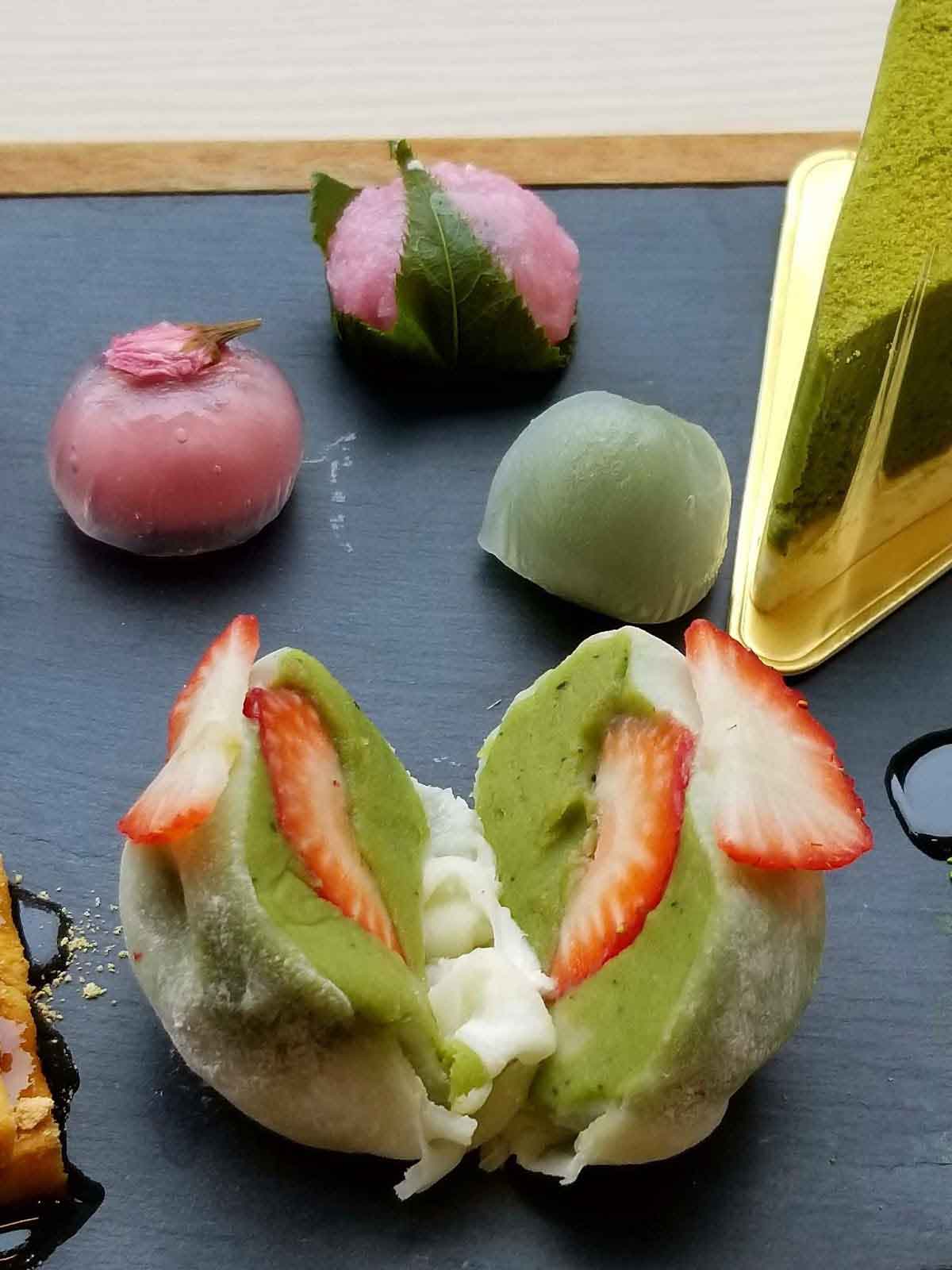 The eclair is crunchy and flaky on the outside and filled with matcha cream on the inside. Pair it with hojicha latte, matcha sesame latte or hojicha or sencha tea.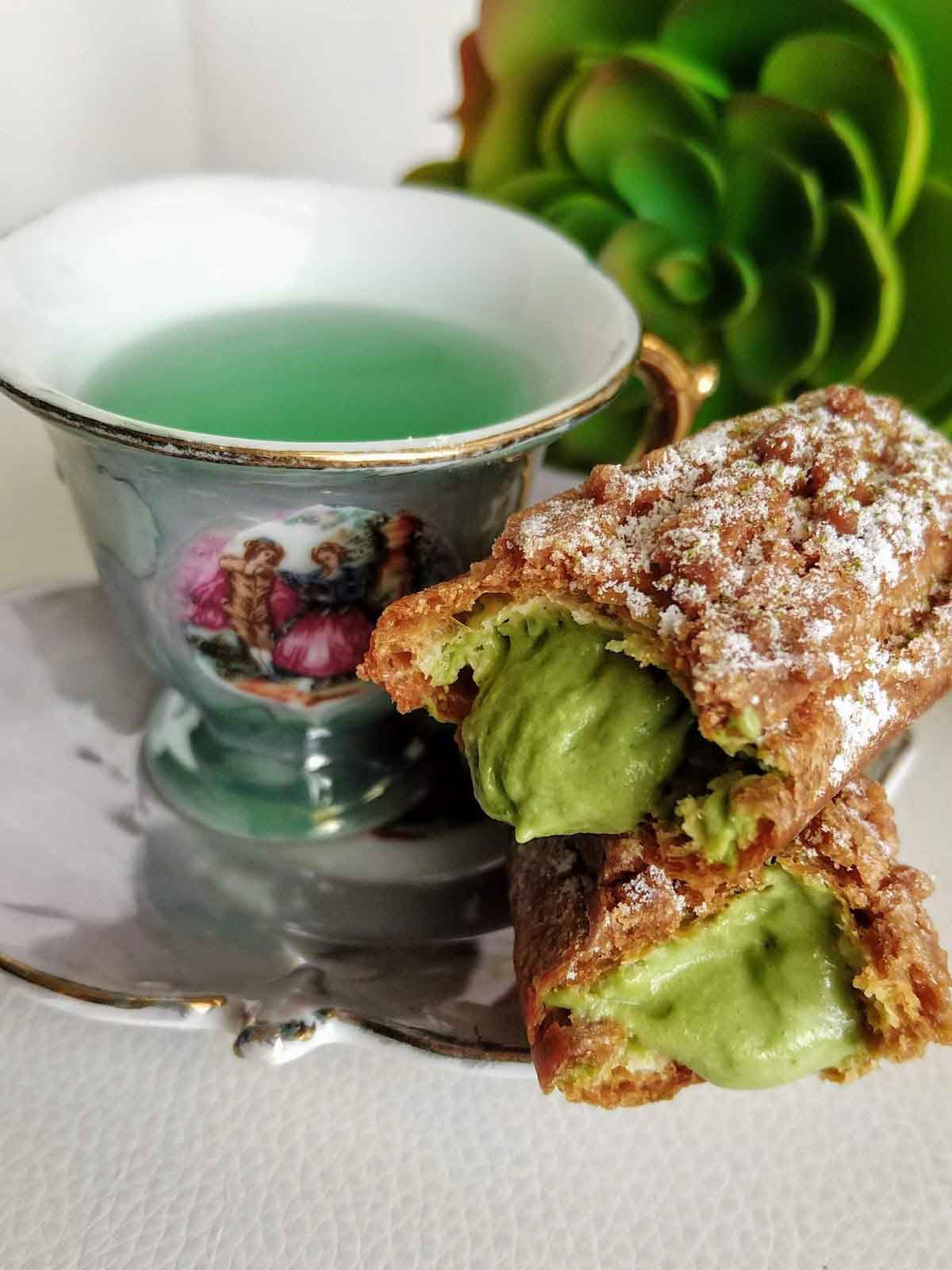 Matcha lava cake has a bit of everything. Matcha cake, matcha cream and soft serve. It's perfect if you're new to matcha and Tsujiri. You'll  have the opportunity to sample multiple products merged into one luscious treat!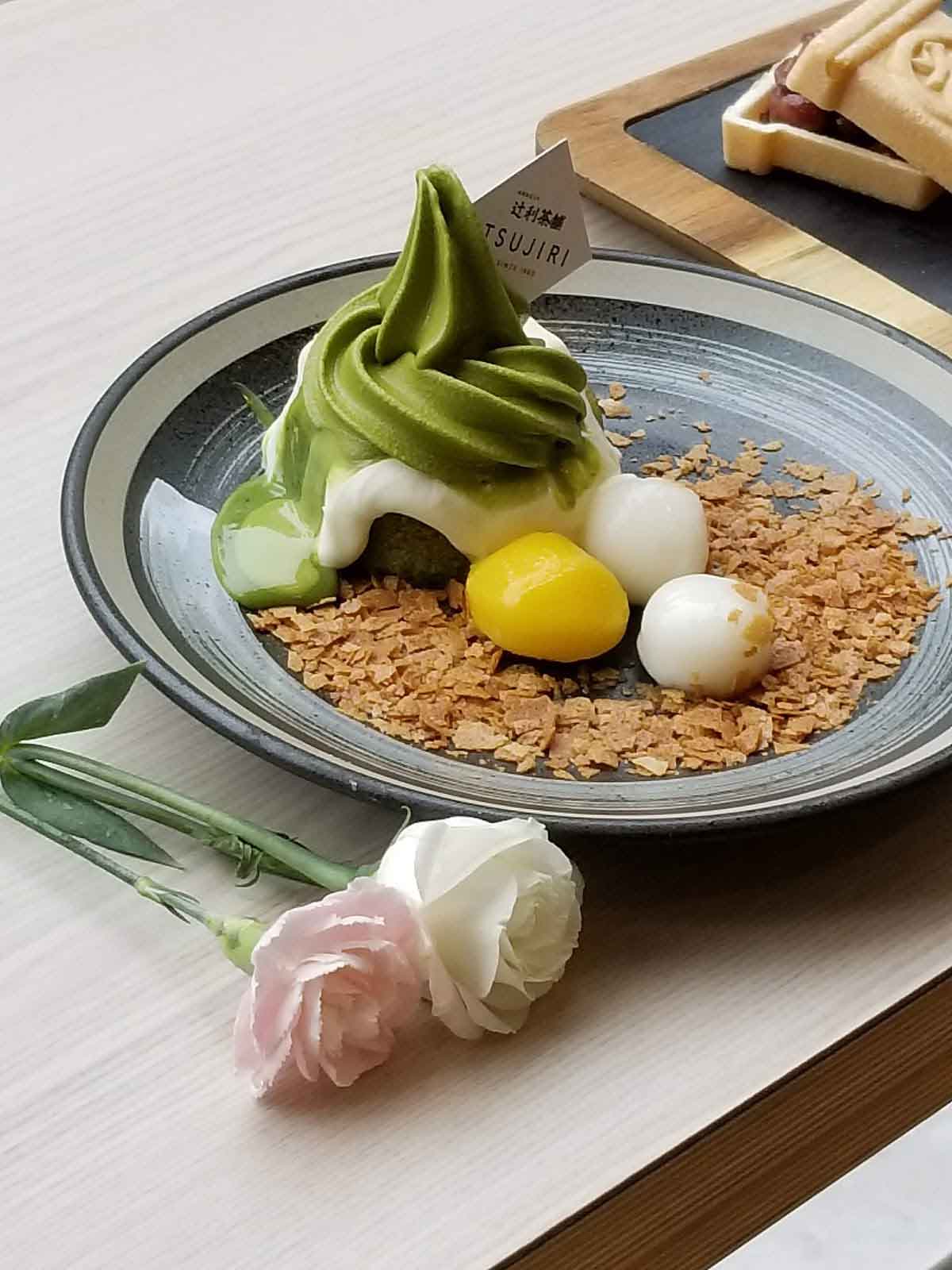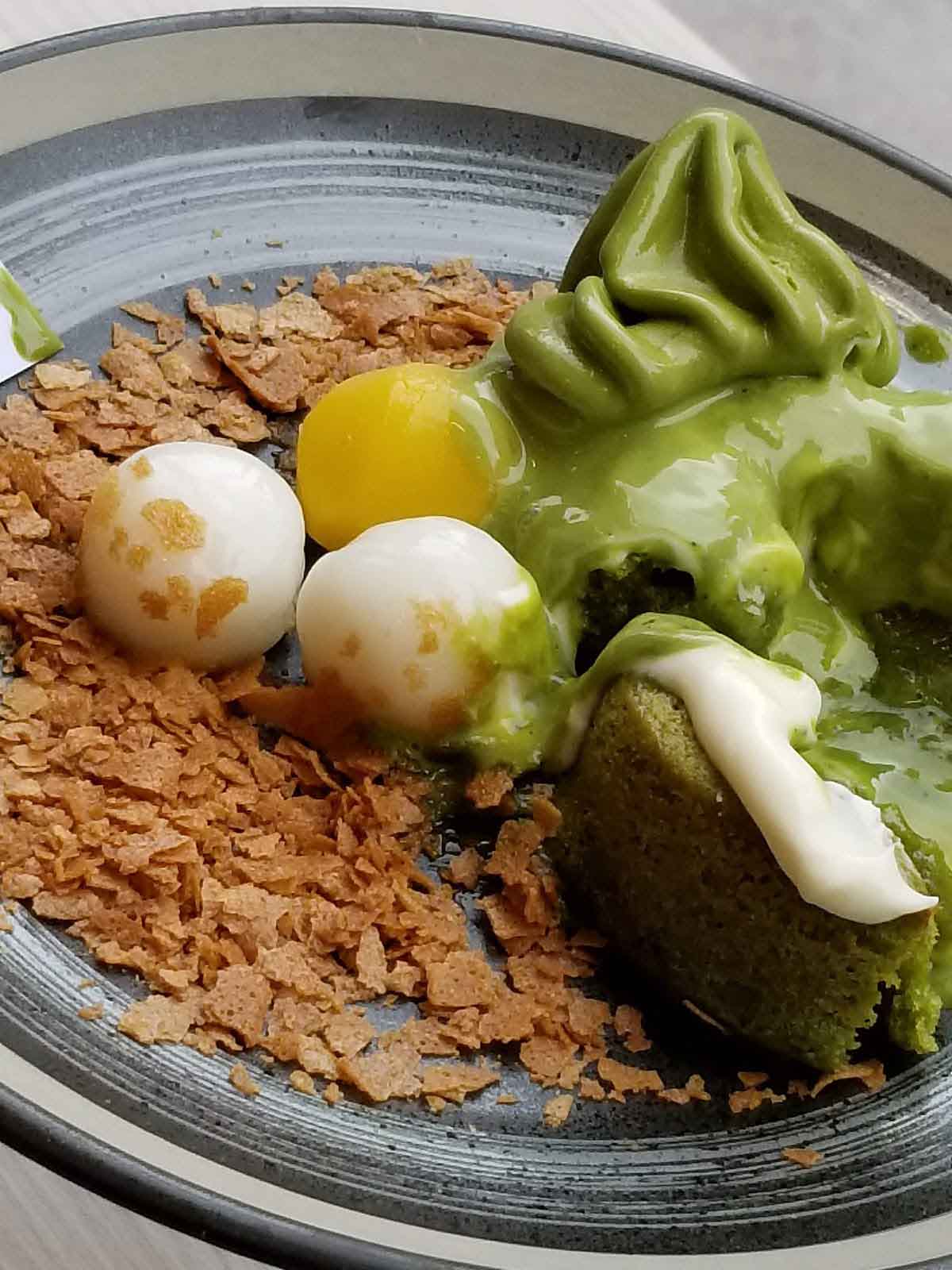 The Wagashi platter comes with 2 teas, daifuku, warabimochi and cheesecake. I think we had the option to choose the cake. The platter is perfect to get a taste of traditional sweets and perfect for sharing. It is not too sweet like most of the other treats from Tsujiri.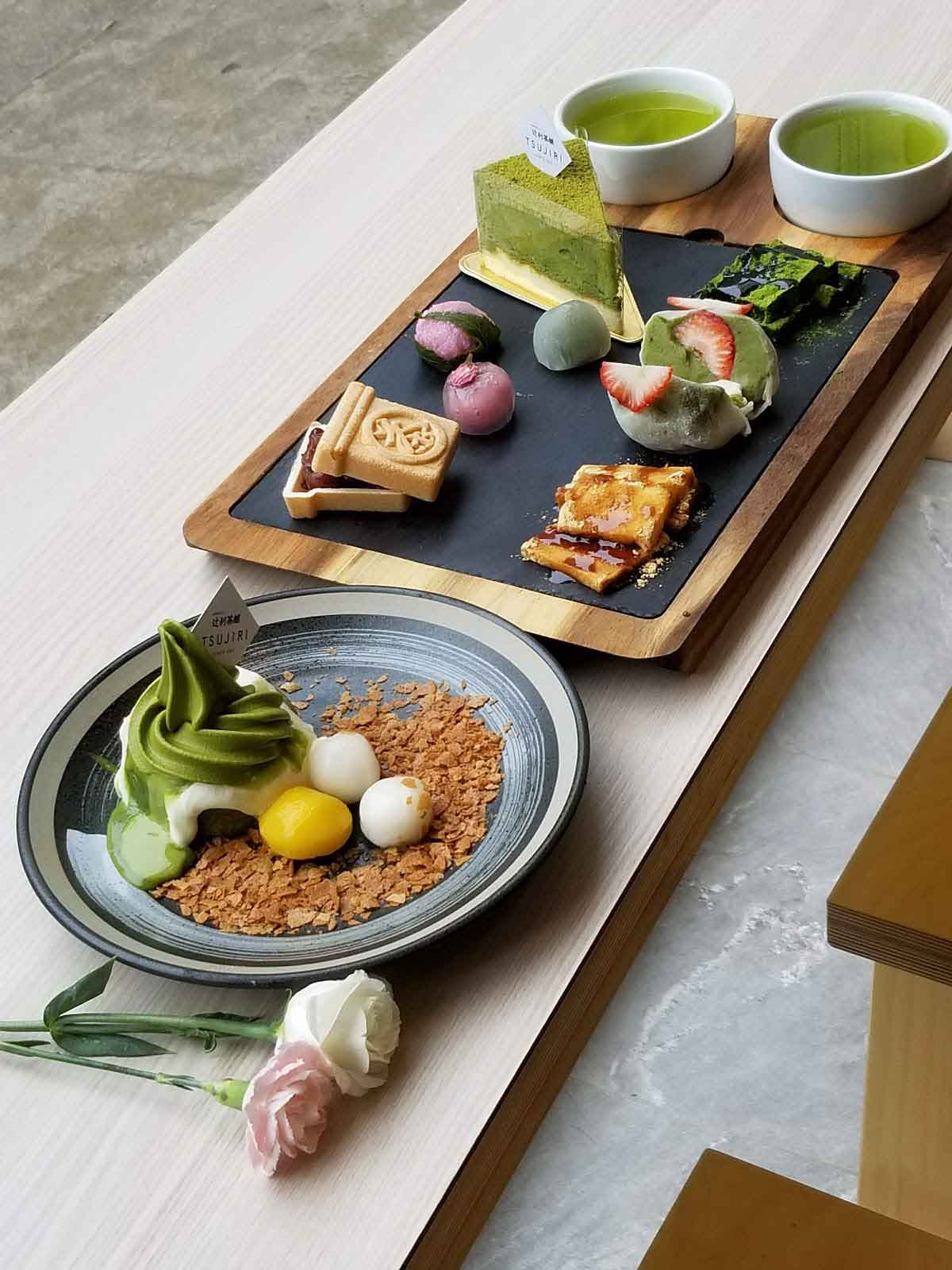 The cheesecakes are very rich and creamy yet lighter than North American ones. I suggest to share unless you're a super cheesecake fan. Pair the cheesecake with matcha, hojicha or sencha tea. I find lattes and cheesecake a bit of a heavy combination.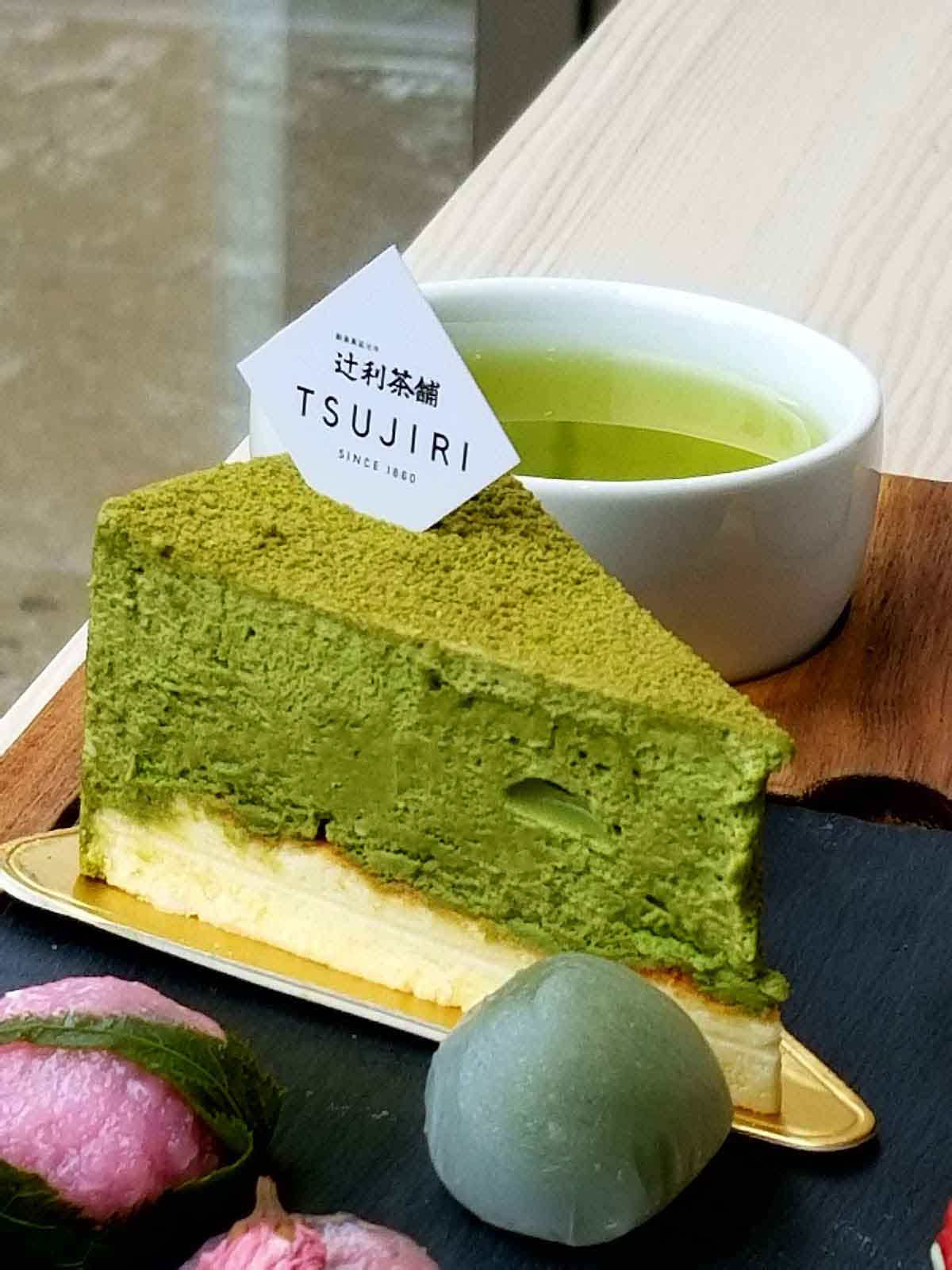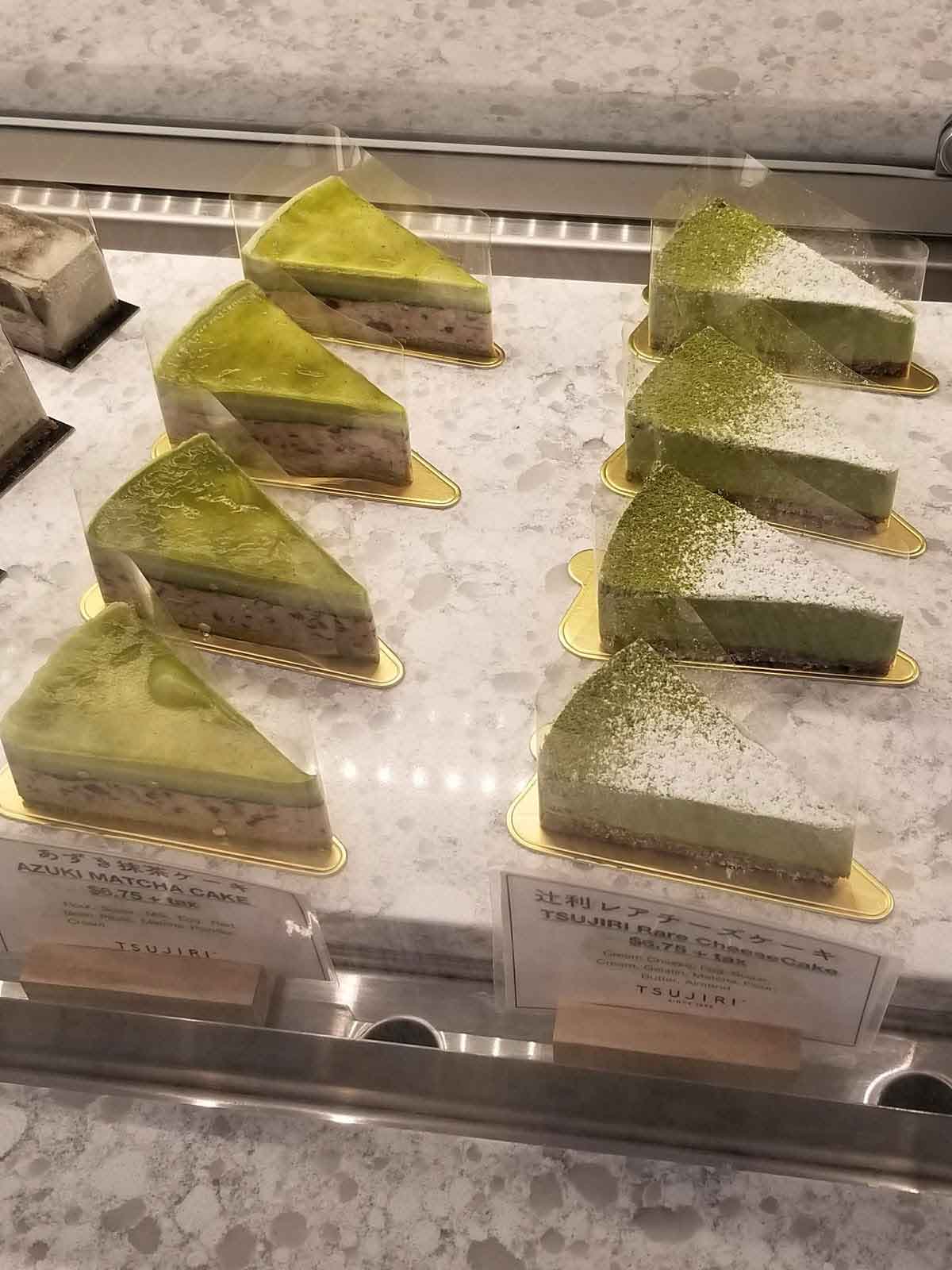 Don't forget to take photos! Follow @ogmatcha on Instagram! Tag #ogmatcha to share with me. I love to see how matcha you enjoyed it!