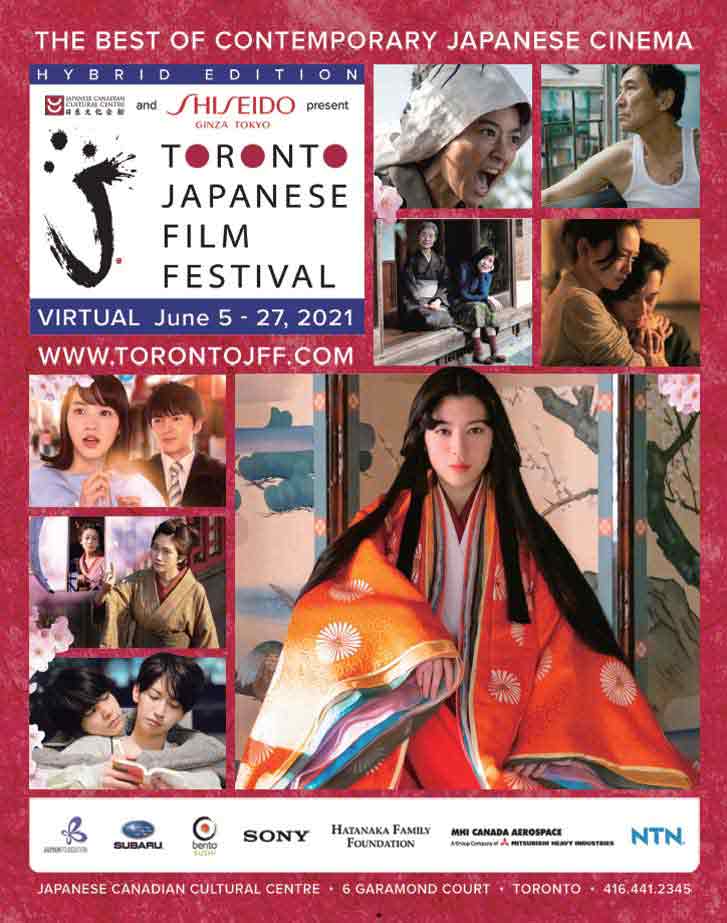 The Japanese Canadian Cultural Centre's 10th annual Toronto Japanese Film Festival (TJFF) will be presented in a hybrid format from June 5 to 27, 2021. During this period, TJFF screenings will be held online, with select onsite screenings at the JCCC's Kobayashi Hall planned for October. The festival has now grown into one of the largest film events of its kind in the world and is recognized by the Japanese film industry as a vital conduit for bringing Japanese film to international audiences.
 

North American and Canadian premieres include Hiroki Kadokawa's foodie-friendly historical drama, MIO'S COOKBOOK, Keisuke Yoshida's all-star boxing epic, BLUE, Katsuhide Motoki's period dramedy, ANGRY RICE WIVES, Shuichi Okita's surreal examination of aging and loneliness, ORA ORA BE GOIN' ALONE, Yuichi Fukuda's manic manga adaptation and ode to high-school delinquency, FROM TODAY IT'S MY TURN, and Masayuki Suo's delightful love letter to Japan's silent film era, TALKING THE PICTURES.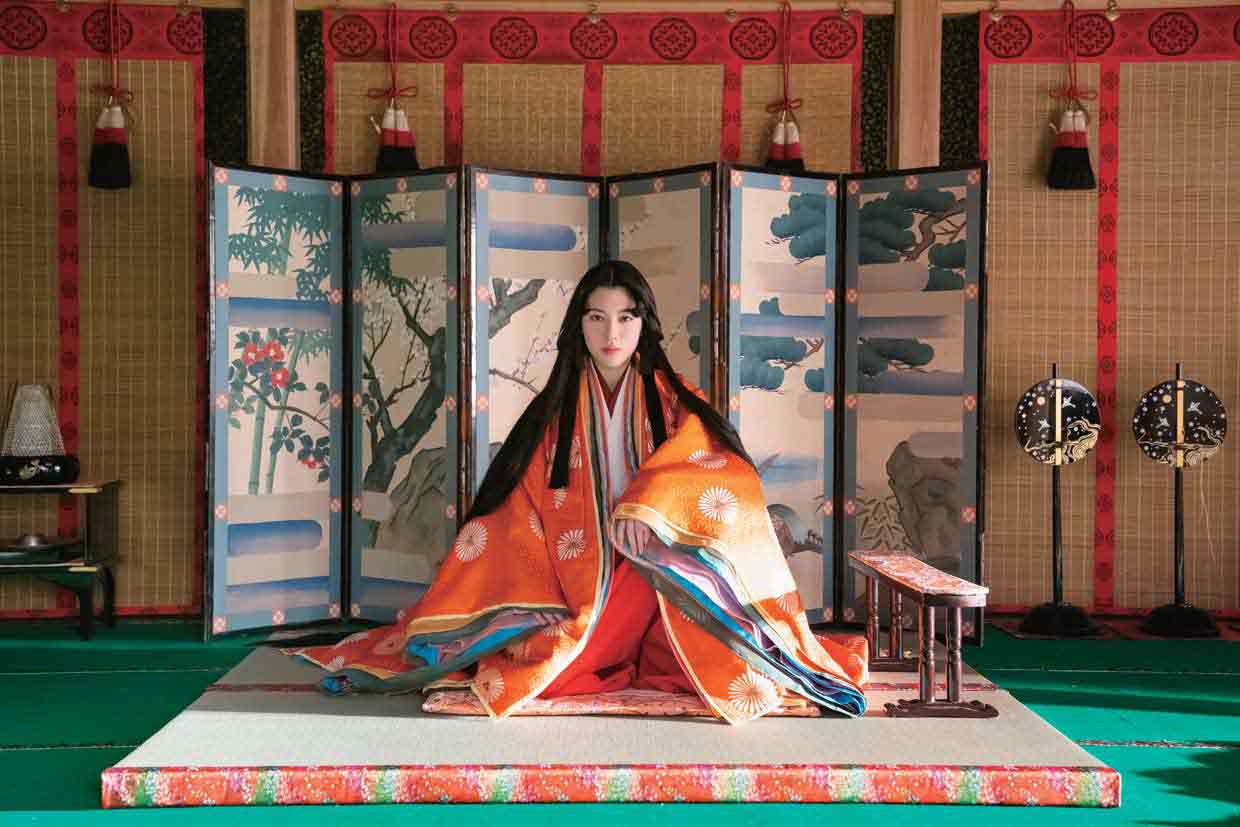 The work of leading women directors are well-represented in this year's line-up including Akiko Ohku's HOLD ME BACK, winner of the Audience Choice Award at the Tokyo International Film Festival, Miwa Nishikawa's UNDER THE OPEN SKY, which features a searing career-best performance by Koji Yakusho, Naomi Kawase's powerful story of motherhood TRUE MOTHERS, which was Japan's representative candidate for the Academy Awards, and Hitomi Kuroki's historical fantasy THE DEVIL WEARS JU-NI HITOE KIMONO.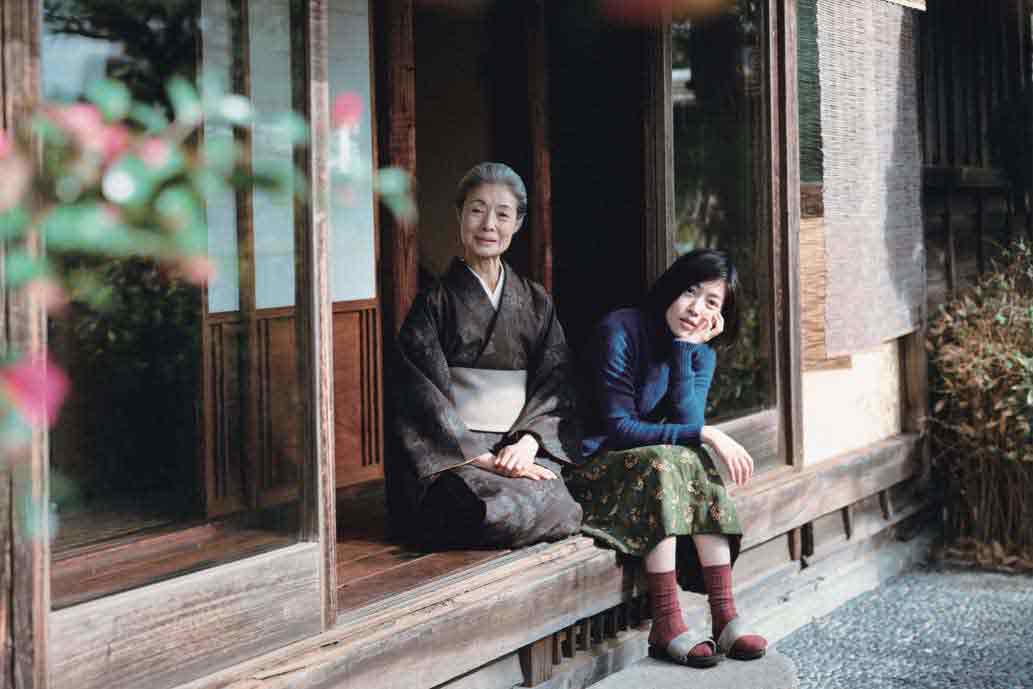 Two of Japan's top young stars Tadayoshi Okuda and Ryo Narita find one another in Isao Yukisada's touching LGBTQ romance THE CORNERED MOUSE DREAMS OF CHEESE, while photographer Yoshihiko Ueda's debut feature A GARDEN OF THE CAMELLIAS is a ravishingly beautiful examination of the exquisite transience of life, and Michihito Fuji's THE BRIGHTEST ROOF IN THE UNIVERSE is a whimsical comedy-drama that tells the tale of a troubled 14-year-old girl visited by a magical stranger. This year's anime premiere is LIP X LIP FILM X LIVE, a hybrid anime movie and "live concert performance" by the popular "vocaloid" virtual popstars Lip x Lip.
Documentaries include Eiji Sakata's study of the world of sumo wrestling, SUMODO – SUCCESSORS TO THE SAMURAI, Kazuma Tabei's exploration of one of Uruguay's most famous presidents, HOSÉ! JOSE MUJICA!, and Kimio Watanabe's depiction of the 1965 Paralympic Games, TOKYO PARALYMPICS: FESTIVAL OF LOVE AND GLORY.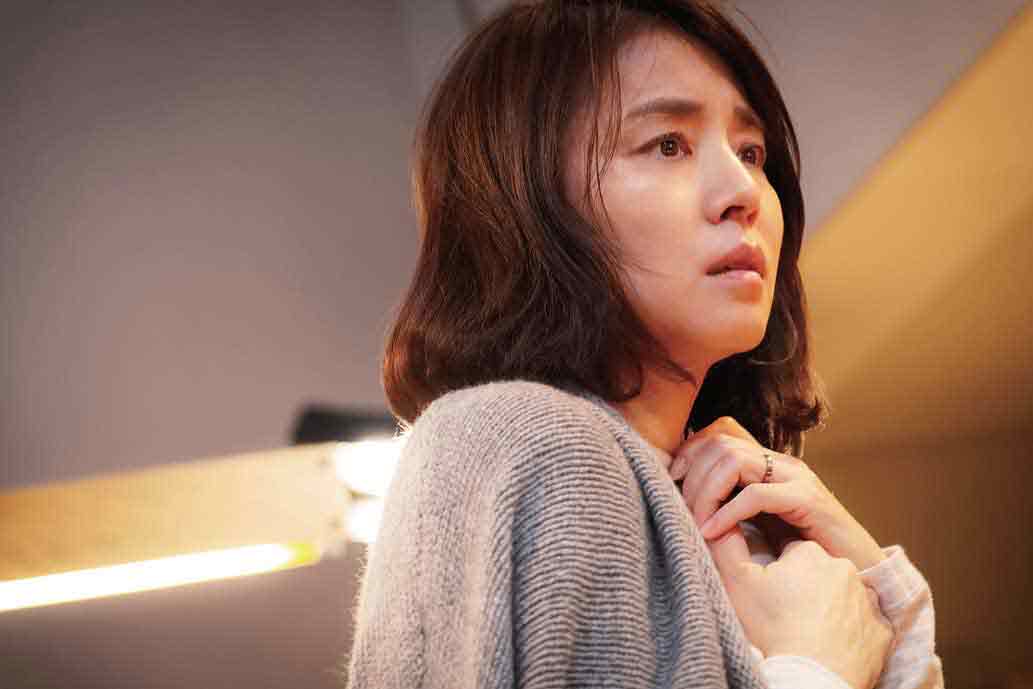 Other screenings include Yukihiko Tsutsumi's intense family drama, HOPE, Mitsuhito Fujii's yakuza thriller, A FAMILY, Rikiya Imaizumi's compelling indie romance, JUST ONLY LOVE, Anshul Chauhan's multiple award-winning drama of buried family secrets, KONTORA, Koichiro Miki's adaptation of Wataru Watanabe's popular cycling manga, YOWAMUSHI PEDAL: UP THE ROAD, and Shinya Ayabe's high-energy tale of food-obsession, SCHOOL MEALS TIME: FINAL BATTLE.
This year TJFF will offer individual tickets at CAD $9.99 as well as ALL ACCESS FESTIVAL PASS at CAD $99.99. Please enjoy the films at home with your family. The ticket sales period starts Monday May 10 at 10am (EDT) and continues to the end of the festival on June 27th. Films are presented through our online platform partner CINESEND. Some films do address adult themes, so please check age recommendations. 
BLUE BLUE/ブルー
107min/2021 Director: Keisuke Yoshida INTERNATIONAL PREMIERE
NOTE: THIS FILM IS NOT AVAILABLE FOR VIEWING IN QUEBEC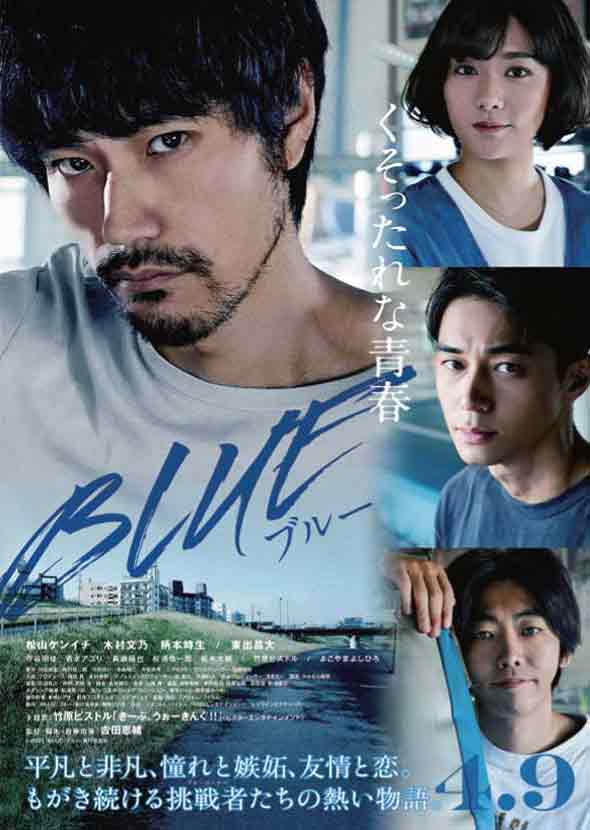 Nobuto Urita is a boxer who loves his sport more than anything. No matter how hard he tries, he keeps losing his matches. Meanwhile, Kazuki Ogawa who spars with Urita at the same gym is a boxer with elite talent and skills; his eventual road to the championship is assured. Ogawa is also engaged to Chika Amano. She is a childhood friend of Urita and his first love. Also on hand is Narasaki who comes to train simply to look "cool" but discovers his own talent and passion. Director Yoshida, working from his own script, illuminates the passionate intensity of the world of boxing with intelligence, sensitivity and humour.
Staring Kenichi Matsuyama, Fumino Kimura, Tokio Emoto, Masahiro Higashide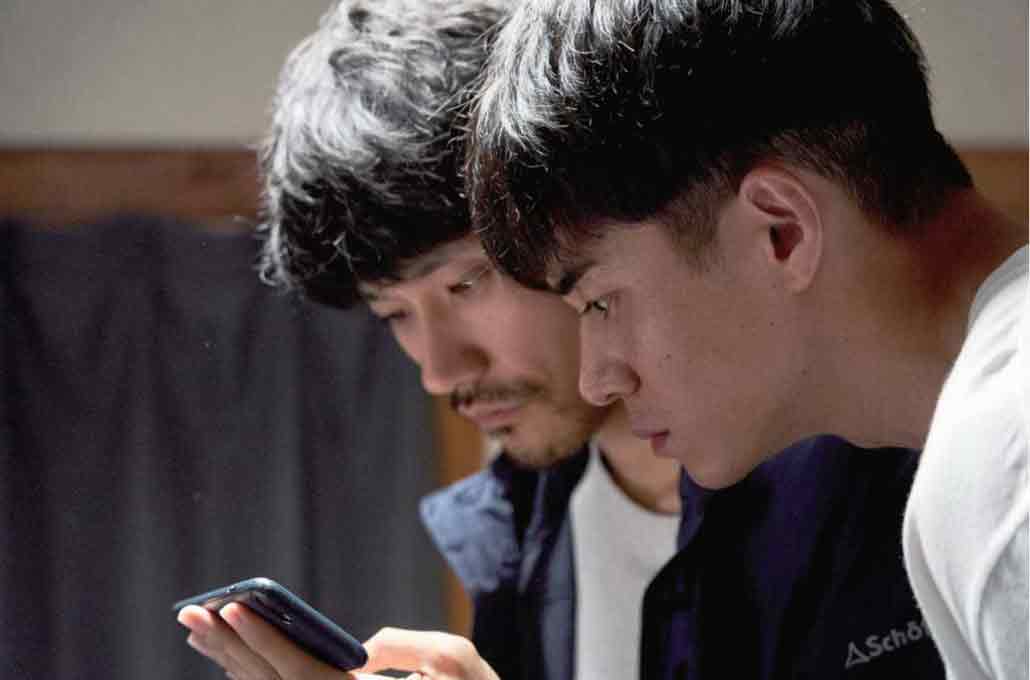 TRUE MOTHERS 朝が来る
139min/2020 Director: Naomi Kawase TIFF ENCORE PRESENTATION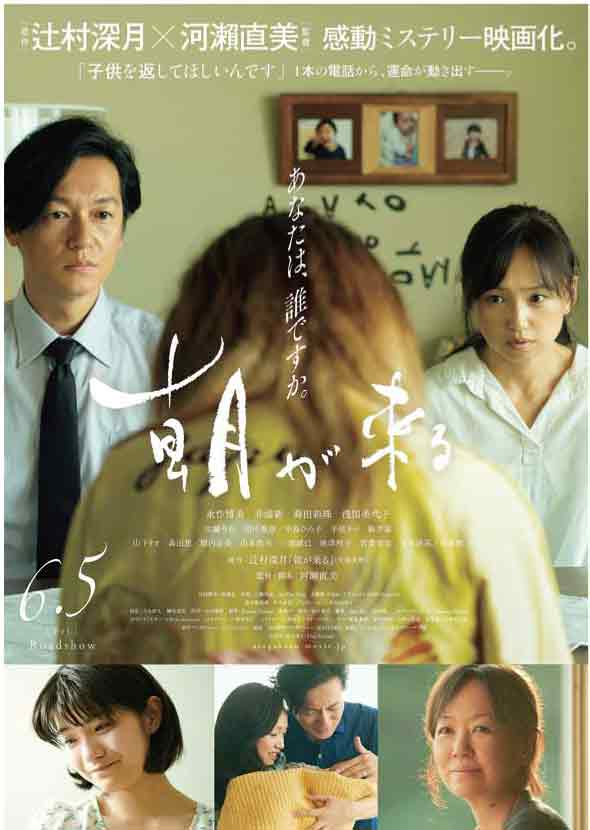 Kiyokazu and Satoko are a middle-class couple grappling with infertility. One day, they happen across Baby Baton, an association matching couples with mothers unable to raise their natural children. Six years later, Kiyokazu and Satoko are living happily with their son Asato when their life is shattered by the arrival of Hikari, a young woman claiming to be Asato's biological mother and demanding his return. As tensions mount, Satoko grows more and more emboldened to defend her family. Kawase's adaptation of Mizuki Tsujimura's novel, weaves moral drama, young romance, social exposé, and even thriller elements into an emotionally intense and devastating experience. Japan's entry for Best International Feature Film at the Oscars.
Starring Hiromi Nagasaku, Arata Iura, Aju Makita
THE CORNERED MOUSE DREAMS OF CHEESE 窮鼠はチーズの夢を見る (R15+)
130min/2020 Director: Isao Yukisada CANADIAN PREMIERE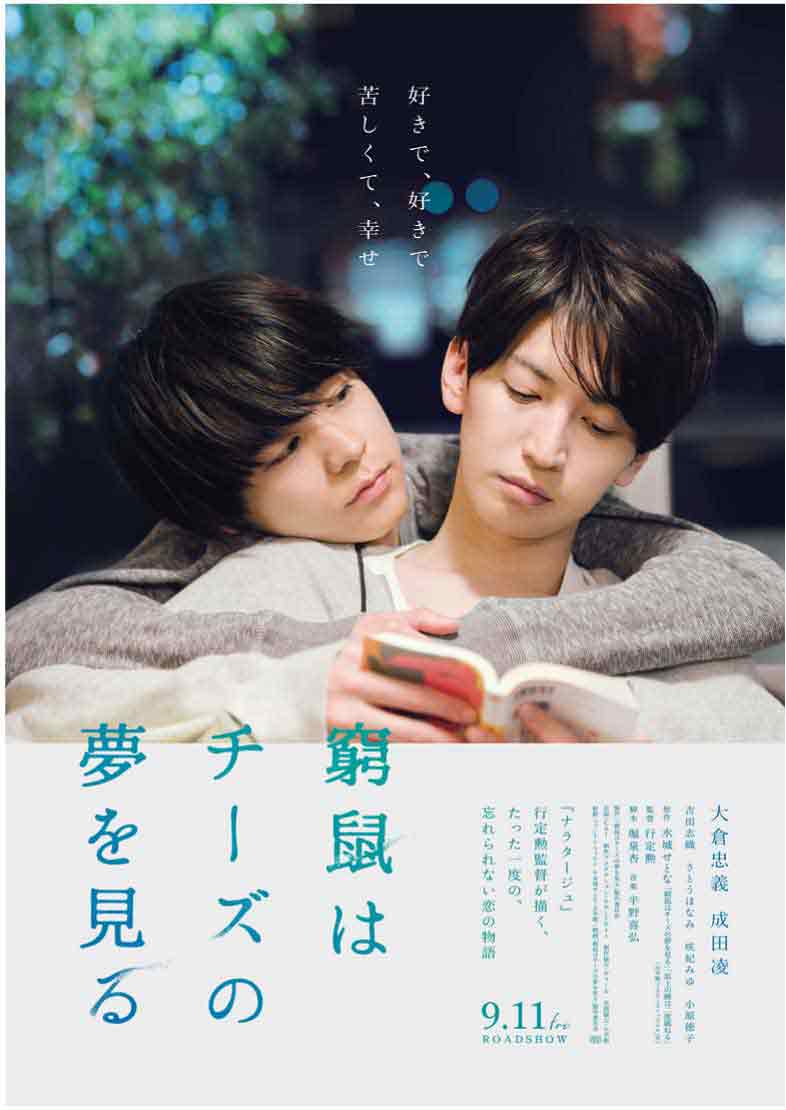 Otomo is an indecisive and passive advertising agency employee with a tendency toward infidelity. He meets Imagase, a university underclassman he has not seen in 7 years. Imagase reveals that he was hired by Ootomo's wife, Chikako, to investigate his affairs with other women. He also reveals that he has long been in love with Otomo and promises not to reveal anything in exchange for a kiss. Otomo agrees to the tryst, hoping it will save his marriage, but the emotion and intensity of their secret relationship begins to escalate…. A touching LGBTQ romance based on Setona Mizushiro's popular manga, which innocently depicts the joy and pain of falling in love.
Starring Tadayoshi Okura, Ryo Narita, Honami Sato
FROM TODAY, IT'S MY TURN!!: THE MOVIE 今日から俺は!! 劇場版
114min/2020 Director: Yuichi Fukuda NORTH AMERICAN PREMIERE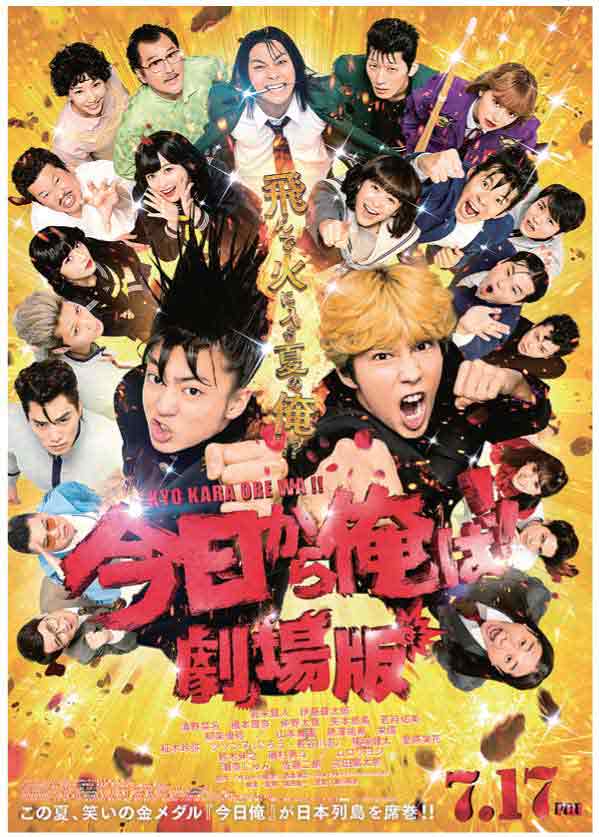 It is the 1980s and Mitsuhashi transfers to a new school where he is targeted by local toughs for his dyed-blond hair, athletic prowess and unique personality. He meets Ito, also a recent transfer student and together they decide to reinvent themselves. No longer will they be run-of-the- mill high school students, they will become the biggest delinquents Japan has ever seen! The breakneck plot sees them dealing with sword-wielding martial artist girlfriends, classroom rivalries, schoolyard betrayals and vicious rival hoodlums. Like a manga come to life it is as fast-paced, action packed, anarchic and surreally funny. A major box-office hit based on the popular 1980s manga and 2018 television program.
Starring Kento Kaku, Kentaro Ito, Nana Seino, Kanna Hashimoto, Taiga Nakano, Yuma Yamoto, Yumi Wakatsuki, Yuya Yagira, Maika Yamamoto
A GARDEN OF THE CAMELLIAS  椿の庭
128min/2021 Director: Yoshihiko Ueda NORTH AMERICAN PREMIERE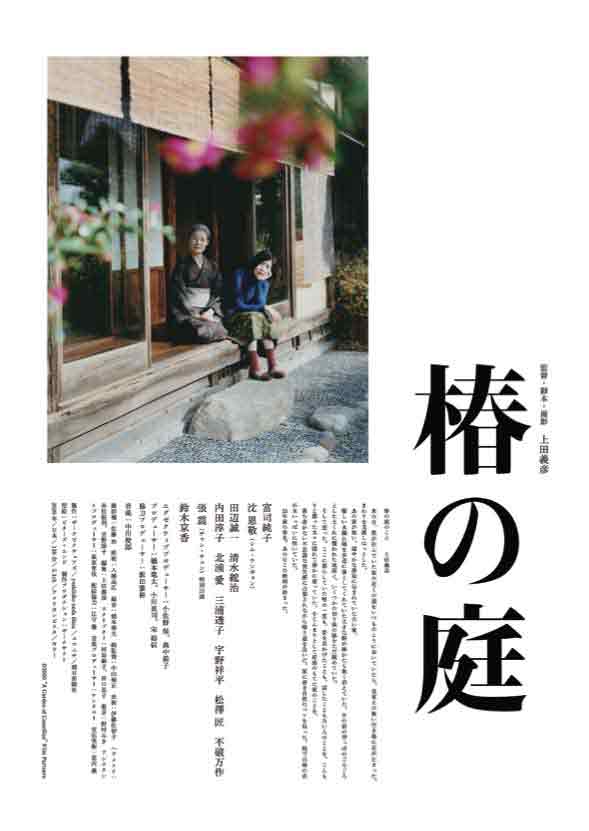 This powerful directorial debut from acclaimed photographer Yoshihiko Ueda traces a year in the life of a traditional house in Kamakura overlooking the sea and resplendent with camellia blossoms. The film interweaves the lives of the grandmother, Kuniko and granddaughter, Nagisa who live there with the house's many visitors, some of whom are pushing Kuniko to sell. But she wishes to spend her days cherishing the past and enjoying the seasons through the colourful flowers blossoming in the garden. With the 49th day commemoration of her husband's death approaching, Kinuko's mind is flooded with memories and concerns about what comes next. This ravishingly beautiful and stately examination of the exquisite transience of life builds to a deeply moving conclusion.
Starring Sumiko Fuji, Eun-kyung Shim, Kyoka Suzuki, Chang Chen
HOLD ME BACK 私をくいとめて
133min/2020 Director: Akiko Ohku NORTH AMERICAN PREMIERE
NOTE: THIS FILM IS NOT AVAILABLE FOR VIEWING IN QUEBEC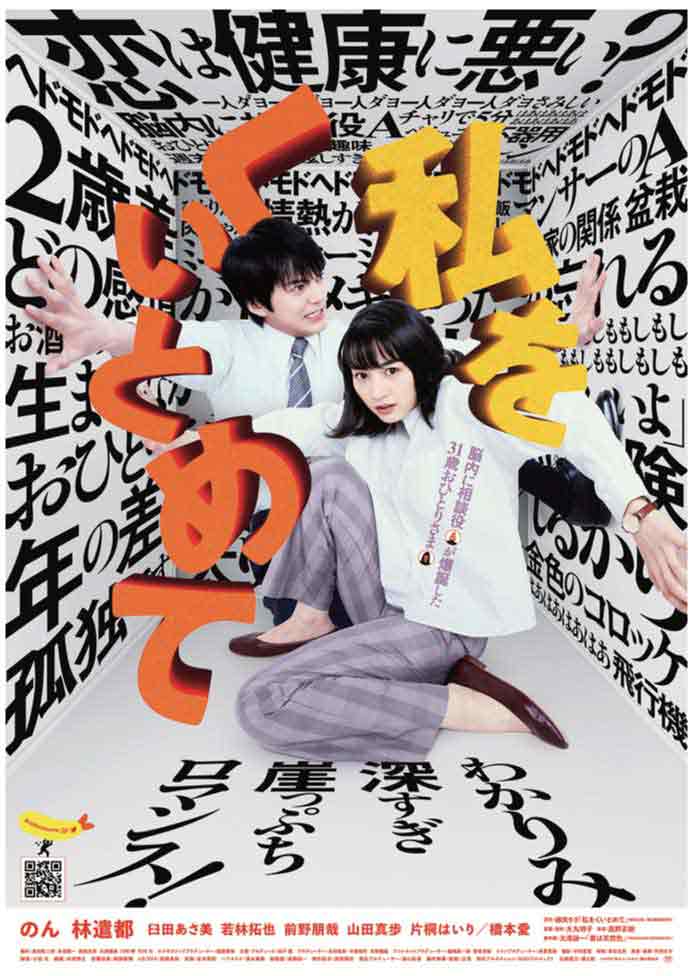 Audience Choice Award winner at the Tokyo International Film Festival, this charming comedy-drama traces the clumsy love life of 31-year-old Mitsuko who thoroughly enjoys being single. Her life is complicated by her inner voice and advisor she calls "A". When Mitsuko meets Tada-kun, a younger guy who works in sales she decides to take action, all the while baffled by her inability to be bold and reckless like she was in her twenties. Should she followed A's advice? Take a trip to Rome? Let romance bloom? Director Ohku also won the Audience Award at TIFF Tokyo 2017 for Tremble All You Want, and here she again delivers a quirky, heartfelt tale of awkward love featuring a winning central performance by one of Japan's leading young actresses.
Starring Non, Kento Hayashi, Asami Usuda, Hairi Katagiri
HOPE 望み
108min/2020 Director: Yukihiko Tsutsumi NORTH AMERICAN PREMIERE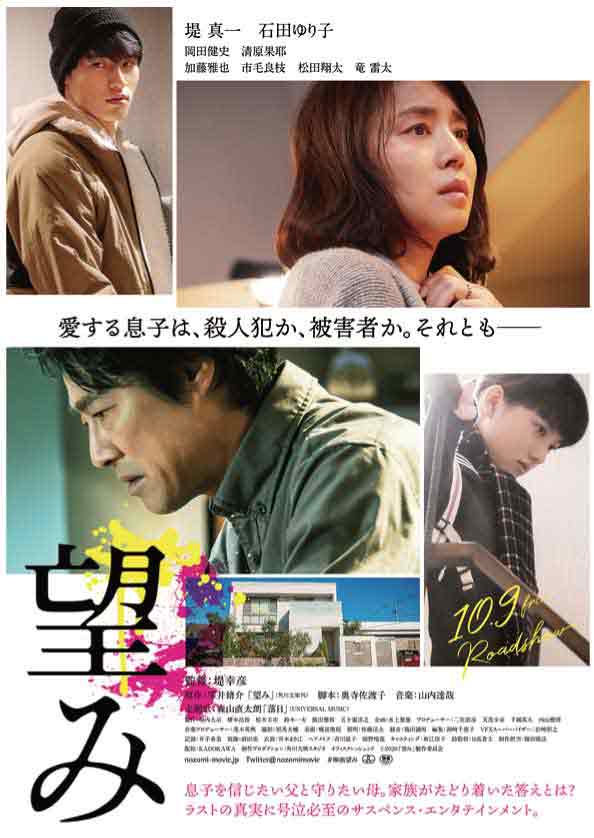 Adapted from Shusuke Shizukui's popular novel, Hope tells the story of the near destruction of the "perfect" Ishikawa family: successful architect Kazuto, his wife Kiyomi, high school son Tadashi, and daughter Miyabi. Their happy life takes a sudden turn when Tadashi goes missing following a sports injury and becomes the suspect in the brutal murder of his classmate. Initially, his parents and sister don't want to believe it but slowly, doubts start to creep in. Is Tadashi actually a deadly predator? An intense and thrilling examination of the limits of familial love and trust.
Starring Shinichi Tsutsumi, Yuriko Ishida, Kenshi Okada, Kaya Kiyohara
HOSÉ! JOSÉ MUJICA! -JUST KEEP WALKING- ムヒカ 世界でいちばん貧しい大統領から日本人へ
98min/2020 Director: Kazuma Tabei NORTH AMERICAN PREMIERE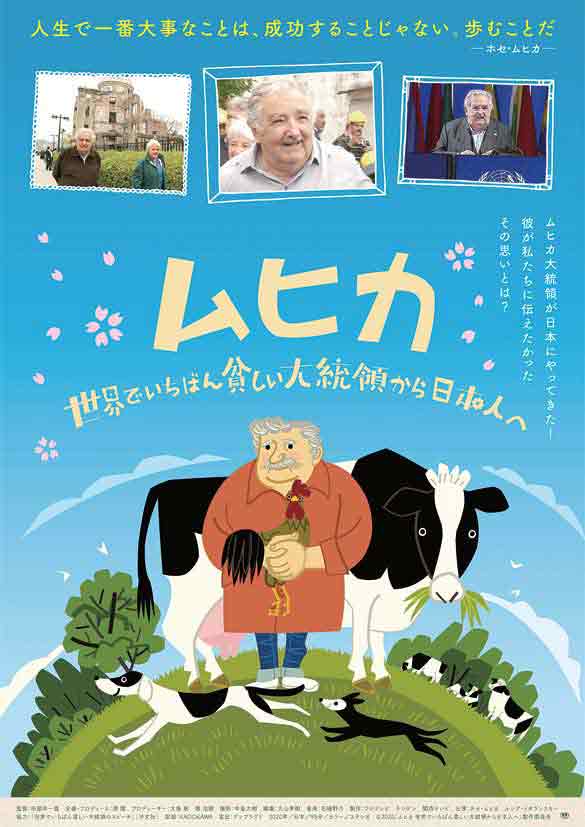 In 2012 Uruguay's unassuming President José Mujica, delivered a speech at the United Nations' Rio Summit called "Sustainable Development and Human Happiness" Both the speaker – who gives 90% of his salary to support the poor – and his words drew much attention and admiration. So inspiring were his words in Japan that a popular picture book was created by author Yoshimi Kusaba and monk Gaku Nakagawa. His message was one of humility, kindness and the font of happiness. Director Tabei travels to Uruguay to meet the man and learn about his philosophies as they relate to Japan. President Mujica then takes his first trip to Japan. A heartfelt, thoughtful documentary about an extraordinary, humble man and his special bond with Japan.
Narrated by Sakura Ando
JUST ONLY LOVE 愛がなんだ
123min/2019 Director: Rikiya Imaizumi CANADIAN PREMIERE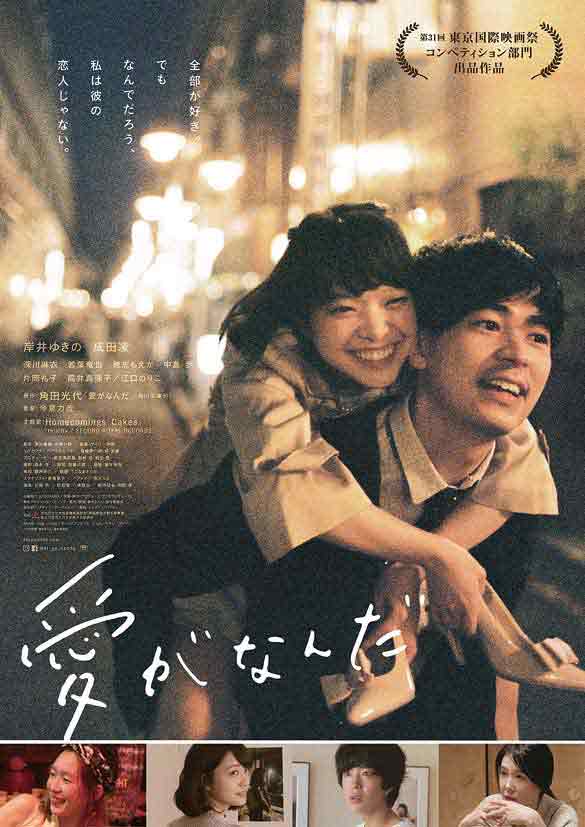 "Sincere, intelligent, realistic, thorough and quite entertaining… an impressive package that strays far away from the silliness of the romcoms. Definitely one of the best indie films of the year."
– Asian Movie Pulse
For naive office worker Teruko, her beloved Mamoru takes priority over everything. But to Mamoru – an aloof artist – Teruko is little more than an occasional plaything. After spending a night together, Teruko thinks she is finally getting close to Mamoru, but he suddenly disappears. Teruko's unwavering love and unquestioning commitment sends her life spiraling out of control. A comical yet heart-rending one-sided love story with superb lead performances. Based on Mitsuyo Kakuta's novel.
Starring Yukino Kishii, Ryo Narita, Mai Fukagawa, Ryuya Wakaba, Noriko Eguchi
KONTORA コントラ
143min/2019 Director: Anshul Chauhan CANADIAN PREMIERE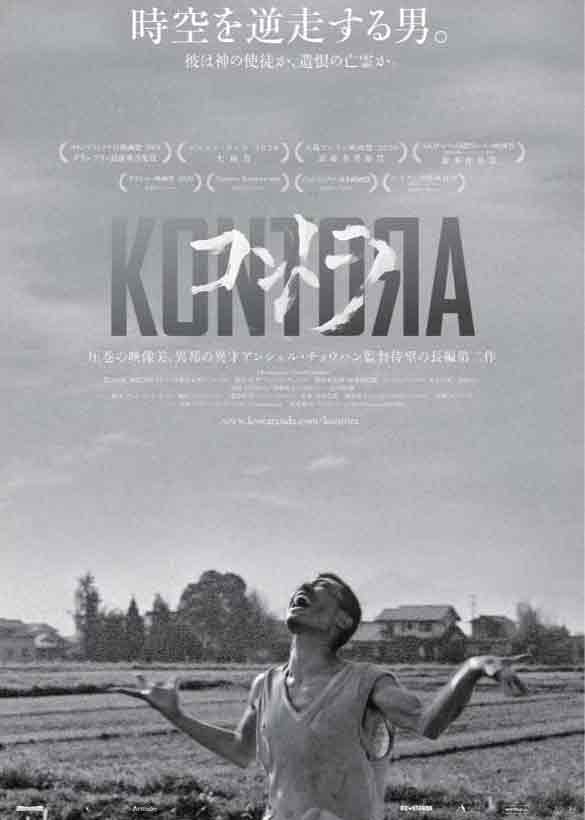 After her grandfather dies, Sora discovers an ancient trunk full of his journals and sketchbooks chronicling his traumatic World War II military service, and begins to search for a mysterious treasure buried in the local woods. At the same time a homeless man who wordlessly walks backwards appears in the town. One night, her drunk father hits the homeless man with his car and Sora insists on allowing the man to stay the night in their house. Her actions bring the simmering tensions of the household to a boil. Winner of Best Film Awards at the Tallinn Black Nights Film Festival and the SKIP CITY International D-Cinema Festival, and the Obayashi Award at New York's Japan Cuts Festival.
Starring Wan Marui, Hidemasa Mase, Taichi Yamada
MIO'S COOKBOOK みをつくし料理帖
131min/2020 Director: Haruki Kadokawa NORTH AMERICAN PREMIERE
When Mio loses her parents in a disastrous flood in Osaka, she is forced to separate from her close childhood friend Noe. The two swear to find one another when they grow up. Ten years later, Mio has been taken in at Tsuruya, a soba restaurant in Edo where she shows off her impressive talent as a female chef. Meanwhile, Noe is now a mysterious oiran (high-ranking courtesan) known as Asahi. But the two have never forgotten their promise to reunite. Based on Takada Kaoru's beloved novel this Edo era story of friendship and food is a popular crowd-pleaser.
Starring Honoka Matsumoto, Nao, Mayumi Wakamura, Atsuko Asano, Yosuke Kubozuka, Shido Nakamura, Takeshi Kaga, Takaaki Enoki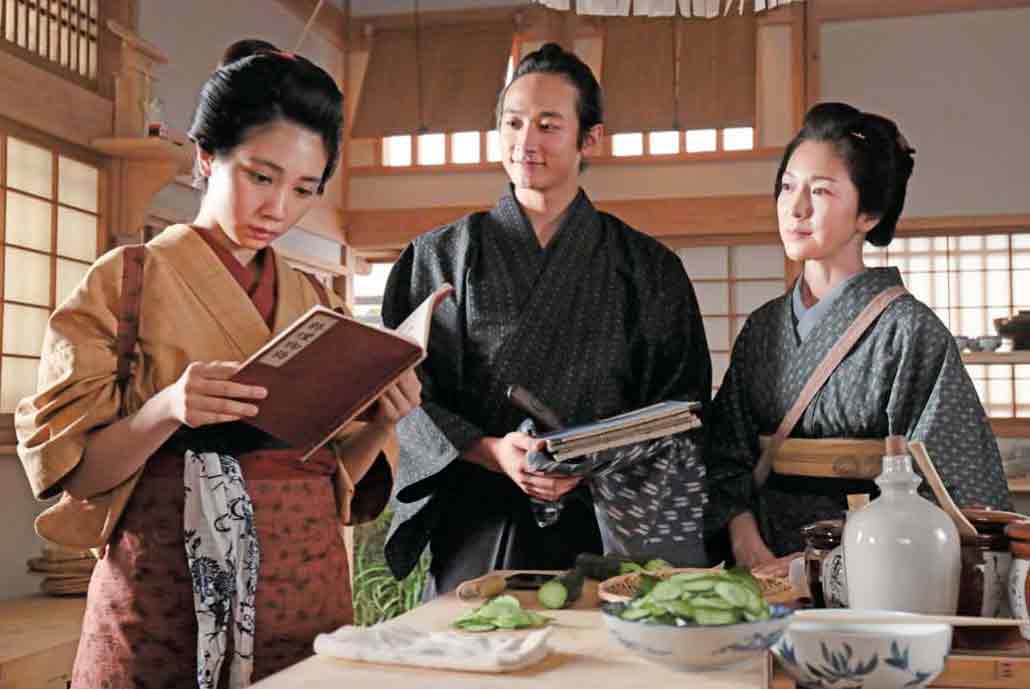 HoneyWorks 10th Anniversary "LIP x LIP FILM x LIVE"
90min/2020 Director: Fumie Muroi NORTH AMERICAN PREMIERE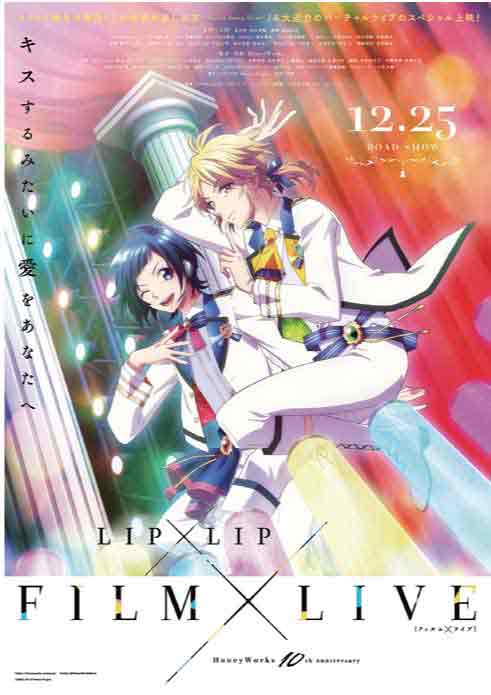 The story of HoneyWorks' popular virtual idol unit LIP x LIP. Yujiro trained hard in pursuit of his dream of one day standing atop the kabuki stage. But his aspiration is crushed when he is passed over as his master's successor. Aizo wants nothing more than to sing, but he spends his days in aimless frustration. One fateful day, the two teens find themselves at an idol audition where they instantly break into an argument. Little do they know this strained first meeting would catapult both of them to audition victory. In the midst of rejoicing, an unexpected condition is added by Tamura, president of the producing company… From there unfolds the story of two opposites on the road to becoming major pop idols!
Starring Koki Uchiyama, Nobunaga Shimazaki, Jun Fukuyama, Soma Saito
ORA, ORA BE GOIN' ALONE おらおらでひとりいぐも
137min/2020 Director: Shuichi Okita NORTH AMERICAN PREMIERE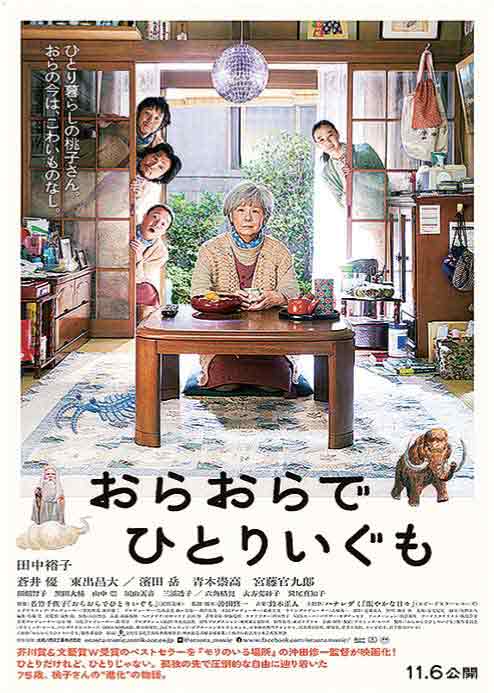 Adapted from of Chisako Wakatake's Akutagawa and Bungei Prize-winning novel. Seventy-five-year-old widow Momoko leads a solitary life. Abandoned by her children, her days are spent at doctor visits, borrowing books from the library, and studying 4.5 billion years of history. Her companions are an imaginary chorus of three oddball spectres bedecked in matching granny outfits who call themselves "Ora" ("I" in the Tohoku dialect). They provide a constant commentary on Momoko's thoughts, especially the negative ones, and try to trick her into taking a more positive view of life. Meanwhile her imagination revisits memories of her younger, happier and more vital self and her first love. A moving study of aging and loneliness mixing heavy themes with much lighthearted and surreal humour.
Starring Yuko Tanaka, Yu Aoi, Gaku Hamada, Munetaka Aoki, Kankuro Kudo, Masahiro Higashide
SCHOOL MEALS TIME: FINAL BATTLE 劇場版おいしい給食 Final Battle
102min/2020 Director: Shinya Ayabe CANADIAN PREMIERE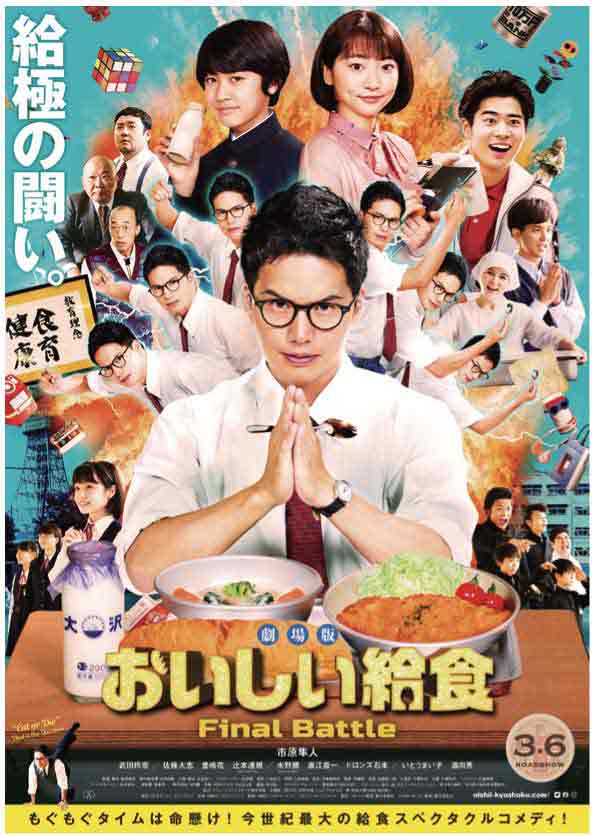 ©2020 "School Meals Time" Film Partners
The year is 1984 and teacher Amarida is obsessed with school lunches. He and student Kamino compete in a "silent battle" to see who can enjoy the school lunch more. When the school board announces these kyushoku lunches will be discontinued, Amarida and Kamino get the shock of their lives and Kamino declares that he will run for student council to bring about a school lunch revolution. New teacher Ms. Misono watches their drama unfold. Can Amarida protect the school lunches that he loves so much? This hilarious, high-energy "school gourmet comedy" looks at yet another facet of Japan's food obsession.
Starring Hayato Ichihara, Rena Takeda, Taishi Sato.
SUMODO – SUCCESSORS OF SAMURAI 相撲道 – サムライを継ぐ者たち –
104min/2020 Director: Eiji Sakata CANADIAN PREMIERE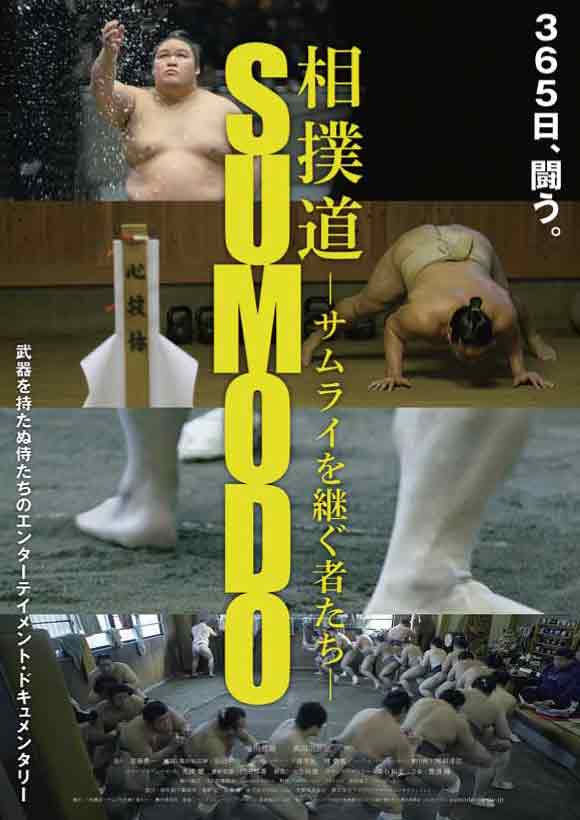 Sumo is one of Japan's most revered sports with deep ties to its culture and history. In his first-of-its-kind documentary, director Sakata lifts the veil on this ancient and secretive world. For six months he conducted in-depth interviews with the sumo stable oyakata (coaches) and rikishi (wrestlers) focusing on the arduous journey to the upper ranks through the experiences of two aspiring rikishi. Sumodo provides a candid look at these exceptional athletes, their intense training regimens, as well as the always doting, but perhaps even more resilient wives who support their hulking life partners.
Narration by Kenichi Endo
TALKING THE PICTURESカツベン!
127min/2019 Director: Masayuki Suo CANADIAN PREMIERE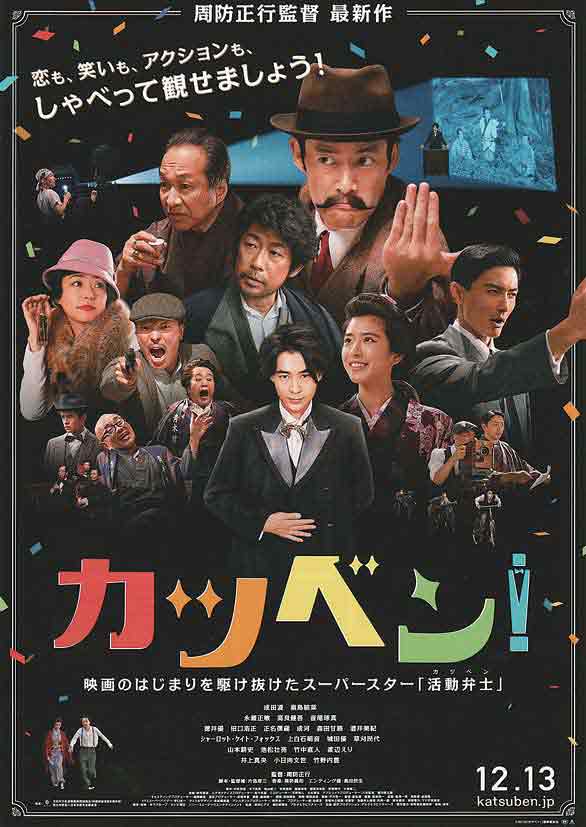 "A charmingly inventive and affectionate tribute to Japan's silent movie era. A joyously entertaining, inventively plotted, beautifully shot farce." – Variety
Shuntaro dreams of becoming a katsudo benshi narrator of silent movies but gets caught up with a group of thieves. He decides to escape to a small town to pursue his dream in a once-famous but now struggling theatre. There he must contend with a slave-driver theatre owner, an impossibly incompetent and drunken staff and an arrogant competitor. When both the gang of thieves, and his long-lost love, arrive in town it is now or never for Shuntaro. Director Suo (Shall We Dance, Lady Maiko) injects much of the broad humour and zany slapstick of the period in this loving tribute to Japanese silent film era.
Starring Ryo Narita, Yuina Kuroshima, Mao Inoue, Takuma Otoo, Naoto Takenaka, Eri Watanabe, Fumiyo Kohinata, Yutaka Takenouchi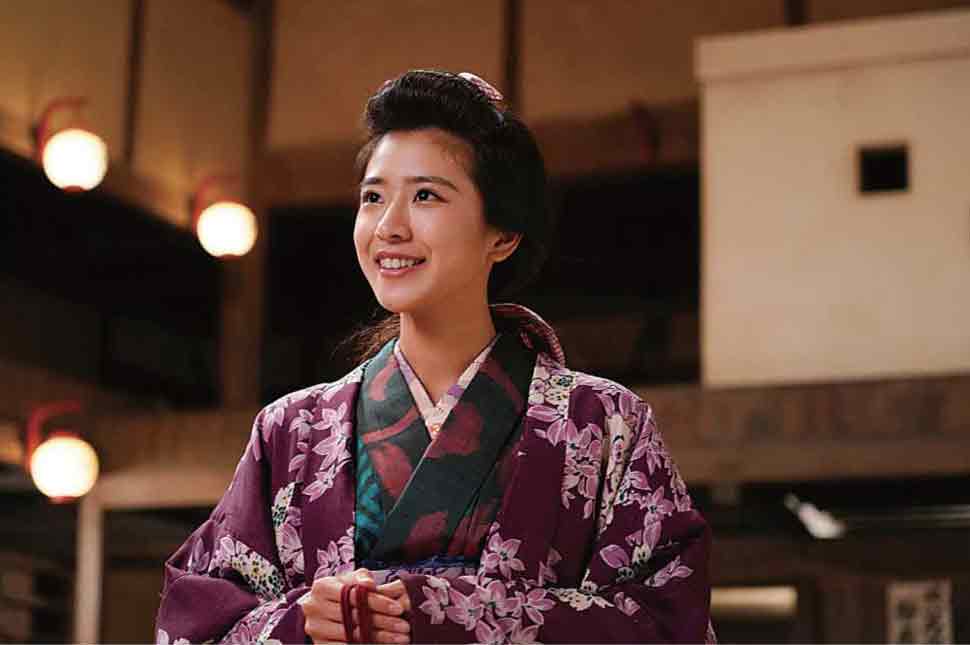 ANGRY RICE WIVES 大コメ騒動
106min/2021 Director: Katsuhide Motoki CANADIAN PREMIERE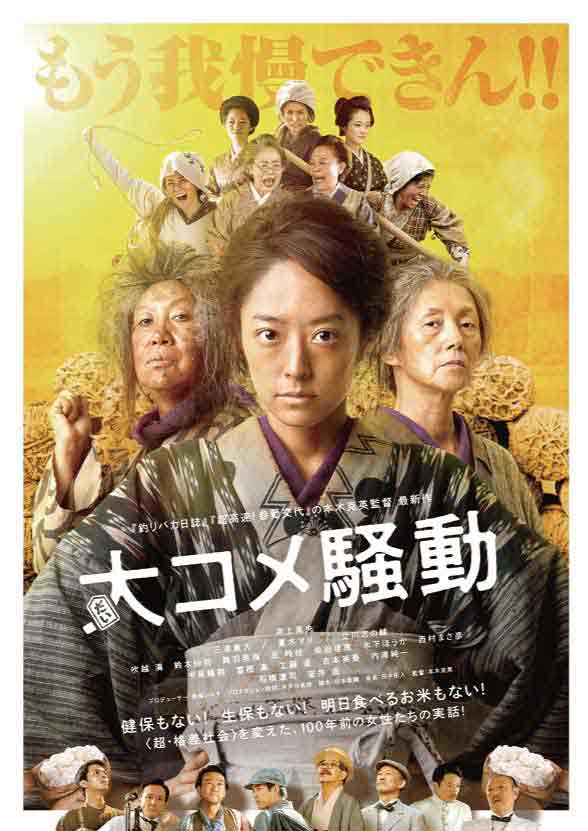 Based on a true historical event, the film tells the story of regular housewives who dare to stand up to protect their families during the 1918 rice riots. Ito lives in a coastal village in Toyama with her husband and 3 children. During the summer the husbands of the village must travel to distant prefectures to catch fish. Left to fend for themselves, Ito and the other fishermen's wives carry heavy bales of rice to the shore for transfer to waiting boats. Their daily wages are barely enough to buy rice and when the prices start to rise, the women of the village rise up against the powers that be. A serious uplifting drama, undercut with humour, and featuring great performances, especially from Mao Inoue as the fiery, determined Ito.
Starring Mao Inoue, Takahiro Miura, Shigeru Muroi, Masaki Nakao, Renji Ishibashi
UNDER THE OPEN SKY すばらしき世界
126min/2021 Director: Miwa Nishikawa
"Yakusho is a towering presence delivering his career-best performance" – Maggie Lee, Variety
Mikami, a middle-aged ex-yakuza, who has spent most of his life in prison for murder, is released and struggles to get a proper job and fit into society. He also hopes to find his long-lost mother, a geisha from whom he was separated as a child. The scarred and tattooed Mikami radiates a simmering undercurrent of rage but at the same time, a naïveté and open-heartedness and brings out the best in the people he encounters. A poignant, touching film directed with great empathy and intelligence.
Starring Koji Yakusho, Taiga Nakano, Masami Nagasawa, Meiko Kaji, Isao Hashizume
YOWAMUSHI PEDAL: UP THE ROAD 弱虫ペダル
112min/2020 Director: Koichiro Miki NORTH AMERICAN PREMIERE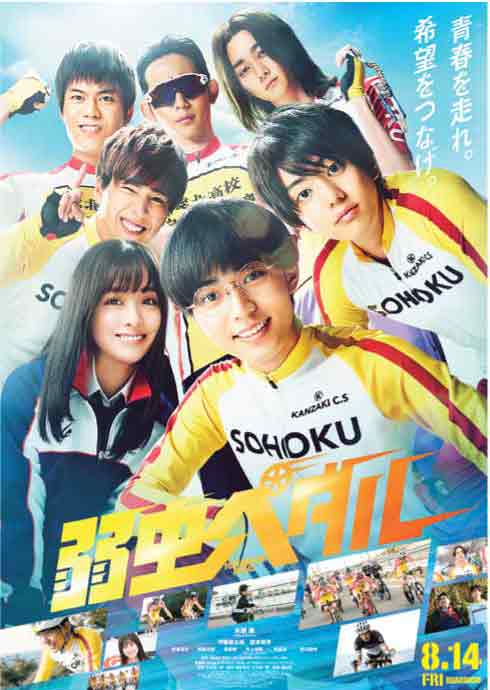 Sakamichi Onoda is a nerdy, anime-loving teen who regularly rides his 'granny bike' 40 kilometres from Chiba to the anime shops of Akihabara to save on train fare. When he meets the members of the high school bicycle racing team he unexpectedly displays a prodigious talent as a racer and his lonely life is changed. He finds happiness in working to overcome his limits for the sake of his team and competing in races with his new-found friends. And the big prefectural championship is just around the corner… A heartfelt and inspiring story for young aspiring athletes and perfect to watch as the Olympics approach. Based on Wataru Watanabe's mega-hit manga.
Starring Ren Nagase, Kentaro Ito, Ryota Bando, Kanna Hashimoto, Mizuki Inoue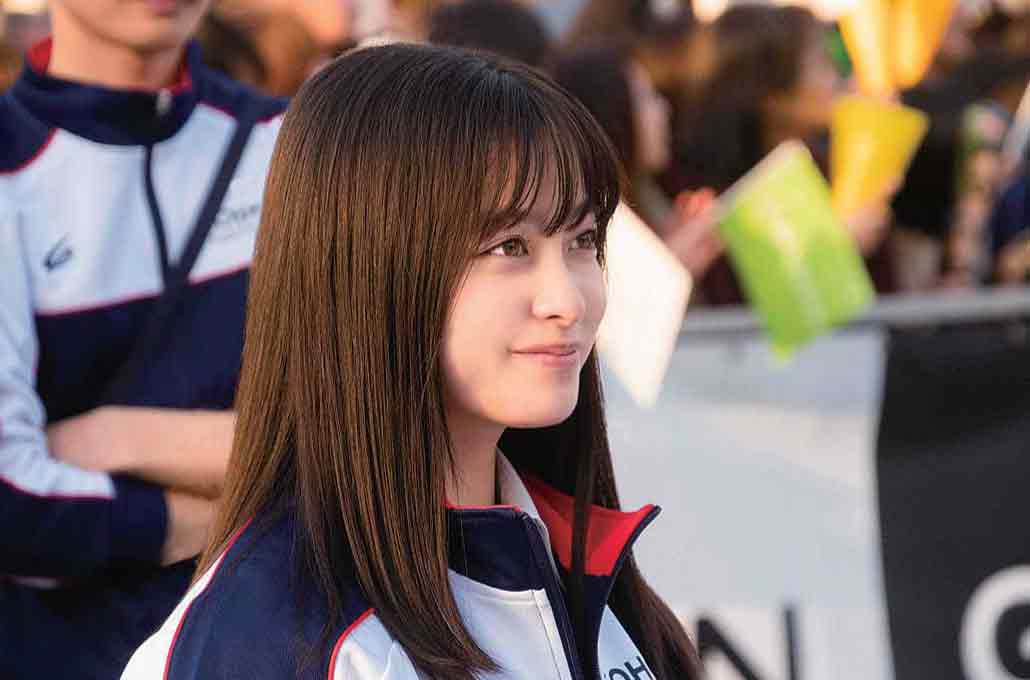 THE DEVIL WEARS JU-NI HITOE KIMONO 十二単衣を着た悪魔
112min/2020 Director: Hitomi Kuroki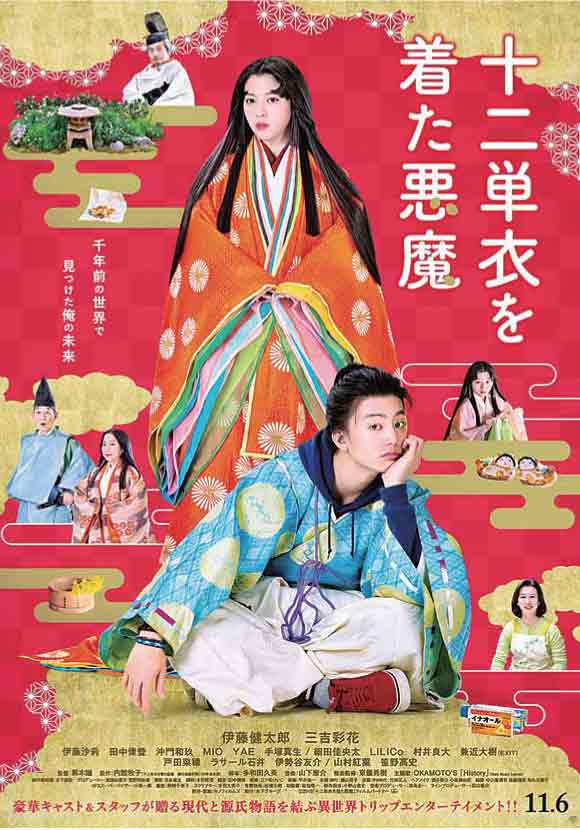 Rai, a frustrated student and part-time labourer, is wandering home after setting up a museum exhibition on the classic novel "The Tale of Genji". There is a blinding flash of light and he finds himself mysteriously time-slipped into the Heian period, the setting for the famous novel. Armed with a pamphlet on the history of the period and a bottle of headache tablets he passes as an onmyoji (magical protector of the capital) and is hired by the emperor's wife Nyogo Kokiden. Fearless and coldly analytical she plots to have her son take over the Emperor's position. Rai is expected to help. This light-hearted historical fantasy is a treat for lovers of sumptuous kimono.
Starring Kentaro Ito, Ayaka Miyoshi, Sairi Ito, Naho Toda, Yusuke Iseya, Momiji Yamamura
A FAMILY 「ヤクザと家族 The Family」
136min/2021 Director: Michihito Fujii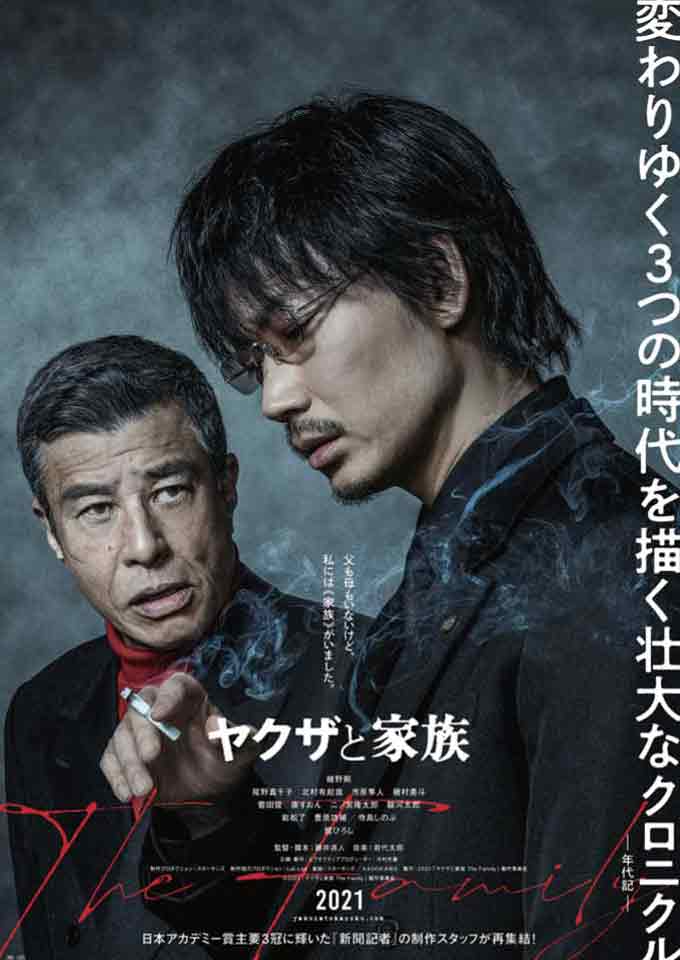 Award-winning director Fujii's (The Journalist) intense crime drama follows a yakuza member's brutal rise through the ranks over a period of 20 years, eventually becoming the head of his own family. In 1999 Yamamoto's father dies of a drug overdose and in desperation he joins the Yakuza. There he meets gang boss Shibasaki and the two develop a father-son relationship. Over time the bond is strained as Yamamoto struggles to balance ambition and loyalty. A fast-paced, violent character study and one of the best yakuza films of the 2000s.
Starring Go Ayano, Hiroshi Tachi, Machiko Ono, Yukiya Kitamura, Hayato Ichihara.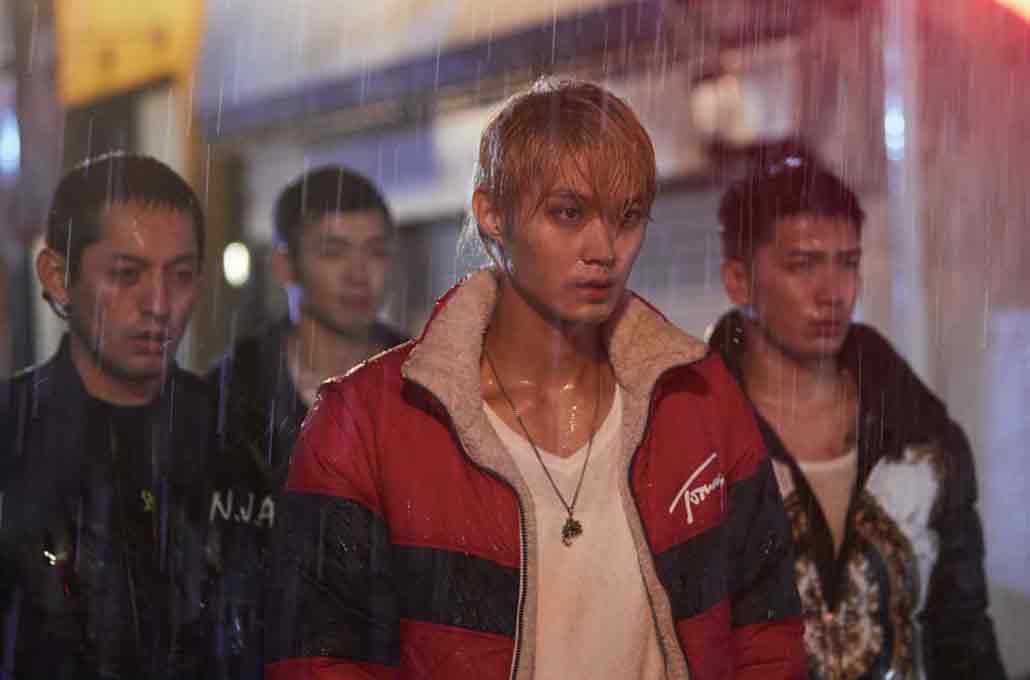 THE BRIGHTEST ROOF IN THE UNIVERSE 宇宙でいちばんあかるい屋根
115min/2020 Director: Michihito Fujii NORTH AMERICAN PREMIERE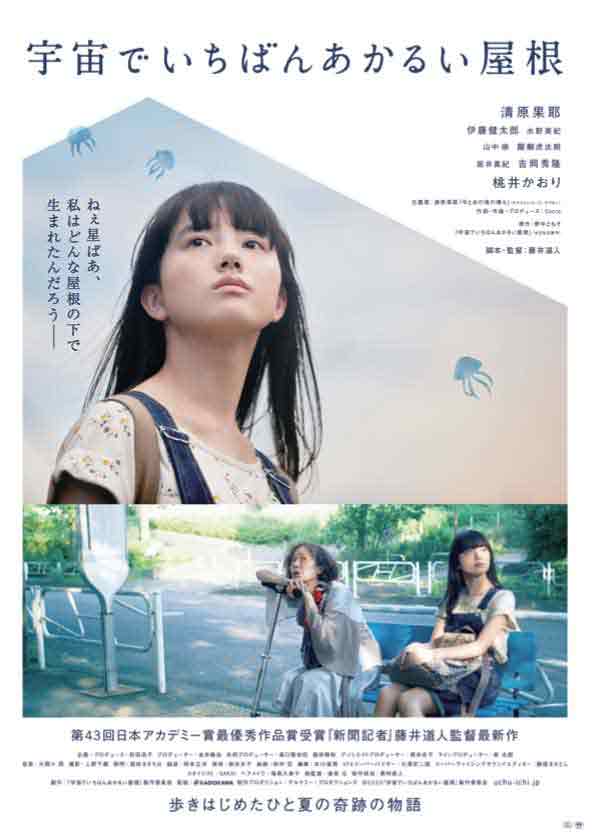 Tsubame is 14 and struggling. She feels per place at home is under threat as her father and stepmother are preparing for the arrival of their first child together. On top of that, she is hopelessly infatuated with her college-aged neighbour Toru. In the evenings she escapes to her favourite hideaway, a scenic rooftop above her calligraphy classroom. There she discovers Hoshi-baba, an eccentric old lady in possession of what appear to be magical powers, who helps Tsubame with her problems in exchange for food. A whimsical comedy-drama based on Tomoso Nonaka's young adult novel; directed by academy award winning director Fujii (The Journalist) and featuring delightful performances from Kiyohara and Momoi.
Starring Kaya Kiyohara, Kaori Momoi, Kentaro Ito, Hidetaka Yoshioka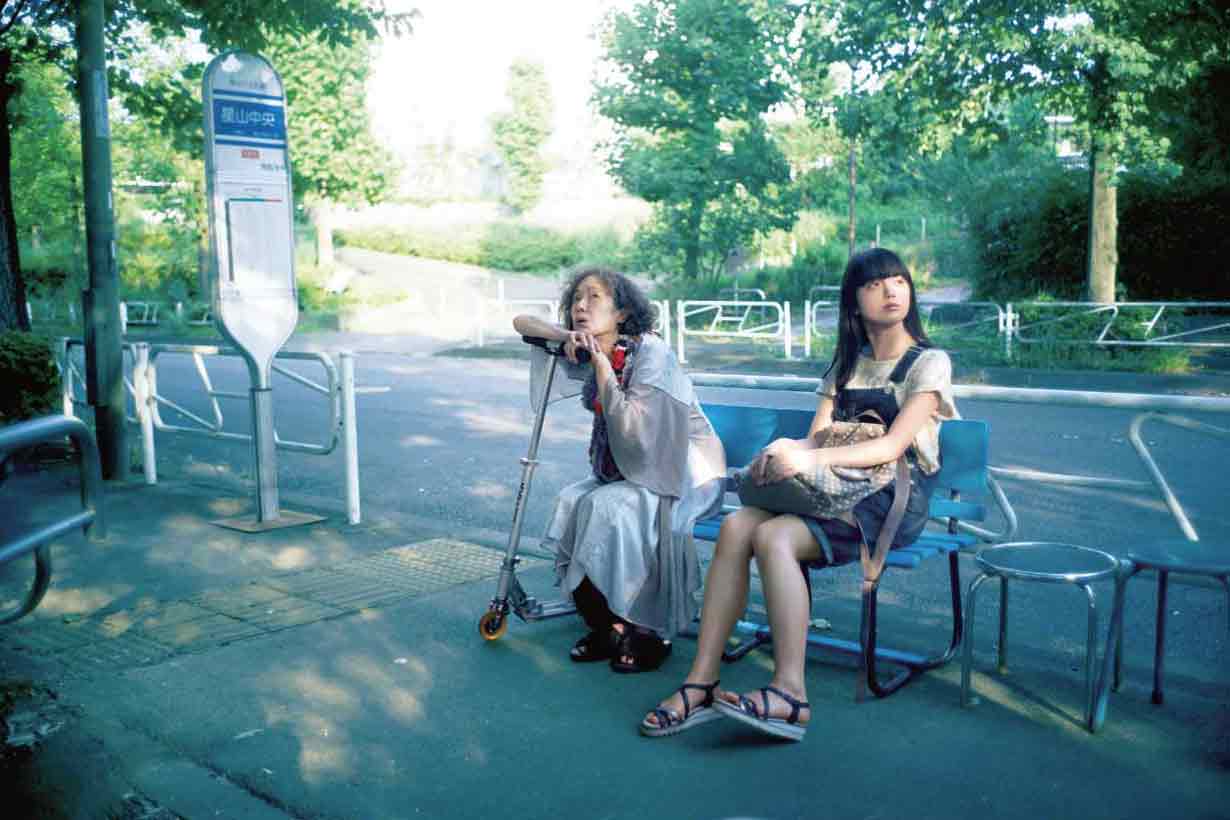 TOKYO PARALYMPICS: FESTIVAL OF LOVE AND GLORY 東京パラリンピック 愛と栄光の祭典
63min/1965 Director: Kimio Watanabe Canadian PREMIERE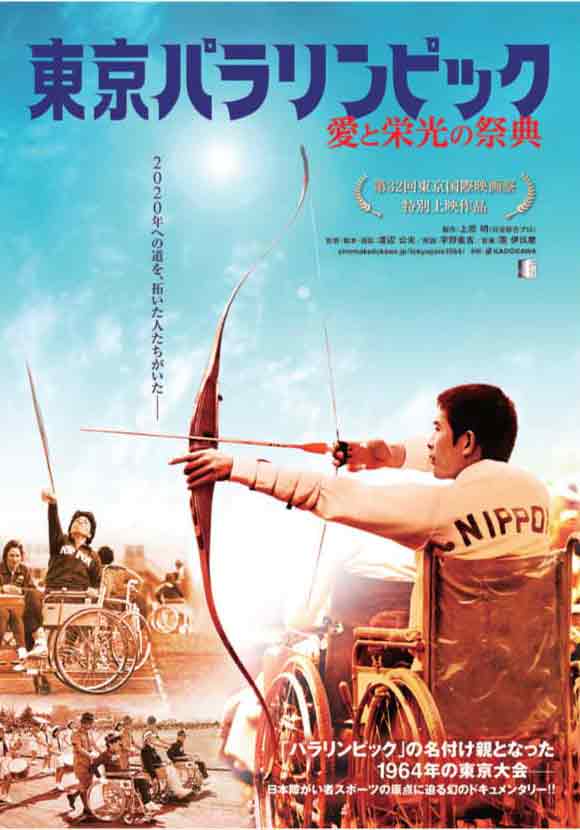 In 1964, the Tokyo Olympics had concluded successfully while another sports event, invested with significance, was about to begin. Known at the time as "Tokyo Games for the Physically Handicapped," it was the second iteration of what we now celebrate as the Paralympic Games. Opened by then Crown Prince Akihito and Crown Princess Michiko, the event attracted athletes from around the world and showcased their fortitude as they push themselves beyond their limits. We learn about the early movement toward Paralympic competition as well as individual stories of the participants. Made in 1965 the film is a fascinating time capsule, full of hope and reflecting Japan's reemergence into the world.
Distributed by KADOKAWA