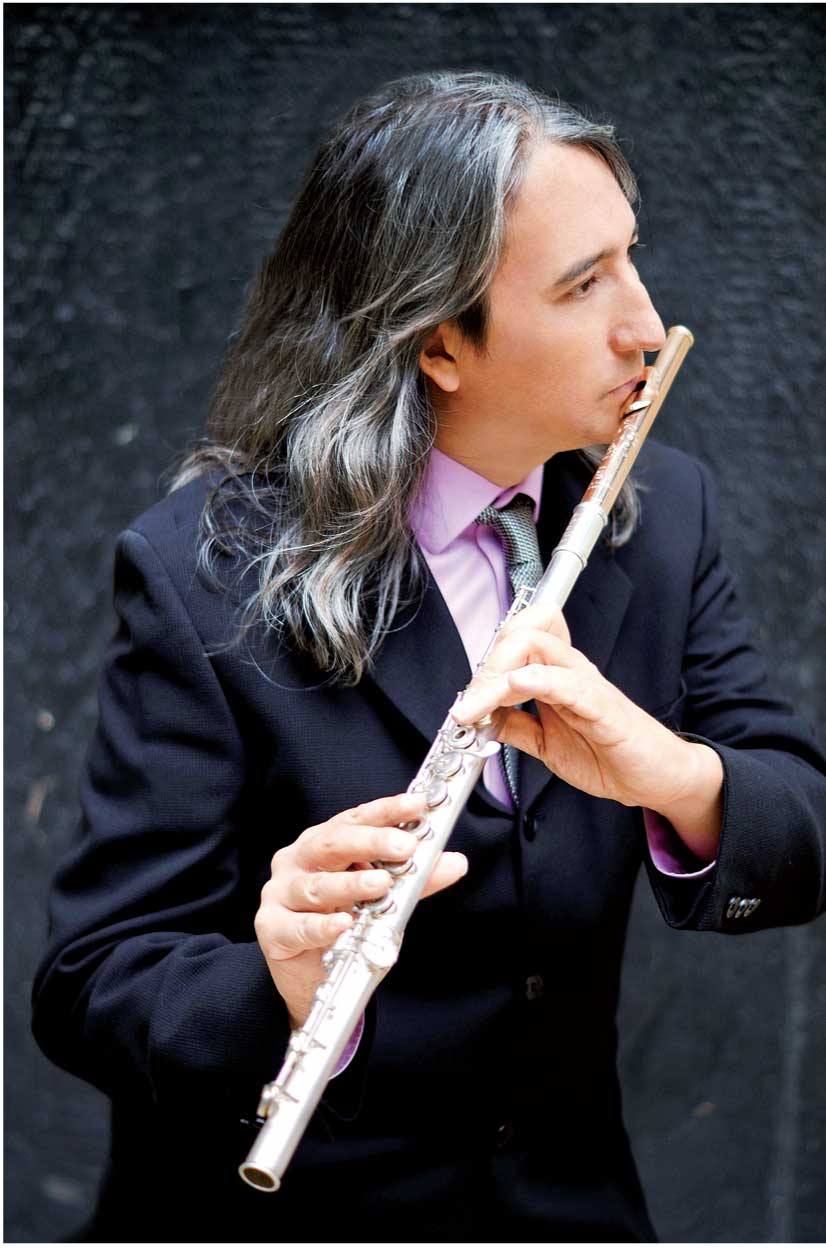 Born in Toronto as a third-generation Japanese Canadian, Ron Korb is a multitalented musician: a flutist, a composer, and a lyricist, as well as a music producer. Having studied music in both the University of Toronto and York University, he currently travels around the world creating music. He uses flutes from the places he visits, and he combines multiple styles of music. His album, Asia Beauty was nominated for the 58th Grammy Awards. As a composer, he has created pieces for theatre and even for the city of Toronto during their Olympic host city election. In this interview, we ask Ron about his love for flutes, and his perspective on music.
An instrument that makes him one with the music
Why did you choose the flute out of all the instruments?
I fell in love with the sound of the flute the first time I heard it. I still remember myself thinking, "I want to create that beautiful sound someday." The closest instrument I played after that was the recorder, which I played in 6th grade for music class. Ever since I started playing the flute, I have truly enjoyed making music using my own breath. I used to play clarinet at one point, but it felt as if there was a wall between the instrument and me, perhaps because of the reed. With the flute, I can hear the sound resonate in my head and I feel like I'm one with the instrument.
It seems like you have fallen in love with the flute from a young age. How many different types of flutes do you currently own?
I have approximately 250 flutes from all over the world. Currently, I work with an instrument maker from California and we create flute head joints. The head joint is typically made of metal, but I make mine with wood. This allows a more natural, woody sound to be produced.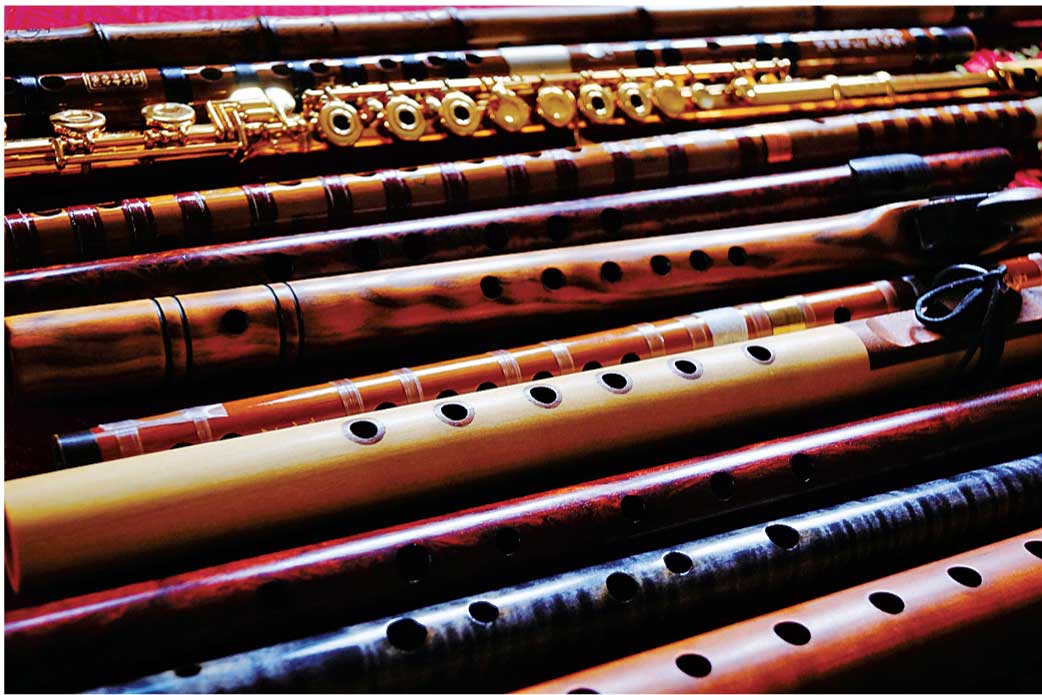 Mixing of cultures: a natural process for a third-generation Japanese Canadian born in Toronto
250 types! Wow. The music you create with your flutes seems like a fusion, incorporating elements of music from different parts of the world. What inspired you to do that?
I began to undertake this sort of challenge after I graduated from university. I was primarily studying classical music in university, and I started writing fusion pieces because I wanted to expose myself to different musical genres. One reason why I chose Japanese music to be part of the mixture is that I am a third-generation Japanese Canadian. In addition to that, living in a multicultural city like Toronto made it natural for diversity to be a part of my music. I really enjoy challenging myself to create something of my own style, incorporating elements of so many different things.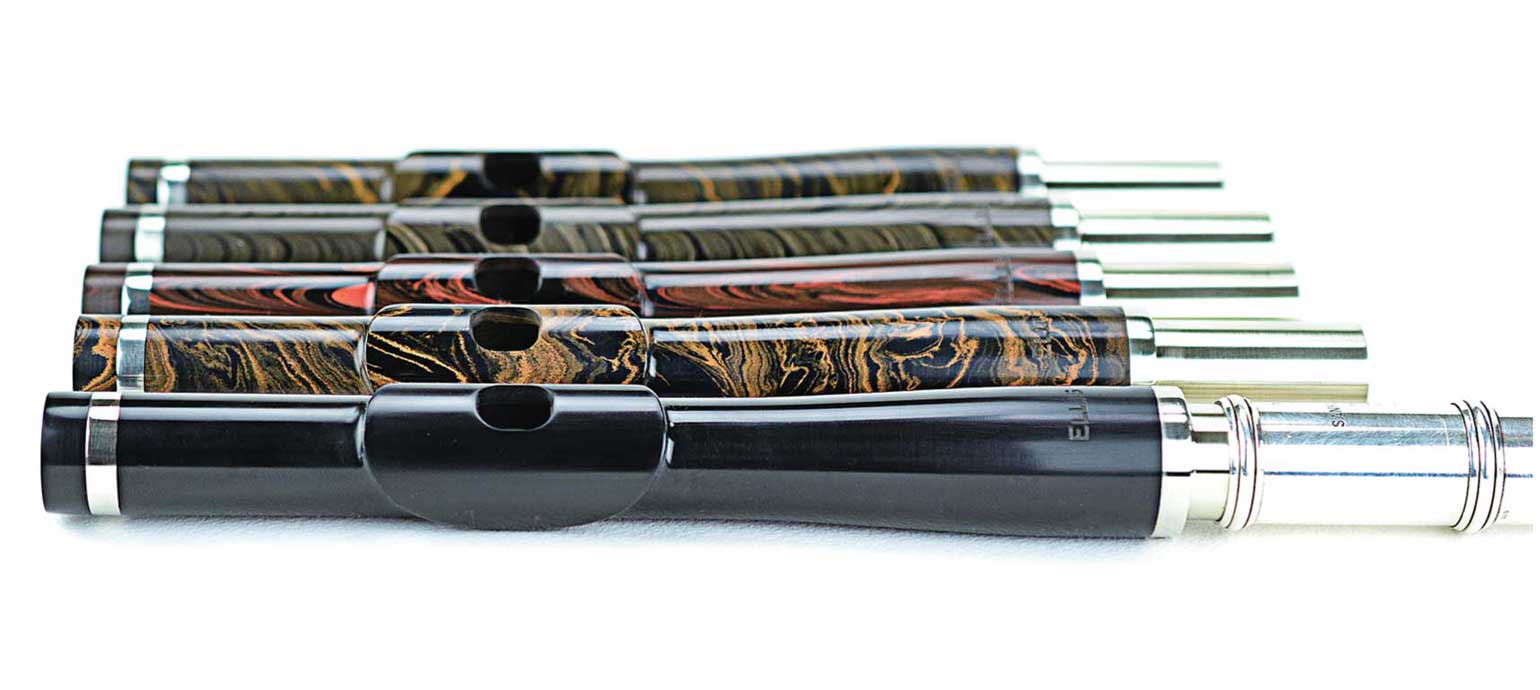 It seems like being raised in Toronto played a huge role. We hear that you have also been studying Japanese music in depth, but what's your impression of it?
I feel like it's the complete opposite of Western music. Many pieces from the West are created to flaunt the performer's techniques. On the other hand, Japanese music seems to be reserved, in a good way. Classical music tends to focus on creating beautiful and refined sounds. Meanwhile, rough, raspy sounds in Japanese music—which can be seen as unsophisticated by the West—can be accepted as an element of wabi-sabi, a Japanese aesthetic that values simplicity. In fact, learning music in Japan was a great experience because it made me aware of this difference. After studying in Japan, I also began to give more emphasis on my breathing, similar to how one would approach shodo, or calligraphy.
In addition to the breathing, was there something in Japan that you learned that has become a big part of your performances today?
I was in Japan for one and a half years from 1991. I studied traditional Japanese flute performance, including a flute called shinobue, under the renowned flutist, Michiko Akao. I've gone to Japan at least 20 times after that.
When I told Akao sensei that I will be studying for a year and a half the first time I saw her, she told me she wouldn't be able to teach me since it would take at least 10 years to learn the instrument. I feel that Japan, in contrast to the West, has a culture of dedicating a long time to learn something, and doing it with care. Because the West often focuses on learning something as quickly as possible, there isn't much depth to it.
Actually, Akao sensei told me that she began learning the flute herself by imitating her master and acquiring the techniques, slowly and steadily. In the end, I was able to study flute from her, but she often complained how fast-paced the lessons were.
I think that's when I learned the importance of learning in depth and by taking time. Learning quickly can be a good thing, but it's quite difficult to recall what you have acquired once you forget it.
The first thing I would do every lesson was singing. I would sing the pieces I would be playing on the flute, but this was actually quite challenging. By singing I was able to gain a deeper understanding of the piece and figure out how to use my breath when playing it. It's actually a really good idea to sing the pieces you will be playing, but I had never done it before.
It seems like you had quite an experience in Japan. How has this experience affected you?
I feel like now I have more knowledge and experience. Experiences and inspirations come in handy, especially when I'm composing. Being able to draw something out of my own experience has expanded my musical possibilities, both in width and depth.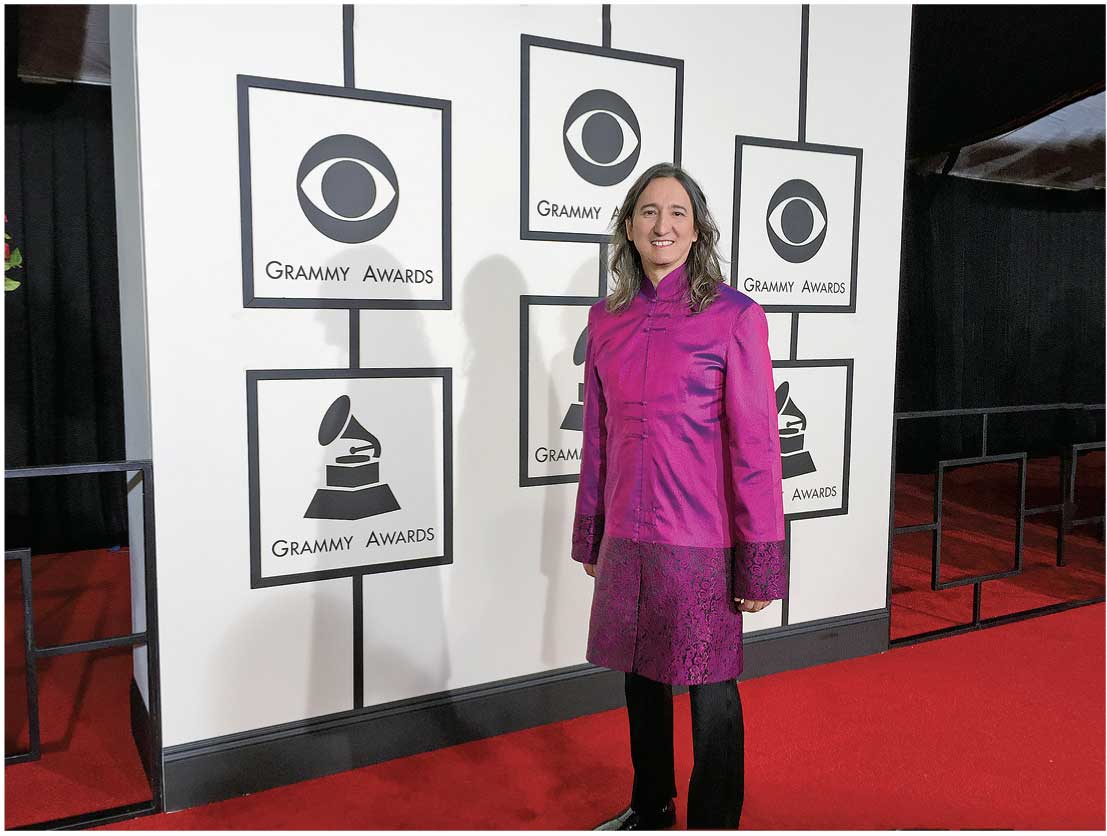 What are some things you think about when you compose?
For the most part, I think of stories in my head or write songs based on images that come up to mind. My newest album is called World Café, and the first song of the album is called "Dance with Me". Upon creating this song, I imagined a group of people in a cafe that gradually begins to dance. Of course, not all listeners need to agree with what I have in mind. In fact, I want them to interpret the song in their own way.
Your albums are named Asia Beauty, Europa and World Café. It's as if you're taking the listeners on a trip around the world with your albums!
That's very true. I also released an album called Japanese Mysteries in the 90s. It's structured so that it's as if I'm travelling around Japan with my flute. Some of the titles allude to temples like Ryoanji (Kyoto) and Todaiji (Nara), whereas others draw inspirations from kappa, a Japanese mystical creature, and Japanese classics like The Tale of Genji and The Tale of Heike. There are also pieces that reflect the four seasons of Japan, like those of rain and summer festivals. This album was quite popular actually, and I received many comments saying that the pieces created vivid images in the minds of the listeners.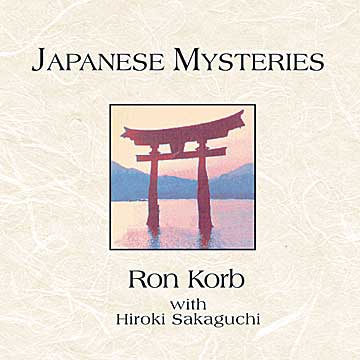 Creating pieces that even musical beginners can enjoy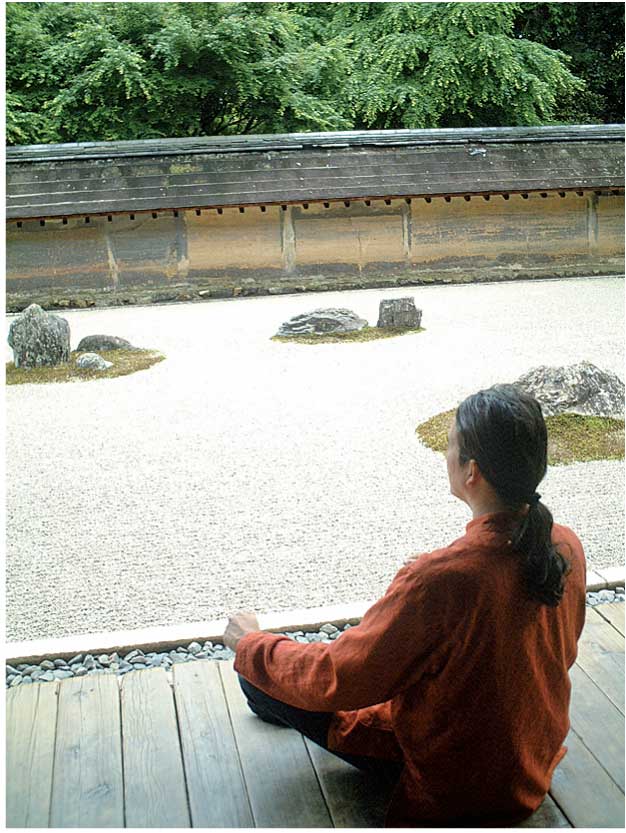 Listening to your story, it seems as though you truly value being one with the flute. Can you imagine yourself living a life without your flutes?
In fact, I actually can. Because I began playing music much later in life than most musicians, I can recall pretty easily the time when I was listening to music as a beginner, without much knowledge. But in fact, this experience is actually helping me as a composer.
Whenever I compose, I make sure I listen to the piece not as a musician, but as a complete foreigner to music. That way, I can imagine how the song would sound to the ears of those who are not too familiar with music and I can tweak the song here and there so that it can be something that everyone can enjoy. As Beethoven once said, "Good music is beautiful, and comes with a little bit of surprise."
As an individual who has been exposed to music from around the world, what is music to you?
That's a difficult question! I think music is an excellent mode of communication that doesn't require words. In particular, music without lyrics is very abstract and every listener will interpret it differently. I myself enjoy the sensation of being transported to another world when I listen to music. Music expands our imagination and enriches our minds.
Lastly, please give a message to the readers of TORJA.
I want everyone to listen to a wide range of music. There is so much music in the world, but I want each person to find a piece that can be their fight song, or one that cheers them on.
---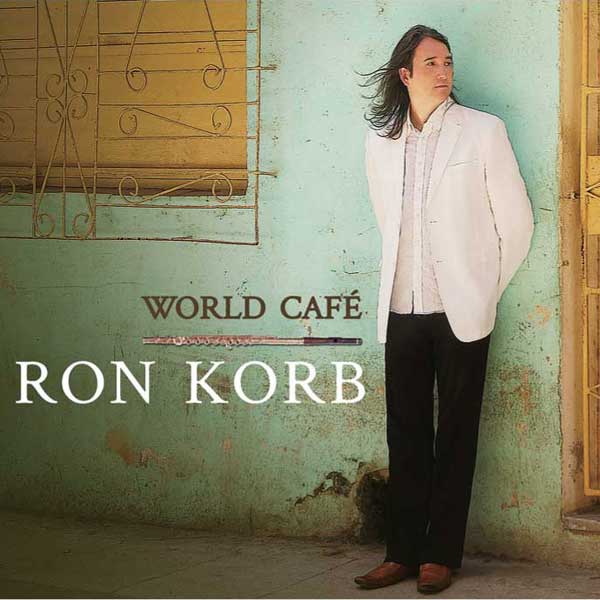 Ron Korb Profile
Flutist and composer born in Toronto. Having learnt to play flutes from around the world, he is known in Japan as the "prince of flutes." During his time in Japan, he learned traditional Japanese flute under the instruction of Michiko Akao, the master of yokobue (Japanese transverse flute). Nominated in the 58th Grammy Awards, he is one of the most renowned musicians from Canada.
Official website: ronkorb.com
New album World Café on sale.
(Japanese Article: 世界各国から集めた250の笛を操る 日系カナダ人3世の演奏家・作曲家 ロン・コーブさん インタビュー|特集「カナダの夏を彩ってくれる極上の音楽」)