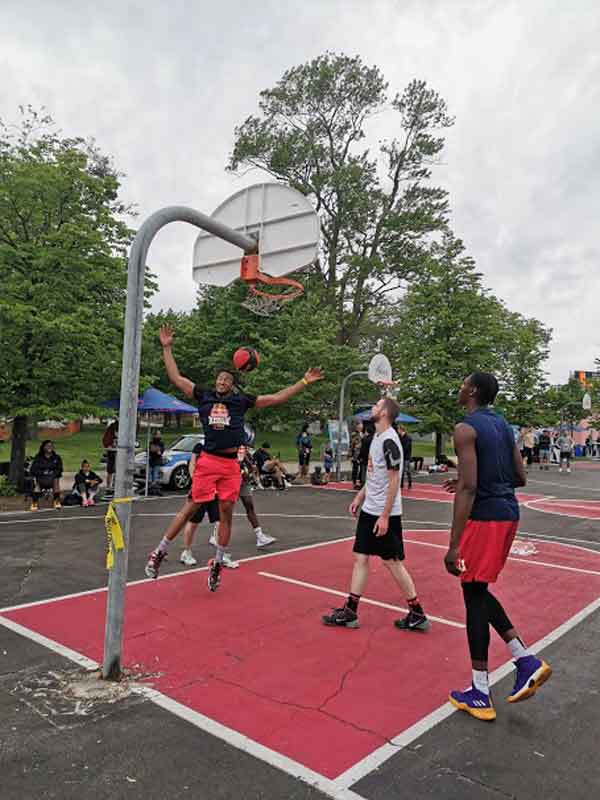 Teru Ikeda, FIBA players' agent, and writer for the Canadian basketball media platform, On Point Basketball, formed team Ikeda, to compete in the 2019 Red Bull Reign in Toronto on May 15th.
The event was held in the Exhibition place basketball courts.
This week, Japan in Canada takes a look at how Teru Ikeda was able to put together a team of four professionals, make it to the tournament's semi-finals, and use basketball to connect Japan and Canada.
To chase a story, Ikeda went to St. Catherines to cover a U18 FIBA Americas tournament, where he also met with a start-up sports marketing agency. The agency asked him to cover a showcase for a newly-formed Canadian professional basketball league—CEBL (Canadian Elite Basketball League), where he met Anthony Ottley, who will play for team Ikeda in the 2019 Red Bull Reign and become a client of Teru's.
Being new to Toronto's basketball scene, Teru stated humbly stated that he needs to leverage the little he has—his writing skills, connections to Japan, and his Japanese speaking skills.
Team Ikeda at the 2019 Red Bull Reign 3X3 Tournament
So, after the showcase, Teru offered to help Anthony run some drills. They trained outside, in the sweltering summer heat and connected. Teru had just quit a stable 9-5 job to peruse a career in professional writing and basketball. Anthony was heading back to Windsor for his third season as a pro. After the two got the know each other better, they realized that they could help each other achieve their dreams—Teru as an agent and Anthony as a pro overseas. With the 2020 Olympics coming up, basketball is gaining more prominence in Japan. "The more I understood who Anthony was, I knew I could find a pro basketball opportunity for him in Japan," said Teru.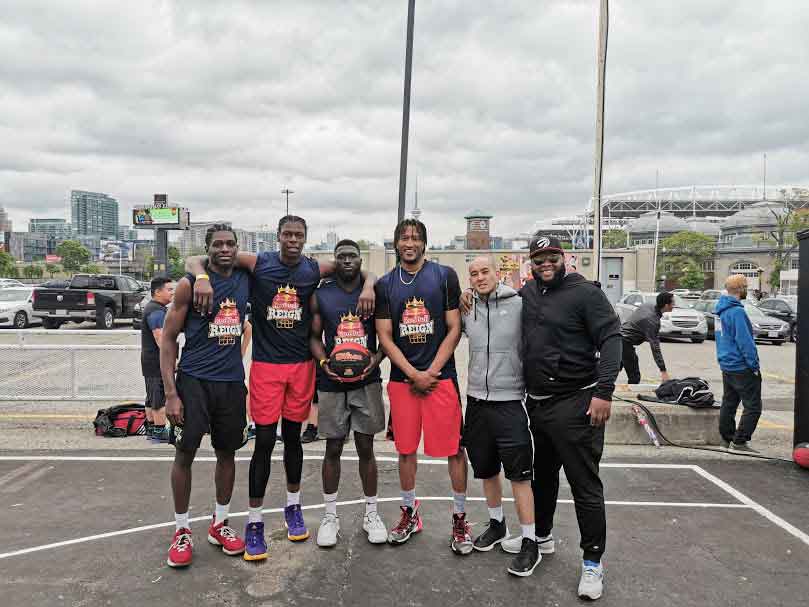 Team Ikeda at the 2019 Red Bull Reign 3X3 Tournament
Anthony Ottlwy plaed pro ball in Canada for three years. He's from Toronto and is cuurently exploring options to play in Japan. He could potentially be playing for Leo Vista in Japan's 3×3.EXE Premier league this summer. Leo Vista is a team based out of Chiba Prefecture. With the Tokyo Olympics fast approaching, he sees opportunity in playing basketball in Japan. Click the link below to check out Anthony Ottley's highlights from the 2018-2019 season: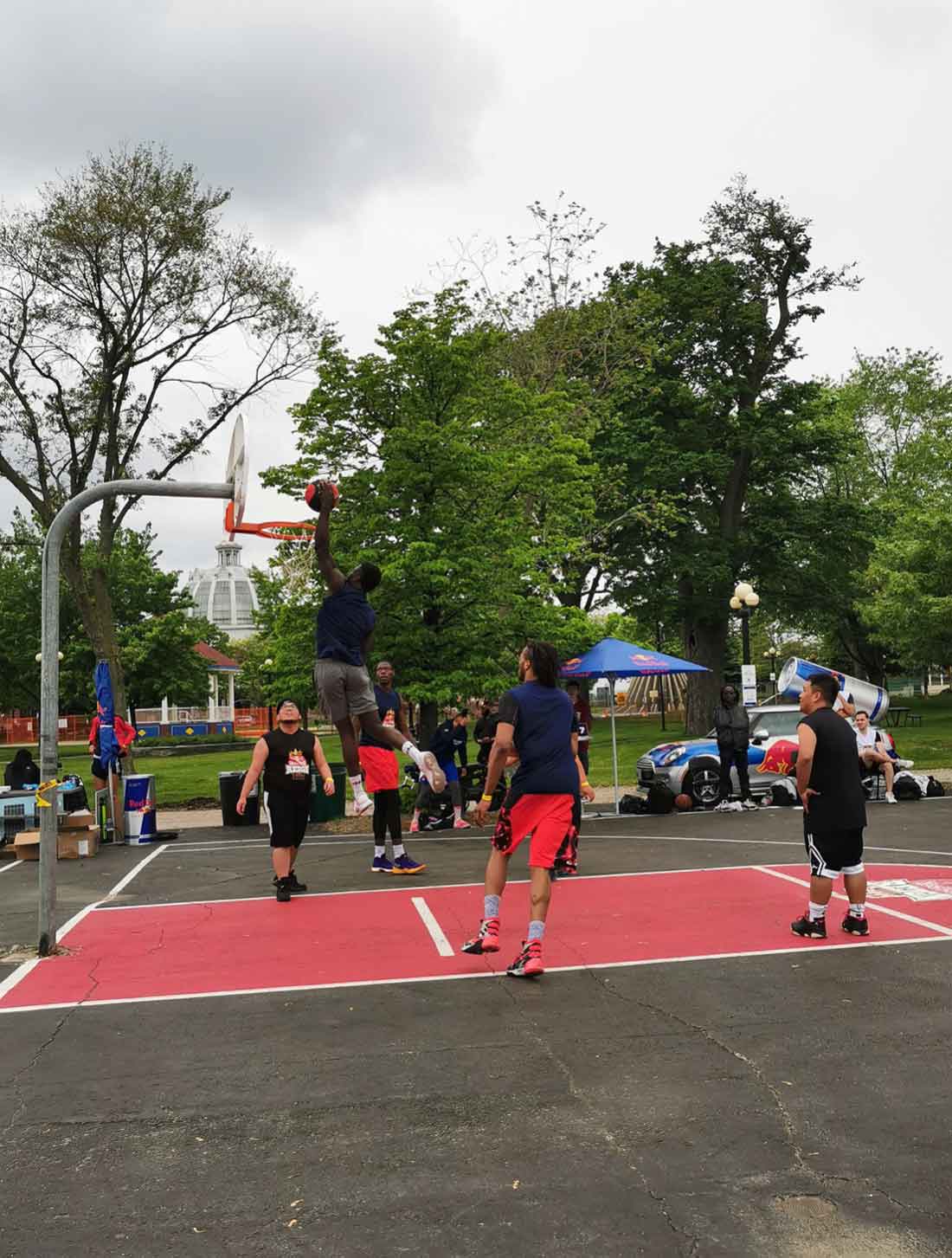 Team Ikeda throwing down lobs at the 2019 Red Bull Reign 3X3 tournament.
Teru sent Anthony's resume and video to a Japanese basketball sponsor who expressed interest in having Anthony play on his team. Teru met with a sponsor in Japan over sushi, and the two agreed on a deal to have Anthony play on a Japanese team. Anthony and Teru are currently working on a deal to have both of them work for the sponsor's basketball club. Anthony will also get exposure to play in Japan's pro league, the B League.
Teru has recently acquired his FIBA players' agent license and can represent any non-NBA player. He will be ready to represent Anthony on a B. League team. Through the connections and the relationships he built, Teru Ikeda was able to assemble "Ikeda" to compete in the 2019 Red Bull Reign 3X3 tournament in Toronto. He hopes to be able to represent all of them soon.