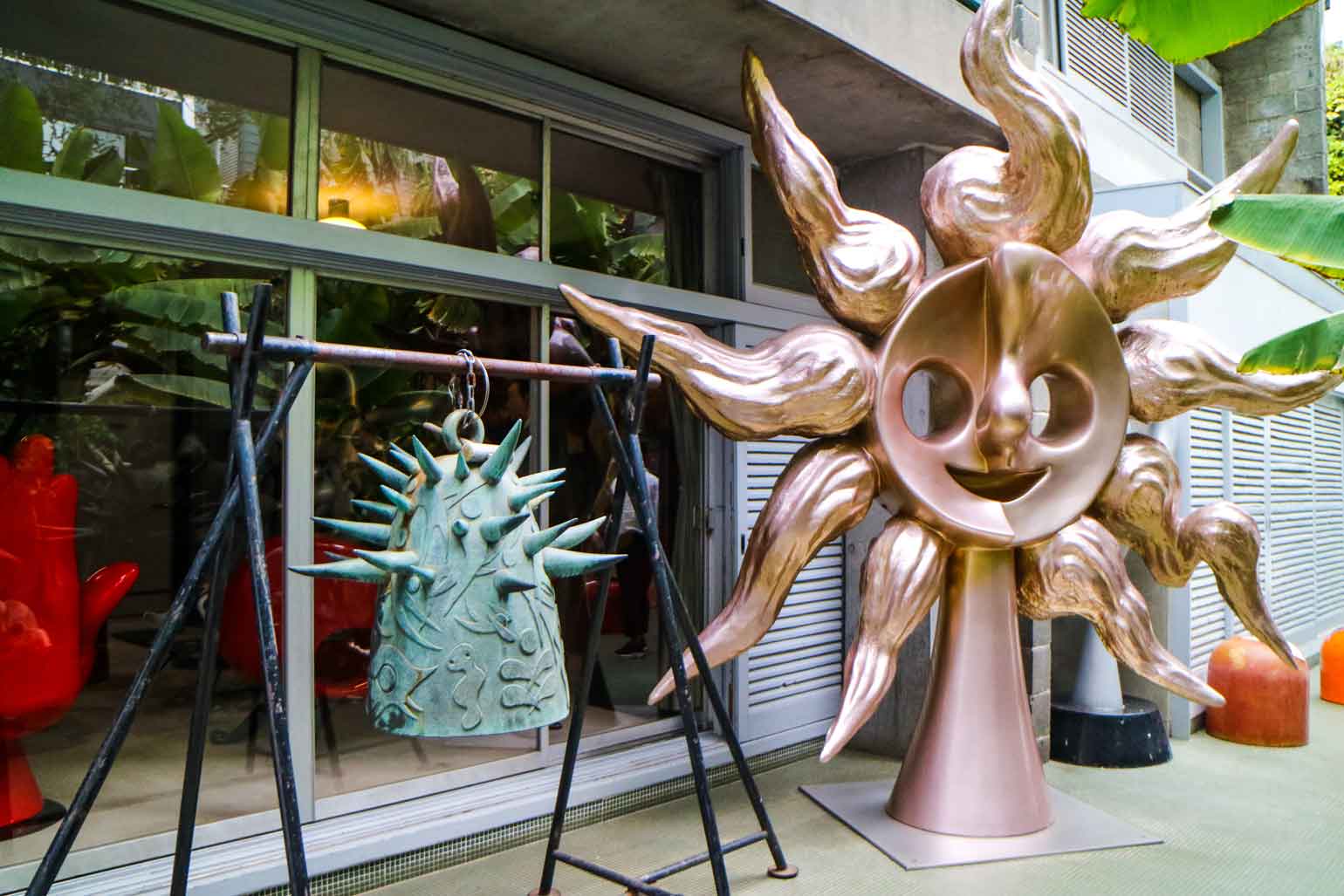 Taro Okamoto, known for his avant-garde sculptures and paintings, is one of Japan's most famous modern artists. His home and studio were, after his death in 1996, opened to the public in the form of a small museum. All of Okamoto's works including the famous Tower of the Sun, located in Expo Park in Osaka, were conceived here. Many of Okamoto's drawings, sketches, and sculptures, as well as reference materials (which often focuses on post-war culture), are on display here. The studio itself was built by the famous Japanese architect, Junzo Sakakura. With its concrete walls and lens-shaped roof, the studio itself is regarded as a fine work of modern architecture. The space also features a sculpture garden, where Okamoto's sculptures stand among tropical plants.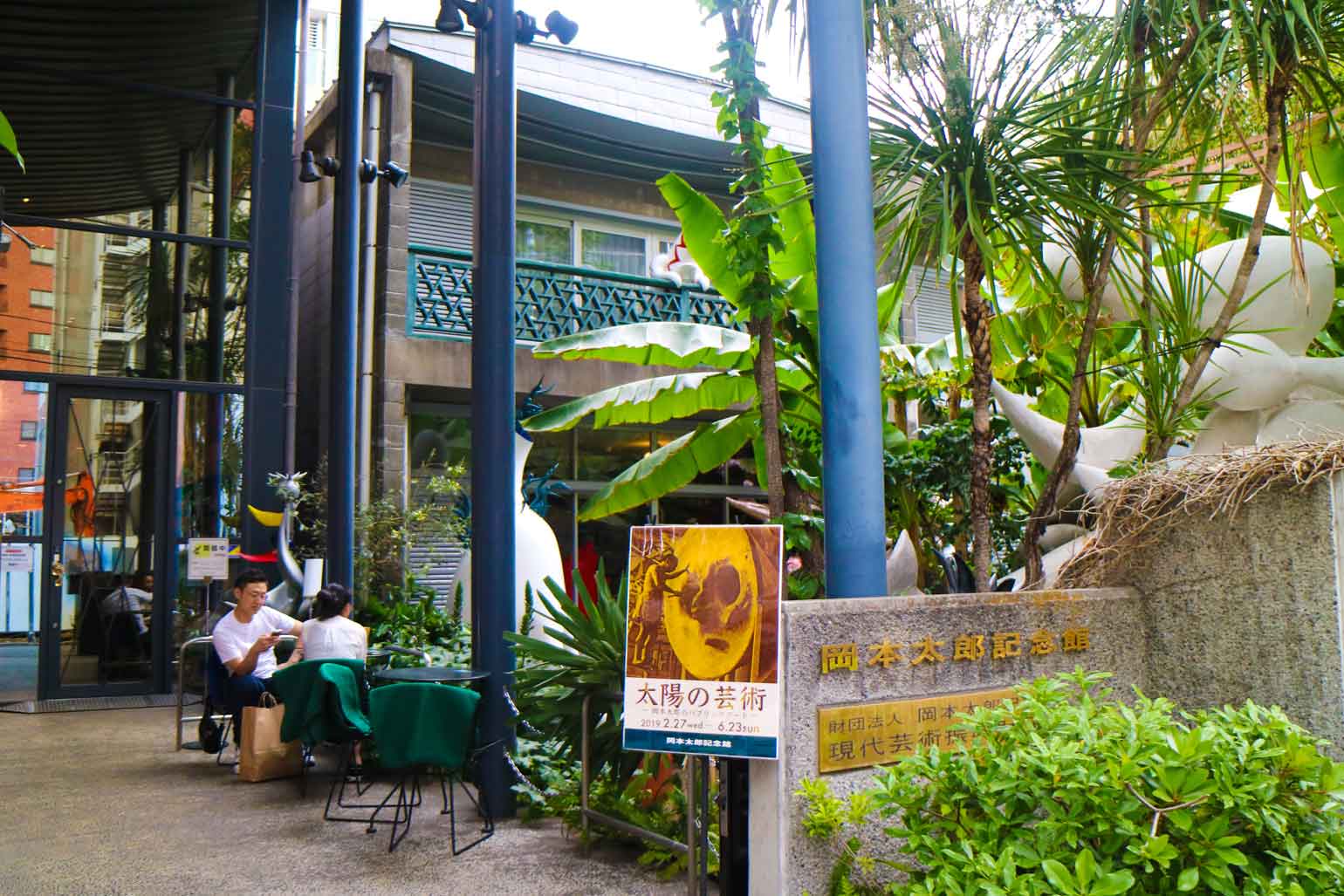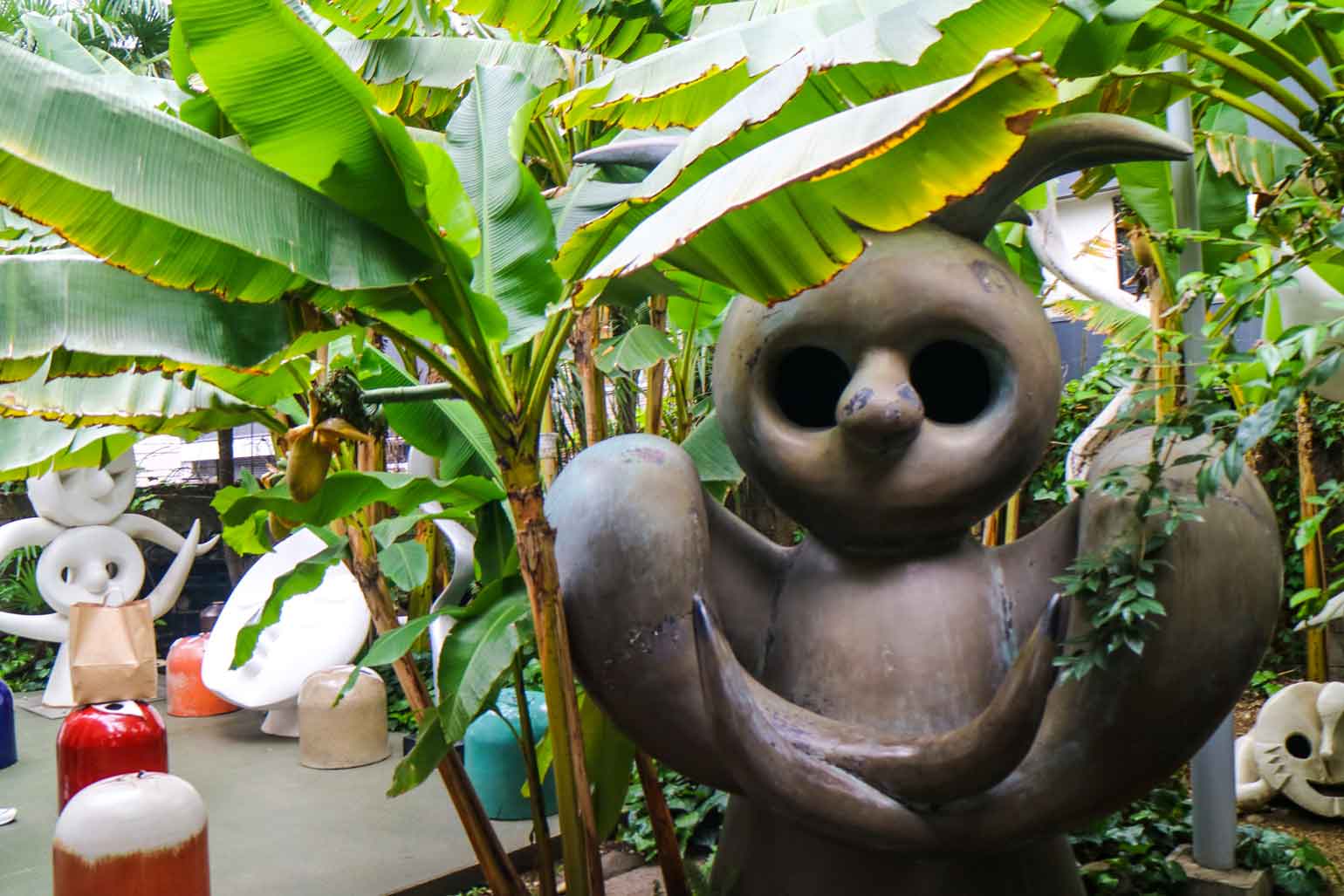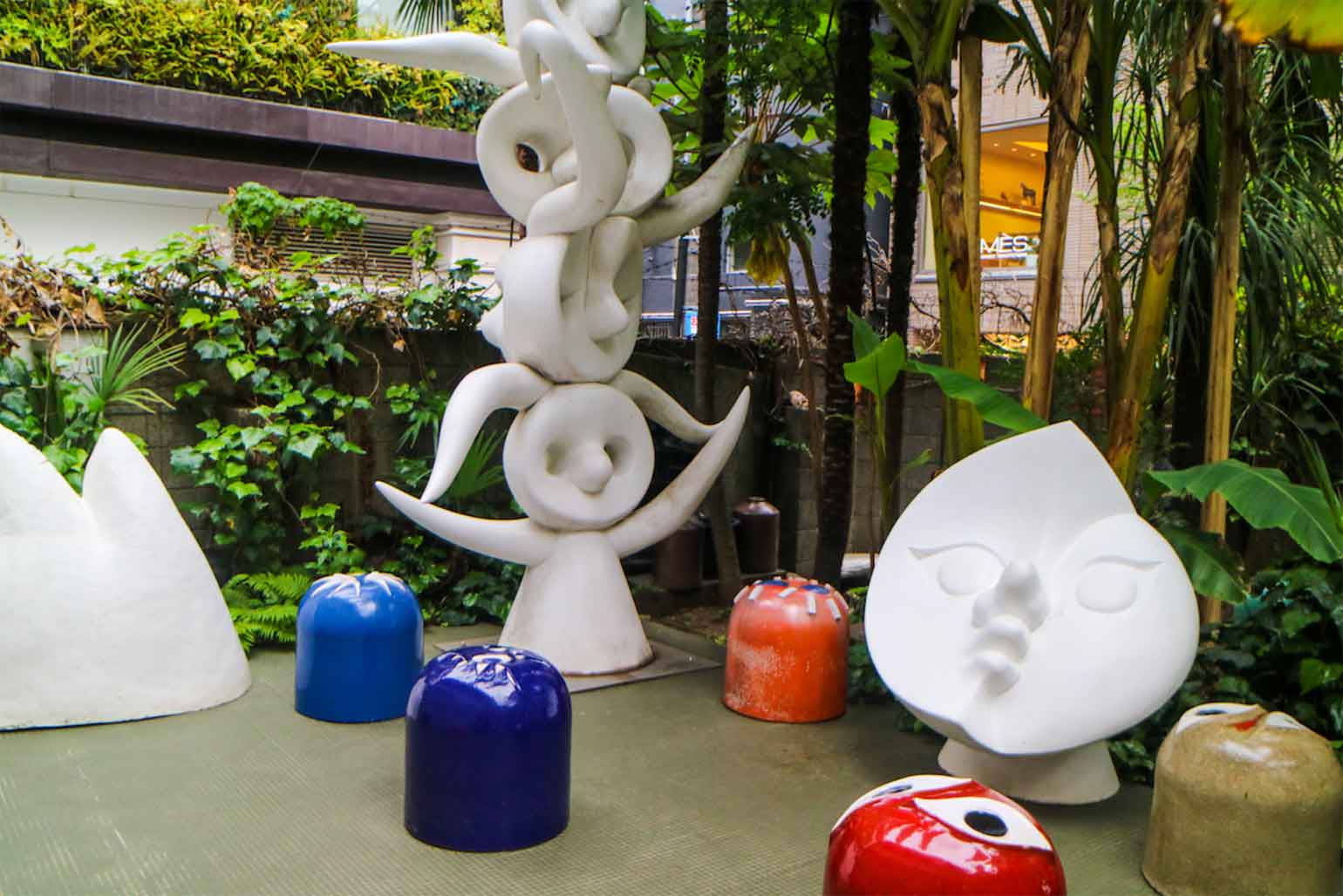 Who was Tarō Okamoto?


Tarō Okamoto (岡本 太郎 February 26, 1911 – February 9, 1996) was a prolific Japanese artist and writer famous for his abstract and avant-garde paintings and sculpture. He was born on February 26, 1911, in Kanagawa, Japan and lived in Paris for a decade. Shortly after entering the oil painting department of the Tokyo Fine Arts School in 1929, he accompanied his parents on a trip to Europe and, after the trip, decided to stay there. From 1933 to 1937, he was a member of the group Abstraction-Création. The many artists and intellectuals Okamoto was associated with during his stay in Paris included Georges Bataille, André Breton, the leader of Surrealism, and Kurt Seligmann (1900–62), a Swiss Surrealist artist, as well as Pablo Picasso, Man Ray, Robert Capa and Capa's partner, Gerda Taro, who adopted Okamoto's first name as her last name.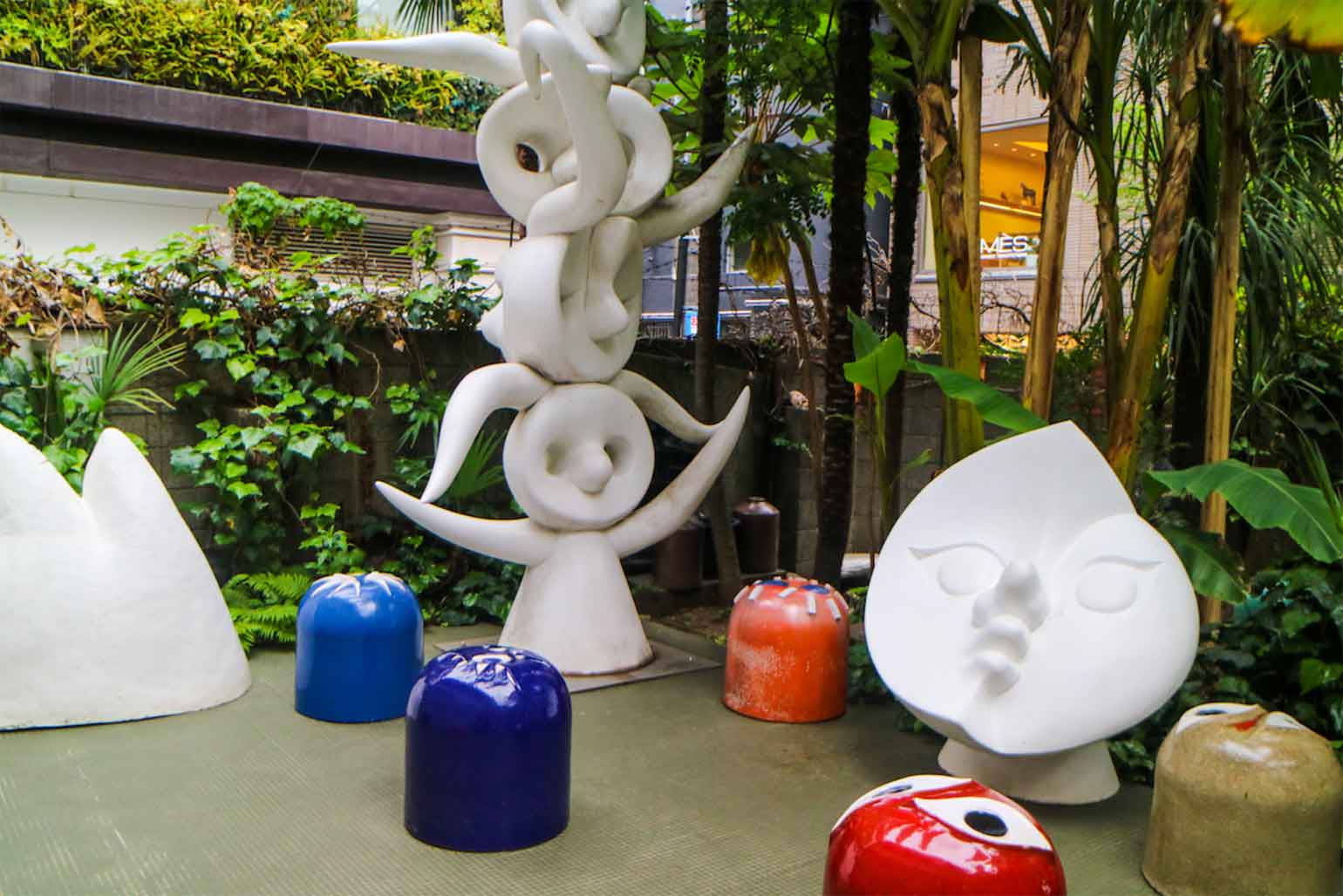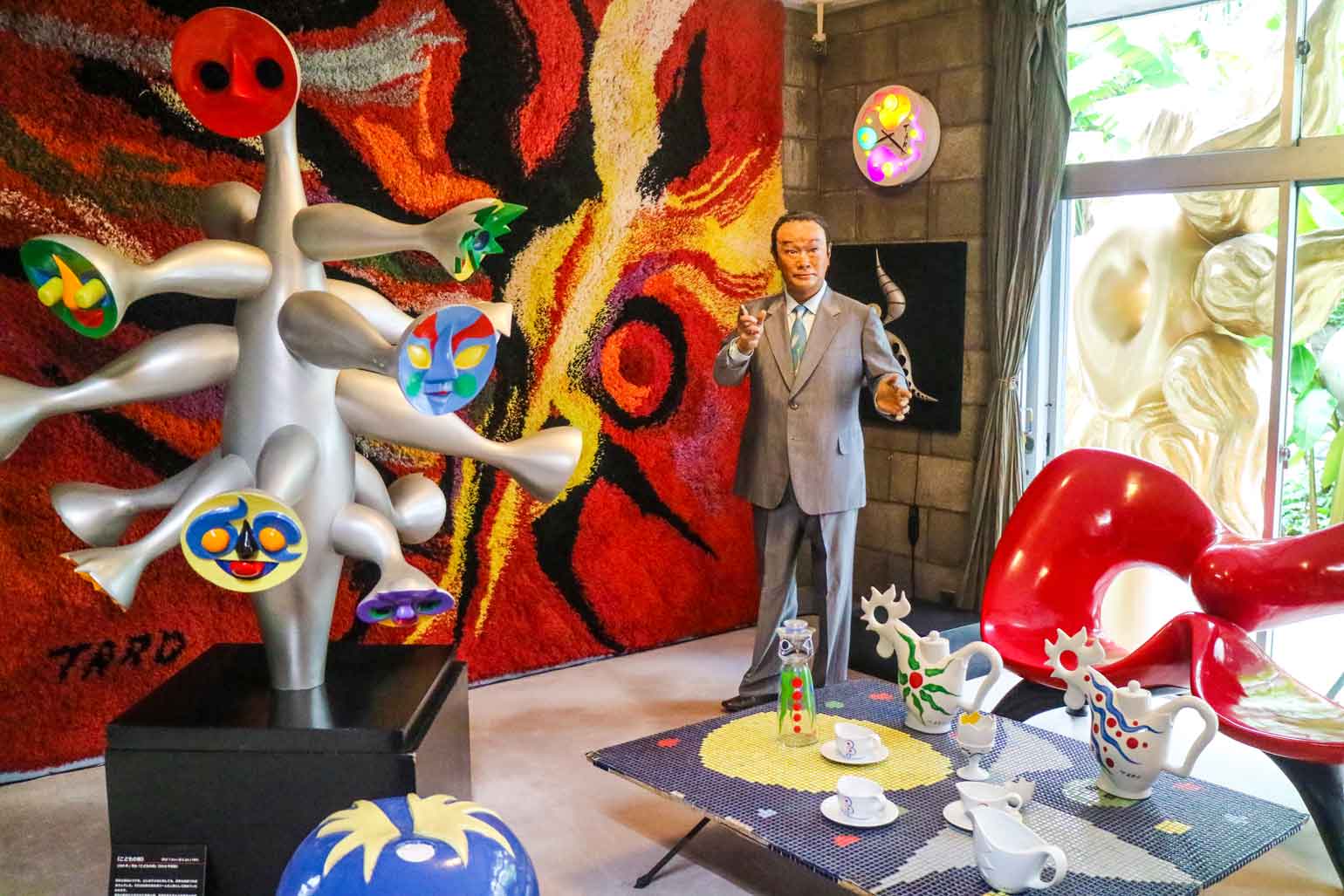 In 1938, being inspired by Pablo Picasso's work which focused on Oceania, Okamoto decided to study, at the Sorbonne, under the guidance by Marcel Mauss, ethnology. Throughout his career, Okamoto's ethnological interests is visible in his works. Following the German invasion of France, he returned to Japan in 1940 and joined a group of anti-mainstream Japanese artists, Nika-kai (Second-Section Society) which awarded Okamoto? the Nika Prize at the 28th Nika exhibition.
Okamoto worked in both abstract and Surrealist styles in Paris, but he came to believe the two movements were incompatible. In response to this conflict, he introduced, in 1947, the core of his artistic principle: Taikyoku-ism (polarism)—the communion of opposites. Based on this framework, he created works such as Dawn (1948), Heavy Industry (1949), and Law of the Jungle (1950). The following year, along with critic Kiyoteru Hanada, he established the Yoru-no-kai (Night Society) to integrate avant-garde art and literature. Throughout the 1950s and 1960s, Okamoto focused on executing public projects, which included installations in subway stations and government buildings in Japan. He alsopainted a monumental mural for a hotel in Mexico: Tomorrow's Mythology (1968)—depicting a human figure being hit by an atomic bomb. In 1961, Okamoto withdrew from Nika-kai as well as all of the other art circles he had been previously associated.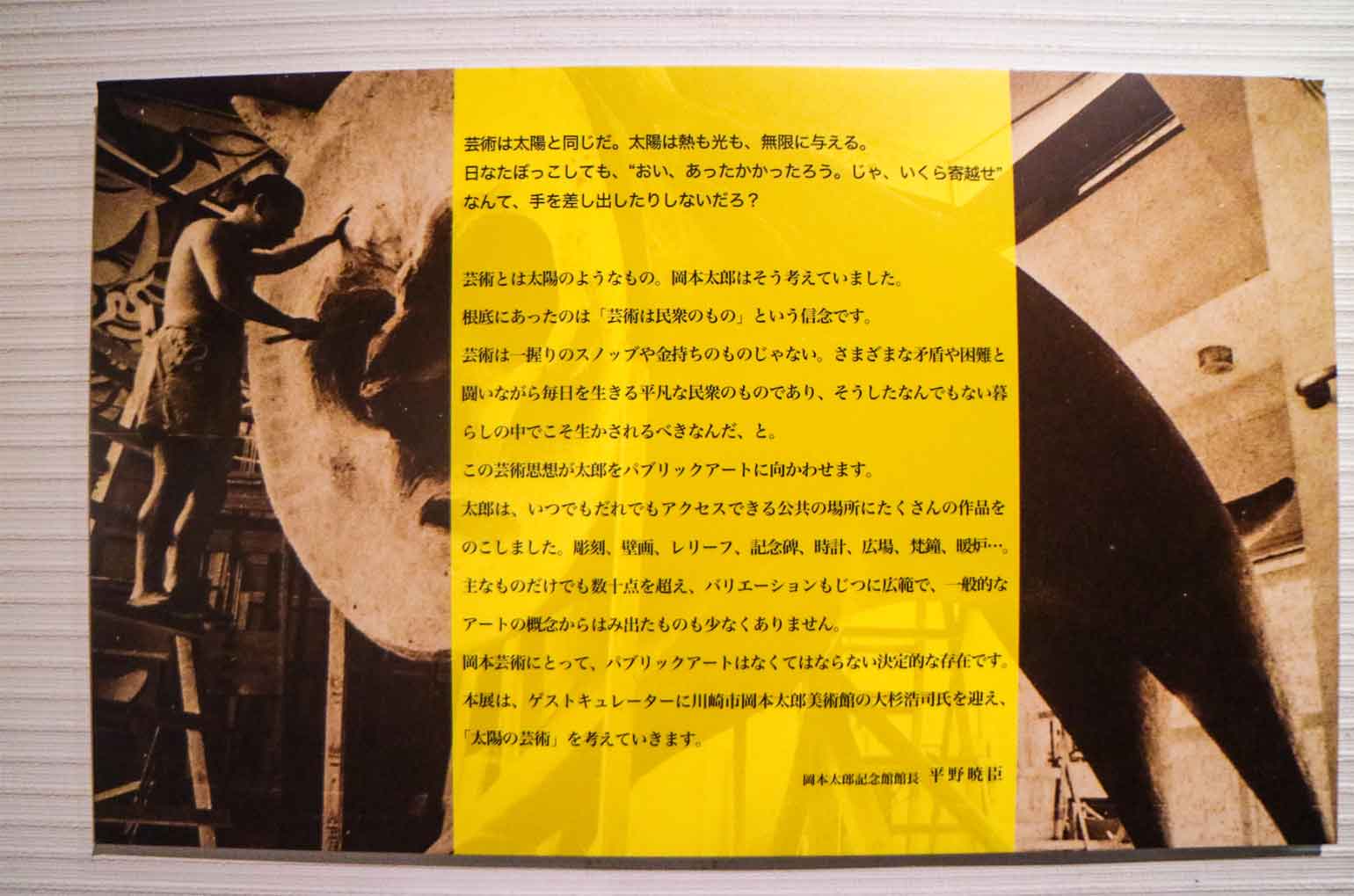 Art is like the sun. The sun provides limitless light and heat. Even if you have been sunbathing, the sun doesn't put out its hand and say, 'Hey, that was lovely and warm, how about giving me some money?' does it?— Tarō Okamoto
Tarō Okamoto believed that art should be available to all, should be shared by everybody in the same way, like the sun. He left numerous works that question the nature of art. This is a common theme in his work, like an anthem to the indomitable life of humanity. To him, art was not something special; it was life itself, believed that the fact there was value in art was sufficient proof of this. He refused to sell his work, rejecting the idea that art should be valued solely for its uniqueness. It was his ideal that art should be taken back from its owners, connoisseurs or researchers, should be given to ordinary people—shared—its "original form".
This concept of public art can be seen in over 140 works in 70 locations throughout Japan. There are more around the world; art works that repudiate simple accommodation with the space and exist in the people's daily lives, providing laughter, which, he believes, is the energy of life. These works that were created for the public represent the pinnacle of expression Tarō Okamoto achieved during his career as an artist.
The exhibition in his studio focuses on Tarō Okamoto's works of public art, the message they embody offers viewers the chance to reconsider the art's role in life.
"Human history is a story of confrontation with nature, it speaks of the power of people who overcame tragedy to create the world we live in today, of life that chooses to live in beauty despite misunderstanding and of the drama of the love between man and woman, providing a hint that is directly linked to our lives, and allowing us to experience the joy of life." – Akiomi Hirano, Director,Taro Okamoto Memorial Museum (translation from Tarō Okamoto Memorial Museum's Official Website)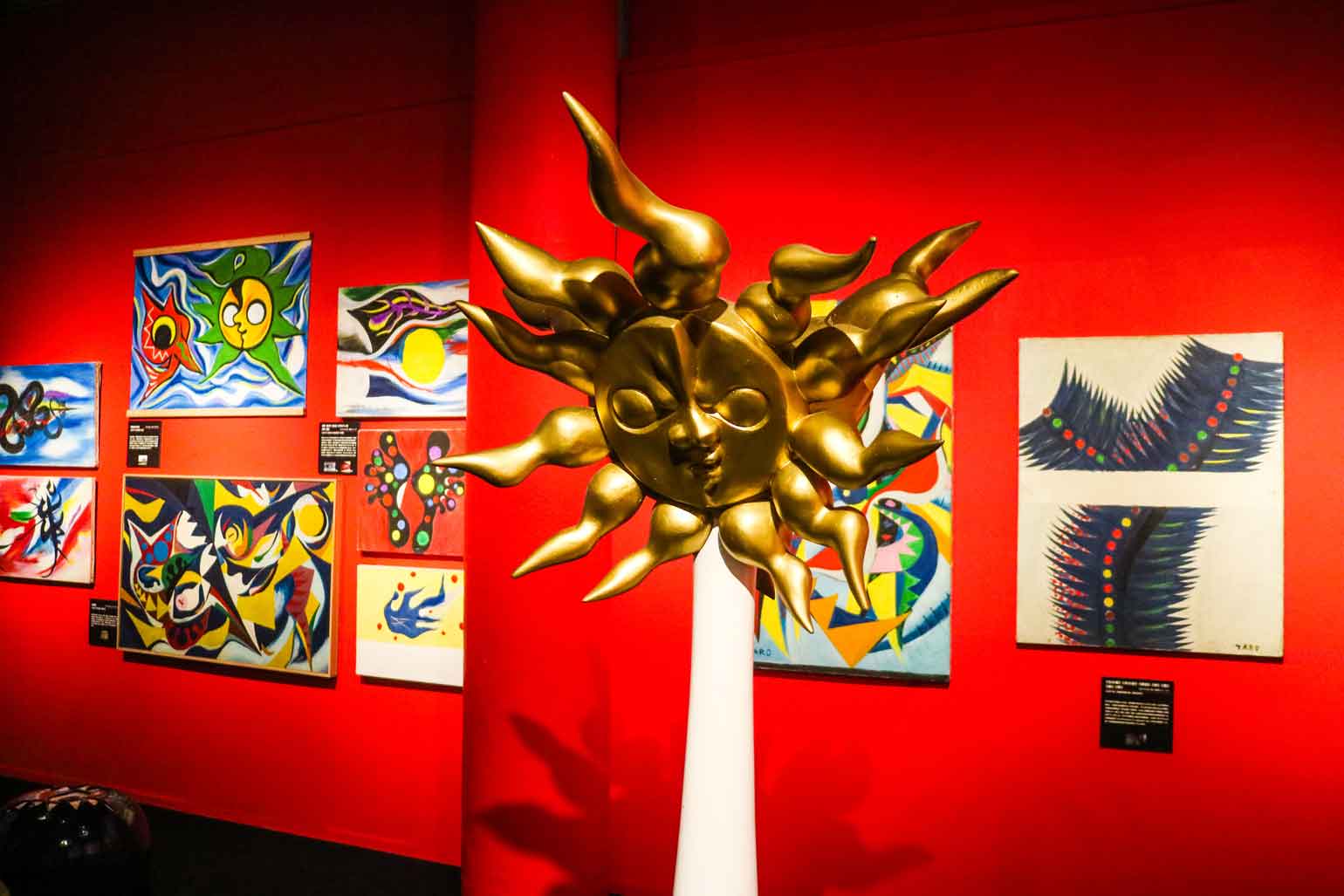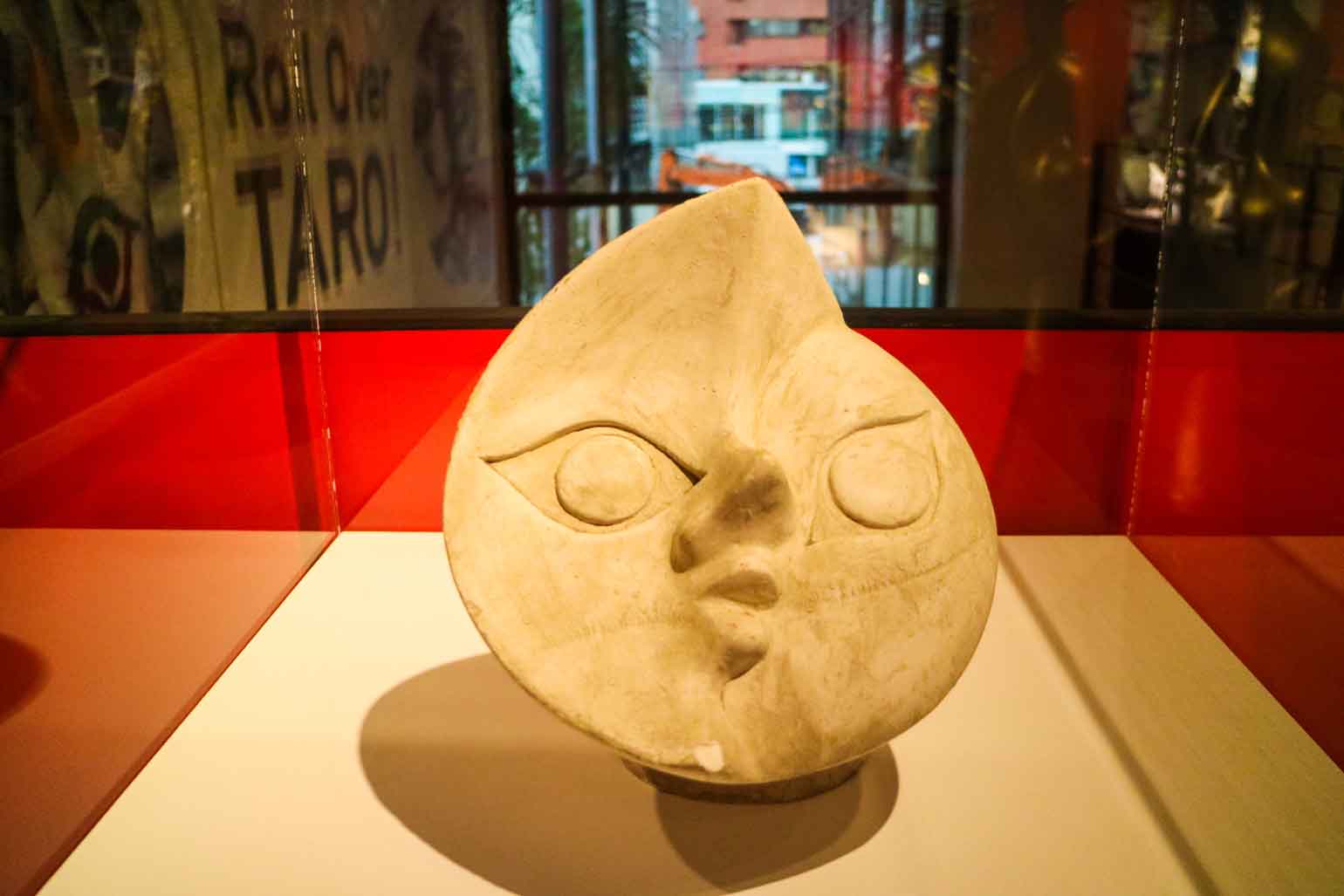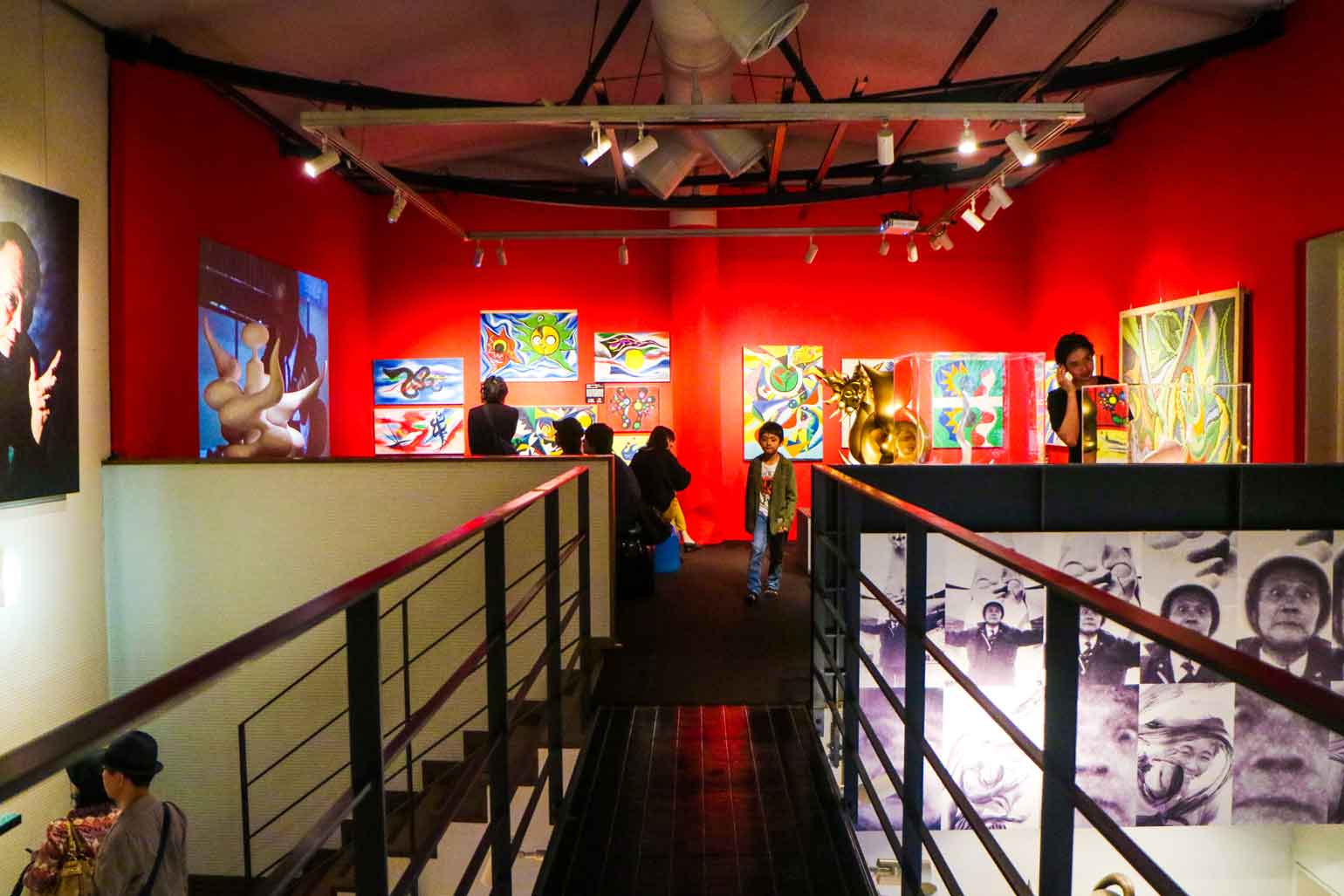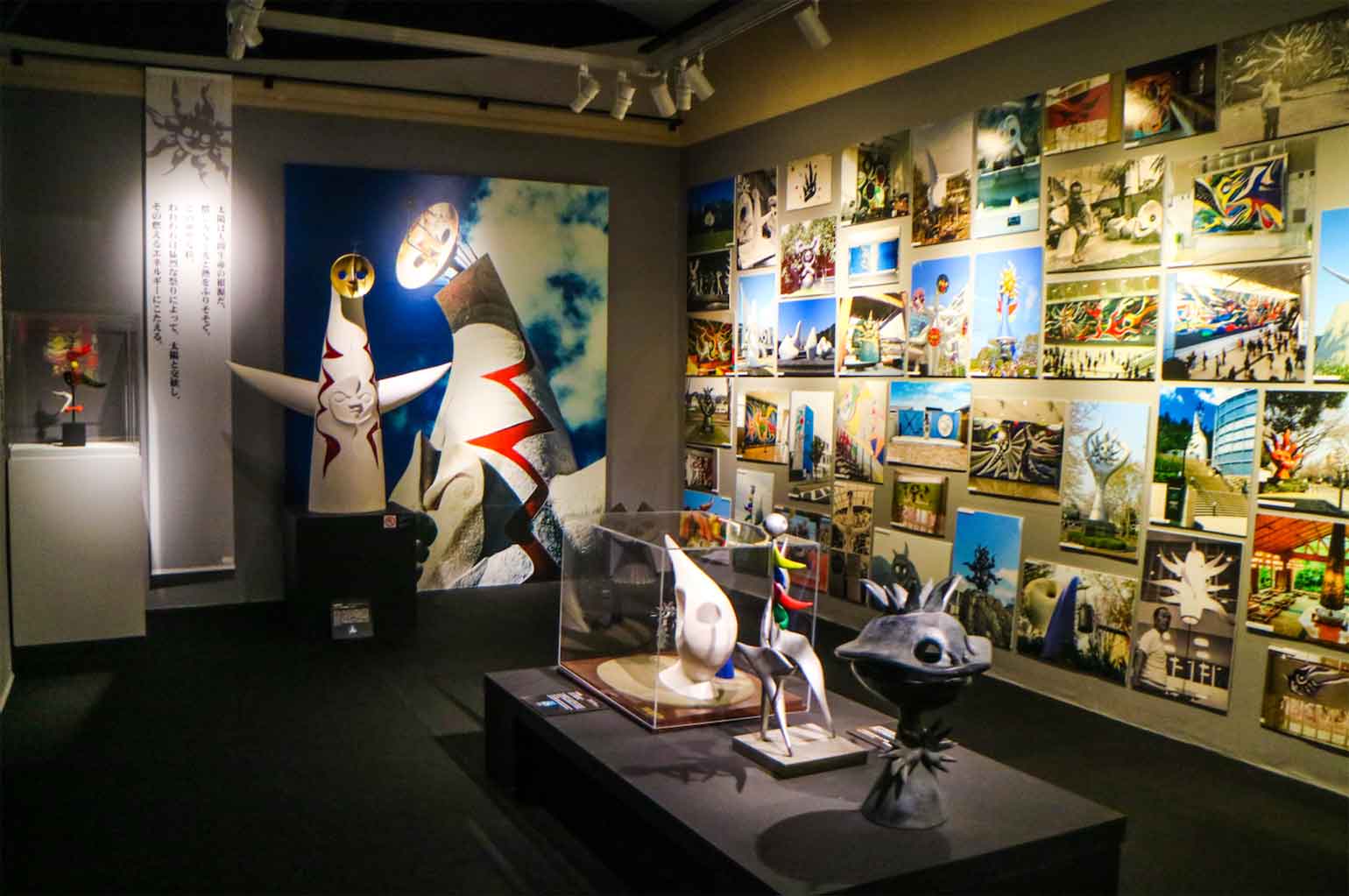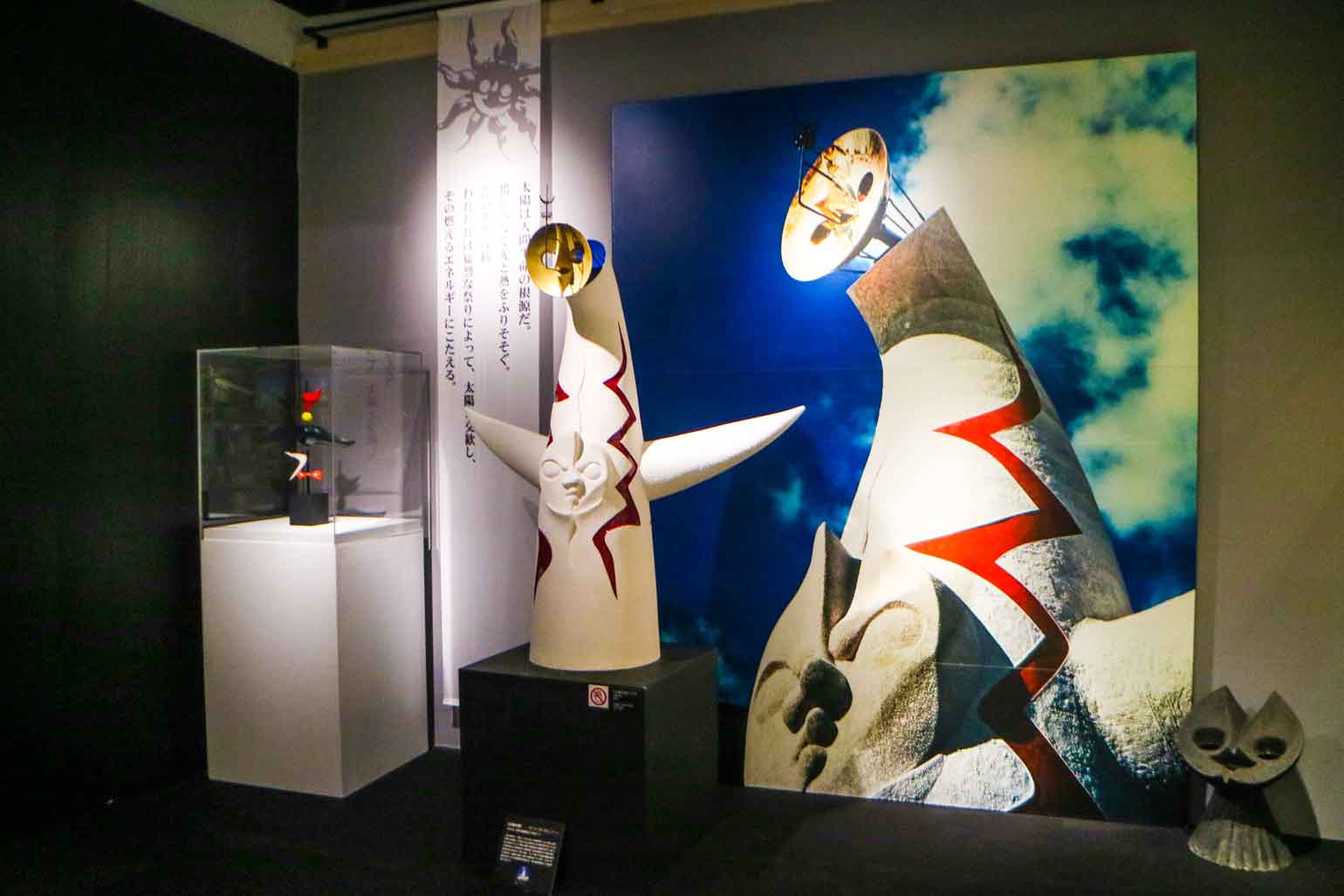 One of his most famous works, Tower of the Sun, became the symbol of Expo '70 in Suita, Osaka, 1970. It shows the past (lower part), present (middle part), and future (the face) of the human race. It still stands near the entrance of the Expo Memorial Park.
Myth of Tomorrow: Mural in Shibuya Station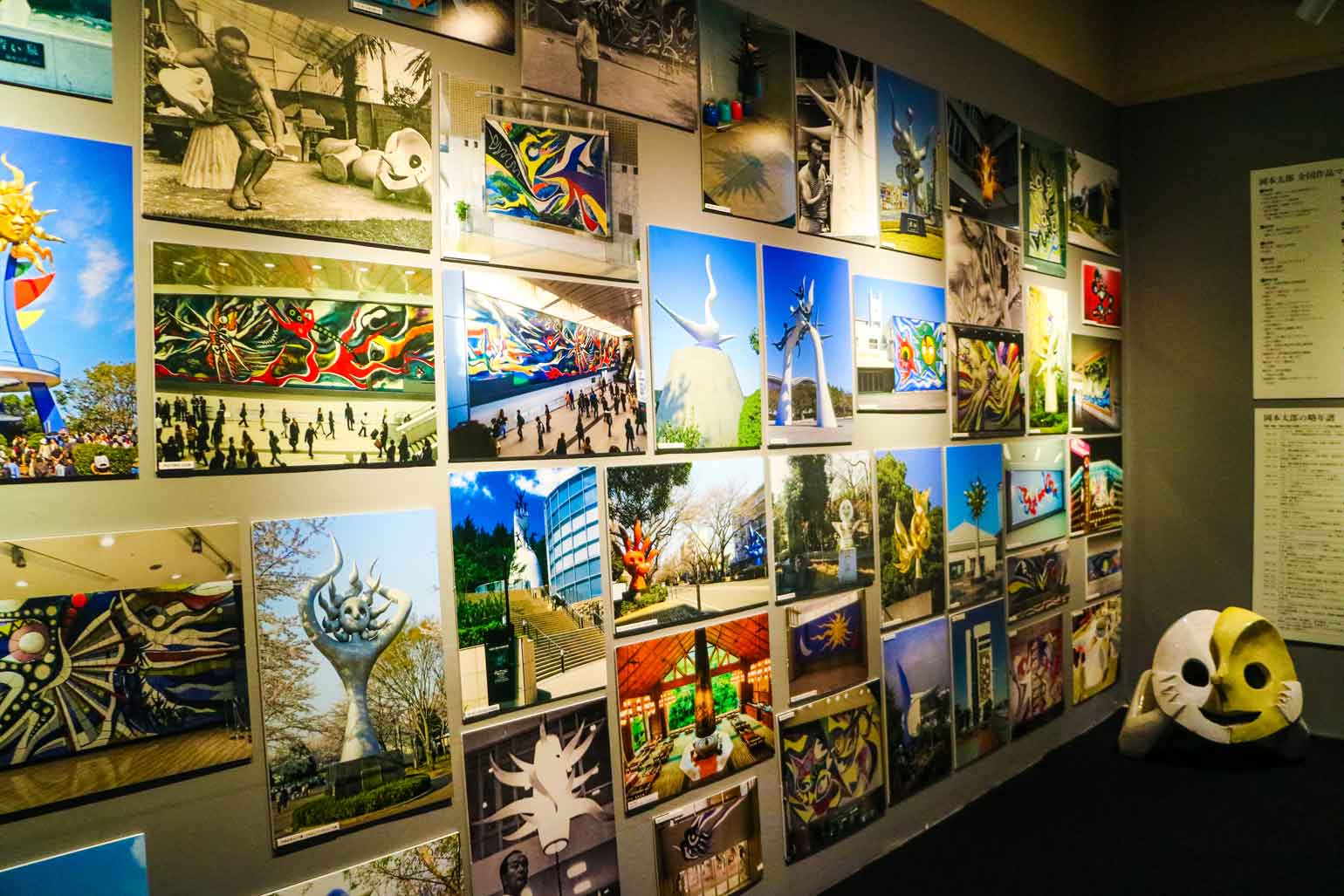 The powerful message contained in this work is that human beings are capable of overcoming even the cruelest of tragedies and give birth to 'a myth of tomorrow'. In the autumn of 2003, the huge mural, 'Myth of Tomorrow', whcuh had long been thought lost, was discovered in a Mexican suburb. The mural features an image, depicting the tragic moment in which an atomic bomb explodes. It is not simply a picture of the victims.
The Graffiti Scandal of 2011
After the 2011 Great East Japan Earthquake and subsequent Fukushima Daiichi Nuclear Disaster, this mural once again found itself in the spotlight. Japan's answer to Banksy, the guerilla art performance group Chim↑Pom made headlines when they added a new section to the "Myth of Tomorrow" that depicted the failed reactors of the Fukushima Daiichi Nuclear Plant on May 1st, 2011. It was quickly removed and did not damage the original mural – Chim↑Pom had attached the panel to the nearby wall using double-sided tape.
Occurring only a few months after these life-changing events, opinions were divided among the commentators and general public. Some called it vandalism, "malicious mischief", while others felt that it was "pure artistic expression" as it simply added to the theme of the original work. The director of the Taro Okamoto Memorial Museum, Mr. Hirano, felt that Okamoto himself would have appreciated it. "Taro would not be upset, if he were alive", as Okamoto was known to be a controversial figure himself.

Studio of Tarō Okamoto
Here at the studio of Tarō Okamoto, you can step back in time and glimpse his studio just as it once was. Many of the pieces at Taro Okamoto Memorial Museum are incomplete pieces.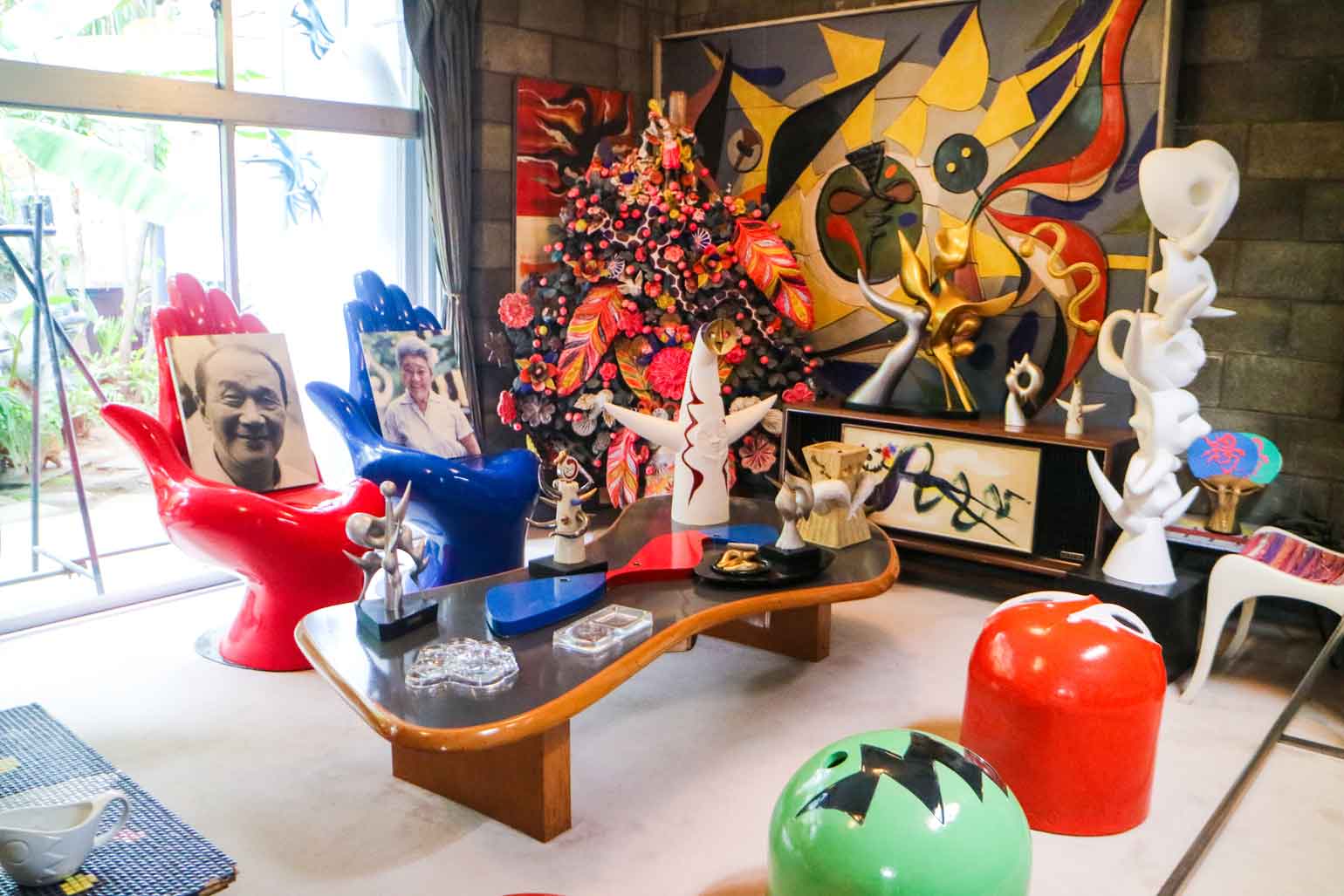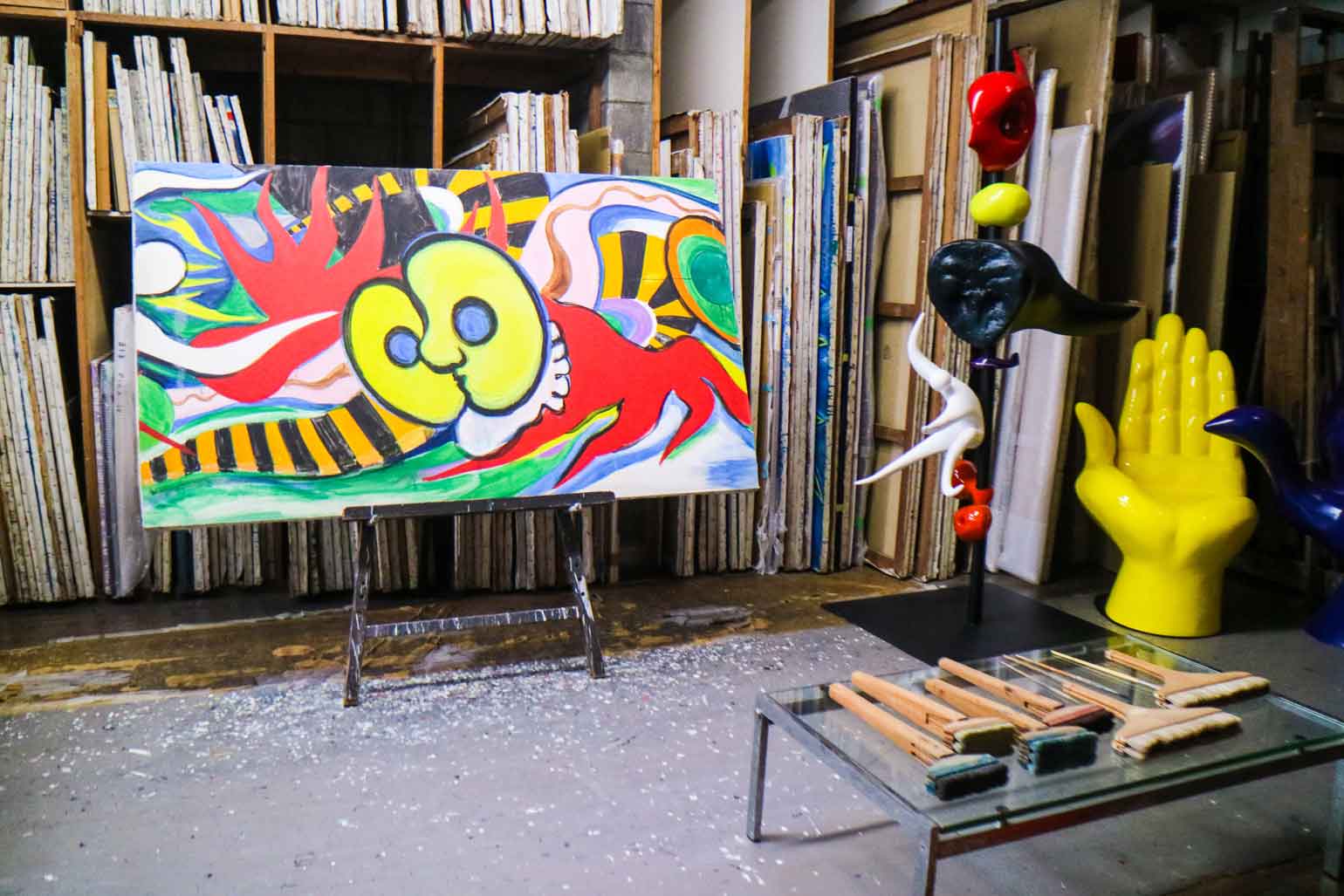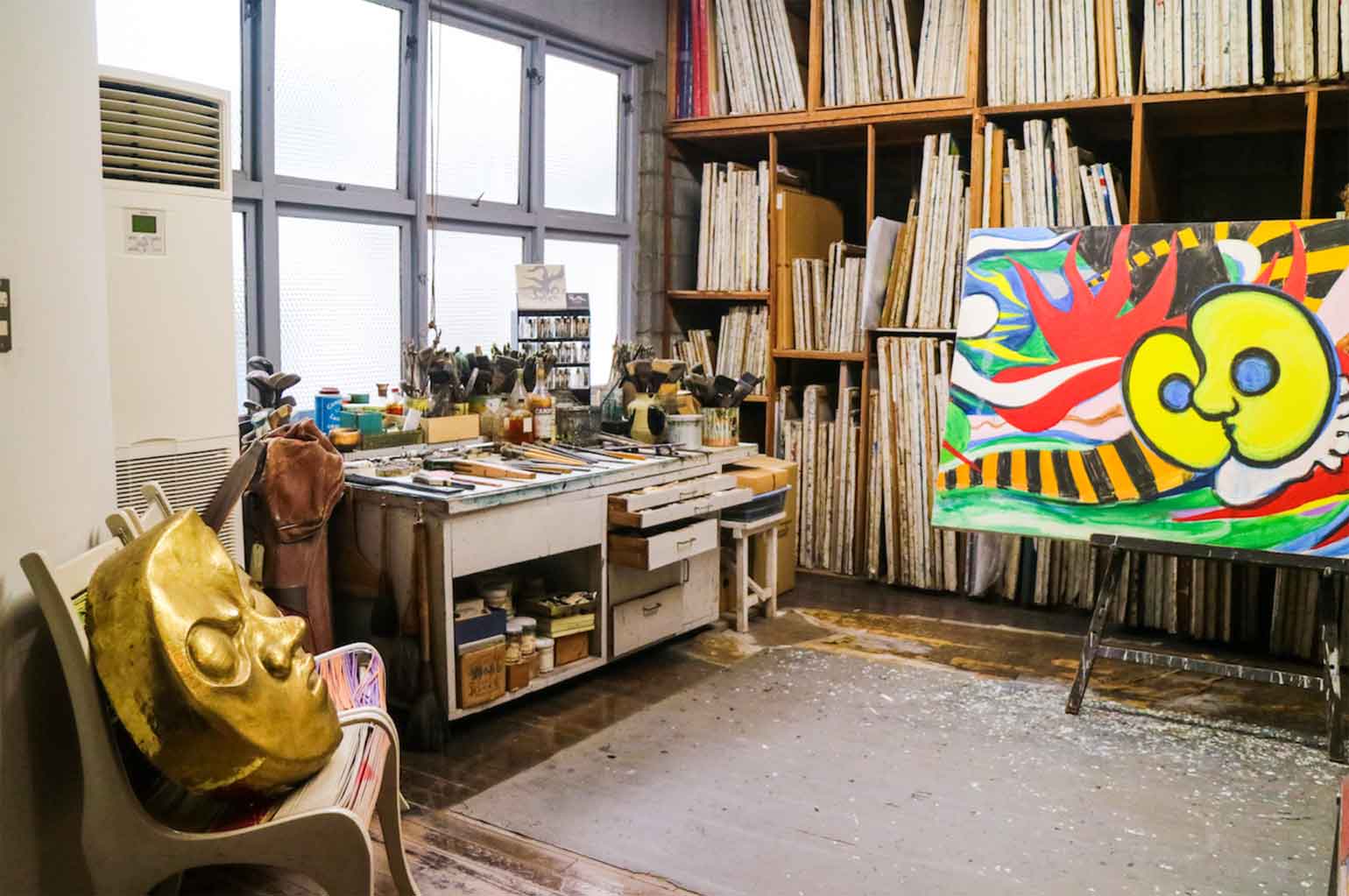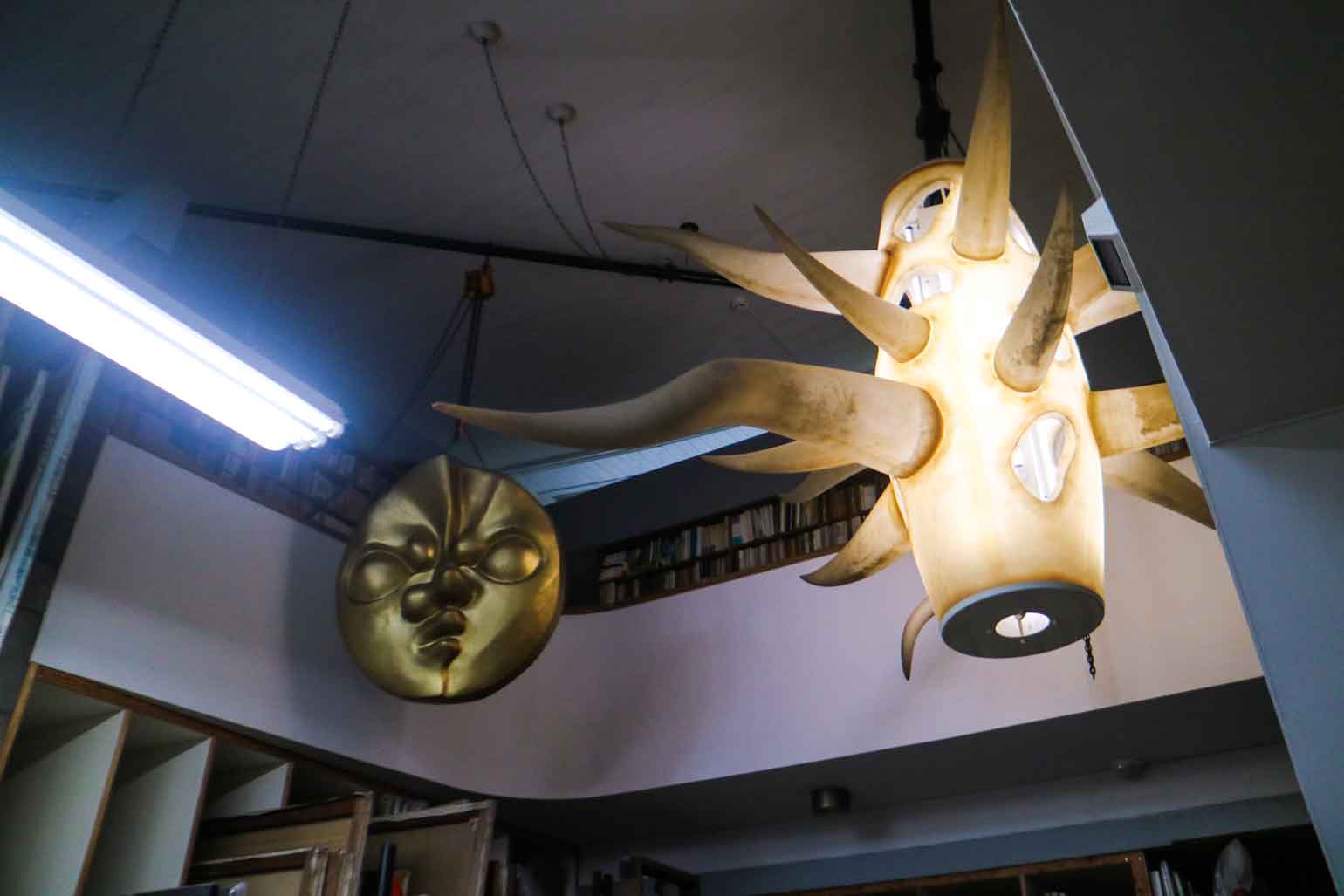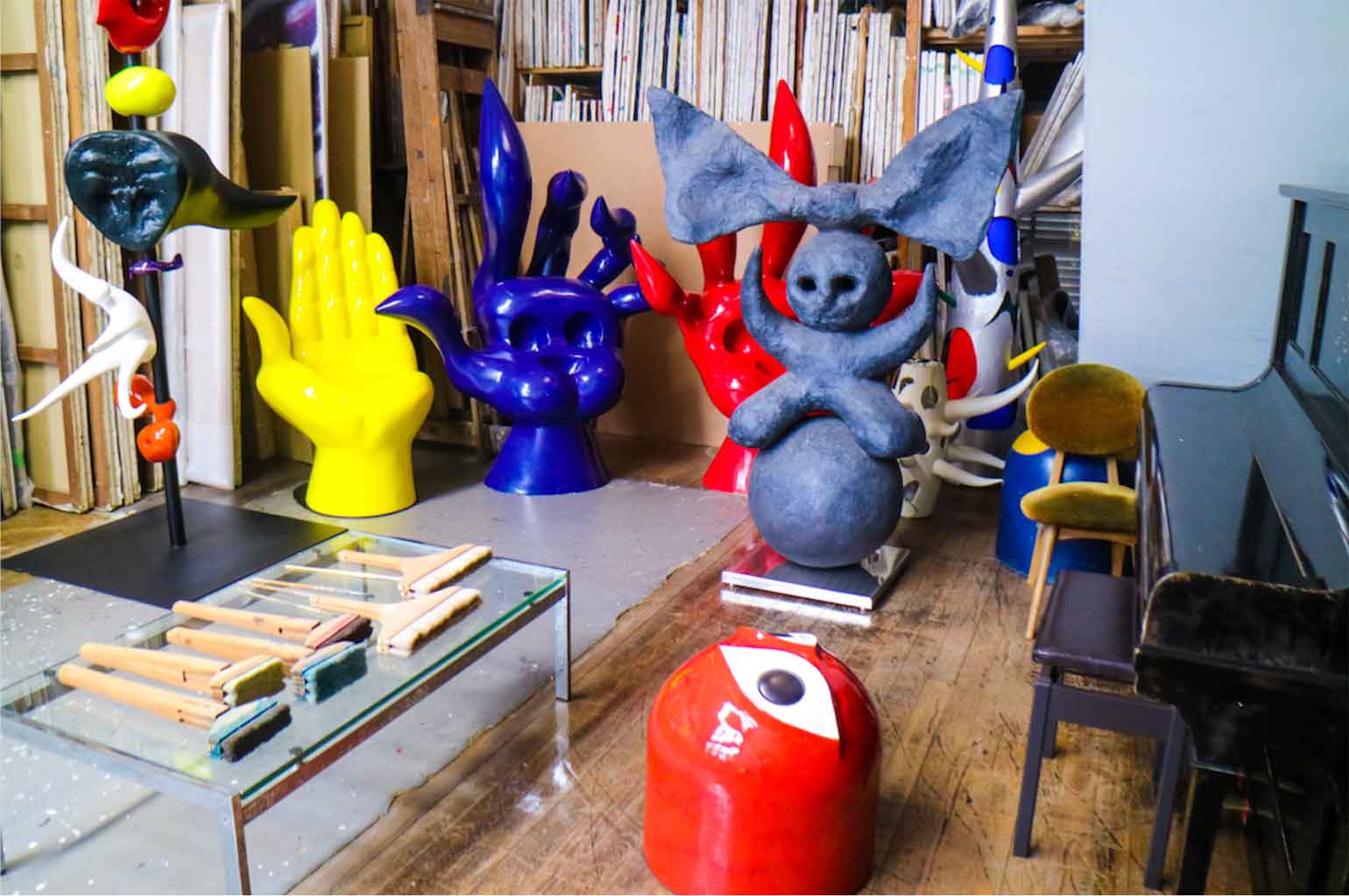 A Piece of Cake: A Cafe
The little café, 'A Piece of Cake', sits on the forecourt of the Taro Okamoto Museum with a small, well-decorated patio. The café has homemade cakes, herb teas, coffee and freshly baked pancakes served with syrup and butter.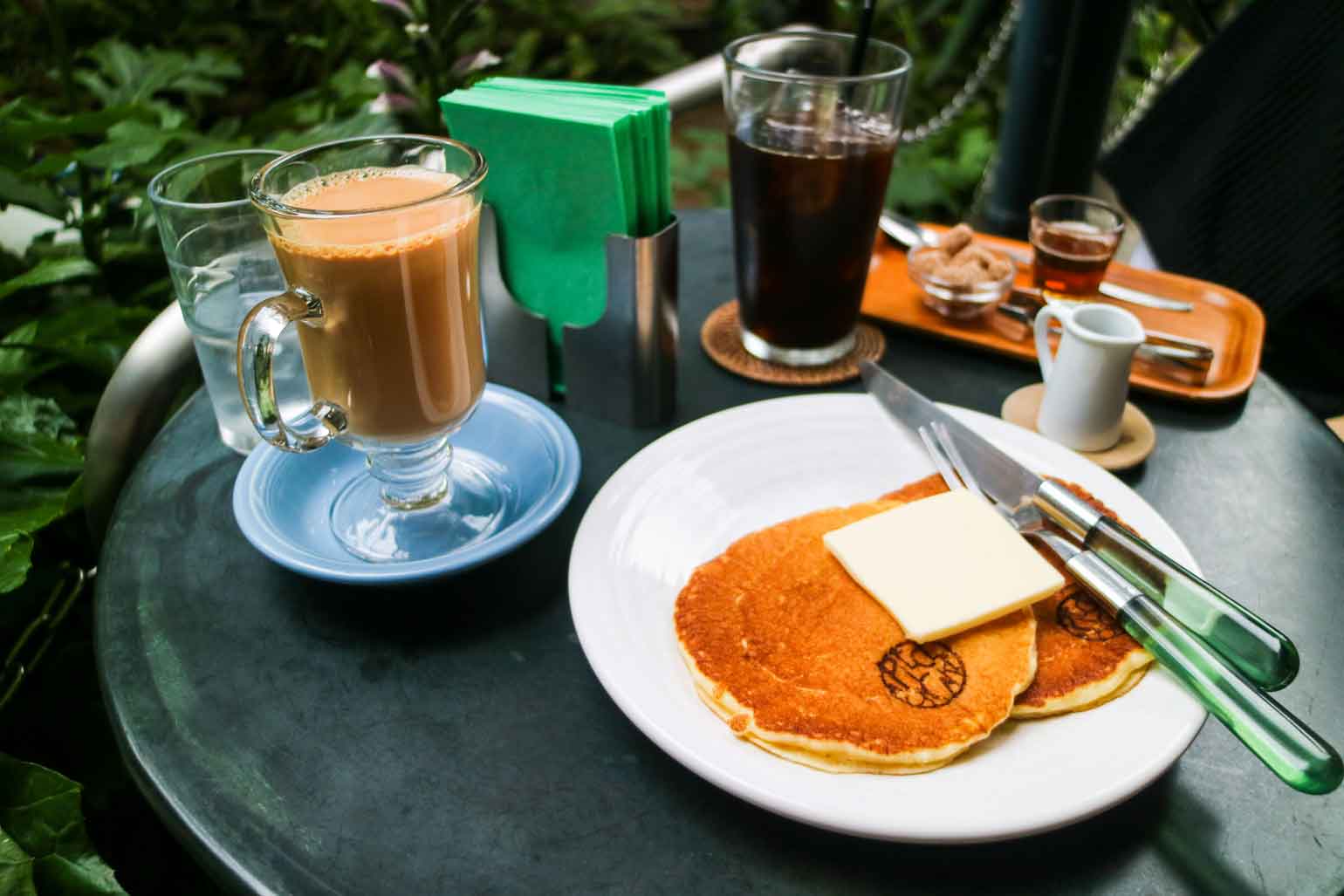 Tarō Okamoto Memorial Museum Opening Hours
10:00-18:00 Mon, Wed, Thu, Fri, Sat, Sun
Operates irregular/seasonal opening hours
Last admission: 30 mins before closing
Art of the Sun – Tarō Okamoto's Public Art–
Exhibition Period: February 27 (Wed.) – June 23, 2019 (Sun.)
A Piece of Cake
Address: Taro Okamoto Memorial Museum, 6-1-19 Minami-Aoyama, Minato-ku Tokyo
Official Website
http://www.sasser.ac/apieceofcake/