The Northern Japanese island of Hokkaido is known internationally for their fresh seafood and more – Hokkaido sea urchin, king crab, and Yubari King melon, among others. Hokkaido also produces delicious milk, potatoes and corn, that I've often seen in products sold all the way here in our local Japanese grocery stores. In Toronto, Hokkaido sea urchin will seasonally appear on a menu and when it does, it is a luxury ingredient that a patron should try at least once! As a seafood lover and foodie, it was an easy decision to visit Sapporo, the capital of Hokkaido, in my latest trip to Japan.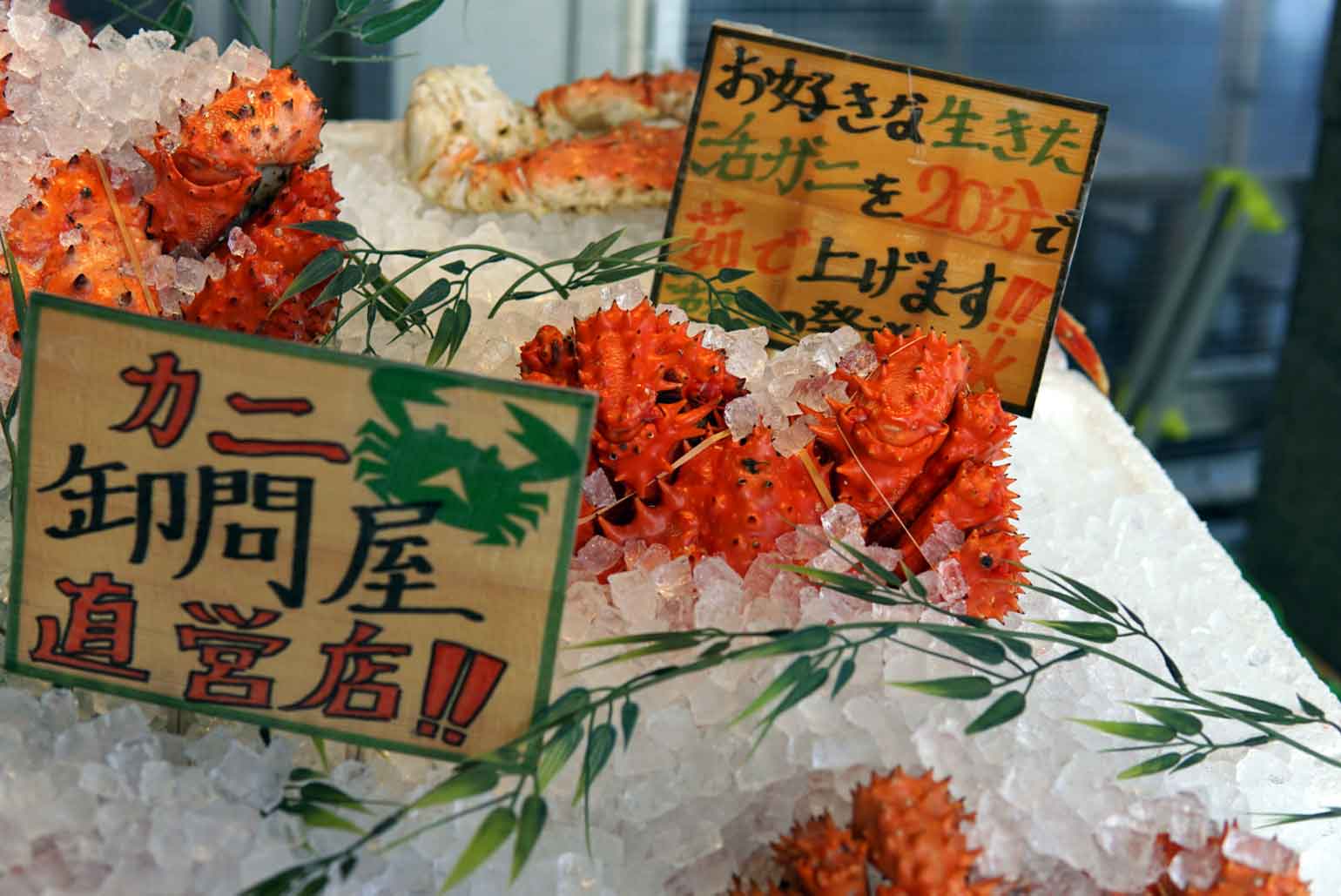 In Sapporo, the two most visited food markets are the Curb Market (Sapporo Jōgai Ichiba) and Nijo Market (Nijō Ichiba). The latter is quite close to central Sapporo, whereas the former is a quick ride to JR Soen Station or Nijuyonken Subway Station. Whether centimeters of snow are piled on the side of the streets or the weather is hot and sunny, shops hours are generally open from the early morning to late afternoon.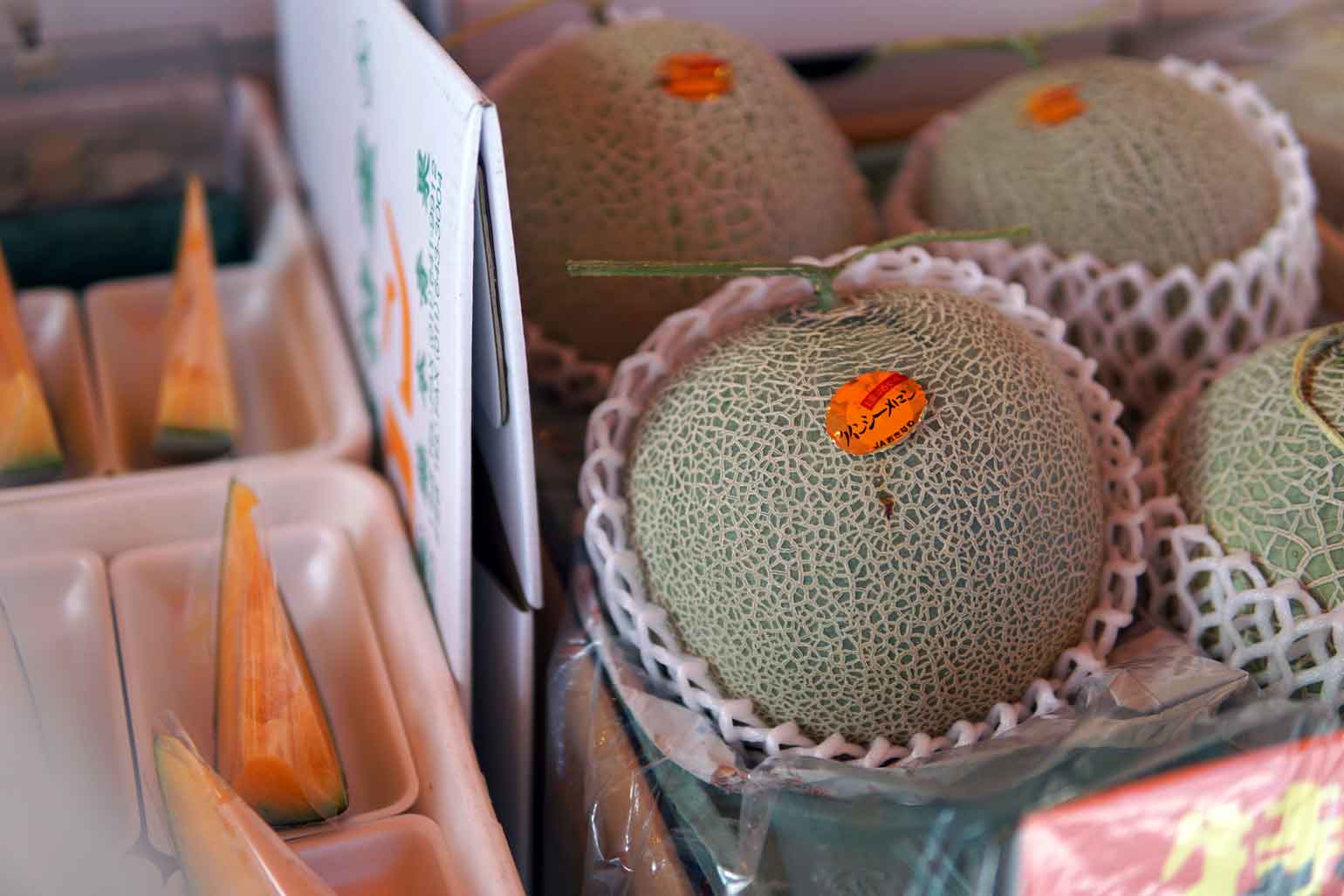 A seafood lovers paradise, Curb Market is dotted with nearly 100 shops and restaurants in only a few blocks in the city. It specializes in seafood, which is easily spotted at every other shop on the street. A quick glance down the street, and you will find mesmerizing bright Hanasaki Crab or Red King Crab. I personally found the prices to be more fair at Curb Market, and could not walk away from the fruit vendor without a beautiful slice of Yubari King Melon for only 300 yen! It was incredibly juicy with right amount of sweetness. Don't forget to pick up souvenirs for friends and family such as bags of preserved salted scallops and Yubari King melon snacks.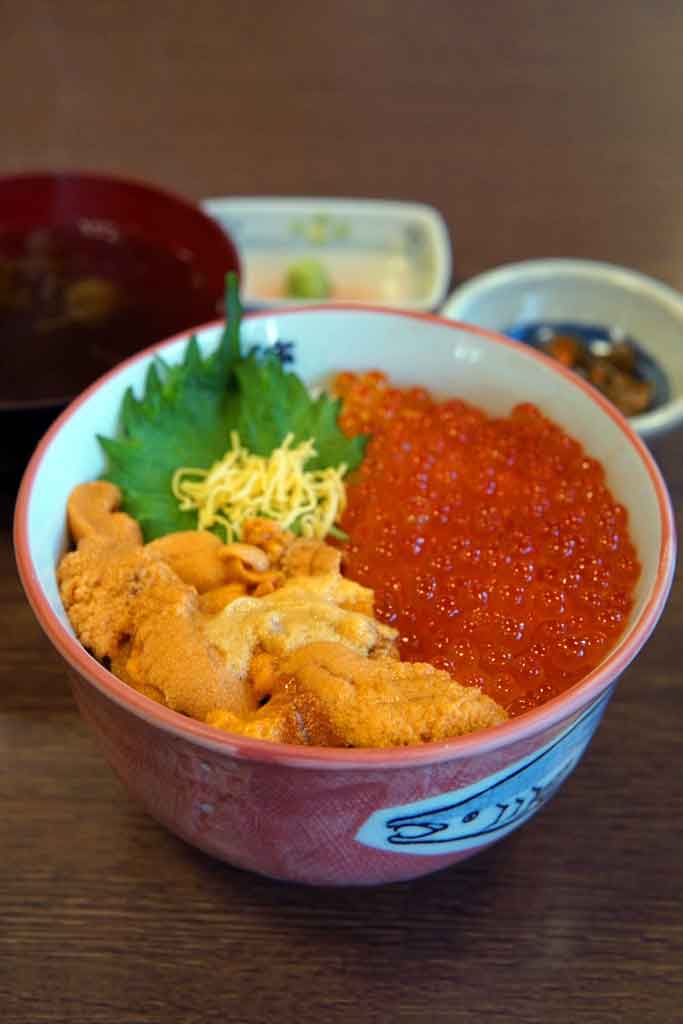 Seafood lovers rejoice, as seafood is offered at many restaurants here. Nestled inside a shop selling seafood and packaged goods, I visited the restaurant at Kitanogurume (北のグルメ亭), offering a wide variety of options such as kaisendon, sashimi, and grilled fish. The sea urchin was fresh and delicious, while the ikura was mind-blowing and more bold in flavour than the ikura served at Canadian sushi restaurants. It was extremely delicious and left me craving for more! For those who love crab, fresh crab can be purchased and grilled at the restaurants or even at the seafood shops along the streets.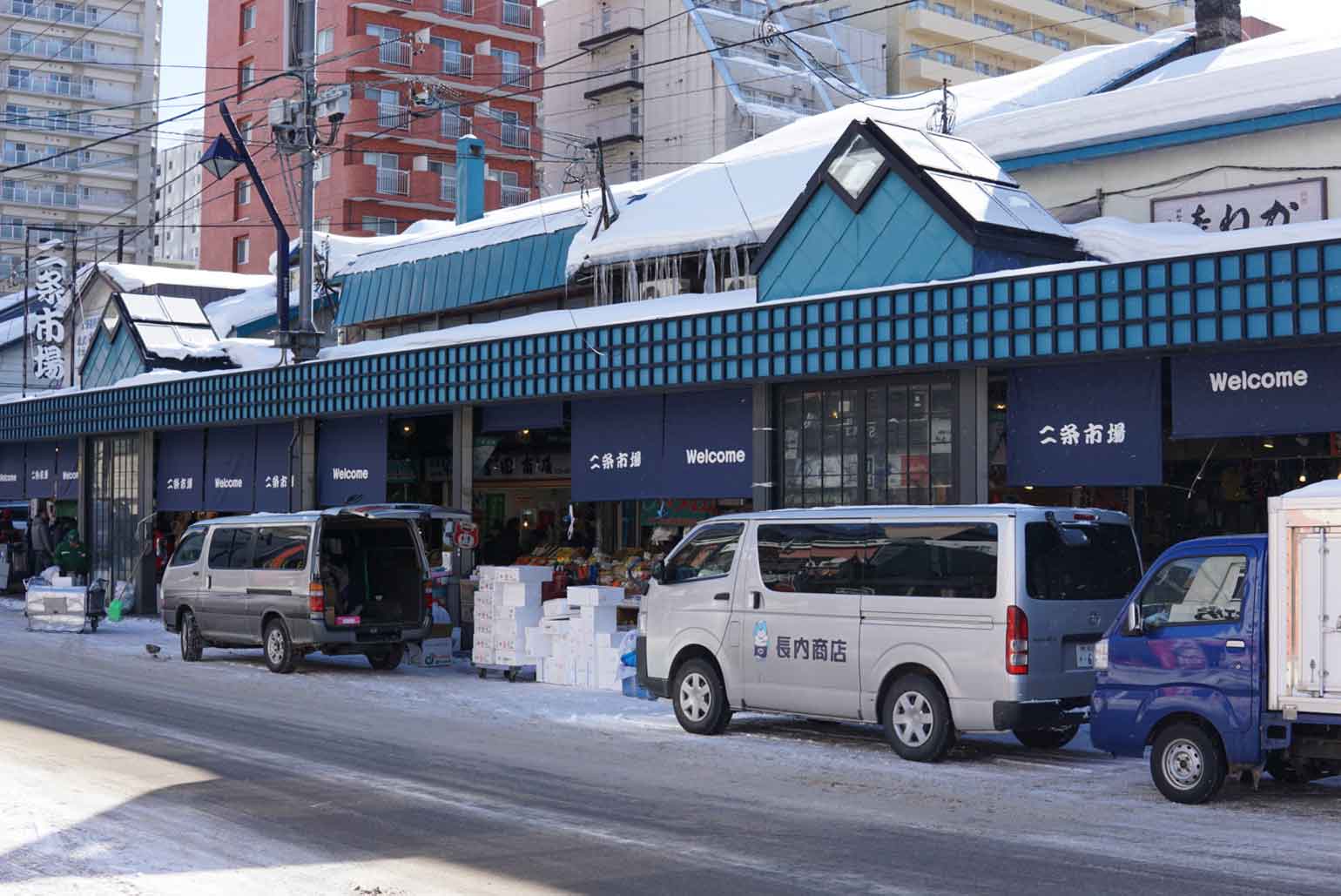 Nijo Market, on the other hand attracts more visitors thanks to its proximity to central Sapporo. The streets were easily more crowded than Curb Market, which gave it its own charm and reminded me of the old Tsukiji Fish Market in Tokyo. The market is a short walk from the famous Odori Park, where the Sapporo TV Tower can be seen along the way. Along the busy streets, a narrow corridor called Noren Yokocho can be found filled with various drinking establishments and dining options. For those who prefer to stick to the shops lining the streets, a wide variety of foods can be found including fruits, fresh and preserved vegetables, seafood, and more.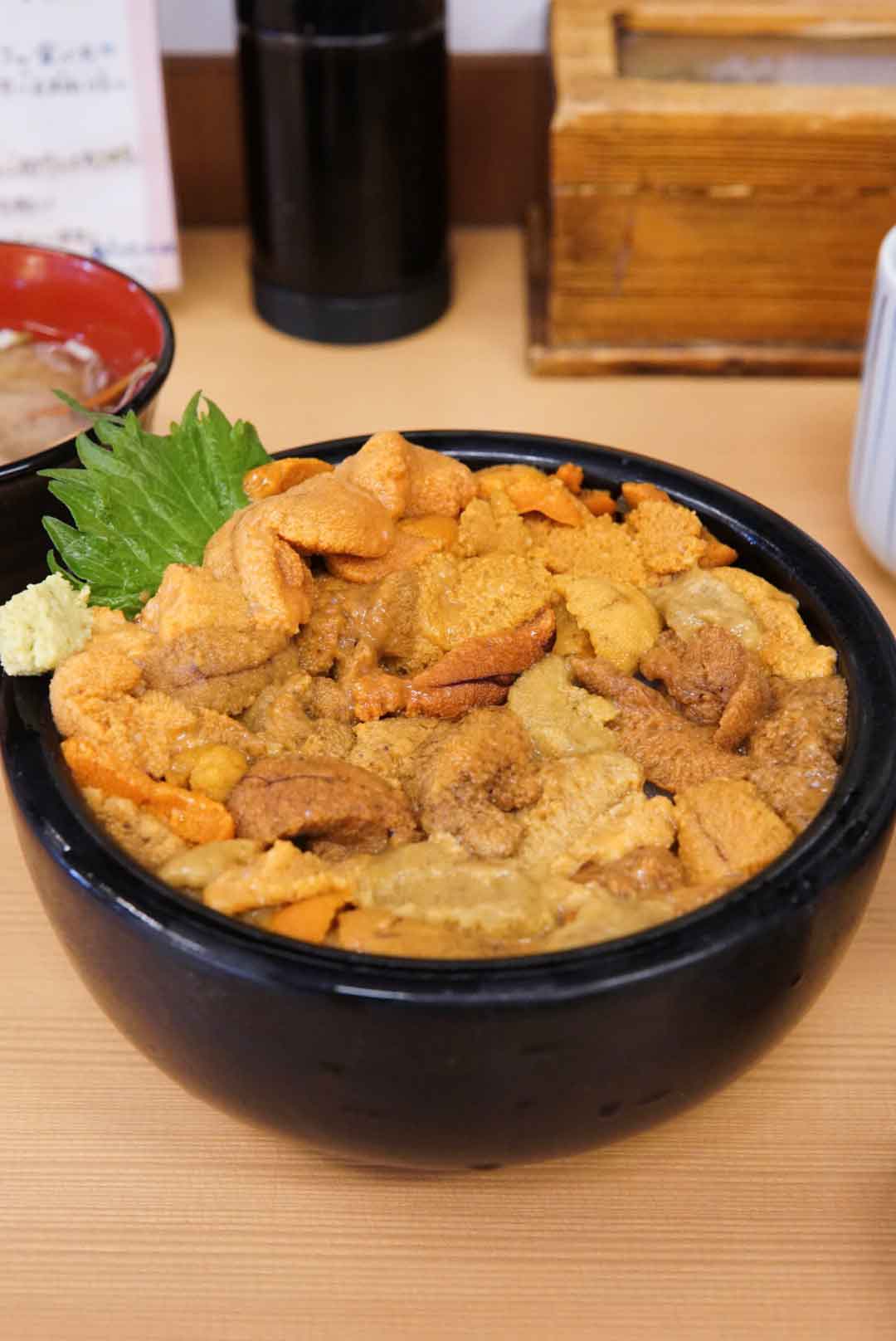 I had a pleasant uni don for breakfast at Sakanayano Daidokoro, where the chef was cheery, humorous, and friendly enough to strike a conversation! The best part about dining in Hokkaido is knowing that the ingredients were freshly sourced from the surrounding areas. The kind hospitality completes the whole experience.
For those looking to travel beyond the major cities of Tokyo, Osaka and Kyoto, Sapporo is a great option for foodies and adventure seekers alike! Whether your visit is for the popular ski hills such as Niseko, cherry blossoms in late April or the Sapporo Snow Festival in early February, there is something for everyone to treasure in Hokkaido.