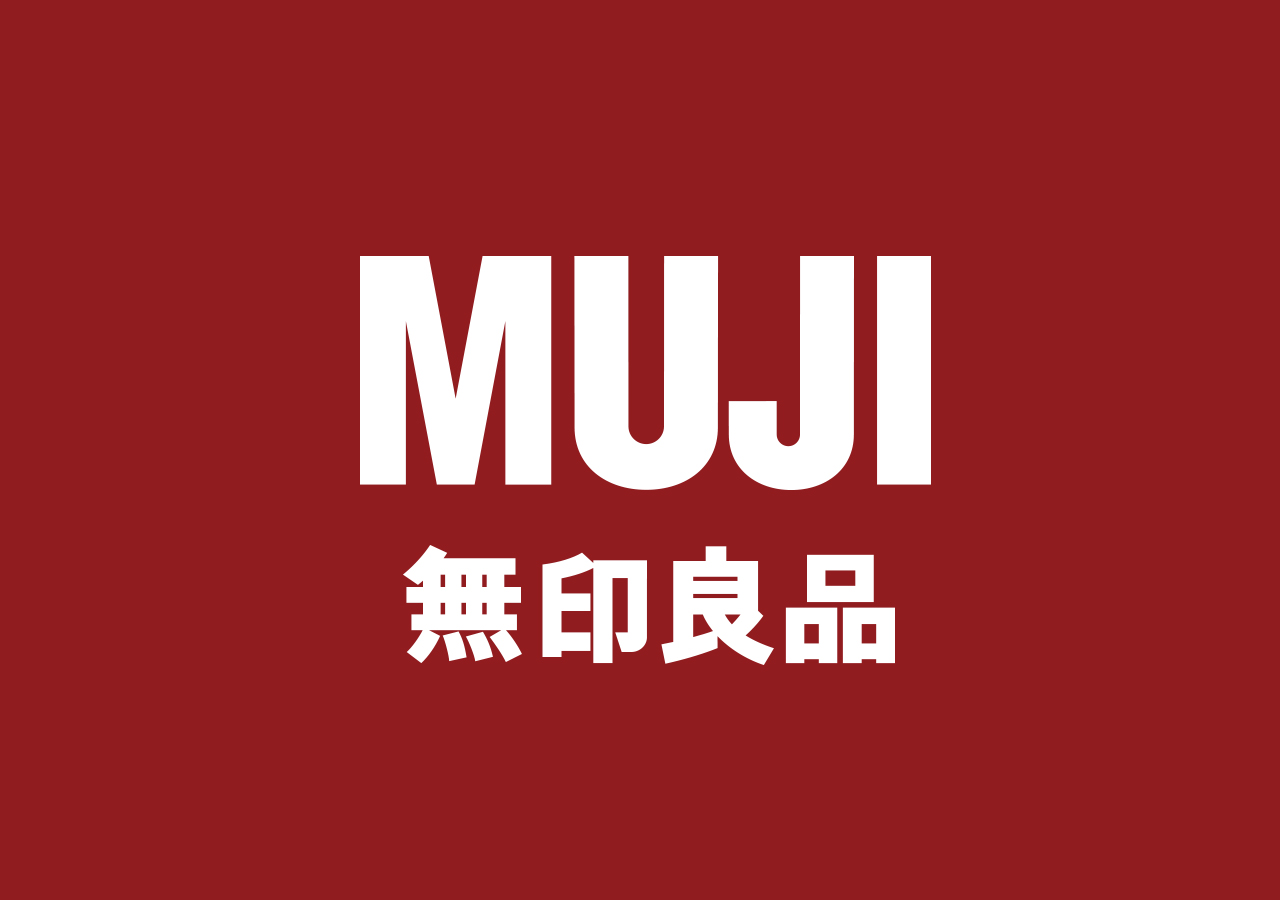 The perfect season for travelling is finally here. Have you already made your summer plans? Planning for trips can be even more exciting with some great companions that will help and support you along the way. With MUJI's travel goods, your ideal trip, one without any stress, may become reality.
A T-shirt that is compressed, compact and cubic!?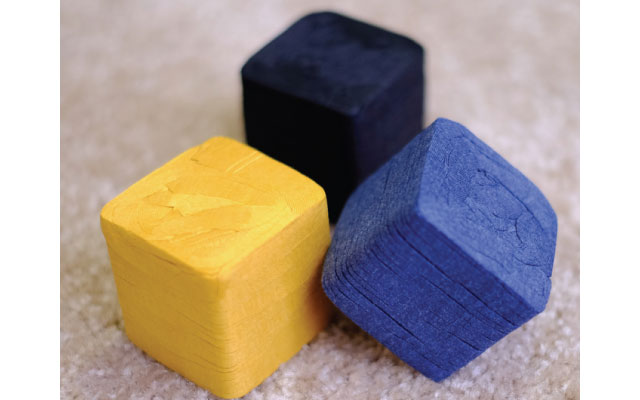 What's this cube, you may wonder. Pull on the sides and voila! It's a T-shirt! This is the perfect way to pack an extra T-shirt or two without making your luggage any bigger. It might be a good idea to buy a few and stock some for emergency too!
A T-shirt compressed into 6 cm3. Easily fits into the small spaces in your luggage.
Pack and hang anything with this case!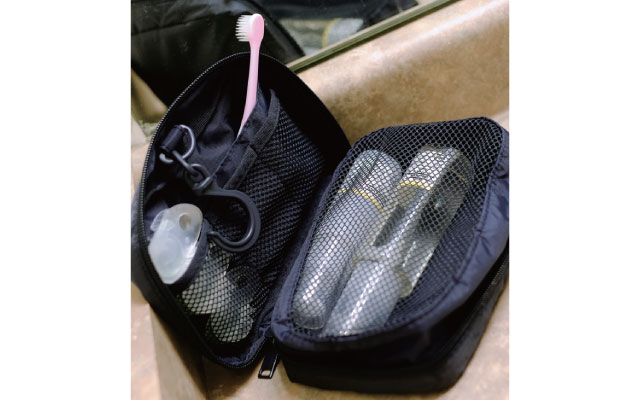 This is definitely one of those things that will quickly become your favourite. I still recall the surprise when I found out that this case has a hanger attached to it. Because it's been out for quite some time, I have a few for myself—one for cosmetics, one for my contact lenses, and another one for my pills. They even have small compartments and meshed pockets inside, which make them even better.
Neck pillow made from the same material as the Body Fit Cushion.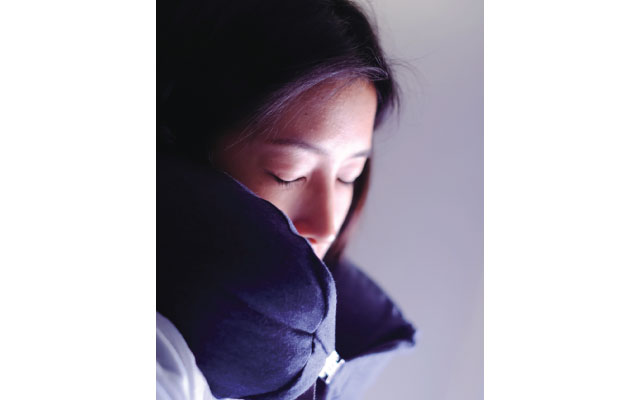 How can this neck pillow not be comfy? It's got the perfect texture, and it fits perfectly on my neck every time I shift around in the airplane seat. It can even be a good support for your back, especially for people like me who's got a sore back. A lot better than the cushions they give you on the plane, that's for sure! I also use MUJI's Body Fit Cushion, also known as the "sofa that makes you slack off". Because it's so comfortable, I often doze off and find myself drooling on it. And every time I did that, I would remove the cover and throw it in the laundry. Guess what? It's the same deal with this neck pillow. So even if mess it up a little, there's nothing to fear!
Not only for travelling, this neck pillow can be just as perfect for everyday use. And the ultimate combo will be using the neck pillow on the Body Fit Cuhion. If you have your snacks and your TV remote all within reach, you're set for the day.
With their microbeads that fit your body perfectly, it's a go-to item for your neck, back, feet, or anywhere you wish.
Compartmentalized case perfect for your clothes and towels.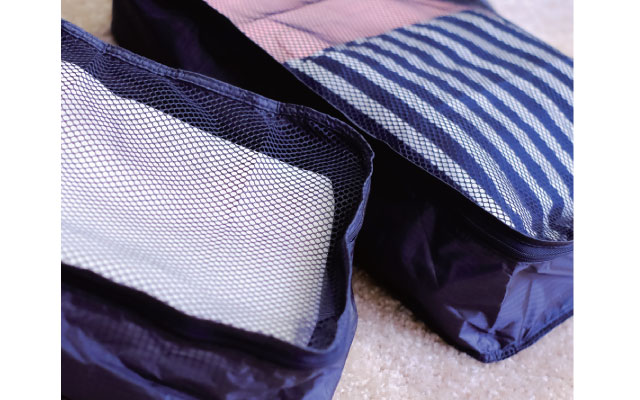 I have tried a few cases here and there to organize my things during my trip, but I often forget where I put everything and it can also be pretty heavy when carrying them around. It was quite a hassle with compression bags too, since I needed to suck the air out each time. MUJI's case uses the same fabric as the one used for the aforementioned case which you can hang. The paraglider cloth is light and thin, yet sturdy. The case will no longer be a heavy addition to your luggage. You can even see the contents of it thanks to the meshed surface on the top, which makes everything a lot easier to find.
A perfect case to organize clothes and towels that can often take up space. It can easily be folded when you don't need it. The case comes in three sizes—small, medium and large—so you can find the perfect one depending on your needs.
A suitcase that won't roll away on its own!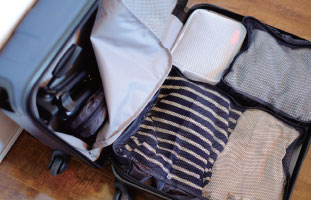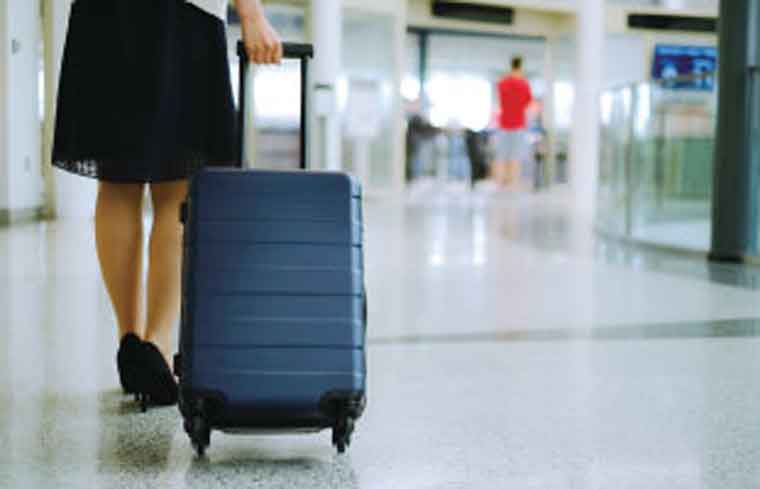 We often choose suitcases based on how it can move around. But this suitcase from MUJI truly shines when it's stationary. As we all know, TTC can often be a rough ride. But with this suitcase, you can lock the wheels with the dial on the top. The 33-litre sized suitcase is the smallest, yet it's spacious enough to fit most of my photography tools like the tripod. It's flat top is perfect to place your bag or a souvenir.
The suitcase comes with a lock function for the wheels, and an adjustable handle. It comes in 4 sizes: 33 litres (2 to 3 nights), 60 litres (5 to 6 nights), 85 litres (7 to 8 nights), 102 litres (9 to 10 nights). Perfect for any length of trip. Comes with a TSA lock.