Everybody loves MUJI's products for their simplicity and functionality. Their kitchen appliances are no exception. Because they're so simple, you can buy a whole range, or just pick out your favourites. Thanks to them, your cooking and eating experiences will be brought to a whole new level. Here are some suggestions you might want to add to your next shopping list!
I've always enjoyed baking, and ever since coming to Canada, I've had more opportunities to cook. Whether it be a simple meal for myself, or something a little more fancy for my family or friends, I've always enjoyed cooking. Even so, my kitchen was pretty empty to begin with. The kitchen supplies I bought from stores around town were not too high in quality, which made cooking more stressful than it needed to be.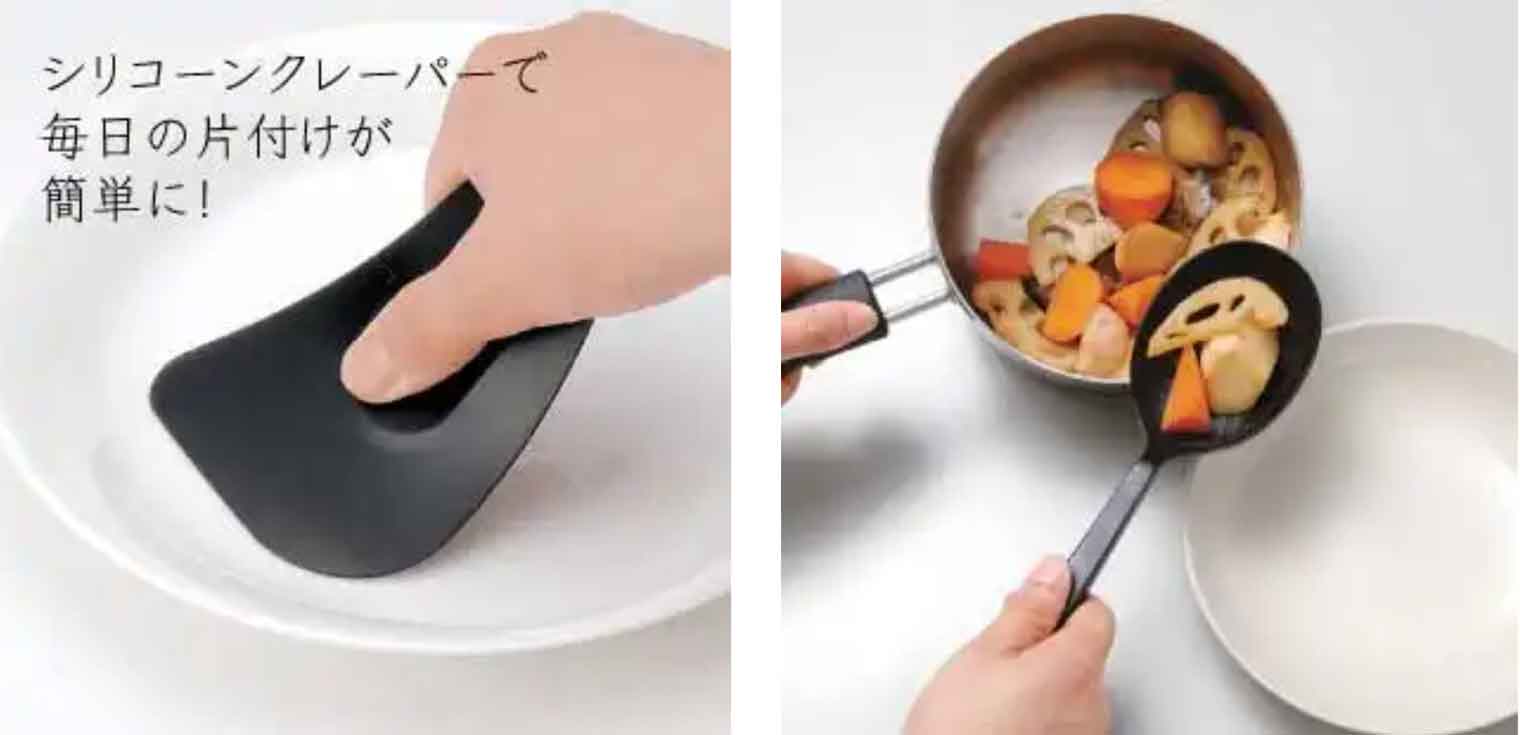 That's when the Silicone Tools Series from MUJI saved me from the stress. For example, the Silicone Spatula is seamless, meaning it won't snap at the joint when you try to mix something thick or heavy. It's easy to wash, too. Because it's made with silicone, there's no fear of smell transferring to the spatula, unlike wood or plastic. What's even better is the fact that the black Silicone Spatula is stylish enough that it can even be used at the dinner table. Another member of the Silicone Tools family that draws my attention is the Scraper. Thanks to the silicone it doesn't damage pots and pans. Because you can clean them thoroughly, it can even reduce the amount of water and detergent you need for dishwashing!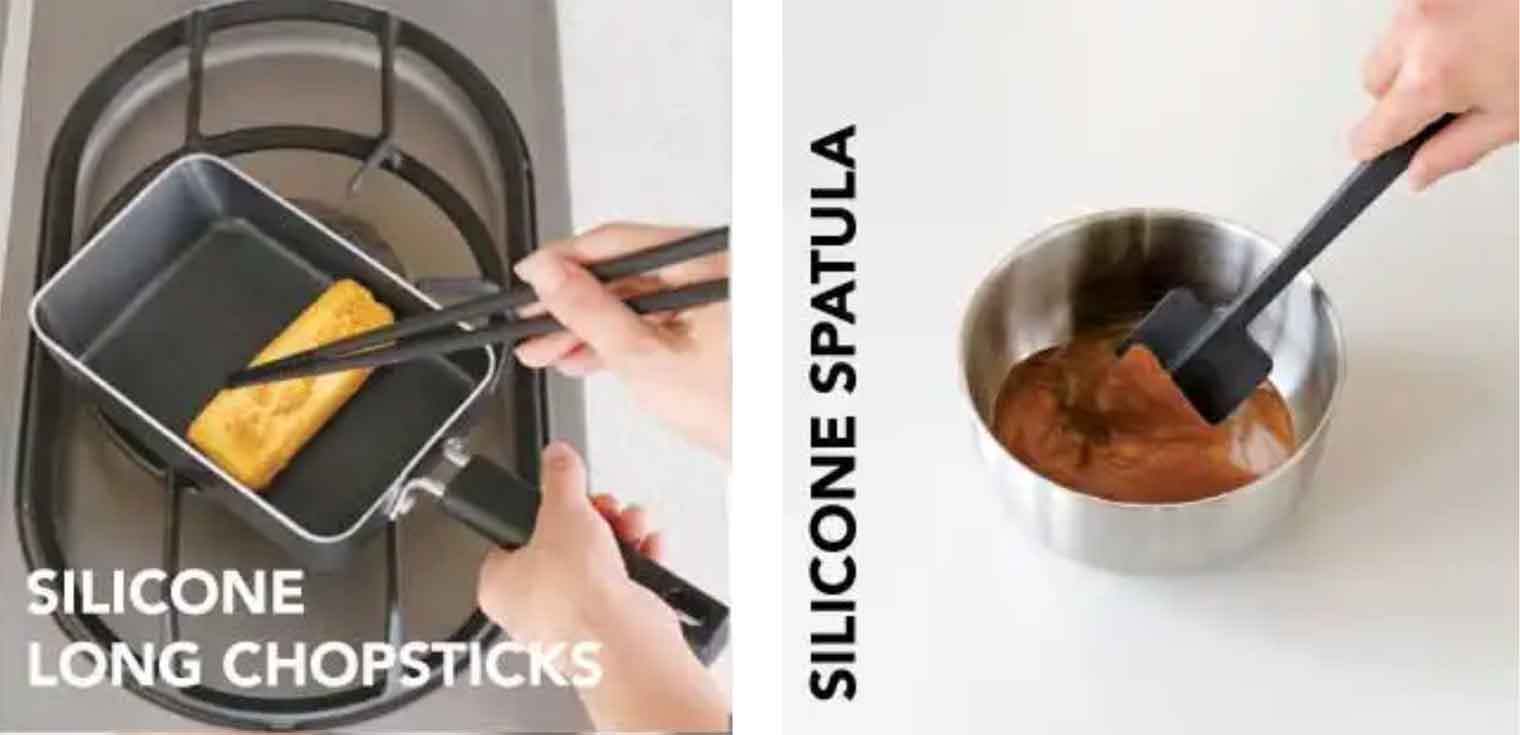 Another cooking tool that has grabbed my heart is the measuring spoon. Thanks to its long arm, my hands remain clean even after many scoops of flour. It even has a line in the middle showing where the half mark is, and that's a huge bonus. Other stainless tools include the whisk and the can opener. The whisk, with its flexibility, is durable yet easy to use. The can opener, on the other hand, is durable unlike any other. From my experience, the ones sold in Canada can break quite easily and I had to replace them frequently. Ever since I bought the can opener from MUJI two years ago, though, I have been using the same one and it is yet to break.
These stainless tools can even be used for oven cooking. The 3-layer saucepan is particularly useful, since I can use it on the stove and then throw it directly into the oven. Less time spent, fewer dishes to be washed!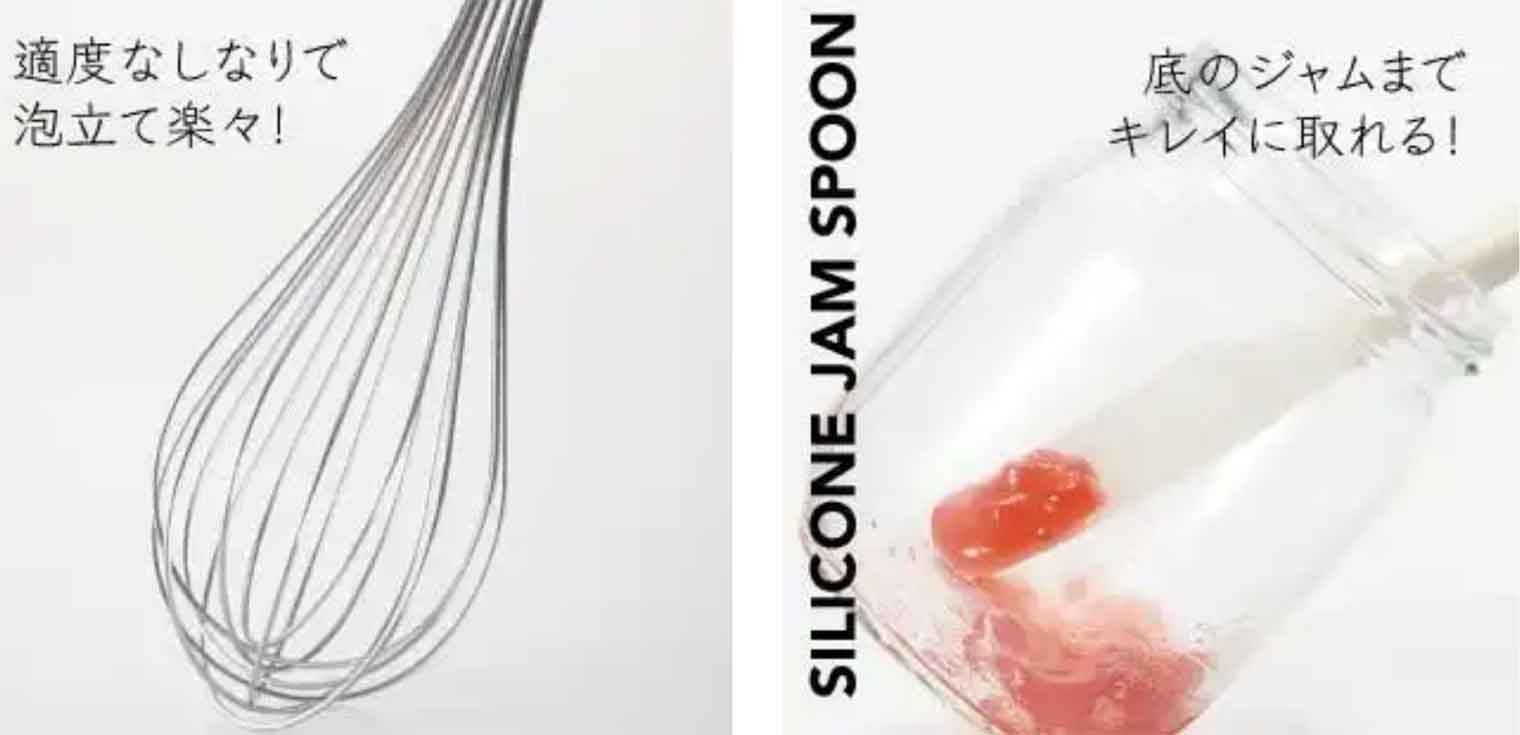 What adds the flare to my cooking is definitely the plates. Ever since I was little, I had been attracted to wooden cutlery. MUJI's wooden cutlery is made from acacia, and its texture certainly adds warmth to the table. When it comes to stews and soups, these acacia dishes are the way to go. On the other hand, porcelain dishes are perfect for everyday use. Because their design is so simple, it's impossible to grow tired of them. Some of them even come with dividers, perfect for making a one plate meal. The white porcelain, with its tinge of blue, makes any dish look appetizing. Both of these are made with methods derived from traditional Japanese pottery. Brought to Toronto, the land where many cuisines coexist, these dishes are surely a great companion to any meal.
MUJI's drinking glasses come in a range of colours, and they fit perfectly on to your hands. In particular, I would highly recommend wine lovers to use MUJI's wine glasses. Made from crystal glass, they're clear and delicate. They even have wine glasses designed for specific red wines, like Bourgogne and Bordeaux. Each glass is made to bring out the scent and flavour of each wine. The standard wine glass, particularly recommended for white wine, comes in two sizes. The champagne glass is designed perfectly for nothing other than champagne—exposing the content to the air as little as possible, it prevents the gas from escaping and the champagne from oxidizing.
Of course, a delightful meal is followed by the necessary clean-up, and MUJI kitchenware can help you here, too. Apart from the acacia tableware, the porcelain dishes and wine glasses are dishwasher safe. Leftover food can be kept in the enamel containers, also from MUJI. While they are strong like metal, they are also resistant to corrosion, just like glass. What's more, these insulated containers are resistant to abrasions, heat, smell and even acid. The lid comes with a valve, which allows the container to be sealed completely, preventing the liquid from spilling. You can either put the container with a closed valve in the fridge, or with an open valve in the microwave. While they come in a range of sizes, these containers are also stackable, and help save space in your cupboard.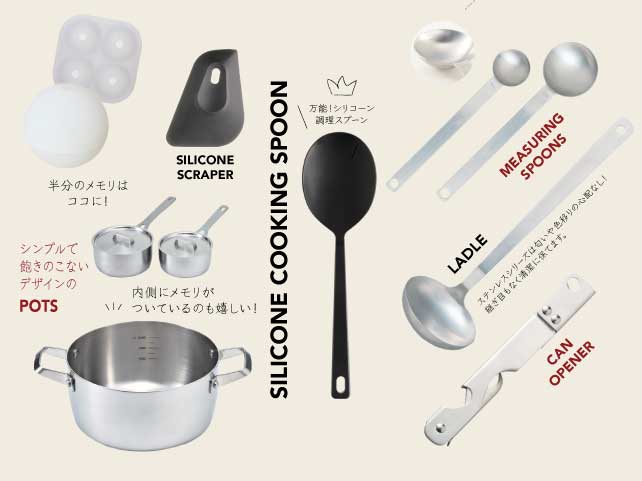 As you can see, MUJI has a range of kitchen supplies in stock. Recently, they have added sake bottles and cups to their collection, so they would be a perfect way to bring a taste of Japan into your home. What's more, they even have kits with which you can make Japanese sweets! With MUJI in your kitchen, your cooking experience will be upgraded by a few levels without doubt.