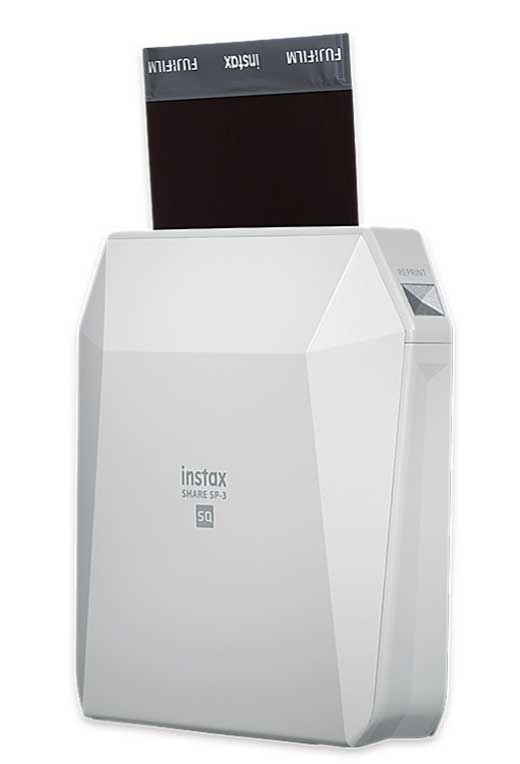 Many of you know of AGO's previous exhibit by Yayoi Kusama that Toronto fell in love with. Kusama's world of "INFINITY MIRRORS" and many of her mysterious yet alluring creations grabbed the world's attention. Torontonians, upon discovering that this very exhibit came to their city, were ready to get in line to experience it themselves.
And of course, there's the mandatory posts to Instagram—but not leaving a record of it anywhere else would be a waste. That's why TORJA decided to document it with Fujifilm's Instax SP-3.
This Instax is not like any other Instax you've seen. For one thing, you can send the photos you took on your smartphone directly to a printer. Another major difference from the previous Instax lineup is their instant film, which is now square-shaped. Because its shape resembles Instagram's signature proportion, it's especially popular among photographers. As if to say that's not enough, you can even edit your photographs on the spot, adjust its lighting, and print it whenever and wherever you wish.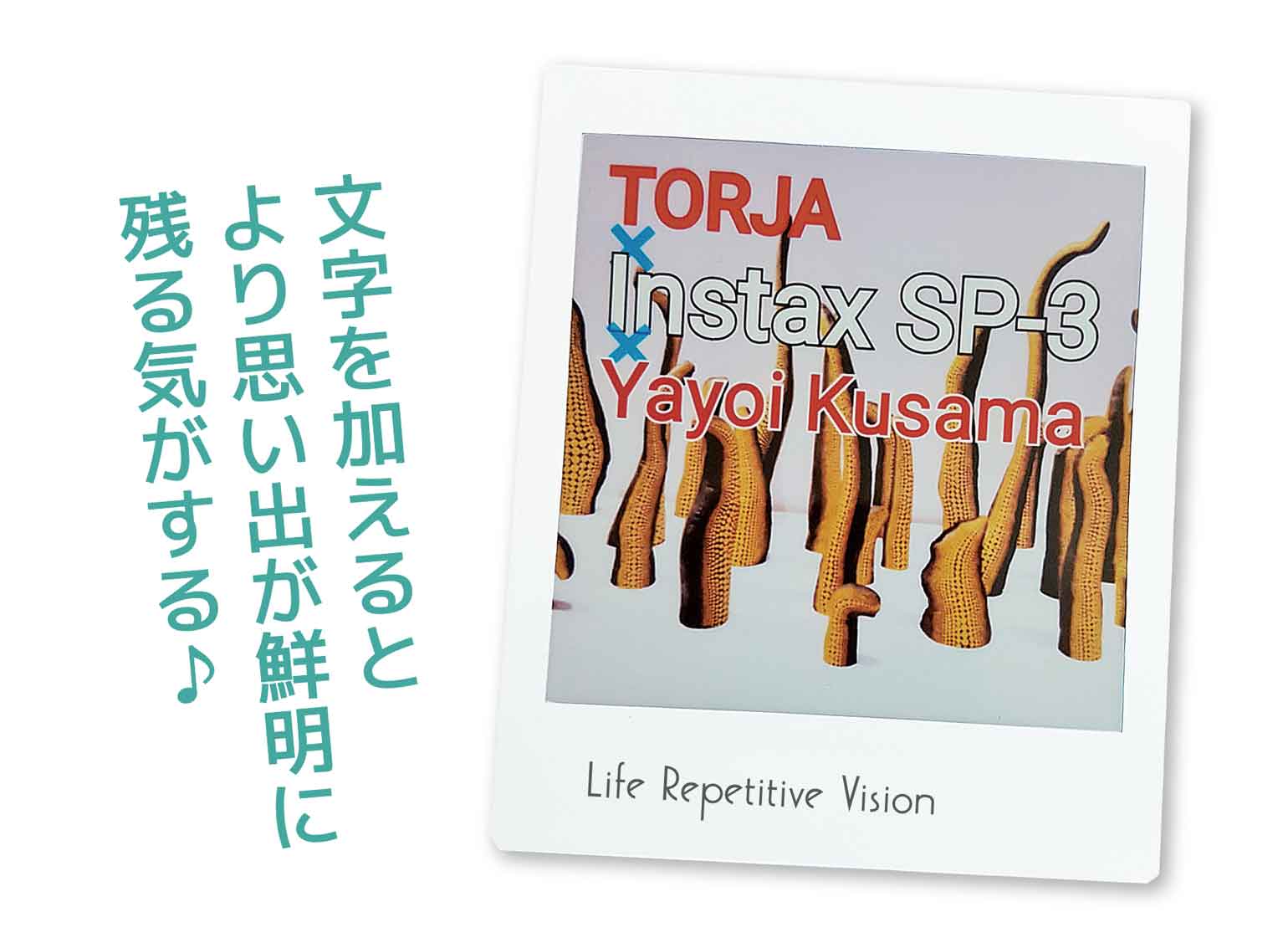 This masterpiece is called "Life Repetitive Vision". Its remarkable fingerlike structure with its odd yellow and black design can be immediately recognized as the work of Yayoi Kusama. With "My Template", you can add your own captions like we did here. Everything can be adjusted to your taste—size, color, brightness, and more.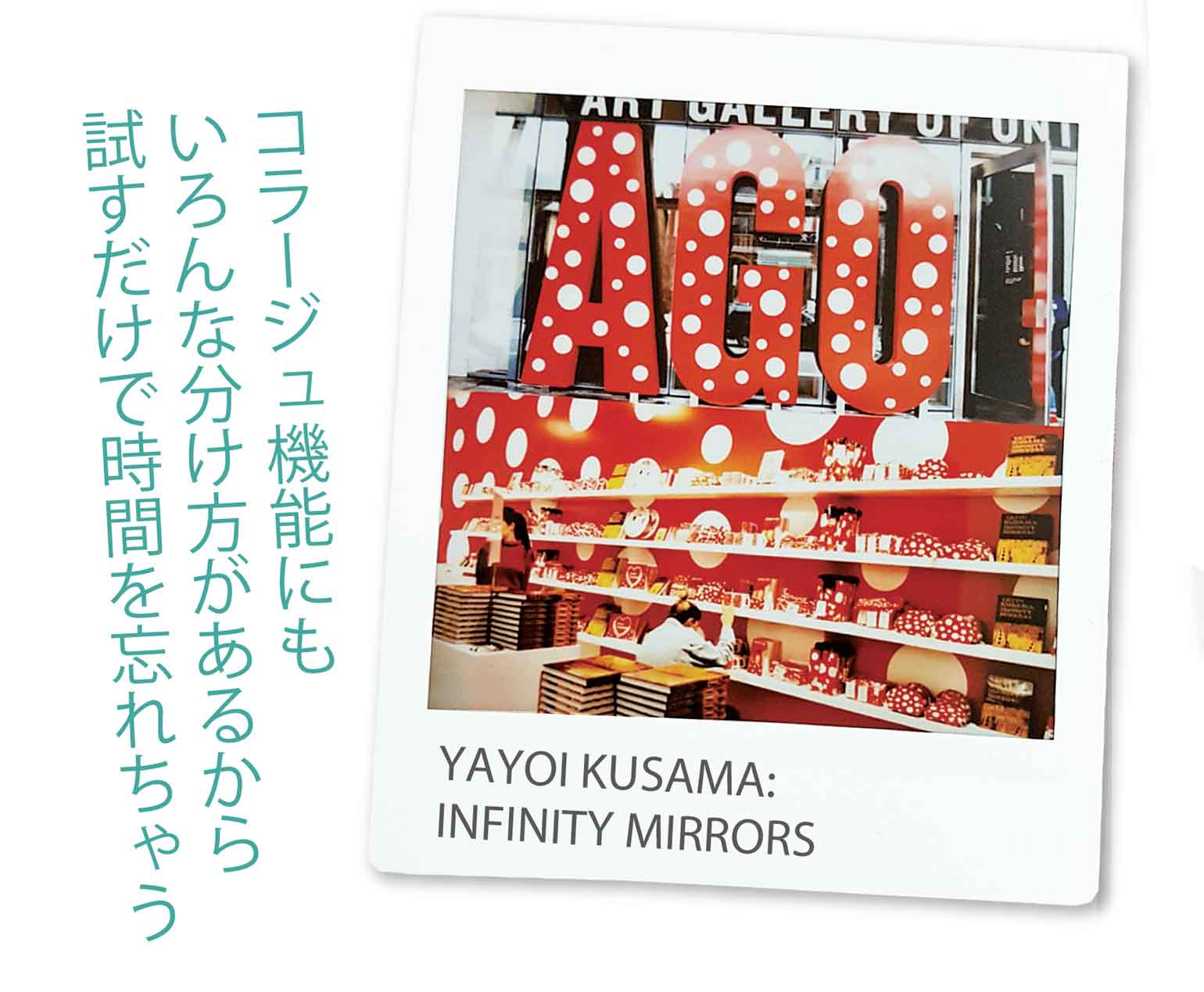 Here is a collage that combines the AGO logo adorned with in Kusama's dots, and the matching design on the walls of the souvenir shop. The combination of the two is a perfect souvenir of the remarkable exhibit.
Make your very own masterpiece with the range of artistic tools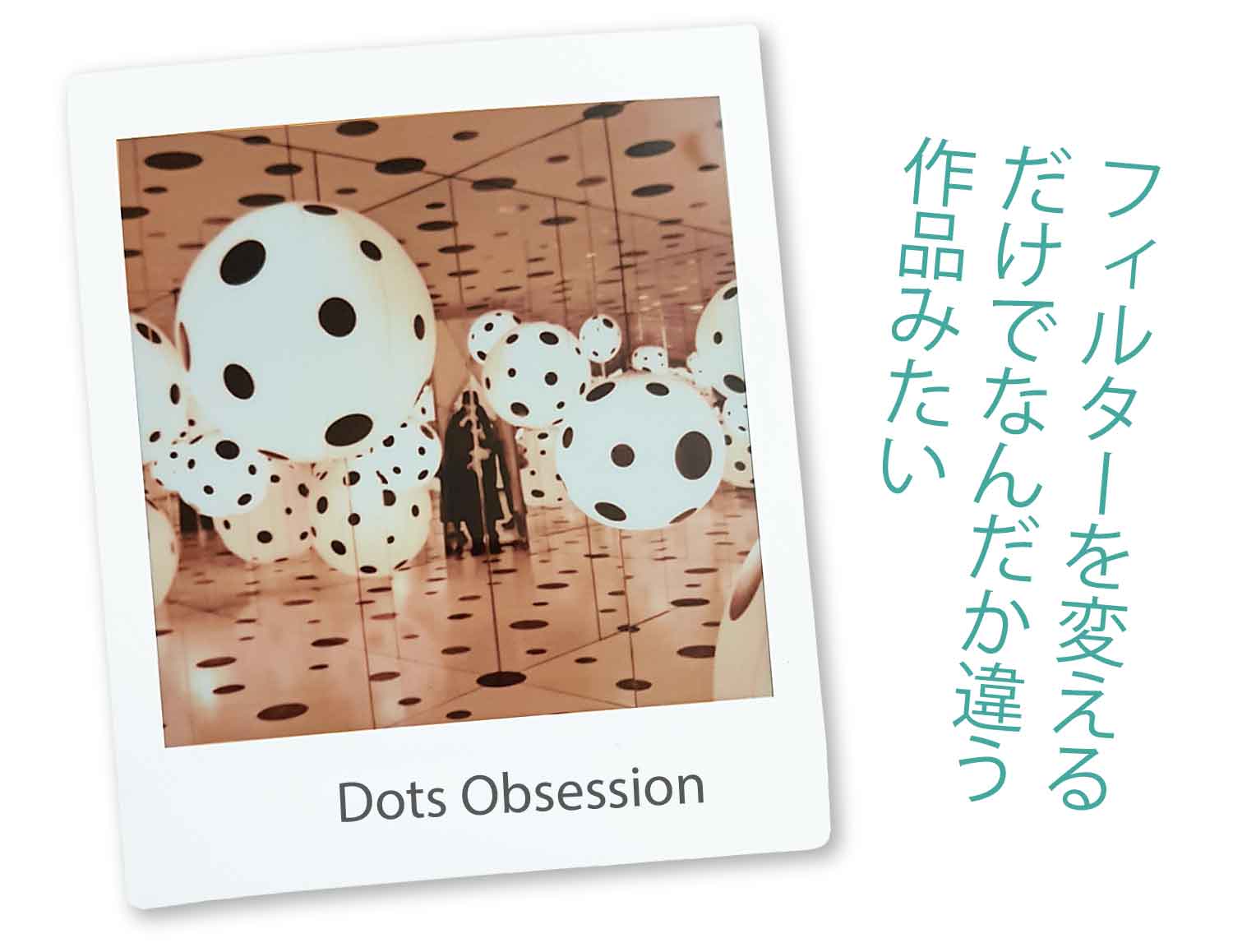 Here is an artwork called "Dots Obsession – Love Transformed into Dots". Though the original colours were pink and black, it takes on a whole new appearance with a sepia filter. With just this one small tweak, a brightly coloured work suddenly becomes a nostalgic one.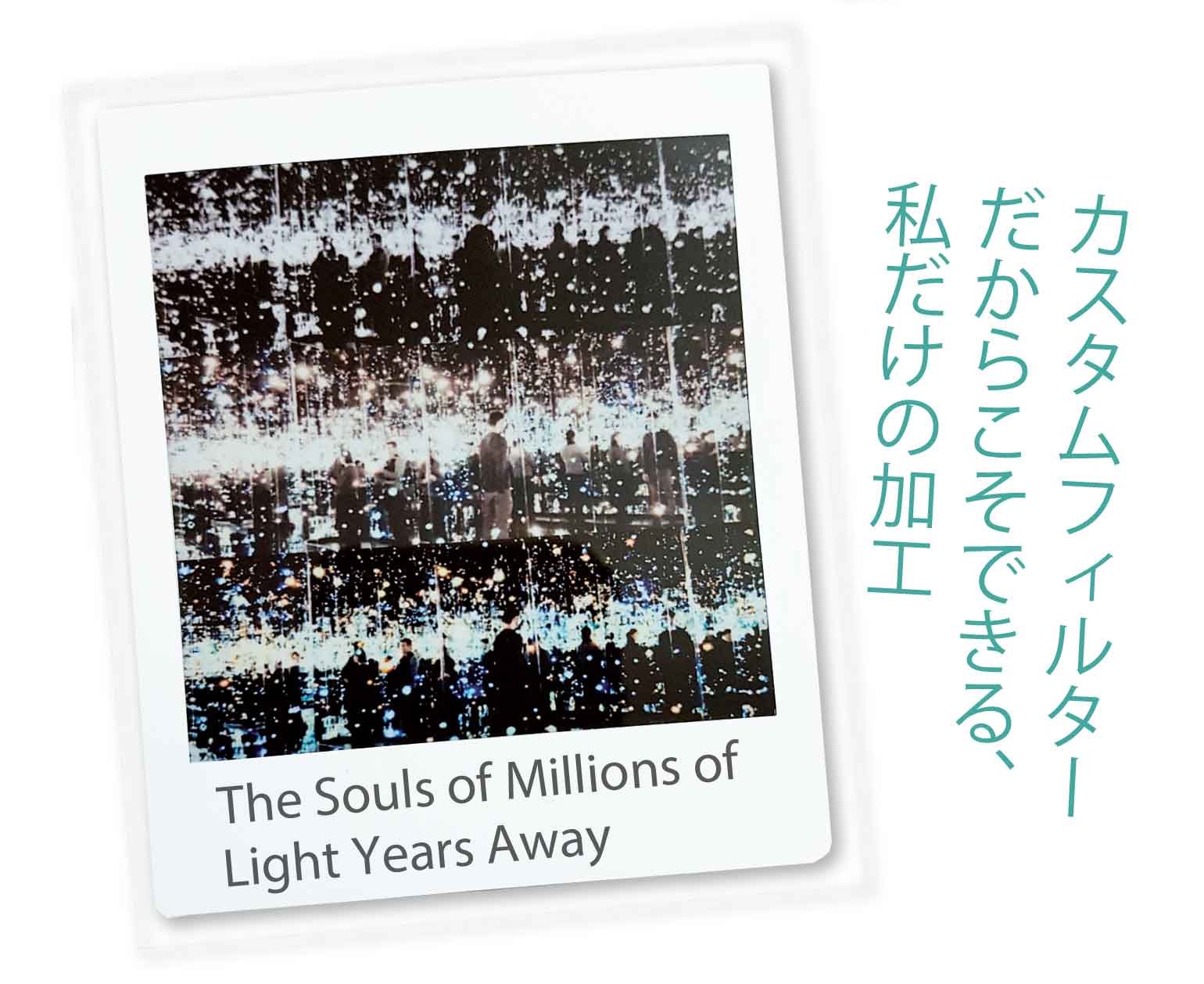 Perhaps the most-posted exhibit on Instagram is "The Souls of Millions of Light Years Away". This room filled with mirrors changes its colour and appearance with the passage of time. Unfortunately, each group is only allowed in the room for a brief 20 seconds—this is where Instax SP-3 can help you experience the range of colours the room offers. With the Custom Filter, you can adjust the brightness, contrast, and saturation and create three completely different versions of the room like the ones shown here. Put them in a collage and you have all of them in front of you at once—now that's what you call three for the price of one!
Making full use of the collage on a square film
The original photo taken in the room named "Love Forever" is pretty symmetrical to begin with. Not sure how to make this photo even better? FUJIFILM Intelligence Filter will take you there with just a press of a button. With FUJIFILM's very own photography-editing technology, it appears as though the photograph became a little brighter. But that's not where it ends! When you put it into a 9-piece collage, it's as if you have the room right there in your hands.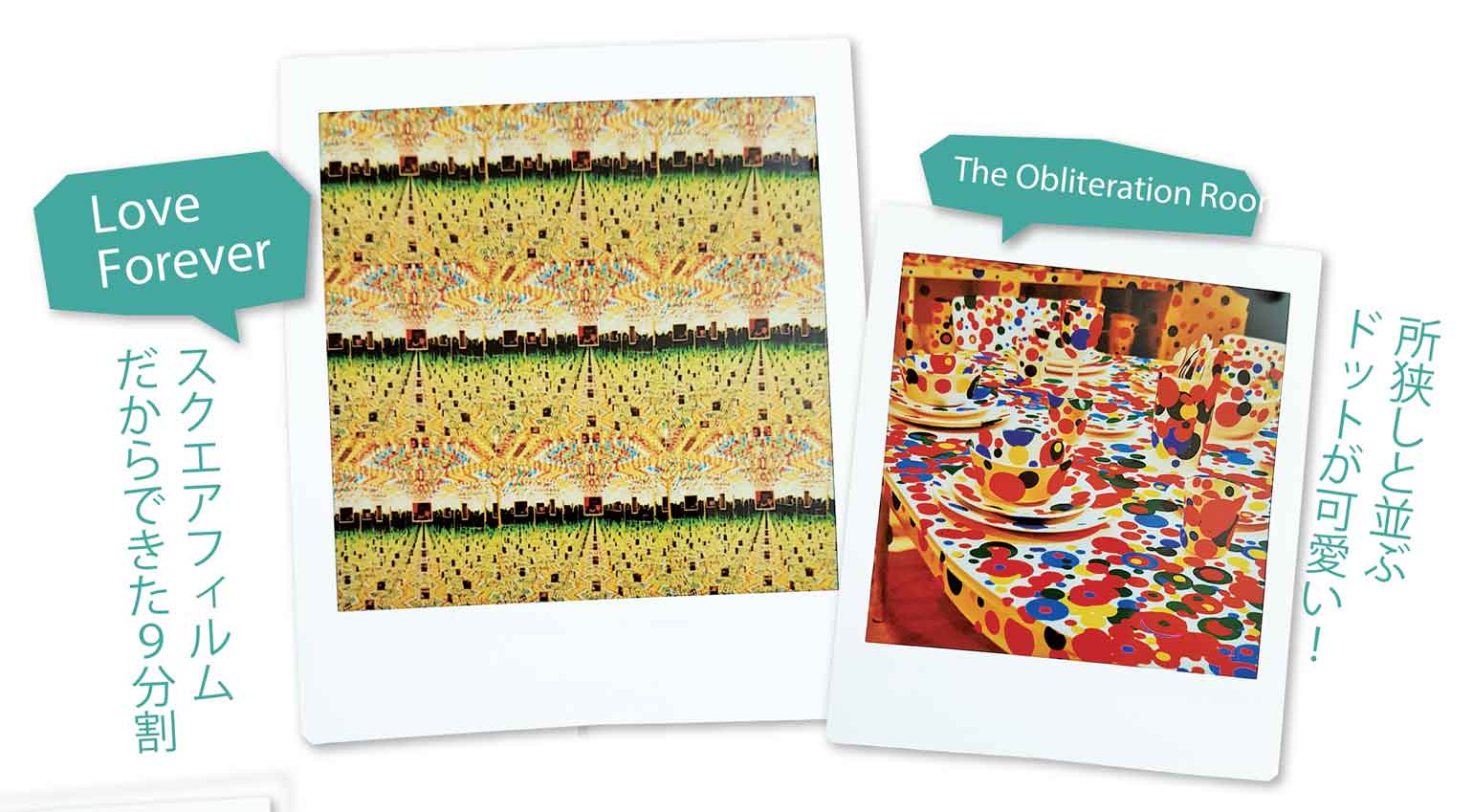 The final room of the exhibit is "The Obliteration Room". The visitors put stickers wherever they wish, creating an artwork that exists only here and now. To highlight the range of colours, we chose the Custom Filter once again. Drop the brightness a little, and raise the saturation and contrast instead. What came from the printer were the dots, now even more brightly coloured. Worried the colours will fade over time? Fear not; their new exposure system will make the colours stay, even with time.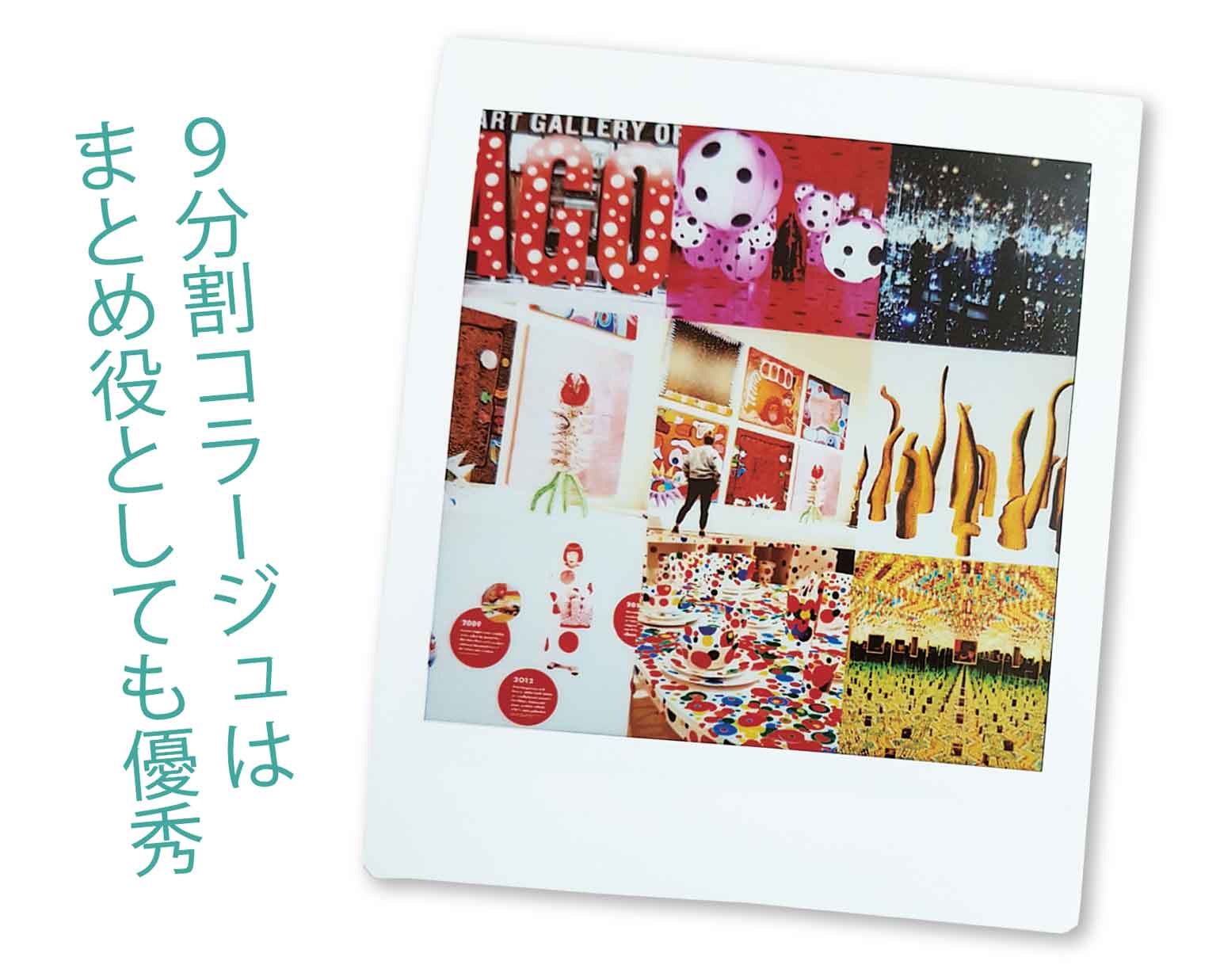 Finally, we mashed all our favourite photos into one. This one little piece of film will surely transport you back to the exhibit.
As you can see, FUJIFILM's Instax SP-3 can take you to a whole new world, even with INFINITY MIRRORS. Tangible photographs are also a great way to keep record of everyday life. With this new Instax, your photography experience will become something quite irreplaceable.
Print instantly in 3 easy steps!

---
FUJIFILM's digital camera allows you to print the photographs directly from your camera! Whether it be a high-speed photo of your child, a photo of food or flowers with a bokeh, even your most artistic photos can be printed on the spot with Instax!