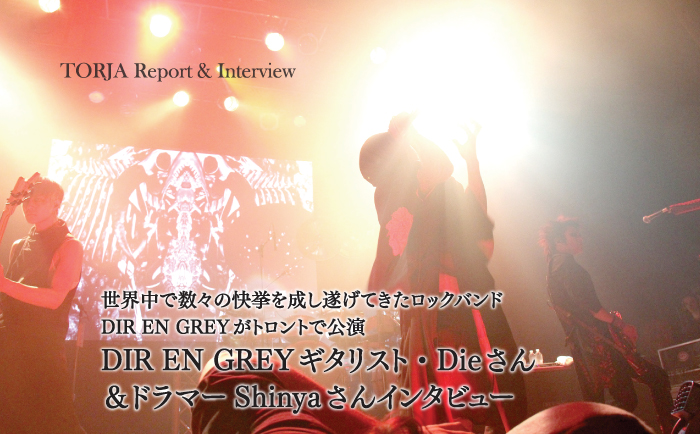 DIR EN GREY is a Japanese rock band that's been gaining worldwide popularity with its unique sound that's quite unlike any other. Until now, the band has been part of multiple music festivals around the world, been on the cover of "Kerrang", a British rock music magazine, been awarded by the European magazine, "METAL HAMMER" and also ranked in the Top 25 metal video of the MTV Program "HEADBANGER BALL" from the United States. As you can see, they have accomplished a number of unprecedented feats in the Japanese music scene.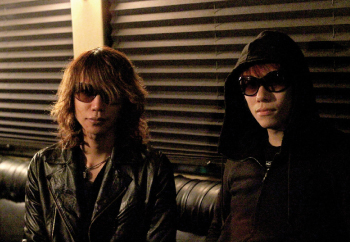 Ever since their first show in Toronto in 2006 as part of "Family Values Tour" hosted by KORN, an American metal band, they have performed in Toronto almost every year. In 2012, the took a break due to a damage in Kyo's (Vocal) throat, but the band resumed their international tour in 2013 after two years and performed in Toronto on November 14. A large number of local fans queued up before The Opera House, where the concert was held, few hours prior to the opening of the gates. In spite of their busy rehearsal schedule, Die (Guitar) and Shinya (Drums), who finished their sound checks first, responded to the interview.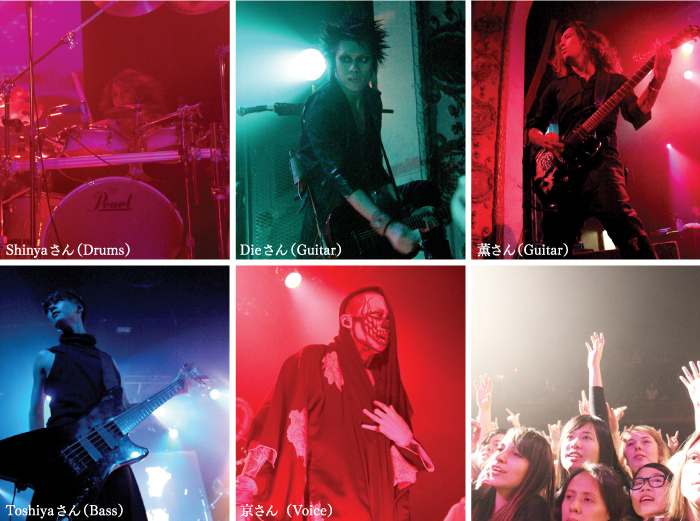 You have visited Toronto almost every year since 2006, but what's your impression of the city?
Die: We actually have hardly any time looking around the city while we're on tour since we spend most of the time rehearsing and performing, and then we have to fly to our next destination immediately after. But I feel like I get an impression in Toronto that I don't get anywhere else we've been to on the North American tour. In particular, I feel like there's a good portion of young people, especially young women, in the audience.
You have performed in many venues across Toronto, but what is your general impression of the venues in Toronto?
Die: There's actually quite a bit of old venues, and each of them has its own taste to it. The acoustics vary depending on the venue, and that's actually the fun part of performing in various venues.
There are many fans from outside of Japan that come see your performance. What do you think are some of the reasons why your music has earned popularity across the world?
Die: I think our fashion and the Japanese culture itself are some of the things that first draw their attention to us. Even so, what I want the audience to focus on is our music. Although the lyrics aren't translated from Japanese, I think there's quite a lot of fans out there that feel that "something" inside them light up when they come to our performances. I also think touring around the world with bands from other countries is a big reason why we were able to expose ourselves to fans from around the world.
Due to this tour being your first international tour after two years, what are some differences you experience compared to your tours in the past?
Shinya: It's been quite a while since our last tour, indeed. On top of that, we're here after touring around Japan, so we're really looking forward to this particular tour and we're hoping to have a great time.
Regarding this tour, Kaoru (Guitar) posted on the official Facebook page that the band is "planning to do something that hasn't been done before" and is "trying to recreate the setlist and stage effects from back in Japan although it might be challenging due to the equipment" you will bring. How did that turn out?
Die: Realistically speaking, it's more of a compact recreation of what's done in Japan since the number of staffs here is a lot fewer than in Japan. For example, the video we play in the background is quite similar to what we played back in Japan, and I think this sort of recreation is something we haven't done for a while in Toronto.
Do you already have plans for your next worldwide tour?
Die: Not yet. We have our final performance of the tour in Budokan in Tokyo, so that's our first goal. After the tour, we'll be on the track to creating our new album, so we hope we can get back to touring after that.
DIR EN GREY
A five-piece band composed of Kyo (Vocal), Kaoru (Guitar), Die (Guitar), Toshiya (Bass) and Shinya (Drums). Formed in 1997, the band has continued to create music that blends elements of mixture and heavy rock while expressing it through gothic aesthetics. Their work has been recognized and gained popularity around the world. After their successful tour around Asia in 2002, they have performed in the United States and countries around Europe, gaining enthusiastic fans wherever they go.