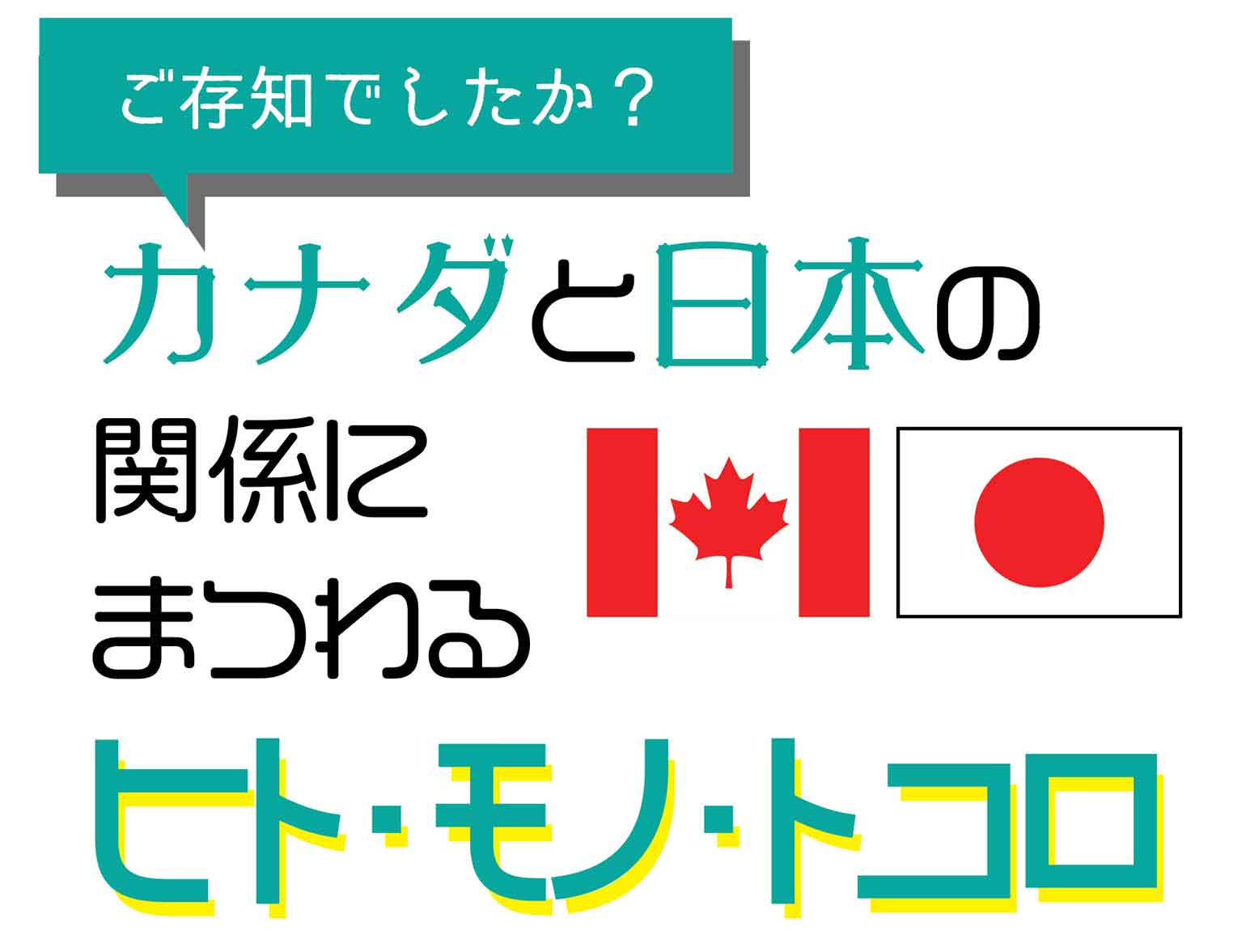 Did You Know? Peoples, Things and Places That Showcase Canada-Japan Relationship
We at TORJA have reported on many topics related to the connection between Japan and Canada, but there are still many things yet to be covered. We have updated the list with topics that may be new or unfamiliar to you.
1. Vancouver Asahi, the Legendary Nikkei Baseball Team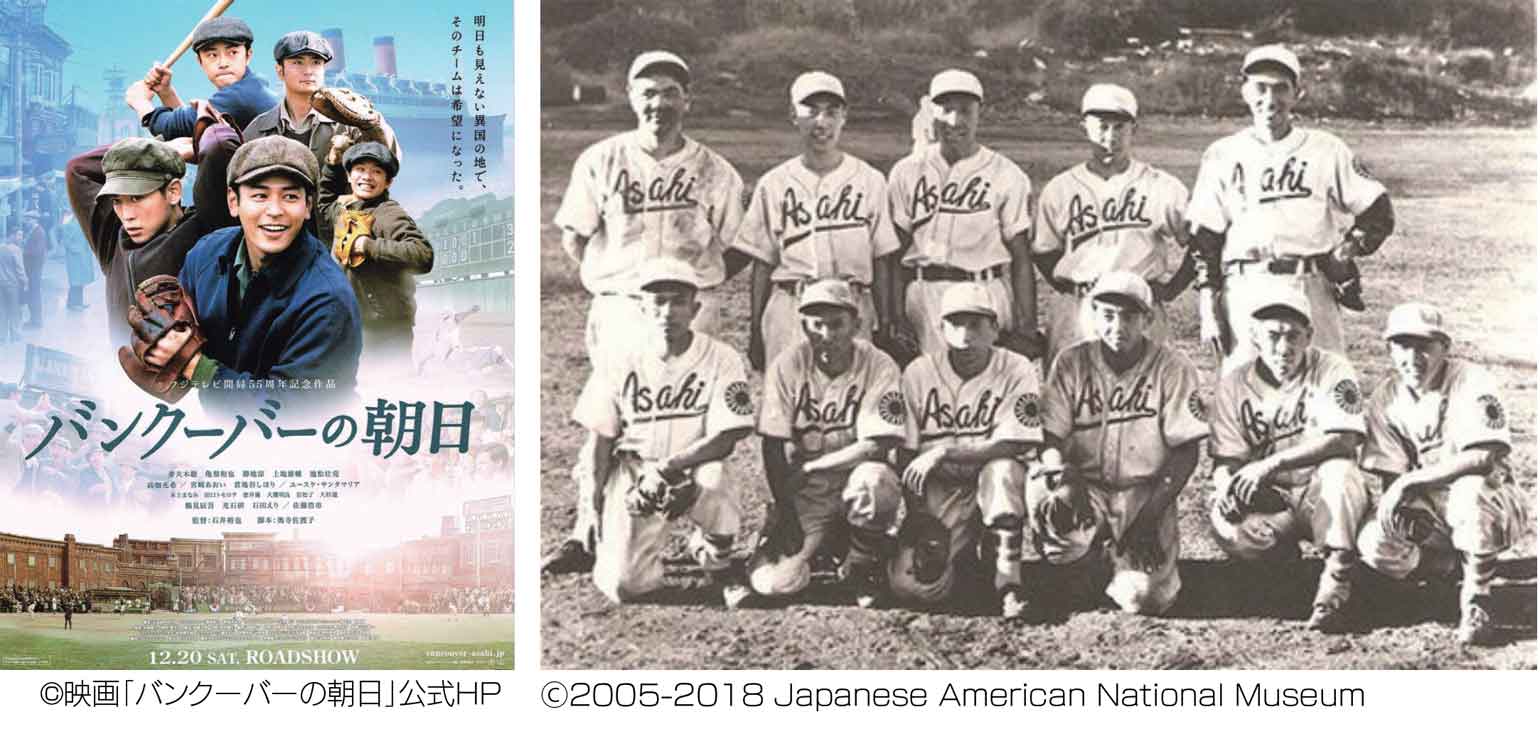 Nikkei immigrants have lived in Vancouver as early as the Meiji period. In 1914, members of the Nikkei community formed an amateur baseball team called Vancouver Asahi. It was seen as a joke by the locals in the beginning, but soon became a powerful team in the local baseball league, winning multiple championships. The team disbanded after the start of the Second World War. Ninety years after its founding, the team gained national recognition for its achievements, and was elected into the Canadian Baseball Hall of Fame in 2003.
2. Inazo Nitobe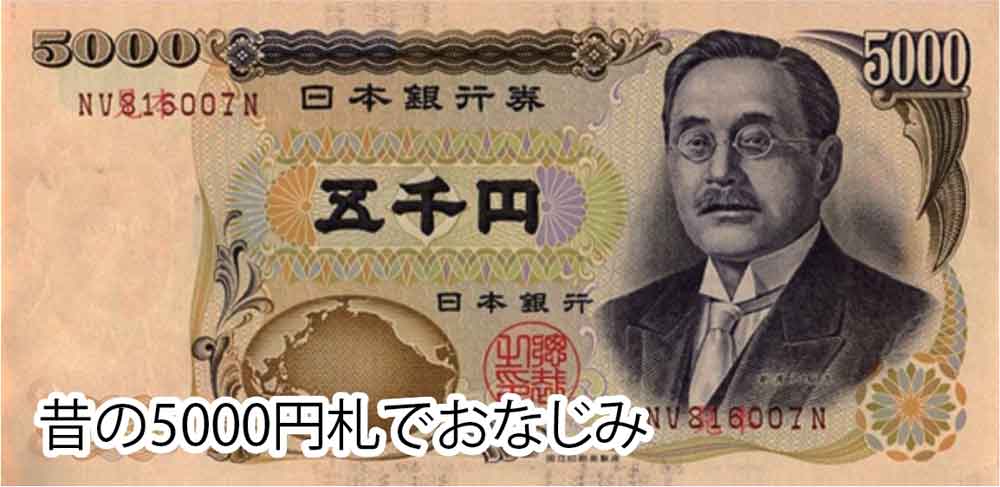 Internationally renowned cultural pioneer Inazo Nitobe has a garden named after him in the University of British Columbia. Nitobe had passed away in nearby Victoria, BC. In the Nitobe Memorial Garden, there is a tearoom for experiencing traditional Japanese tea ceremonies. There are also many bridges in the garden, symbolizing Nitobe's lifelong desire to be a "Bridge over the Pacific." It is one of the most popular Japanese gardens in North America, and was even visited by Emperor Akihito.
3. Canadian Connections with the Imperial Family – Prince Takamado Visiting Student Scholarship

Norihito, Prince Takamado, was known for his contributions to the sports world. He was an international student at Queen's University in Kingston, ON, and founded the Prince Takamado Scholarship. The scholarship supports Japanese university students doing one-year exchange at Queen's. Norihito's third daughter, Ayako, also had studied at the University of British Columbia. The family's connection to Canada is very deep.
4. For the Improvement of Japan-Canada Relations – Centre for the Study of Global Japan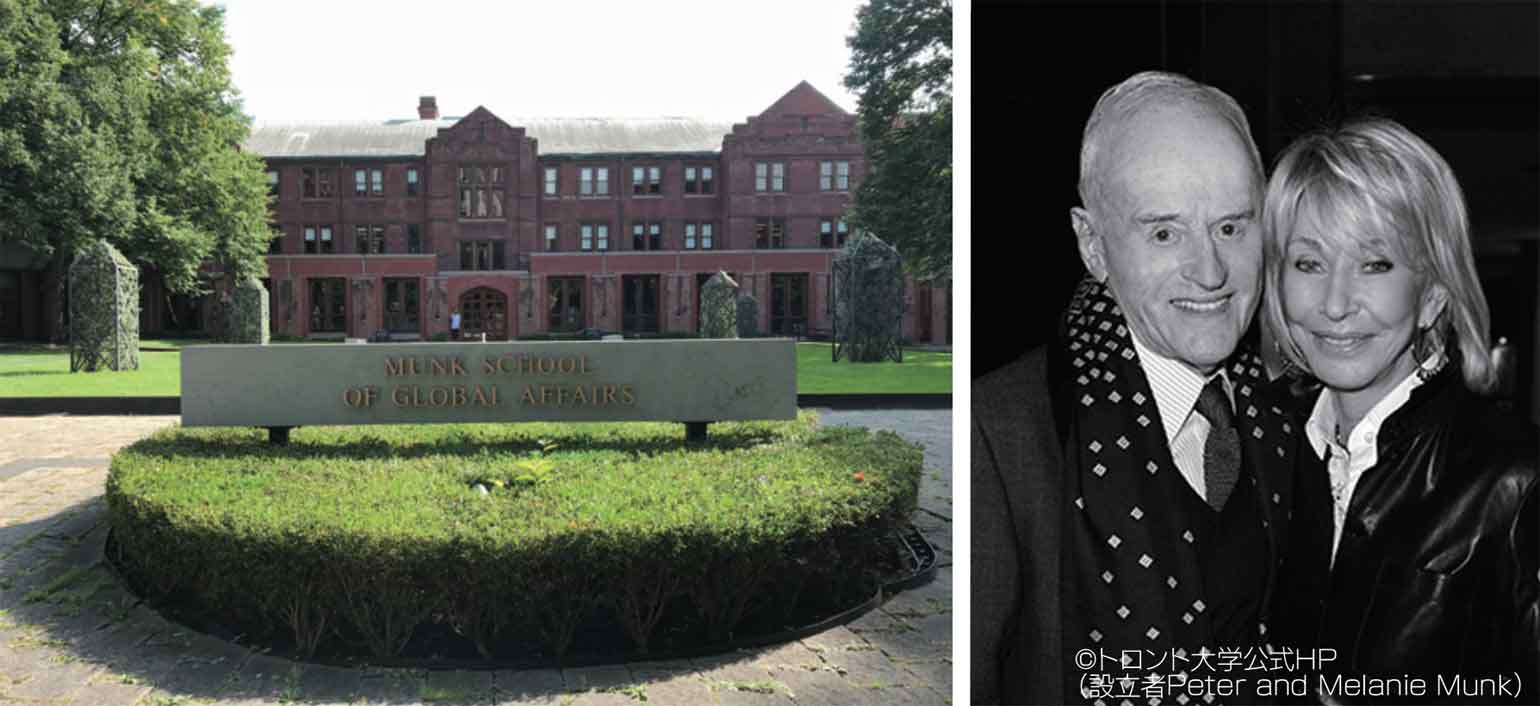 In July 2017, the Munk School of Global Affairs at the University of Toronto established the Centre for the Study of Global Japan. The centre was funded in part by the Japanese government to host a variety of meetings and workshops for the improvement of Japan-Canada relations. Since 2018 marks the 90th anniversary of diplomatic relations between the two countries, many free seminars were hosted. Non-University of Toronto students were also invited to attend. The centre looks to become a focal point of future cultural exchanges between the two countries.
5. Inuit Art Inspired by Japanese Ukiyo-e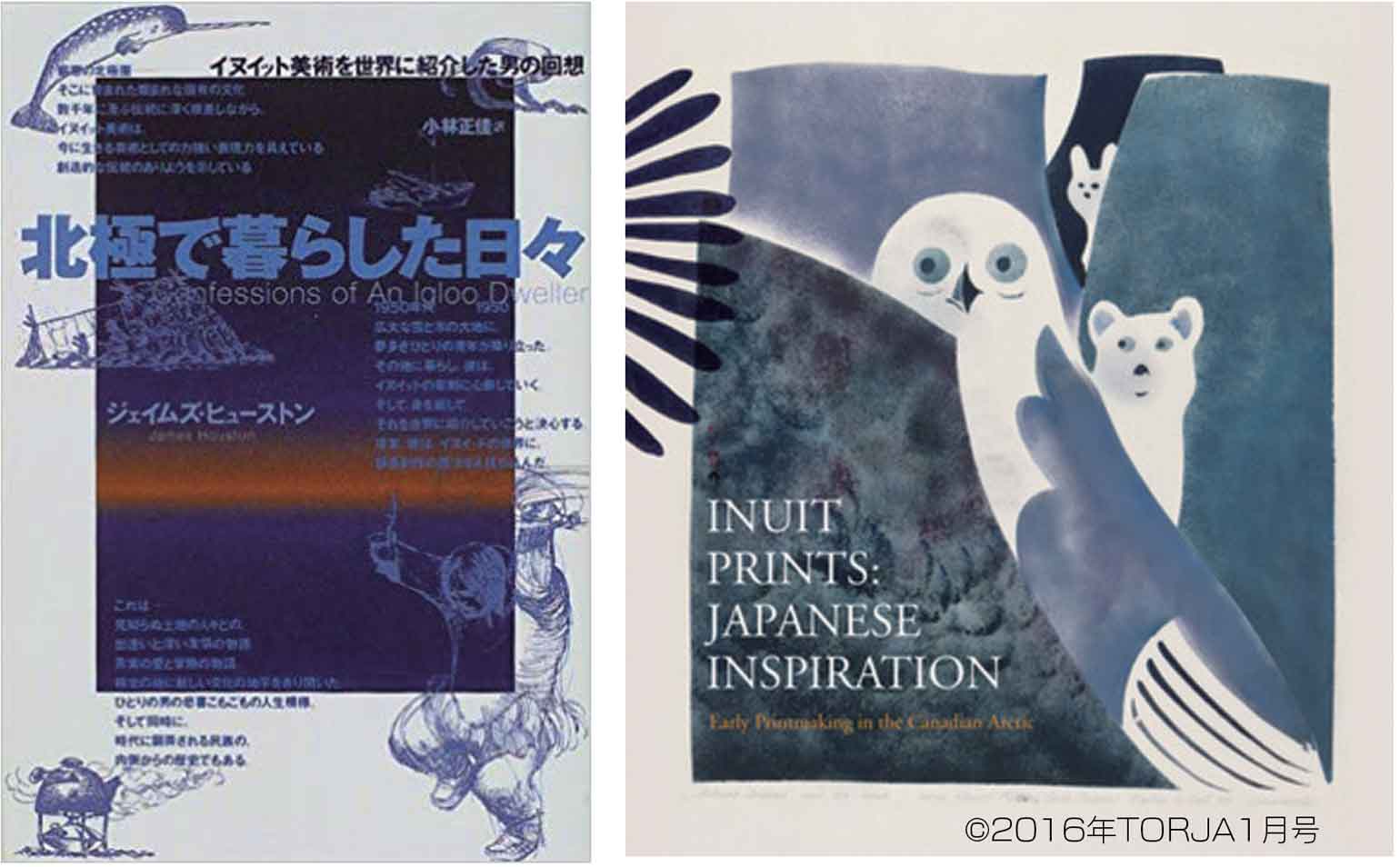 Did you know that a portion of native Canadian art was inspired by Japanese woodblock prints? The person responsible for teaching Ukiyo-e to native populations was artist James Archibald Houston. After studying art in Toronto, he moved to northern Canada, where he encountered woodblock prints by Inuit artists. He decided to share the art with the world. Houston had studied techniques such as Sumizuri and Kappazuri in Japan.
6. Katsura Sunshine, the World-famous Canadian Rakugo Master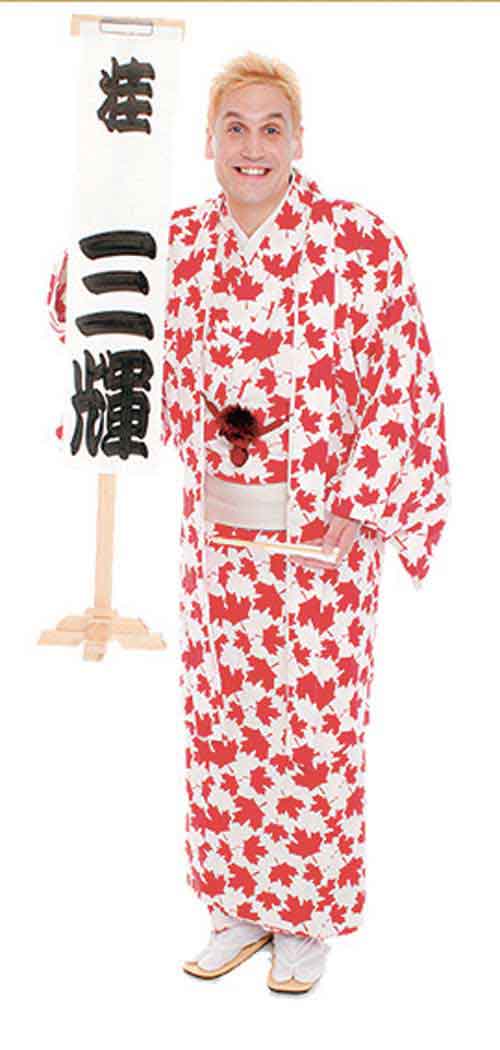 A Canadian rakugo master performs in stages around the world. His name is Katsura Sunshine. He had studied Japanese traditional theatre such as Noh and Kabuki at the University of Toronto, and came to Japan in 1999. He is a curious case not only due to the fact that he is Canadian, but that he can perform rakugo in both English and Japanese. We recommend watching his performance of Jugemu (traditional stories told with long tongue twisters) in English. Even though he is speaking English, he is able to entertain his audiences the same way as a Japanese storyteller. You will be able to hear topics such as Canada, Convenience stores and Japanese food from Katsura Sunshine.
7. Hikawa Maru, the Vessel of Japanese Immigration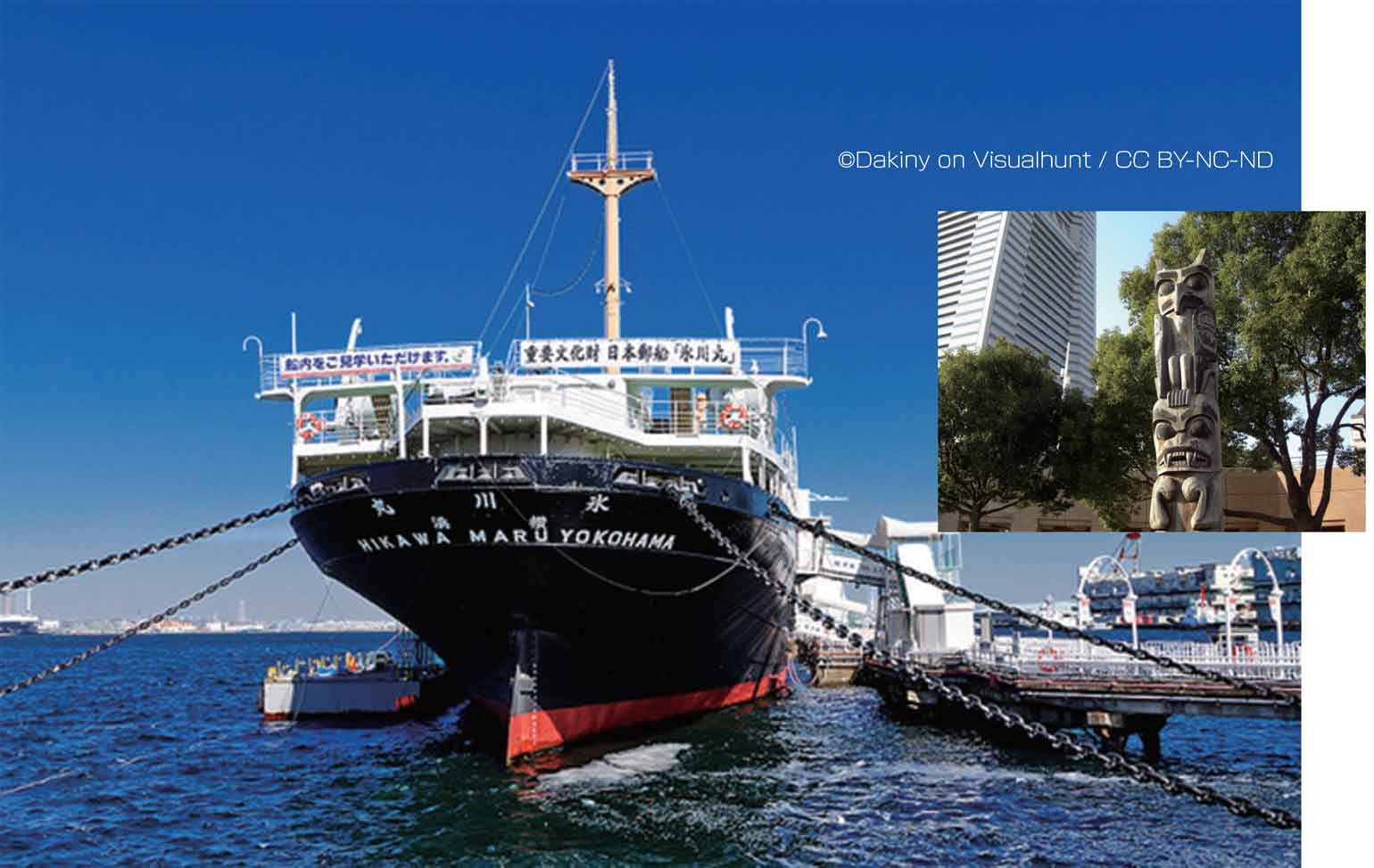 At the foot of Yamashita Park in Yokohama lies Hikawa Maru, a ship that connected Japan and Canada. It was a freight ship that was boarded by famous persons such as Charlie Chaplin, and many Japanese people had taken the ship to Canada. The city of Yokohama and Vancouver have been sister cities since 1965, and have the longest history among more than 70 twinned cities in the Japan. The Port of Yokohama and Port of Vancouver are also sister ports. The totem pole in Yokohama was a gift of friendship from Vancouver. When you have time, please check it out.
8. Achieving Top-class MBA in Japan – McGill University's MBA Japan Program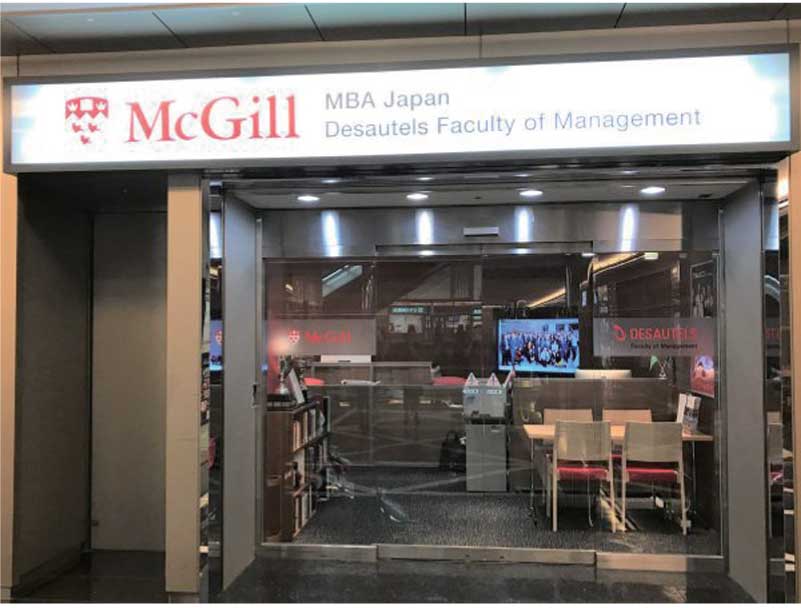 You can study for a prestigious MBA degree from McGill University's Japan campus in Tokyo. The program was once rated number one among Canadian MBA programs, and you can experience a Canadian education while never leaving Japan. The program is very international, with students from 17 countries, and around half of the students are from outside Japan. The professors are from McGill University, and all courses are taught in English. It is a very popular program for achieving a top-class MBA degree.
9. Manzo Nagano, the First Japanese-Canadian Immigrant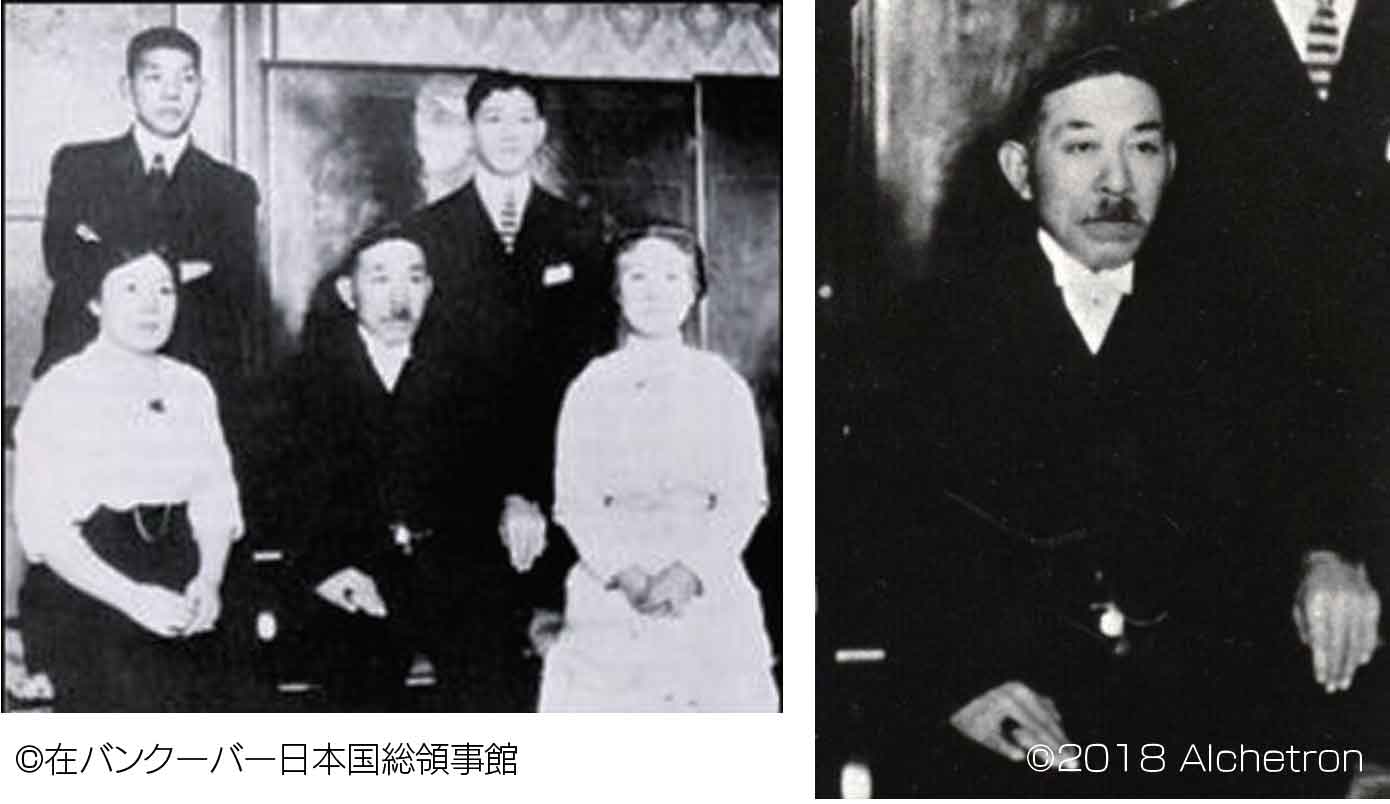 Manzo Nagano is not a household name by any means. He was, however, the first recorded immigrant to Canada from Japan. In 1877, he moved from Nagasaki to British Columbia. He owned a restaurant and a hotel, and was successful in trading salted salmon to Japan. One of his sons was a member of the Vancouver Asahi. The Canadian government named a peak in the Coast Mountains after Manzo.
10. For Better Understanding of Japan Via Photos – Japan Photo Contest
Based in the Consulate-General of Japan in Calgary, the Japan Photo Contest is an annual photography contest that is focused on Japan. The four themes are nature, food, people, and Cool Japan. In 2017, Nikon joined as a sponsor. The prizes include Nikon cameras and Fujifilm photo printers. The contest is only open to residents of Alberta, Manitoba, Saskatchewan, Northwest Territories and Nunavut. In celebration of the 90th anniversary of Japan-Canada diplomatic relations, the Consulate-General of Japan of Toronto held a similar contest.
11. The Architect of Beautiful Buildings in Toronto – Raymond Moriyama

Some of the most impressive buildings in Toronto, including the Toronto Reference Library and the Bata Shoe Museum, were designed by a Japanese Canadian. The Toronto Reference Library is located near the intersection of Bloor St. and Yonge St., and is the largest public library in Toronto. The 5-storey building with an atrium is truly a sight to behold. The Bata Shoe Museum, located at the intersection of Bloor St. and St. George St., is also a very unique building. Anyone who lives in downtown Toronto must have seen one or both of the buildings.
12. The Super Kid of Hockey – Aito Iguchi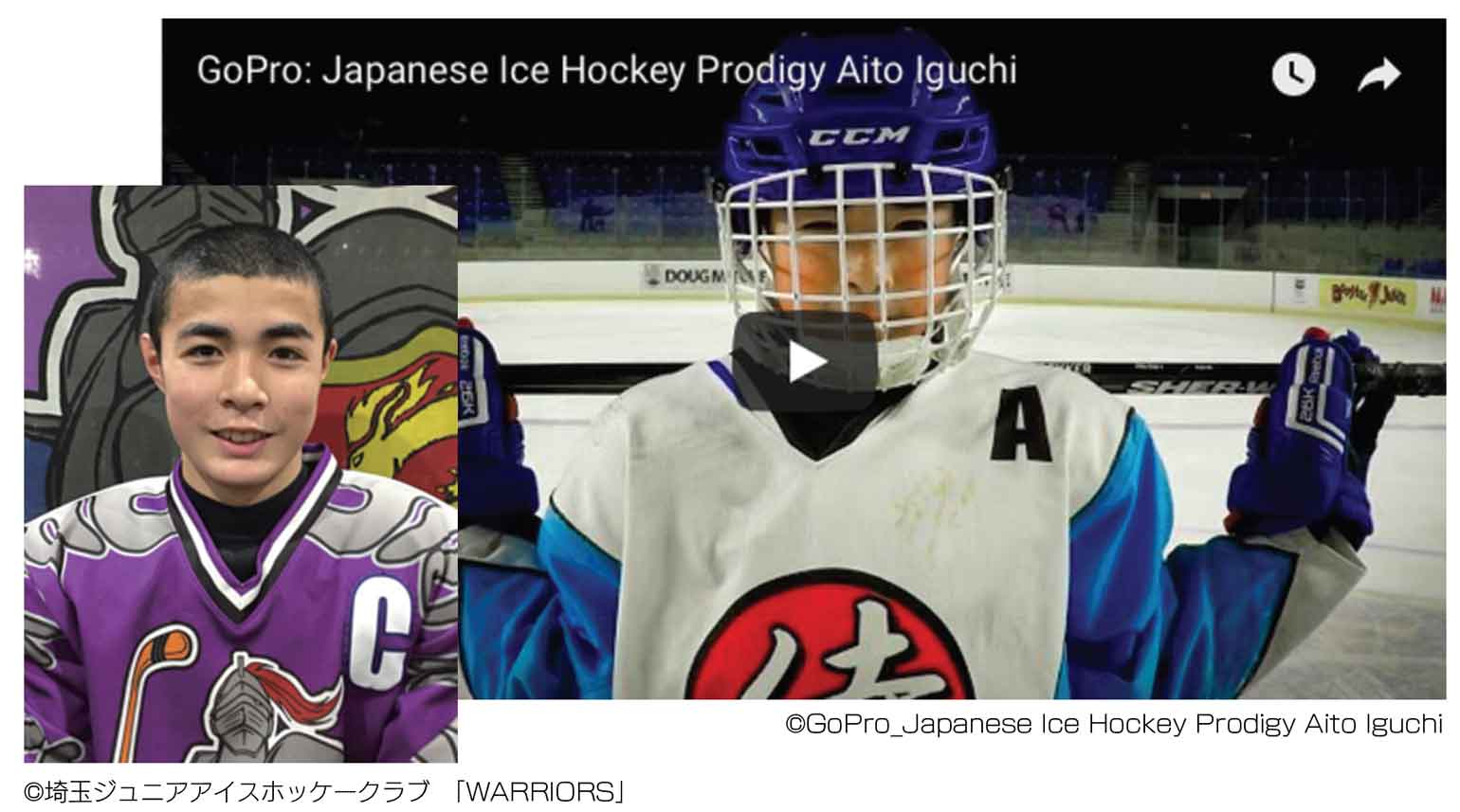 Do you know the Japanese player who was once hailed as a child prodigy? His name is Aito Iguchi. The video of Iguchi's training session at the University of British Columbia received more than 2 million views online. Iguchi then played for the junior league in Japan. He was drafted to the United States Hockey League (junior hockey league for players under 20 years of age) in May 2019. He is a rising star with great hopes of joining the National Hockey League.
13. Deep Connections – Japan-Canada Ice Hockey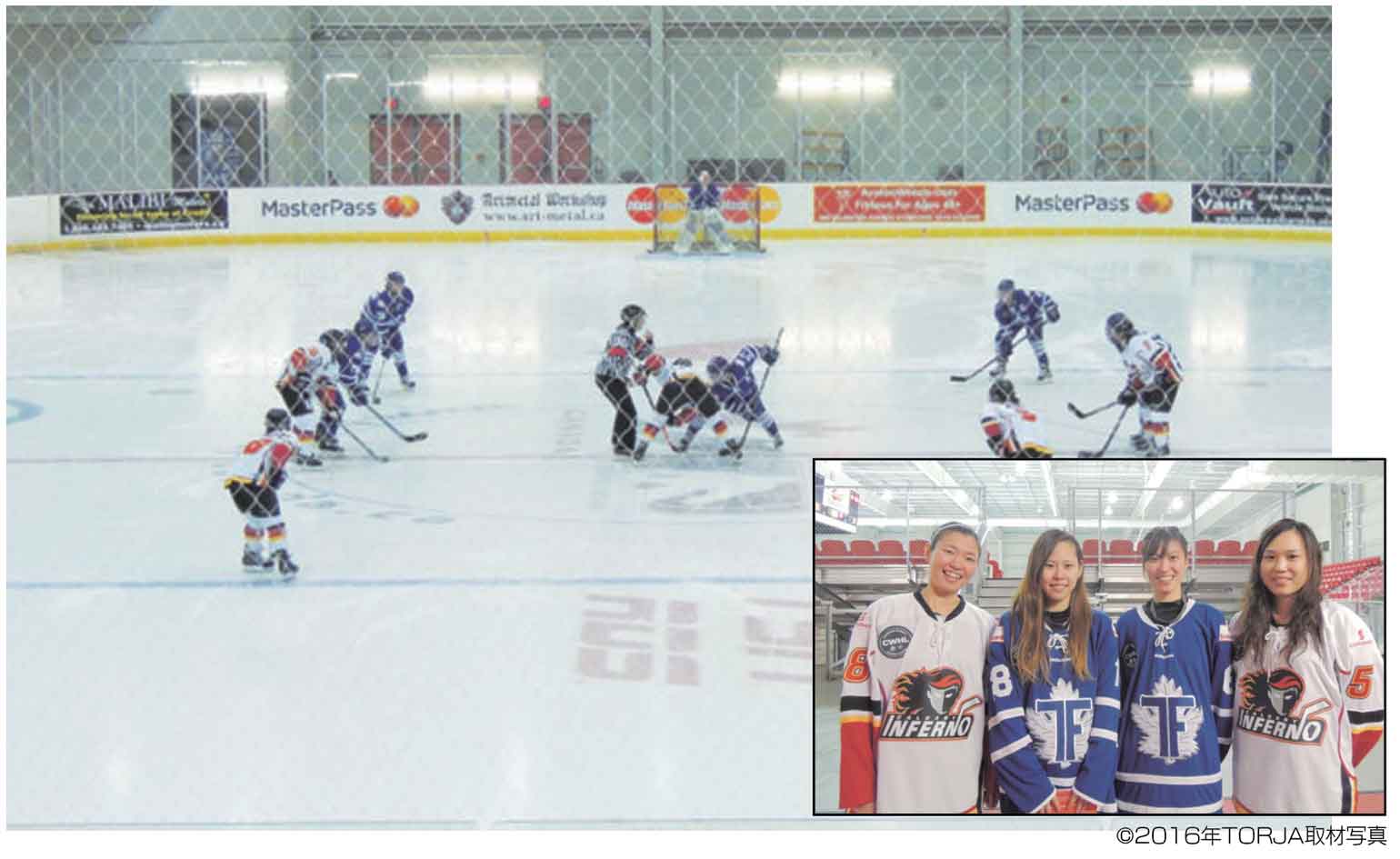 The Japanese and Canadian ice hockey worlds are connected in many ways. The ice hockey club of Keio University recently visited the University of Toronto, and even scrimmaged the Varsity Blues hockey team and the Nikkei Canadian amateur team Arashi. There are also Japanese players in the Canadian Women's Hockey League. Kanae Aoki played for the Calgary Inferno from 2015 to 2018, and was a representative for Japan's national team for the 2014 Winter Olympics. In the future, we can hope for more Japanese players and teams to become prominent actors in the world of hockey.
(Japanese Article: カナダと日本の関係にまつわるヒト・モノ・トコロ|特集「憧れ・出会い・交流 ニッカナインティー」)