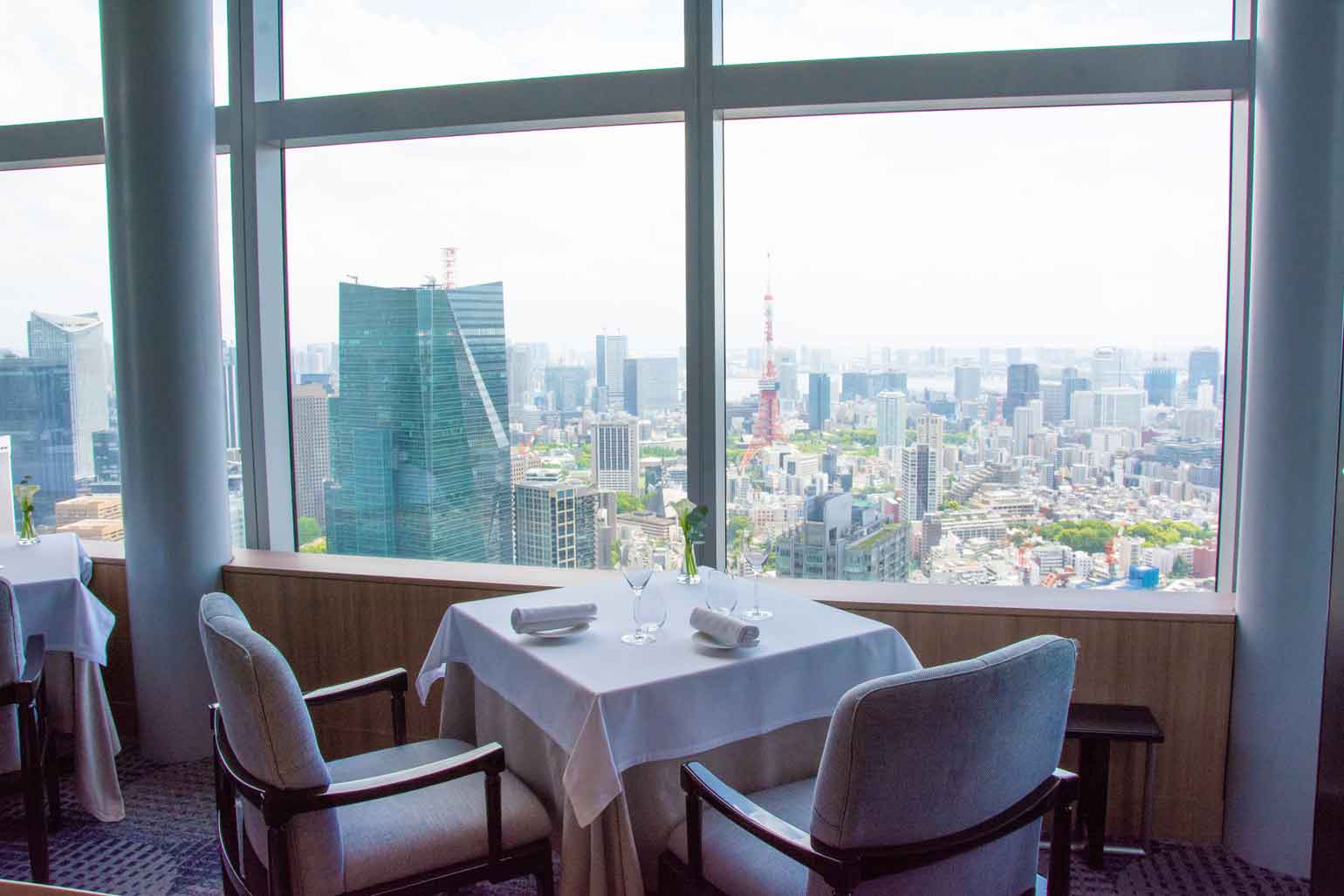 From Azure 45, one overlooks from the 45th floor the city of Tokyo while enjoying an East meets West dining experience. The Michelin-starred restaurant, led by Chef de cuisine Shintaro Miyazaki, presents to customers aesthetically pleasing modern French dishes.
With a background in both Japanese and French cooking—having been trained in the most prestigious Japanese and French cooking schools, Shintaro Miyazaki has, throughout the years, established himself amoungst the greatest in the culinary arts, leading the culinary team at Tokyo's Au Gout du Jour restaurant and successfully maintaining Azure 45's Michelin star ranking for seven consecutive years.
Since 2014, Chef Miyazaki has been Chef de Cuisine at Azure 45. With a unique creative flair, Miyazaki fuses contemporary French cuisine with the simplicity of regional and seasonal ingredients from across Japan with exquisite presentations.
In Japan, French restaurants can use Japanese beef, poultry, and fresh seafood as well as fresh vegetables. The 45th floor restaurant in the Ritz-Carlton makes purchases its from the Tsukiji Market and the local Kanazawa fish port. With a menu that changes monthly, the prix-fixe lunch courses (from ¥5,000) provides one with a choice of four or five dishes. For dinner, there is a chef's tasting menu, pairing delicacies with wine selected by the hotel's sommelier. The dining room, with soft colours and view of the city is the perfect place to enjoy Miyazaki's refined dishes.