Tokyo Rainbow Parade (TRP), the Japan's largest annual weeklong celebration of diversity in sexuality marked 25-year anniversary this year with the first promoting LGBTQ+ rights took place in 1994. The festivities stretched on for the entire 10 days during Golden Week holiday from Saturday April 27 to Monday May 6 and everybody was welcomed to participate and promote inclusiveness.
The festival took over Yoyogi Park under a clear blue sky where numerous music performances by celebrities, community talks, educational attractions themed around LGBTQ+ issues were held. There were parties held at Tokyo metro area and Shinjuku Ni-chome, the biggest gay town in Japan throughout the week. Here are photos from this year's Tokyo Rainbow Pride Parade and a breakdown of what happened over Pride Week in Tokyo.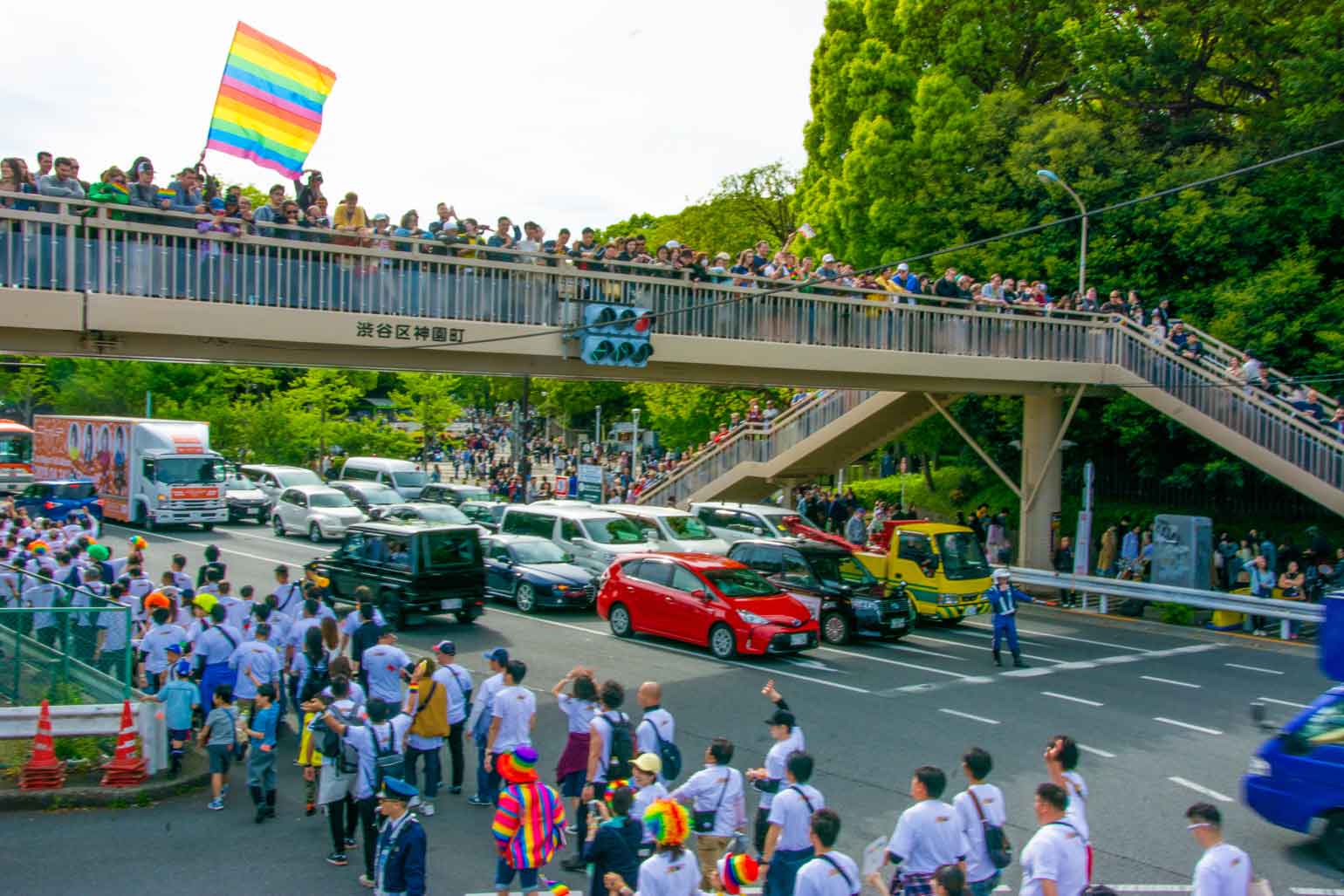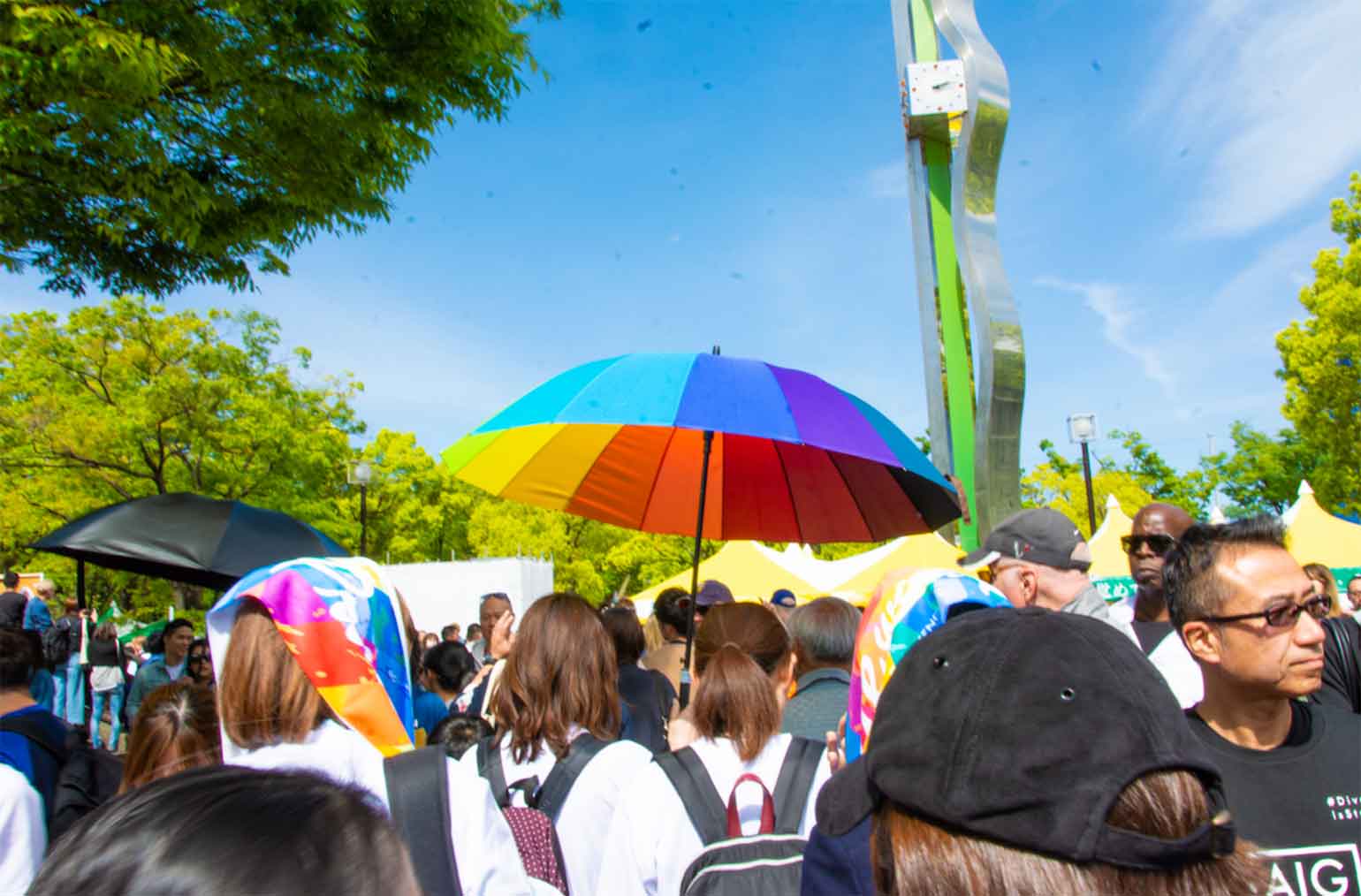 2019 TRP's Theme: 'I Have Pride'
This year's Tokyo Pride Parade's theme was 'I have pride', setting a simple yet an empowering tone to strive for gender equality in Japan. Although the acceptance has increased in the past years, Japan has yet to legalize same-sex marriage and is behind in issues regarding sexual minority. In some areas including Shibuya district where Rainbow Pride events were held, gay couples can get partnership certificates that recognize same-sex relationships to facilitate matters related to medical services and real estate purchases, though the certificates are not legally binding. The Tokyo Rainbow Pride committee elaborated,
'We are not strange. We are not sick. We are not shameful or disgusting. Our pride is something to be respected."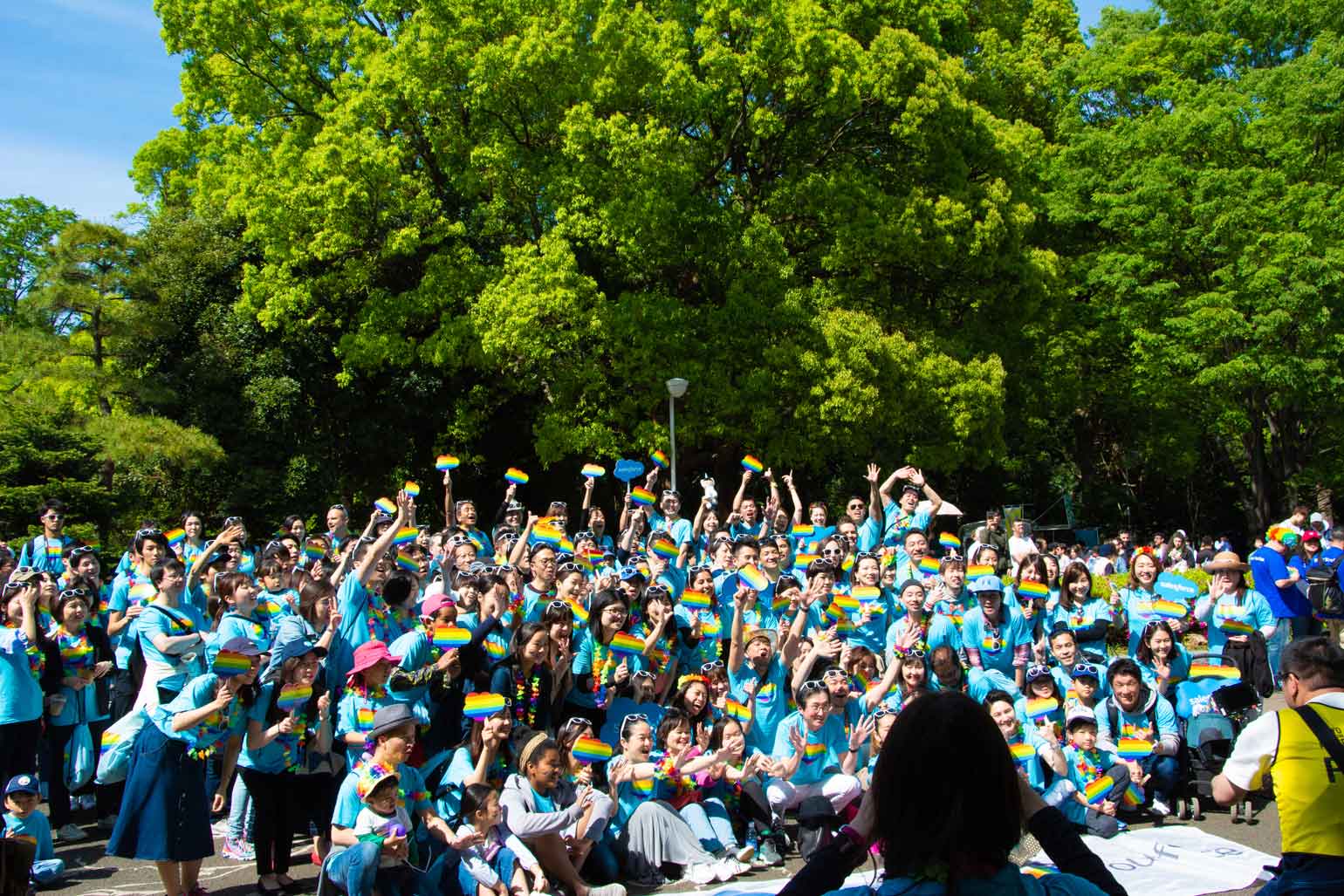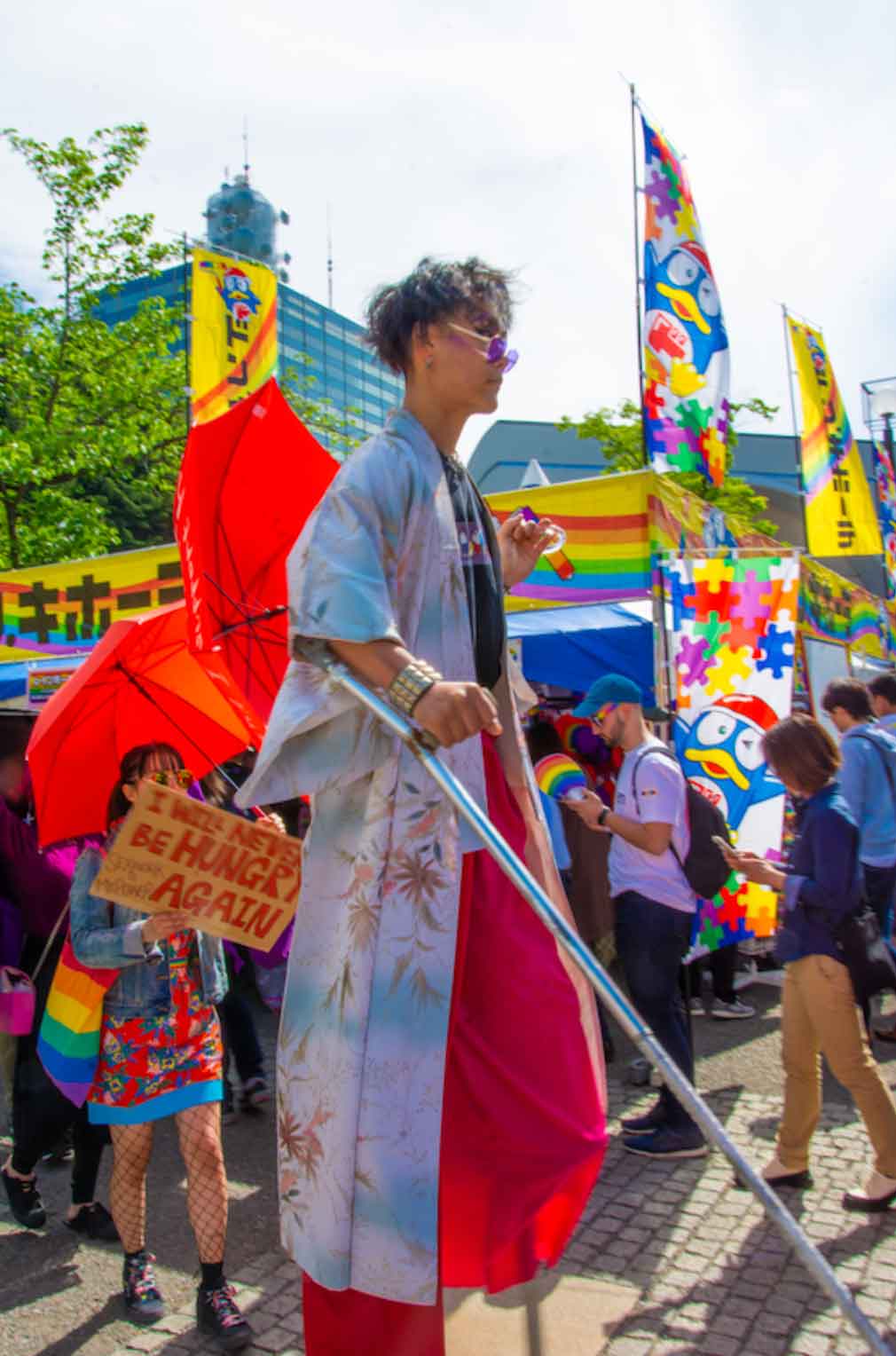 2019 TRP Marked Record-Breaking Attendance
Last year, the Mainichi Shimbun newspaper reported that a record of 7,000 people marched.
This year, according to the organizers, more than 180,000 participating in the festival itself and more than 10,000 people took part in the march which is believed to be the largest of its kind in the nation.

"I have been participating every year since 2010 and every year, more people gather and march. There are more companies sponsoring the event and it's clear that more families and children are participating which is very touching. I'm not too optimistic about the situation in Japan in terms of rights for queer community, but this is a good sign that more people are seeking gender equality," said a 32-year old transgendered woman, seeming overwhelmed by the mass support seen at the parade on April 27.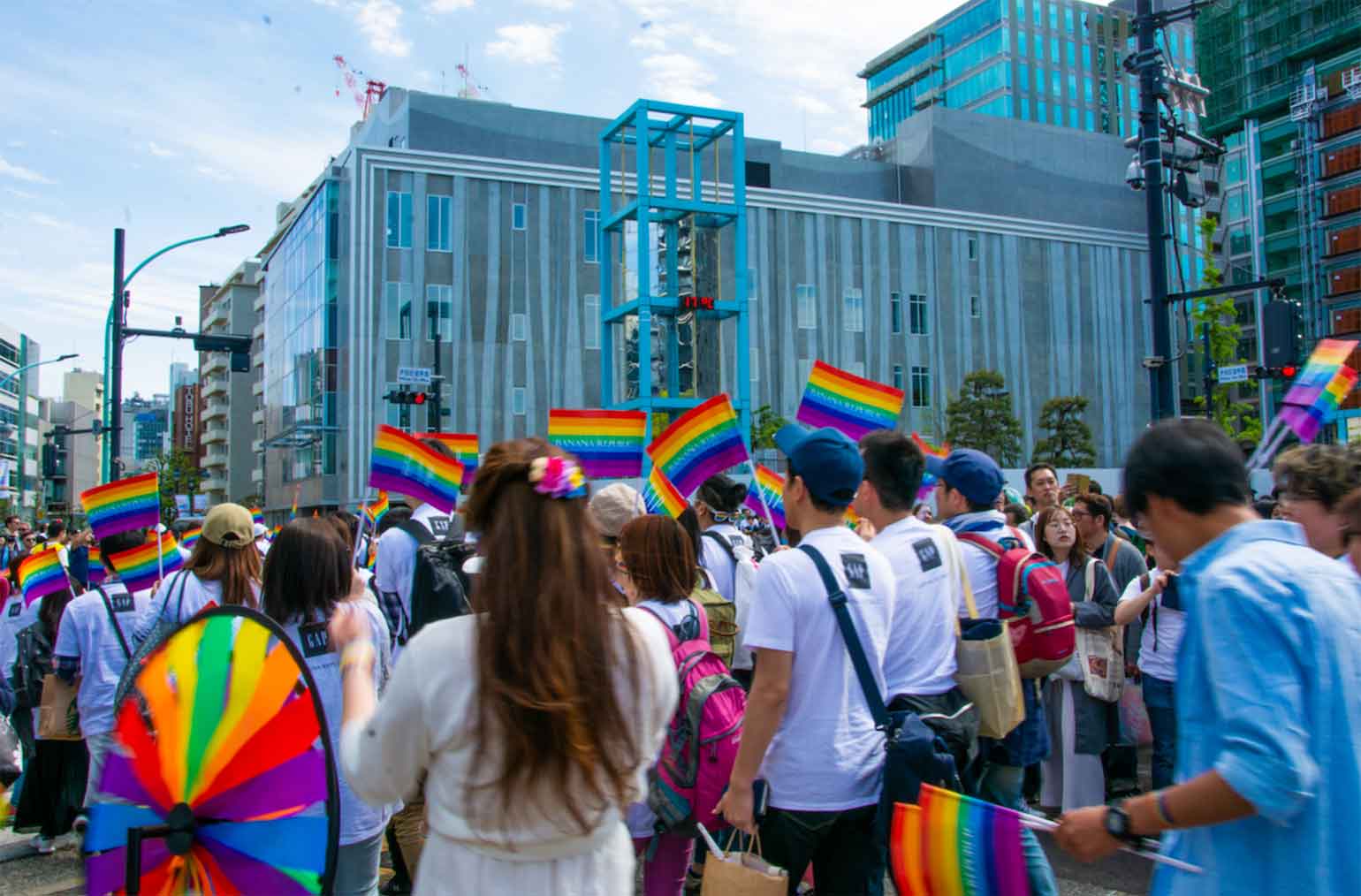 Around 52 groups pre-registered for the march and they circulated through Shibuya and Harajuku while thousands of supporters cheered on the sidewalks with their rainbow flags raised high.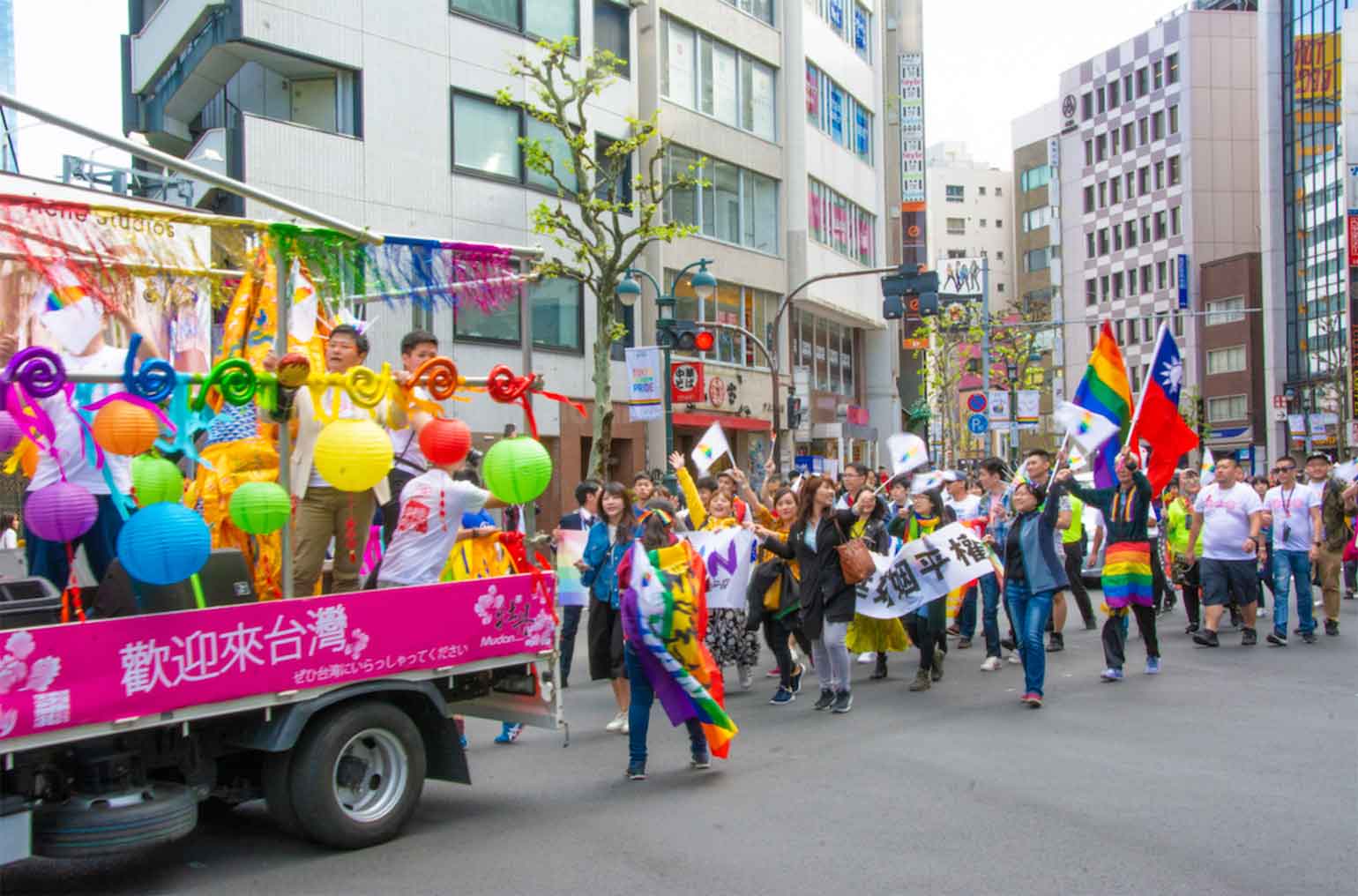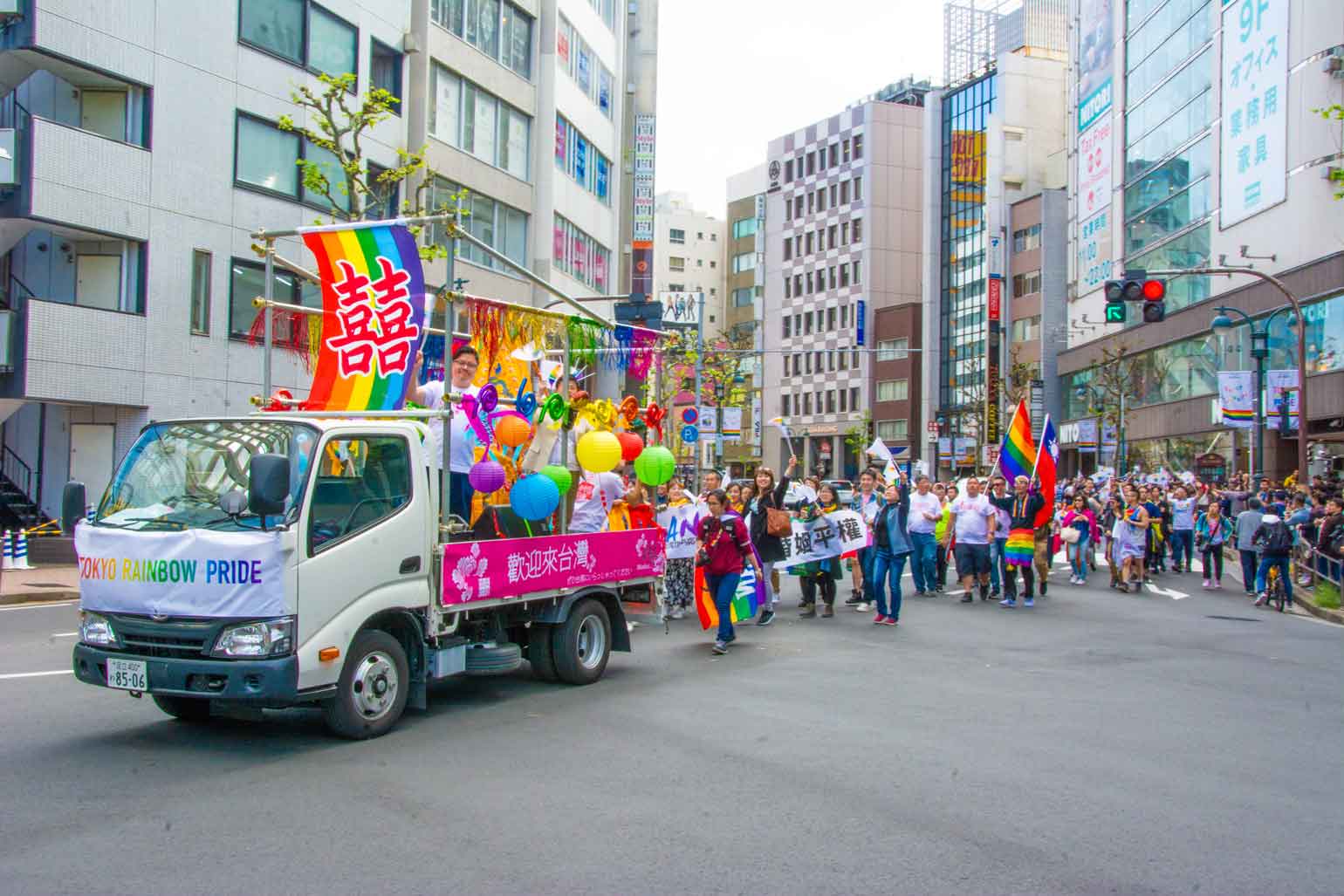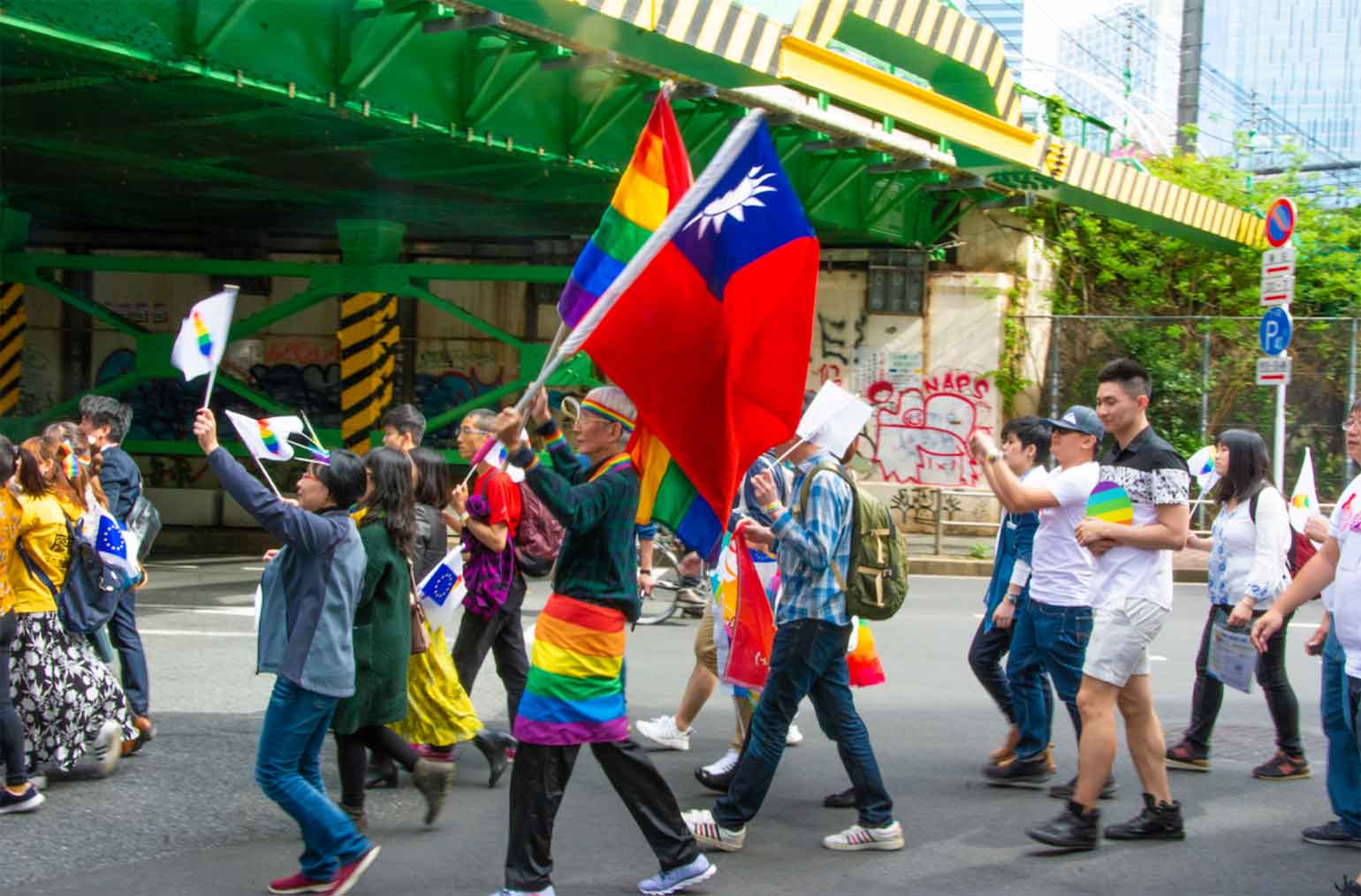 The Taiwan Alliance to Promote Civil Partnership Rights ("TAPCPR") was founded in 2009, and registered with the Ministry of the Interior in August 2012. The TAPCPR has two important missions: first, giving LGBTIQ people in Taiwan the equal right to get married and providing adequate and equal legal and systematic protection for the ever-changing family structures in Taiwan (Official Website: https://tapcpr.org).