There has been a growing demand for vegetarian/vegan options in restaurants and cafes for the past years, and most places have the options available to adjust to the new norm in the world. I feel like Vancouver has lots of places to check out since it's a multicultural city, and here are the lists of cafes and restaurants that I highly recommend checking out!
1.Kind Café
100% Vegan-friendly and Zero Waste café in Mount Pleasant! This café has a great atomosphere with a clean, bright, and spacious seating area. I love the concept of Zero Waste café and how they do, such as using washable cloth instead of paper napkins and recommending BYOC (Bring Your Own Container). They have a great selection of food items such as smoothie bowls, salad bowls, flatbread, etc.
Blueberry Basil Smoothie Bowl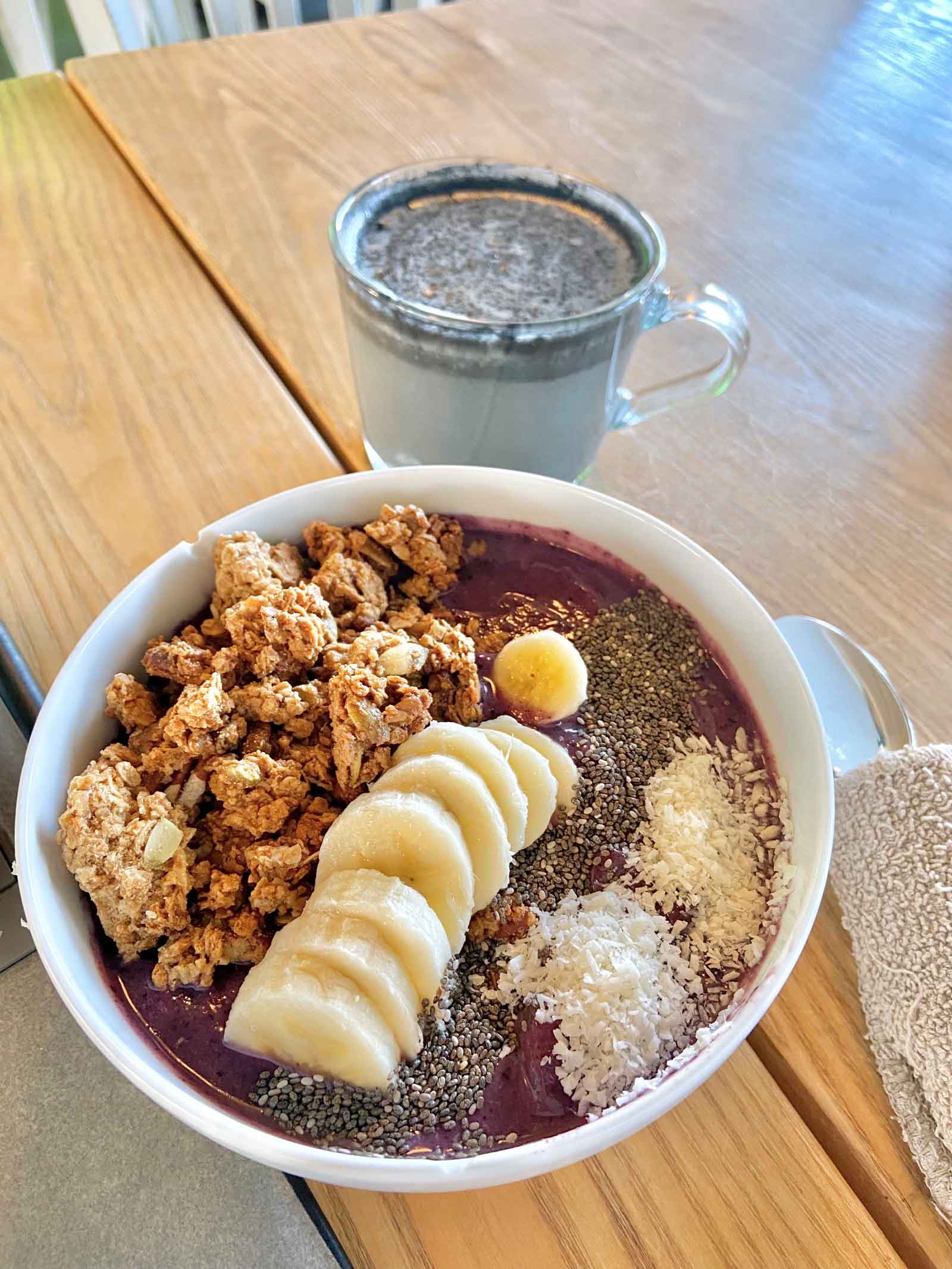 This smoothie bowl came with banana, chia seeds, coconut flakes, and granola. Look how aesthetic the bowl is! The smoothie has a perfect consistency, and it's very refreshing with a hint of basil. It's a very satisfying, fulfilling, and nice healthy study fuel for sure.
2.Heirloom Vegetarian Restaurant
Heirloom offers fantastic lunch, brunch, and dinner menus.
Vegan Buttermilk Pancakes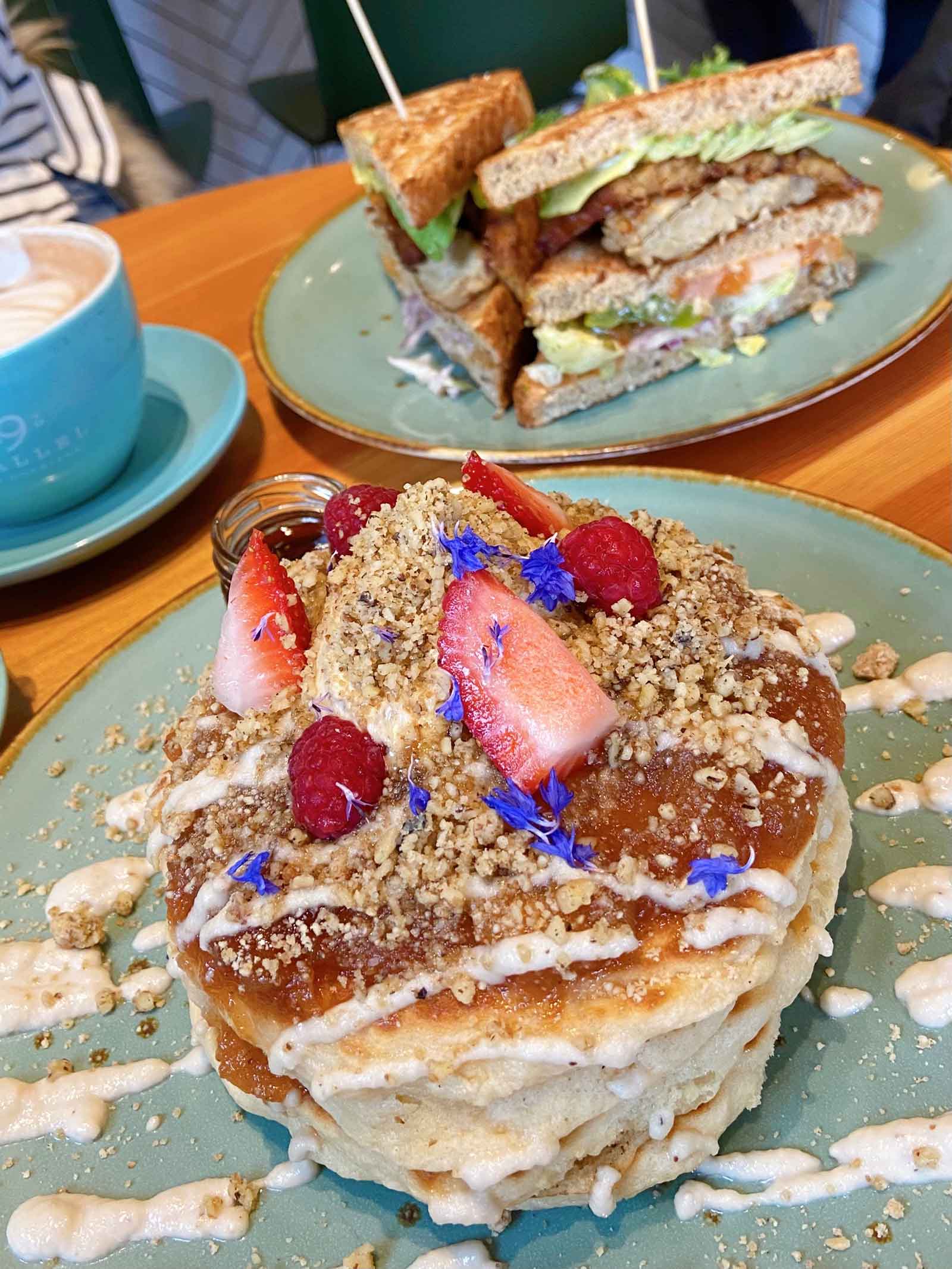 The pancakes come with strawberries, spiced apple compote, cashew praline cream, and dates butter. OMG, this is one of the best pancakes ever in Vancouver. It's moist, and the flavours were on point. The presentation is too beautiful to eat!
Feature Sandwich (Vegan Chicken Sandwich)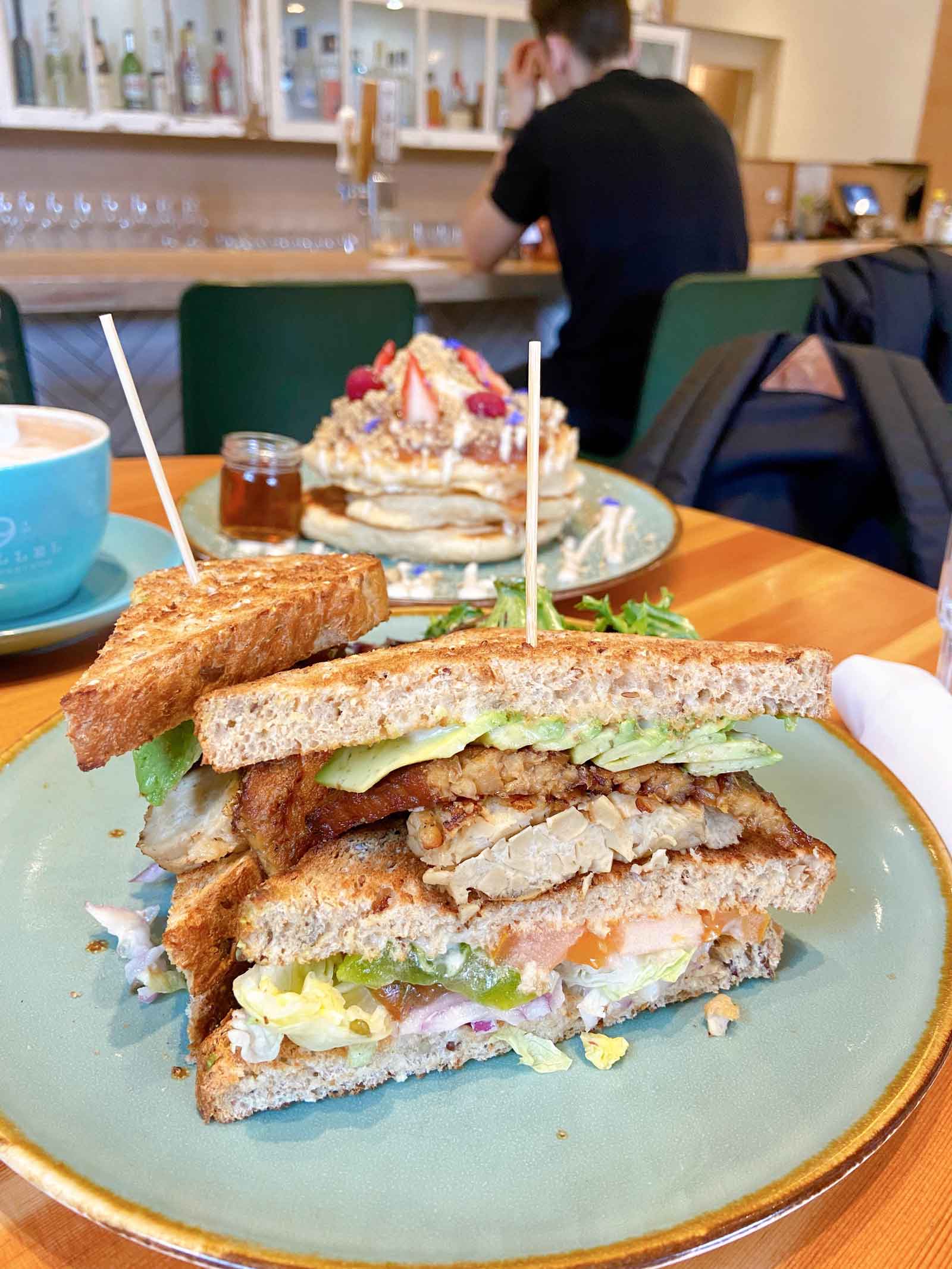 It was my first time trying vegan chicken, and honestly, I was so surprised by how good it is. The texture is just like moist chicken breast, and the sandwich has lots of vegetables that satisfy you for sure.
3.Buddha-Full
Charming and cozy café in North Vancouver! They provide plant-based menus such as cold-pressed juice, smoothie bowls, and functional foods. I have to order acai bowls whenever I see them on the menu, which didn't disappoint me at all!
Ohana Luv Acai Bowl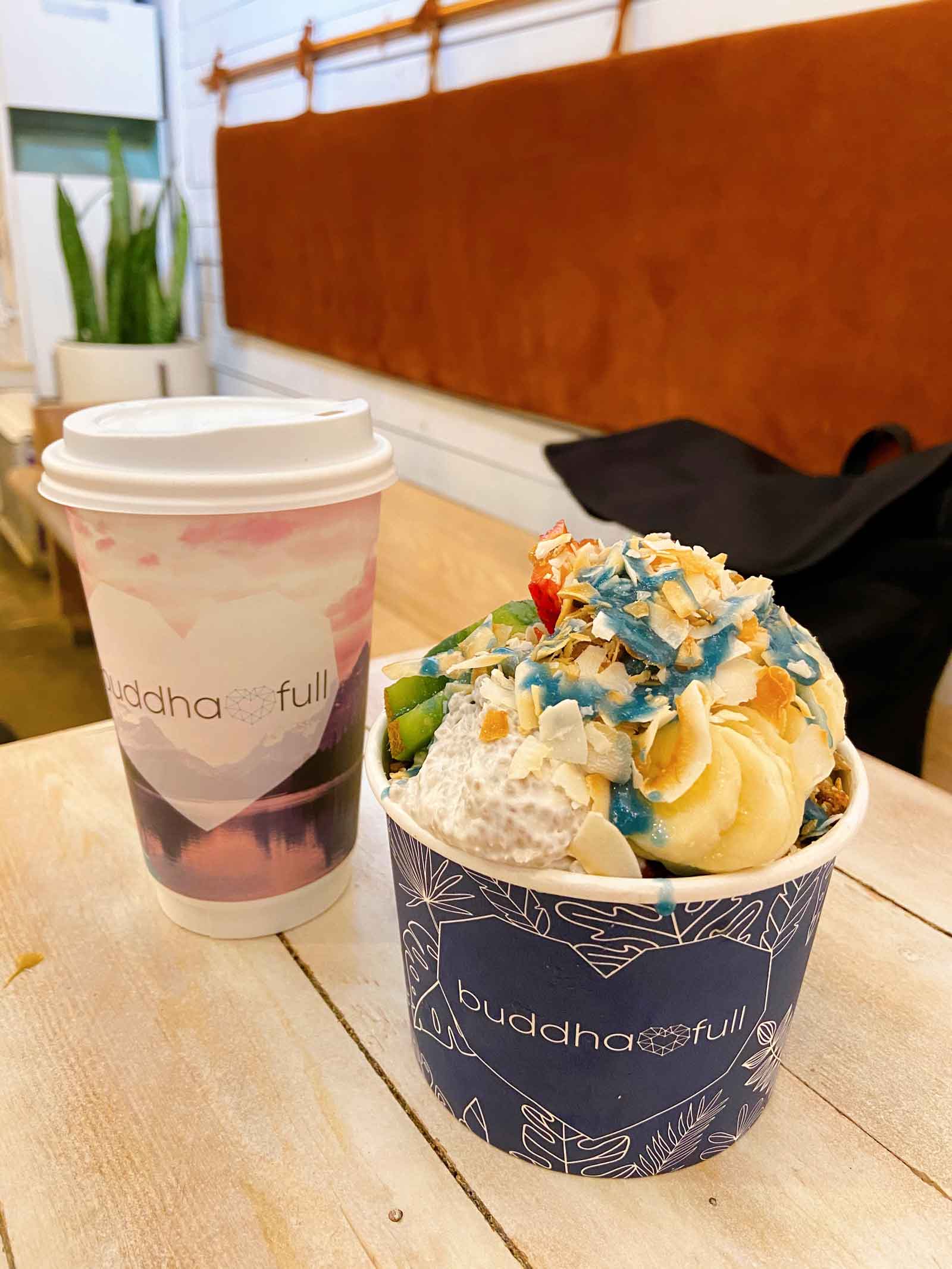 Their acai bowl includes lots of fruits, granola, and coconut chia pudding (to die for!!! So delicious.). It's a super refreshing acai base, and I love the texture of granola as well.
4.Nightshade YVR
Recently opened a plant-based restaurant in Yaletown! I walked by the other day and went in without knowing that they are vegetarian/vegan. The restaurant is spacious, and the vibe is excellent. They offer creative vegan/vegetarian dishes that are certainly not your typical plant-based restaurants.
Mushroom Karaage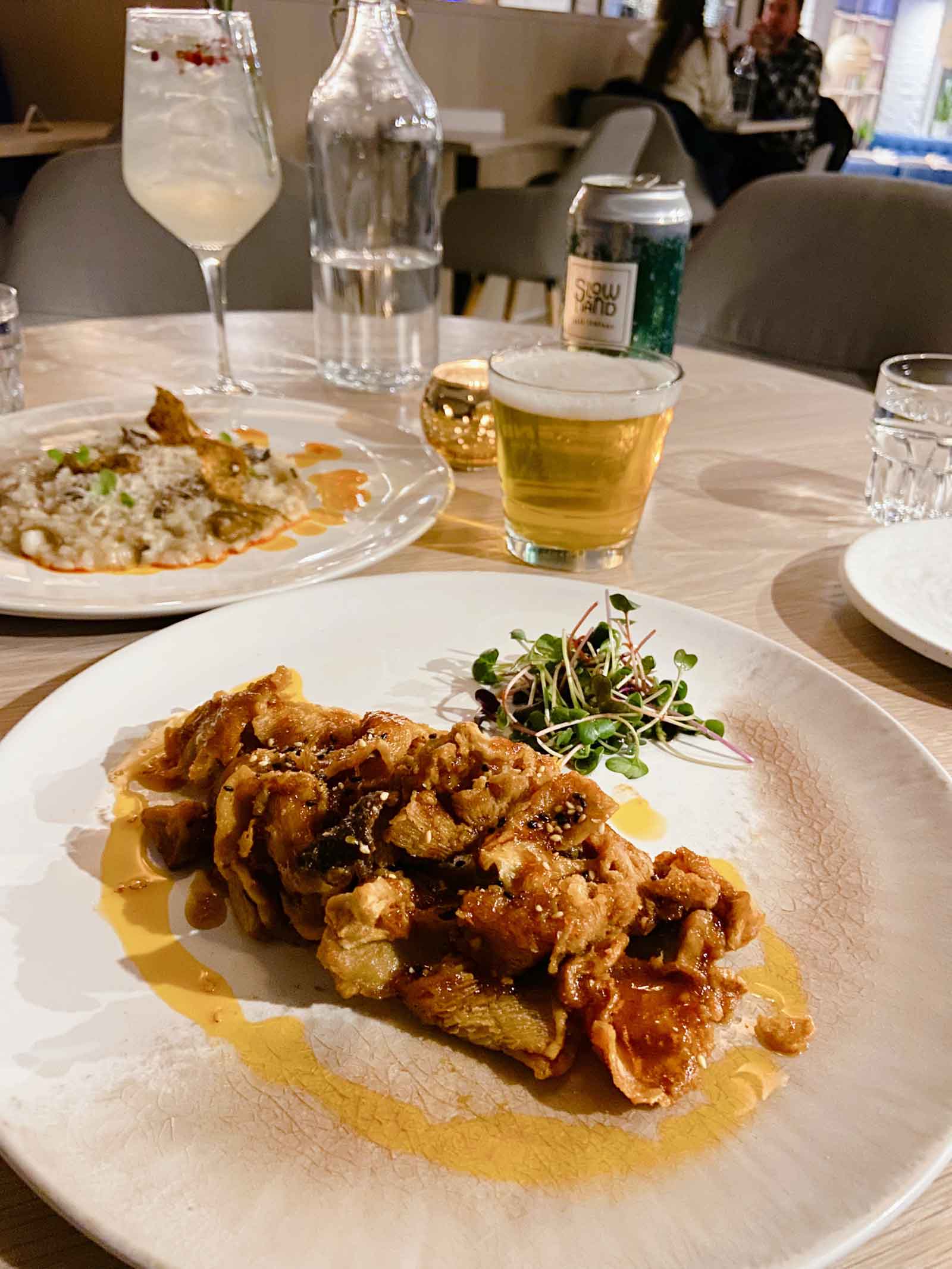 A variety of mushrooms are deep-fried with rice flour, so the outside has a nice crisp, and you can enjoy the texture of mushrooms very well. The umami sauce they use has a hint of spiciness and complements the dish nicely.
Truffle Risotto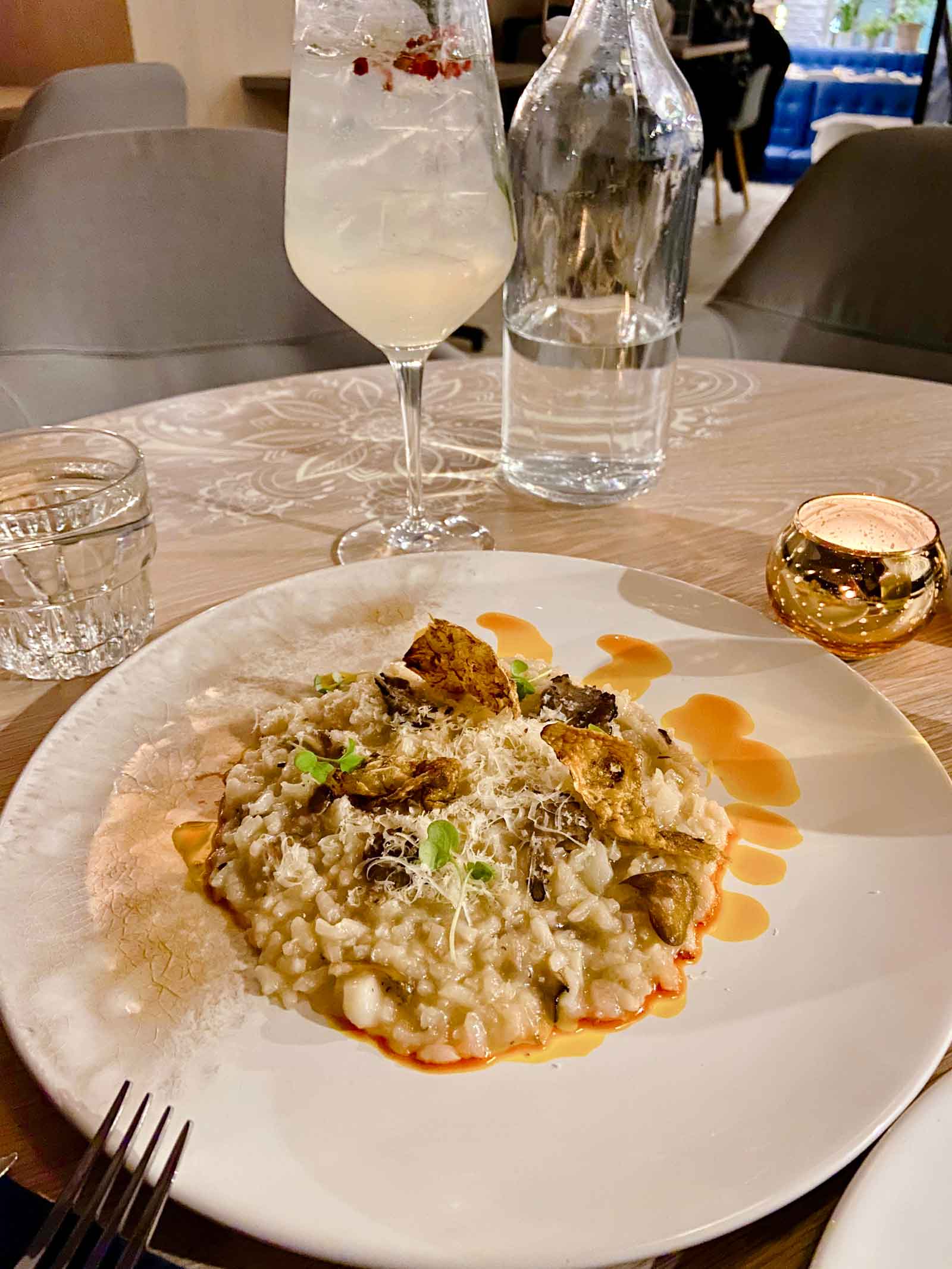 It's the perfect consistency of risotto with a hint of truffle. I love how creamy and flavourful it was!
I think the dishes I ordered are not on the menu right now, maybe because they are still being constructed. I would love to come back for unique appetizers and sushi rolls!