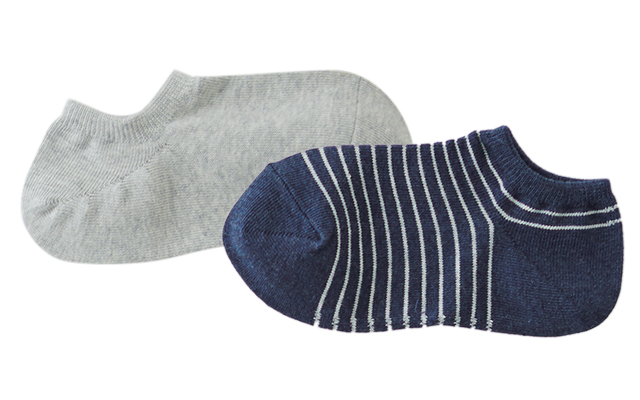 Socks can be quite a challenge. Comfort and durability are necessary for something we wear everyday, yet not many of them satisfy that. At MUJI, though, they make your ideal socks a reality. Let's take a look through their variety of socks made with love and care—you will find your dream socks here for sure!
Soft and comfy five toe socks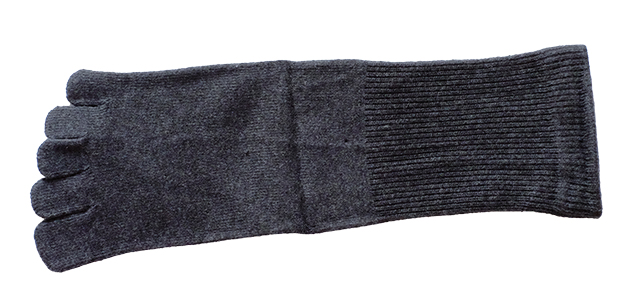 Five toe socks are quite popular nowadays for their health purposes. Not only do they prevent your feet from getting sweaty, they also warm each and every toe, enhancing blood flow from within. Much recommended for people like me who suffer cold feet during the winter! These socks are super comfortable too. It's the perfect way to warm your feet in the middle of the brutal cold of Toronto.
Anti-slip foot covers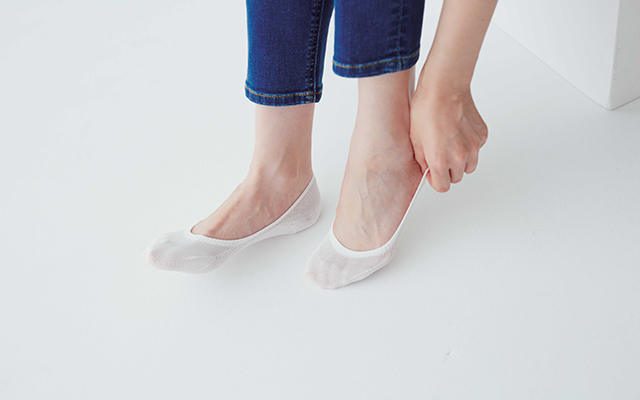 Foot covers are a must when wearing sneakers or flats. But it's always a hassle when they come off, and things like that can really bring the day down. The foot covers from MUJI have an anti-slip material at the cuff, and they really do stay on your feet! And even so, it's never too tight. With these foot covers so comfortable and so reassuring, your feet will no longer be a source of stress.
Socks made from recycled strings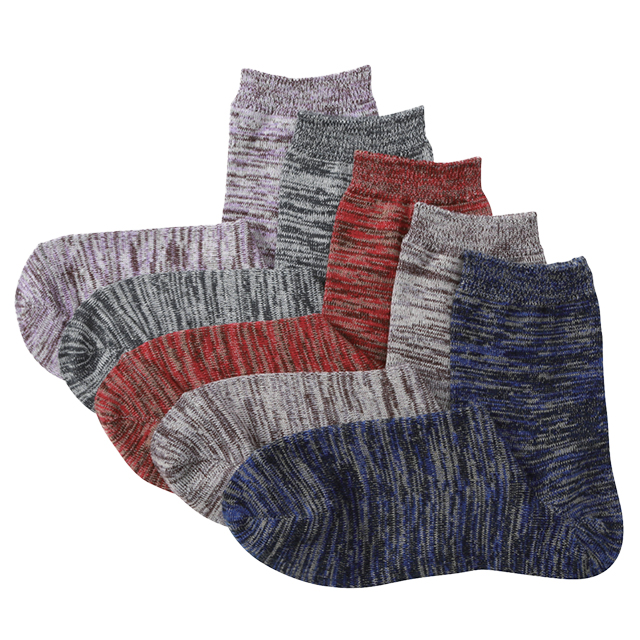 These cheap and eco-friendly socks made from recycled strings are actually a hidden gem at MUJI. Sold in a set of 5 pairs, they come in a wide range of shapes and lengths. And guess what? They are only available here—you can't get them in Japan!
Good Fit Right Angled Socks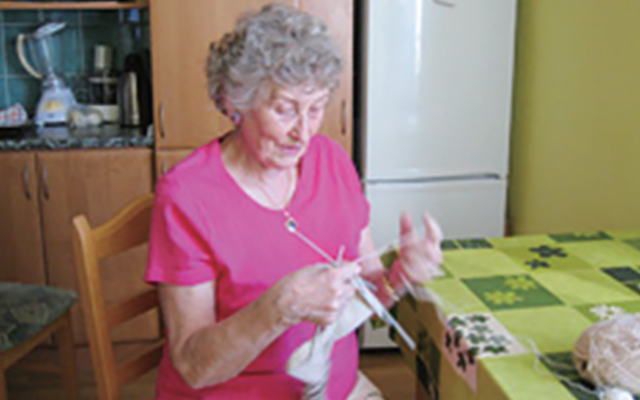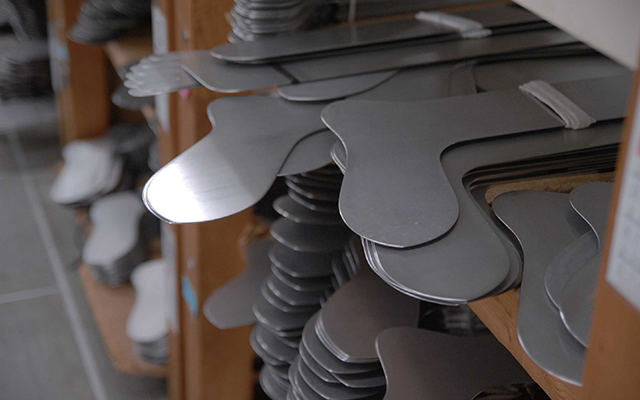 Ever since its debut in 2006, MUJI has sold 10 million pairs of these socks. Based on the socks made by a Czech grandmother, the creators have developed these socks to make one of the most comfortable socks out there. Thanks to their effort, these socks continue to evolve.
Typical socks have an angle of 120 degrees. Did you know the reason behind this is to increase production efficiency? If you think about the people who wear it, however, 90 degrees would naturally be the optimum angle for socks, and these socks are indeed right angled. "It's only a 30 degrees difference," you may think. But developing machines and molds specially for these socks were a challenge. With the help of the Czech lady's daughter, the creators at MUJI made pairs upon pairs of socks, until they finally arrived at what they were looking for. Ever since their debut, the socks have been improved. They even changed the material—today, all the Good Fit Right Angled Socks are made from organic cotton.
These socks fit perfectly, so they neither slip off nor squeeze your feet. Users, in particular those who wear leather shoes, have praised these socks, saying that their feet feel much less tired compared to other socks they have worn. It's definitely worth trying them. Who knows? You may fall in love with them and never be able to wear 120-degree socks again!
Sneaker-in socks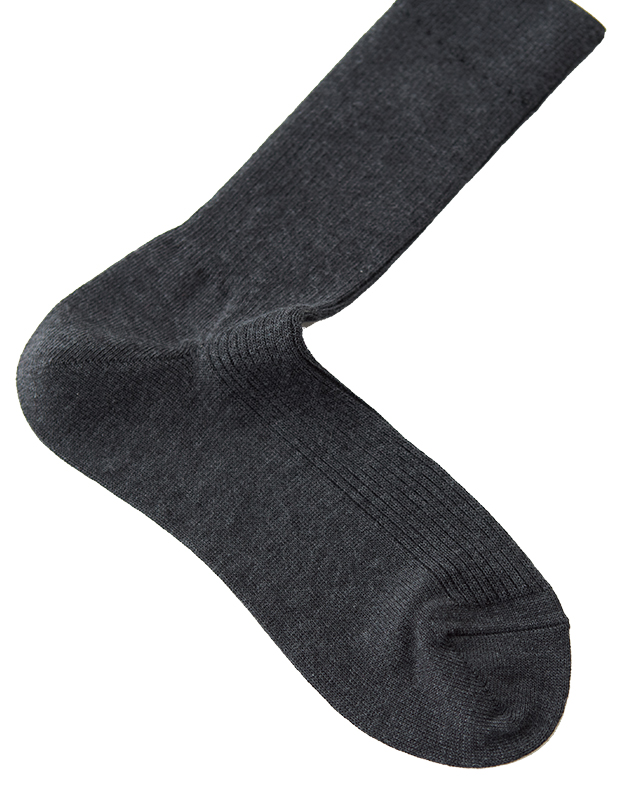 Using the same technology as the Right Angled Socks, these are made to perfectly fit your feet. Although slightly thicker than the foot cover, these socks still breathe well and your feet won't get all sweaty. They come in various designs including single colours and striped, so you'll be find the one you like best. A must-have along with your favourite pair of sneakers!
All the socks we have listed here today are made from organic cotton, a type of cotton made on a field free of pesticides or chemical fertilizers for the past three years. Things made from organic cotton can get quite pricy, but MUJI has continued to increase their use of organic cotton, creating equitable, sustainable and reasonably-priced products for all.