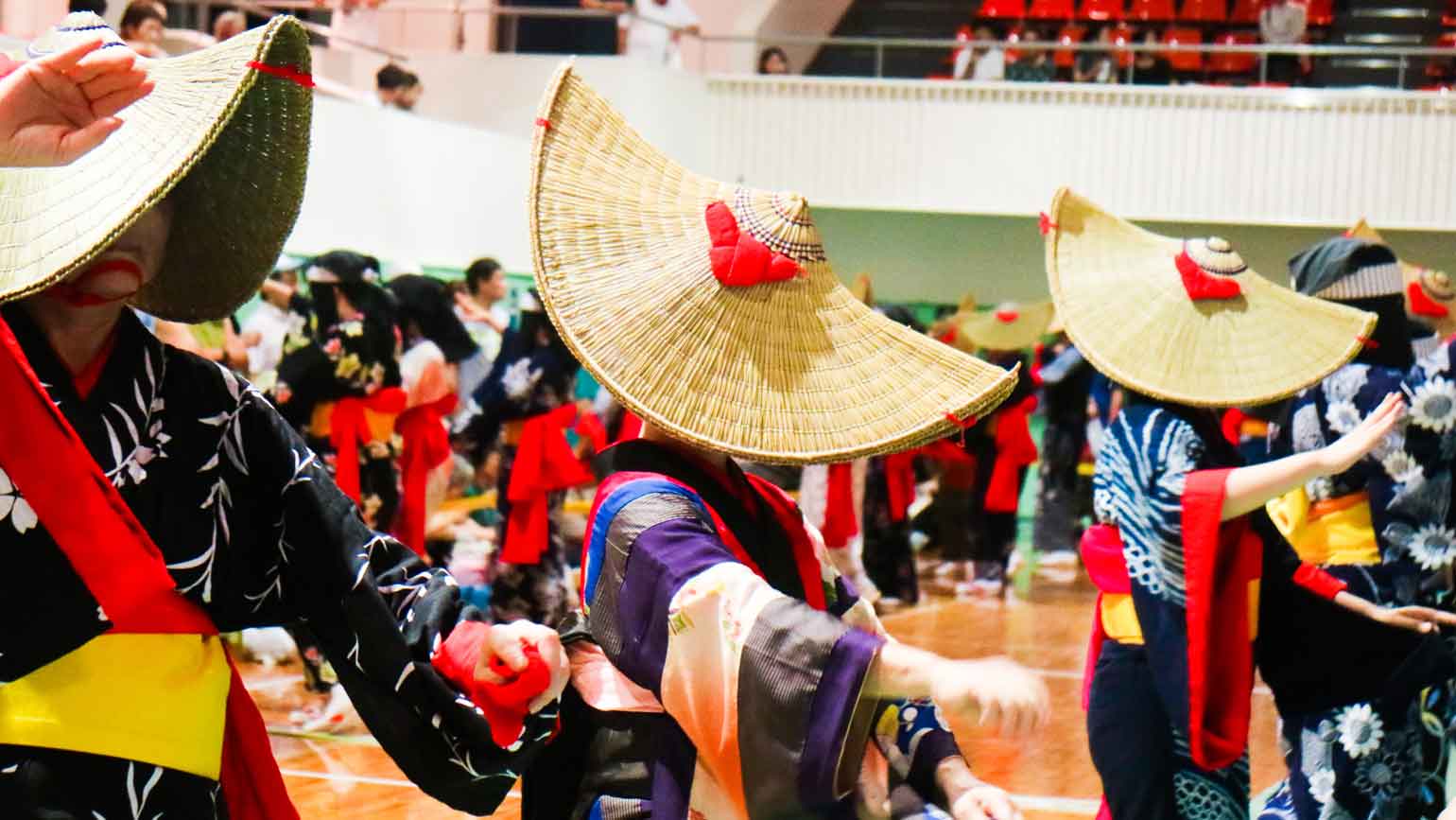 The Nishimonai Bon Odori festival (西馬音内盆踊り), held on August 16-18 in the town of Ugo, located in the southeast of Akita prefecture is one of the three major Bon festivals in Japan, designated as a significant intangible folk cultural asset by national government. Bon Odori (盆踊り) is a Japanese traditional event held to send off and solace ancestral spirits in observance of bon, when the spirits are believed to visit the homes of the living.
At the festival, dancers of all age and genders, gracefully march the streets of Ugo. Typically, women wear indigo-dyed or patchworked kimono (hanui) and straw hats (amigasa) that fold down over their heads, and others, representing the spirits of the departed, wear long black hoods to cover their heads and entire faces. The musical accompanists in synchrony with the dancer, play lively and spirited in the bonfire wavering town.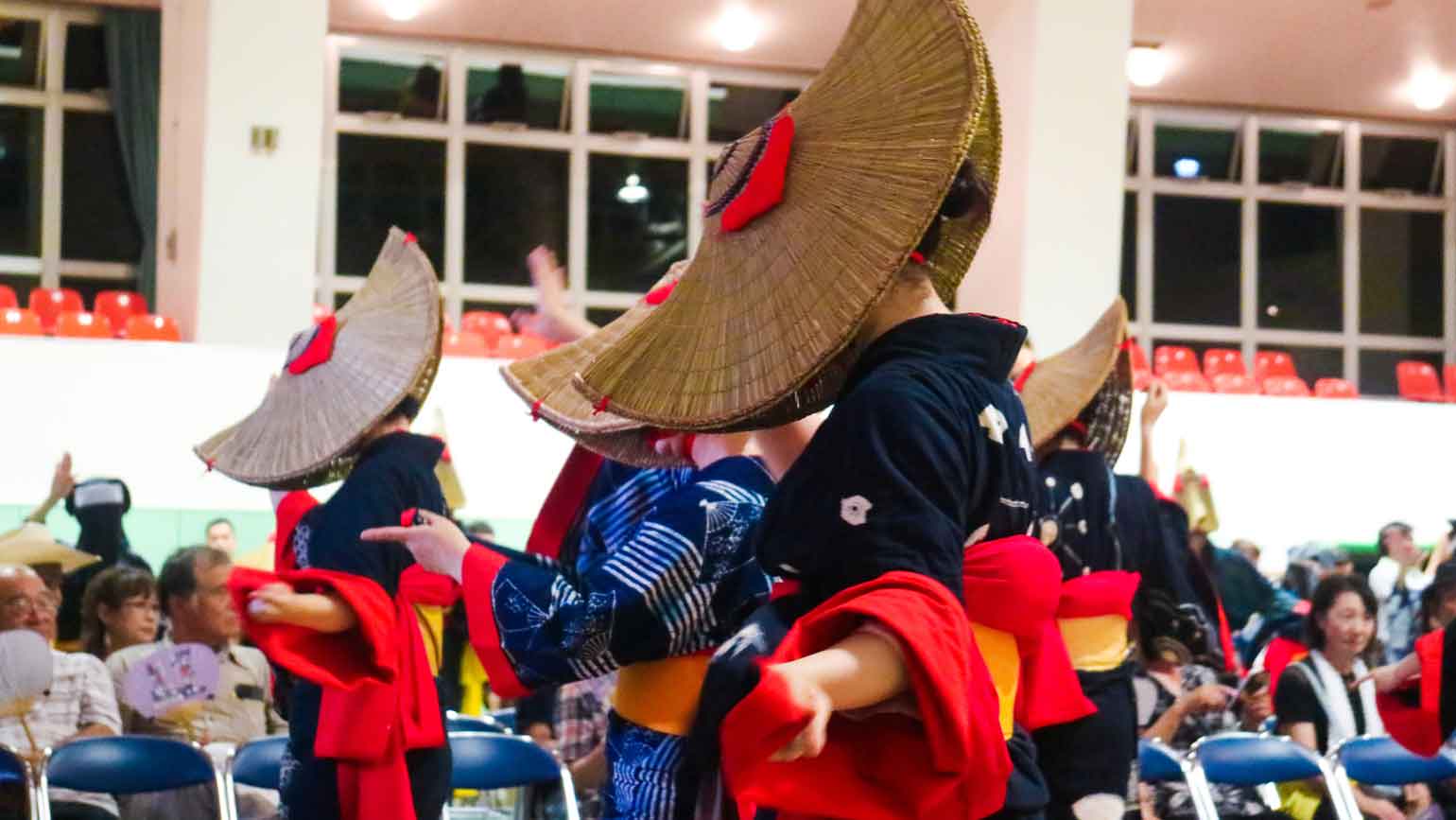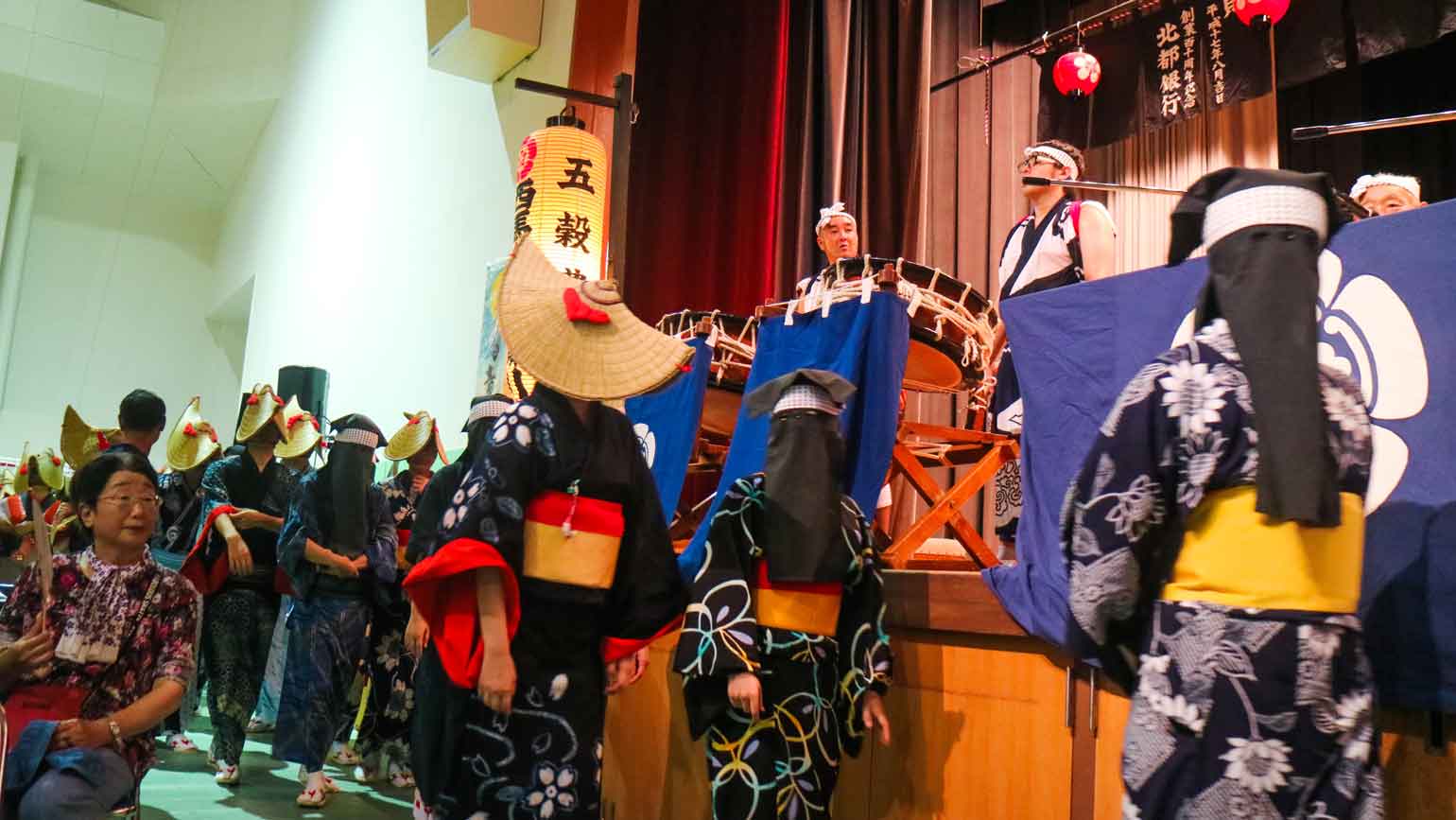 This year's festival was held indoors due to heavy rain, but typically, the festival takes place on the bonfire-lit streets.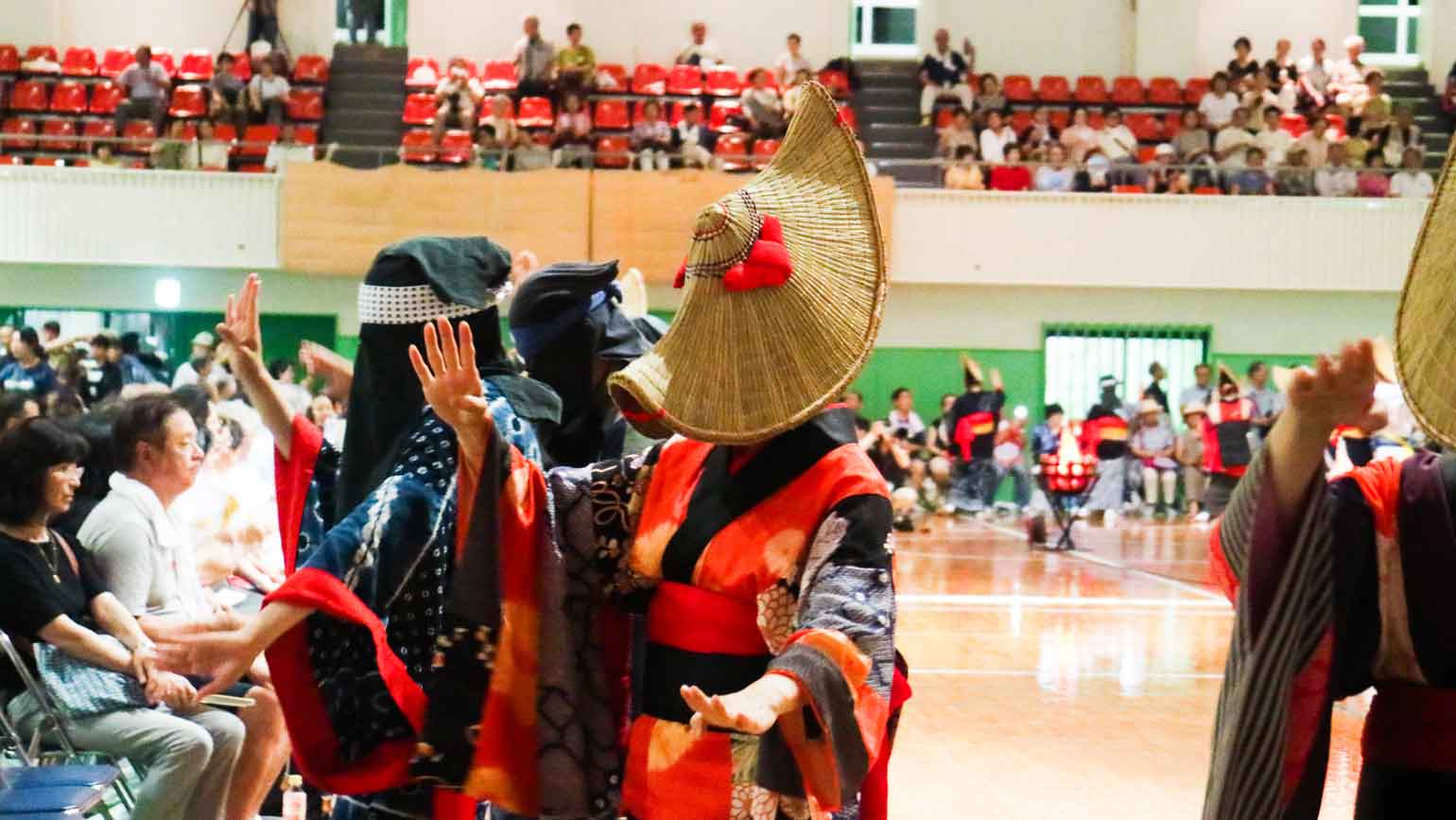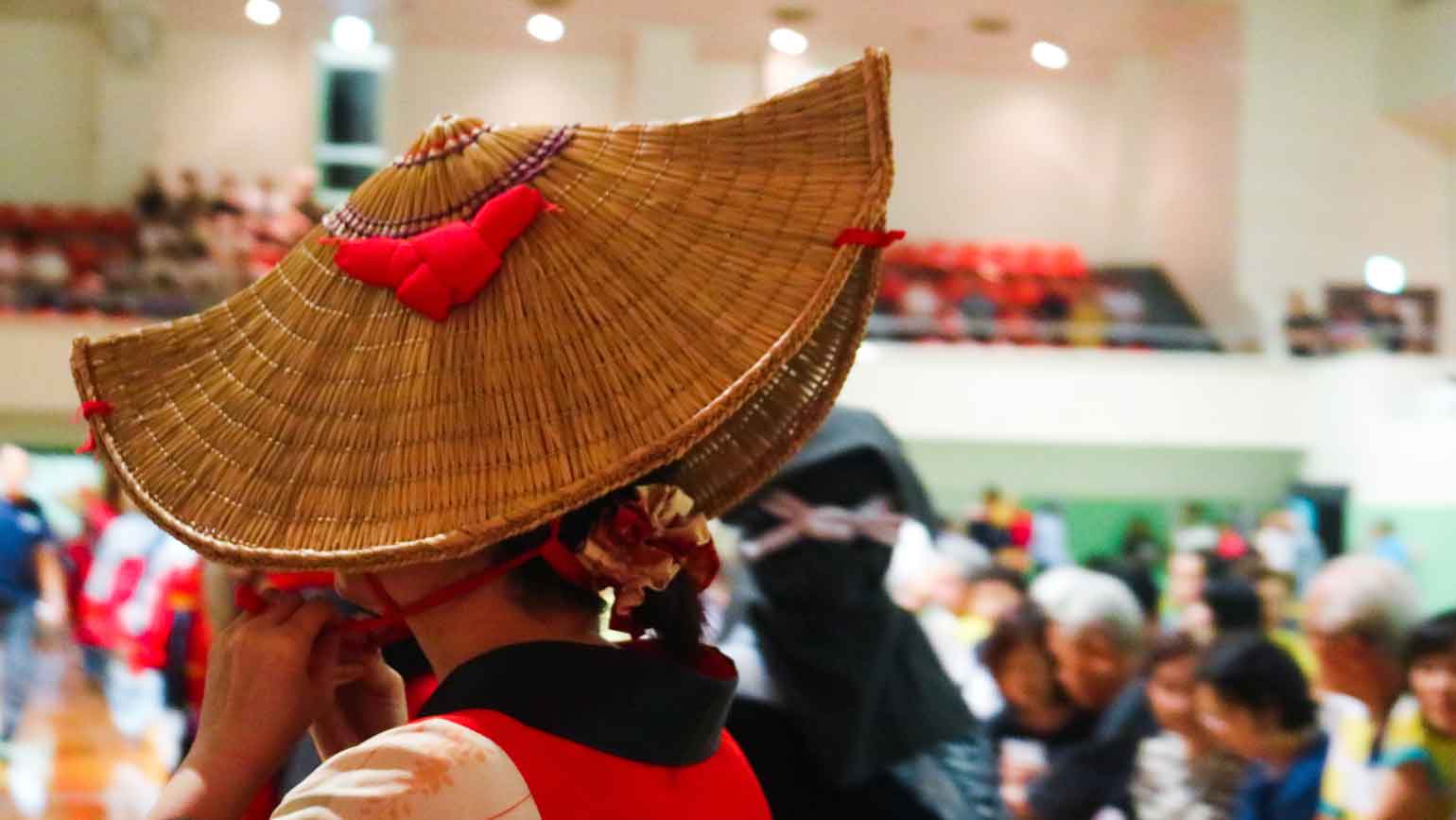 Although there are no documents to tell us about the history of the Nishimonai Bon Odori and its origin, it is said that there had once been a harvest dance associated with the village, roughly 700 years ago which was incorporated into the present day dance, paying respect to deceased relatives.
Town Ugo Tourism & Products Association Official website
http://ugo.main.jp/bonodori/
Date And Time
Fri, Aug 16, 19:00 – Sun, Aug 18, 23:00
Location
Honcho-108-1 Nishimonai Ugo-machi, Ogachi-gun, Akita