I came across the Ukrainian café on Victoria Dr. and wanted to try it. Kozak has 3 locations in Vancouver and New Westminster. It was my first time having Ukrainian sweets, so I ordered Dark Chocolate Babka and Pletenka with Cinnamon.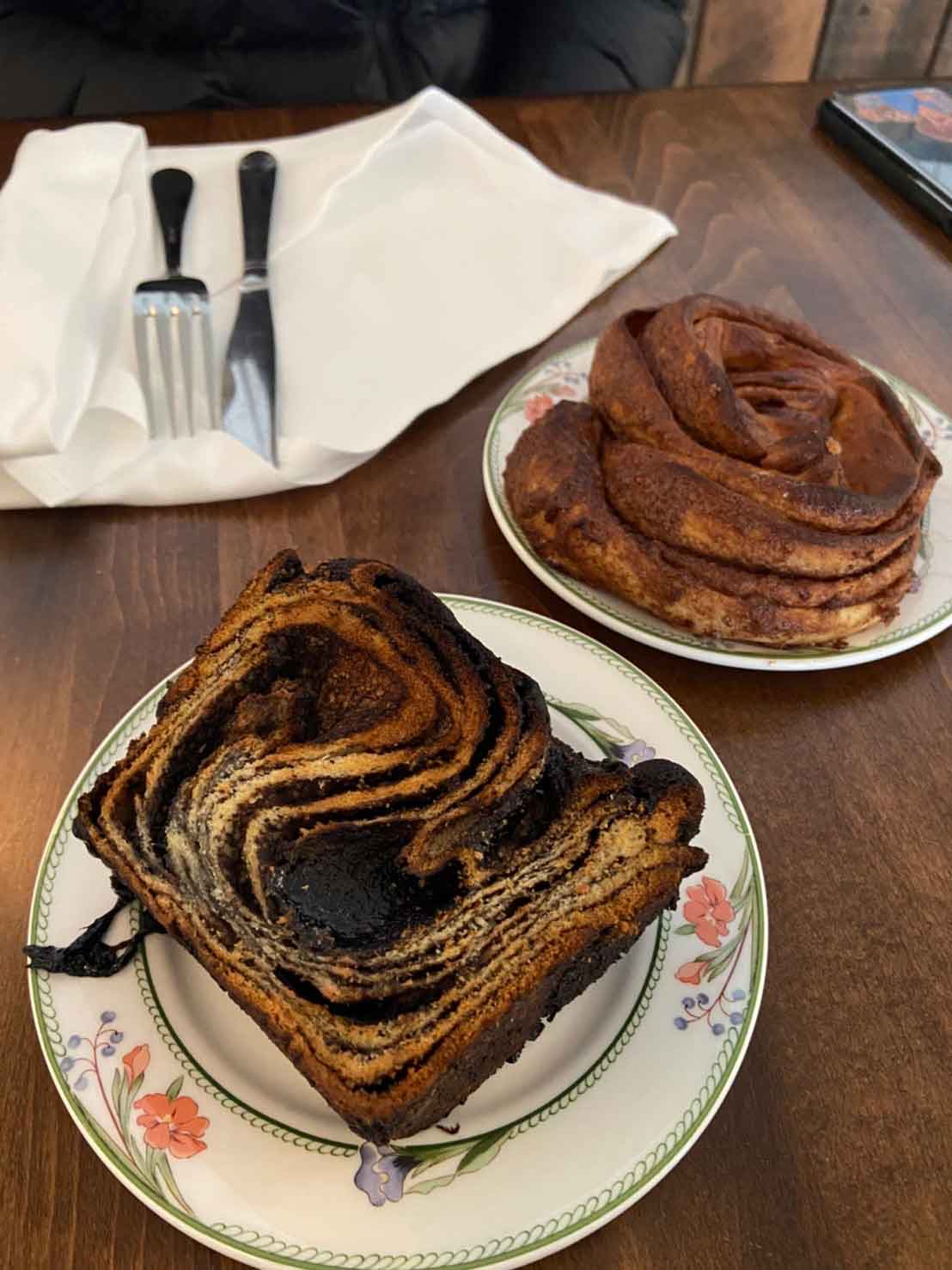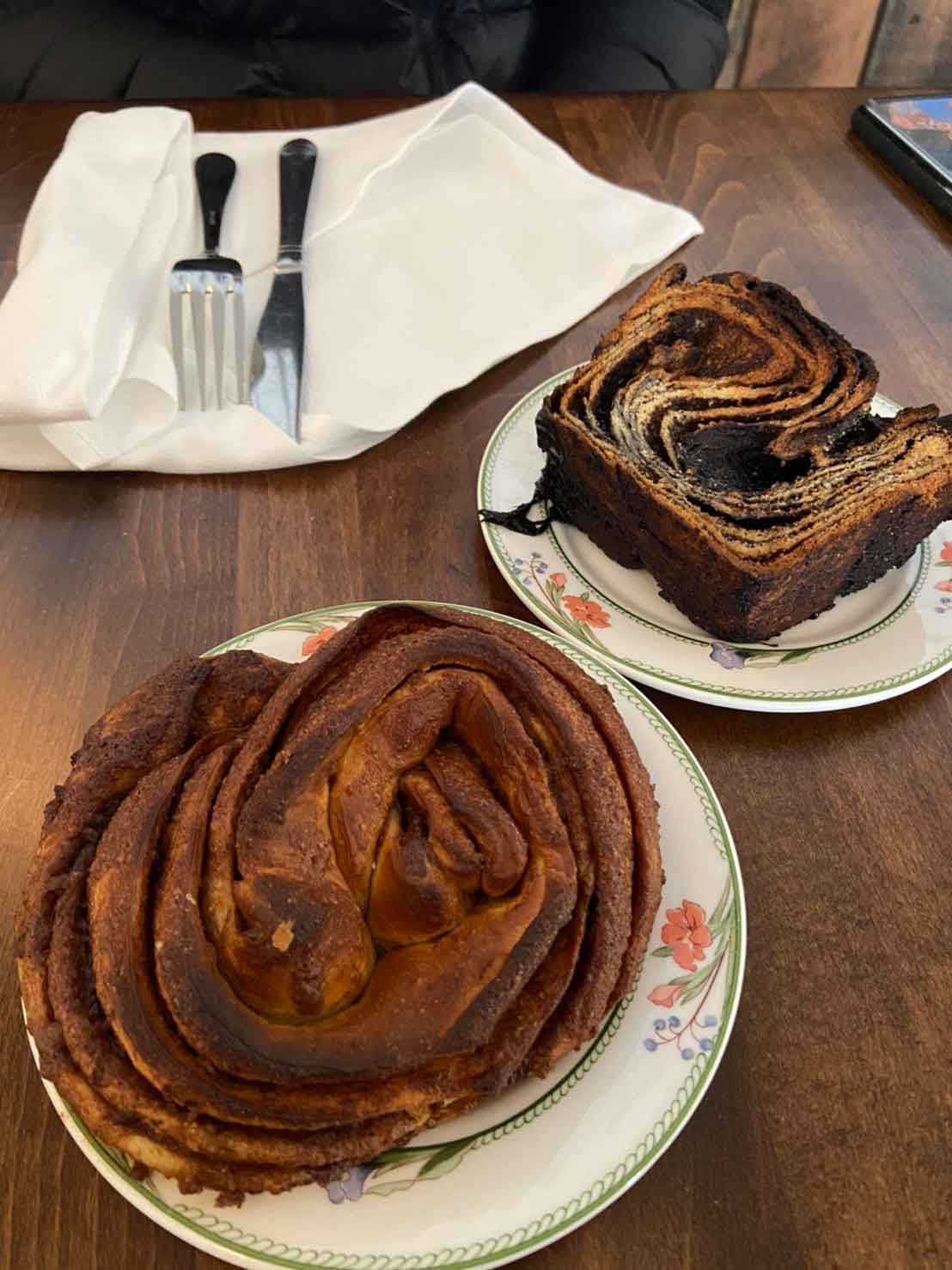 Babka is like Danish bread with lots of dark chocolate inside. I loved how it's crispy on the outside and how fragrant the dark chocolate tastes! It's better when warmed up as the dark chocolate melts well and adds a great flavour to the bread.
Pletenka with cinnamon is different from the regular cinnamon roll as it's a twisted bun with coated brown sugar and cinnamon. The texture is unique as the outside is crispy, and the inside is chewy with lots of cinnamon. It's not overly sweet but rich with cinnamon. I enjoyed this one as well!
It's always fun to explore new food. I will come back for Babka Loaf and stock up in the freezer!
Kozak Ukrainian Eatery
Website:
https://www.kozakeatery.ca/
Address:5077 Victoria Dr, Vancouver, BC V5P 3T9
Mon 10:00-20:00
Tue 10:00-20:00
Wed 10:00-20:00
Thu 10:00-20:00
Fri  10:00-20:00
Sat  10:00-20:00
Sun  10:00-20:00
Address:1 W Cordova St, Vancouver, BC V6C 3N8
Mon Closed
Tue Closed
Wed 11:00-21:00
Thu 11:00-21:00
Fri  11:00-22:00
Sat  11:00-22:00
Sun  11:00-22:00
Address:444 6th St, New Westminster, BC V3L 3B3
Mon 9:00-21:00
Tue 9:00-21:00
Wed 9:00-21:00
Thu 9:00-21:00
Fri 9:00-21:00
Sat 9:00-21:00
Sun 9:00-21:00