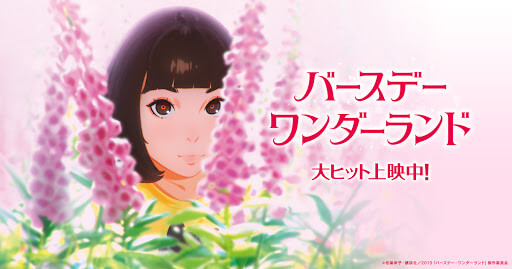 WELCOME TO THE "VIRTUAL KOBAYASHI HALL"
This Week's Feature: Keiichi Hara's THE WONDERLAND
In Cooperation with the Japan Foundation Toronto
We hope this finds everyone healthy and safe. We very much miss seeing you at the JCCC but we will do everything we can continue providing you with Japanese cultural offerings and Japanese Canadian heritage content. We are working with our great friends and supporters at the Japan Foundation Toronto along with a number of film distributors to bring you an on-line Japanese film program until we can again open our doors to you and meet in person.
We are keeping screening fees low ($4.99) and the admission you pay will help us hold things together until the crisis has passed.
Ticket informationThis link will go live from Saturday April 18, 2020 at 9:00 am to Sunday April 19, 2020 at 9:00 pm. You can make your purchase anytime between the hours noted and will be able to watch the film at your leisure. Your access to the film will be active for 48 hours upon payment.
Genres: Animation, Kids + Family
Duration: 1 hour 55 minutes
In Japanese with English Subtitles
On the day before her birthday, young Akane meets the mysterious alchemist Hippocrates who brings her through a basement and into a fantastical world full of magic and color. He reveals that this world is in danger, and as the "Green Goddess" it is her destiny and responsibility to save this world. The only problem? Akane just wants to go home. Keiichi Hara's (Miss Hokusai) beautiful new film features the voices of Mayu Matsuoka, Anne Watanabe and Kumiko Aso.
NOTE: Vimeo videos are viewable in a variety of different qualities, ranging from 360p to 8K. In "Auto" mode, the Vimeo player switches between all available qualities to accommodate changes in the viewer's Internet, processing speed, and player size. The quality of your playback experience is largely dependent on how your ISP (Internet Service Provider) or mobile provider connects to Vimeo's playback servers. If you have issue please check here.