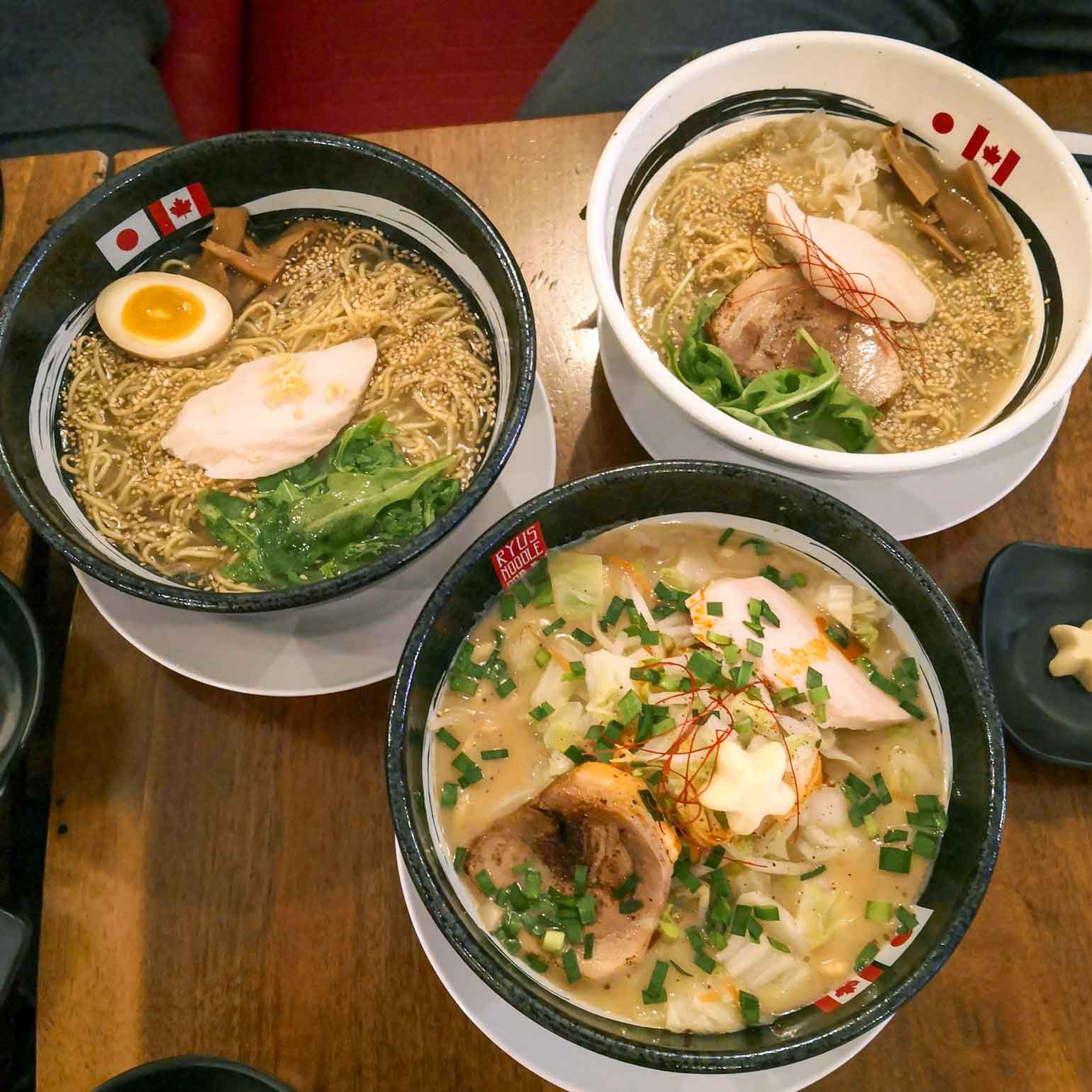 Here's what all ramen fans are waiting for.
RYUS Noodles Bar's Queen Location is ready for business.
Congratulation to your grand opening at 669 Queen Street West
This location was pretty accessible to either Bathurst or Queen West TTC street car.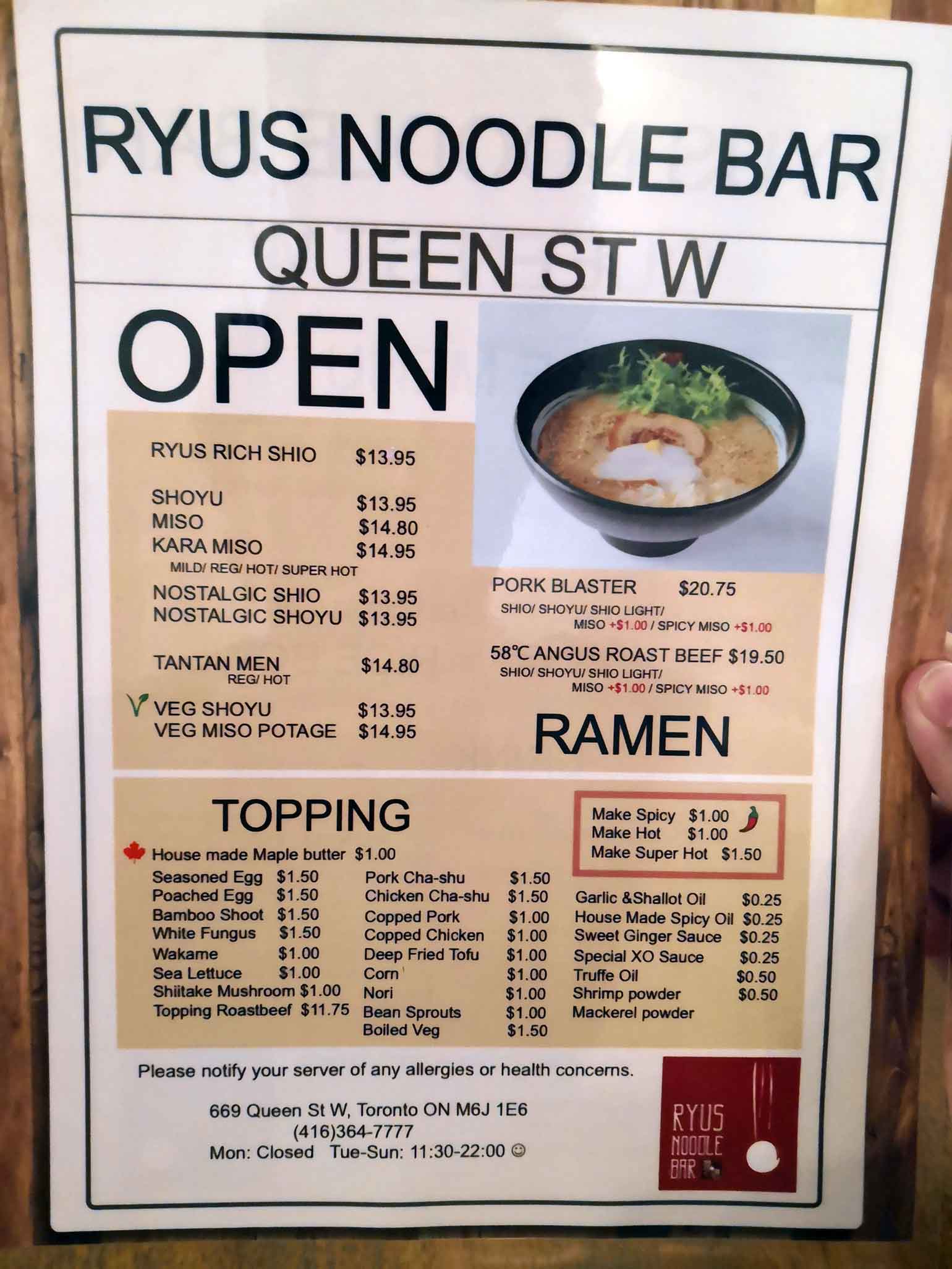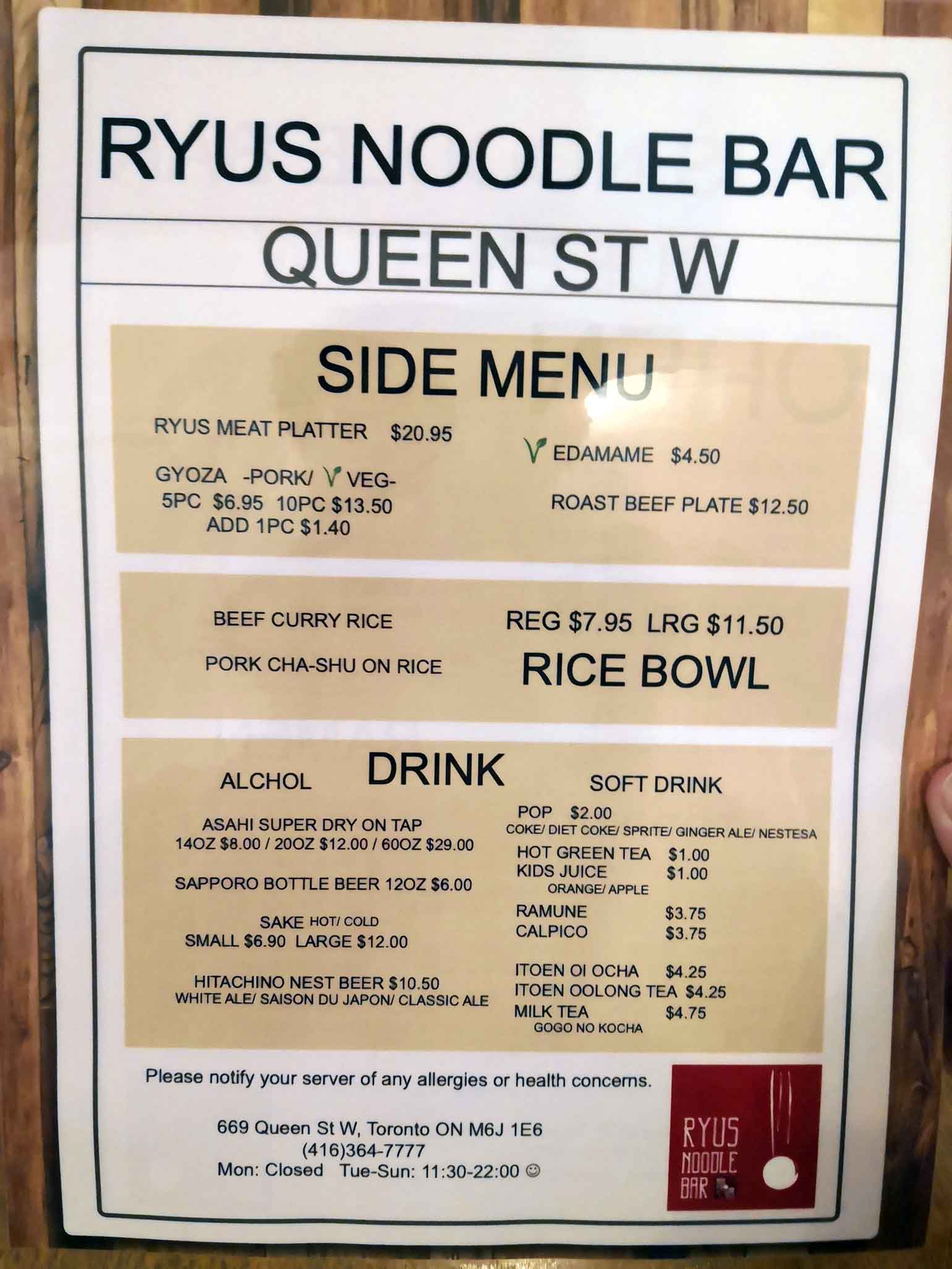 In terms of the menu, they had remained consistent with their signature items on the menu. As you know, RYUS new broth mainly consists of Ontario's high quality chicken. The broth has Umami, sweetness, and very rich in flavour. One of the highlight for this new location would be their ramen bowls used for this restaurant. These ramen bowls were same as the one that they used at their pop store in Shin-Yokohama Ramen Museum. Here's what we have at RYUS noodles Bar at Queen. Let's started with their signature meat platter with Sous vide pork, Angus beef, and chicken.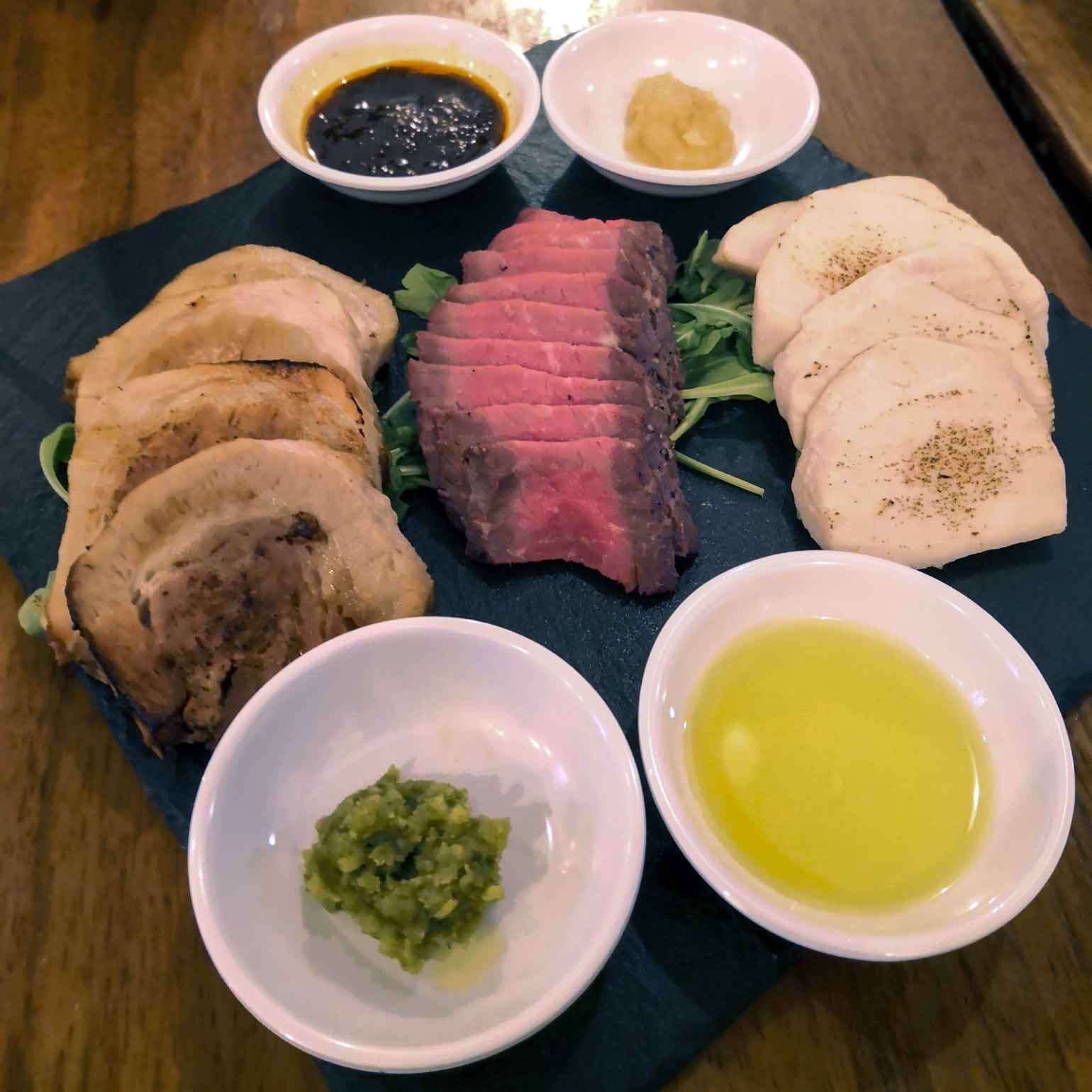 Nostalgic Japanese Ramen Series – 郷愁の淡麗系ラーメン
Nostalgic style ramen consists of a light & clear chicken stock with various vegetables, seafood, salt, soy sauce, dried bonito, and seasoned chicken oil. It does give you a comfort feeling with a different way. Since this broth is light in flavour, the natural flavour of topping stands out a bit more. Standard topping consists of chicken cha shu, half soft boil egg, menma (Bamboo Shoots), Arugula, and sesame. Their chicken cha shu were done with the sous-vide method. Sous vide method had create the perfect meat texture of the chicken cha shu. If you like a clear broth, this will be your choice. Moreover, their seasoned egg had improved a lot.
Nostalgic Shio Ramen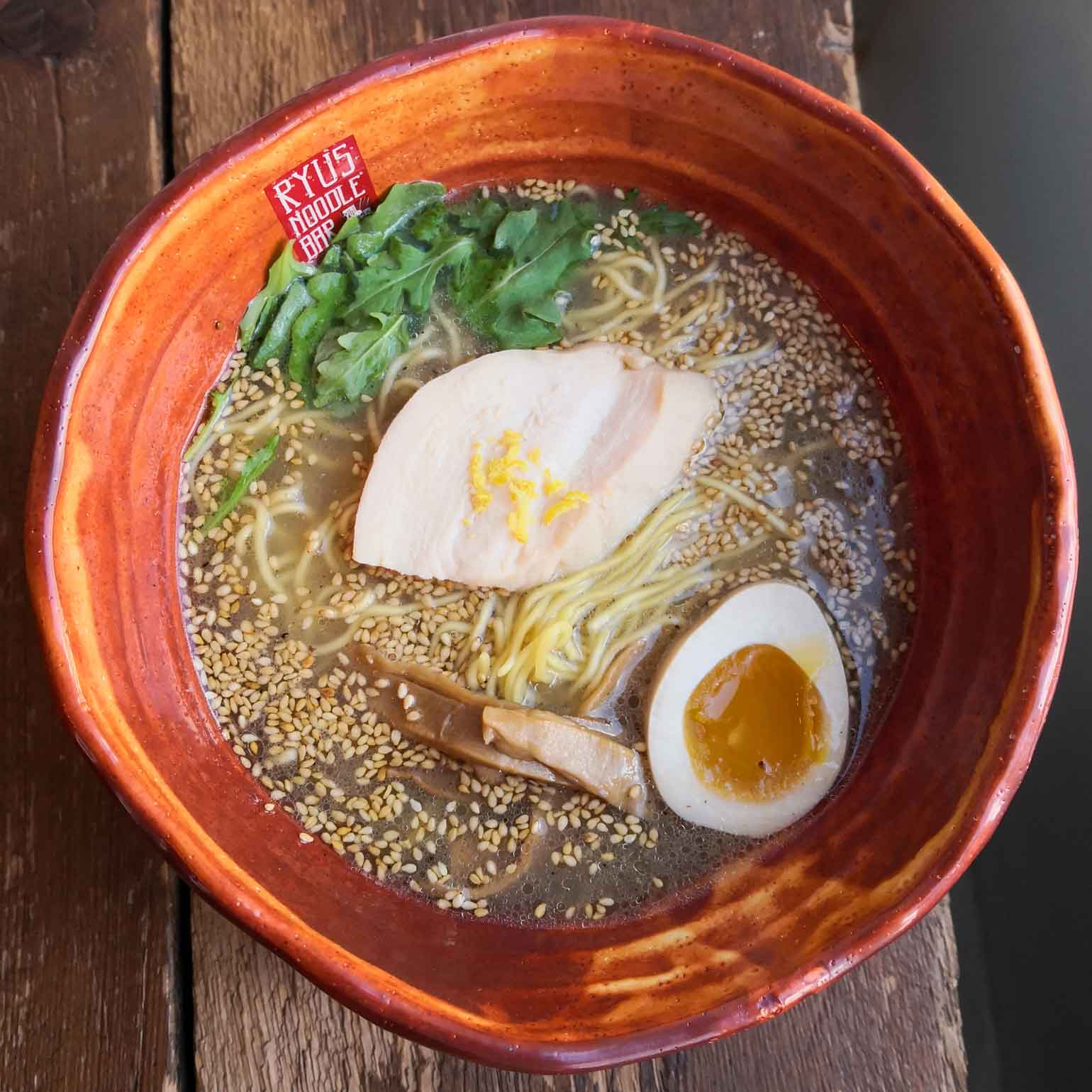 If you like to experience their original broth, I would suggest ordering their shio ramen. Comforting soup base with a touch of shio (sea salt) gives you a nostalgic feeling. For me, the nostalgic feeling comes from the gentle sesame aroma and the natural bitterness of their arugula on top.
Nostalgic Shoyu Ramen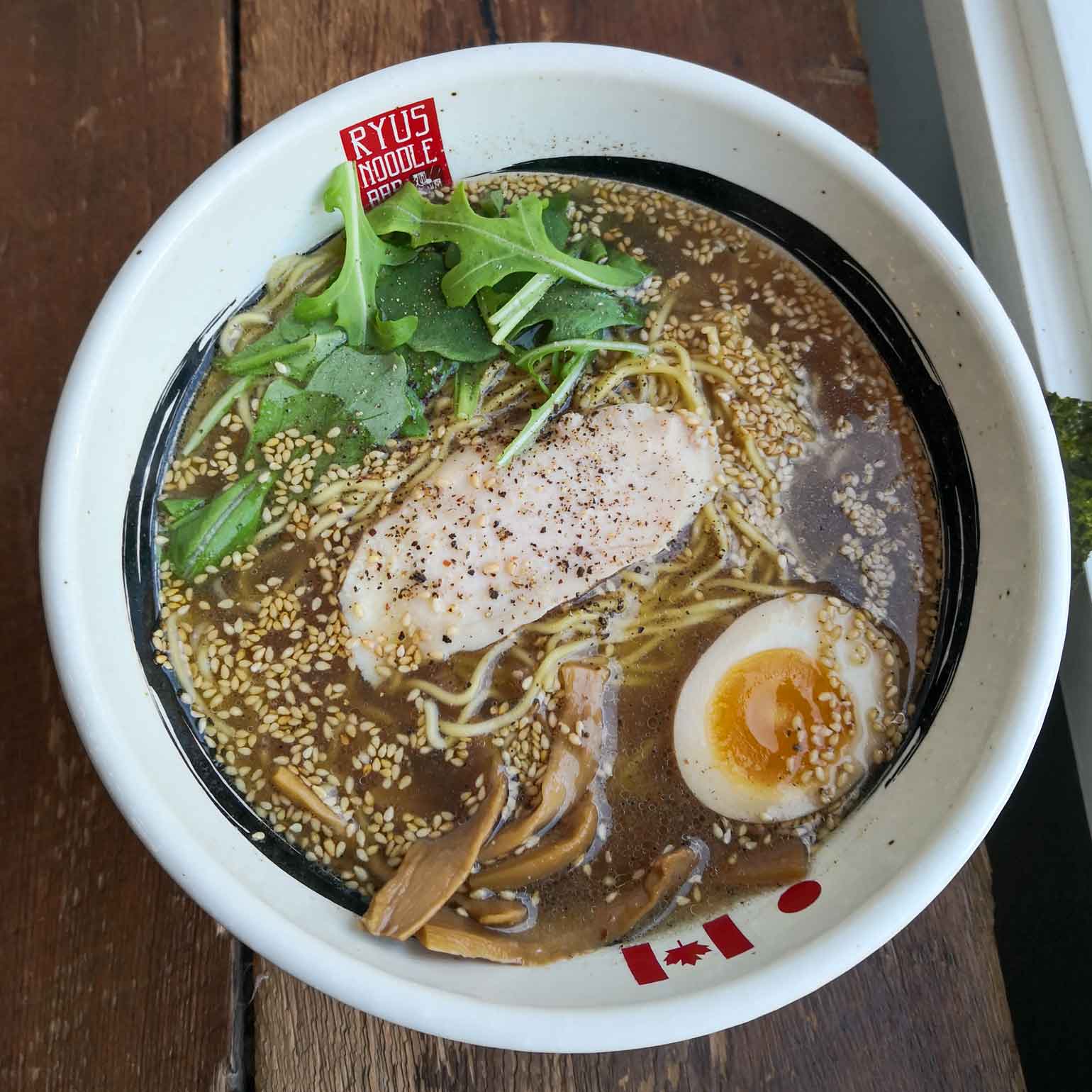 Savoury & flavourful broth paired with touch of premium shoyu. Moreover, they maximize the potential of premium shoyu in with a blend of dried sardines, & chicken broth. Other than its standard toppings, one of unique feature would be the freshly grinded pepper that the server will provide at the table. Freshly grinded pepper had added an accent in the flavour.
RYUS Rich Pai-tan Broth
As mentioned above, RYUS new broth mainly consists of Ontario's high quality chicken. The broth has Umami, sweetness, and very rich in flavour. Chef RYU had enhanced the formula of their ultimate rich broth base with addition Angus beef bones and vegetables. This flavour of this broth was unique with other rich chicken broth out there in Toronto. Other than their signature rich shio/shoyu, I had tried their miso ramen this time.
Miso Ramen + Maple Butter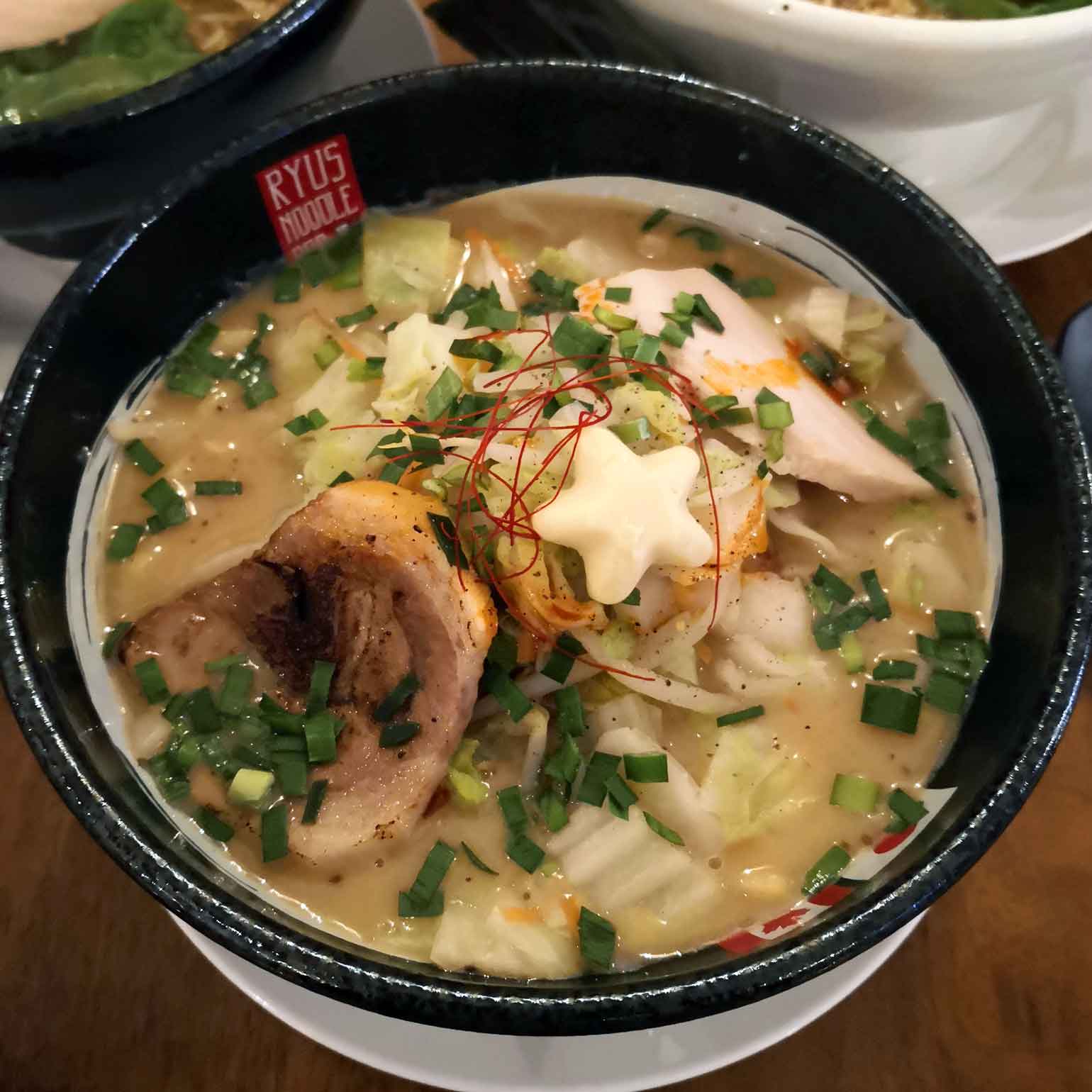 Thick and rich chicken Pai-tan broth blended with original soy bean paste (Miso), Angus beef essences and various vegetables. Thick noodles were topped with pork cha shu, chicken cha shu, bean sprouts, carrots, chives, nappa cabbage, sesame, and green cabbage. I really like the amount of vegetables that they had on this ramen. Other than miso ramen itself, I would suggest to add maple butter as extra topping. Maple infused butter is one of the unique toppings that are not available at other ramen places.
RYUS Original Spicy Tan Tan men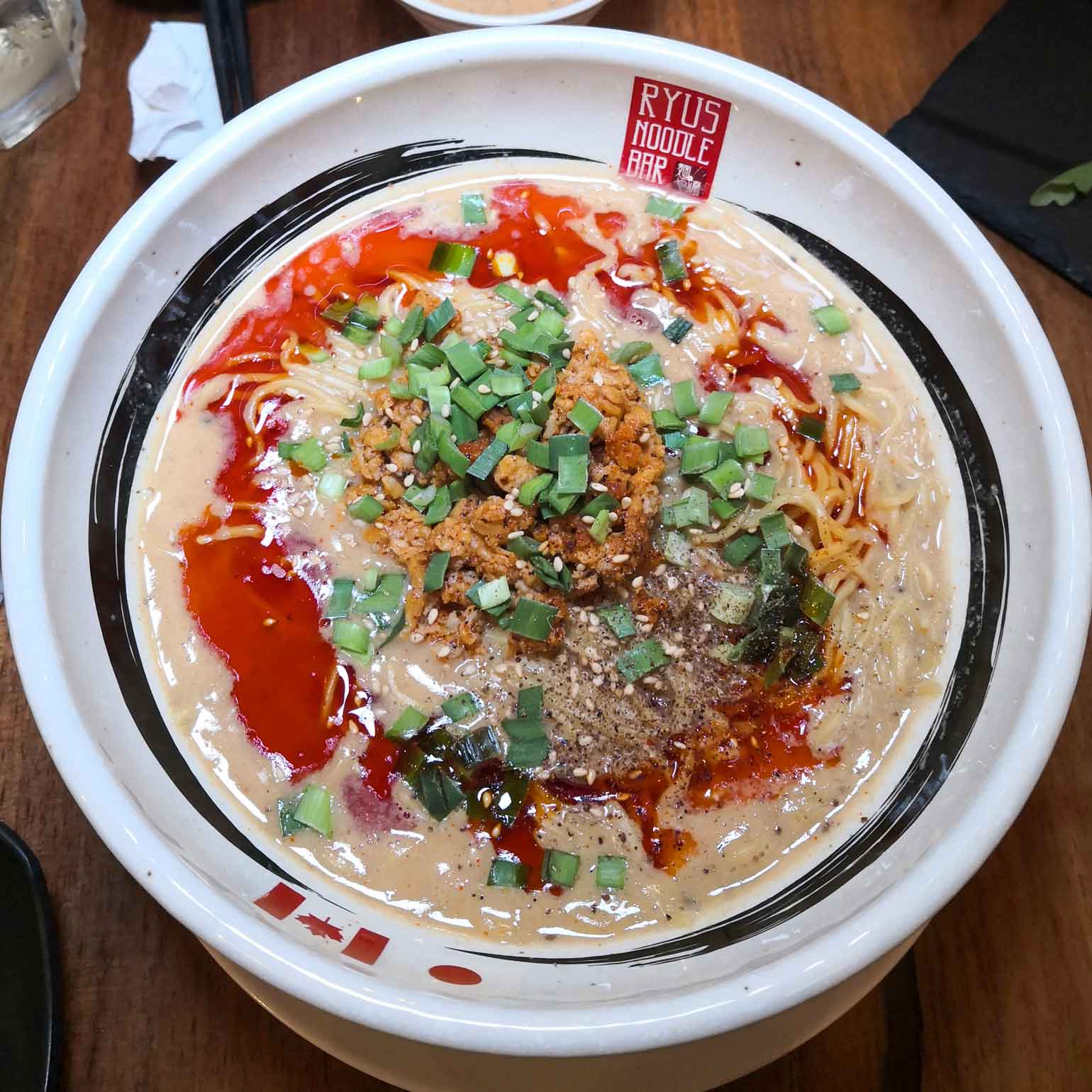 Another classic signature for RYUS Noodles Bar – Tan tan men
Tantan men consist of a mix of rich and flavourful broth containing dried shrimp, sesame, and four kinds of miso blending together. Sesame and miso paste had created a thicker texture on their chicken pai-tan broth. The ground pork and dried shrimp had created a unique flavour accompanied with their thin noodle. It was used to be their ongoing ramen specials in the past. Due to their popular demand, they are available on their main menu.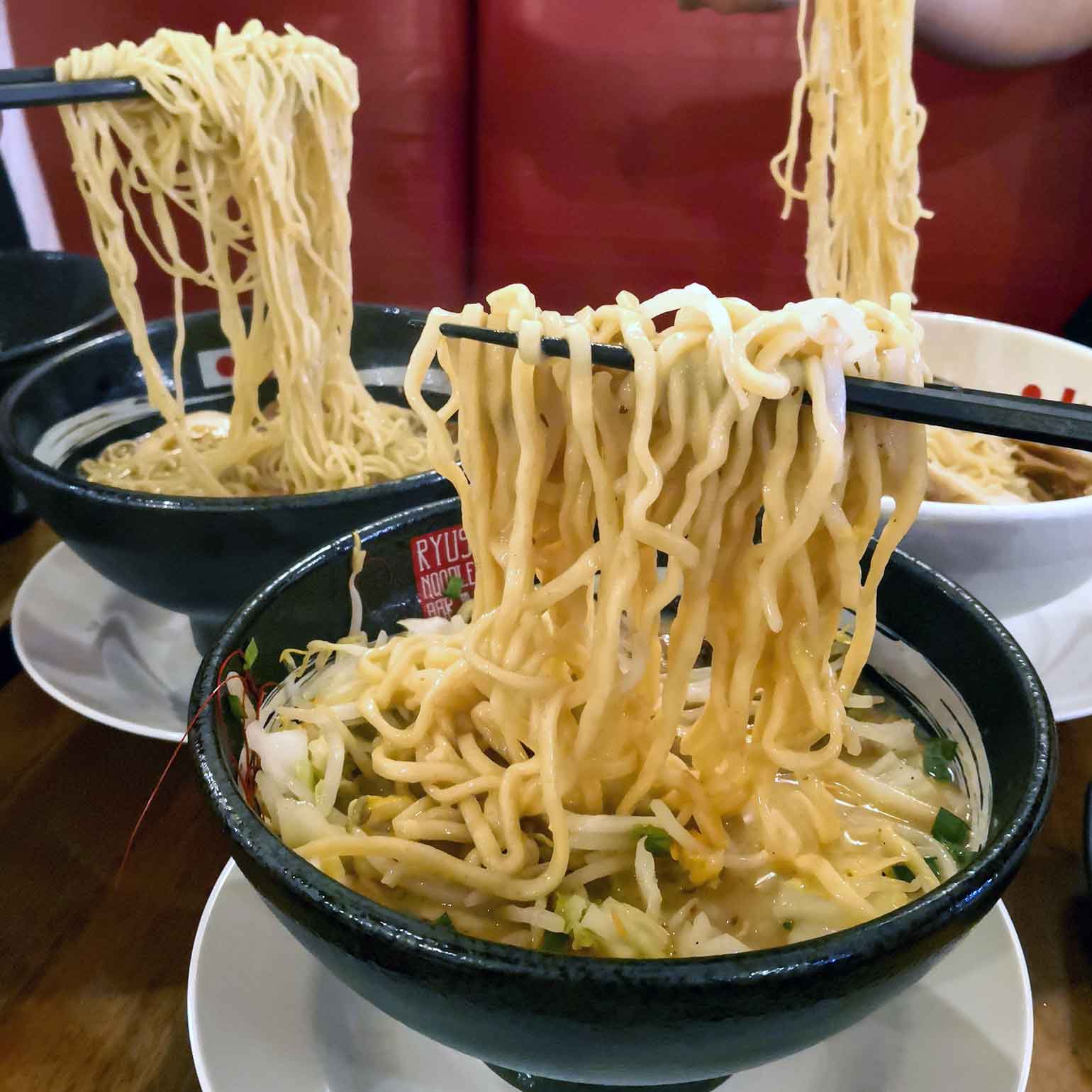 Here's my collection so far for RYUS Noodles Bar at Queen West.
Chef Ryuichiro. Congratulation to your new RYUS Noodle Bar location at Queen West
Thank you for the ramen once again. I will definitely return to complete my collection.
Therefore,
Anthoni's Ramen Adventure Continues