While Granville Island is famous for the public market where all fresh seafood, meat, vegetables, and fruits from many vendors gather, A la Mode is the most popular place to get their delicious pot pie! I cannot miss their salmon chowder pot pie from A la Mode whenever I'm here. Here is what I recommend among the menu that I have ordered so far, here is what I recommend!!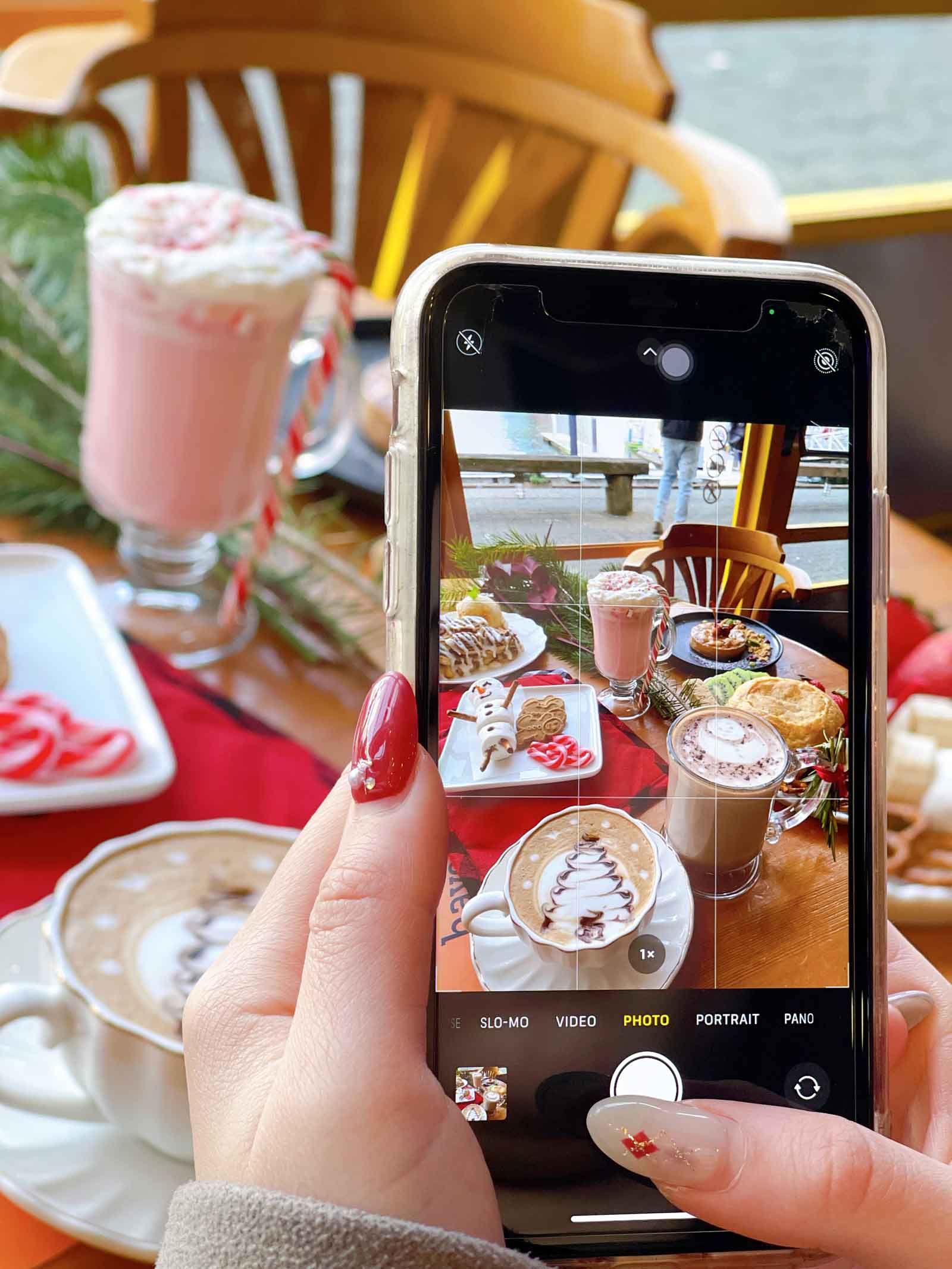 Salmon Chowder Pot Pie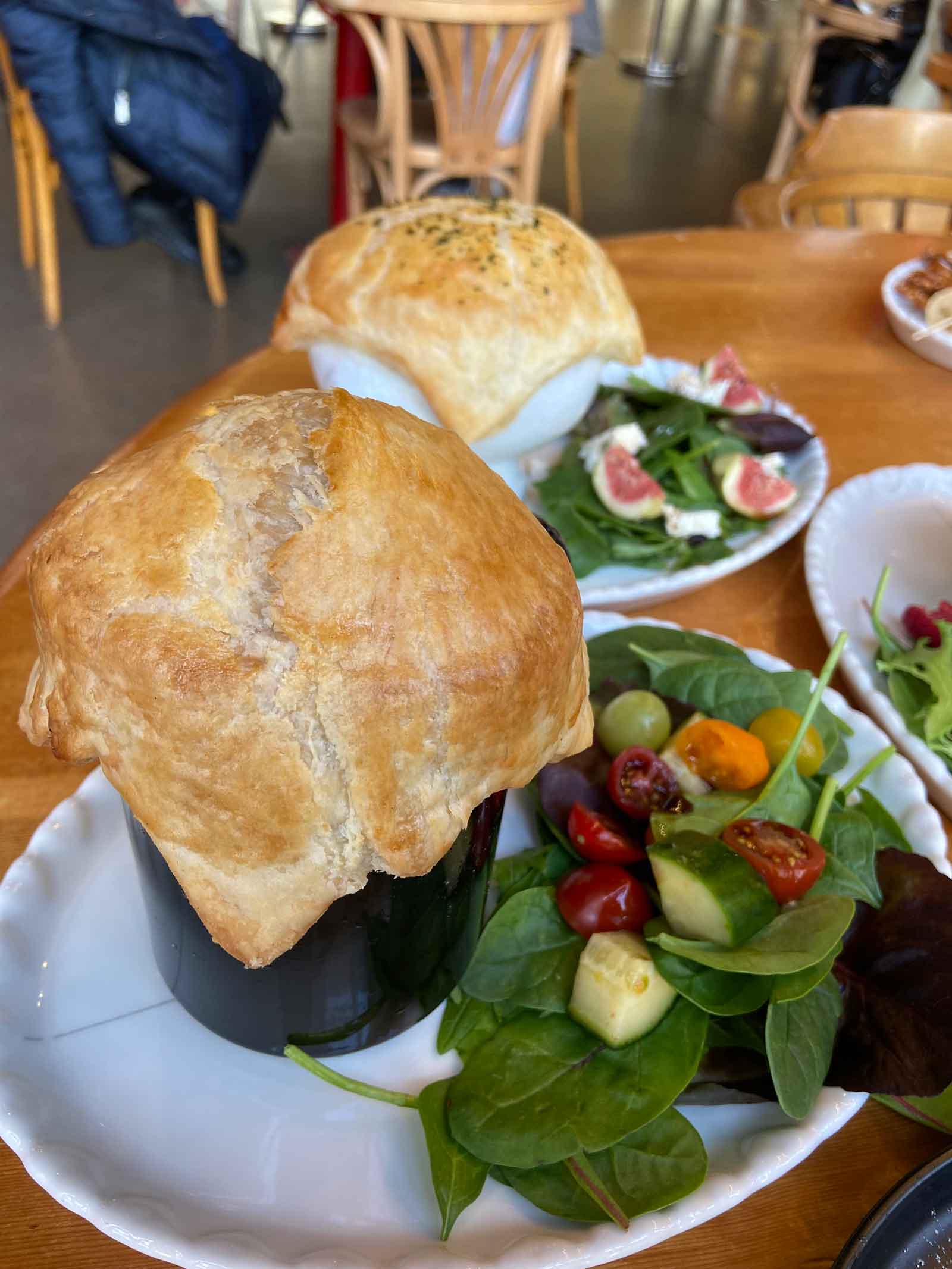 It's probably the most classic menu to get, but it's so good! Perfect buttery and flakiness on the top and warm and creamy chowder with lots of salmon go together so well.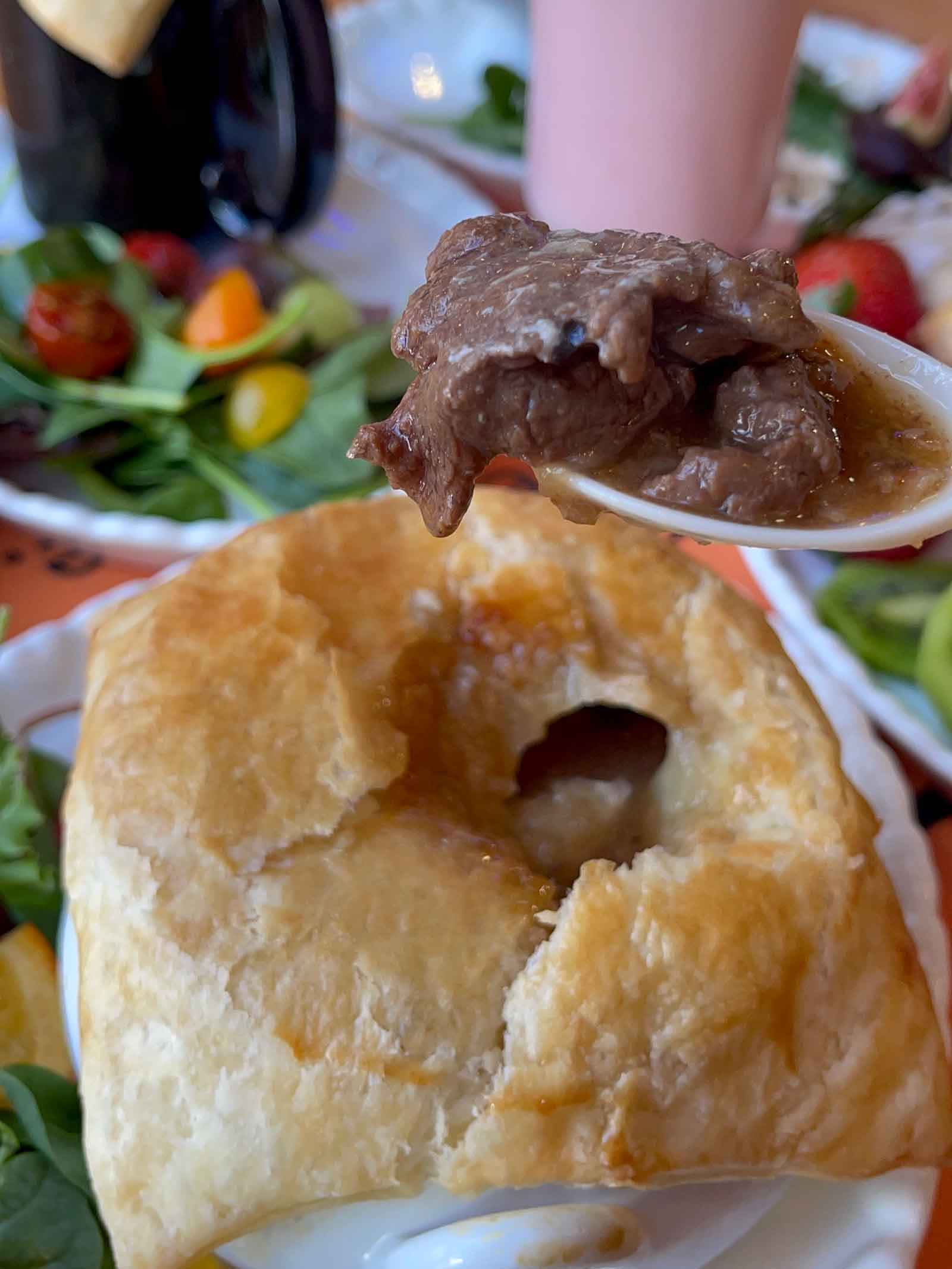 It was my first time trying beef stew pot pie, but it didn't disappoint me at all. It's got chunks of tender and juicy meat.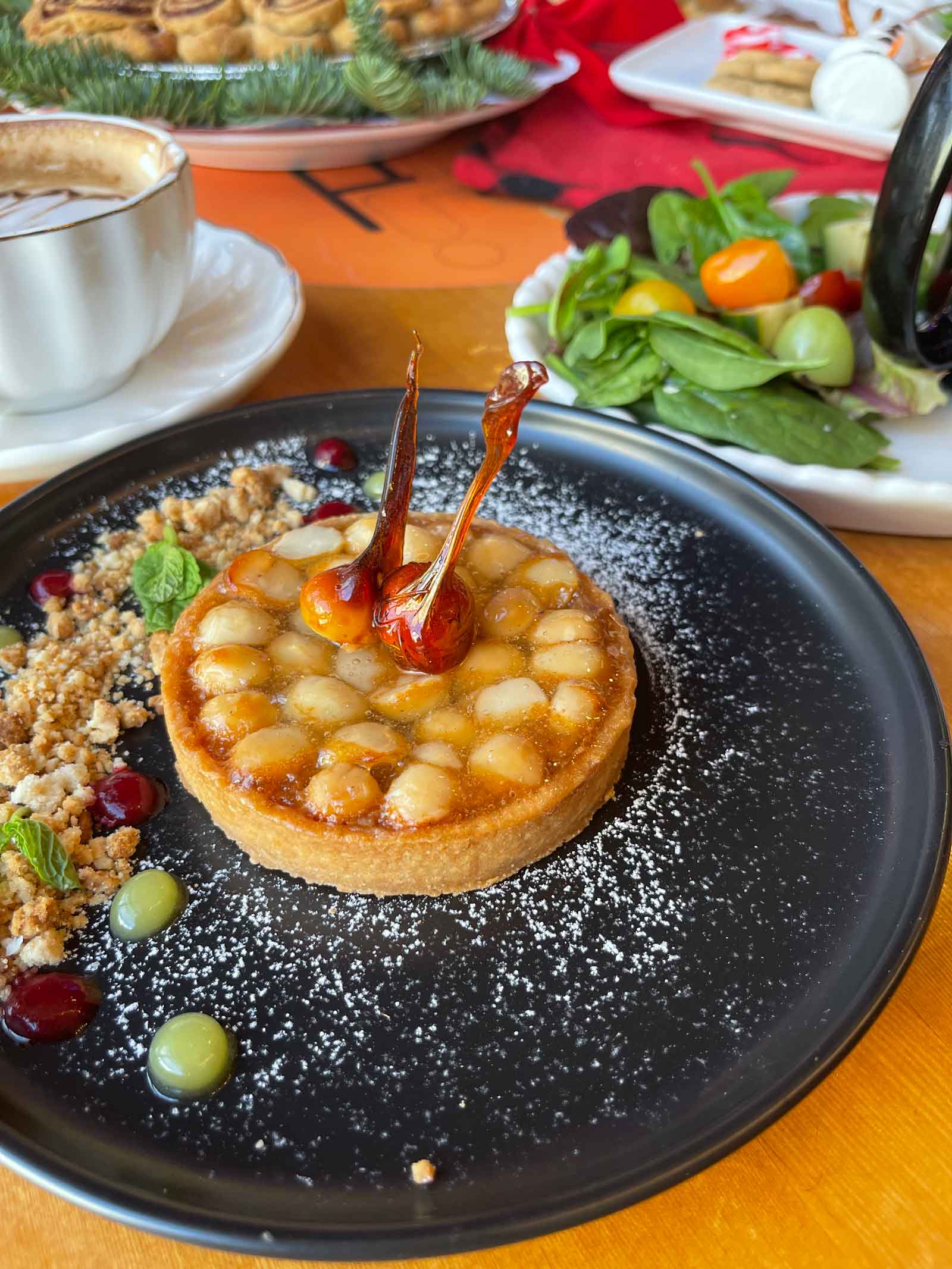 The saltiness from the Macadamia nuts complemented the whole tart so nicely. The crust was very buttery and crispy as well.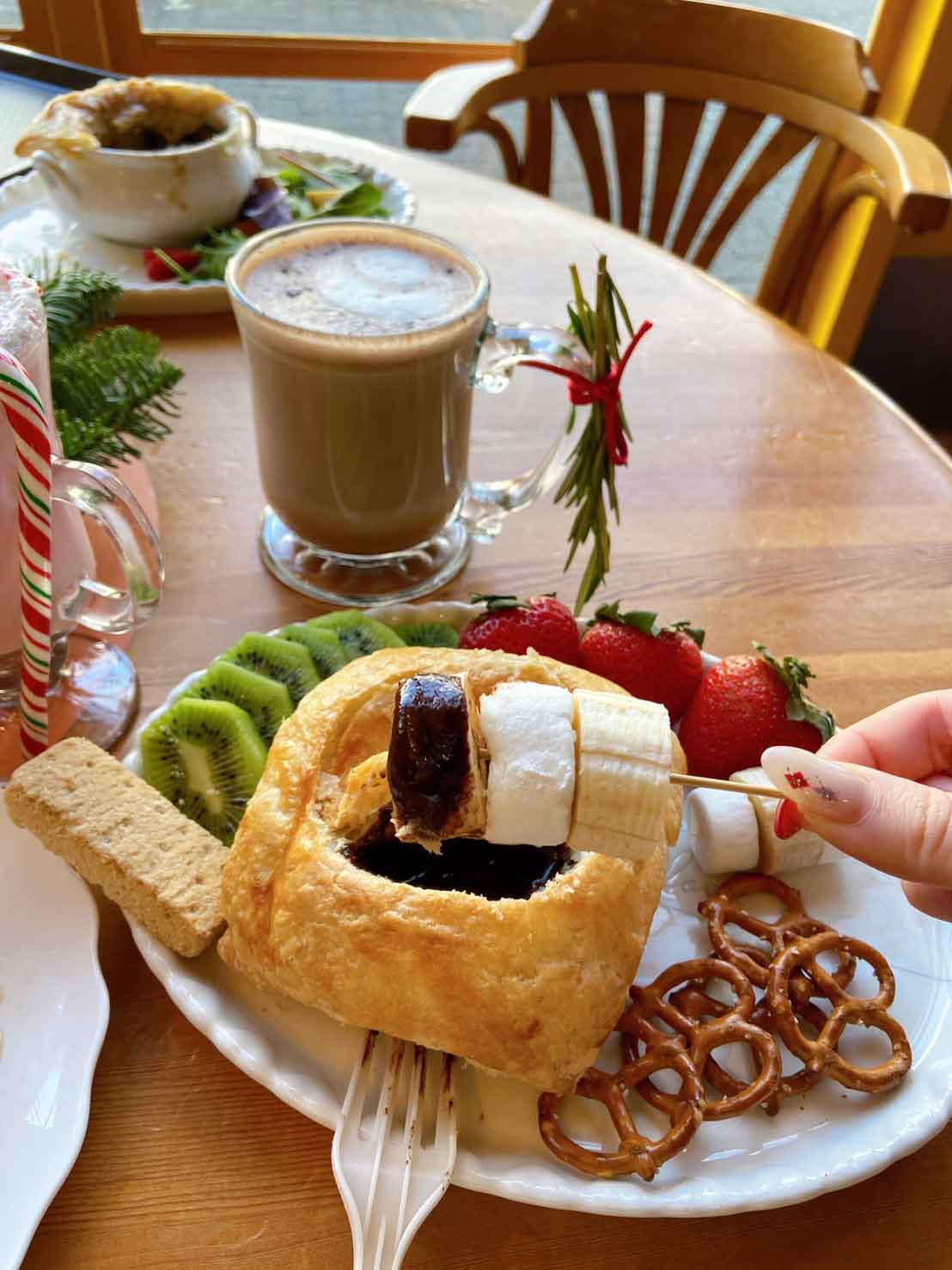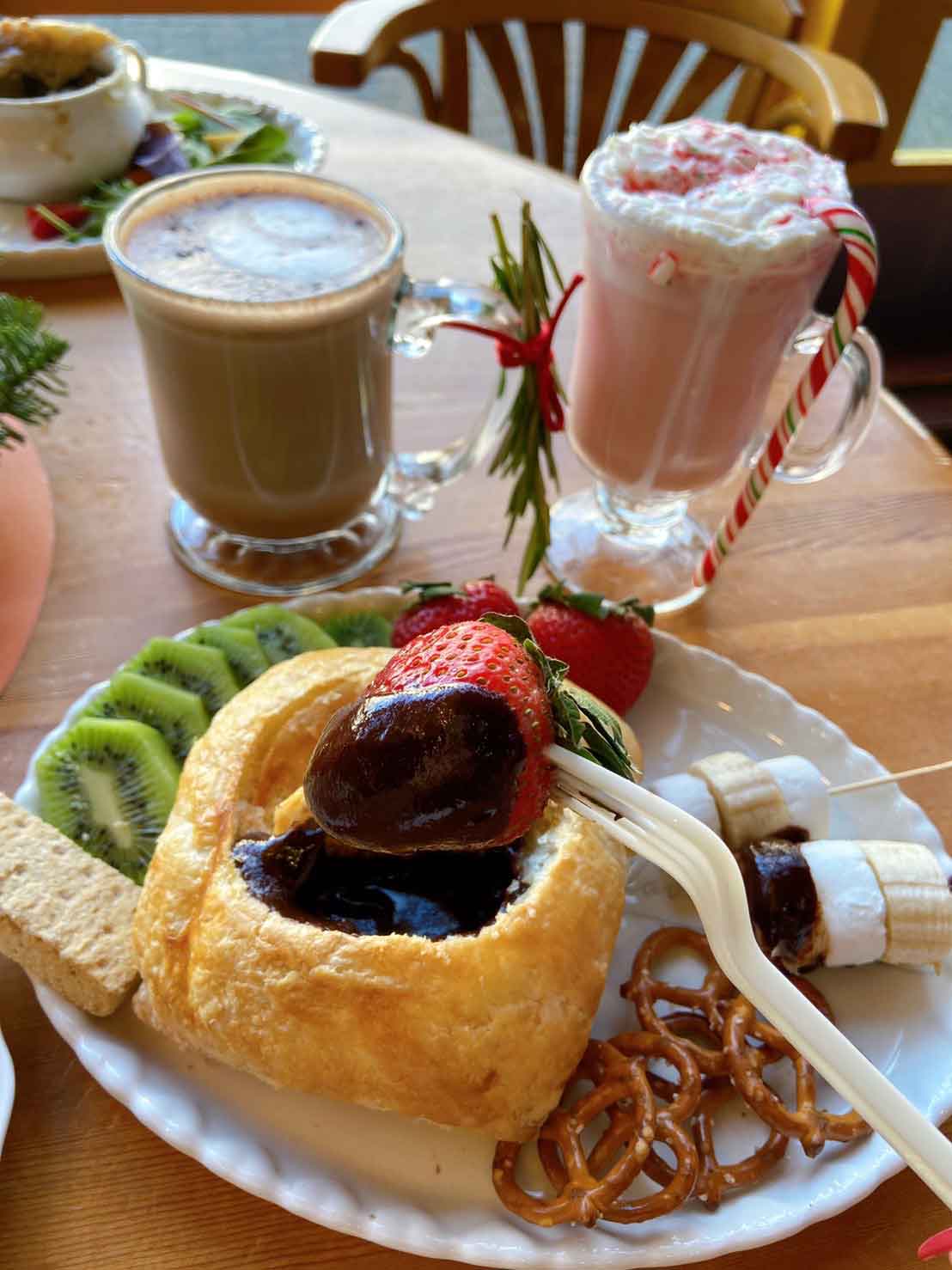 It's chocolate fondu in the bread, which came with lots of fruits, marshmallows, and pretzels. It's so much fun dipping into hot chocolate, and I was definitely in heaven!
It's such a perfect spot to get warm pot pie for the winter season! Find your favourtie menu😊
A la Mode
Website:
https://www.alamodepie.com/
Address: 1689 Johnston St, Vancouver, BC V6H 3R9
Mon 9:00-18:00
Tue 9:00-18:00
Wed 9:00-18:00
Thu 9:00-18:00
Fri 9:00-18:00
Sat 9:00-18:00
Sun 9:00-18:00