UNIQLO's flagship store in Canada is now open with the largest selection in the country!
Upcoming store openings (2019 Spring):

- Oshawa Centre

– Newmarket (Upper Canada Mall)
UNIQLO, now with 9 stores across Canada, now has an undeniably strong presence here. In the spring, they will be opening two more stores, one in Oshawa and the other in Newmarket. With Toronto and Vancouver serving as its core, UNIQLO continues to expand. Last summer, they launched their smartphone app and website for UNIQLO Canada, particularly for customers in cities where UNIQLO has yet to expand, such as Montreal. In February, the website became accessible from PCs as well, and now you can enjoy shopping at UNIQLO wherever you are in Canada!
From extensive lineups to exclusive offers, UNIQLO's online store has it all. We ask Mr. Yasuo Ikeda, the project manager of the online store here in Canada, and the team that supports its operation, about some of its key features that we should take note of.
1.Have it delivered, wherever you are.
No UNIQLO store near you? That's no problem if you're shopping online. You can make a purchase wherever you are in Canada, and they will deliver it right to your door. To make it even better, free delivery is provided for any purchase above $49.99! Now that's another reason why you would want to stock up on UNIQLO clothes.
What's more, UNIQLO's line of collaborations that was previously only available in certain stores are now available 24/7, wherever you are, through the online store.
2.Get hold of any size, from XXS to XXL.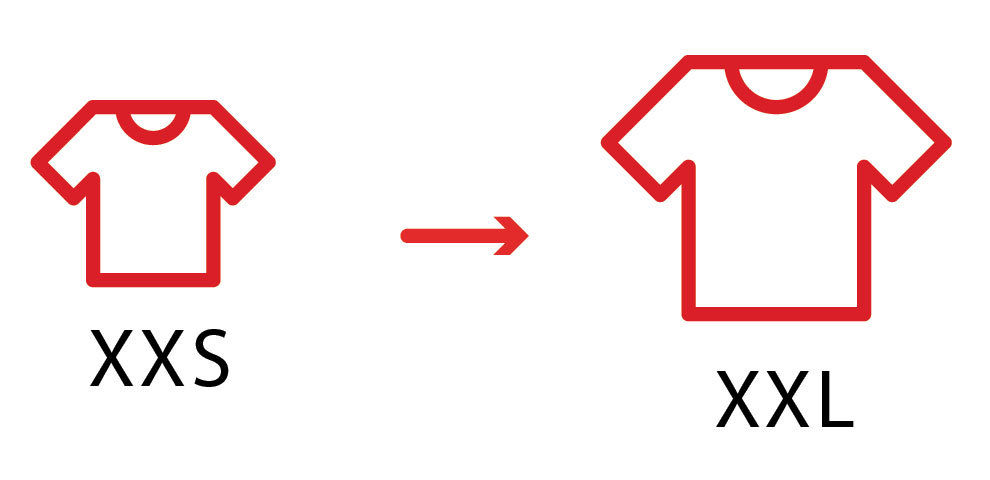 Because of the size differences between Canada and Japan (e.g. a Canadian S is a Japanese M, a Canadian XS is a Japanese S, and so on) it's been quite a challenge to get hold of certain sizes, particularly on the smaller side. But fret no more! With the online store, you can get hold of sizes smaller than XS, and even sizes larger than XL. Thanks to the wide range of items offered, looking for your perfect fit will no longer be a problem.
3.Get hold of online-exclusive items.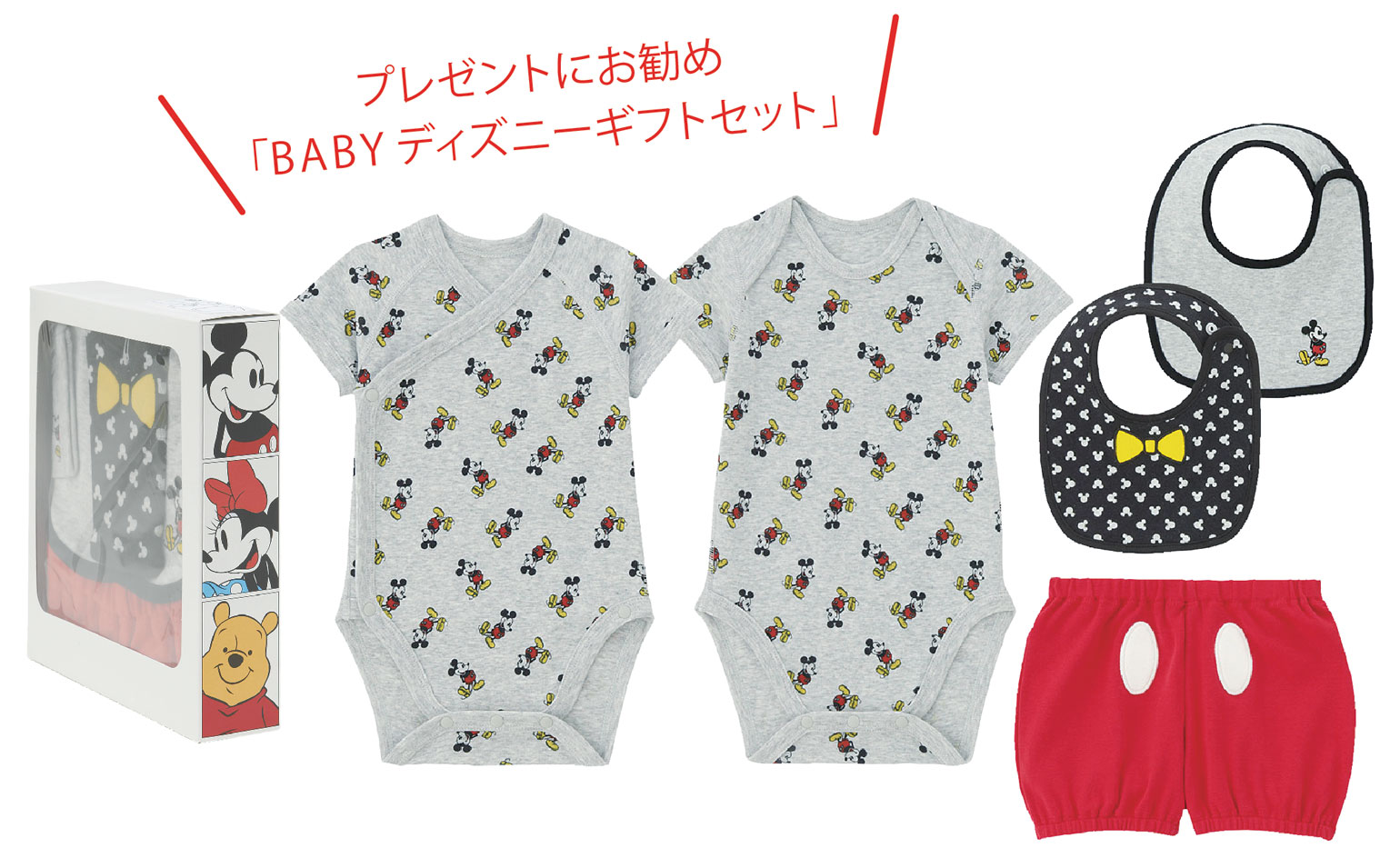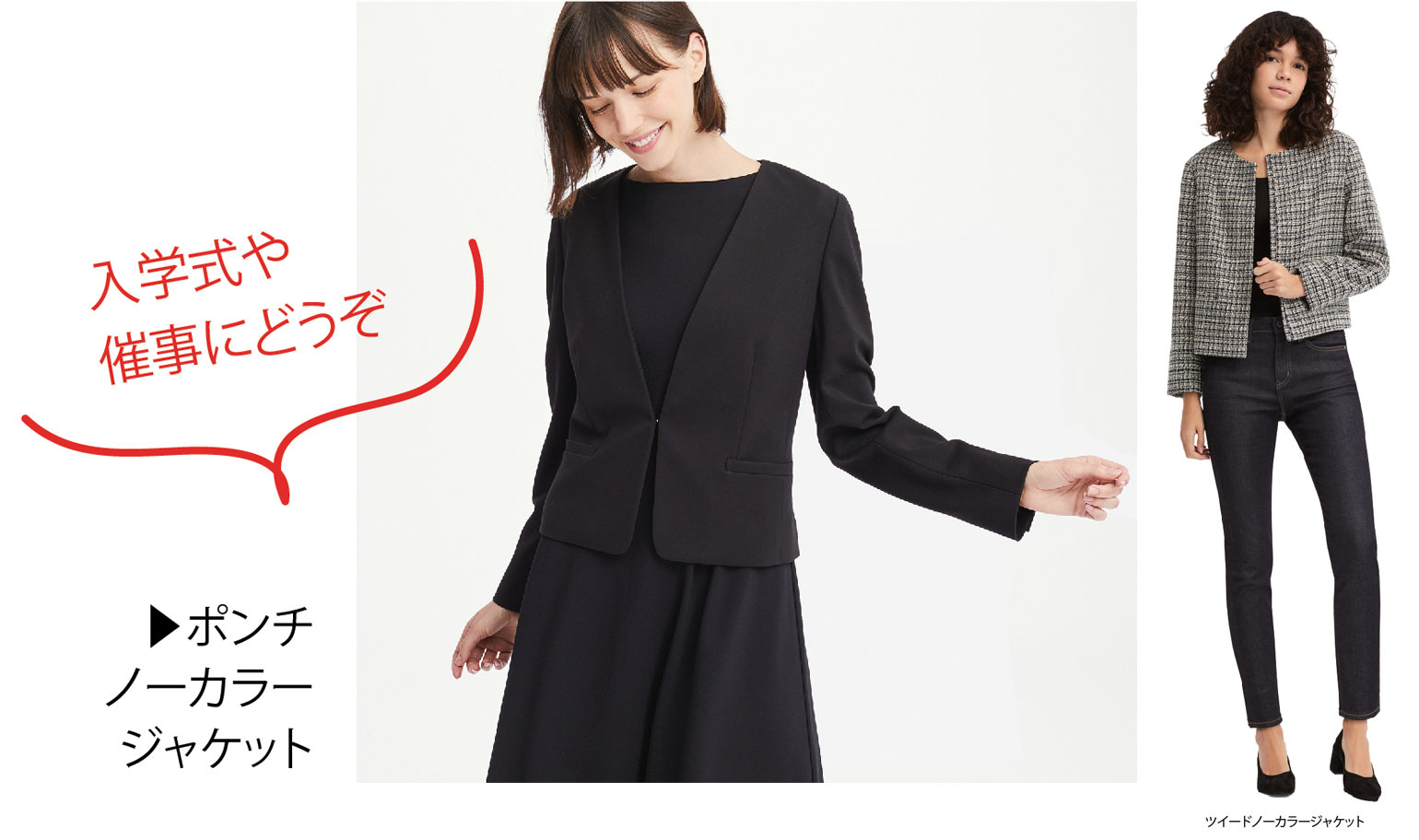 On the online store, you can even get hold of some products that are only sold in certain parts of the world. Given the severe weathers here, online-exclusive coats will probably be on the top of the list for many shoppers. In the spring, they plan to offer a wide range of even more online-exclusive products, including clothes for toddlers, so keep an eye out for that!
4.Shop smart with coupons!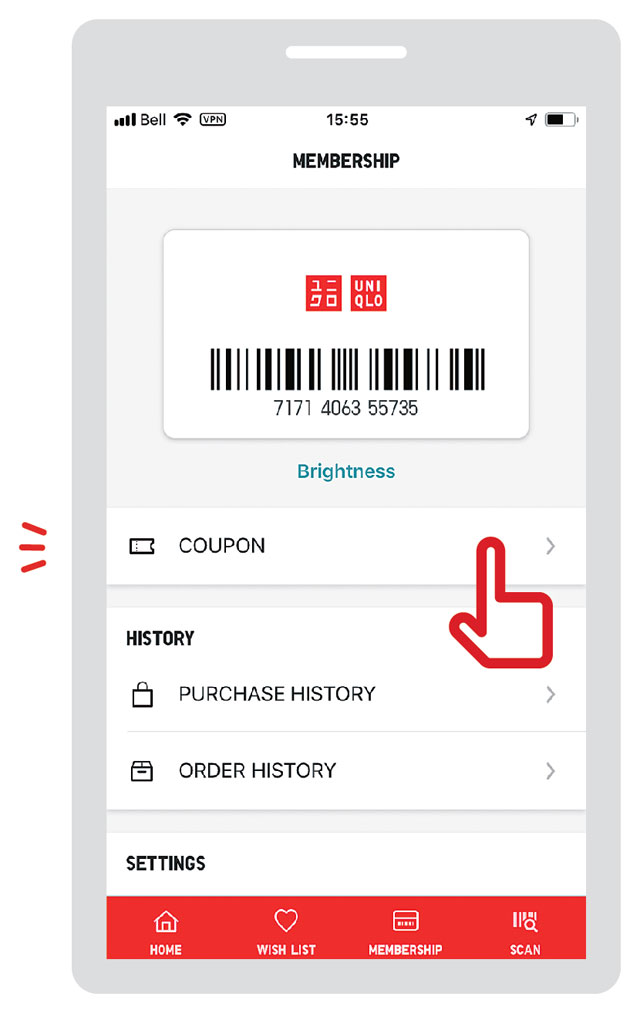 As soon as you download the app, you will receive a $5 welcome coupon. What's more, you receive another $5 coupon on the month of your birthday! This is the perfect opportunity to start shopping smart.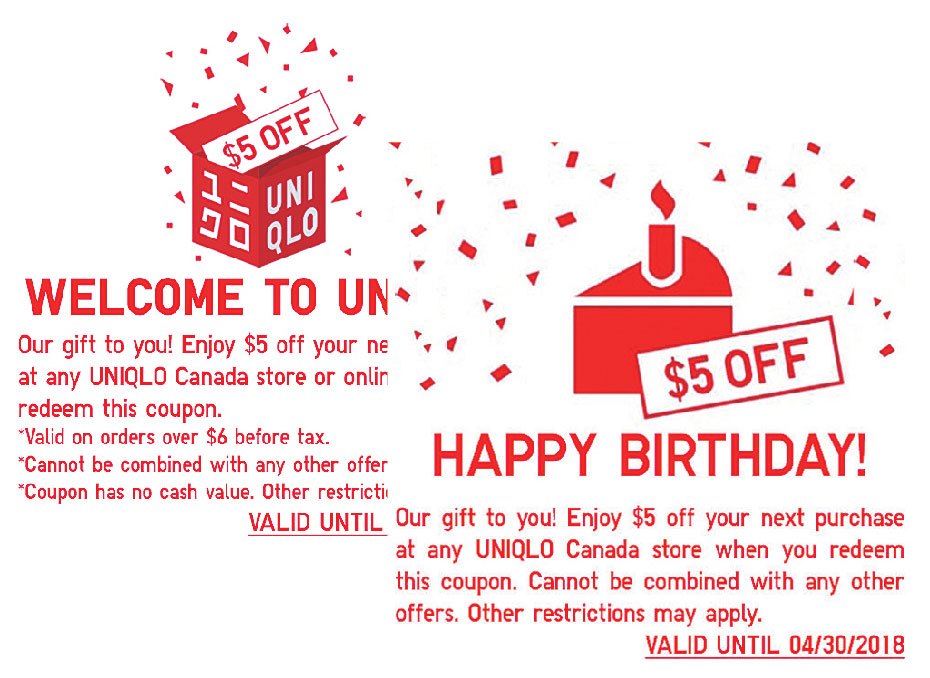 5.Shopping history—a secret weapon, particularly for families!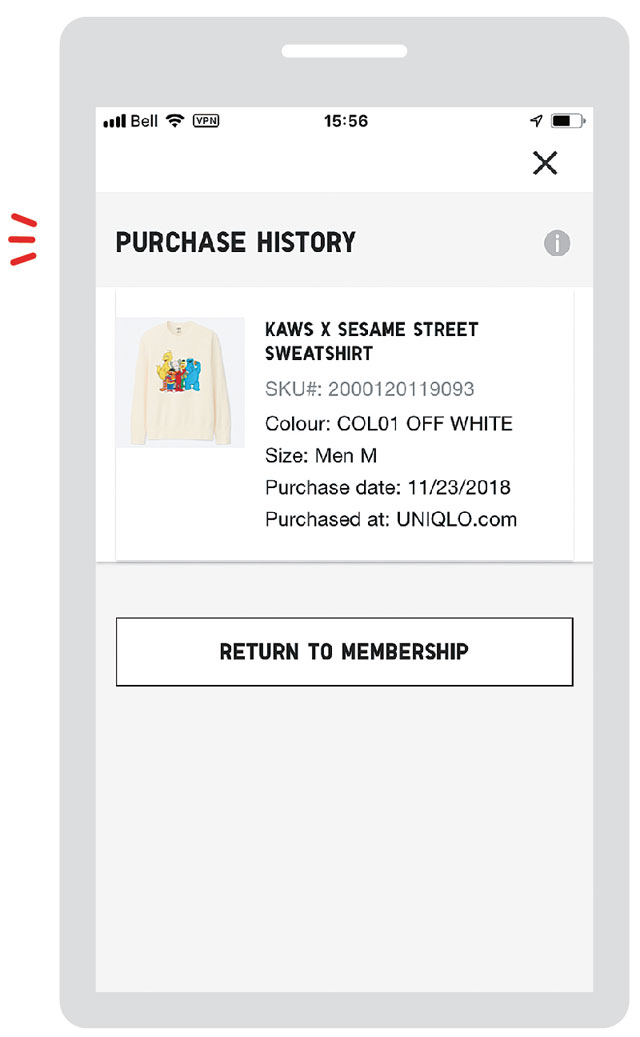 If you scan your membership ID at the cashier, you can always take a look at your shopping history. This can come in handy especially if you are shopping for more of the same innerwear, for your children who need the same clothes but a size larger, and even for your husband who is looking for many of the same shirt. There's no need to check what size you got each time—it's all there, on the tip of your fingers!
6.Choose how you want to pay… and shop.
When you make a purchase online, not only can you pay with your credit card, but you can also pay in person at the store. What's more, if there is a certain item at the store that you want but it's too much of a hassle for you to lug it home, you can purchase it online, pay for it in the store, and have it delivered!
7.Shop online, get it offline!
This comes in particularly handy when you're busy during the day, or when you're not home too often, making it difficult for you to receive a package. Drop by a UNIQLO store on your way home and receive at the store what you ordered online!
8.And many more features…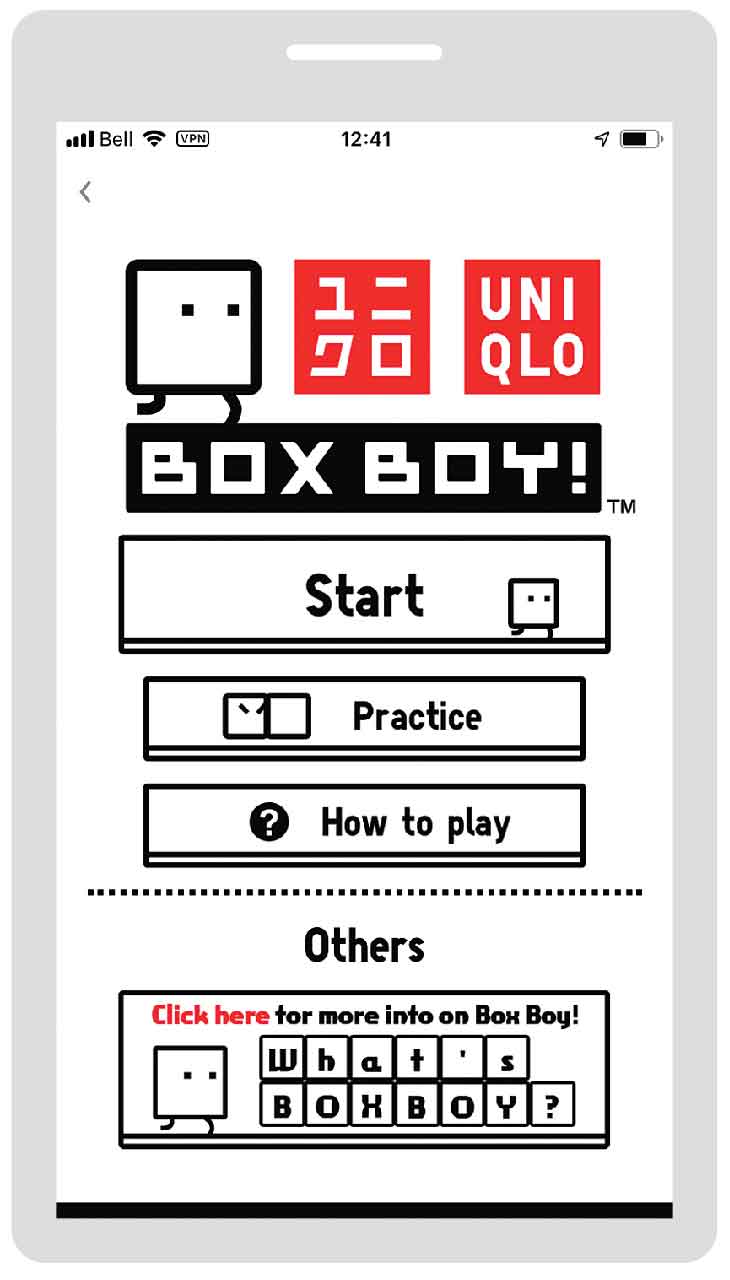 Even if the store didn't have the item or size you wanted at that moment, you can check whether other stores have them in stock, just by pulling out your phone right then and there.
Of course, the online store is available in both English and French. It even comes with a game that you can play on your down time!
Comment by Mr. Yasuo Ikeda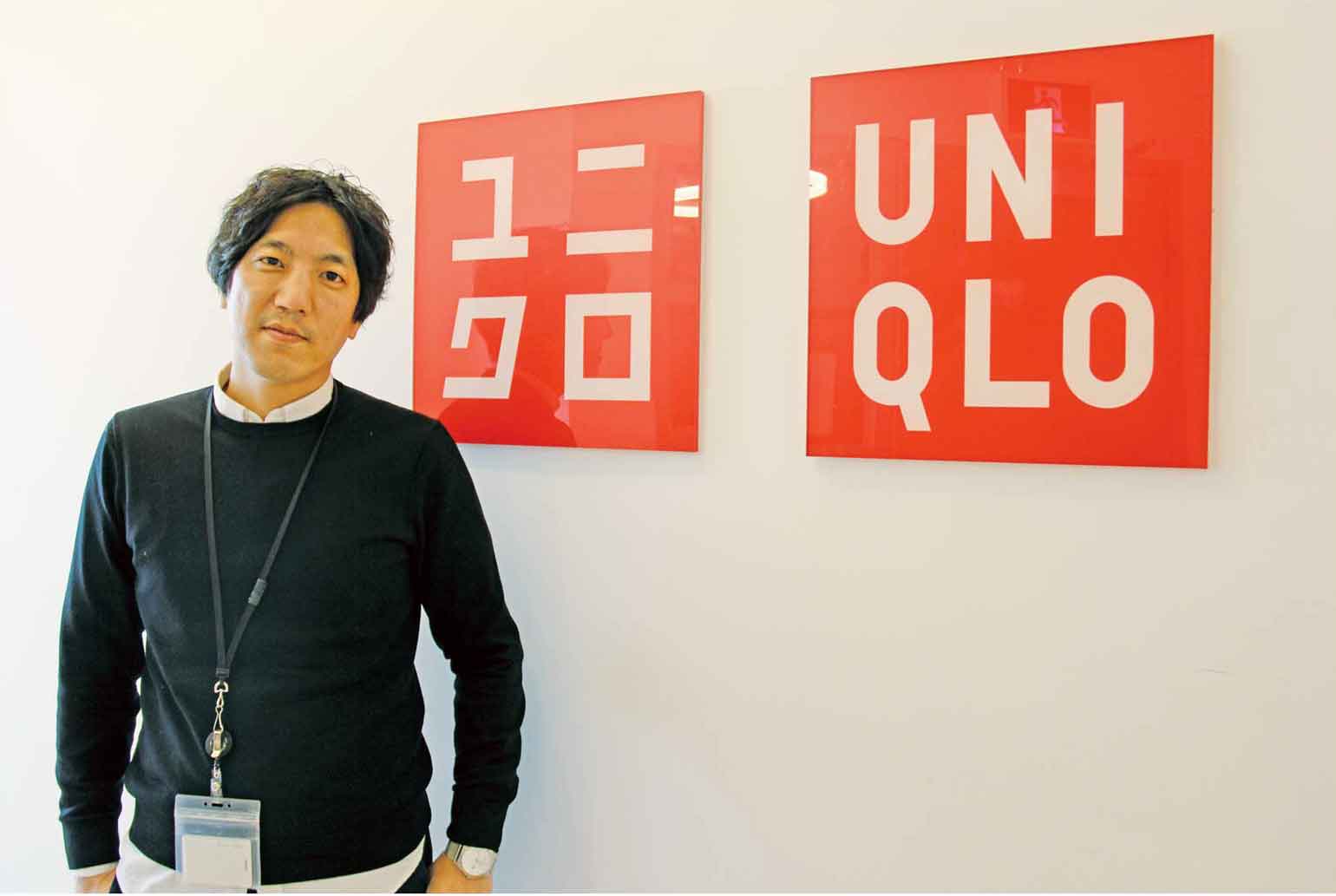 Shopping in person in store is recommended particularly for customers that want to see and feel the items for themselves. Meanwhile, the online store is perfect for customers who want to buy in bulks or who feel it's too much of a hassle to wait in line. Because the online store has so much to offer and so many useful functions, I am hoping the customers can take advantage of it.
You can even use the online store to check whether we have the item in stock. Once you made sure that it's there, you can come in and try it on. You can even create a Wishlist while you're on the road, and shop at your leisure once you get home. Really, there's no limit to the ways in which you can make use of the online store.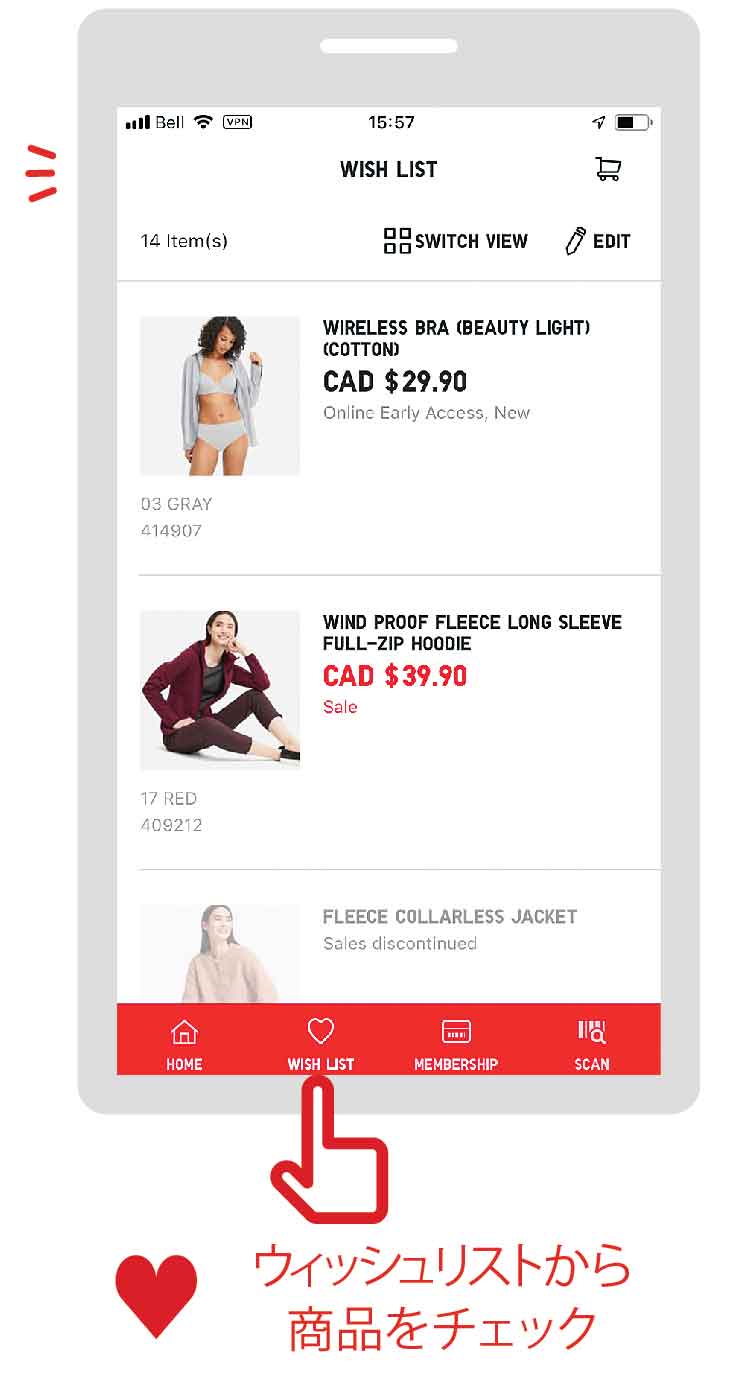 In terms of quality, we keep the quality standard consistent across the globe, so there's really no need to worry about it being better or worse in quality. Until now, you could only shop at UNIQLO where there is a store, but now that the online store is here, you can shop at UNIQLO whenever and wherever you are. As we keep moving forward, we will continue to listen to our customers and ensure that we provide services that will enhance the lives of our customers.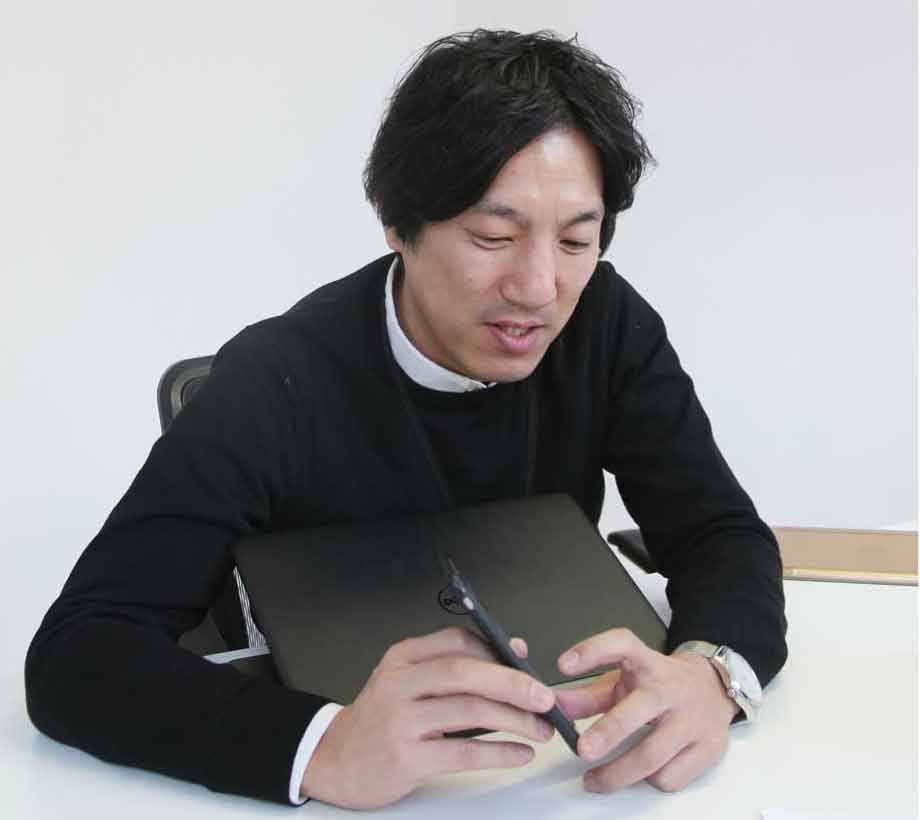 The members at UNIQLO Canada's ecommerce department work everyday to improve the service.
Members of the ecommerce Marketing Team


The team works collaboratively to continue improving the quality and services of the online store. While the office is that of a friendly atmosphere, the members of the team all were all focused and dedicated while working.
Customer Support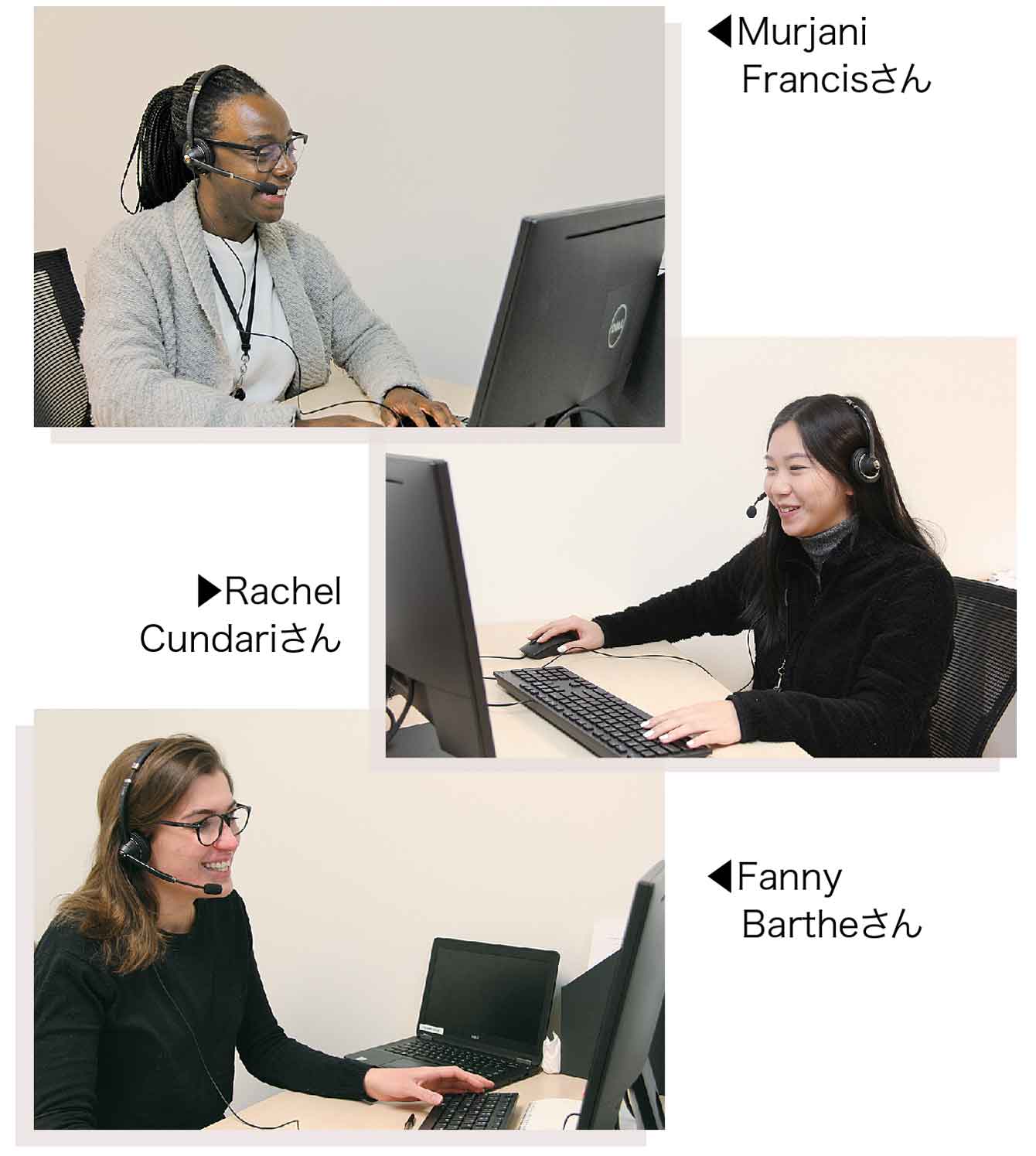 The team answers, in English and French, to the questions asked by the customers with the utmost dedication.

*1: As of January 21. Some computers may experience delays while shopping online. Apologies for any inconvenience.
(Japanese Article: ユニクロ、カナダ全土で利用可能なオンラインストアがアプリとスマートフォンサイトに加えてパソコン(※1)でもついに利用可能に!)