This season, Karate Kid Nike headbands have taken over the league's fashion. pic.twitter.com/ELpCWc9l7z

— NBA Culture (@NbaArchiveVault) 2019年2月27日
Traditional NBA heads is just a piece of elastic towel. But recently, NBA stars are sporting the NikeCourt Dri-FIT 2.0, tie-back headband. Some players and fans call it, the "samurai headband", the "karate kid headband" or the "ninja headband". The headband, however, is actually called the hachimaki.
The hachimaki is a stylized headband in Japanese culture, usually made of white cloth. It is said that they originate as headbands worn by samurai to line their heads with cloth, to make wearing the helmet more comfortable. Hachimaki is worn as a symbol of courage by the wearer.
At the beginning of the 2018-19 season, a number of teams contacted the NBA, asking for permission for players to wear the cooler headbands. The NBA requires that, "during games and practices, players wear headbands that are no wider than 2.5 inches and must be entirely white, entirely black or within team color assortment".
Twitter:
"Ninja headbands" are taking over the NBA and I am here for it: https://t.co/PQzOmr9Zpm pic.twitter.com/Etbxanegev

— Deadspin (@Deadspin) 2019年1月28日
Though the "ninja headband" is popular now, basketball players have been wearing them for quite some time. In 2013, Notre Dame's Skyler Diggins pulled off a similar oversized headband during the season and their final four run.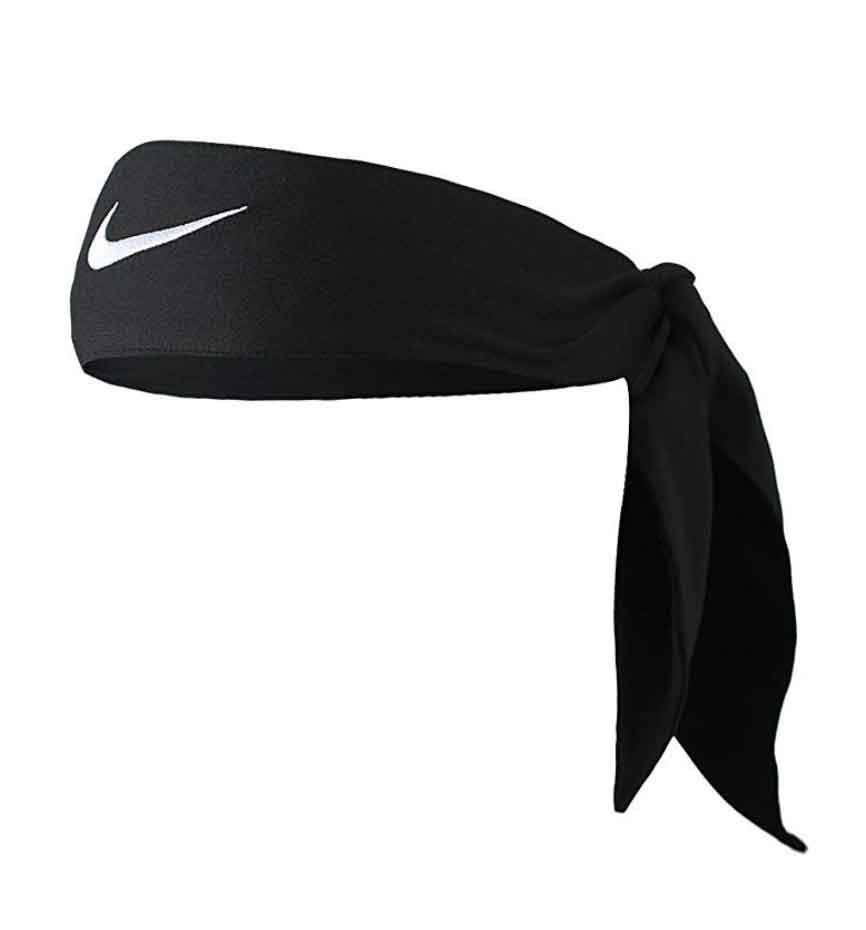 The Nike Dri-FIT 2.0 Head Tie or bandana, initially designed for tennis players, is made with "soft fabric that helps pull sweat away from the skin for comfort during practice and play".
Now, players such as, the Pelican's Jrue Holiday (who has been wearing the headband since the beginning of the season), the Wesley Matthews from the Knicks, Jimmy Butler from the Sixers, Myles Turner from the Pacers, and the Clipper's Montrezl Harrell are rocking the "martial arts style" headgear.