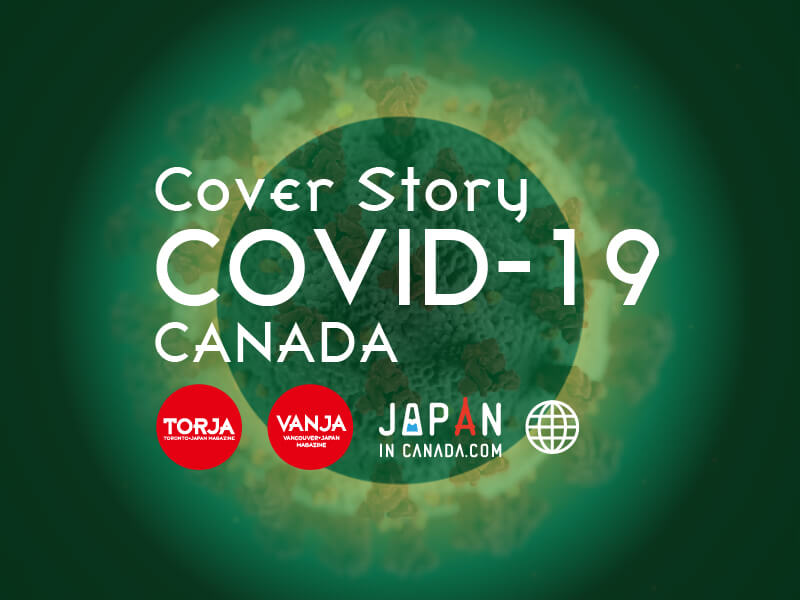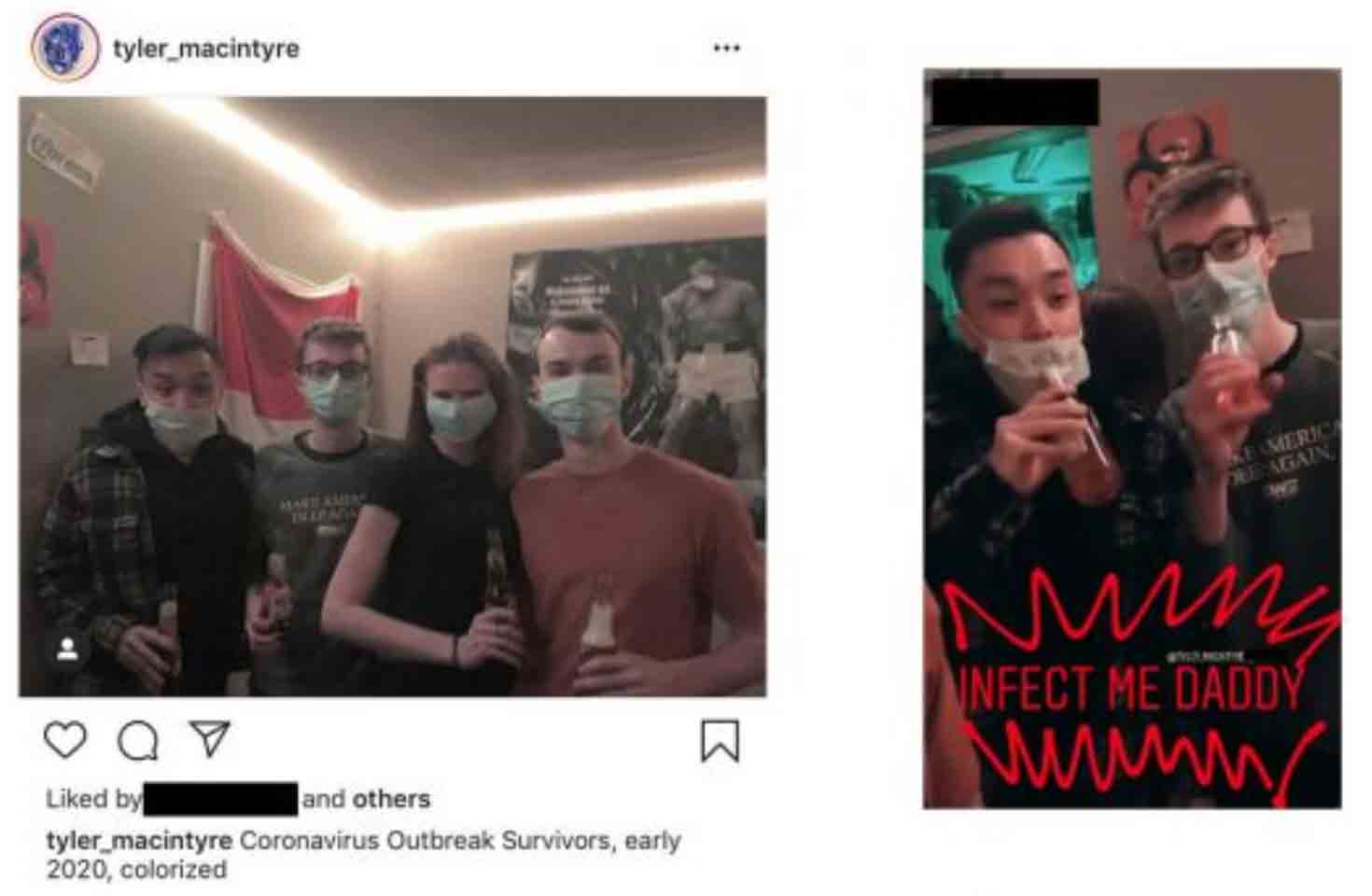 Last Saturday, a group of student from Queen's University was wearing surgical masks and drinking corona beer at a party that was decorated with biohazard signs.
A post captioned, "INFECT ME DADDY" on social media got many people's attention.
The person who posted the pictures later told the Queen's University Journal that "I acknowledge the stigma facing Chinese students at Queen's at this time. I vehemently oppose any marginalization of the Chinese community on campus, and I deeply regret any legitimization my attendance provided."
Patrick Deane, Principal and Vice-Chancellor at Queen's University deplored the action of the student's action by saying, "Ignorantly ostracizing Chinese and Asian students will rip apart the beautiful tapestry of our international campus and must be repudiated by everyone."
She added that "It was in bad taste and with great insensitivity that some students chose to hold a party that made light of the very serious coronavirus threat. At a time when our community is struggling with fear, misinformation and ignorance about this public health crisis, this party was justly met with outrage."
A student trustee at Queen's University has stepped down following the news of his attendance at a coronavirus-themed party https://t.co/lIdtlpUJp1#CoronavirusOutbreak #CoronavirusCanada #Coronavirus

— National Post (@nationalpost) February 6, 2020
However, when The Queen's Journal posted their story about the coronavirus party on the popular Facebook group Overheard at Queen's, an acrimonious debate broke out. While some people frowned upon the idea of the party, some said otherwise.
"Maybe let's not eat bats, rats and other small pest animals, improve hygiene standards, then you can complain about how we're being unfair about it," Liam Gavaghan commented under The Queen's Journal post on Facebook.
The Global News asked Gayaghan the reason behind his commenting, he said, "I don't think racism against Chinese people should happen because of the Wuhan virus…the comments I made were about the unsanitary nature of food in China."
Another comment from Julien Guyon said, "To be fair, your country's poor hygiene is to blame for this outbreak and you know it."
The Global News also interviewed Guyon and he replied, "I think we need to be careful before making these speculations which target an individual who attended a private event. We have no idea what the student's intentions were."
The comments were heated which got one of the admin of the Facebook group, Aimee McCurdy, said on Facebook that "A lot of these comments are straight up racist. I will block you and won't delete your comments from the post so that you will never have the chance to remove them from the internet if you choose to make racist remarks."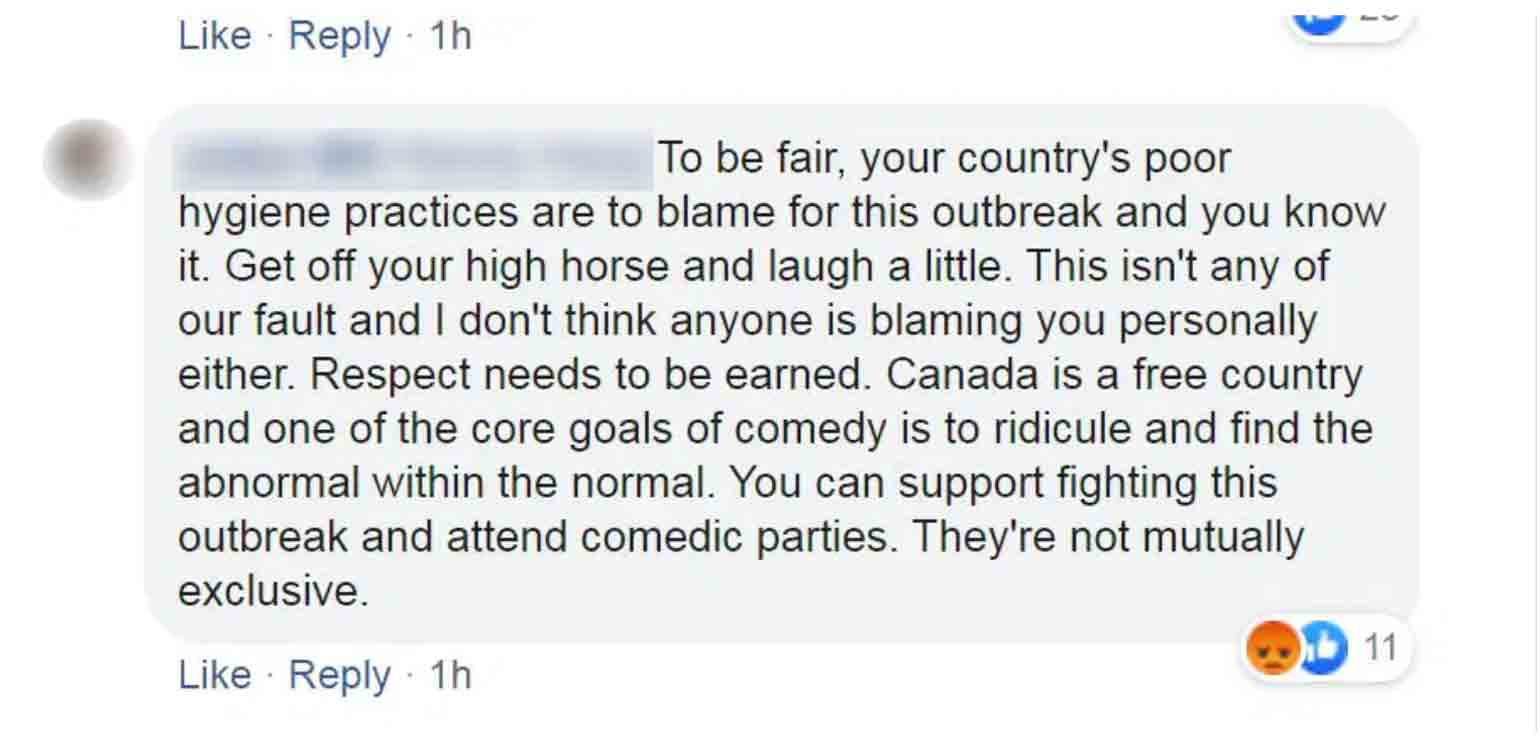 This was not the first-time Queen's University was involved in racist affiliated parties. In 2016, there was a party thrown by students with people dressing up in Buddhist robes, as Arab men, and as Viet Cong guerrillas. According to the Toronto Stars, "he theme of the off-campus event, which was a drinking tournament, was countries of the world."
According to the same article, then Queen's principal Daniel Woolf also released a statement Wednesday saying he was "upset and disappointed" by the incident and wants to learn more "so that the university can take appropriate measures to address concerns that have arisen."
In the same year, the school's press released an editorial about how on Halloween day there are students dressing up in culturally sensitive clothing.
Ironically, on the same day as the Coronavirus themed party, the Prime Minster of Canada Justin Trudeau told the public at a Lunar New Year event in Toronto last Saturday that "There is no place in our country for discrimination driven by fear or misinformation,". "This is not something Canadians will ever stand for."
A full room of enthusiastic people to greet PM @justintrudeau and Members of Parliament. PM says "There is no place in our country for discrimination driven by fear or misinformation,' Happy to co-host this Lunar event with @HanDong . pic.twitter.com/ghgC8ytUD7

— Jean Yip (@JeanYip3) February 2, 2020