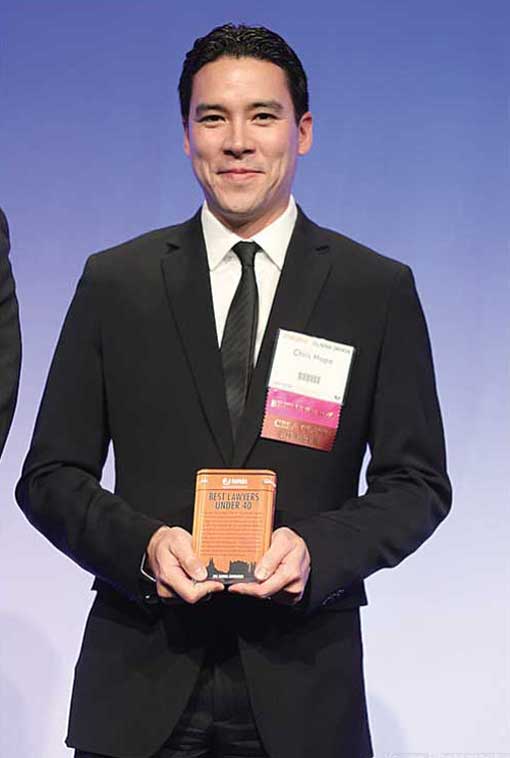 Chris Hope
Born as a fourth-generation Japanese Canadian, Chris contributes to the communication of Japanese-Canadian history and the maintenance of Japanese-Canadian community through filmmaking and management of the Japanese Canadian Cultural Centre (JCCC) in Toronto.
---
First of all, please tell us about your background.
I was born in Canada as a fourth-generation Japanese-Canadian to a Japanese mother and an Irish father. The family of my mother, who is a third-generation Japanese Canadian, immigrated to Canada in the 1920s. My father's family, who are of Irish descent, are also immigrants to Canada.
What are some of the memories you have of JCCC from your childhood?
If we go quite far back in time, my parents actually had their wedding reception at the previous JCCC back in 1964. Personally, I remember watching the karate competition at JCCC when I was a child. Even though I was part of the audience, I enjoyed it a lot. I also remember having Japanese food here. My grandmother also had strong ties with the JCCC, and she took ikebana and dance lessons here.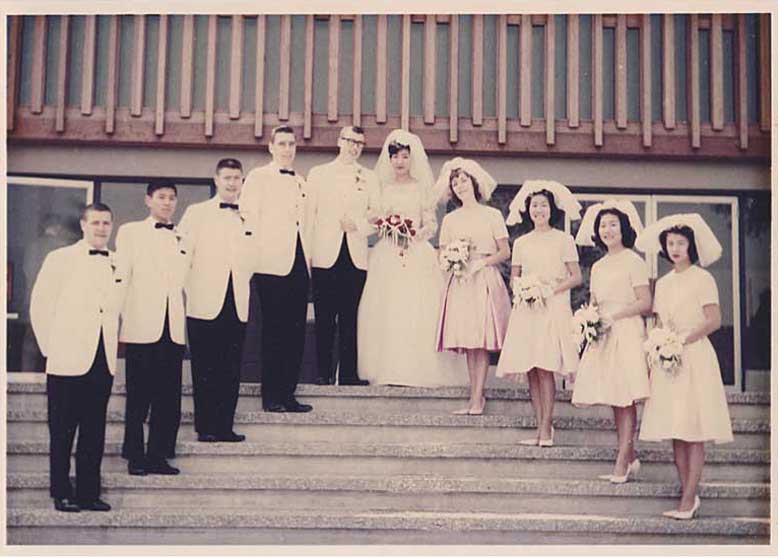 Since when have you been a part of the board of directors at JCCC?
It all started in the late 1990s, when I was creating a documentary called Hatsumi illustrating my grandmother's experiences during the war as a Japanese Canadian. I contacted the people of JCCC and also visited the place as part of research. After that, in 2010, I was called upon by Sid Ikeda-san and was selected to be part of the board of directors. I currently work as the chair of finance, due to my background as a lawyer.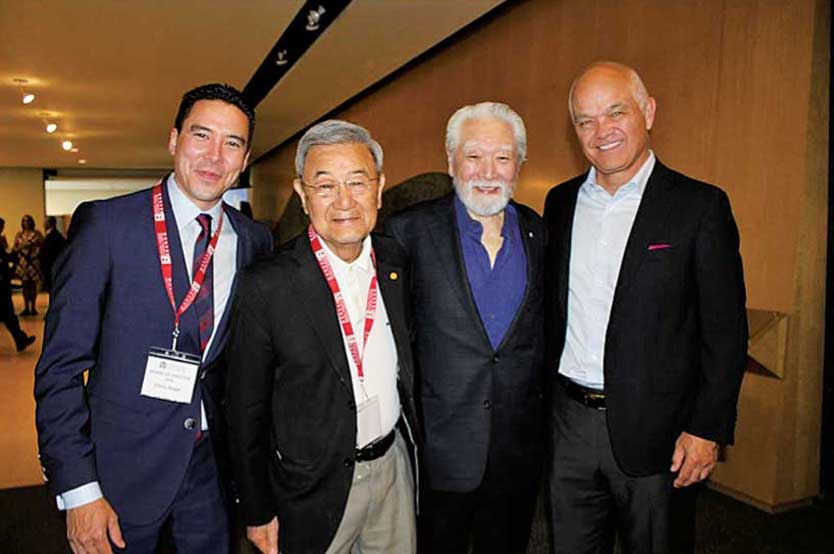 The story told by my grandmother shook the hearts of many.
Could you please tell us a little more about the documentary you were creating?
I remember back in high school, when we were studying the history of Japanese Canadians, there was only half a page worth of information in the textbook. It was there on paper just like that, but I realized that what I was reading was exactly what my family went through. The history of Japanese Canadians was not a subject many people talked about, not even the Japanese-Canadian community itself. Many of those who experienced it, including my grandmother, never brought it up, and dismissed it, because it was a thing of the past and nothing could be done about it. What I thought, though, was that such experiences and stories will be completely lost unless the younger generations like us hear the story they have locked inside their hearts. Back then, I was studying radio and television arts in college, so I decided to film it as a way of sharing. Initially, I was only planning to have my grandmother tell her story in front of the camera, but it eventually grew, and ultimately became a film. I started the project in 2000, and it took me 12 years to complete it.
The movie, Hatsumi, has been shown countless times in JCCC and I have been able to share the story with many people. It seems as though the audience is quite in shock when they see it, having witnessed the wartime experience of a single individual. In contrast to the words in the textbook, the story told by my grandmother shook the hearts of many.
Japanese culture is a piece in Canada's cultural mosaic. The spirit of Japan will continue to flow inside the children as long as that piece in the mosaic is respected and treated with care.
Due to the increase in interracial marriage, some worry that the children of Japanese descent are more likely to lose their connections with Japan. As half fourth-generation Japanese Canadian and half Irish descent, what are your thoughts on this matter?
I try to view the phenomenon as something positive. Canada is a truly multicultural society, with a range of countries and cultures all in one place. Living here, I think everyone will begin to see that they are a piece of the big cultural mosaic. Even though I was born as a Canadian, I have considered myself Japanese due to my upbringing. It's a little saddening to think that my family will gradually lose its ties with Japan in the future, but I think the spirit of Japan will continue to flow inside the children as long as they respect and treat with care all the cultures that exist here in Canada.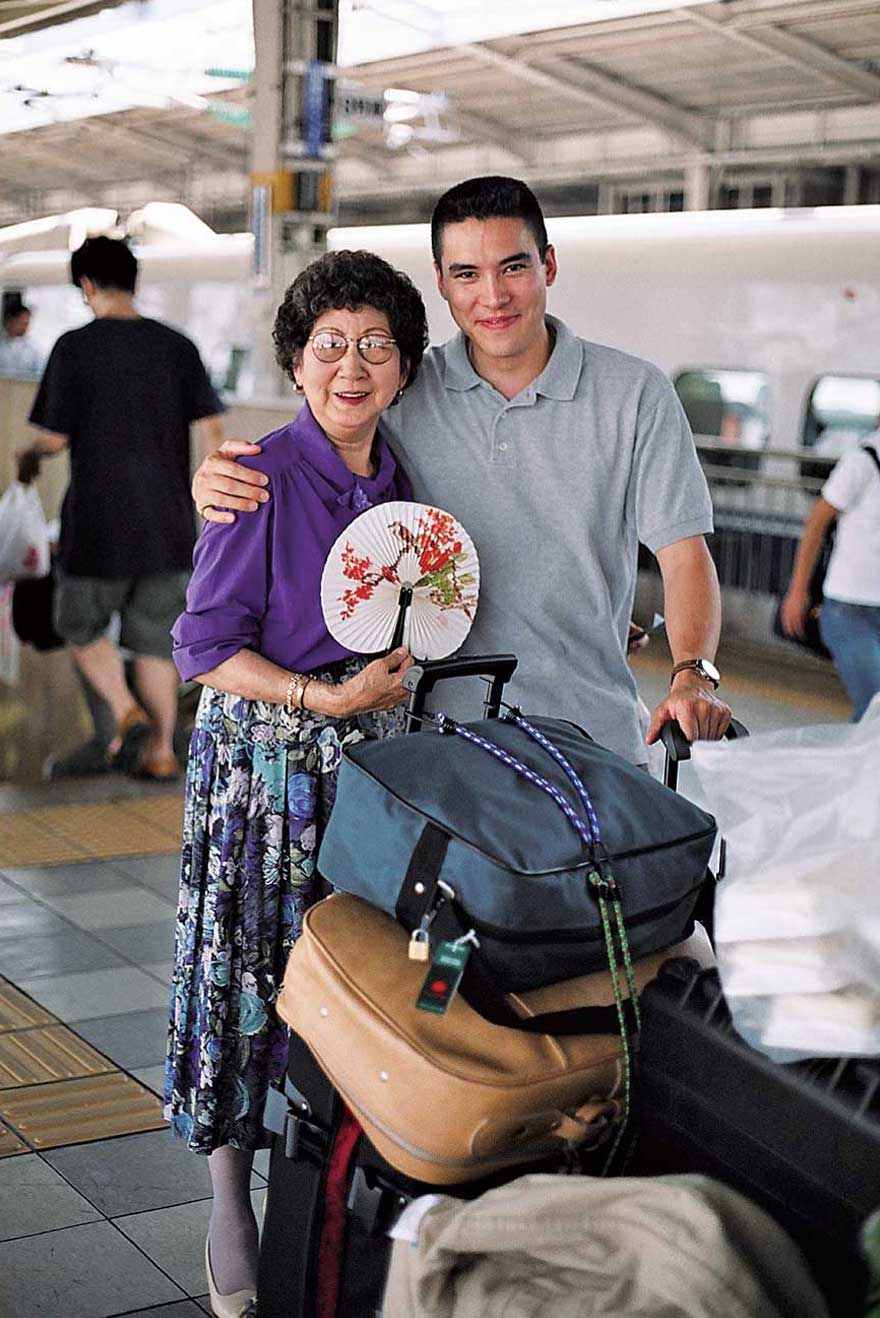 What are some hopes you have for the JCCC in the years to come?
Times have always changed, and they will continue to change. Currently, the JCCC is led by many third-generation Japanese Canadians, and there are some fourth-generation Japanese Canadians too, including me. Through the generations, though, the Japanese-Canadian community has continued its efforts to promote a mutual understanding between the two countries, Japan and Canada. In the years to come, I want JCCC to become a "home" to new immigrants from Japan, not just to the Japanese Canadians that are already here. And by "new immigrants" I mean everybody—children, students and adults alike.
Please give a message to the readers of TORJA.
At JCCC we promote many aspects of Japanese culture. In particular, the Toronto Japanese Film Festival (TJFF) has grown to become the largest Japanese film festival outside of Japan. JCCC will continue to bring people of all races, genders, and ages together through the exchange of cultures. Please do visit JCCC with your friends and family if you haven't already.
---
Japanese Canadian Cultural Centre (JCCC)
Ever since its foundation in 1964, it has promoted Japanese culture to many through various cultural programs including New Year's Celebration and Four Seasons Celebration. In addition, it passes along the historical experiences of Japanese Canadians and provides an opportunity for learning.
http://www.jccc.on.ca/en/