2017 was a significant year for many as it marked 150 years of Canada's history and 50 years since new immigrants came to Toronto. Along with the Japanese Canadian Cultural Centre (JCCC), we bring to you the stories of Japanese Canadians who have contributed to the development of a strong Japanese community by passing on the history of Japanese Canadians and promoting Japanese culture and traditions. As we focus on them, we ask them about their thoughts on the story of Japanese Canadians and their opinion on further development of the Japanese Canadian community.
---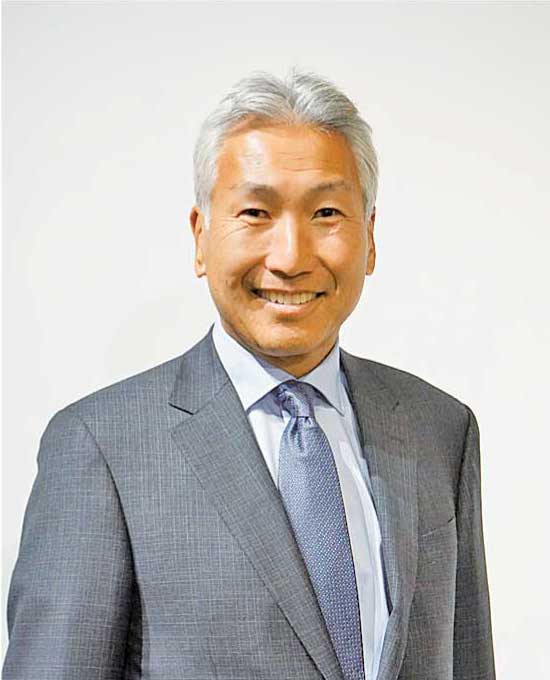 Gary Kawaguchi
After having contributed to the Board of Directors of JCCC from the outside for years, Gary became part of the Board of Directors himself and currently serves as the president of JCCC. As part of his duties as the president, he works from day to day to preserve and maintain the Centre.
Please tell us how you became the president of JCCC.
My parents are Japanese Canadians born in Vancouver, and I was born as a third-generation Japanese Canadian. The first time I became part of the Board of Directors at JCCC dates back 25 years ago, in 1992. Back then, the Board of Directors was planning to further expand JCCC. They were looking for an experienced businessman to help out with the plan, and that's where I came in.
Due to the economic crisis that hit in the 90s, prices for facilities were relatively low back then. For this reason, I suggested that we buy a ready-existing facility and renovate it rather than building one from scratch. From then on, I led the project from the inside, as a member of the Board of Directors. This is my ninth year as the president of JCCC.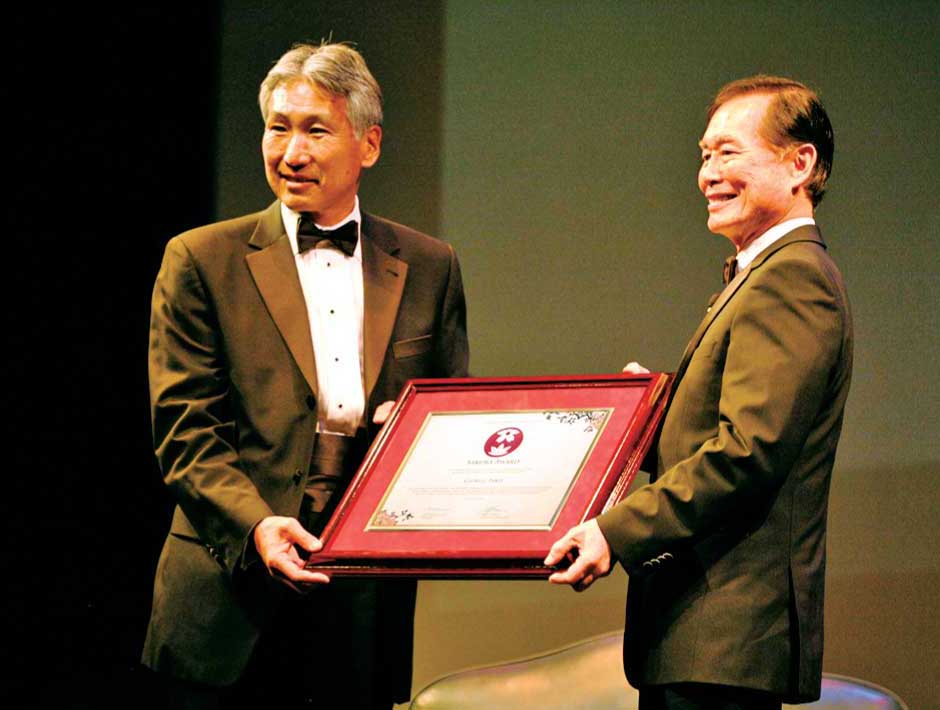 What are some of the main duties of the Board of Directors?
JCCC is a non-profit organization, but running the facility requires quite a bit of money. Of course, as a non-profit organization we have to make sure that there's neither profit nor loss, but we often face difficulties when trying to cover the expenses. That's why the 18 of us in the Board of Directors are composed of experts of each field, whether it be a manager, a lawyer, or an accountant. By combining each of our skillsets, we collaborate and operate JCCC as a team.
What are some differences between JCCC and other Japanese culture centres around the world?
Toronto is a very unique city, with its mix of people and cultures from all around the world. Toronto's JCCC is a place to share the history of Japanese Canadians and to promote contemporary Japanese culture to all individuals, regardless of the language they speak. When our predecessors came east from Vancouver, they intentionally created a "Culture Centre" instead of a "Community Centre". By introducing Japanese culture to all Canadians, they allowed the Japanese Canadians to blend in to the community while sharing their own culture with others.
JCCC is a place for all people, regardless of race, religion, gender or age. This value of JCCC has been passed down from the past generations all the way until now, and JCCC has garnered praise from both the Canadian government and the provincial government for its efforts.
This year marks the 50th anniversary since new immigrants came to Canada. What are some things we can do to strengthen our bonds with Japanese Canadians and immigrants from Japan?
I believe that regardless of the place we were raised or the language we speak, we share the same Japanese spirit within ourselves. When faced with a natural disaster, Japanese people often think, "What happened cannot be helped," and look to the future. Even though natural disasters aren't as common in Canada, the Japanese Canadians think in a similar way when faced with difficulties.
I am proud to be born as a Canadian, and to have my origins in Japan. Us first-, second-, third- and many more generations of Japanese Canadians have come to this day with our desire to be part of Canada while preserving our Japanese culture. I think the same goes for immigrants. The children born to these immigrants, who would be second-generation Japanese Canadians, will face the exact same difficulties that we Japanese Canadians have been facing. That's why I think it's important to make sure we combine our efforts so that we can feel that the Japanese Canadian community is one.
What are some of your goals for the future?
In 2002, I went to JICA's Japanese Overseas Migration Museum, located in Yokohama. There, they presented what immigration was like in the late 1800s, showing how many people immigrated overseas, which prefecture they were from, why they decided to immigrate, how the community was established and how they contributed to the community in the foreign land. JCCC has a wonderful heritage centre, but it's not focused as much on the history of recent immigrants from late 1800s onwards.
It's extremely important to tell the future generations the history of how Japanese people began settling in different parts of the world, not just Canada. This is because it's important for the Japanese Canadians of future generations, who interact with people from various backgrounds on a daily basis, to have a place to familiarize themselves with their roots. This way, they can learn about what happened here in Canada and they can be proud of their own cultural heritage. I want to make sure that we can make this a reality in the years to come.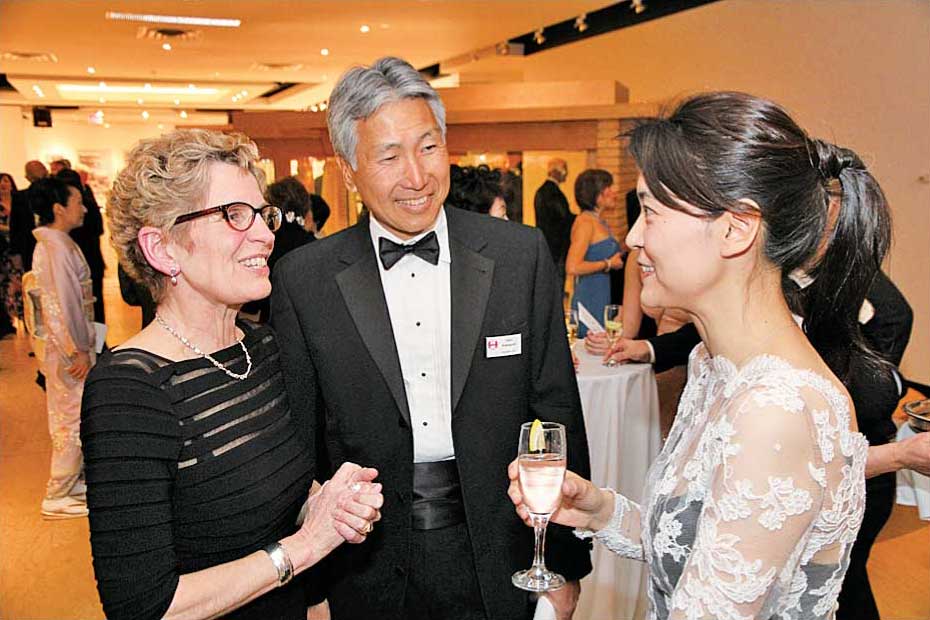 Lastly, please give a message for the readers of TORJA.
There are many cultural programs held at JCCC that are available for everyone. Not only can you participate, but you can also meet a range of people here. I want the people of younger generations to visit JCCC as well. By having more people visit JCCC, I hope that the ties within the Japanese community will be strengthened.
---
Japanese Canadian Cultural Centre (JCCC)
Ever since its foundation in 1964, it has promoted Japanese culture to many through various cultural programs including New Year's Celebration and Four Seasons Celebration. In addition, it passes along the historical experiences of Japanese Canadians and provides an opportunity for learning.
(Japanese Article: 自分のルーツや日系人の歴史を誇れる場所に。ゲーリー・川口さん インタビュー|カナダ日系コミュニティの過去・現在・未来)