"Snap, decorate, record, give": How to enjoy photography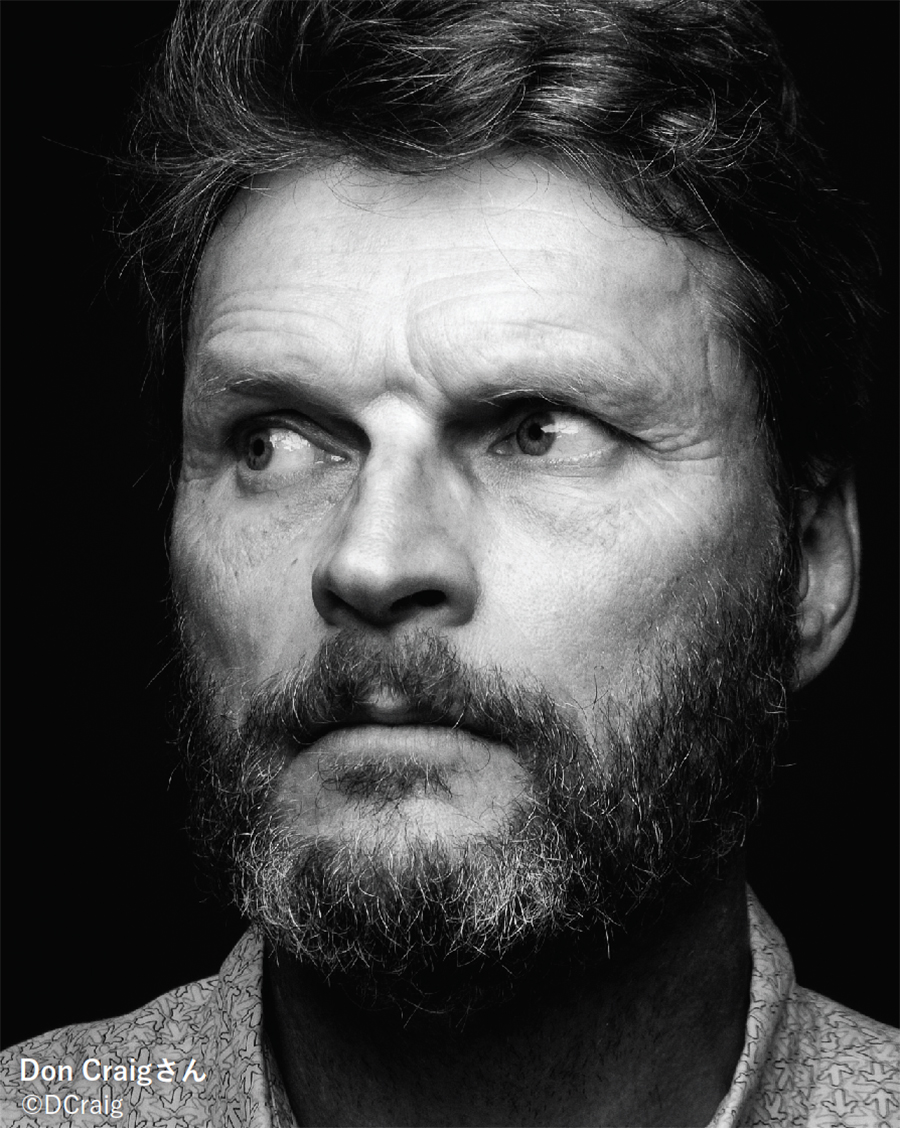 While having a keen interest in photography ever since a young age, Don Craig began his career as a professional designer. Along the way, he was influenced by the photographers he met, eventually leading him to pursue a career in photography. In this interview, we ask Don about his first encounter with Instax, about scenes we could enjoy using Instax, and some of his thoughts on photography.
What was your first encounter with Instax like? What would you say are the greatest things about Instax?
I encountered Instax thanks to my daughter. I actually bought the very first model when it first came out in Canada as a gift for her. Eventually, I started working as a photographer for FUJIFILM "X", and I was recommended the Instax Mini 90. The list of why Instax is great is truly endless, but I think the greatest thing about it is the fact that you can print your photos and give it to someone right there on the spot. I love that moment when I see their faces filled with wonder and happiness.
How long have you been using Instax?
It's been a few years since I've started using Instax Mini 90. This is one of my favourites, but I'm also interested in Instax SQUARE, a new model that will be sold in the spring. I'm also a big fan of their Instax Share SP-2 Printer, and I highly recommend it as a user.
It must be different using a professional camera as opposed to using an Instax, but what was your initial reaction using Instax?
Any time you create something with your own hands, whether it be photography or not, you experience this happiness that's quite unlike anything else. I think one of the best parts about using Instax is the fact that you can decorate your photo as soon as you take it. What's more, I feel like there is a sort of verisimilitude when you take photos on Instax, and that's something you can't exactly portray with a digital camera.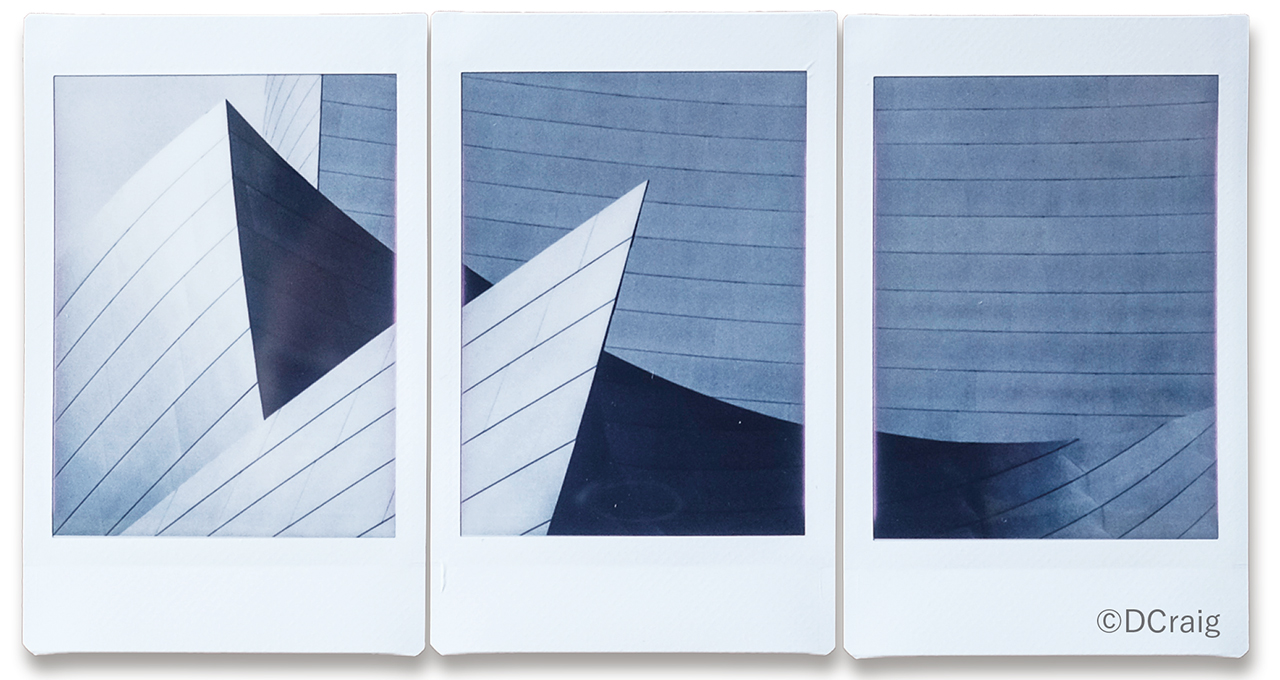 What are some of the situations in which you opt to use Instax instead of your other cameras?
I use my Instax Mini 90 in whatever situation, whether it be on or off of work. There are times at work when I take photos for a wedding, but I've used Instax there as well. While I take photos of the reception with my normal camera, my wife would take my Instax with her, walk around the venue, take photos of the guests and then give them the photo on the spot. I can see that the faces light up when they receive the photos, and they look at the small piece of film with so much happiness. I think being present in that very moment is another reason why I use Instax.
As for taking photos outside of work, I use Instax for most of them. In particular, I really recommend playing around with your photos using the Share SP-2 Printer. With it, you can mix and match the printed photos and make your very own artwork.
As opposed to digital cameras which are very functional, what are some of the aspects in which Instax is superior to them?
Simply put, it's "fun". Instax makes everyone who takes a look at the photo happy. What's more, it's easy to use, and pretty much anyone can use it.
What are some of your professional photography techniques that you could share with us?
Because it's so simple, it's a little challenging to take a high-quality photo using Instax. But with Instax Mini 90, I feel like you can get very close to getting the "perfect shot". One of its characteristics that make this possible is its double exposure function. With the first exposure, you take a photo of an object that's ideally brightly lit from behind. After that, you take a photo of a second object with the second exposure. In doing so, you take it so that the second image "overlaps" the first image. In other words, it's as if the first image is "masking" the second image.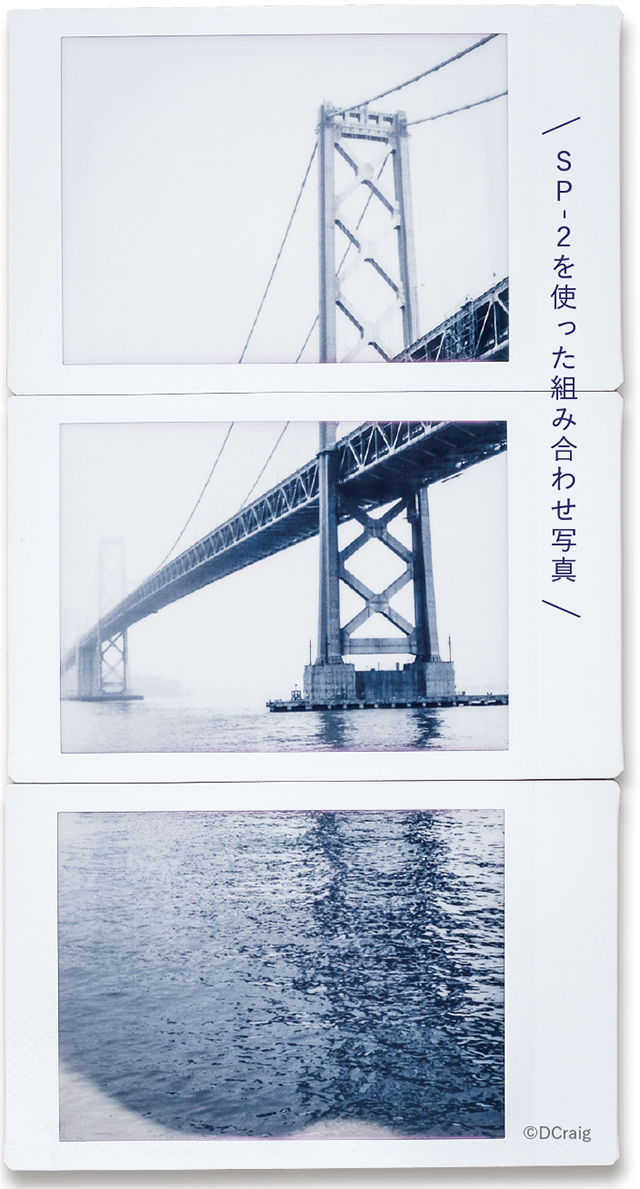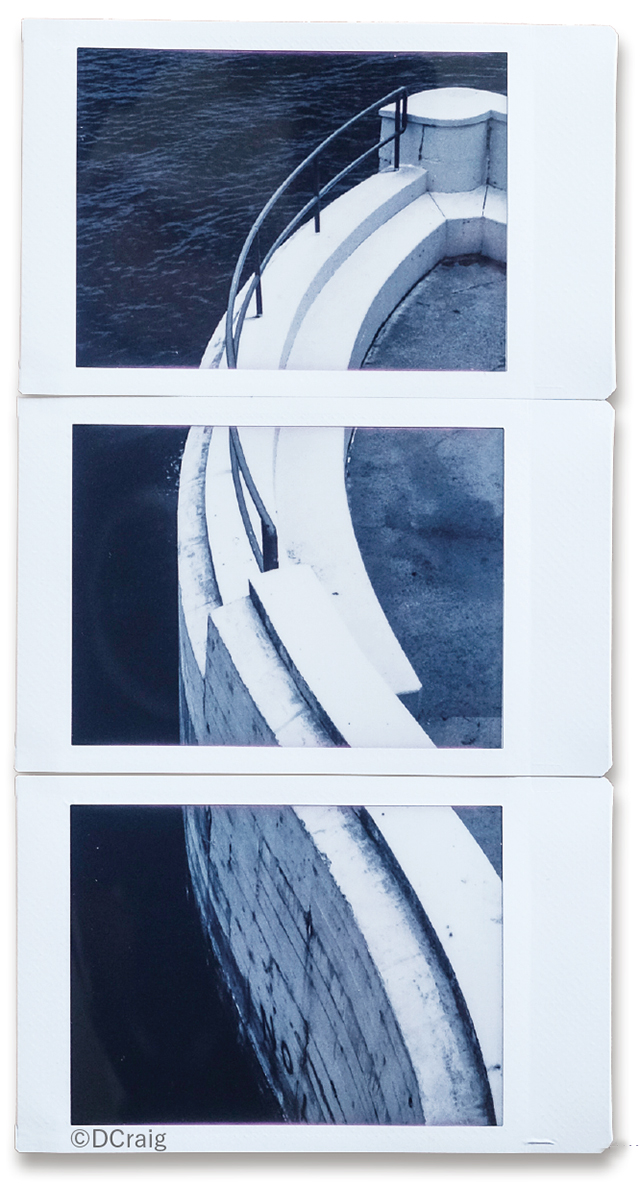 Some of your works that resemble a window pane are very interesting, but how do you come up with the layouts for your works? On top of that, what is the one thing you keep in mind when you take photos in general?
The "Multi cheki-print" is a project I have been working on with the thought of expanding the possibilities of Instax. It all started from a genuine curiosity. I thought, "What if I bring shape to some of the ideas I have through FUJIFILM's Share SP-2 Printer?" Encountering "Multi cheki-print" has been a new and positive experience for me, particularly with regards to working at FUJIFILM.
I am always on the search for breathtaking objects and scenery in order to continue producing works such as this one. In particular, I look for tall architectures and wide landscapes. It's essential that each photo looks great even on its own, not just when it is brought together with other photos. However, I have also realized that this form of expression is not very suitable for photos with people—it just ends up being very unnatural. This is why I always make sure that the person is contained in just one photo whenever I include them.
What was it that made you interested in photography and made you choose a career as a photographer?
I've always been interested in photography since I was young. It was thirty years ago, when I started my career as a graphic designer, when I first became fascinated with the idea of becoming a professional photographer. Fortunately, I was able to make my dream come true, and I came to engage with photography not only as a spectator or an object, but as a photographer, from the other side of the lens. Perhaps this was all meant to be. I say this because I have always been fond of making things. I would always be thinking, "How can I bring my ideas into shape?" I have also been a person who is insistent on creating my own work, rather than leaving it to the hands of someone else. I truly enjoy taking photos, even to this day.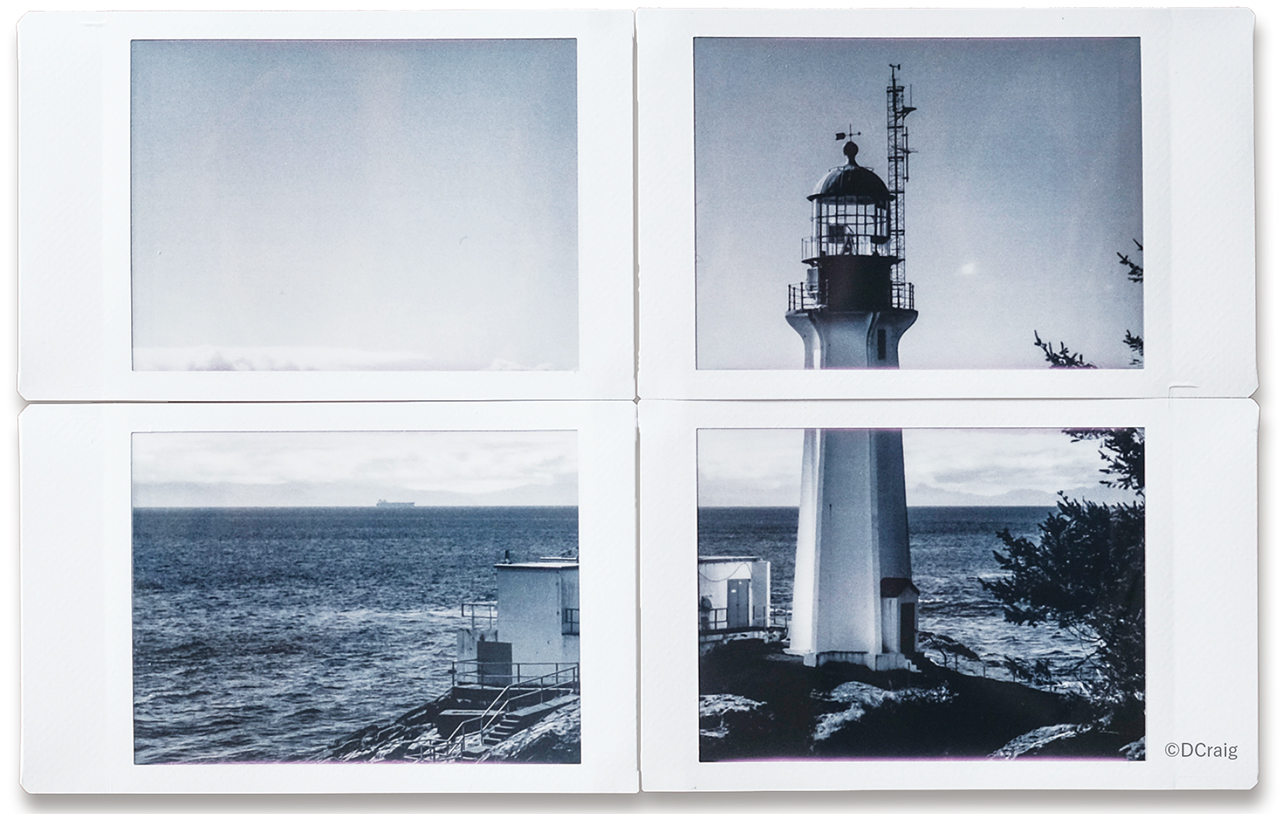 As a photographer, what makes you the happiest? On the contrary, what do you find the most challenging?
It makes me the most happy when I "capture the light". Capturing good light is a very important factor when taking a good photo. On top of that, elements such as scene, structure, and timing make the photograph even better. On the other hand, it's the most challenging when I have to take photos under unfavourable conditions. Of course, things like that are bound to happen since we are constantly facing the whims of nature. But as photographers, we also need to keep on taking photos, rain or shine.
It sounds difficult to separate your career as a photographer from your everyday life, as it is a job that requires you to take snapshots of your everyday life. How do you personally make the switch between on and off work?
Personally, I think I'm "ON" most of the time. I am constantly looking at, or looking for something, so I never feel like I switch "OFF". But when I do start thinking about certain things, I tend to forget everything else.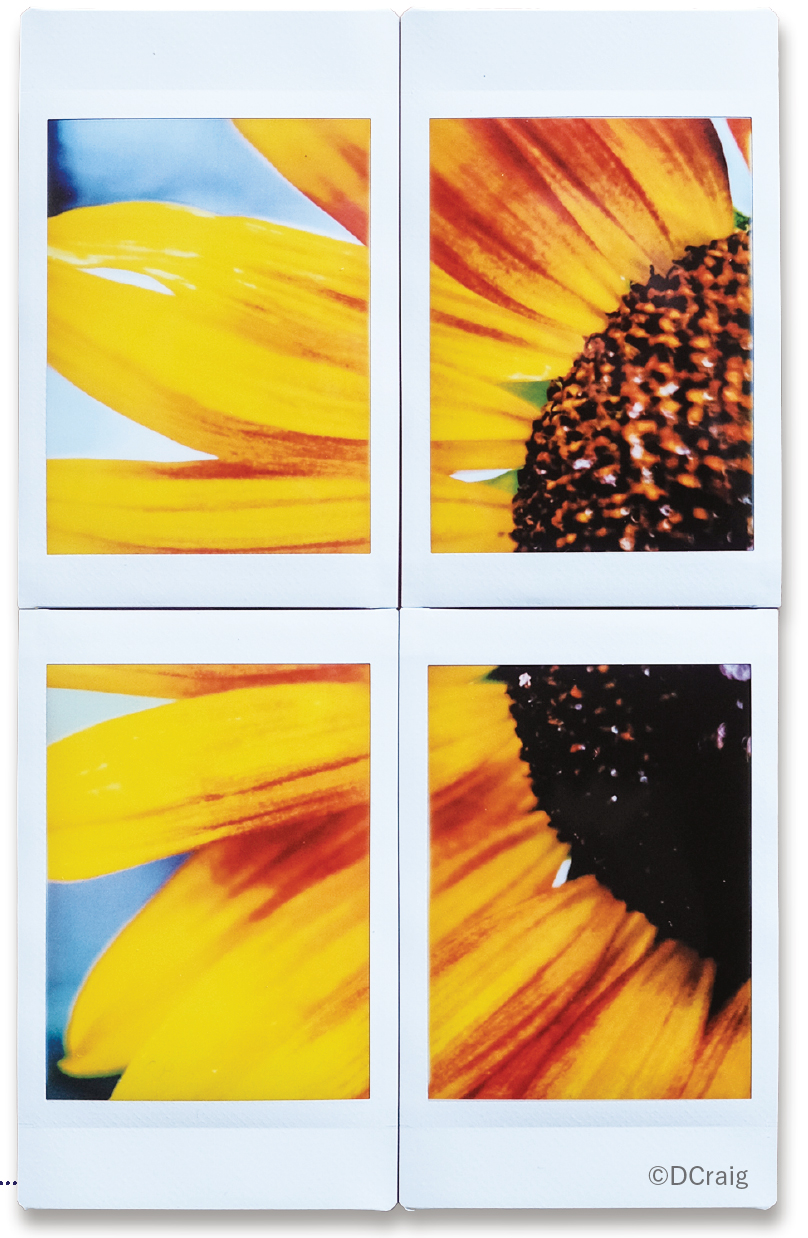 What are some of your upcoming goals and challenges?
My goal is to grow even more as a photographer, and to expand the possibilities of the camera. This goal is also a challenge for me, and I am hoping to achieve it someday. Another goal of mine is to get hold of "instax SQUARE", the new model which will be on sale this coming spring.
What's your favourite spot to take a photo in Canada? Additionally, please tell us if you have any tips on how to take good photos.
I highly recommend the west coast of Vancouver Island in BC, where I live. Everything there is beautiful, and as a photographer, there's nothing more I can ask for. I often go downtown for work, but I believe this is one of the few places where you can capture both the hustle and bustle of the city and the serenity of nature.
In order to take a good photo, you have to get enough light before anything else. After that, you wait until your object is in the light. That's when you can finally start preparing for your shot. First, it's light; then, object, scene, structure, and timing are what follow. If you follow those steps, I'm sure you will get a great shot.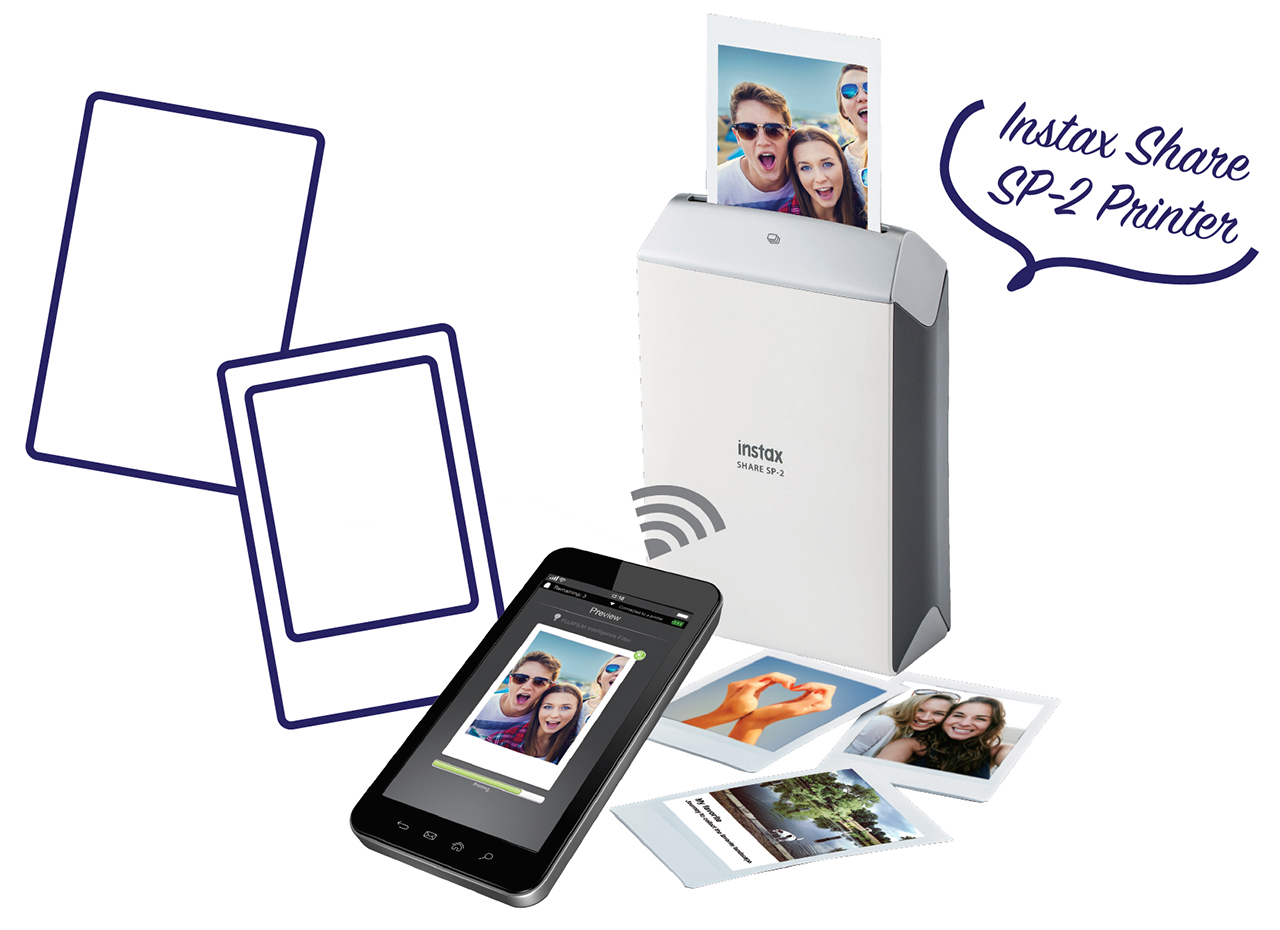 Instax SQUARE
, a camera that allows you to capture the world in a square frame!
Check out the website for more info:
instax.jp/square
---
Don Craig
Born in Victoria, BC. Worked as a designer and art director at Adobe Systems Canada for over 25 years, where he fostered his interest in becoming a photographer. Currently a freelance photographer / designer, Don also works as a cameraman for FUJIFILM X.
Website: doncraigphoto.com
Instagram: instagram.com/doncraigphoto
(Japanese Article: [FUJIFILM × TORJA] Vol.1 写真家 Don Craigさん インタビュー)