Over 100 bra-tops with a wide variety of material for every season!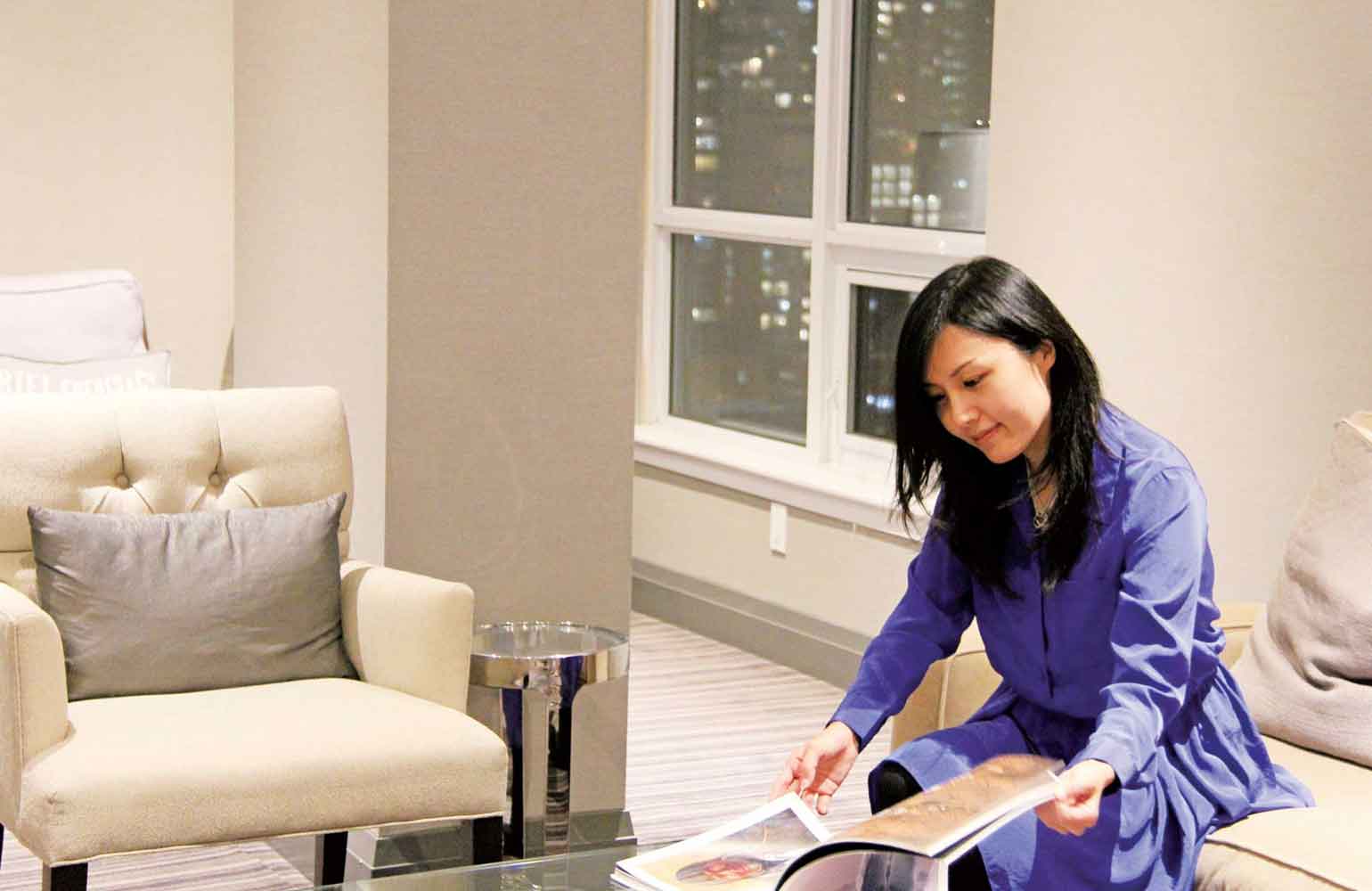 Currently residing in Toronto with her husband and two children, Motoko is on her sixteenth year here in Canada. The first time she encountered UNIQLO was 11 years ago, when she was pregnant with her first son. Since then, she has been in love with the combination of comfort, texture and design that UNIQLO offers.
Bra-top
One for every occasion
Camisole
A popular one for everyday use.
Tanktop
The wide straps offer comfort unlike any other.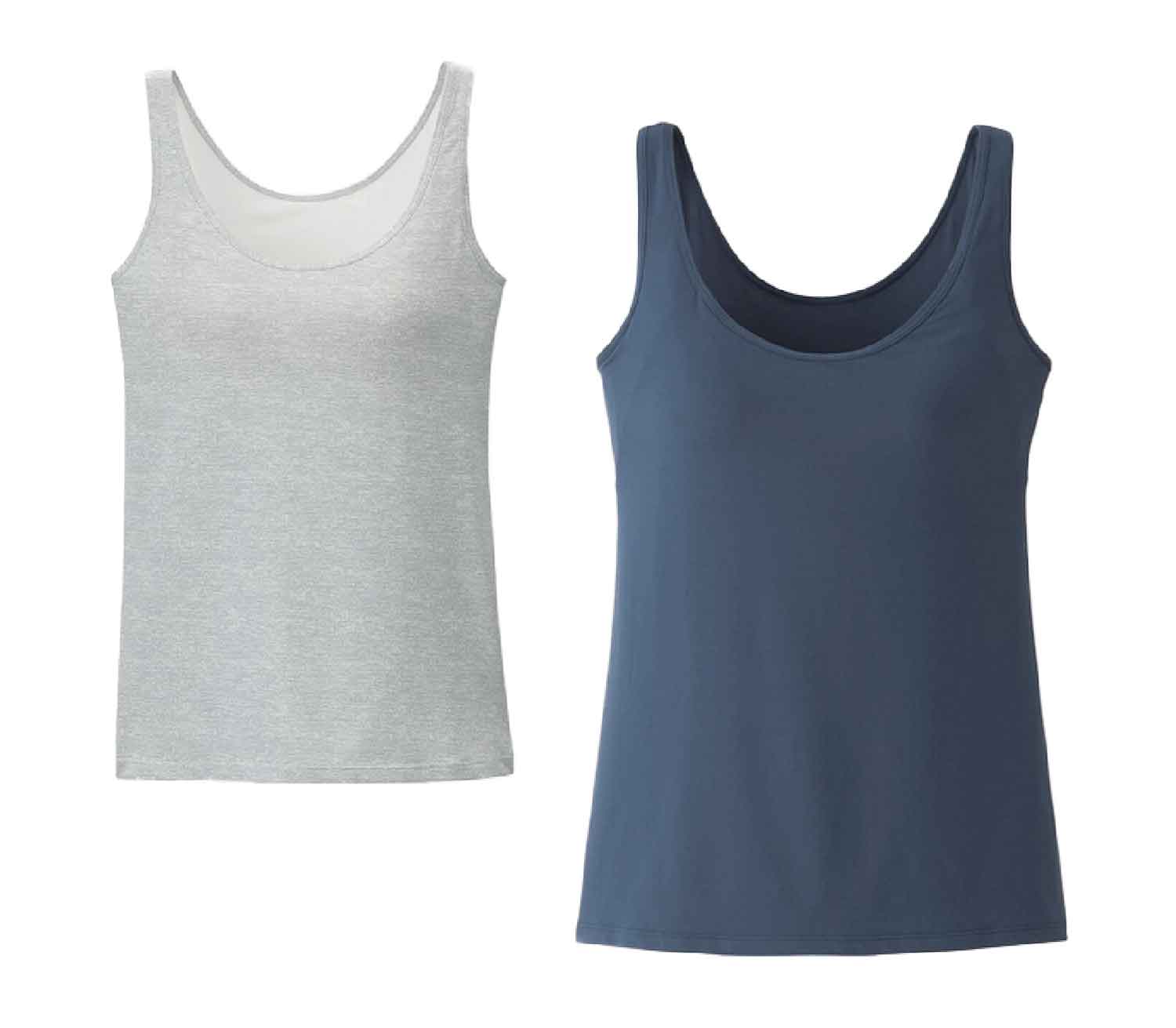 The three materials: one for every occasion
HEATTECH
UNIQLO's very own heat-generating and heat-maintaining material. An absolute necessity for Canadian winters.
Air-ism
Capable of adjusting the temperature inside. Perfect for spring and summer seasons.
Supima Cotton
Smooth and slick, offering the most luxurious texture.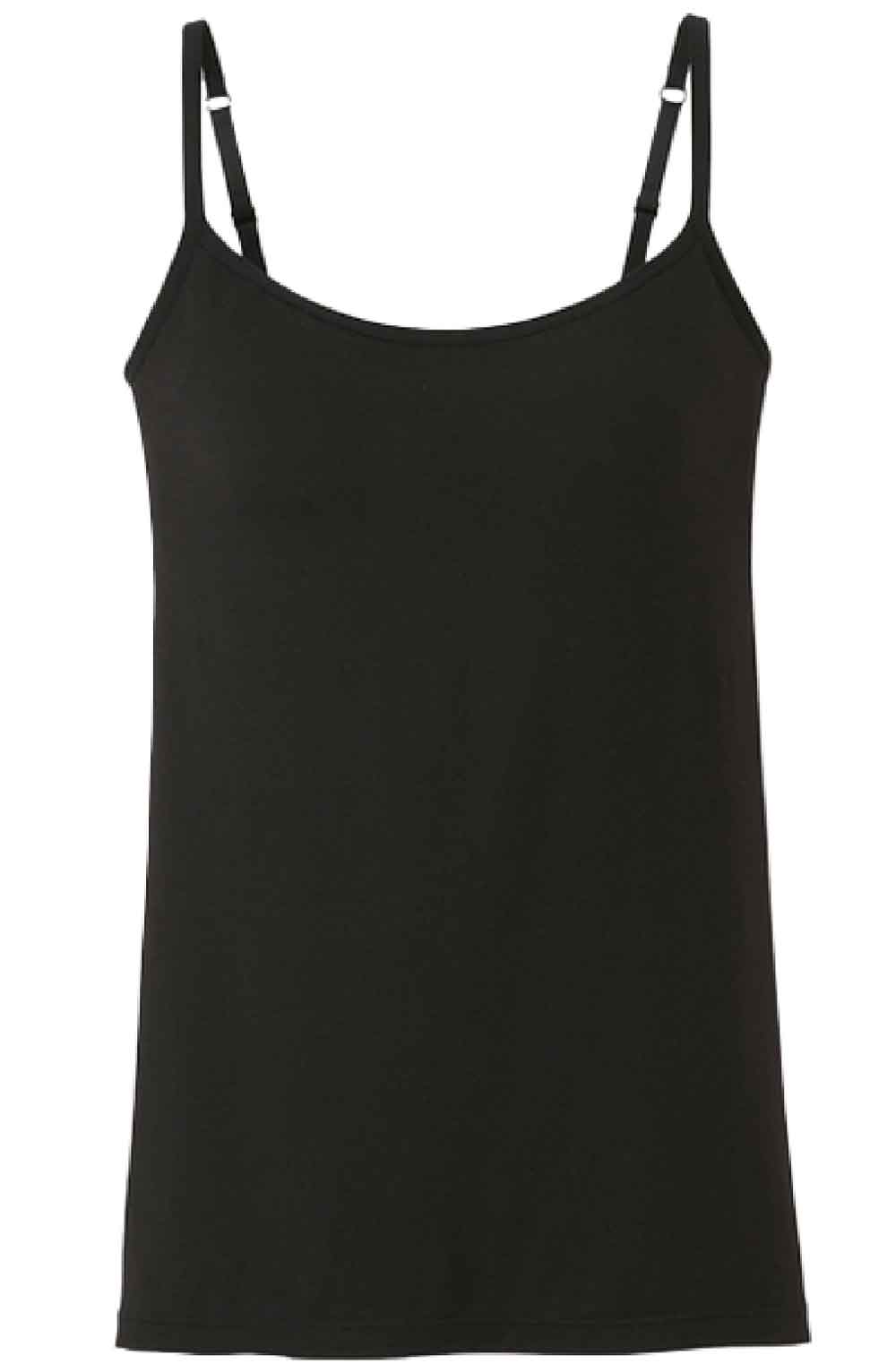 Your husband told us that you've been a UNIQL-er for over a decade.
It all began when my father, who's back in Japan, sent me a bunch of clothes from UNIQLO while I was pregnant with my son. I wore one of their dresses, and I fell in love. Of course, I was familiar with UNIQLO because it was popular back when I was in high school, but I didn't have too many opportunities wearing their clothes ever since I moved to Canada.
Although they have pretty designs, the clothes here are often not as good in quality, and I was never quite satisfied. I still remember how that dress from UNIQLO was made from a durable material, and above all, it was just very comfortable. I would wear it even when I was breastfeeding my son, just because it was super comfortable. It was truly a mother's best friend.
I hear that bra-top is popular among all ages, including pregnant women. I make sure to check out their lineups every year just because there is a range of designs and materials. I think I've bought over 100 of them so far.
Personally, I look for comfort in a bra, but that's not the only thing that has kept me loyal to UNIQLO's bra-tops.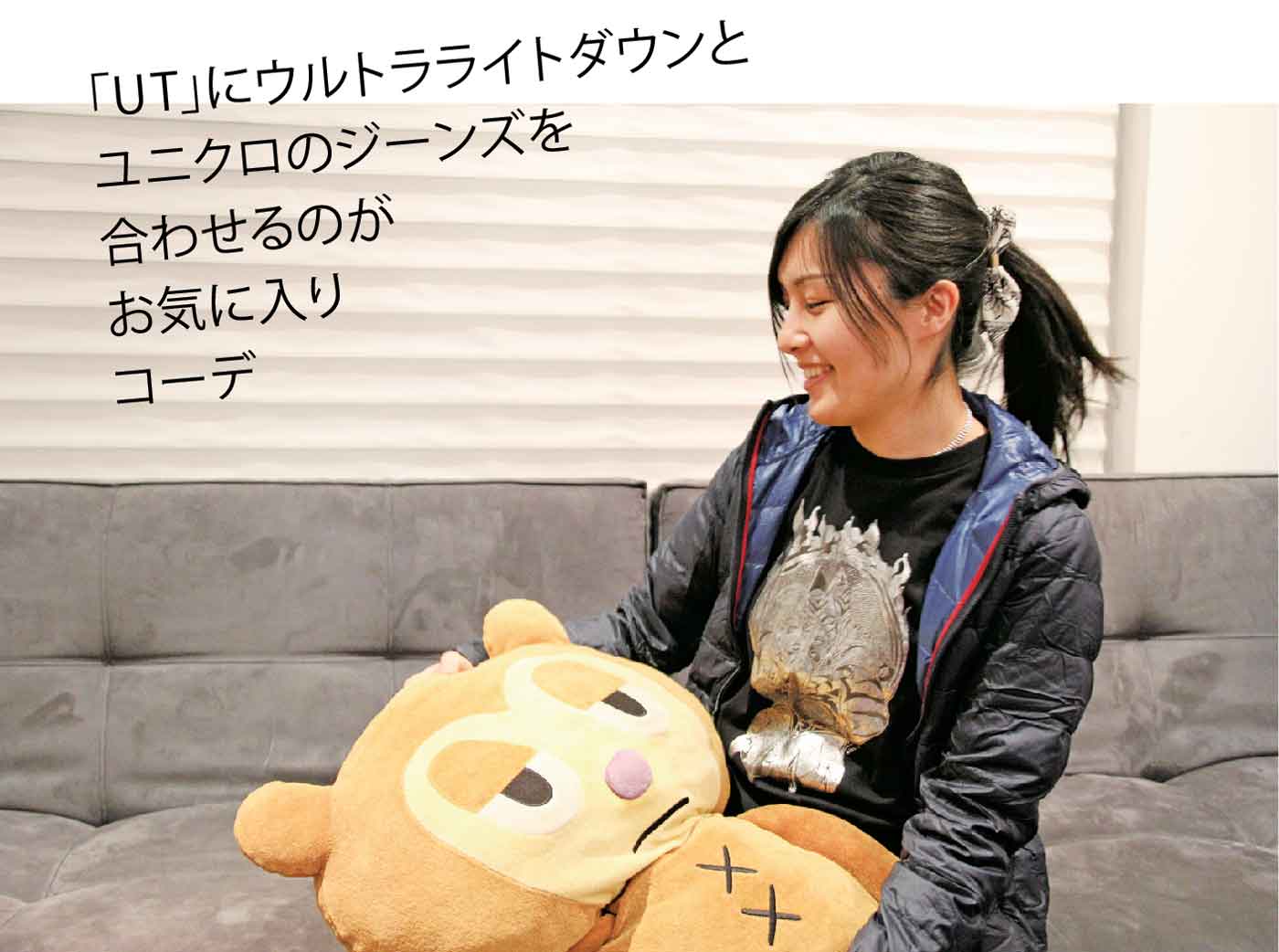 I believe UNIQLO's bra-top has the functionality of creating a beautiful form without sacrificing the fit and comfort.
At home, I often spend my time with just a bra-top, but what I love about their camisoles is the fact that you can use it as inner wear. As for HEATTECH, I believe a bunch of people are in love with it just because the winters here are so cold.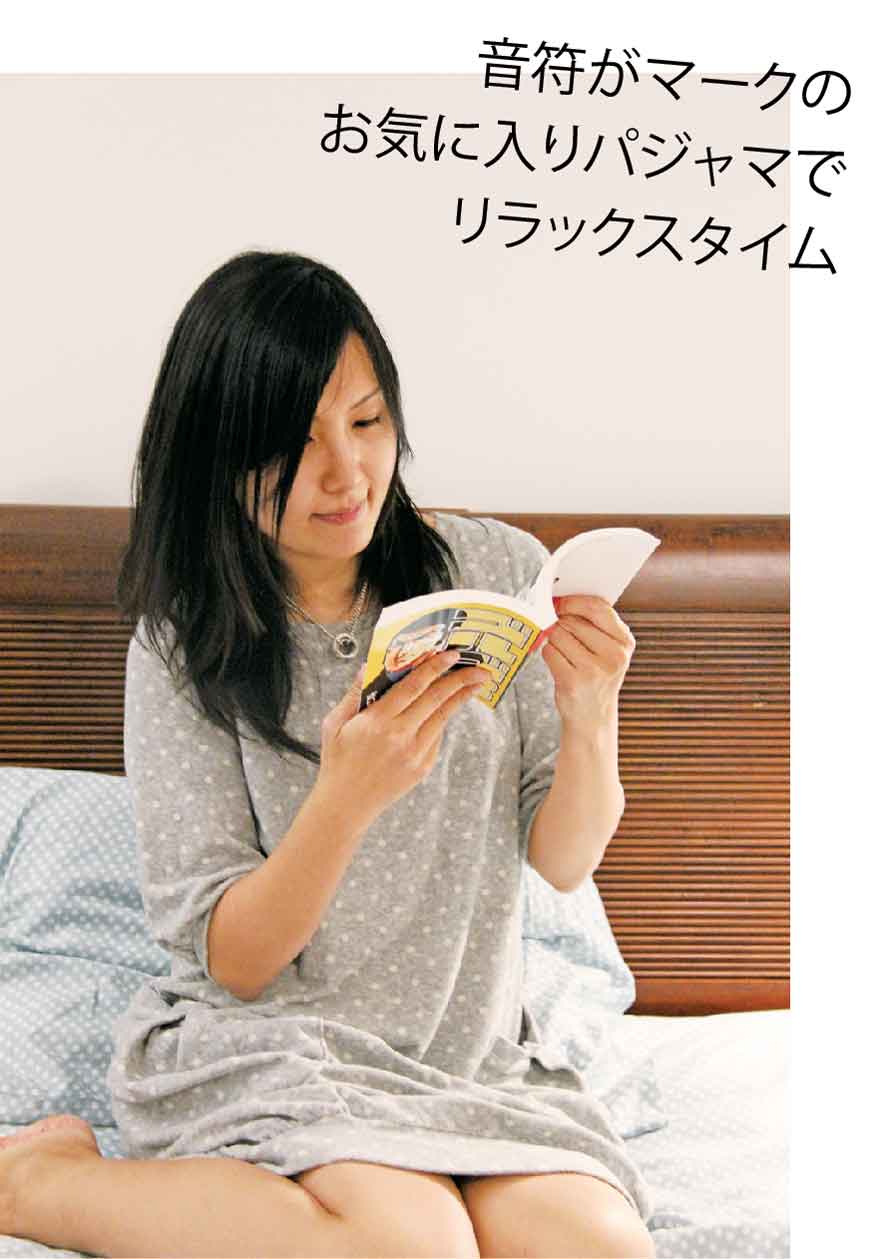 HEATTECH leggings: this is all you really need for winters in Toronto!
I hear that you were amazed by the HEATTECH leggings.
Yes! I love them so much that I want to recommend it to everyone in Toronto. Thanks to their HEATTECH technology, these leggings are super warm—they're so warm that you don't even need to layer up on your bottoms on cold winter days.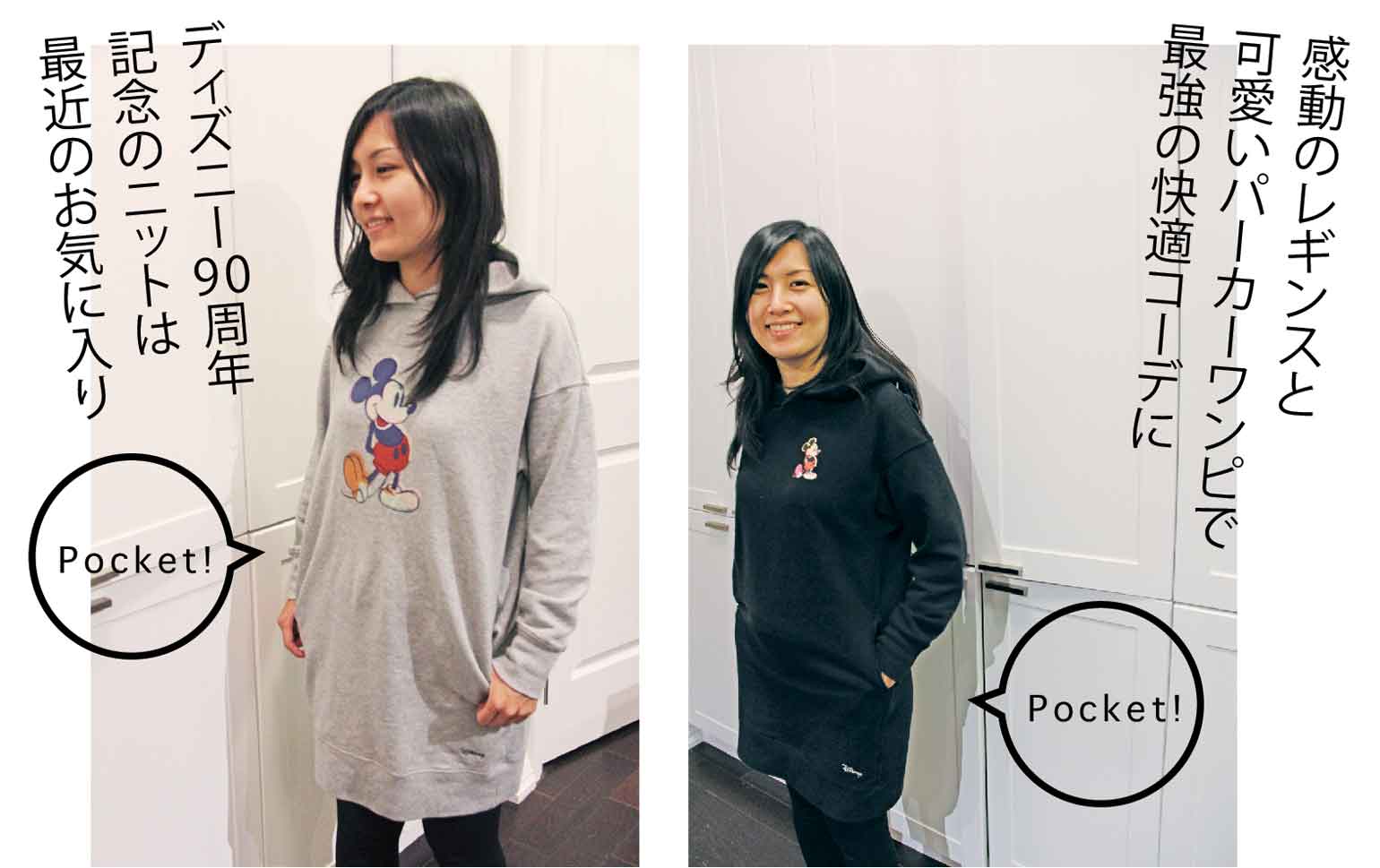 They go well with dresses and chunky knits as well, and this versatility makes it compatible with any type of outfit. They stretch well too, which makes them even more comfortable and easy to move around in. I personally recommend wearing them with long, oversized knits and creating the loose, laid-back feel.
(Looking at the photos from a family trip) Is this fancy outfit also from UNIQLO?
Yes! Don't you think clothes here in Canada are often made of very thin or delicate fabric that they start to wear and tear after wearing them a few times? Whether it be dresses or shirts, UNIQLO never fails in their quality and comfort. On top of that, their designs capture the trend of the time. Just wearing it on its own can be pretty stylish, thanks to the silhouette that it creates. Whether you want to wear it in a girly outfit or a simple outfit, the possibilities are virtually endless. I even wear some of their more classy outfits to my children's graduation ceremonies.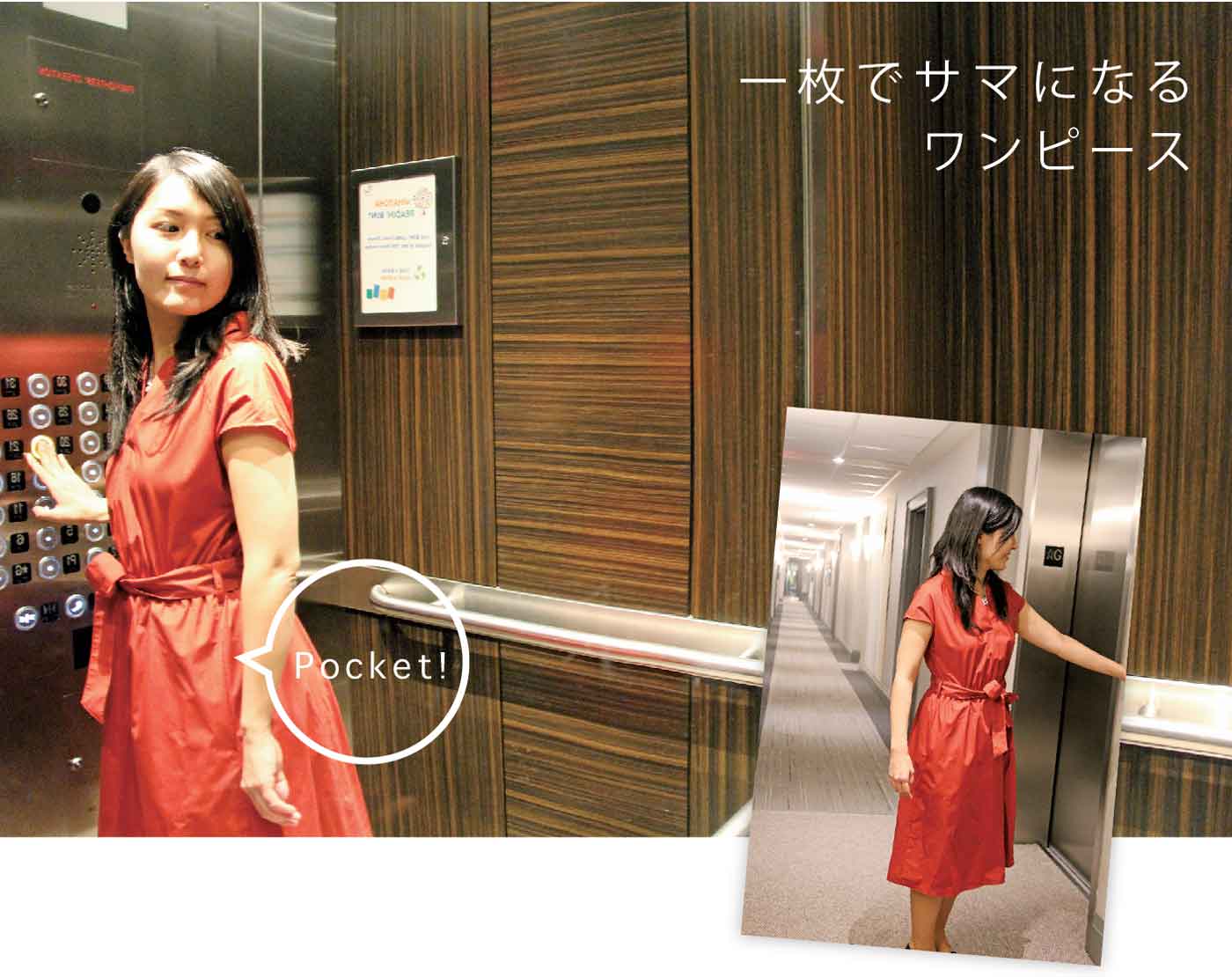 It also really helps that they have a lot of pockets! When I rush out of my house to pick up my child, or just when I go out in general, they're just what I need.
How do your husband and children enjoy their UNIQLO life?
I would definitely say my children enjoy wearing their UT, since their favourite characters are always on the lineup. I actually enjoy wearing them myself too, and this UT that I'm wearing right now is my favourite! They also collaborate with a range of big-name companies, and to be honest, I want to collect them all. It's a bit of a challenge to get hold of ones my size, though, so I often get my husband to wear my favourite UTs. My recent favourite is the one where they collaborated with Monster Hunter.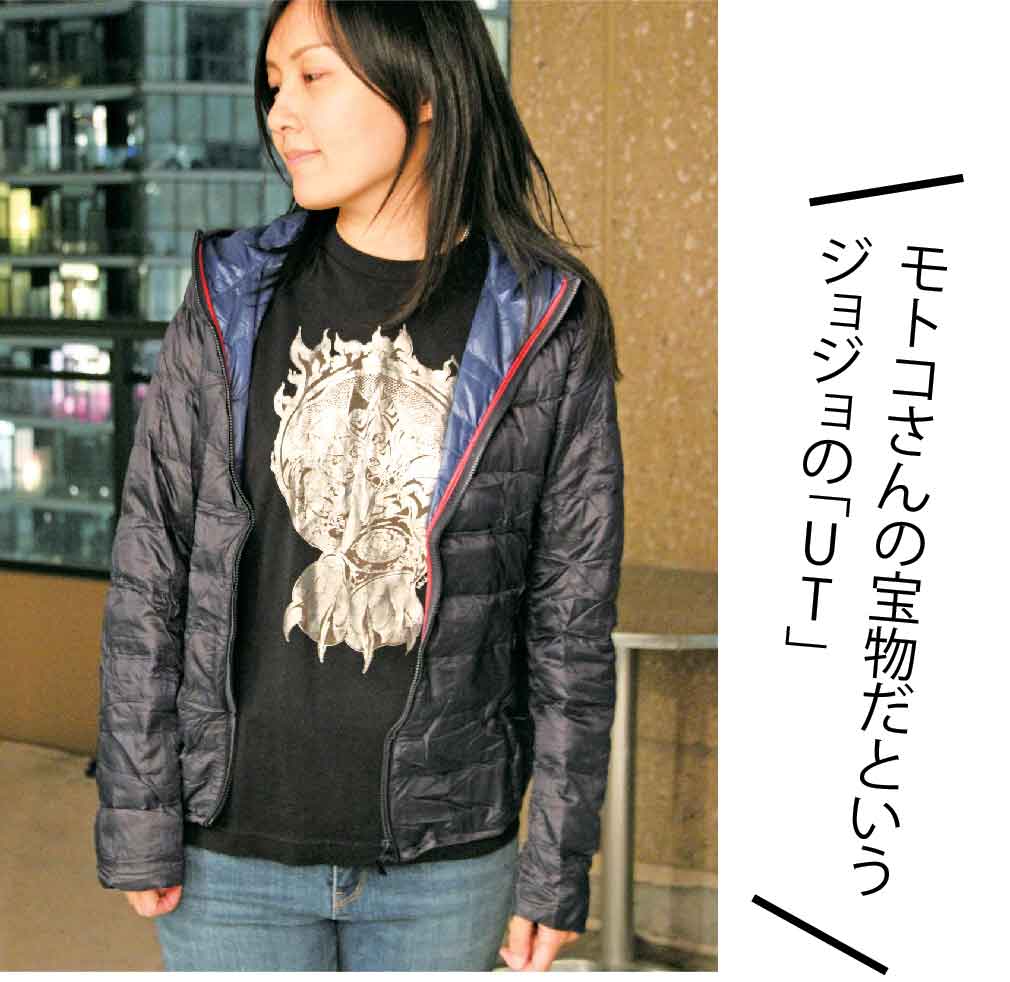 The thing with winters in Toronto is that while it's freezing on the outside, it's super warm once you step indoors. That's why I think their "Ultra Light Down" is a perfect down jacket to wear on the inside. Because it's so compact, it's so useful—everyone in my family has their own.
You have also been utilizing their app?
Because I live close to Eaton Centre, I always drop by whenever I happen to walk by. But the app is so much more useful, so I've been utilizing it ever since it came out recently. I'm the kind of person that needs to try clothes on before purchasing them, though, so I use the app to make sure they have what I want in stock, and I visit the store only after confirming that they have what I want.
They have a wider variety in terms of lineups and colour ever since they opened their first store here in Toronto, and I do enjoy the layout of their store too. So I think I will continue visiting the store in person, while utilizing the app.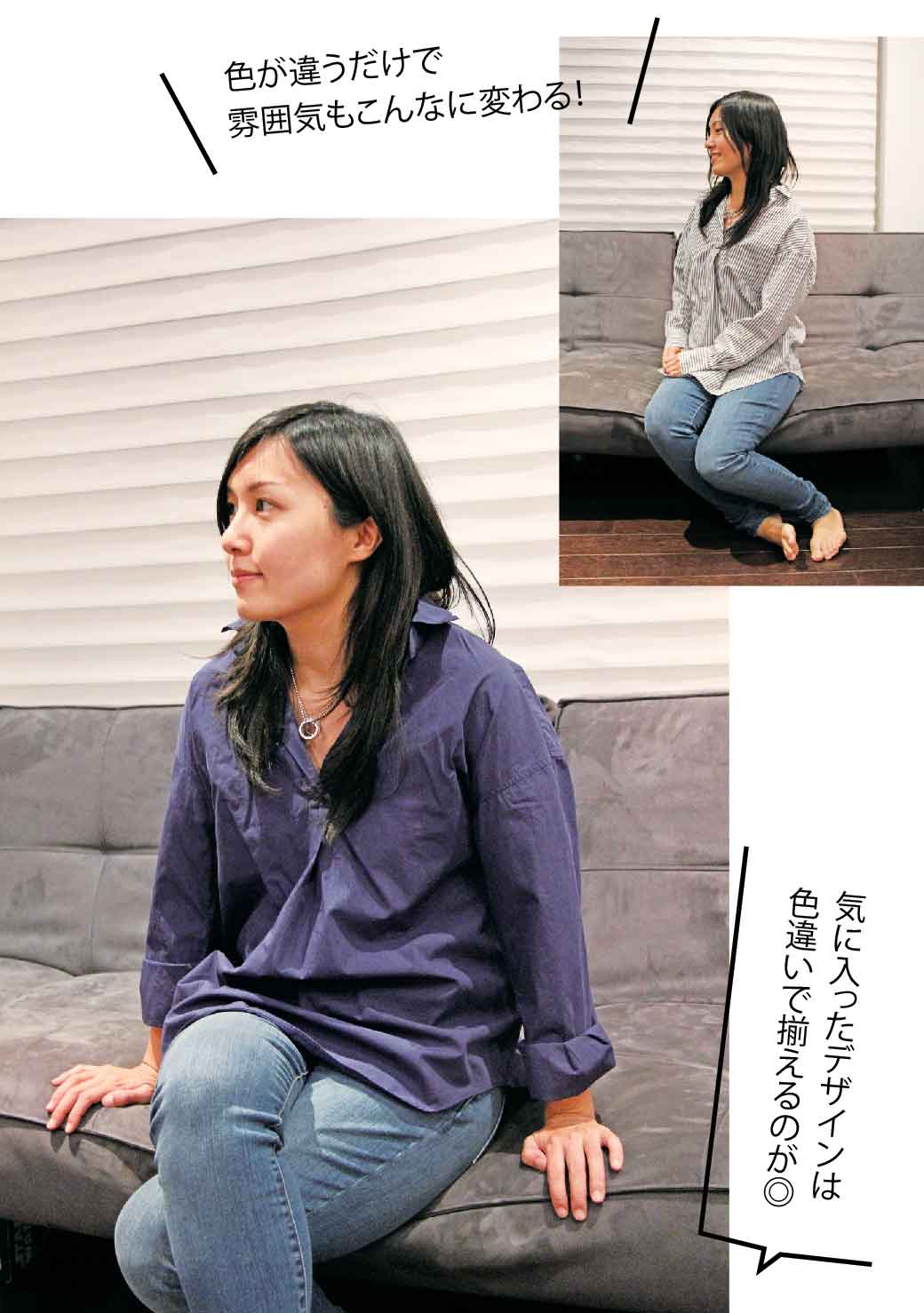 Having a wide range of colours and designs enables you to choose outfits for every occasion!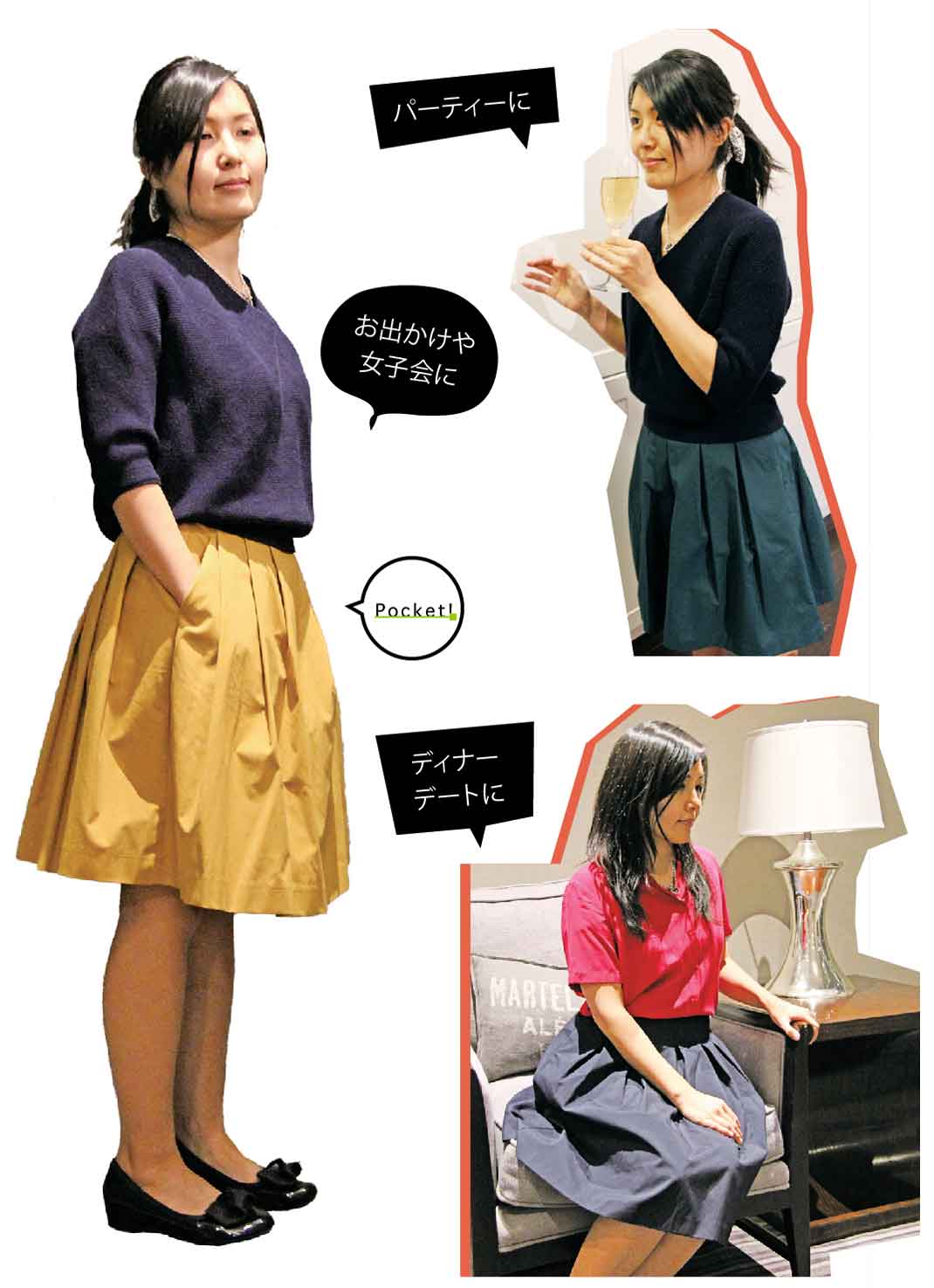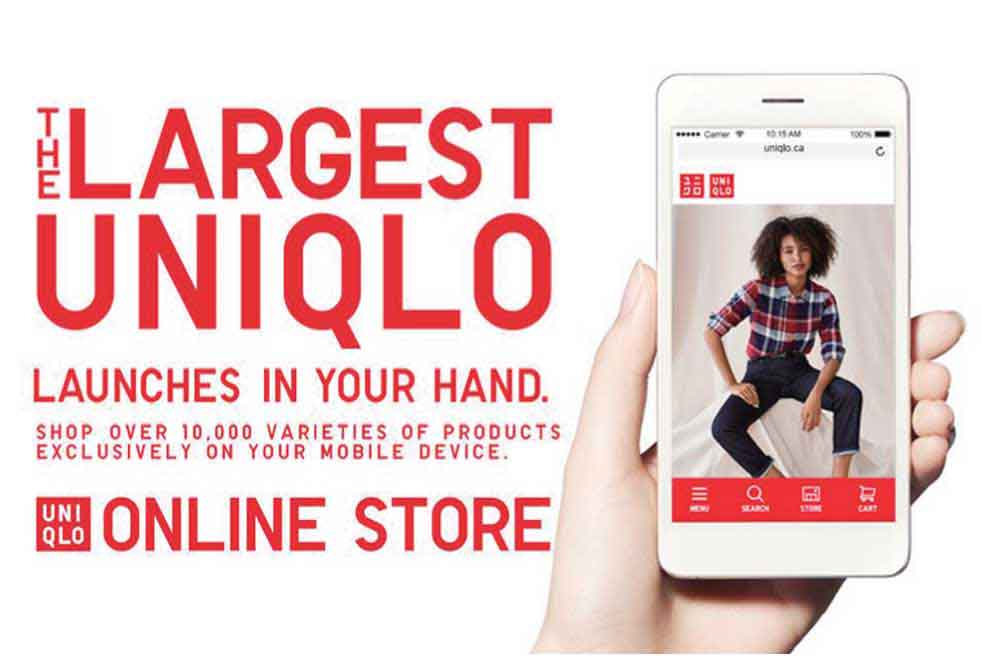 (only on their smartphone app)
(Japanese Article: 家着・普段着からオシャレシーンまでユニクロコーデを基本とする生粋のユニクラー モトコさん|カナダだからこそUNIQLOを好きになる)