Tojin Baka (唐人墓)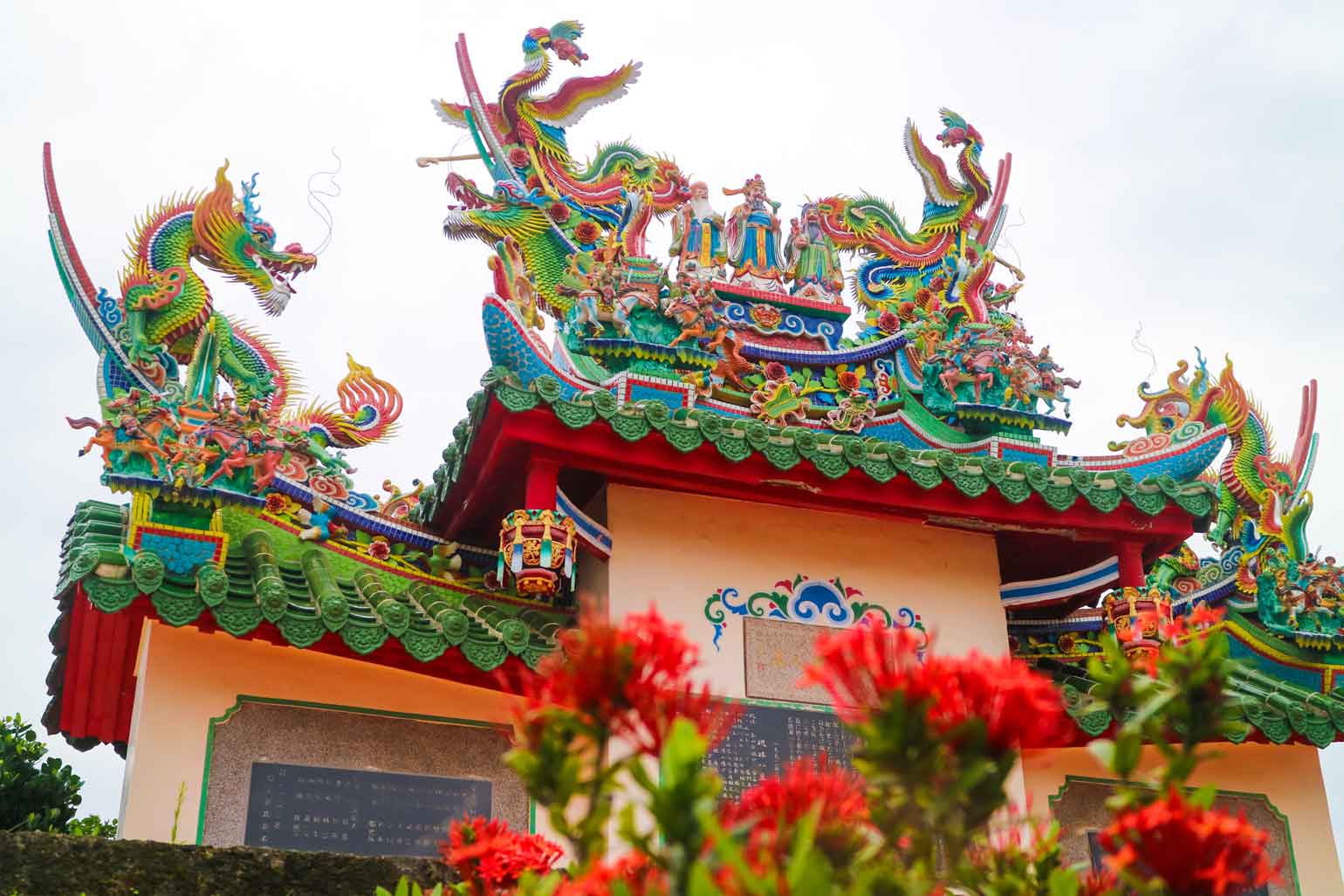 Off the highway, along the coast from Ishigaki City in the Yaeyama Islands of Okinawa, is the colourful Chinese-style tomb memorial of Tojin Baka. This memorial is dedicated to a group of Chinese laborers who were being transported from Xiamen (Amoy) to the USA in 1852 when their ship, the Robert Bowne, ran aground on the coral off the coast of Ishigaki. A riot among the coolies had broken out prior to the grounding due to the harsh treatment at the hands of the Americans—the ship's captain and crew.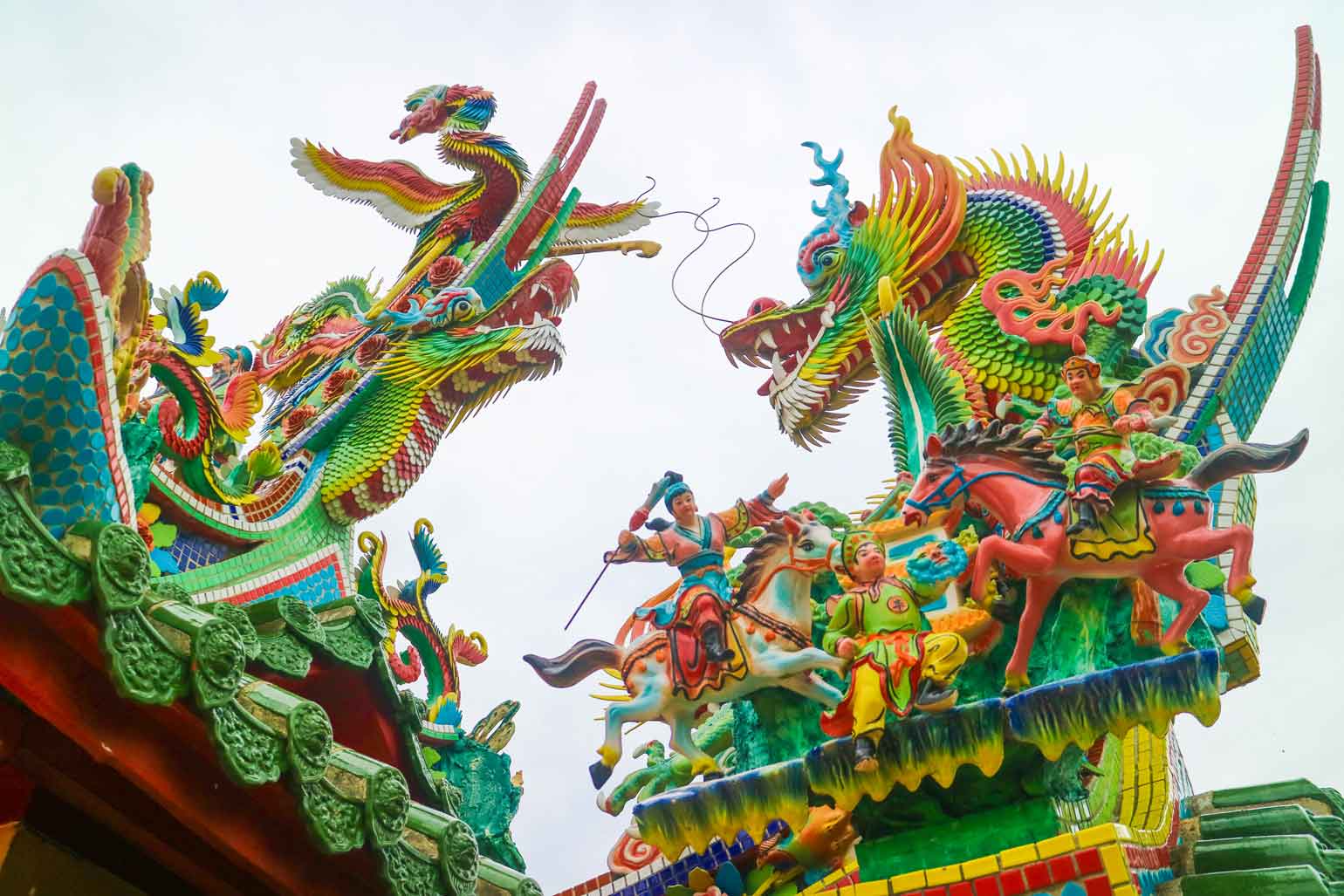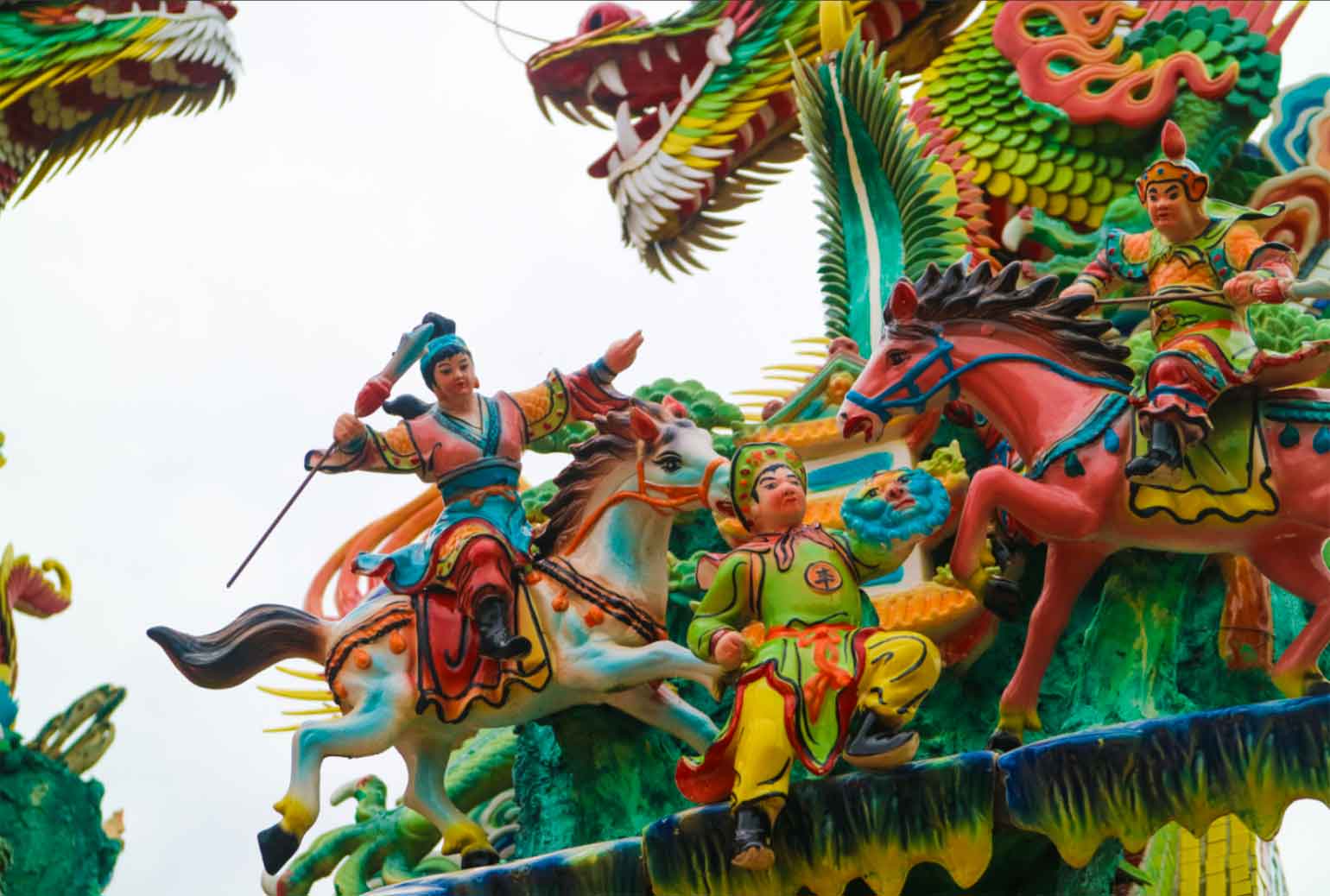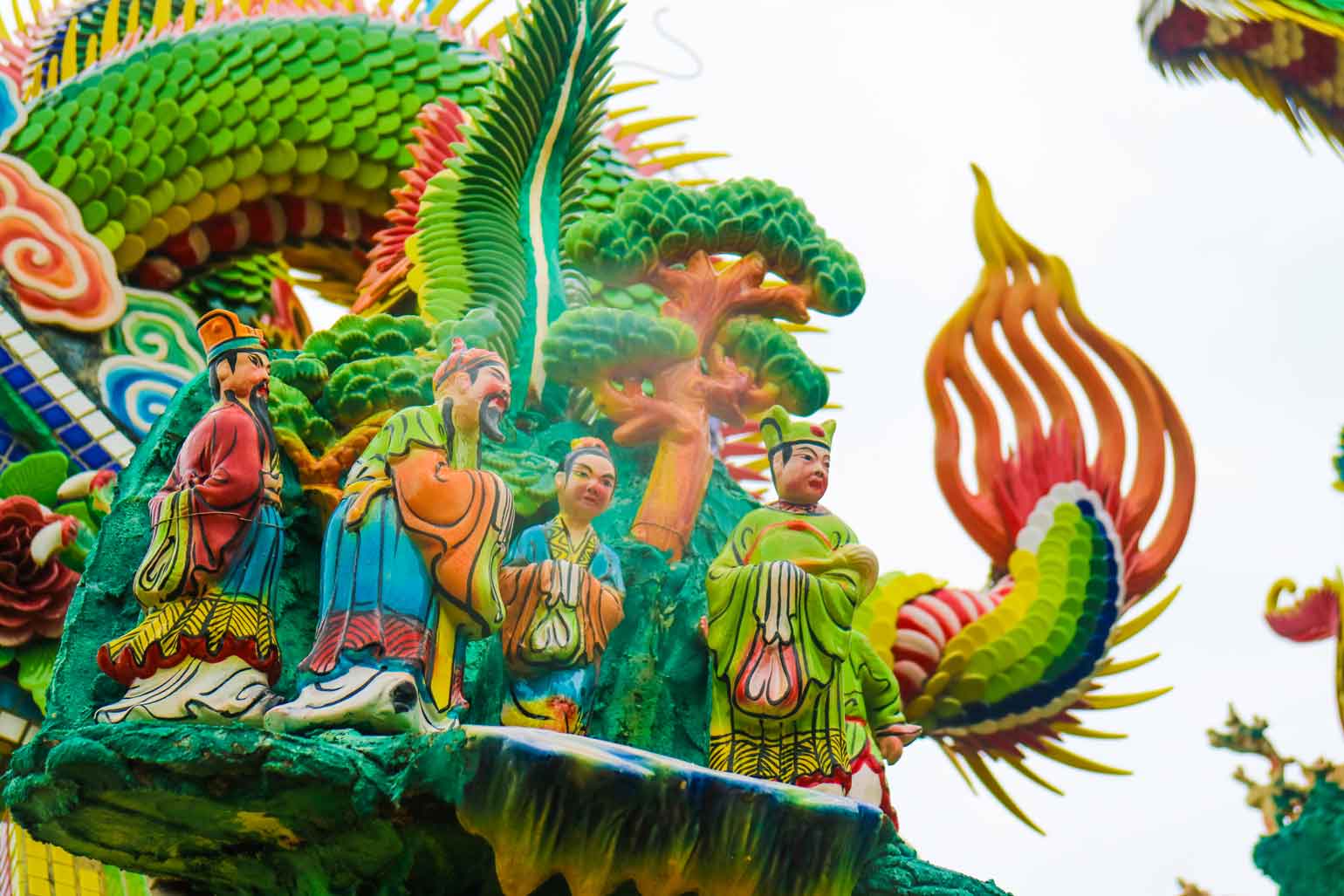 Some of Chinese laborers were drowned in the wreck by the Americans, some of them reportedly killed by their British and American overseers as they tried to escape and around 380 fled to Ishigaki and were given refuge by locals. In response to an appeal from the Robert Bowne, two British ships and one American vessel arrived and shelled the temporary camp of the Chinese and then sent landing parties to capture the runaways. 172 of the laborers survived to be later repatriated to China the next year but 128 of them committed suicide ir contracted diseases and died during their stay in Ishigaki.
The names of the laborers are inscribed on the memorial, which was erected in 1971. Some of the calligraphy on the tomb was produced by President Chiang Kai-shek of Taiwan.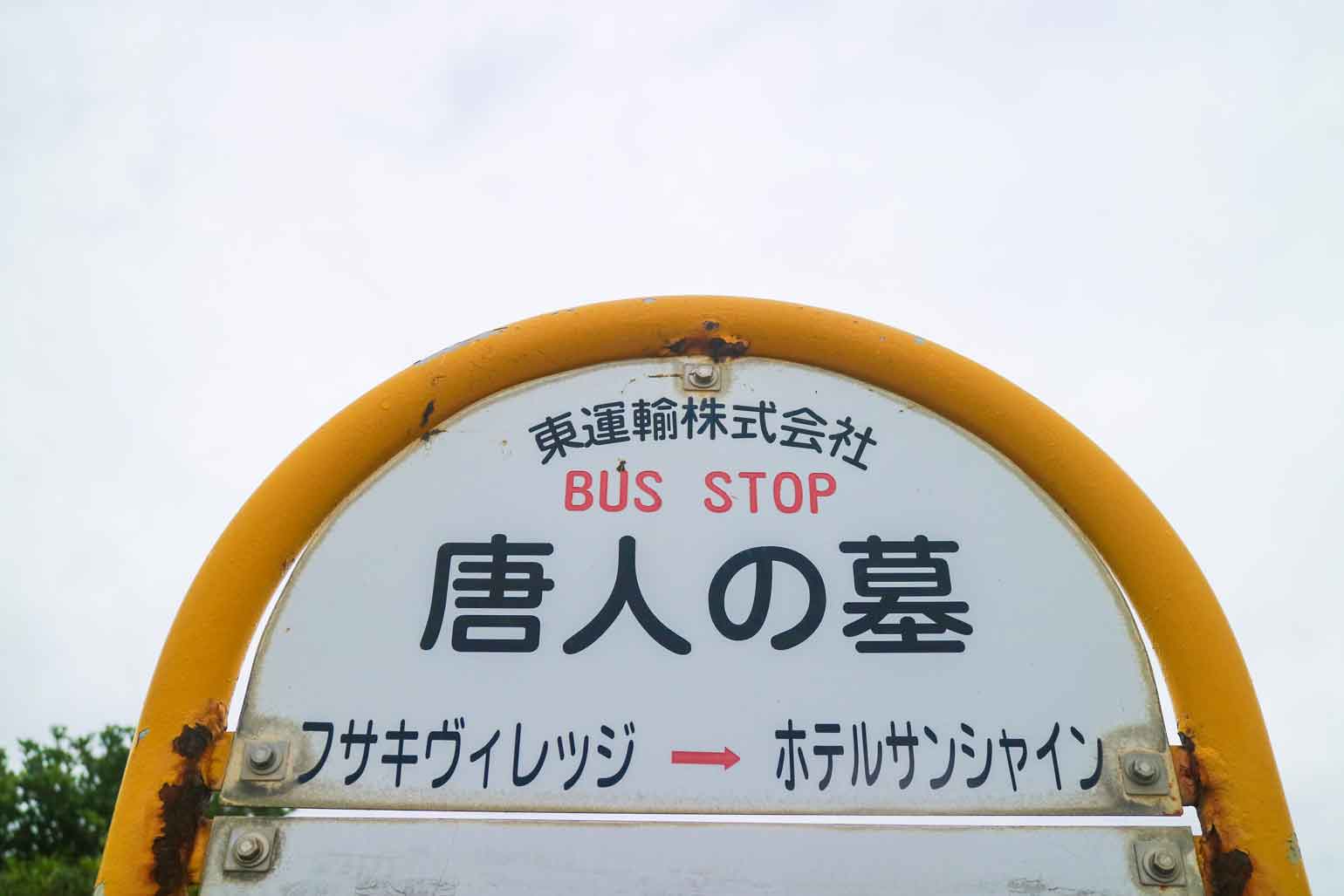 Tojin Baka is close to the upmarket 4-star Ishigaki Resort Granvrio Hotel, the Beach Hotel Sunshine and Fusakikannon-do Temple. There are buses to Tojin Baka on the Kabira Resort route from the bus terminal near Ishigaki Port.
Access
Tojin Baka Shinkawa 1625-9 Ishigaki Okinawa Prefecture