Remember Kon-nichi-wa Japanese restaurant at Baldwin Street?
They are back!!! at a different location with a new name.
The Shozan Room – Casual fine dining restaurant located at the stretch of South Ossington where there were lots of great restaurants around this area. Their menu consists of Japanese-inspired dishes with a contemporary approach. Chef Matsuyama and his team were trying to break through the boundaries of authentic Japanese cuisine, and generating unique food creations for their guests. Therefore, you might found their menu creations seem to be a bit different than ordinary Japanese restaurants in Toronto. Moreover, they had categorized themselves as "New-Wave Japanese".
For loyal Kon-nichi-wa customers, I am sure you had a private preview around early February. I wasn't able to make it, but I was able to drop by at their grand opening day on February 22. For their grand opening day, they were offering a special prix fixe menu exclusively for that night. Their prix fixe menu is preview of their upcoming a la crate menu with a smaller portion. Therefore, you can try 4 items + 1 dessert in three courses. Here's what I had for the night.
Course One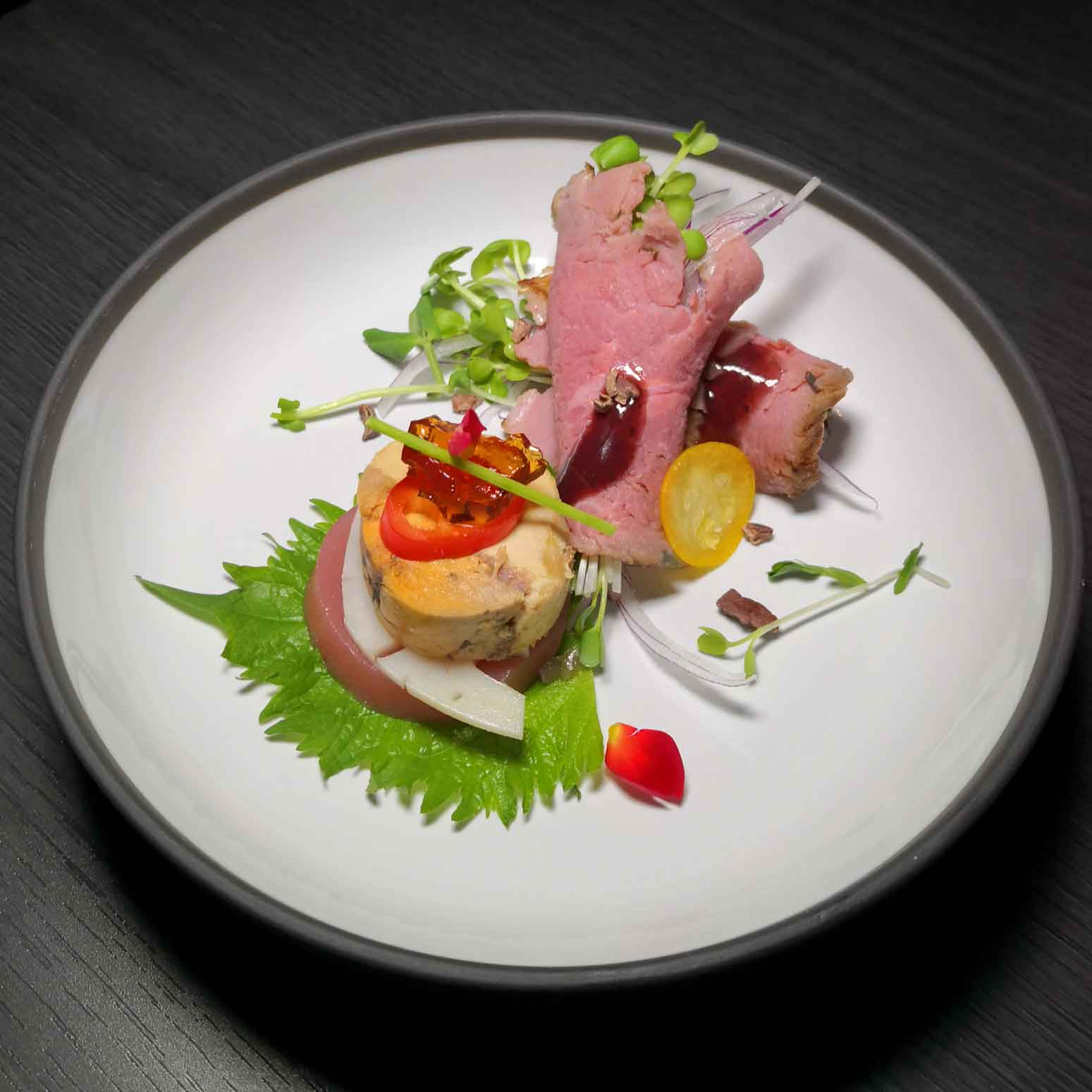 Cured Ankimo (Foie Gras of the Seas)
With pickled lotus root & plum gelatine
&
Duck Pastrami Warps
With Miso Red Wine Dressing & Cacao Nibs
Course Two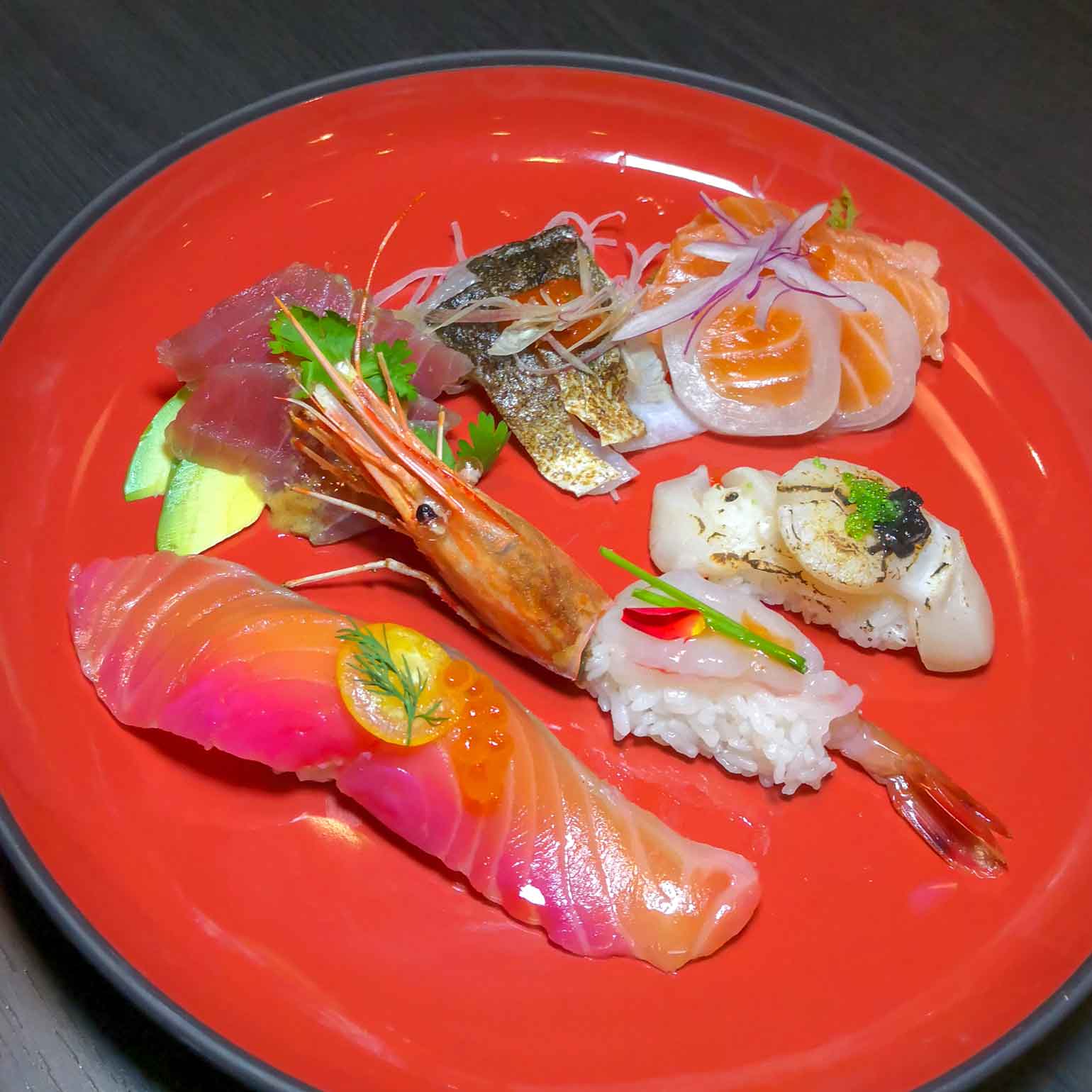 Sashimi Charcuterie Plate
Smoked Maguro with Coriander-Mustard-Soy Oil
Smoked Salmon with Lemon-soy & Balsamic Vinegar
Cured Seabass with Hot pepper/garlic paste
New Wave Nigiri Sushi
Beet cured Salmon with Kumquot-sake puree
Cured Botan Ebi with Horseradish & White Wine
Aburi Scallop with Black Sesame Sauce
Course Three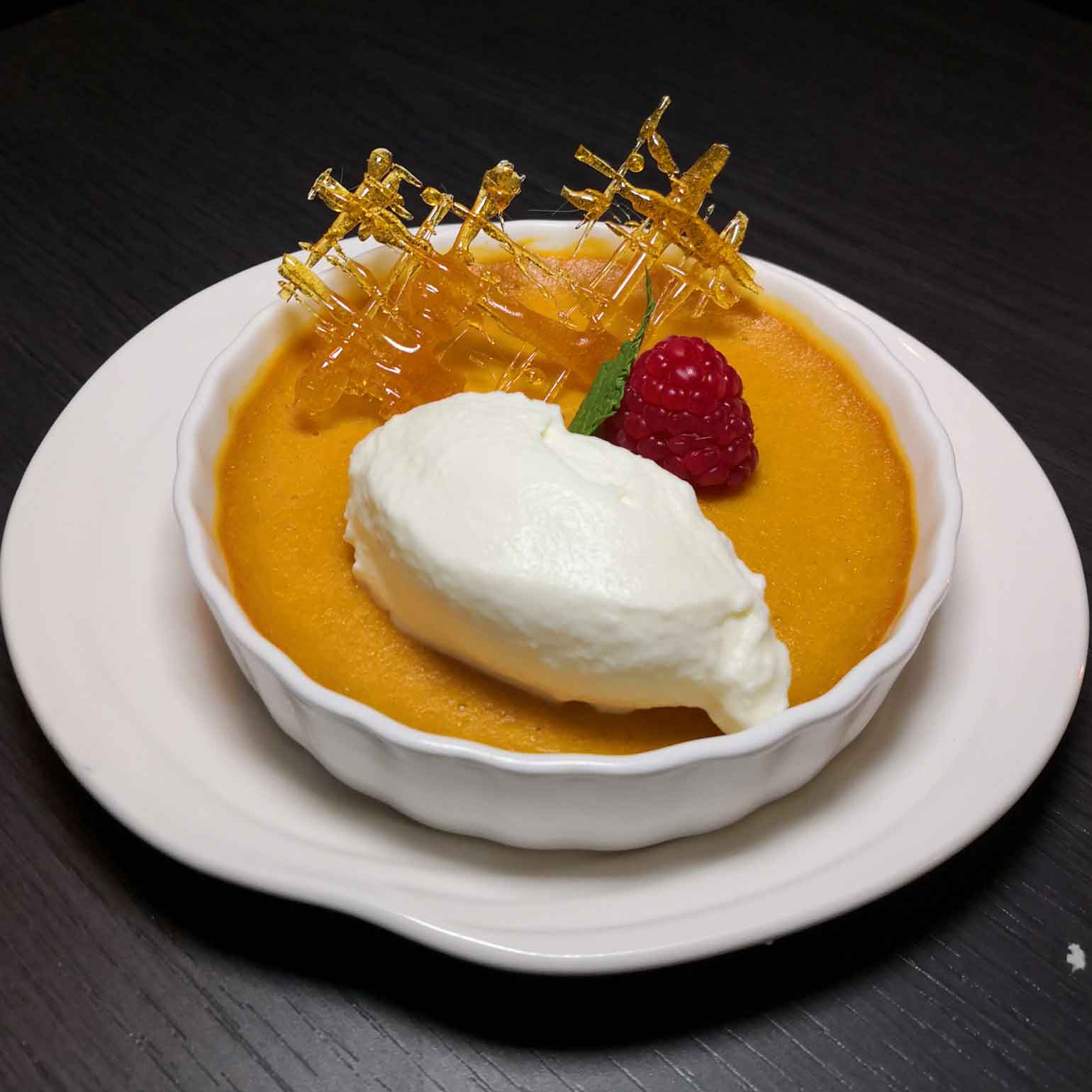 Roasted Caramelized Kabocha Crème Caramel
Overall, I do like the work that they had put on each course. The complexity of flavours is kind of hit or miss. For me, I particular enjoy their duck pastrami warps and Beet cured salmon nigiri sushi. Since this menu only offered for one day, I would be back for their regular menu. This way, I would have a better idea about this restaurant. So far, I do enjoy the experience at the restaurant. Oh yes. Don't forget about their signature cocktails. Cheers.
Cocktail
– Wasabi Sour (Shochu, lemon & lime juice, wasabi, syrup, & flower)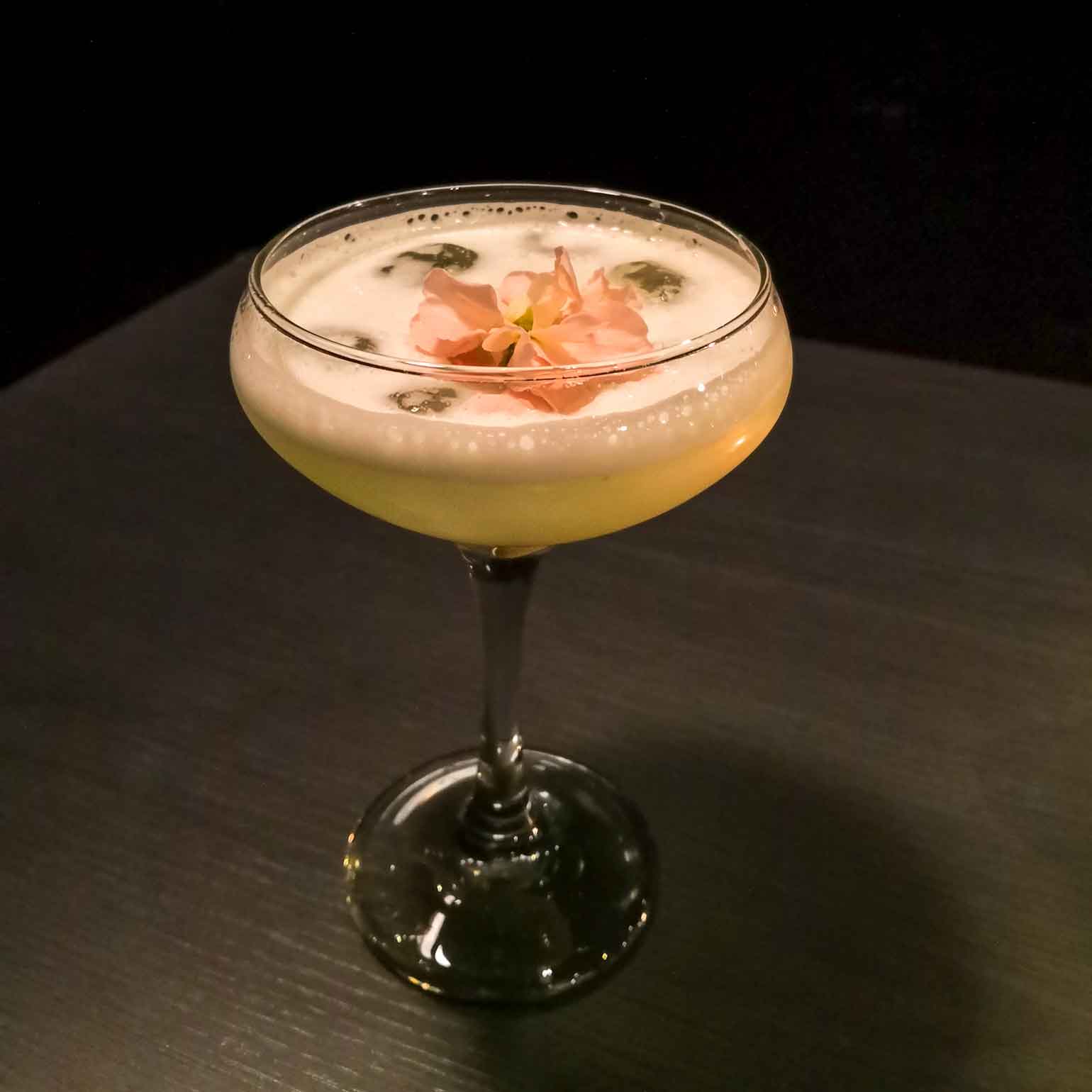 Anthoni Food Adventures Continues….